We made it to Japan!!! My husband and I have been wanting to visit Japan, specifically Tokyo, for the longest time. I came across a deal to Tokyo (Haneda Airport), through Japan airlines, for about $550ish per person, sometime last year. I called a good friend of ours and asked her if she wanted to come with and we all booked our flights that same day. I've heard good things about Japan airlines and was always under the impression that flights through them were pricey, so I never bothered to look. Glad I found this one!
Our flight to Tokyo from San Francisco was about 11 1/2 hours, non-stop. I think I watched 3 movies during the flight. I even played some Tetris. I love flights with free in-flight entertainment. It's the best! We left on a Thursday and arrived in Tokyo Friday night. As expected, we were beat from our flight. At the airport, we withdrew a bit of cash, bought our Pasmo card (for the train system), and found ourselves a taxi to drive us to our hotel. We stayed in the Ginza district and checked into Tokyo Stay Ginza that night – and went straight to bed.
Day 1
Despite being jet lagged and waking up at 5:00 AM the following morning, we headed out early to start our day. Vending machines are pretty much everywhere in Tokyo and are super colorful. We came across a few on our way to our first stop.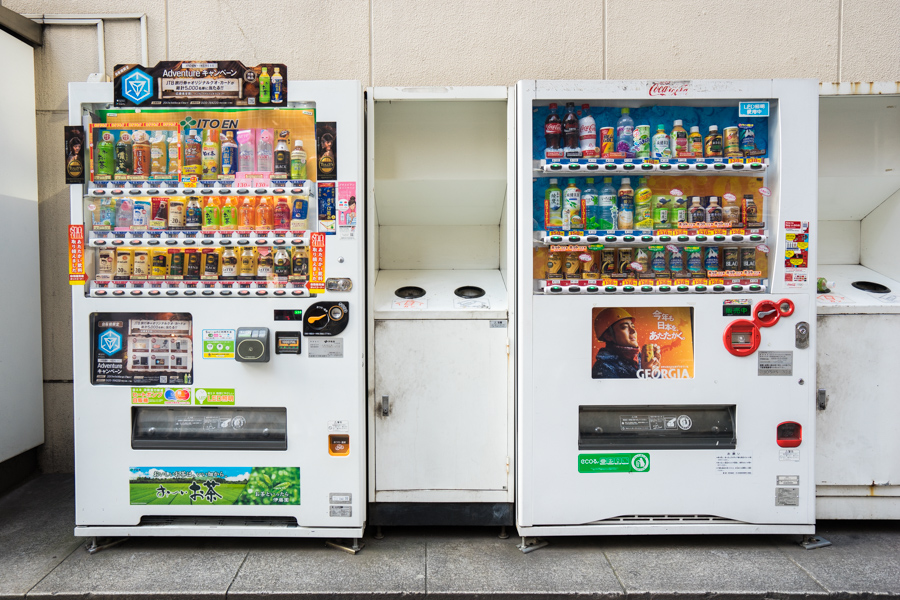 Our first stop was Meiji Shrine. We took the Tokyo Metro and got to use our Pasmo cards for the first time. The Tokyo Metro is super easy to navigate, in my opinion. I was intimidated at first, but there were English signs posted everywhere and that made things so much easier. We got to Meiji Shrine pretty early so it wasn't crowded at all.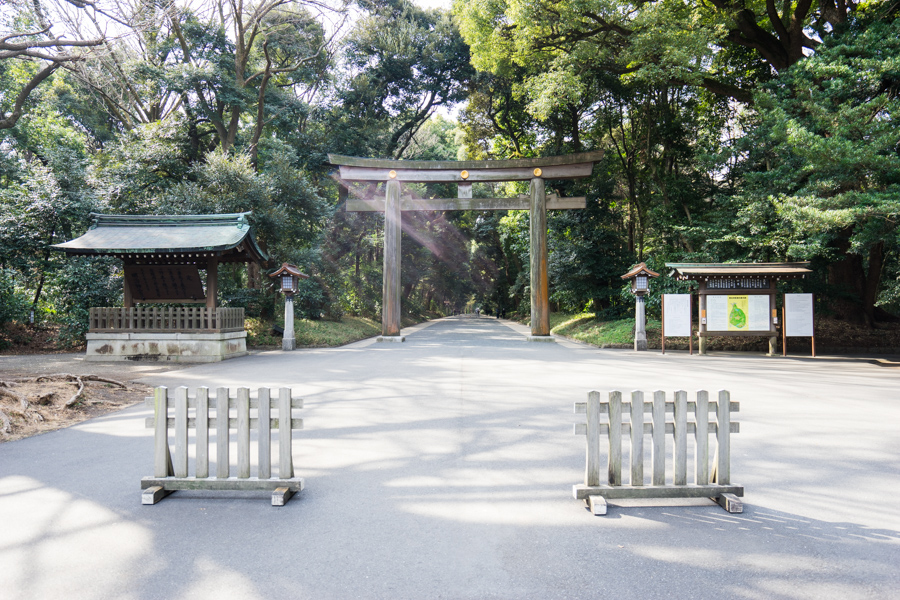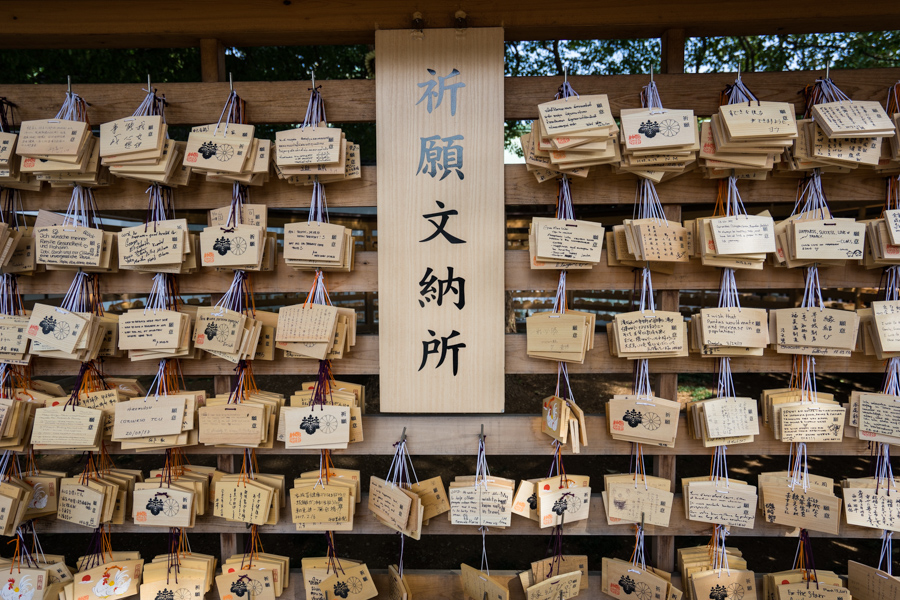 If you walk towards the direction of Yoyogi Park, you will run into this display of sake barrels.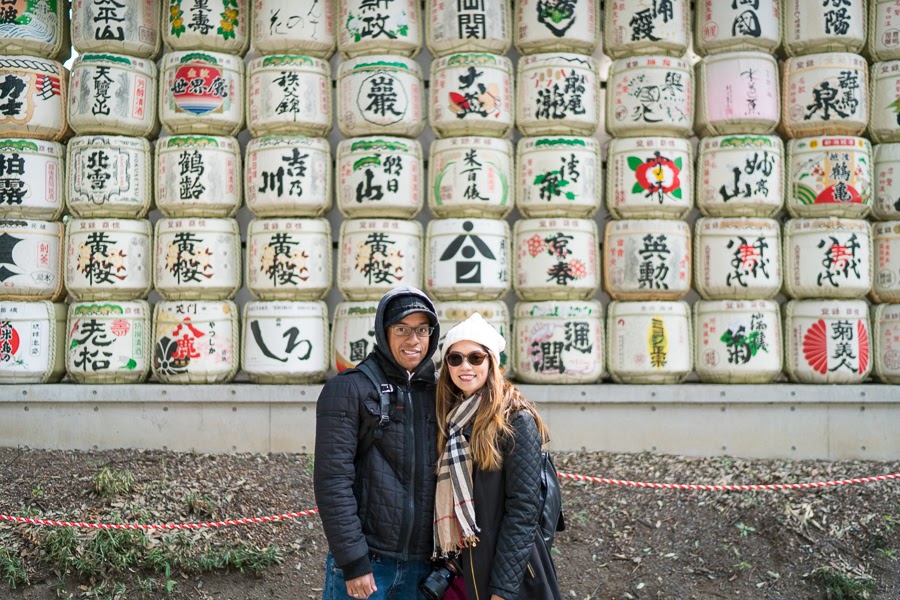 Afterwards, we walked towards Harajuku to visit Takeshita Street. It was already crowded when we got there, but that didn't stop us!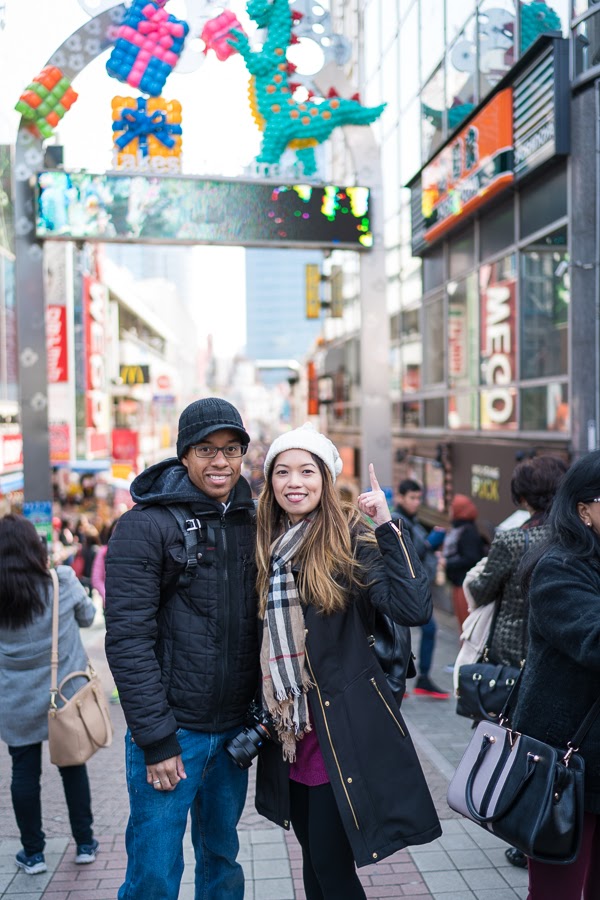 My goal was to have a crepe while here.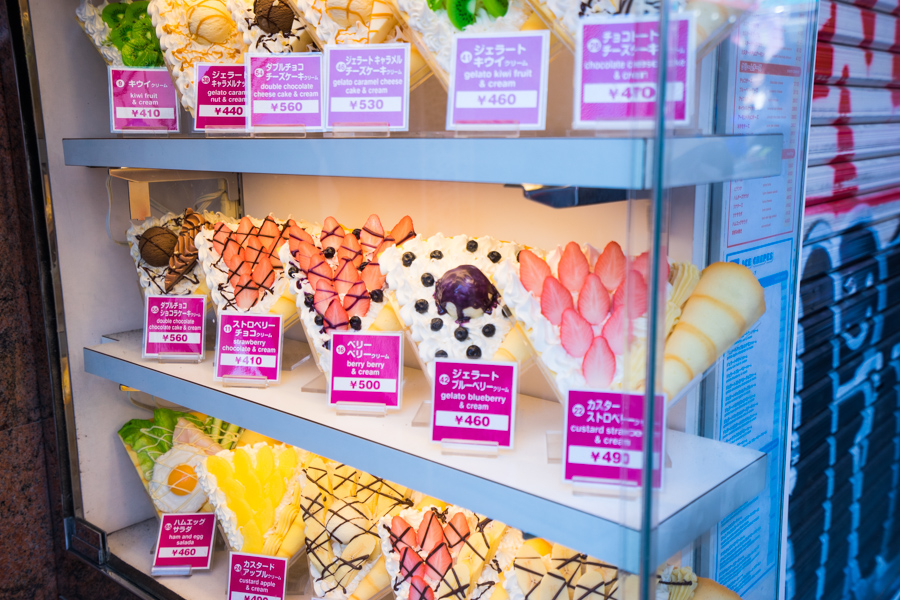 Goal complete! I got a strawberry kiwi cream crepe. It was delicious!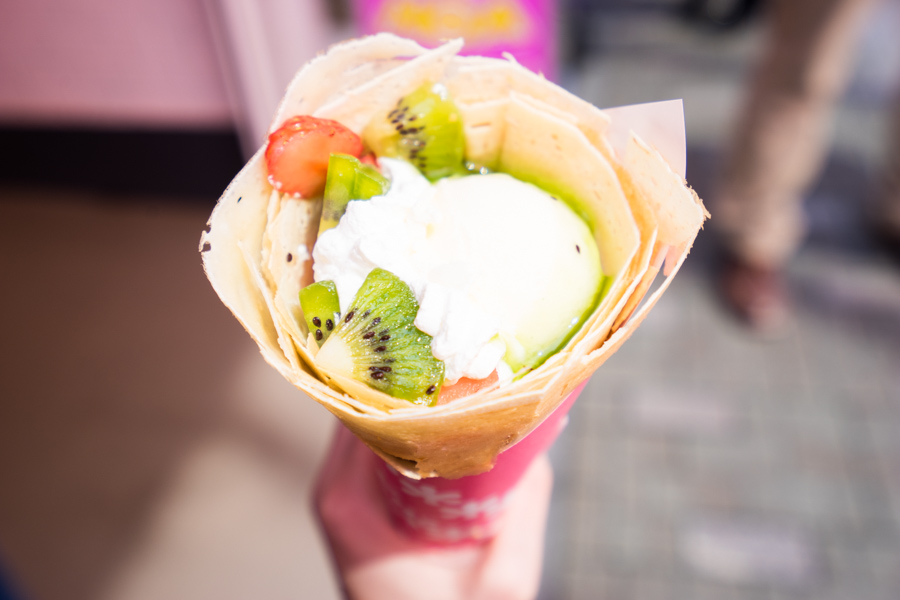 We explored the area a bit more and tried out a couple more food places before making our way to Shibuya. On our way, we stopped by Alice on Wednesday. I heard about this place through YouTube and wanted to check it out. I ended up buying a couple of items here. It was super cool inside and they really carried out the Alice in Wonderland theme throughout the store.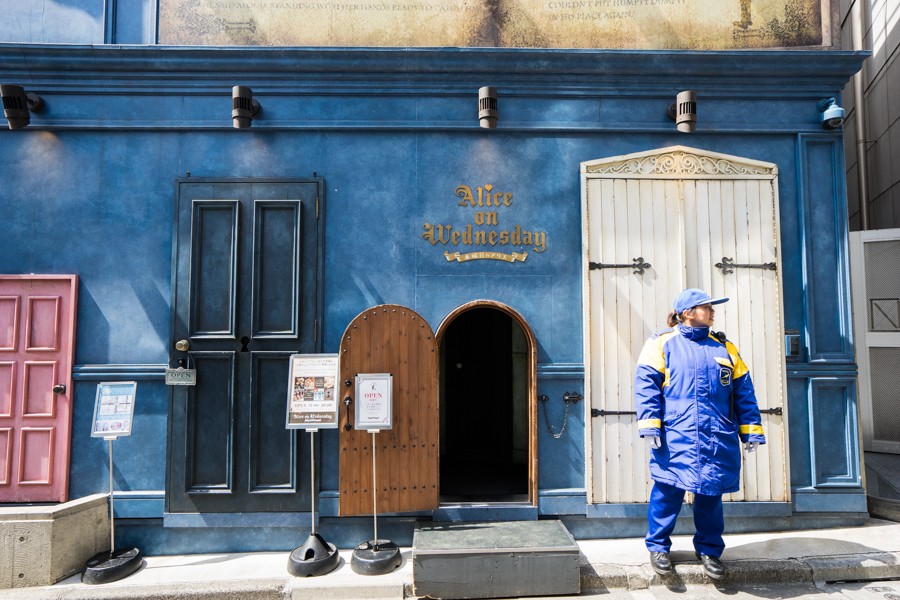 At this point, we were all getting pretty hungry. We spotted Ichiran during our walk and my husband and I remembered eating here when we were in Hong Kong and absolutely loved it. So we decided to eat here for lunch and it did not disappoint. We were all seated at individual booths and it was our first time experiencing this type of dining so it was super cool to us.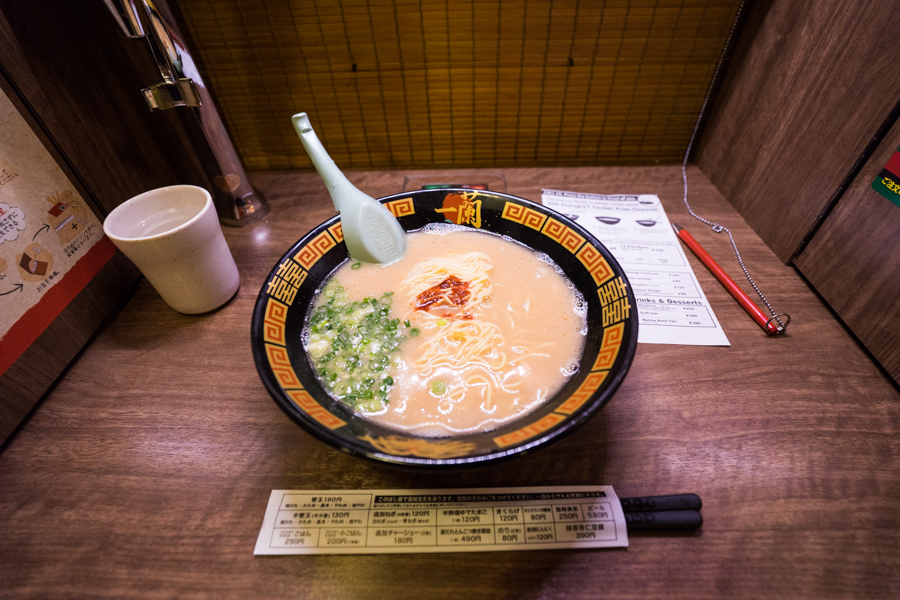 After lunch, we continued our journey to Shibuya. When we got there, we walked through the Shibuya crossing intersection to experience the organized chaos of this crosswalk and made our way to Shibuya 109. Shibuya 109 is a huge department store with multiple levels. There were so many cute clothes in there, but I ended up not buying anything. Also, clothes there were pretty much one size. You either fit into them or you didn't.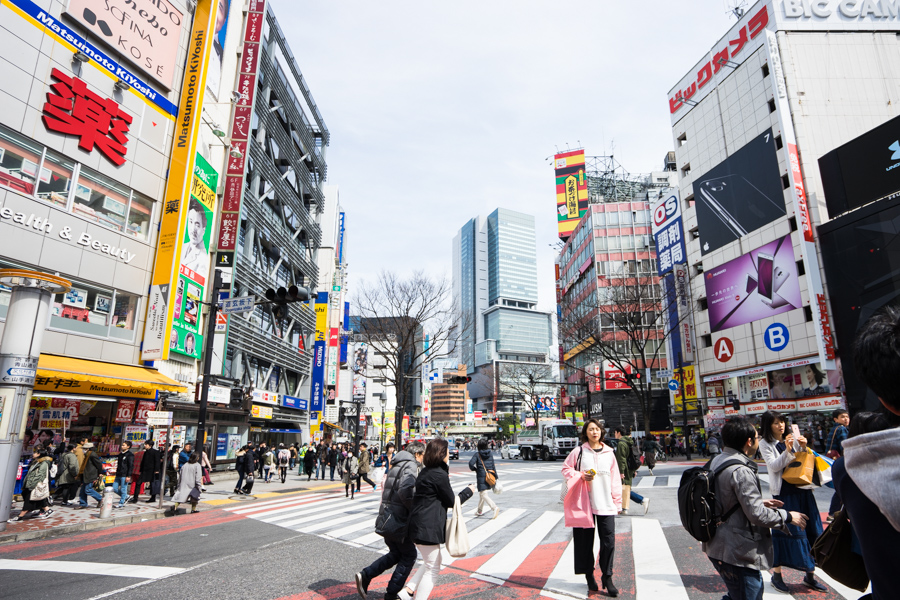 We had reservations for a maid cafe later that day so we had a bit of time to kill in Shibuya. We visited a few more stores around the main street. We went to a Starbucks located on the 2nd floor of a building to watch Shibuya crossing in action. Then, we stopped by a McDonald's so that I can order their sakura drink. It only comes out during the spring season. It was pretty good. It tasted like a cherry soda.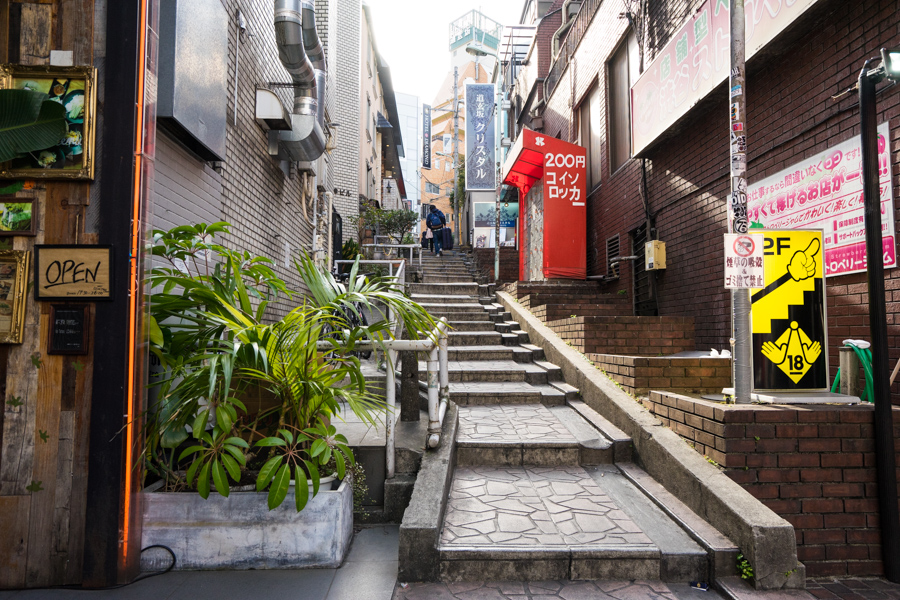 After wandering for a bit, we finally headed to Maiddreamin' cafe. I read up on maid cafes in Tokyo and wanted to experience one, so I made reservations for this place before we arrived.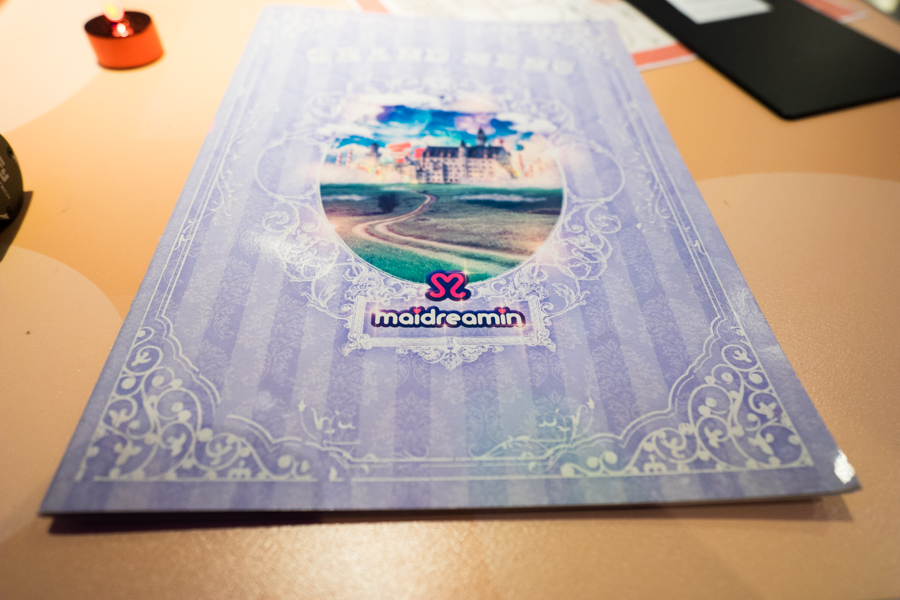 We did a dessert and drink package where you get a drink, a sundae, a gift, and a picture with one of the maids. My sundae was super kawaii!! We also had to "meow" whenever we needed our maid. It was pretty funny. Also, whenever our maid delivered our food, we had to do a hand motion that formed a heart and say "mui mui qui"! While we were there, we made friends with the table next to us. They were super kind and when the maids started performing, we all got up and danced together. It was so much fun. After we finished our sundaes, we got to take a picture with a maid of our selection. When we left, I forgot to take off my bunny ears from my head and didn't realize it until we were almost back at our hotel. I'm sure everyone on the train thought it was normal though…LOL!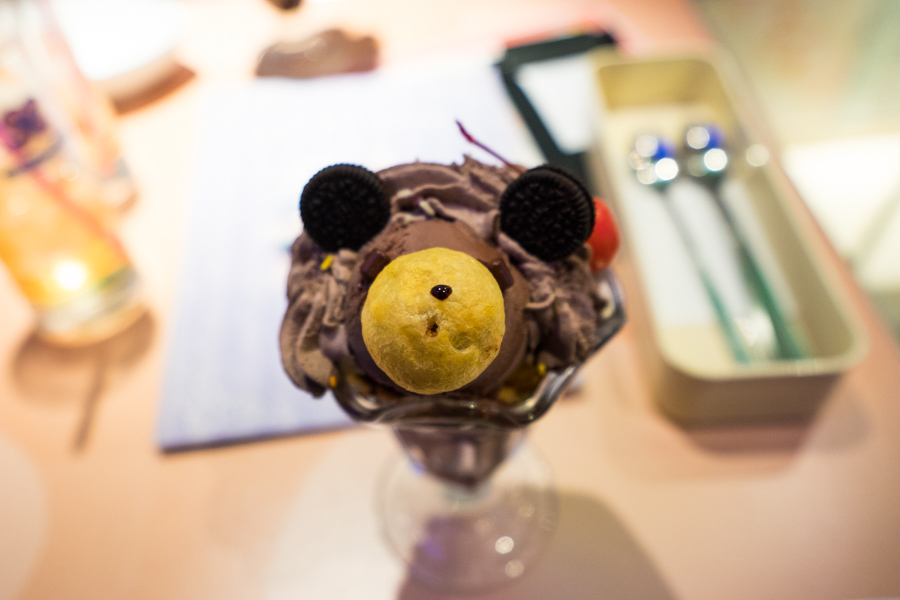 Our hotel was a 3 minute walk from the Kabuki-za theater. It's so pretty when it's lit up at night. Next time we are in Tokyo, we will plan to see a single act kabuki show.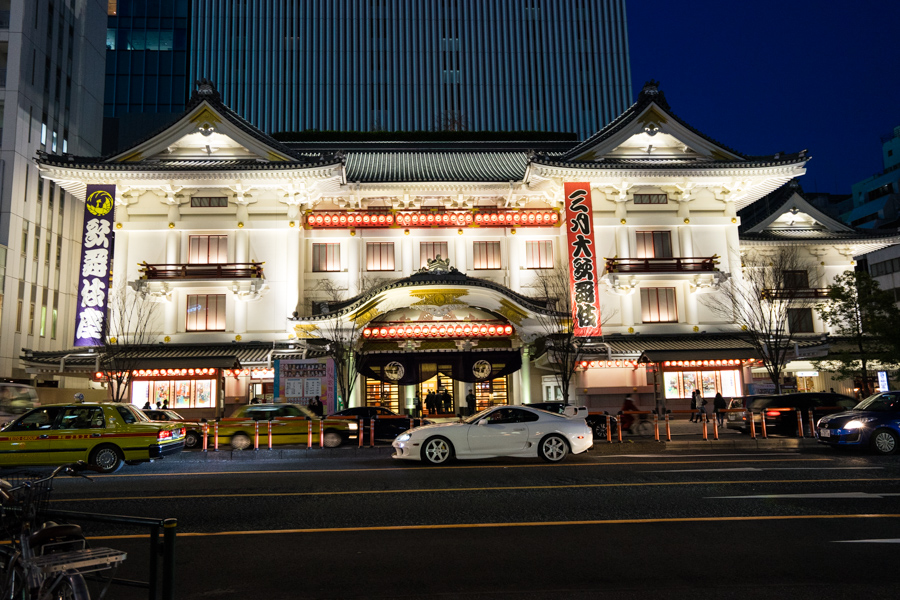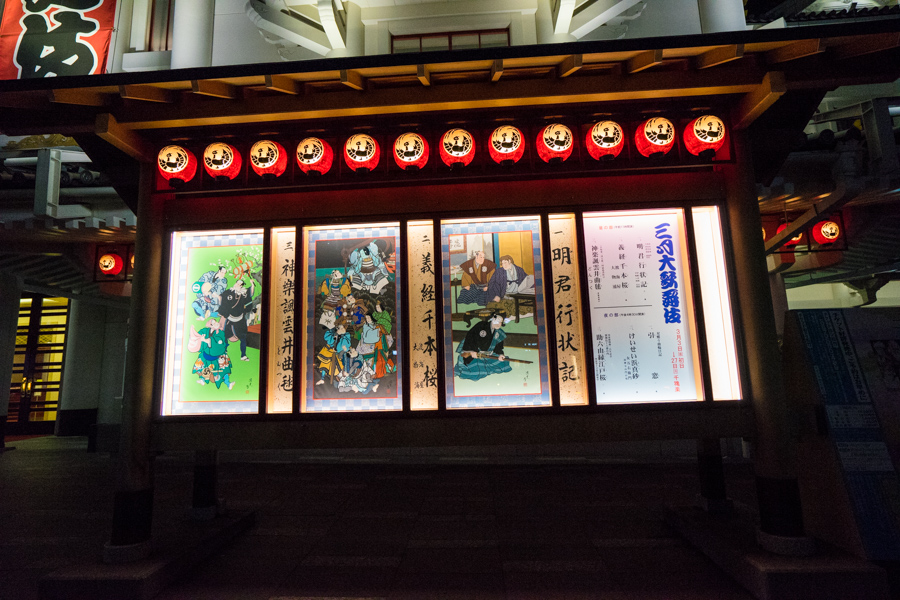 After a quick break at our hotel, we headed to Ginza Chazen for our tea ceremony session. I booked this experience before our trip. It's about $35 per person. Although this place was a 5 min walk from our hotel, we still got a bit lost and had to ask a couple on the street how to get there. They were so nice and actually walked us to the place. When we got there, we were greeted by a very kind gentlemen. He had us watch a video on tea ceremonies before bringing us into a very zen looking room. We sat on tatami mats and were greeted by a lady dressed in a kimono. She offered us mochi desserts before preparing the matcha tea. We were taught how to drink it and later we each got to make our own matcha tea. My tea wasn't as good as hers though. 🙂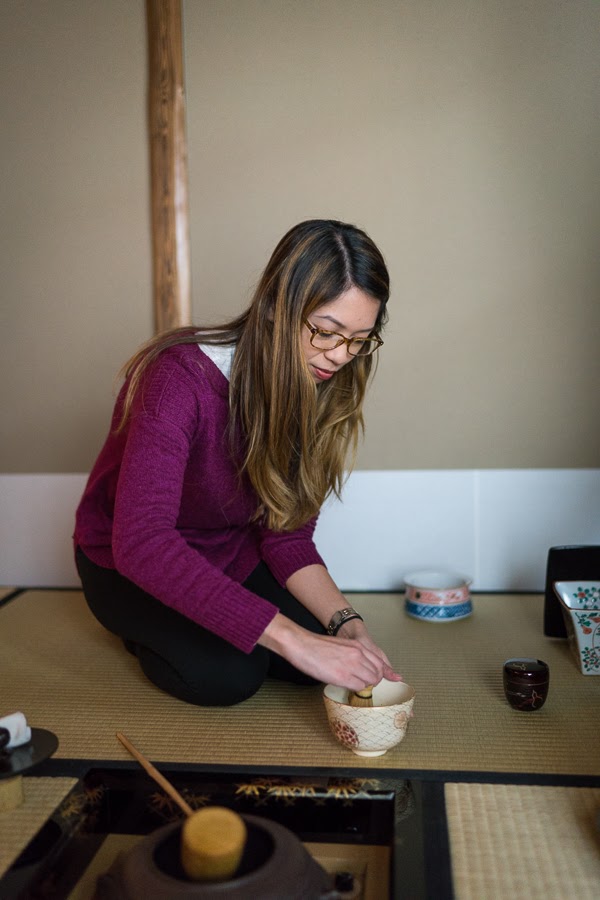 After our tea ceremony, we were ready for dinner. We headed in the direction of Tsujiki Market for some fresh sushi, per our tea ceremony hosts' recommendation. On our way there, we were greeted by an older gentleman named Ted, at one of the crosswalks. We asked him for recommendations of where to find good sushi and he offered to walk us to a spot. He told us it was on the way home for him. He brought us to a Sushizanmai restaurant and spoke to the host to get us signed in. This gesture was seriously one of the nicest thing anyone has ever done to us while on vacation. Ted was great and he did not disappoint. This place was amazing! The nigiri here was bomb!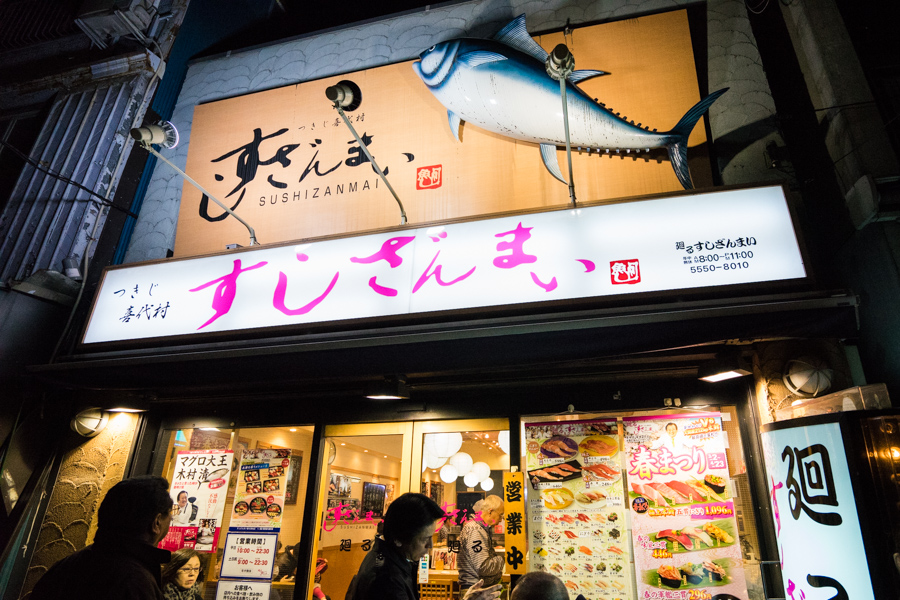 It was also a conveyor belt sushi place, which was something I wanted to experience while in Tokyo, so it was perfect!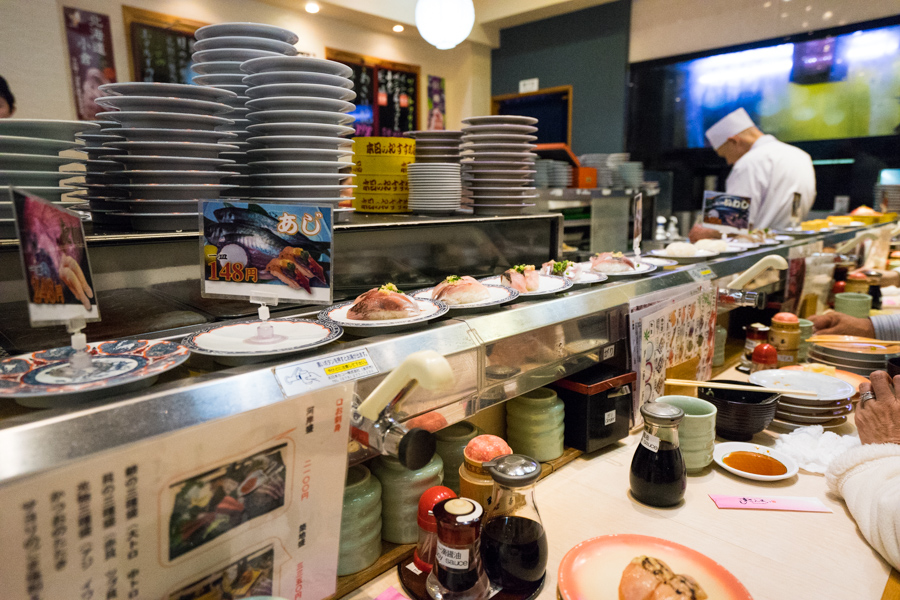 We headed back to the hotel afterwards and crashed.
Day 2
We started our day at Tsujiki Market again. Our friend, Kylie, wanted to try out fish for breakfast and we all wanted to explore the market a bit more. We stopped by a convenience store on our way to buy clear umbrellas since it was going to be a rainy day.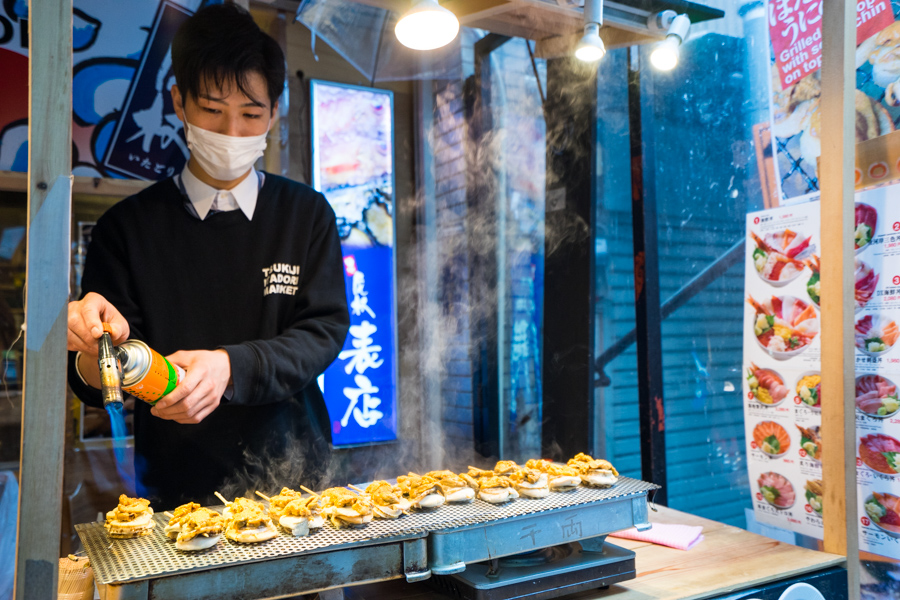 The market was busy and it was so cool watching shop owners/workers preparing all sorts of food.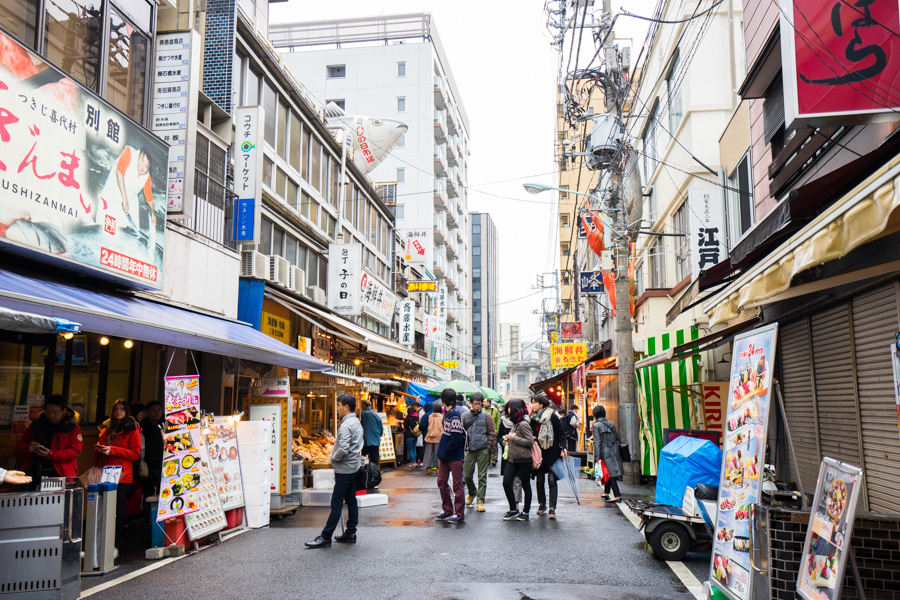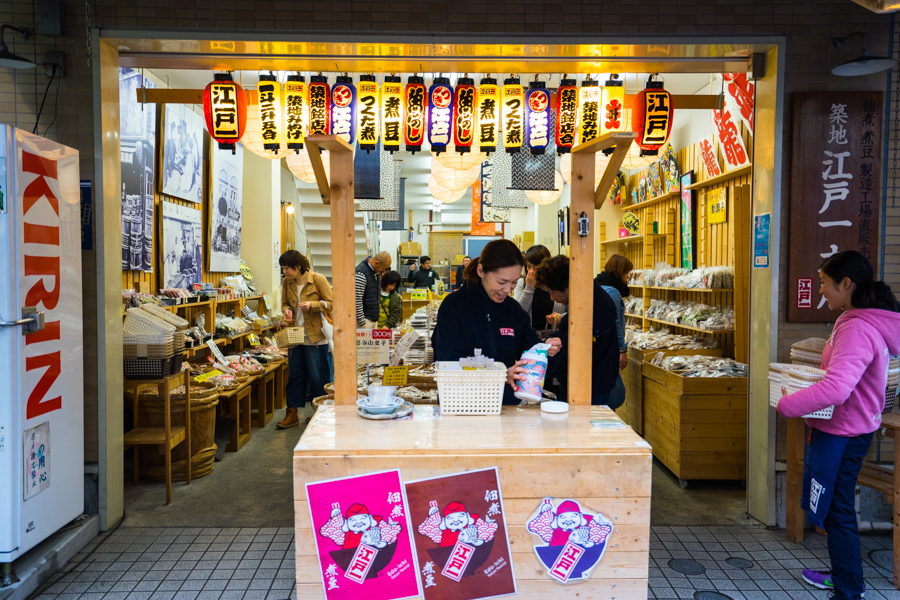 Afterwards, we headed to Asakusa. I booked reservations to rent kimonos for a day at Yae Japan. We met the owner that day and she was the sweetest!! If you are ever in Japan, please check her shop out.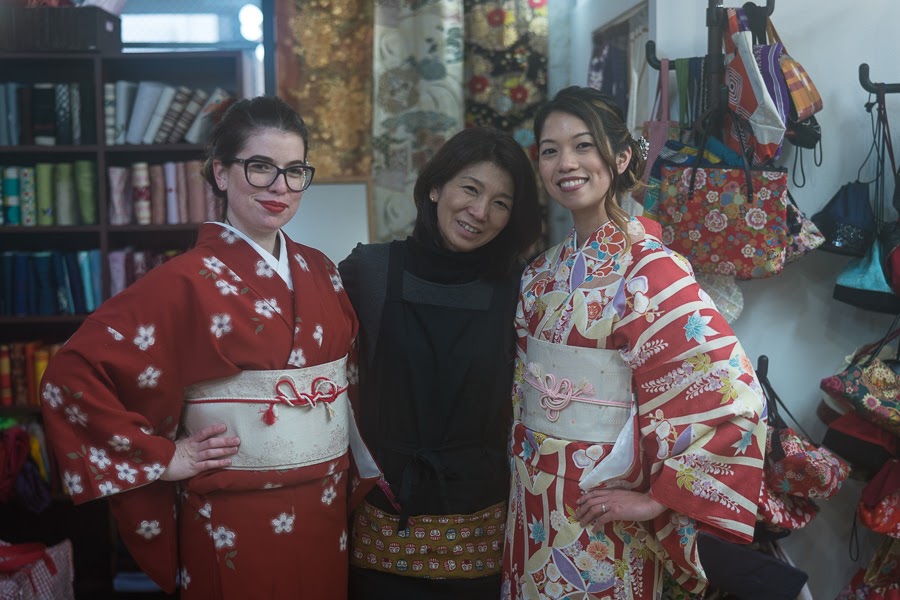 Our package came with a kimono rental for a day and they also did our hair. It's about $50 per person and totally worth it if you want to dress in a kimono. The whole process took about 45 minutes and was fairly painless. However, the kimonos are tight. I felt like I was getting into my wedding dress again! Also, with the sandals, our walking pace was definitely much slower. It was also rainy and cold that day, but we survived! We made our way to Senso-ji Temple for pictures.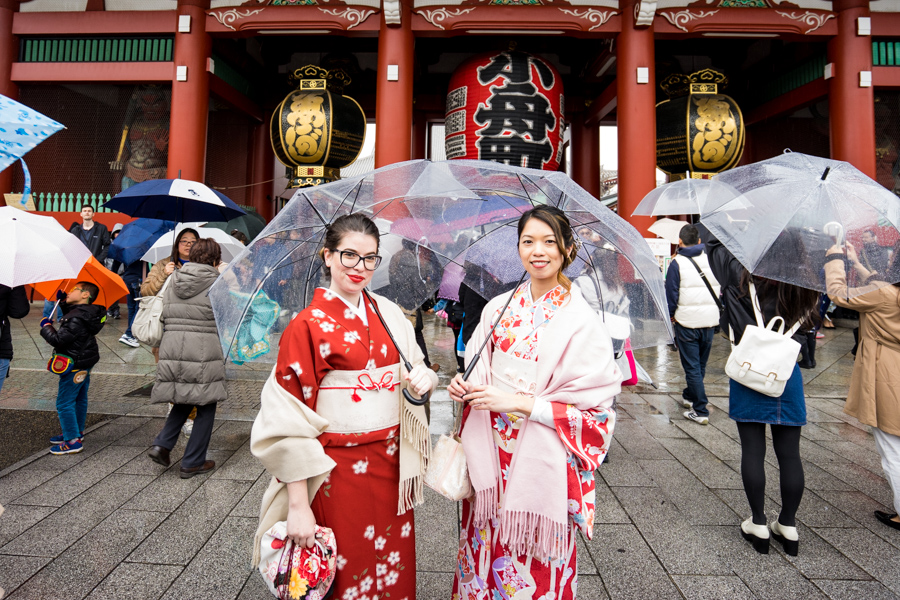 The temple was so pretty, but super crowded.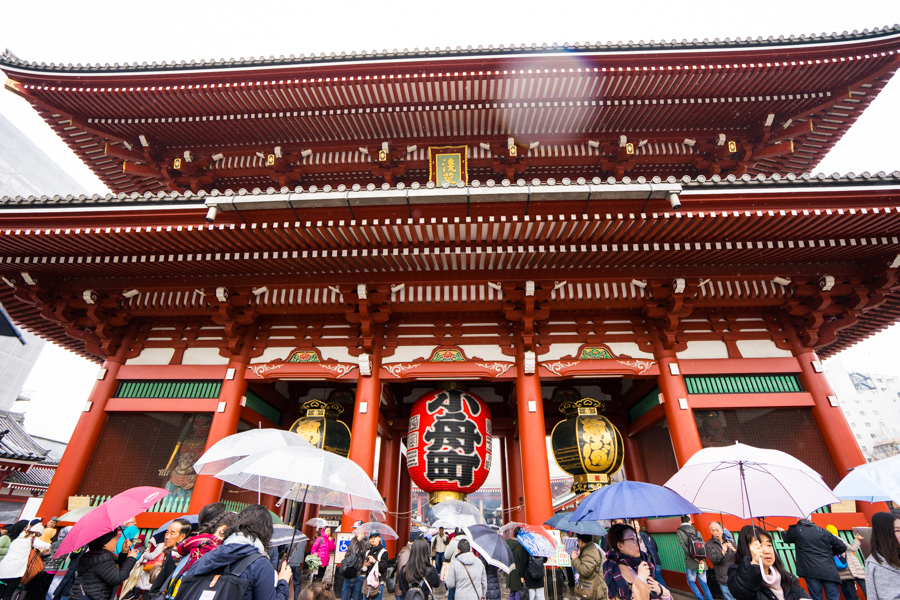 We took photos with many random tourists while we were here. I guess when you are dressed in a kimono, people think you are doing something important and want a picture with you. If only they knew we were just renting, but I'm sure my American accent gave it away at the end. 🙂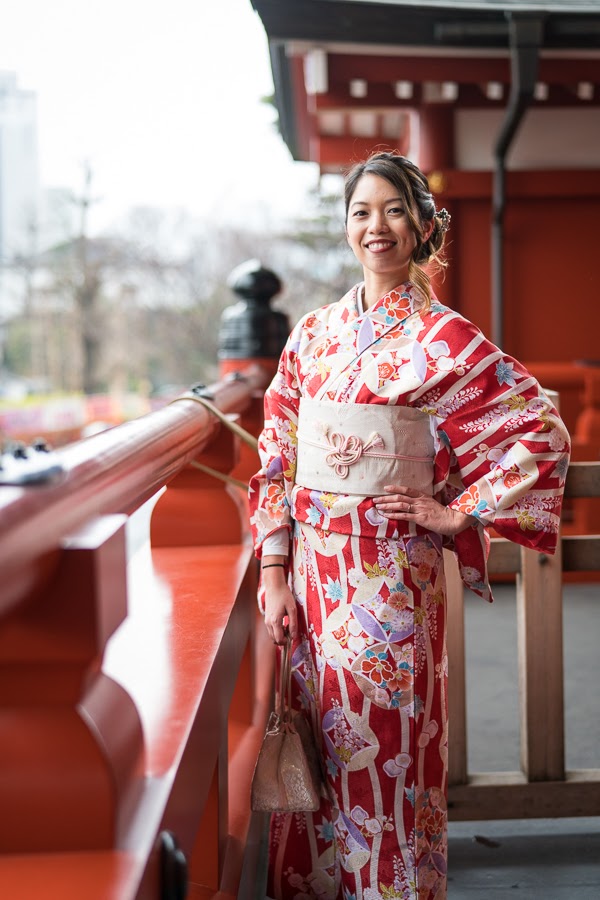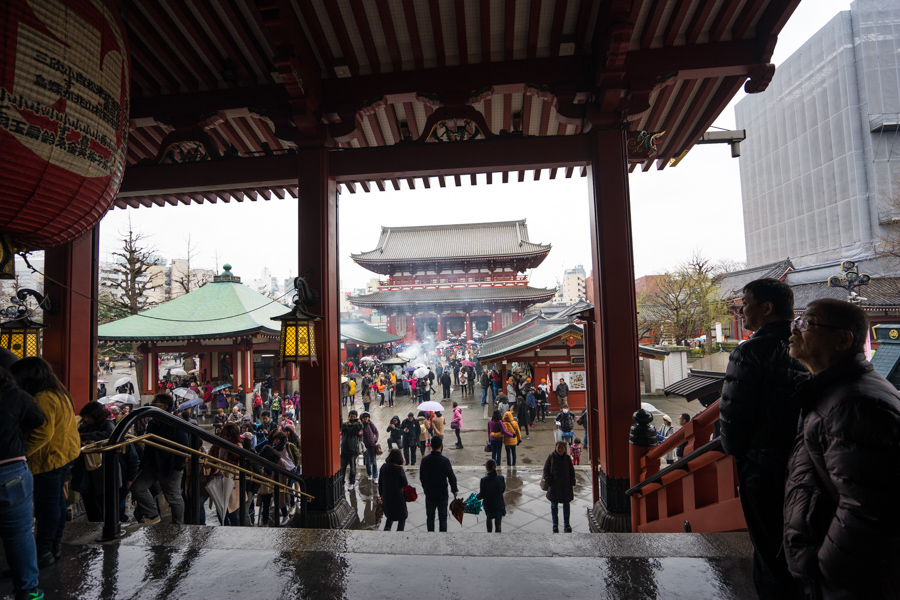 I tried my luck with an O-mikuji later that day, but ended up getting a bad fortune. Oh well. I tied it around a wire afterwards.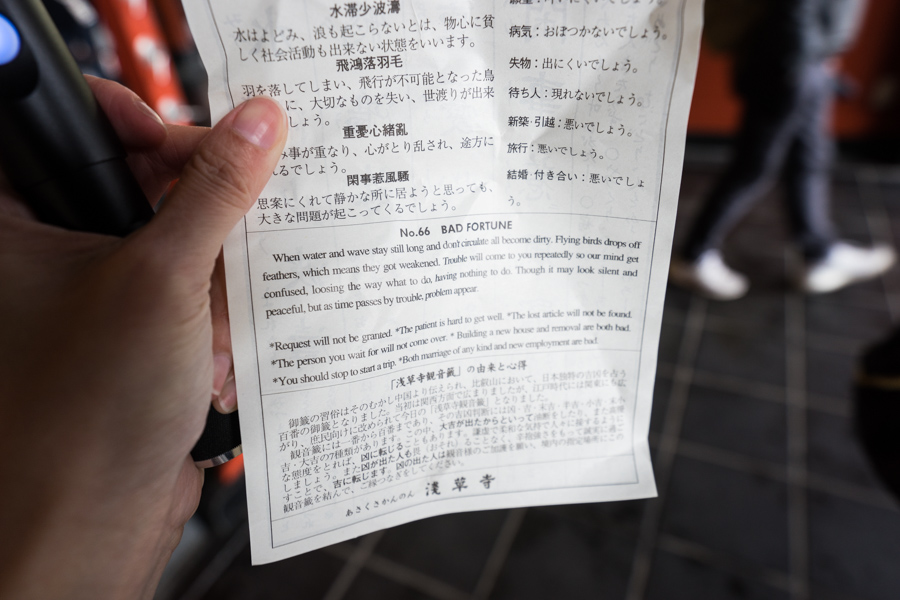 Once we got cold and tired of walking around in kimonos, we headed back to Yae to dress back up in warmer, more comfortable clothes.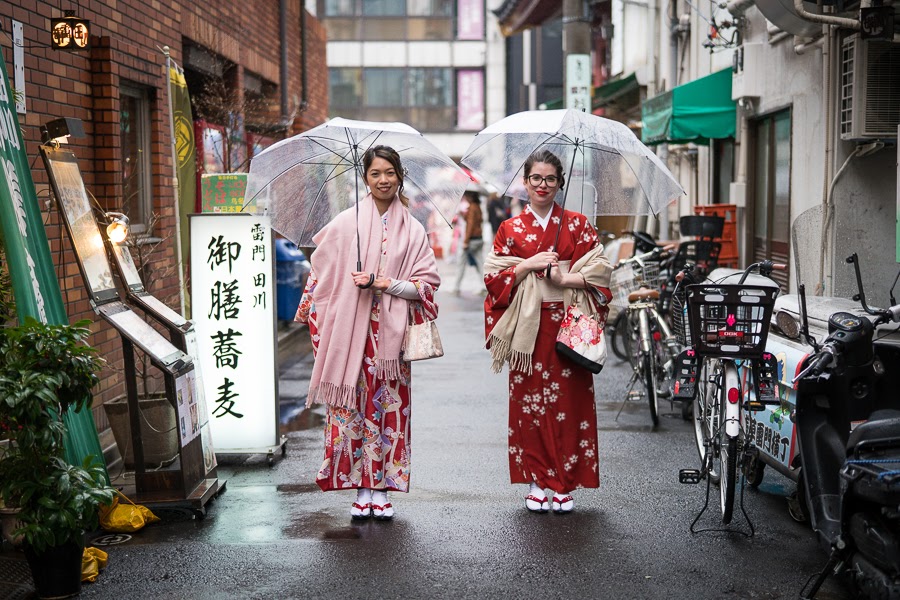 Then we headed to Ippudo for more ramen!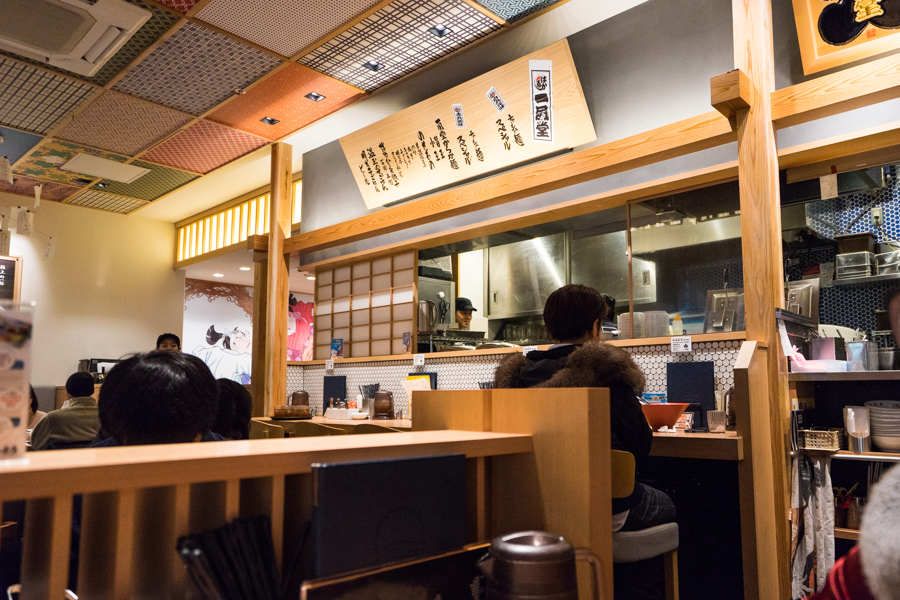 After a quick break at our hotel, we headed to Shinjuku for the rest of the night. It was so pretty with all of the lights!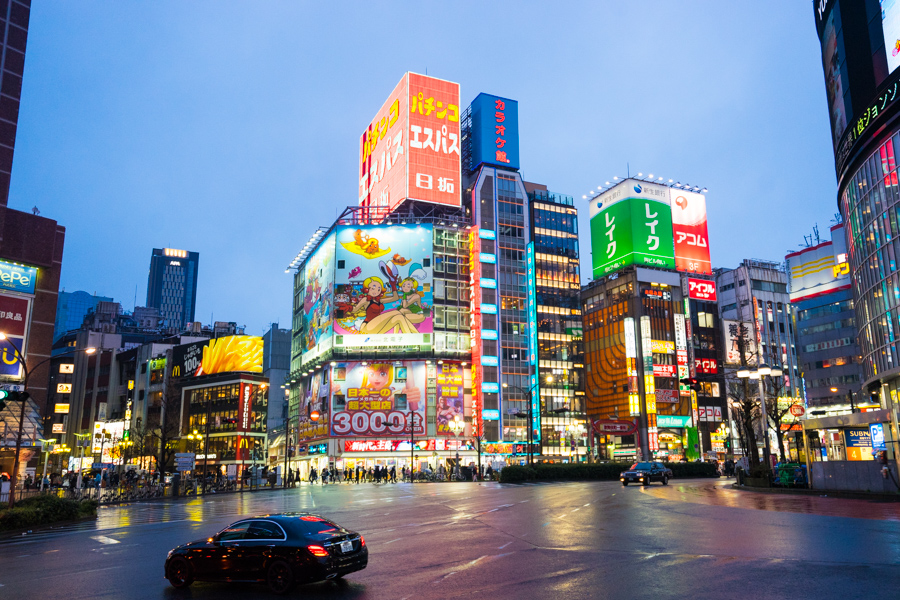 We ended up eating teppanyaki at a restaurant near the Robot Restaurant. We had reservations for the show that night, but were a bit early and needed dinner. I booked the Robot Restaurant show through Viator and it's about $65 per person.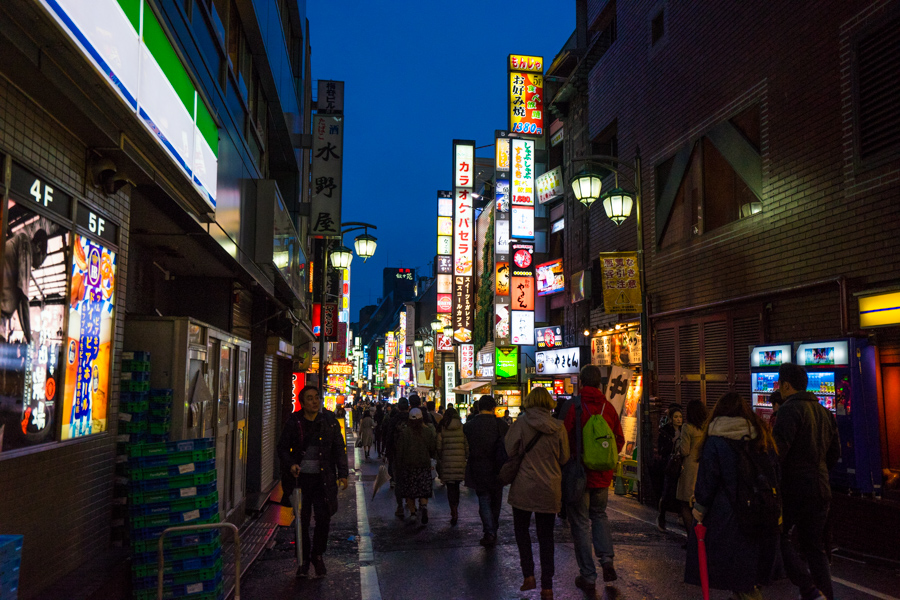 After dinner, we made our way to the Robot Restaurant. Let's just say that the venue is super colorful!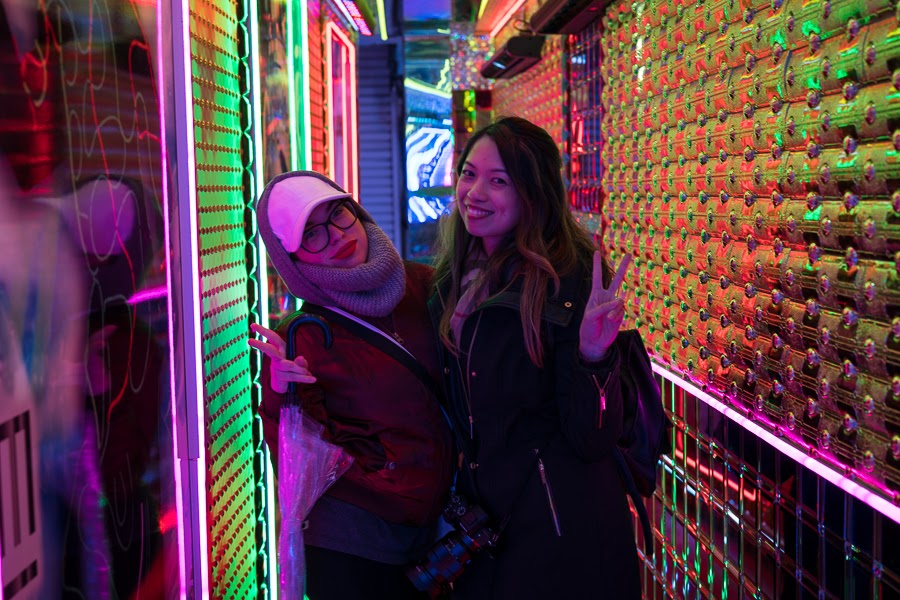 You get seated at this lounge area to hang out before the main show.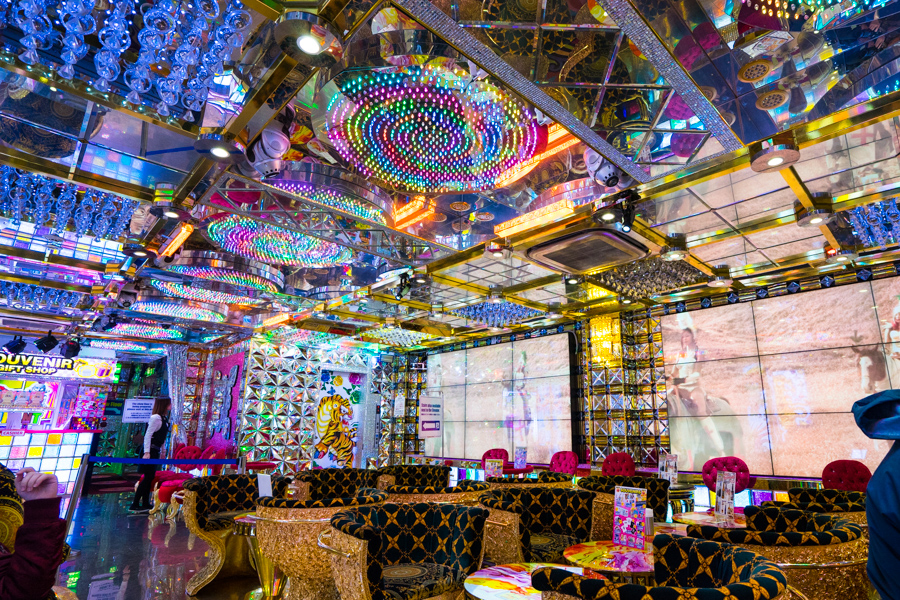 Afterwards, you get moved to the basement for the main event. There are no words to describe this show. If you are ever in Tokyo, you have to check it out. It's one of those once in a lifetime kind of experiences. Very entertaining! 🙂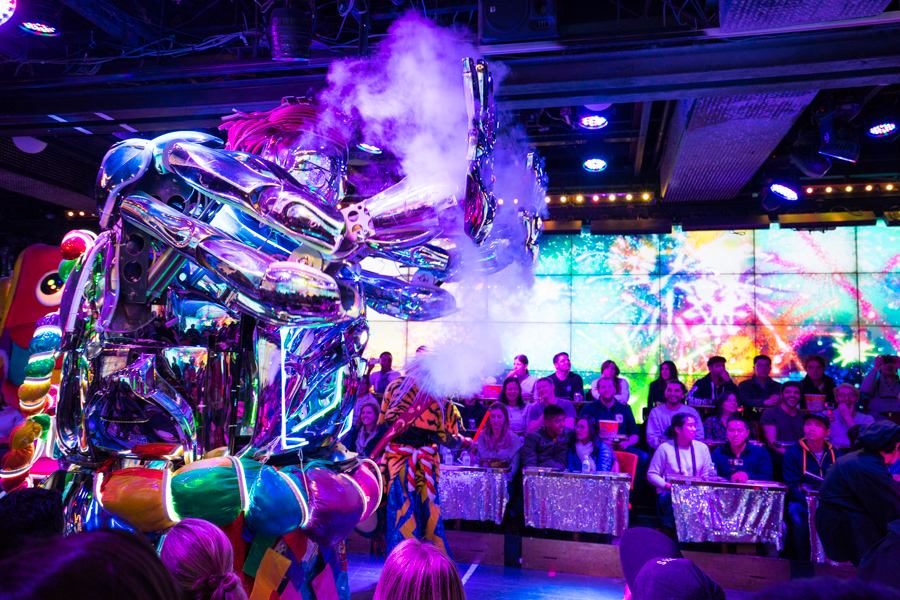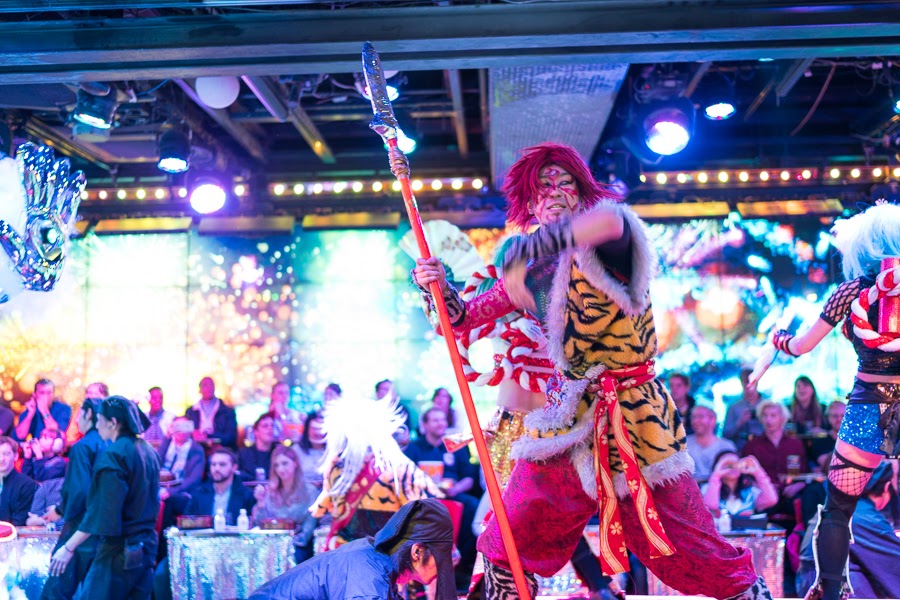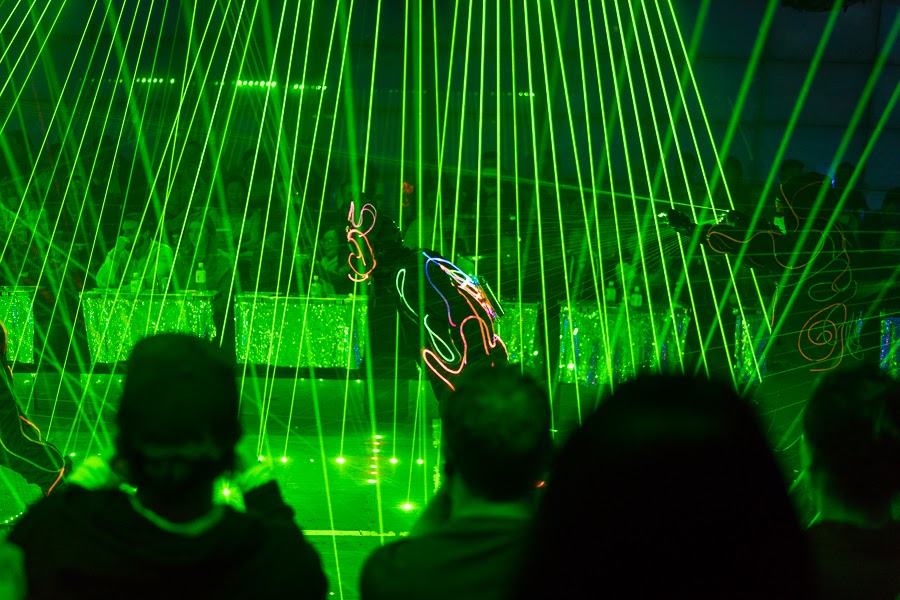 Day 3, Day 4, & Day 5
On these days, we headed to Hakone, Mt. Fuji, and Kyoto. I will talk about all of our adventures at these places in another blog post.
Day 6
We took the Shinkasen back from Kyoto to Tokyo. The ride on this bullet train was about 2 and a half hours. Back in Tokyo, we stayed in the Ginza area again, but stayed at Daiwa Roynet Hotel this time around. After checking in and getting settled, my husband and I explored Ginza a bit more. We hadn't gotten the chance earlier that week and there were a few places we wanted to check out. Itoya was one of them. Itoya is a big stationary store and I wanted to buy pens from there. We visited a few watch stores as well.
Afterwards, we headed to the Meguro River area to see if we can spot any cherry blossoms. Unfortunately, there weren't any blooming when we got there, but we did find a few lined up by one of the streets we walked by. They were so pretty!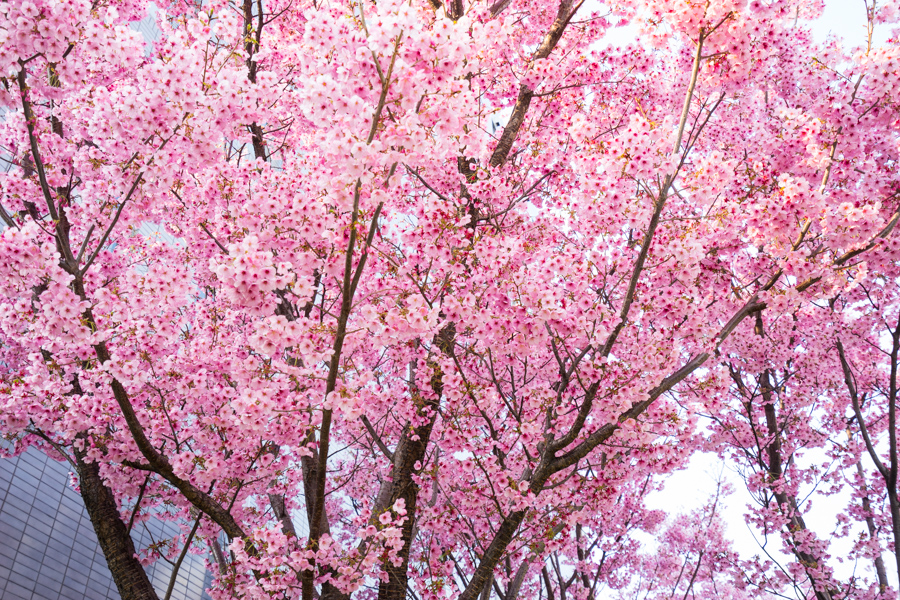 Then we headed to Chidorigafuchi Moat to find more cherry blossoms. There were quite a few here, but it was getting a bit dark so they didn't turn out so well in pictures. However, we did spot a few groups of people enjoying hanami. It was really neat and looked like a lot of fun!
We headed back to Ginza, got food, and went to bed. We were exhausted!
Day 7
Our last day in Tokyo. We had an 8 PM flight that night so I wanted to make the most of our day. We started our day at Ueno Park for more cherry blossom sightseeing. The park was filled with them! Although they weren't in full bloom yet, it was still a sight to see.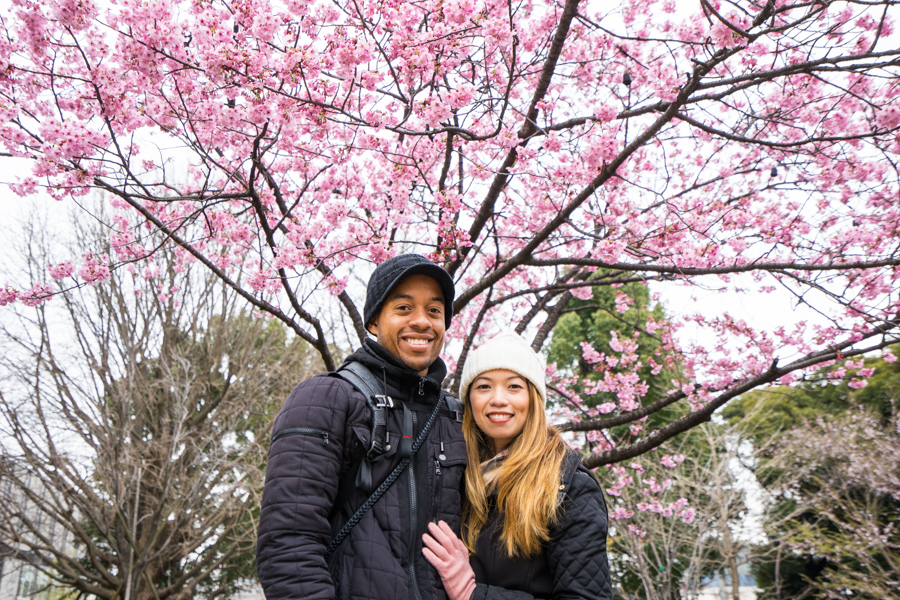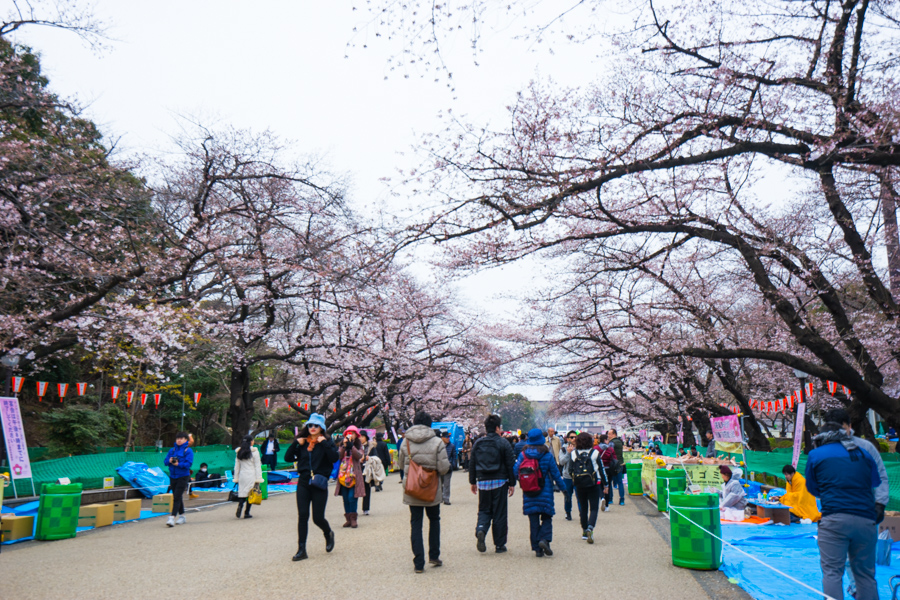 After we got our fill of cherry blossoms, we headed to Akihabara. I was most excited for this district!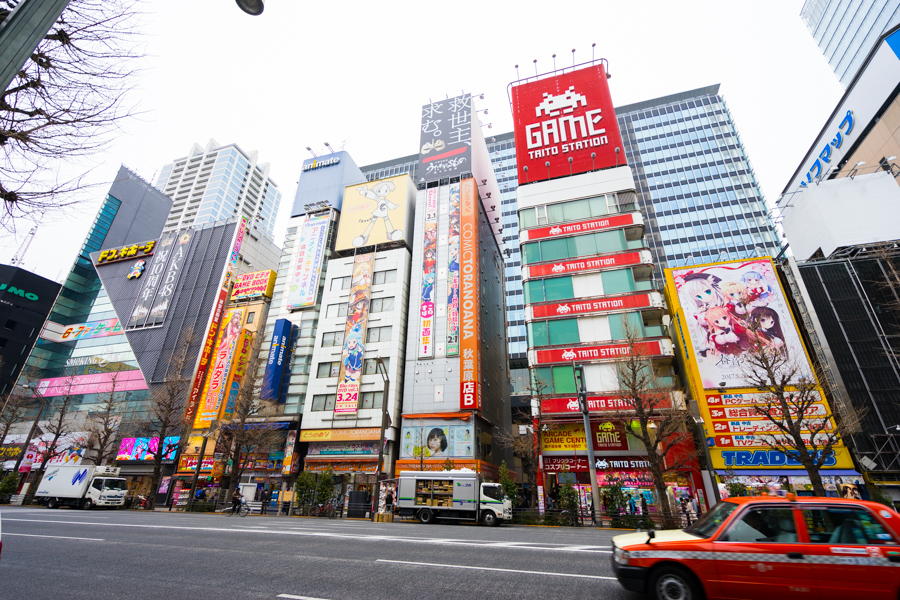 I made a few attempts at trying to get a stuffed animal here. It's not easy.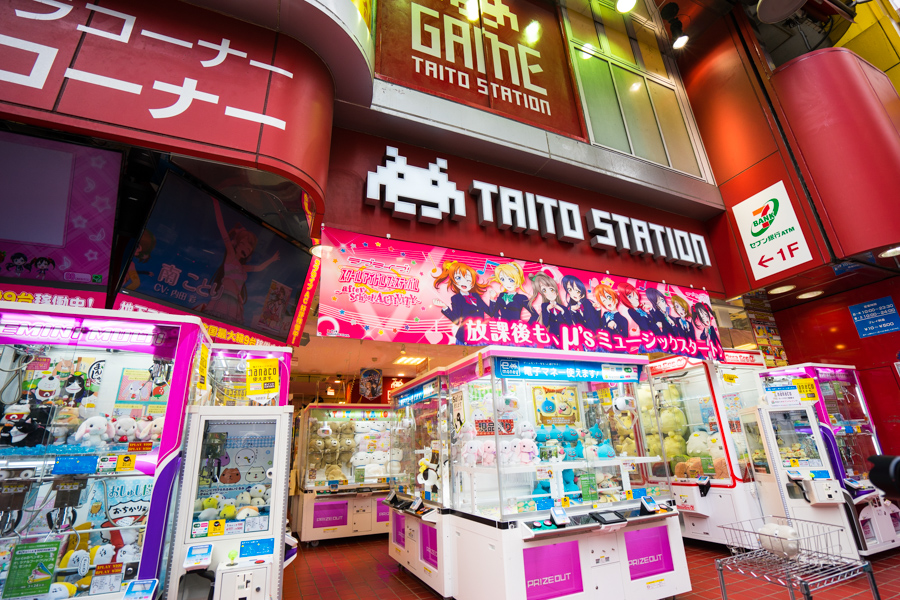 After tons of souvenir shopping, we visited Gachapon and my husband and I got a few capsules from here!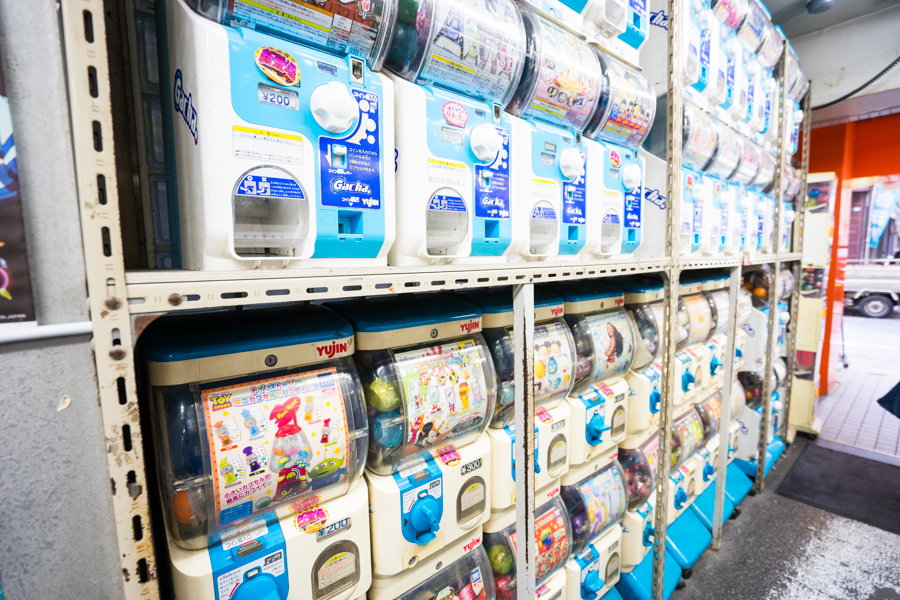 We ended up grabbing lunch at a nearby cafe.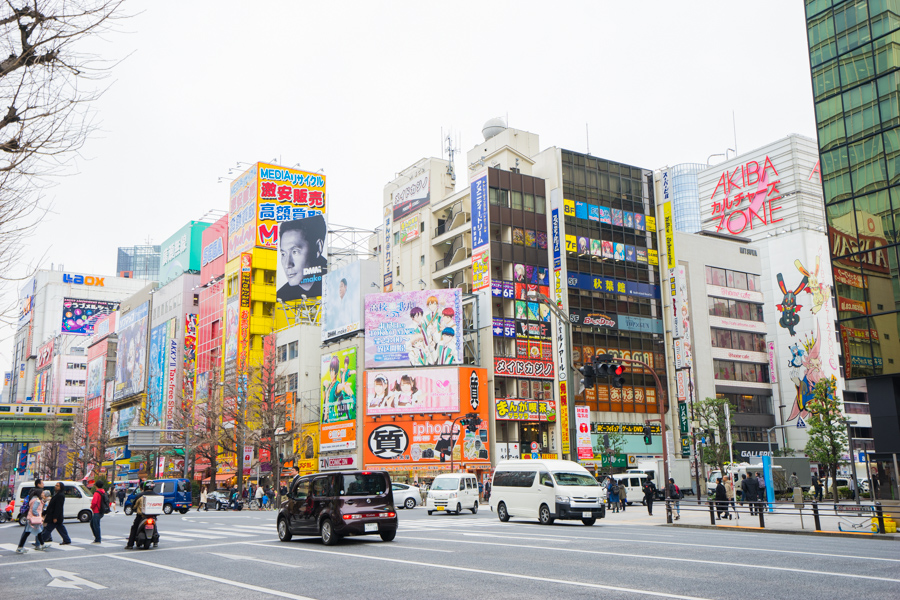 Afterwards, we headed back to our hotel to drop off our souvenirs and find another place to eat before heading to the airport. The flight back was a lot shorter. It was about 9 hrs, but I think I was asleep for most of it. We were all exhausted! Overall, we thoroughly enjoyed Tokyo and I really want to go back! The people, the culture, the food were all great!
-Gretch