We did our day trip to Ouarzazate and Ait BenHaddou, which we booked through Viator months before, on NYE. We met up with our tour guide/driver around 6:30 AM, near our riad. It was still dark out and there weren't that many people out. We ended up being on this tour with another family from Switzerland. They were great to hang out with all day.
Our first stop was Ouarzazate, but to get there, we had to drive through the Tizi n'Tichka mountain pass. Our driver was kind enough to stop at the Col du Tichka sign for us. At 2,260 meters, it's the highest road pass in Morocco.
Side note: My husband rocking his djelaba and me rocking my headpiece. It was our NYE outfits. 🙂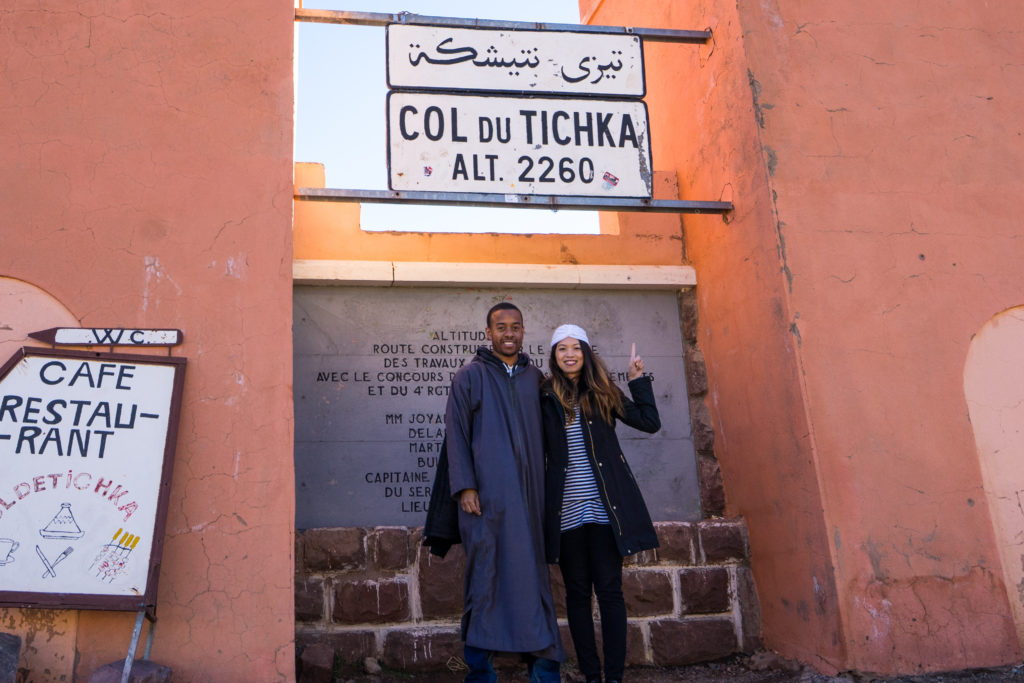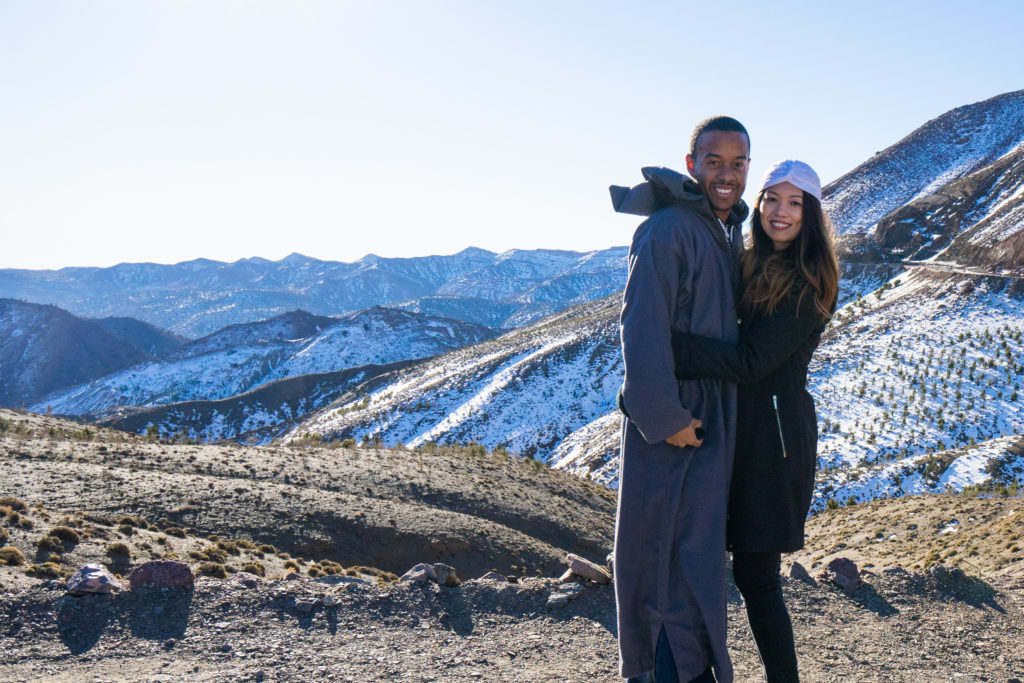 On the way there, our driver also made a tea break stop. At this place, we were able to watch two ladies make argon oil and learn about its different uses. It was pretty neat. My husband bought a bar of soap from here.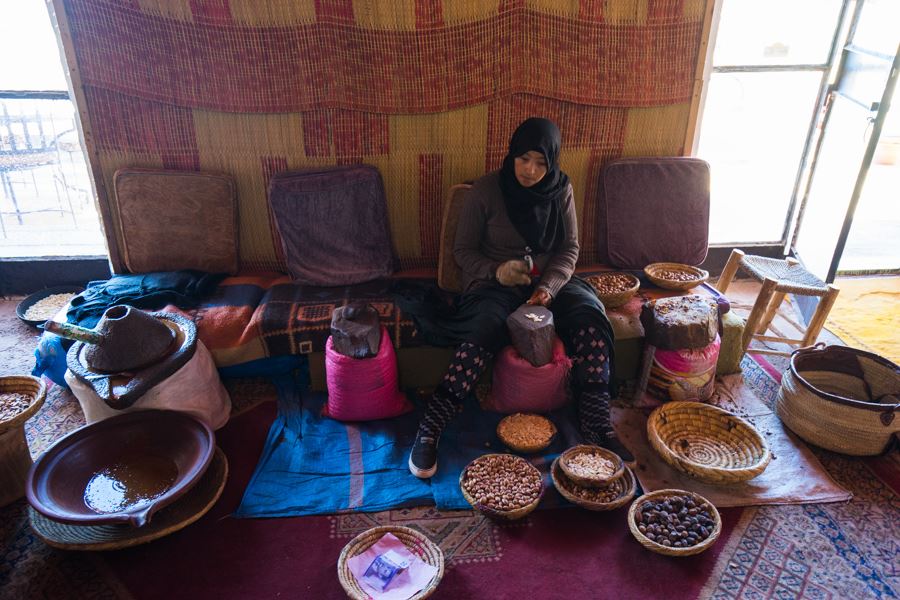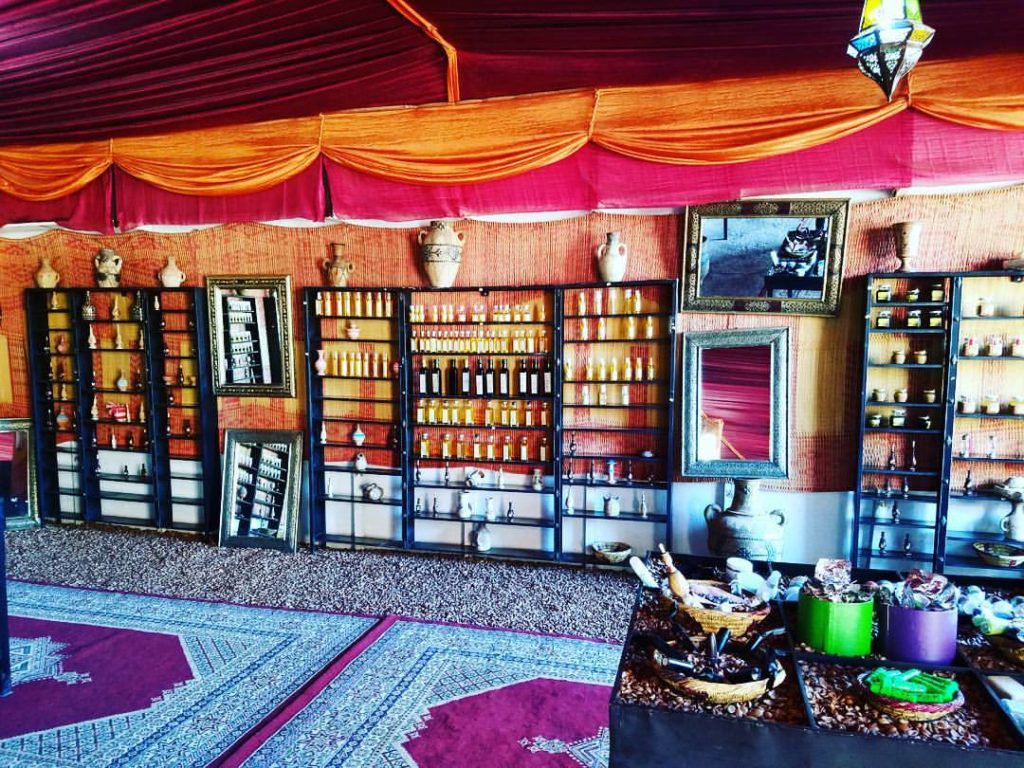 When we finally made it to Ouarzazate, the local tour guide took us around Musee du Cinema. While there, we got to see film sets and tons of props for a variety of movies.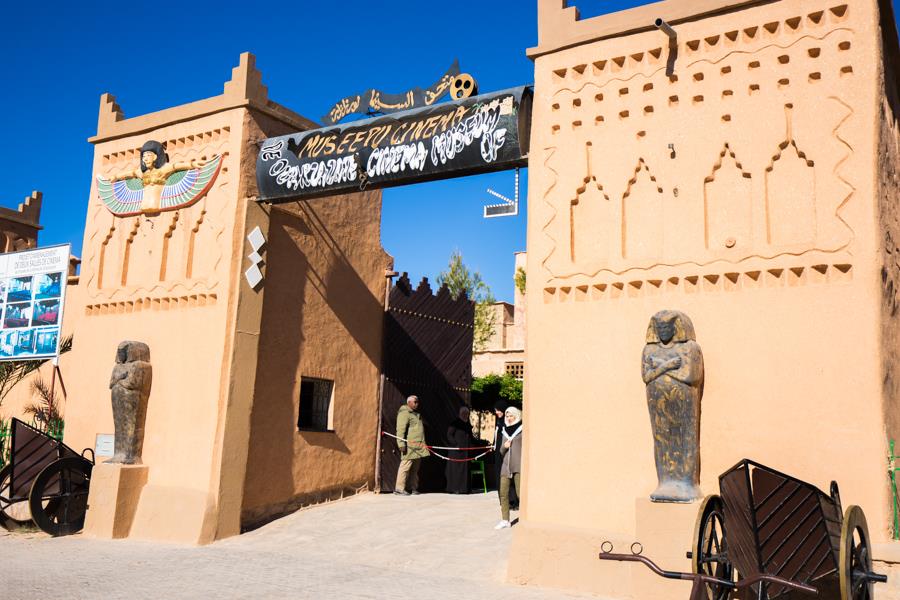 Scenes from Gladiator filmed here.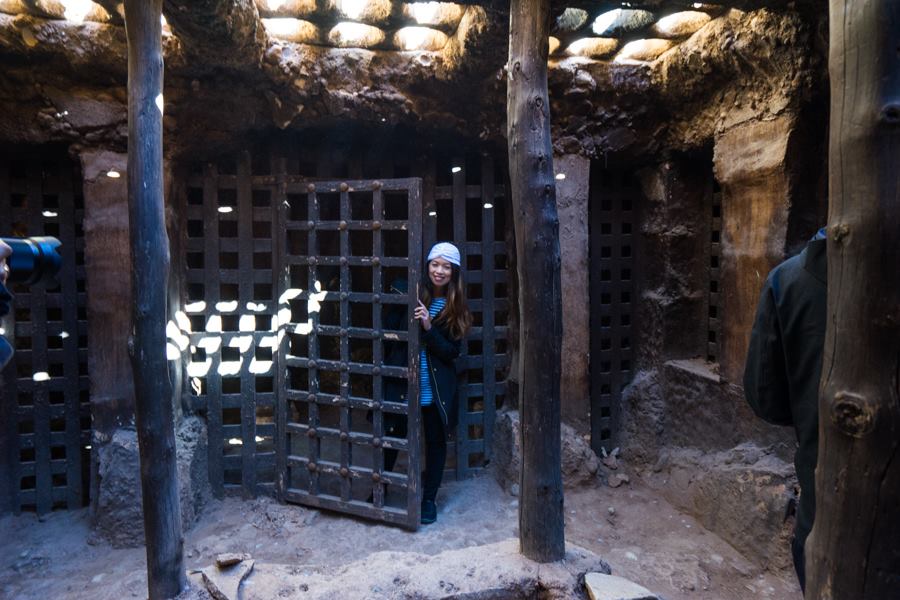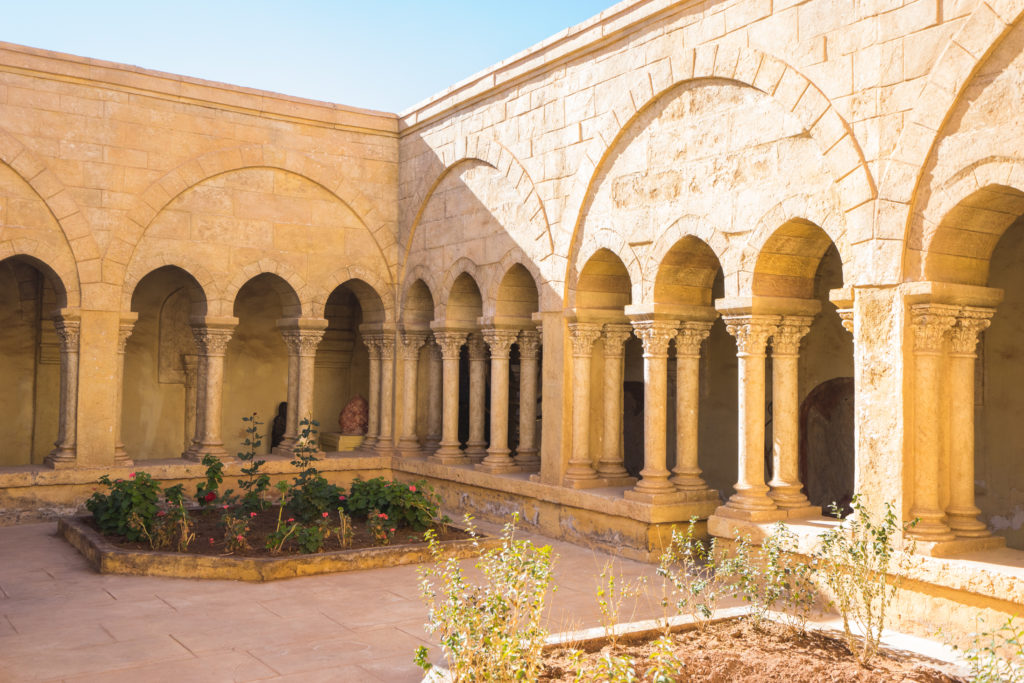 Probably the only time I will be sitting on a throne.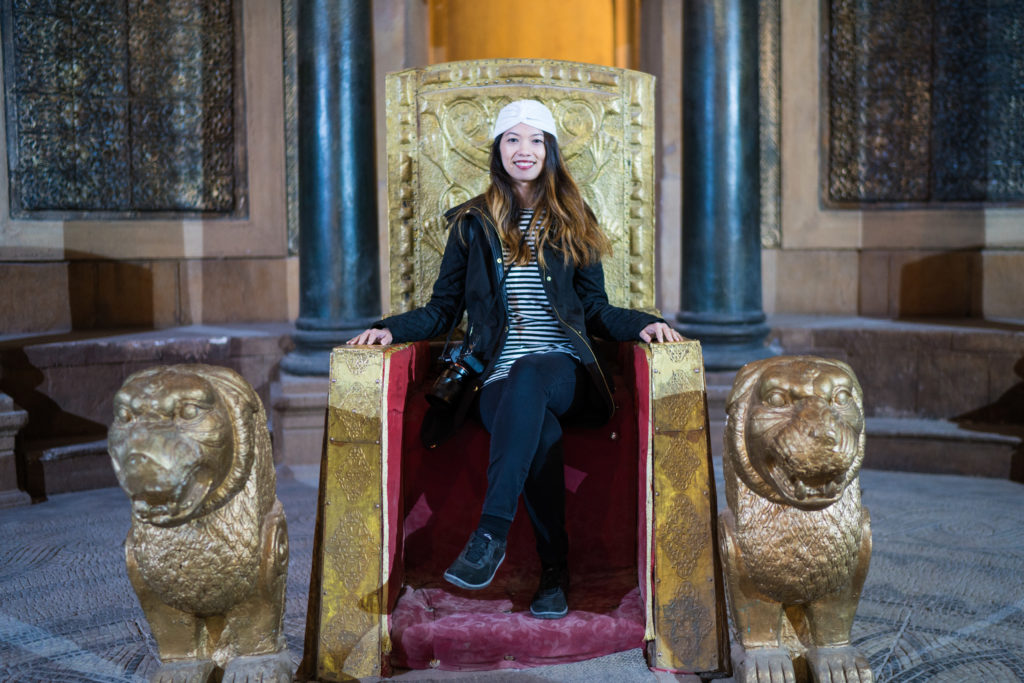 After our mini cinema tour, we made our way across the street to the Taourirt Kasbah. It was pretty spectacular. You don't really see fortresses like this in America.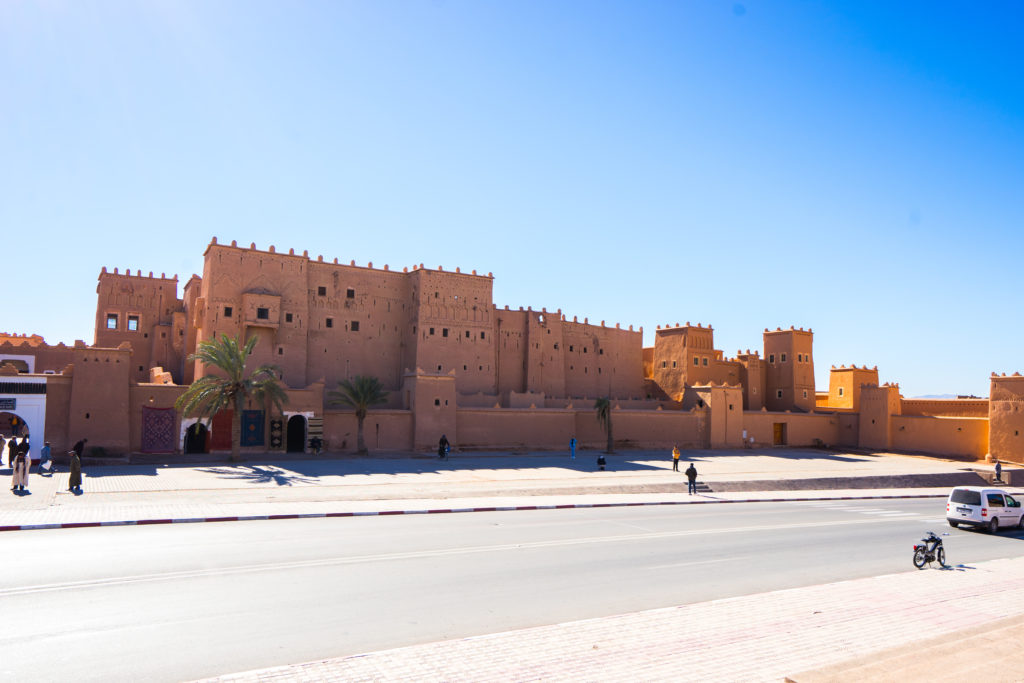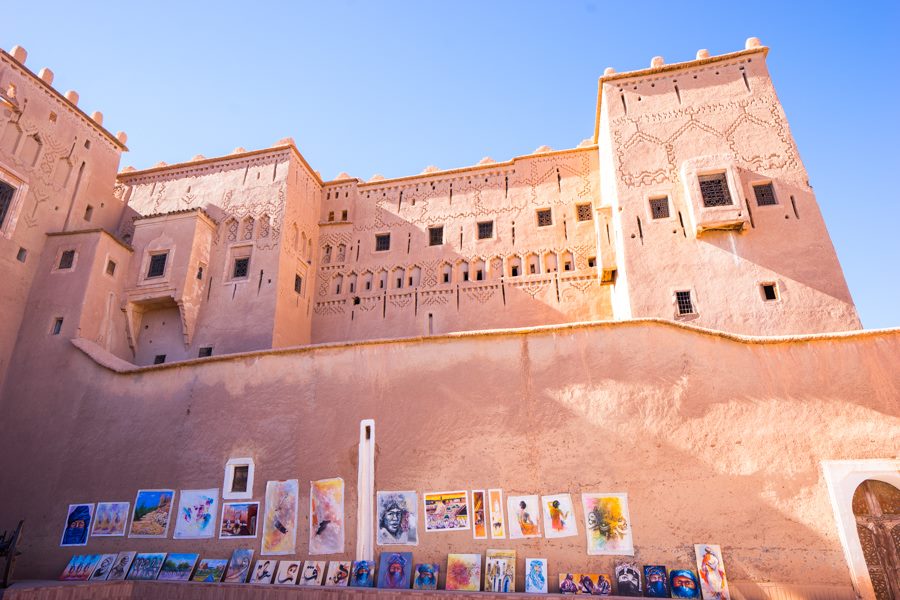 Our local tour guide. 🙂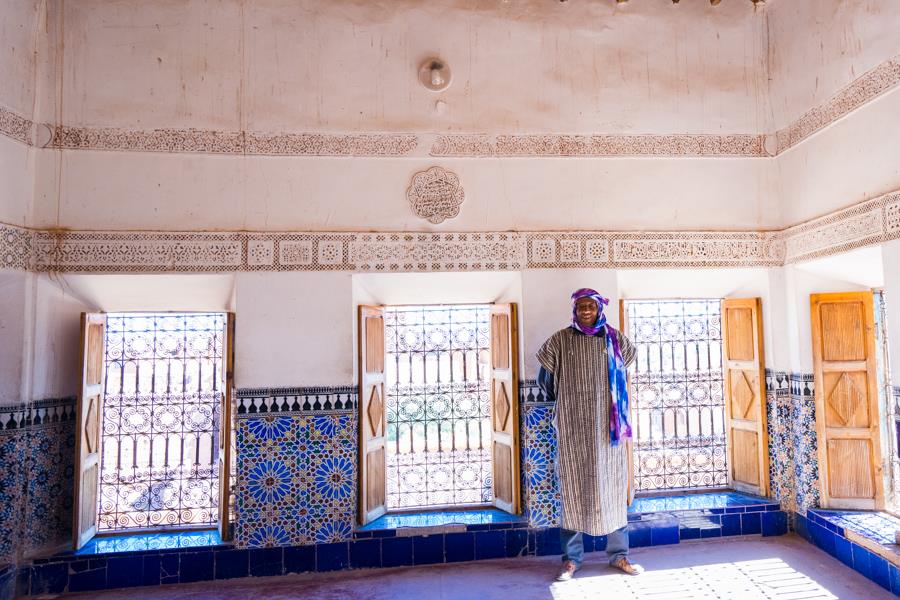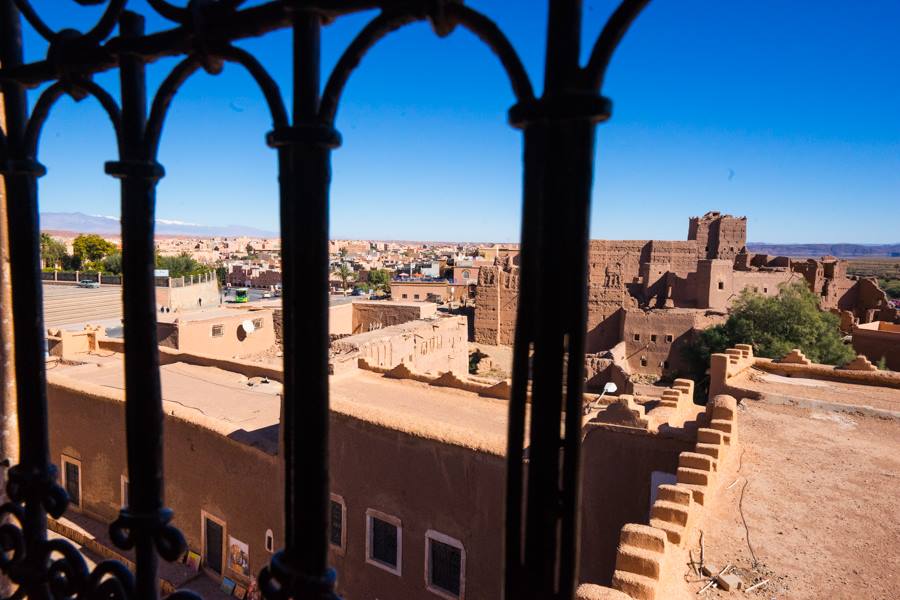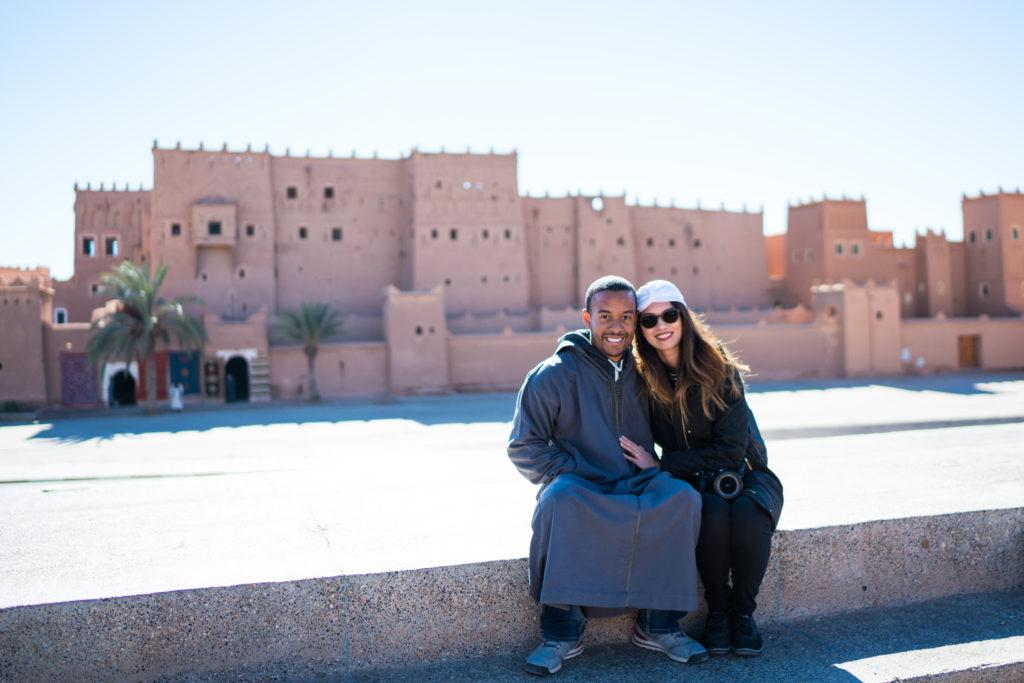 Afterwards, our driver headed for Ait Ben Haddou. As a Game of Thrones fan, I was extra excited to see another film location. Before making our way into the city, we pulled off to take quick photos of the kasbah from afar. There were snake charmers next to us at this stop, but we had to pay for a show. I am afraid of snakes so seeing them already freaked me out. LOL!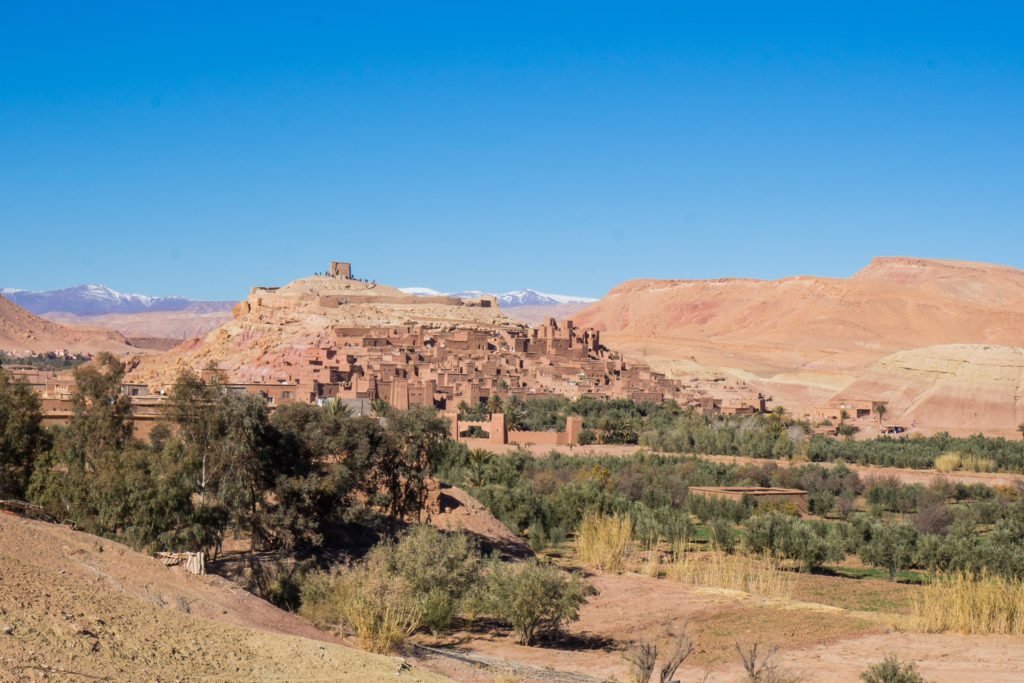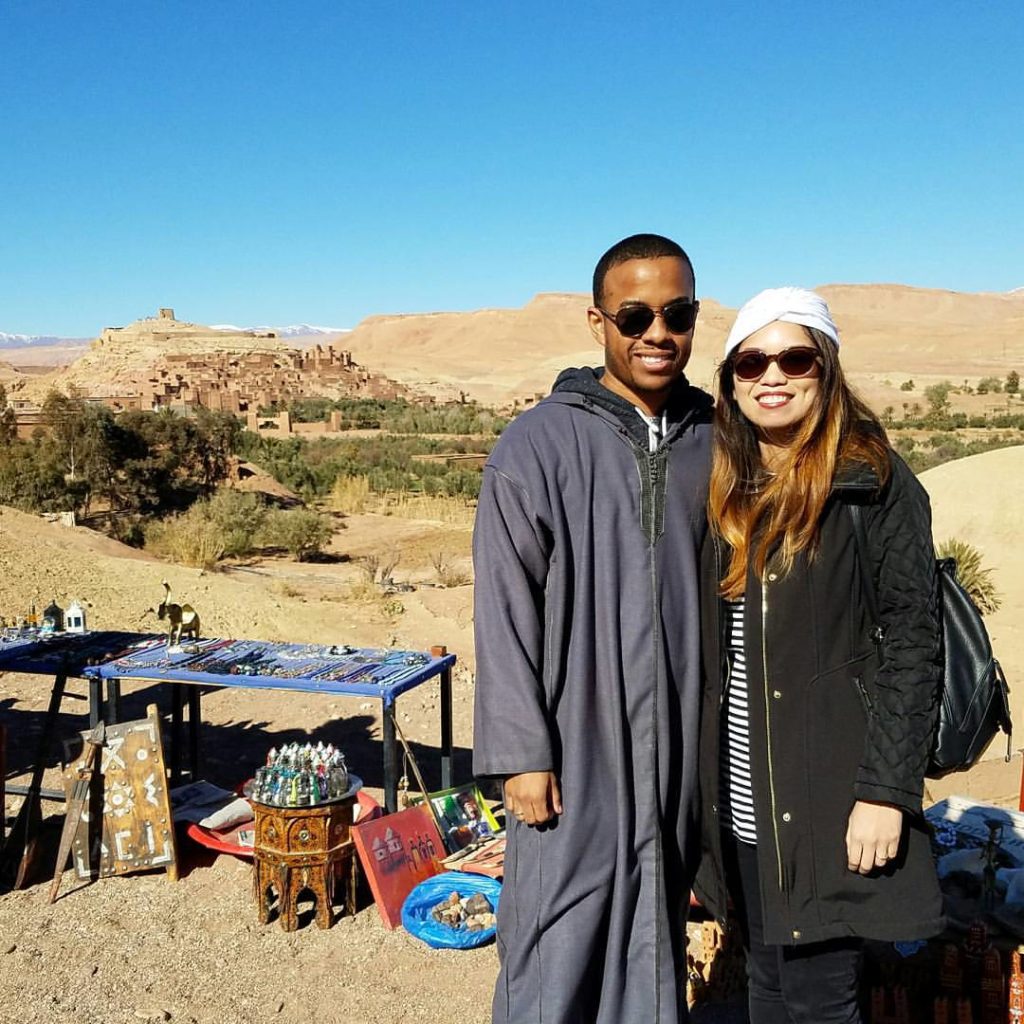 We stopped to grab lunch at a local hotel and then made our way to the kasbah. We had to cross this mini bridge to get to the entrance. From there, we climbed up! We were a little disappointed that we couldn't come in from the front because that's where the awesome view of the kasbah was at. Our tour guide told us that it was kind of out of the way to go there.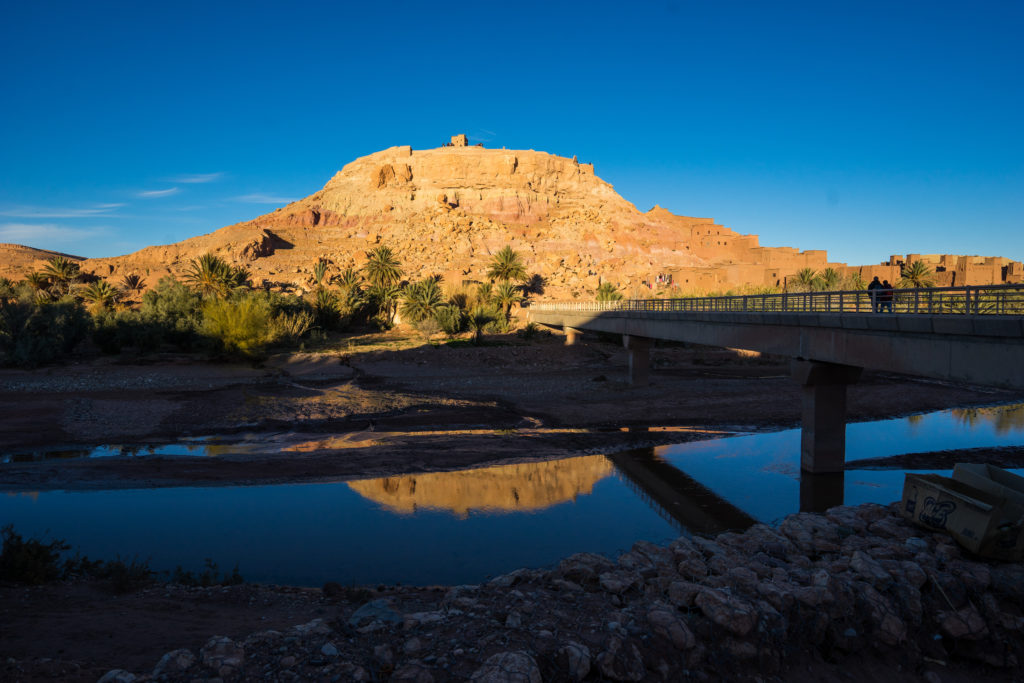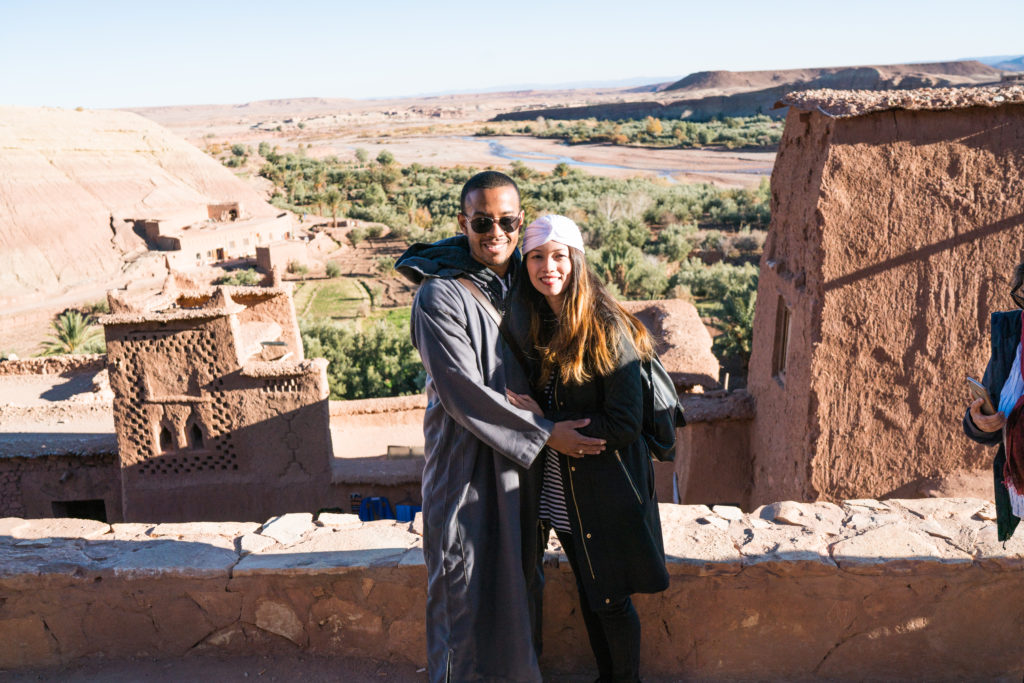 Gorgeous views from up top!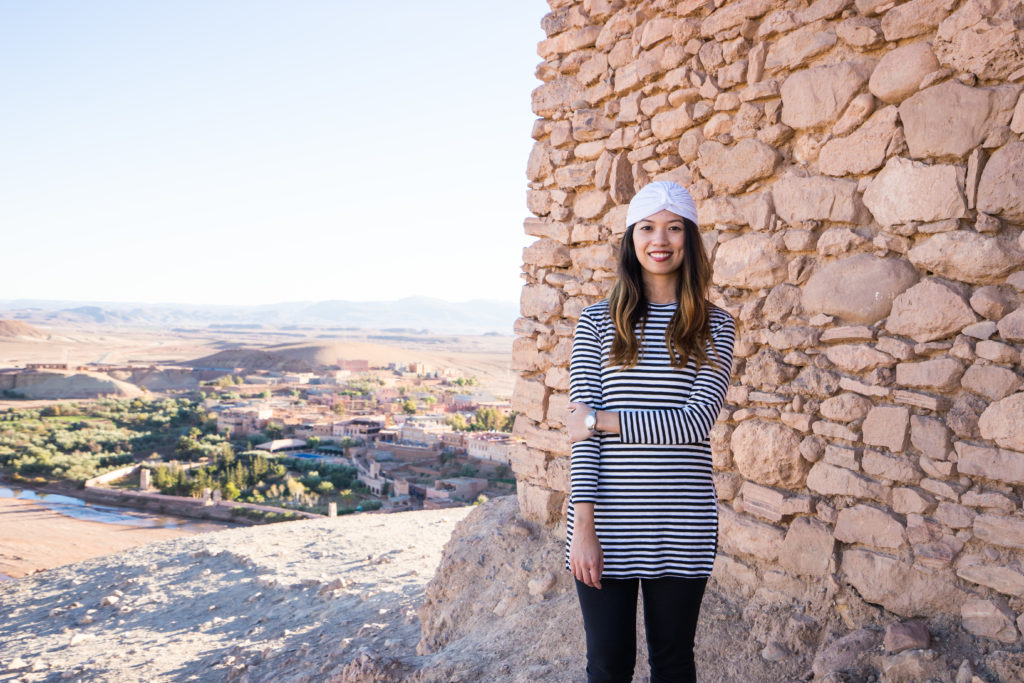 The path to the kasbah was filled with shop vendors.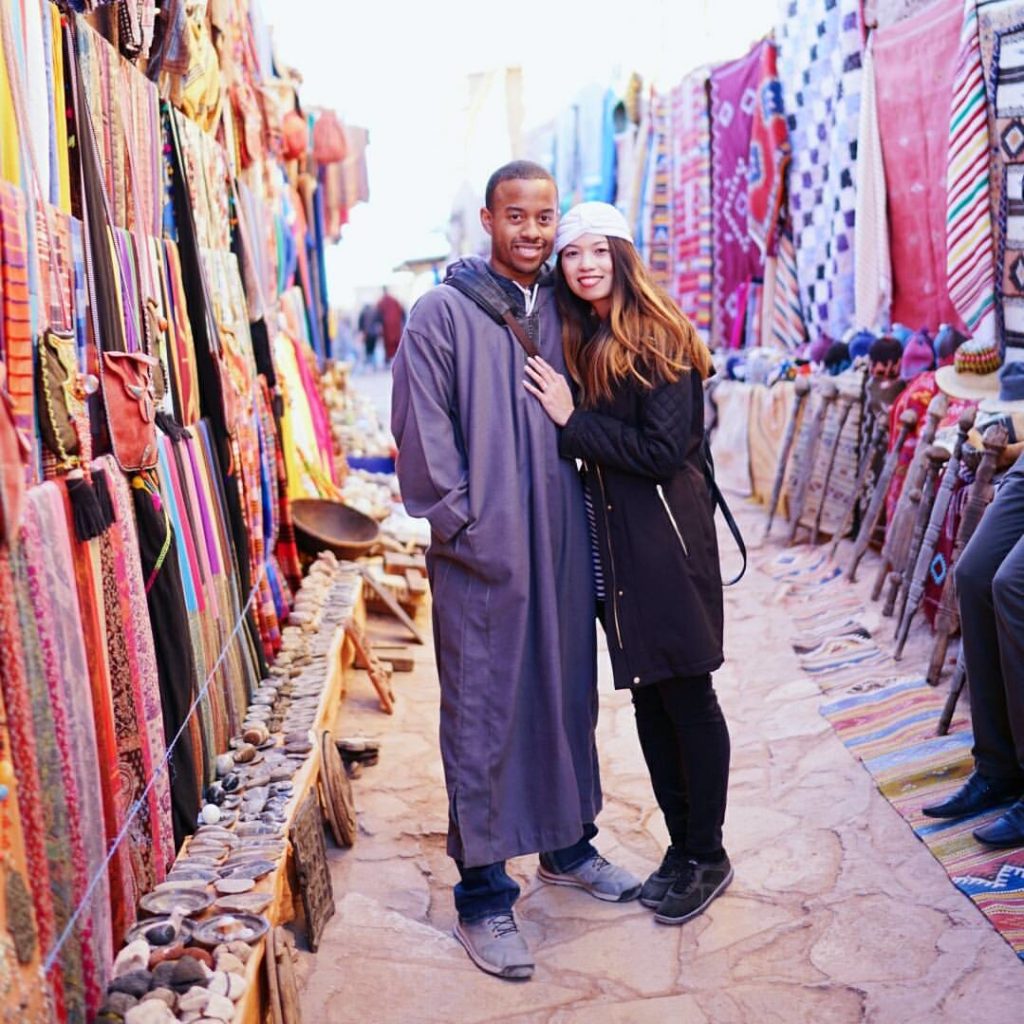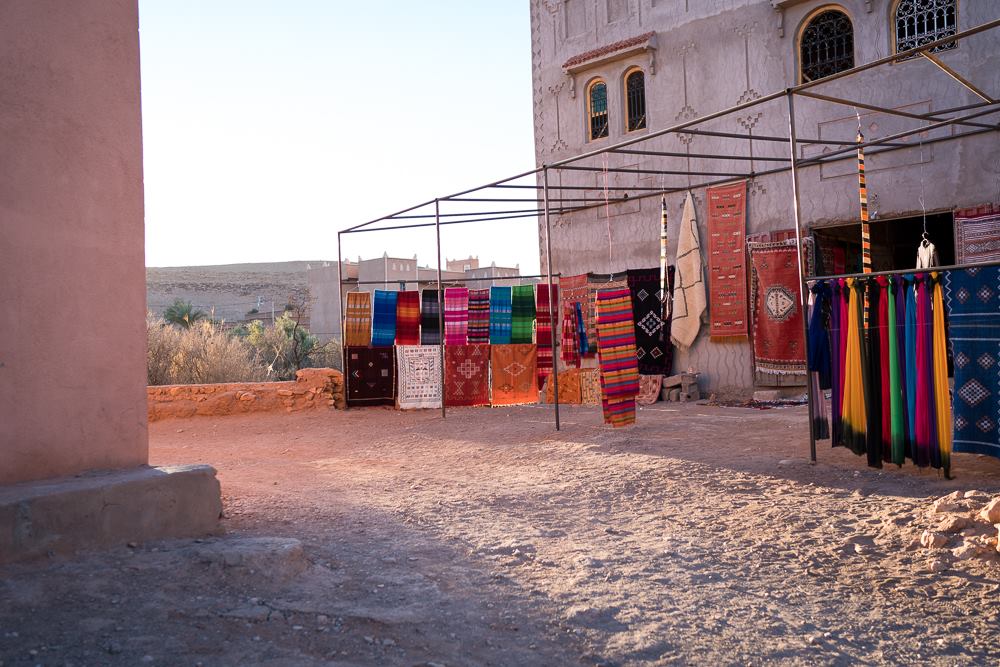 After we had our fill of sightseeing, our driver headed back to Marrakech to drop us off, but not before stopping for another tea break. Gotta love Moroccan tea! We were so tired when we got back to the riad, but thoroughly enjoyed this day trip. It was nice to get out of the Medina and explore more of Morocco.
-Gretch