After about 5 hours on the train, we arrived in Beijing late afternoon! Our last stop in our China trip before flying back home. This was the city we were sure we needed to use our face masks in, but we had clear skies the whole time we were visiting and the air felt fine to us (I'm sure it wasn't the greatest, but it didn't affect us in any way). Upon arrival, we took the subway to get to our hotels. We stayed at Park Plaza Beijing, which is conveniently located next to a Starbucks. 🙂
After settling in, we met up to explore and grab a bite to eat. We walked through the streets of Wangfujing, which was pretty hopping before making our way to a peking duck restaurant.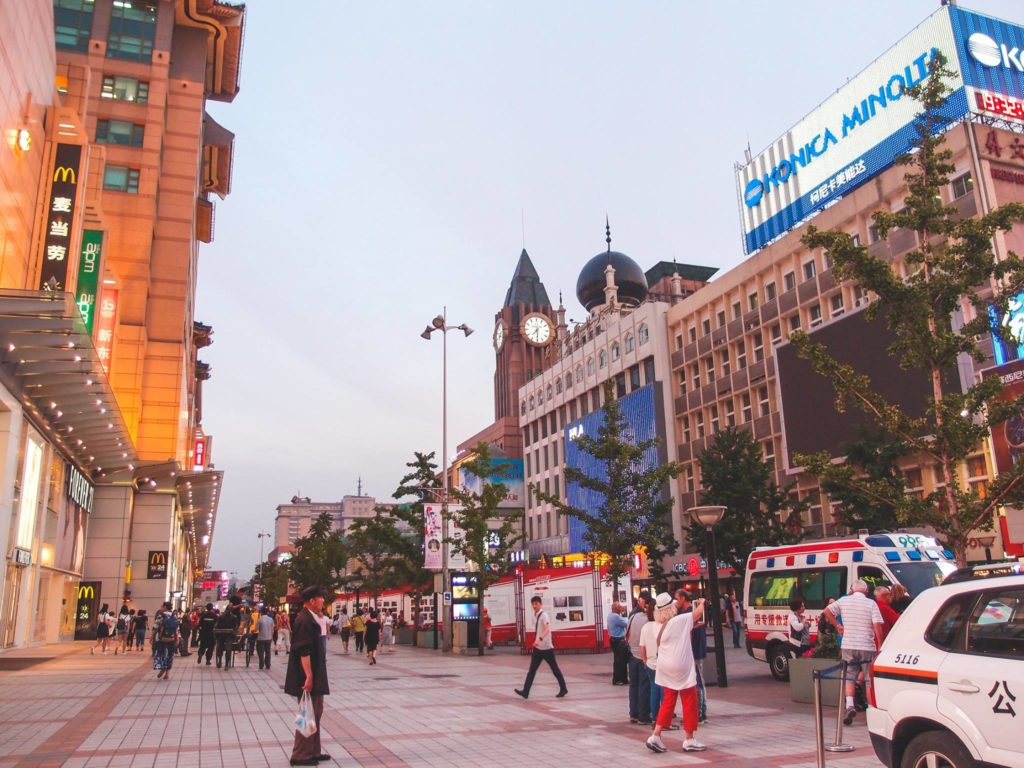 This was our first time having peking duck and it was AWESOME!! Life changing…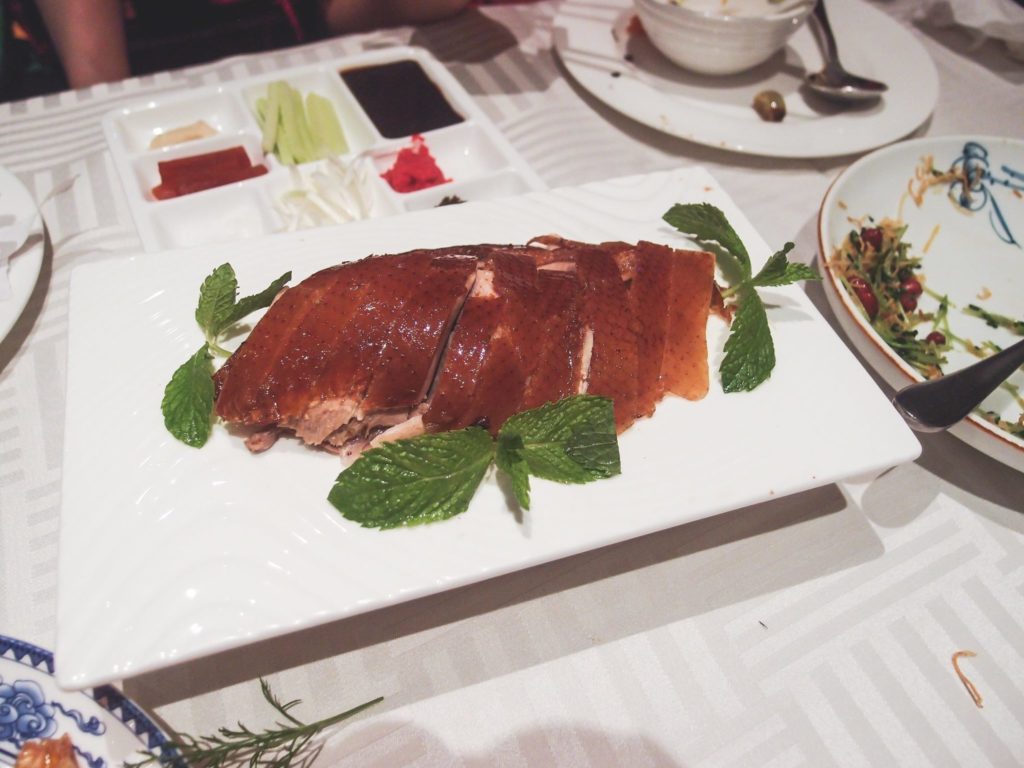 After dinner, our friends took us out for some Beijing Karaoke, which entailed a private room and lots of props! I love karaoke, so it was a perfect way to end our first night in the city.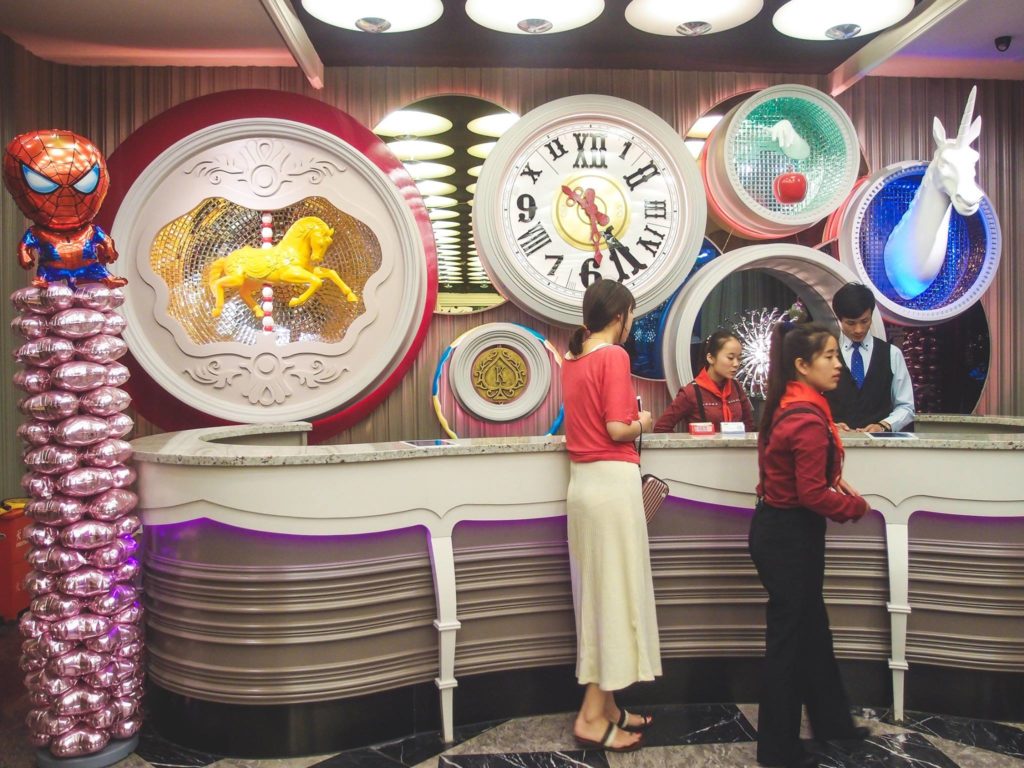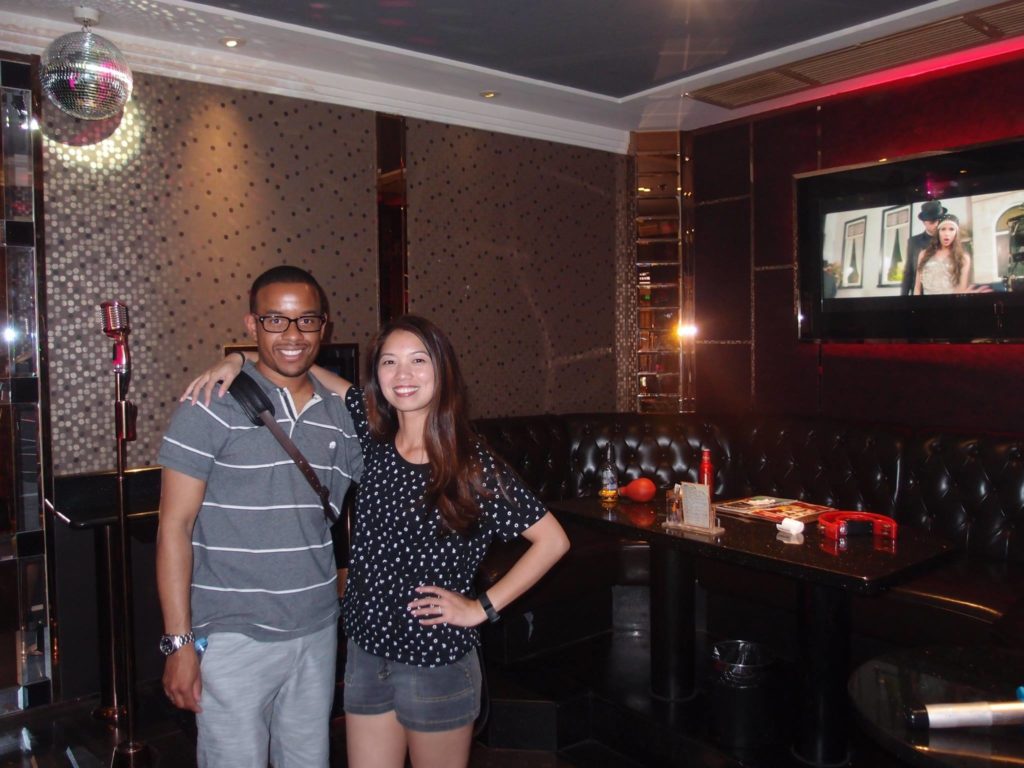 The next morning was the day we were looking forward to the most while in Beijing. Visiting one of the seven wonders of the world, the Great Wall of China! The day before, we all decided to go to Mutianyu vs Badaling. We didn't want to deal with the crowd at Badaling and were so happy we chose Mutianyu. It was not crowded at all and we were able to get some cool shots! And thanks to our friends, we were able to get there low cost as the locals do. We took the subway, a bus, and finally a taxi, which was probably about an 1-2 hr commute.
When we got there, we took a cable car ride that brought us to the top.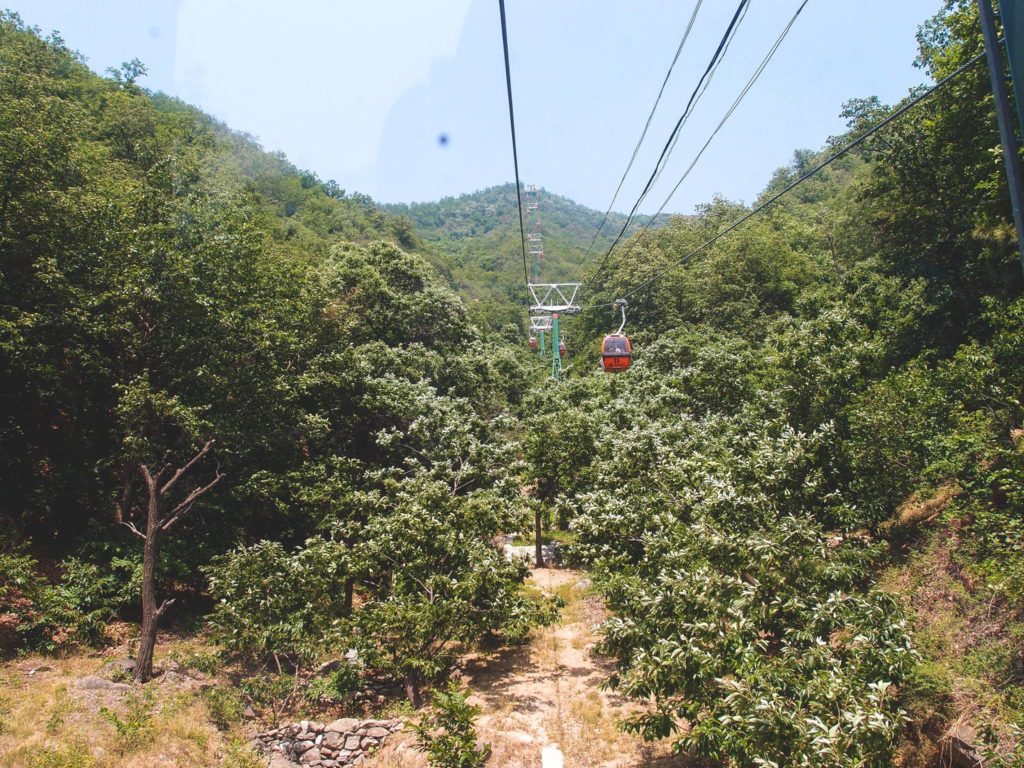 And it was spectacular!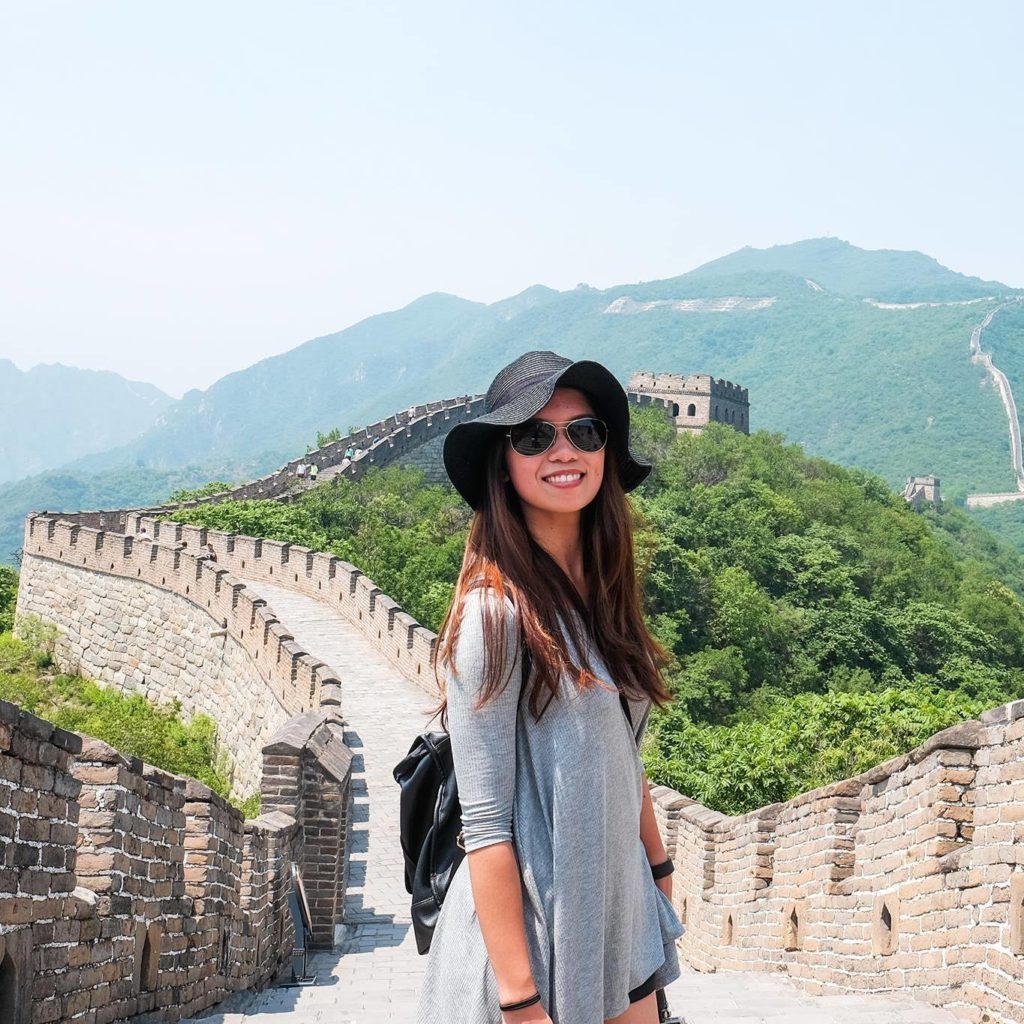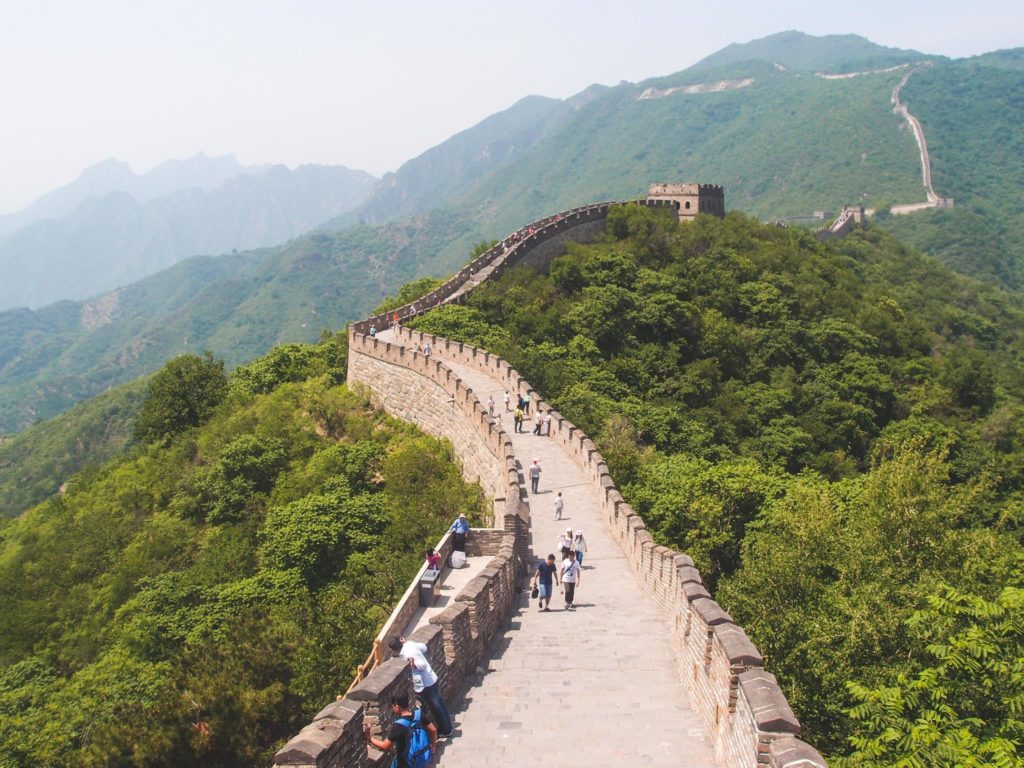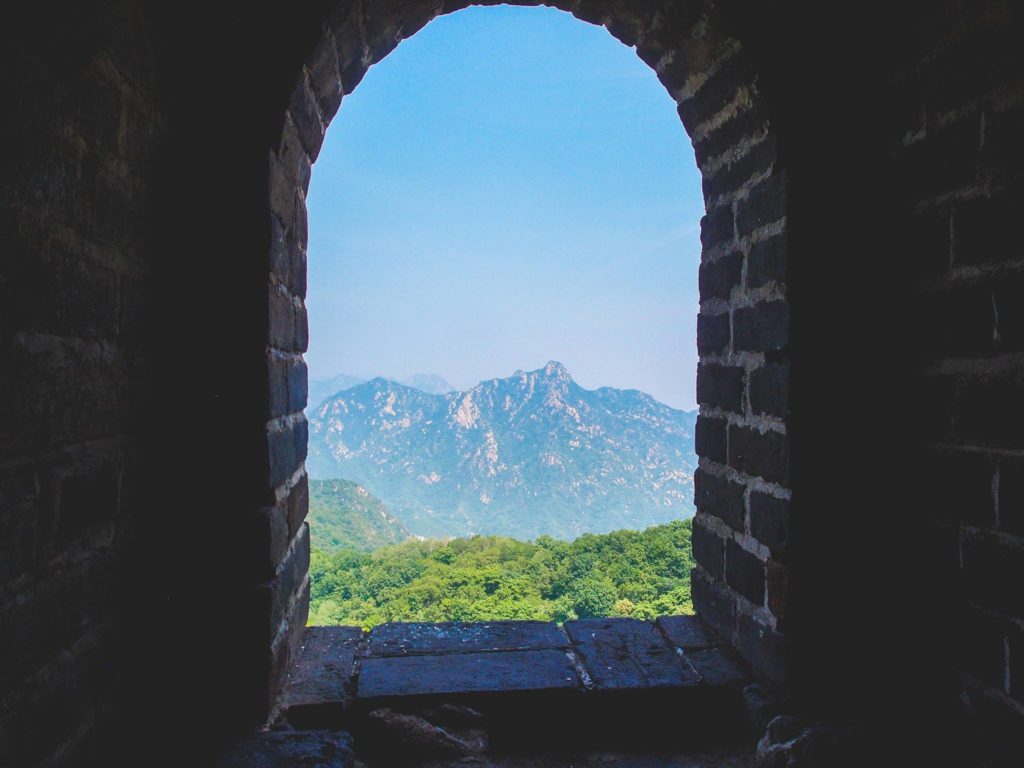 Group shot with our friends! 🙂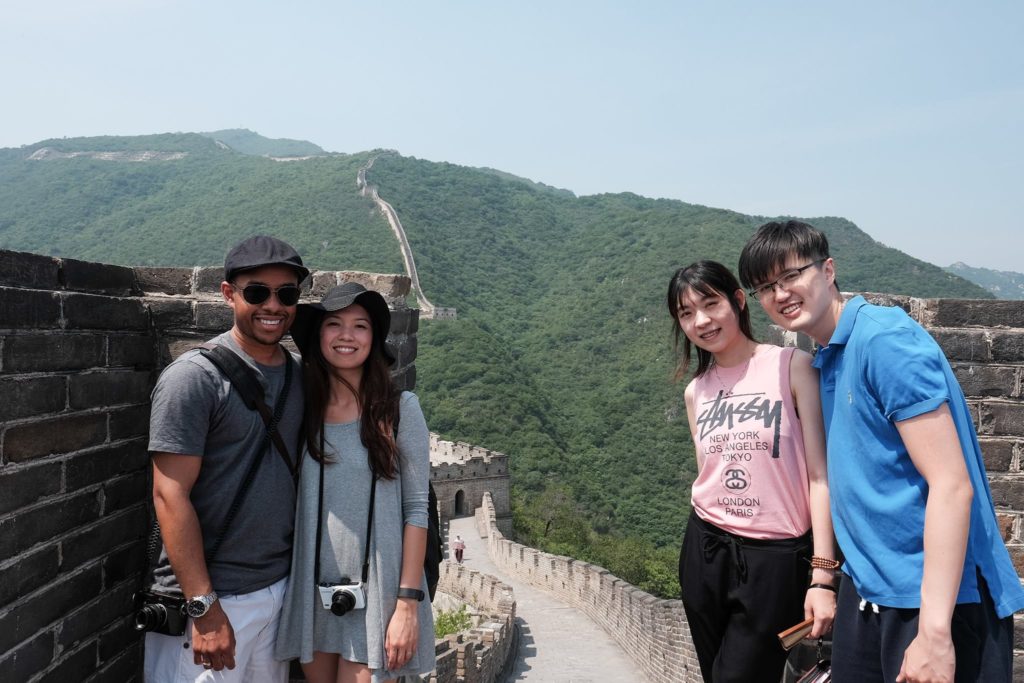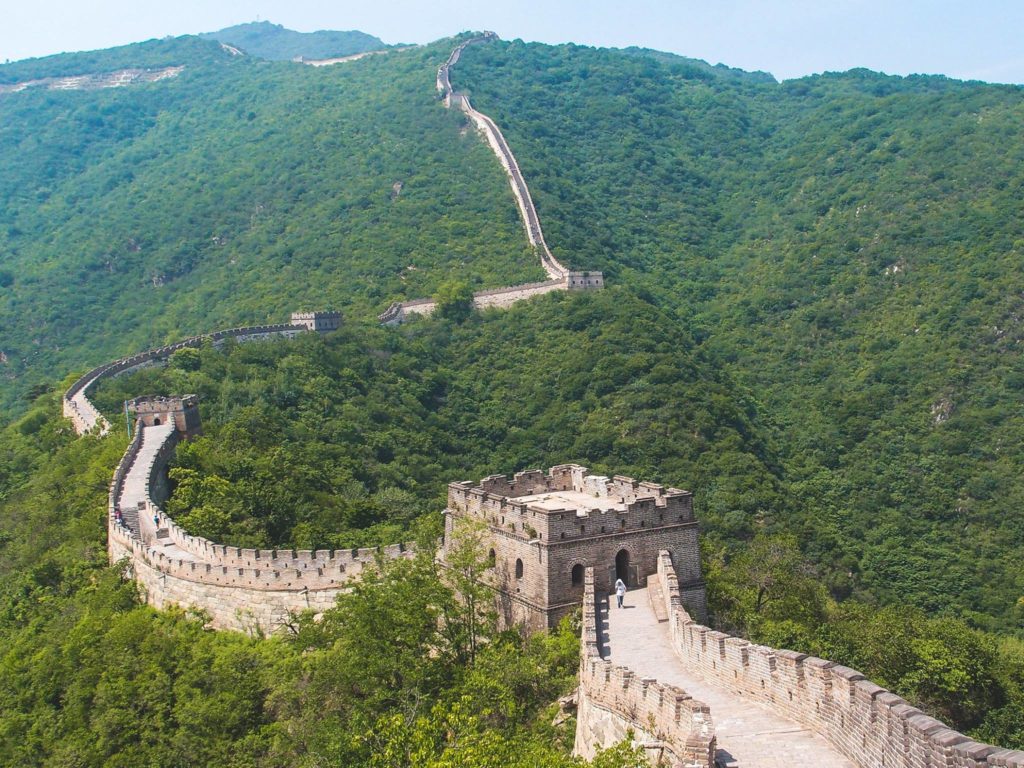 Bucket list – check!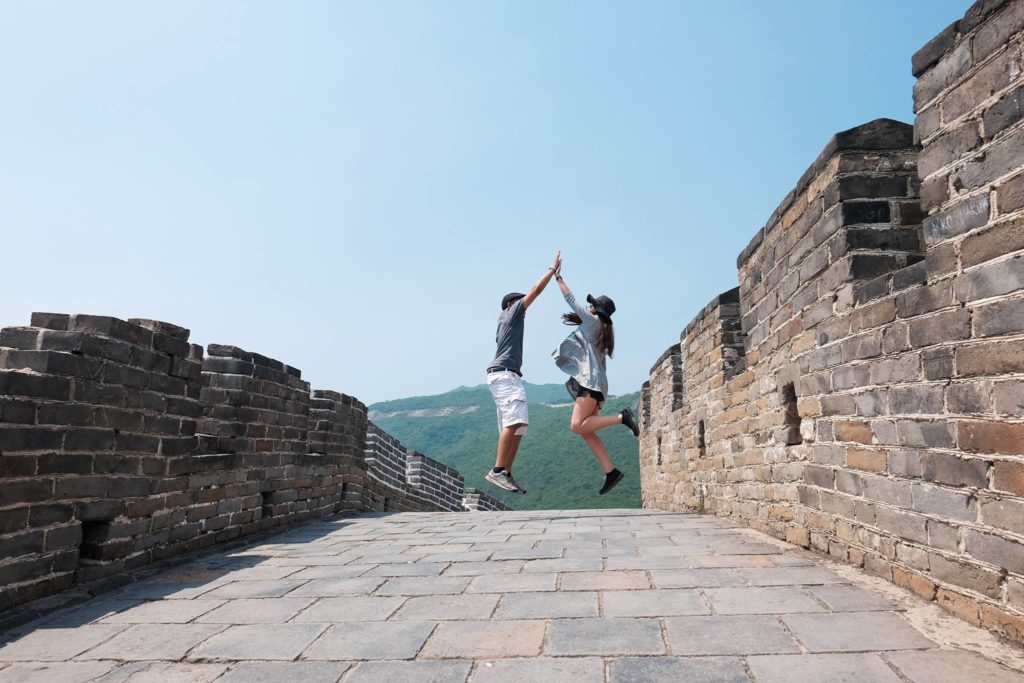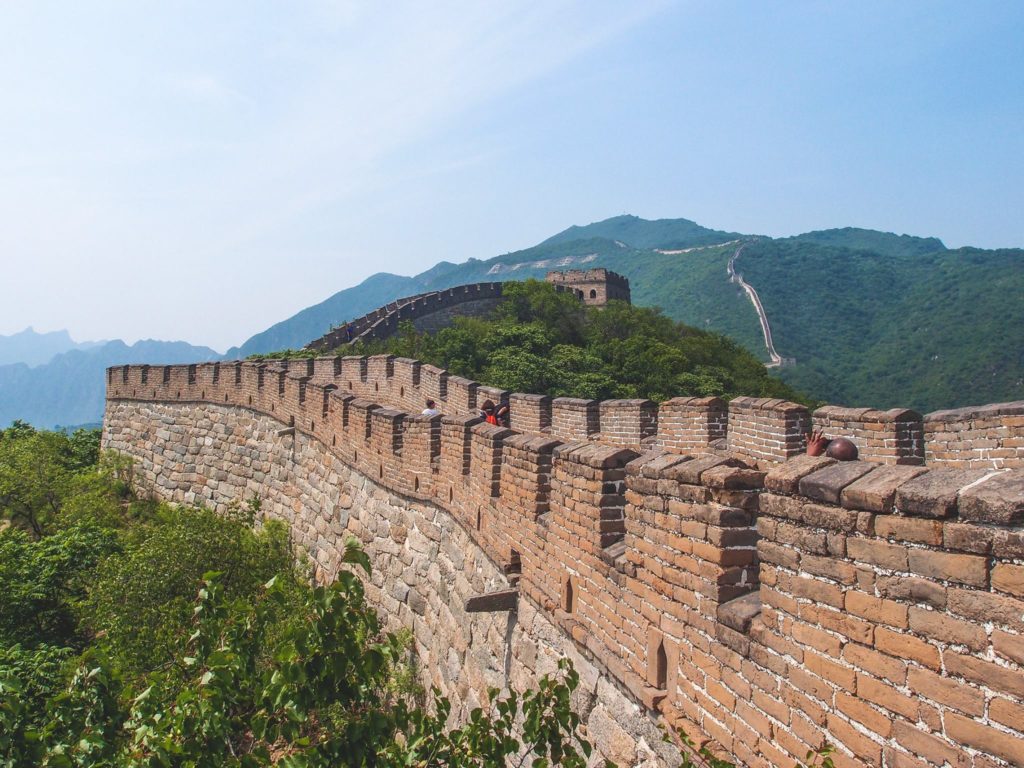 We ate at a Burger King for lunch and did a bit of souvenir shopping. After spending about 1-2 hrs there, we made the long journey back on a local city bus since we couldn't find an uber that would take us back to the city.
This is my "I'm so happy I saw the Great Wall" face.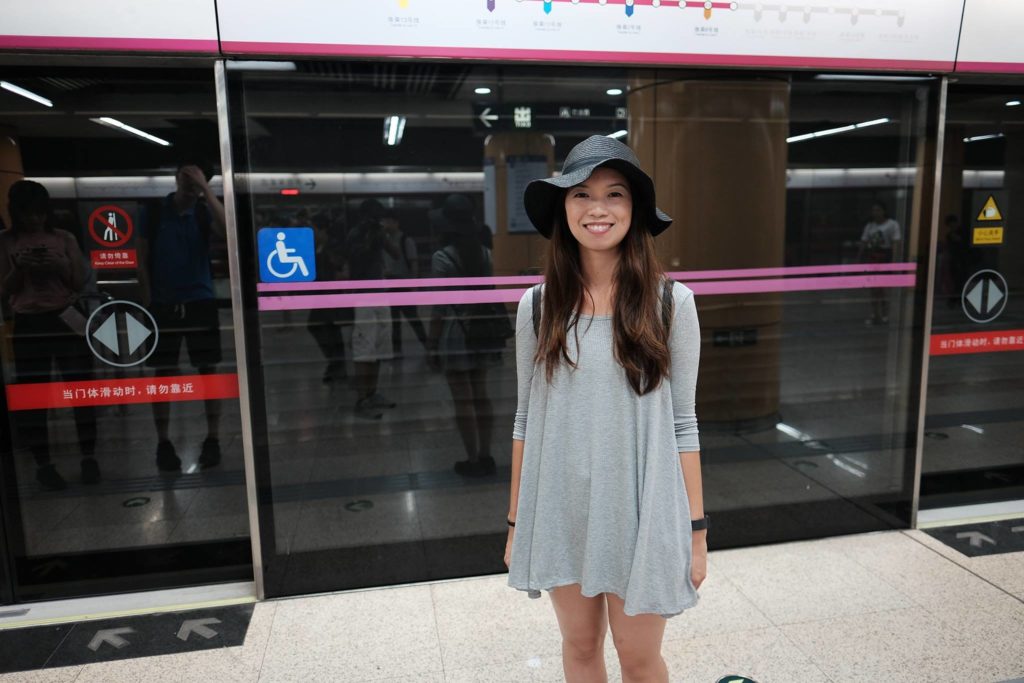 After relaxing for about 30 minutes in our hotels, we headed out for dinner.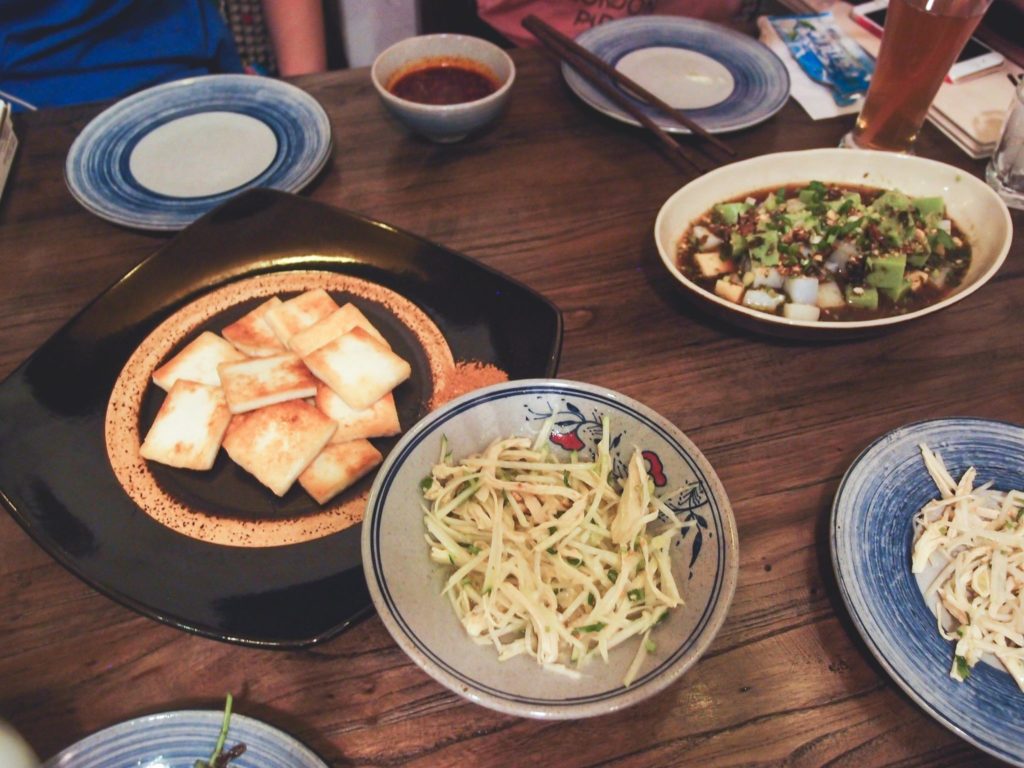 After dinner, our friends took us to Houhai to experience some Beijing nightlife.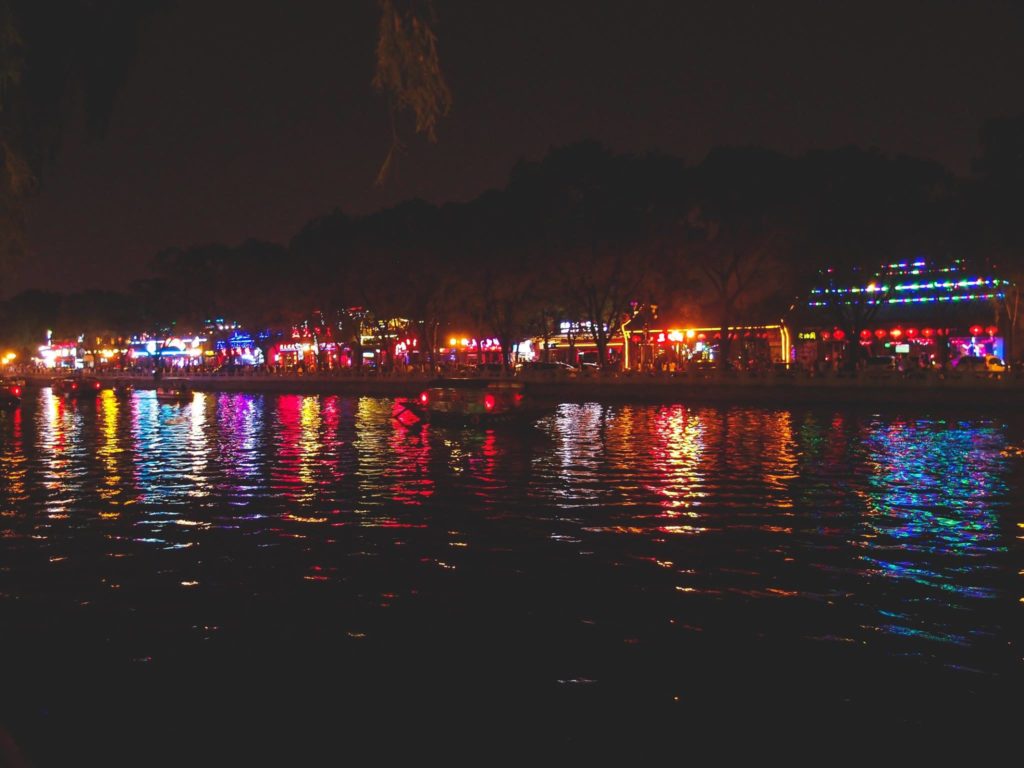 After walking by bar after bar filled with performers, we finally chose one. There were so many bars with different types of singers singing all sorts of genres so it was hard to decide. At this particular one, the host took us to a booth, we ordered our drinks, and relaxed. Some singers sang in Chinese and others sang in English. It was pretty awesome.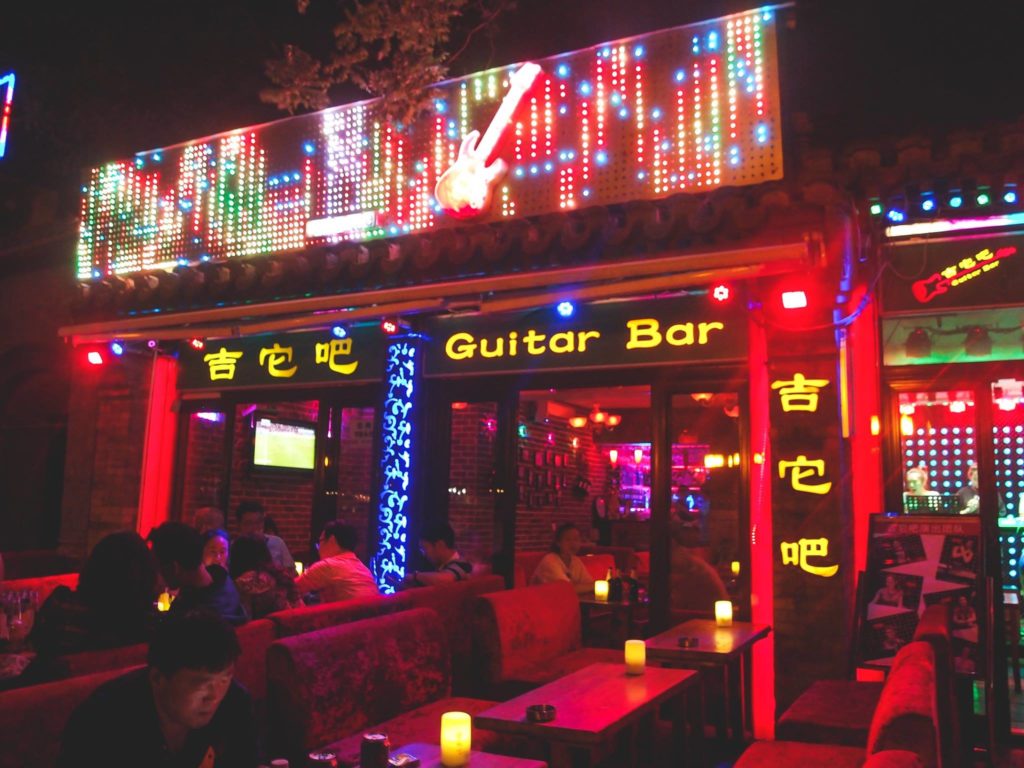 Afterwards, our friends grabbed a snack on the way out. My husband and I were full at this point and opted to not eat.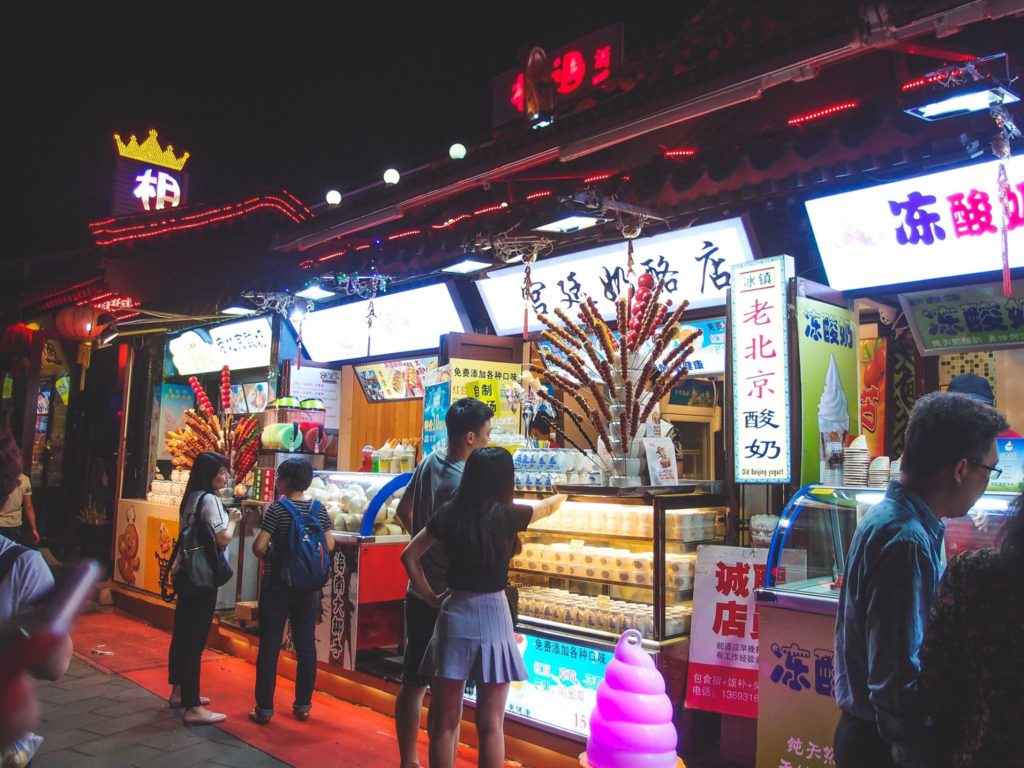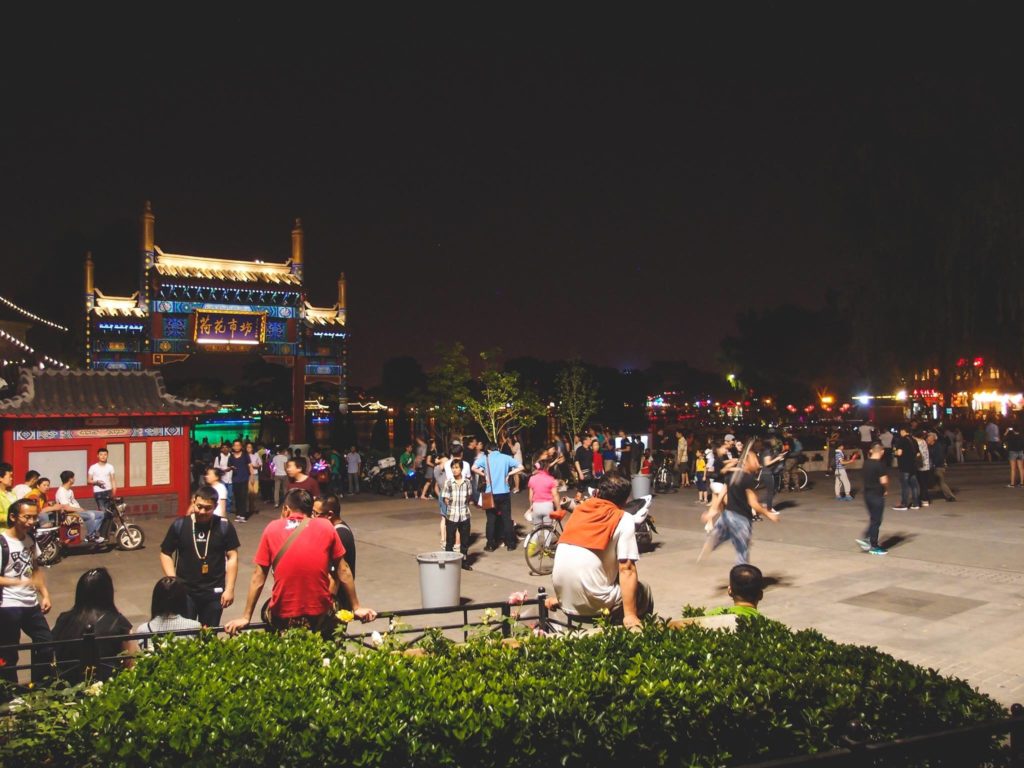 The next day was our last full day in Beijing and China and we wanted to make the most of it. Our first stop was the Temple of Heaven.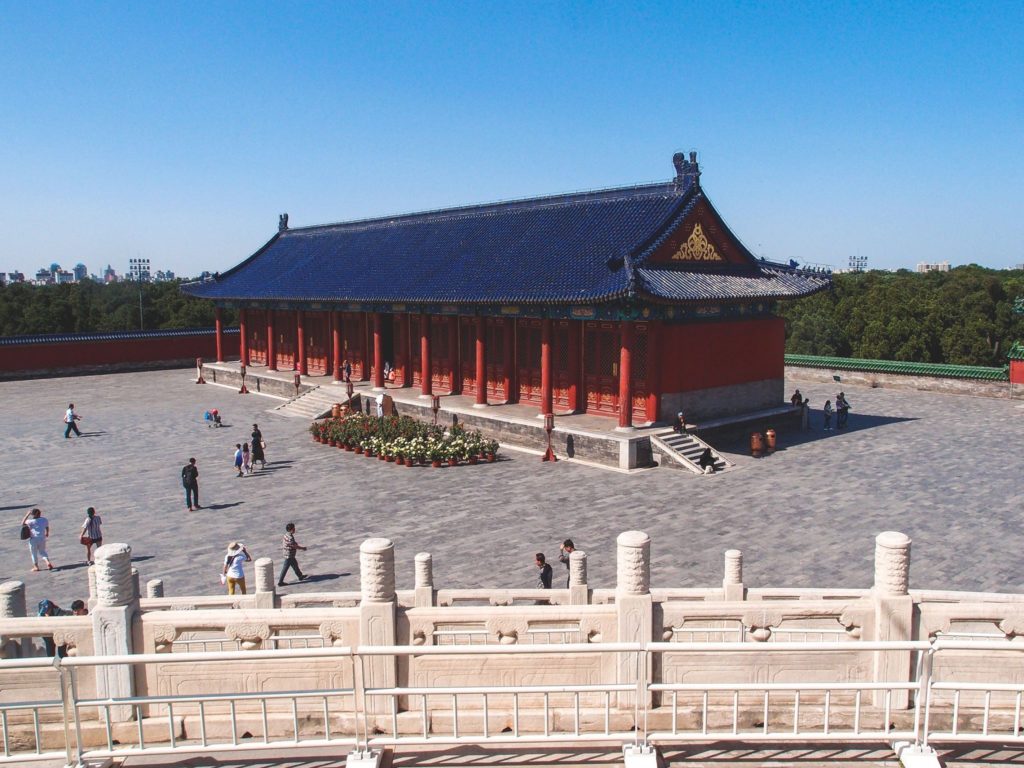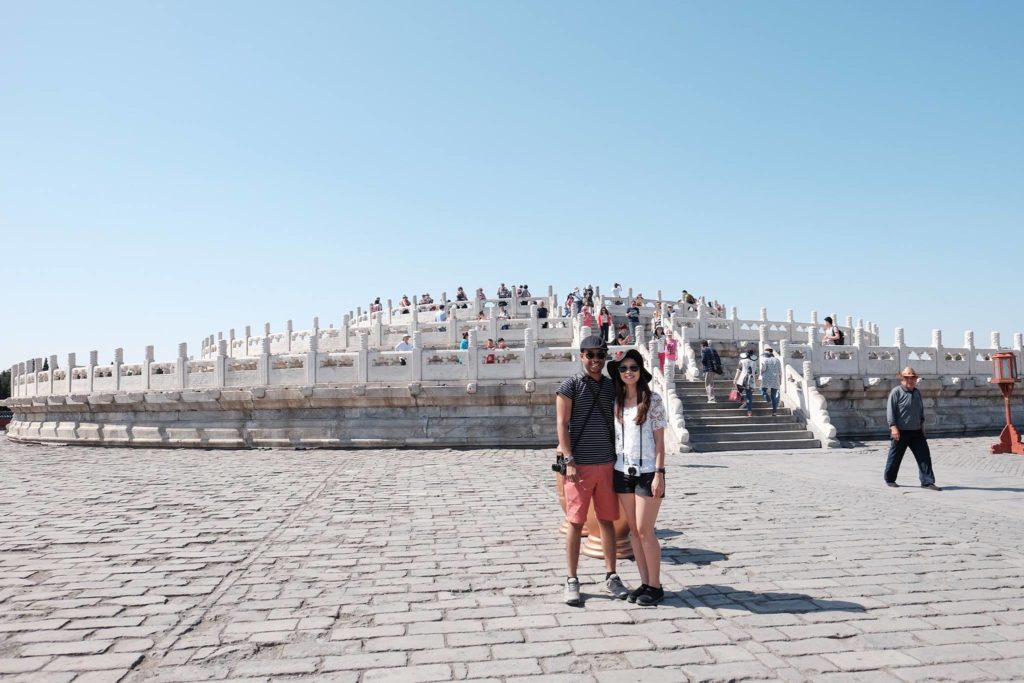 After exploring the grounds, we made our way to Tiananman Square before going inside the Forbidden City. The Forbidden City was huge!!! So much to see.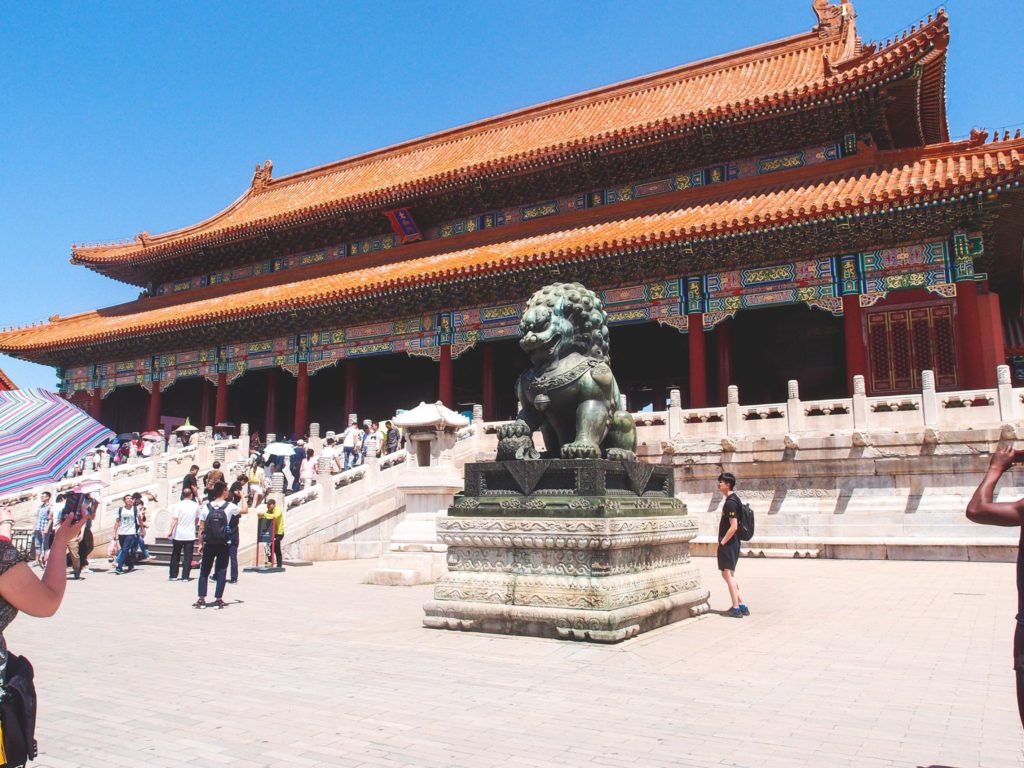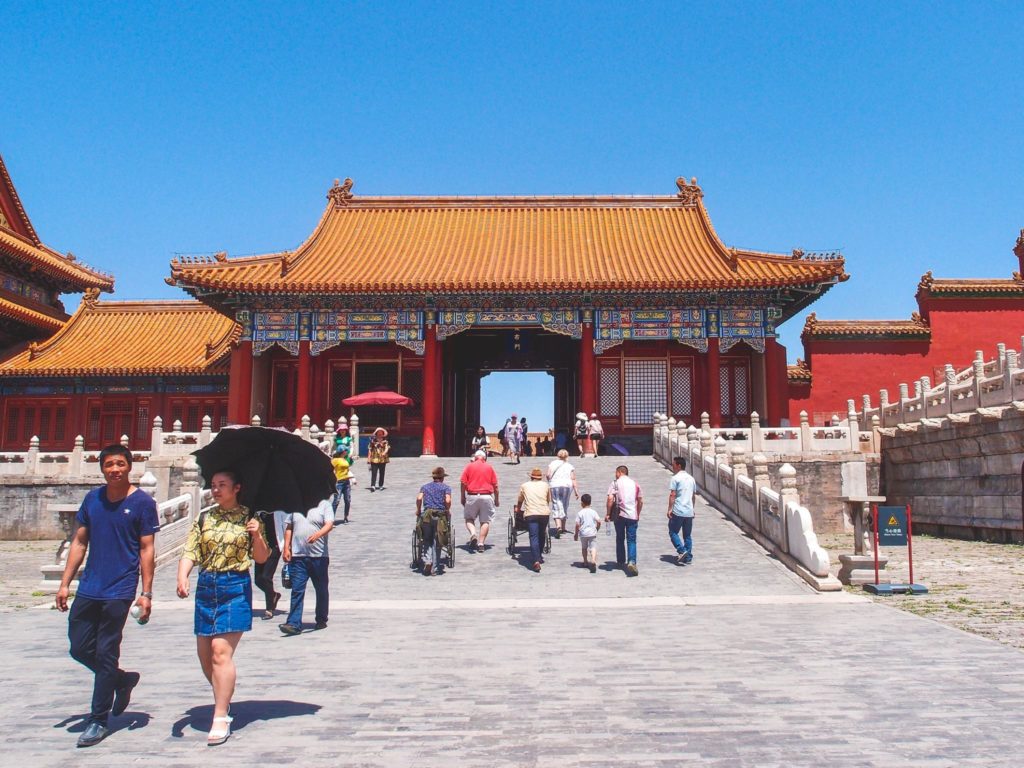 We ended our day at the Summer Palace where we rented a paddleboat and just relaxed on the water. It was a great way to end our trip.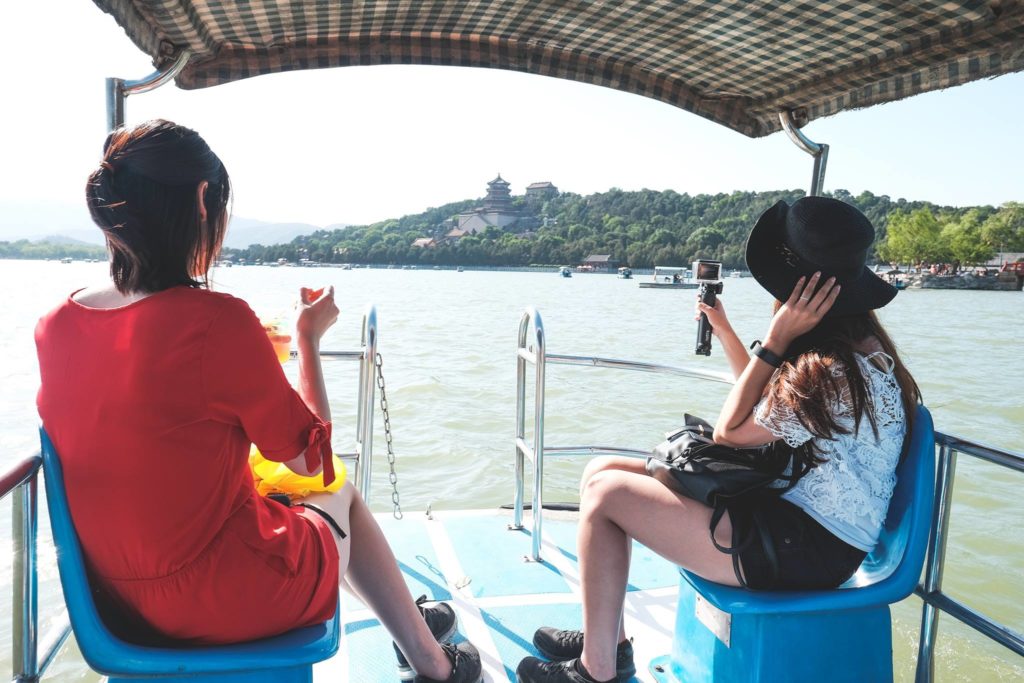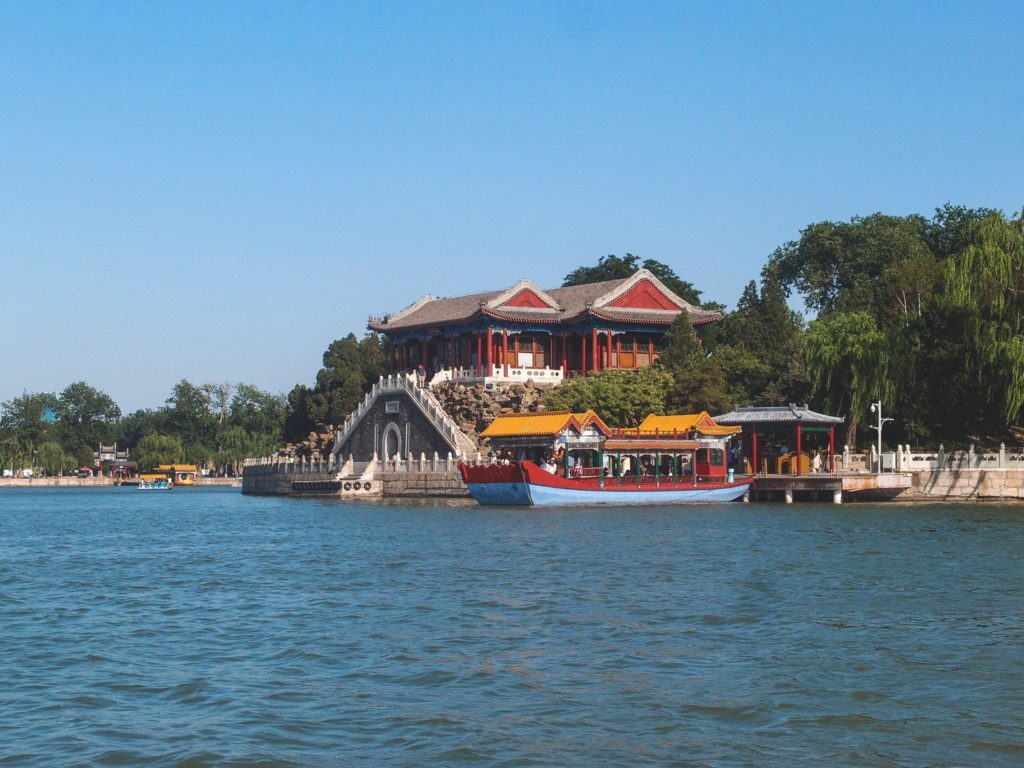 That night, we had peking duck again for dinner. The next morning, we took a 10 hour non-stop flight back home. After spending about a week with our friends, it was hard to say goodbye that day at the Beijing airport, but we couldn't thank them enough for their hospitality and being amazing tour guides. They took us to every place on our list without complaint. Our trip to China was unforgettable and we are so happy to have had the opportunity to explore that part of the world.
-Gretch