Time for Paris! We took the Eurostar to Paris, which was a little more than a 2 hour train ride. The ride was pretty smooth and flew by rather quickly. While planning for Paris, I was a bit intimidated with how we were going to navigate around, but surprisingly the metro was super easy to figure out. I didn't have as many "want to see" places to visit in Paris as I did for London and so we did a lot of random walking around the city. My husband and I got lost quite a few times even with a map, but it was nice knowing that all we needed to do was find a metro station and we would be able to find our way back.
Paris is a huge city! There were tons of tourists around and I felt like I was constantly squeezing through people, especially around the famous pieces inside the Louvre. It was also very tight inside the trains, which was something we didn't really have to deal with much in London. I ended up catching a head cold our last day in Paris. I'm guessing it's from being so close to so many people. This made the flight home uncomfortable, but it felt so good to finally make it home safely and with amazing memories to cherish!
"Find a beautiful place and get lost." – Unknown
Day 1
Eiffel Tower – We pre-purchased Skip The Line tickets through Viator. Purchasing these tickets was so worth it because the lines to get up looked insane. Although it was a guided tour, we were at the top of the tower in less than 30 minutes. The view from up there is absolutely amazing!!! The elevator ride to the top was slightly freaky as it moved super slow and you just hear it creaking. I always dreamt of seeing the Eiffel Tower as a kid and I am so happy I was able to experience this. It's pretty amazing to see in person.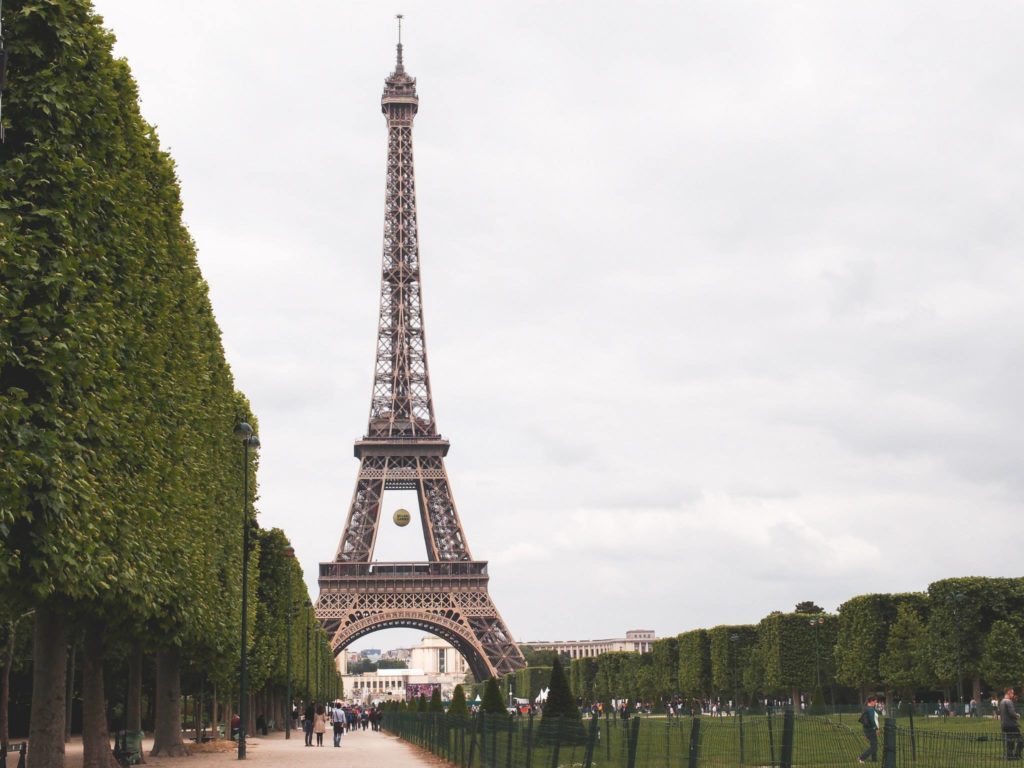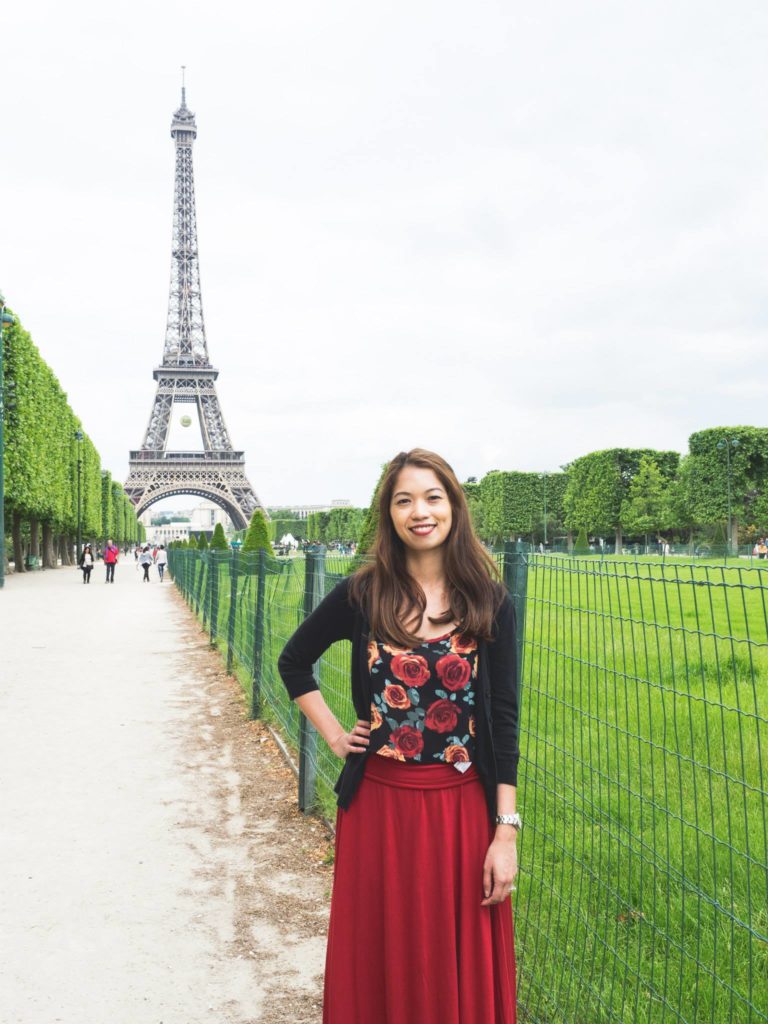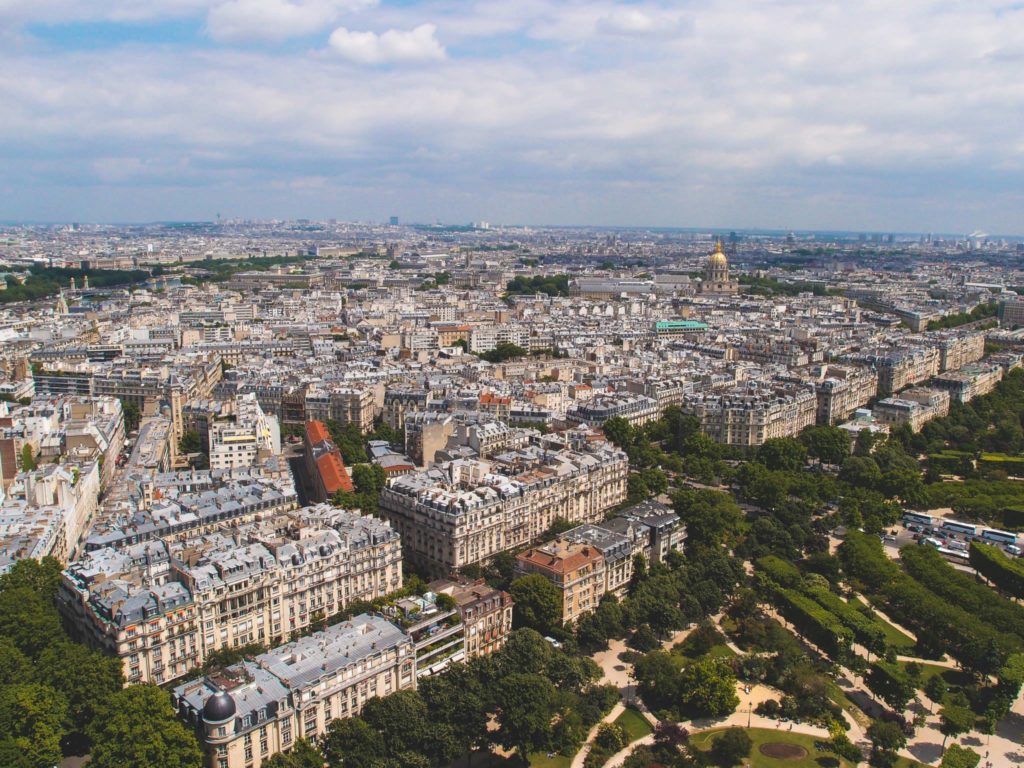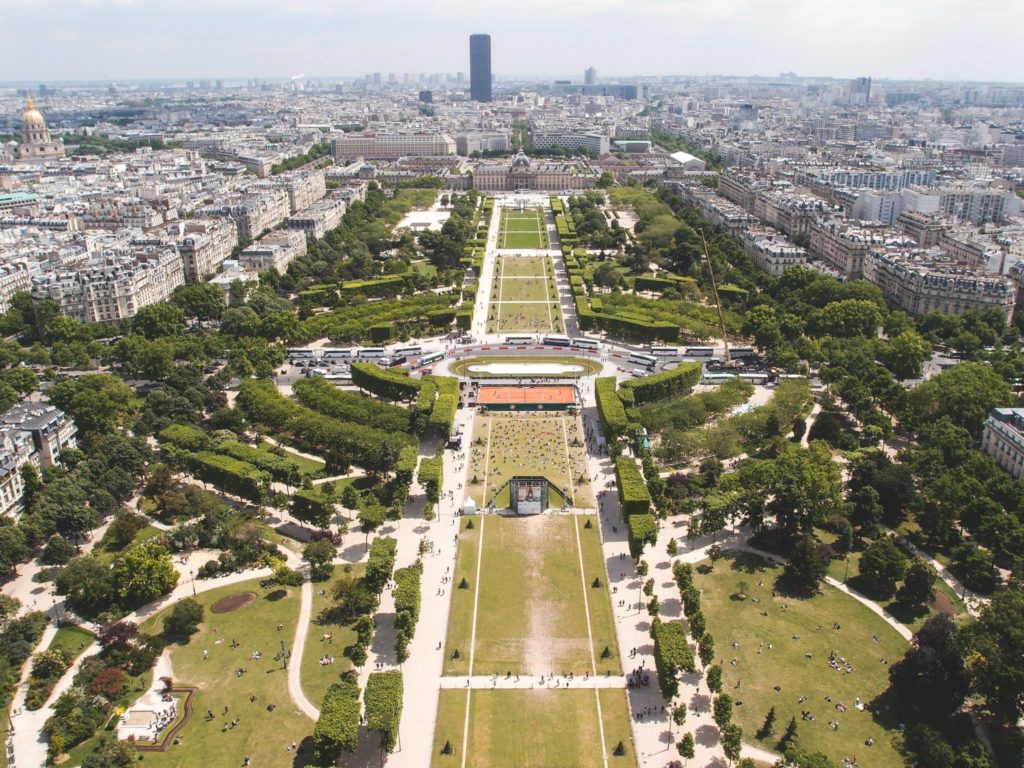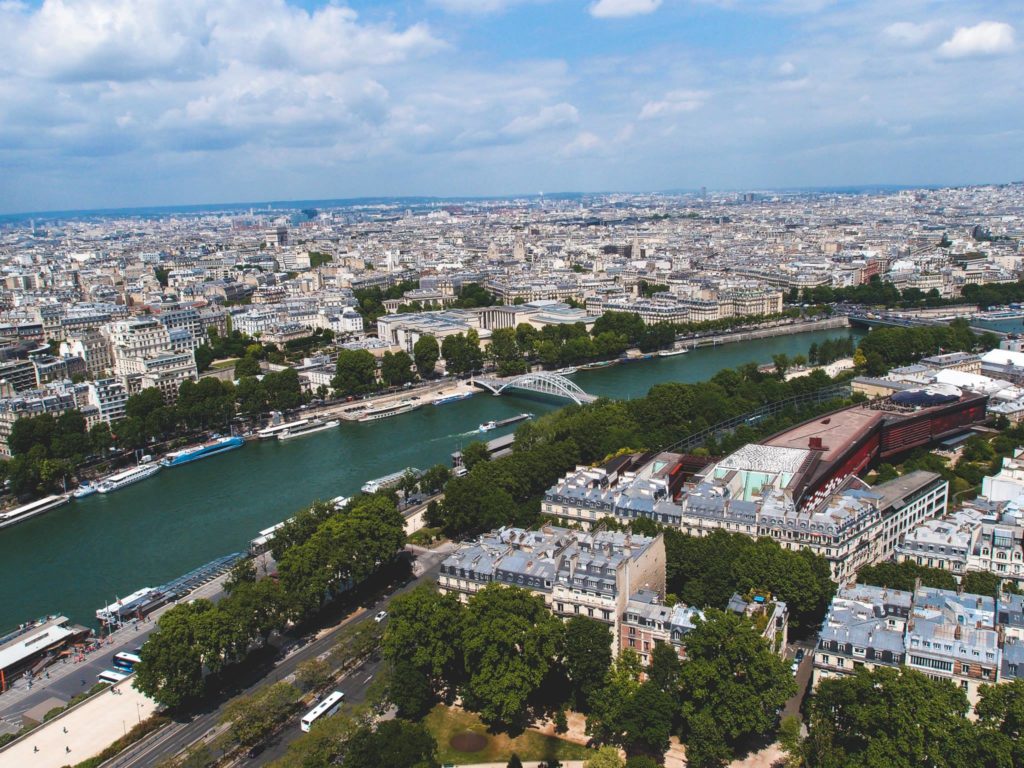 Trocadero – We walked here to view the Eiffel Tower from a different perspective. It's just across the street, so it's an easy walk after stopping at the Eiffel Tower. We were lucky enough to find a stranger who was willing to take a photo of us with the Eiffel Tower in the background.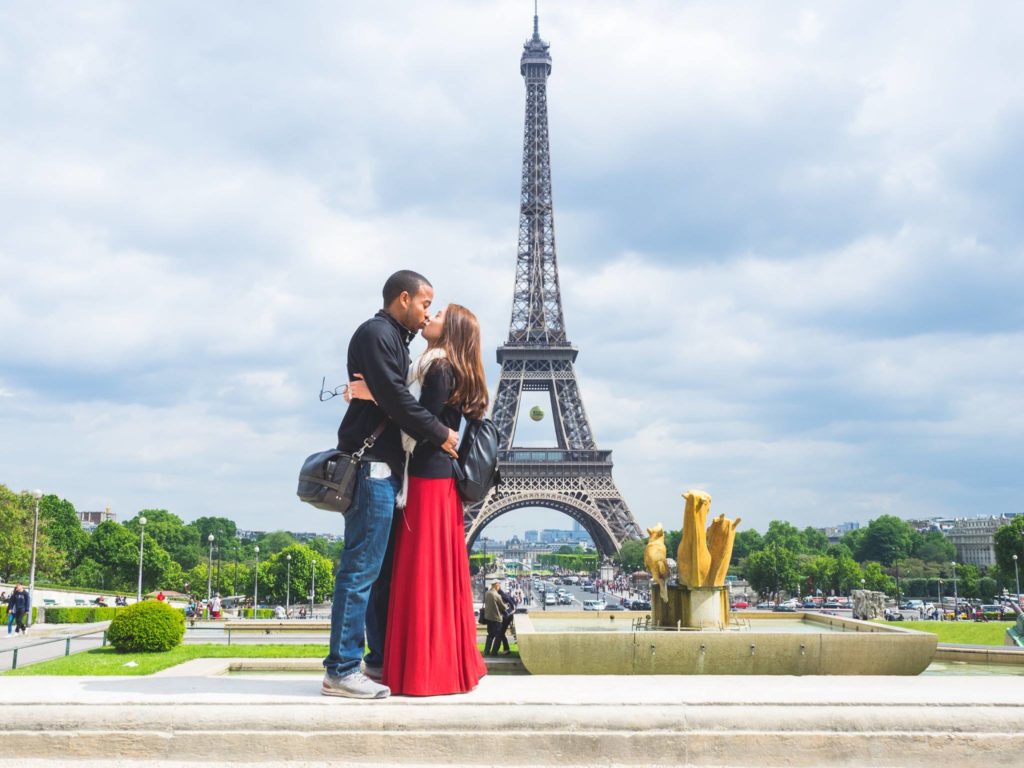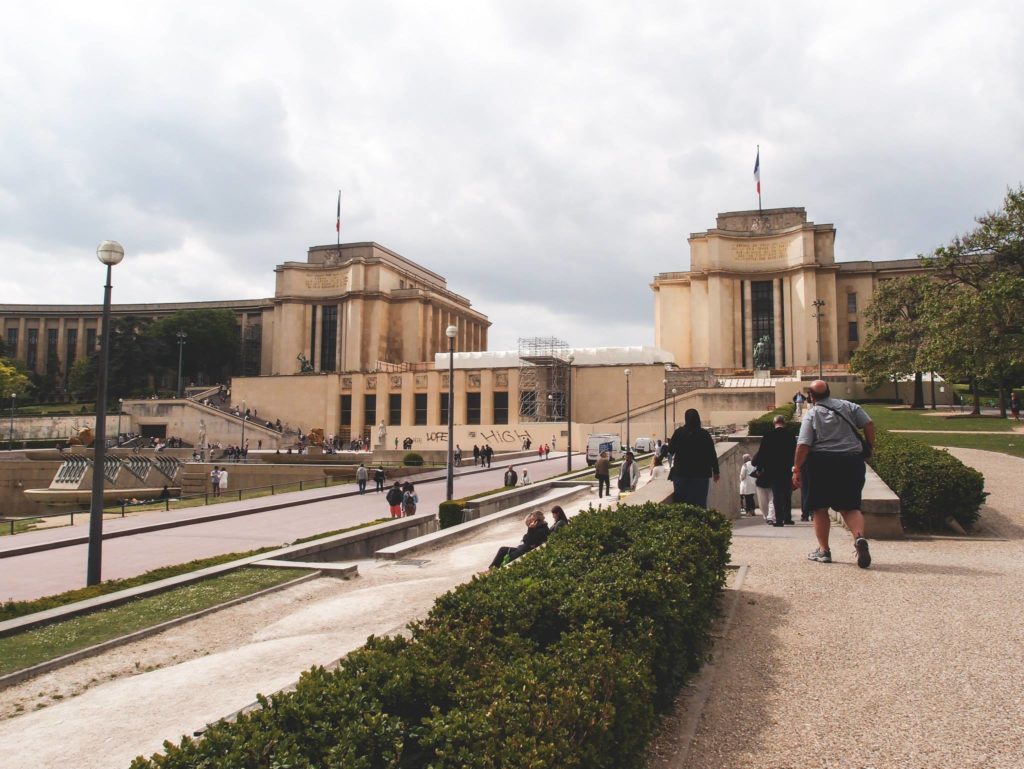 Arc de Triomphe – This site is located in a very busy area filled with traffic. We did not go up, but I hear you can get nice views of the city from up there.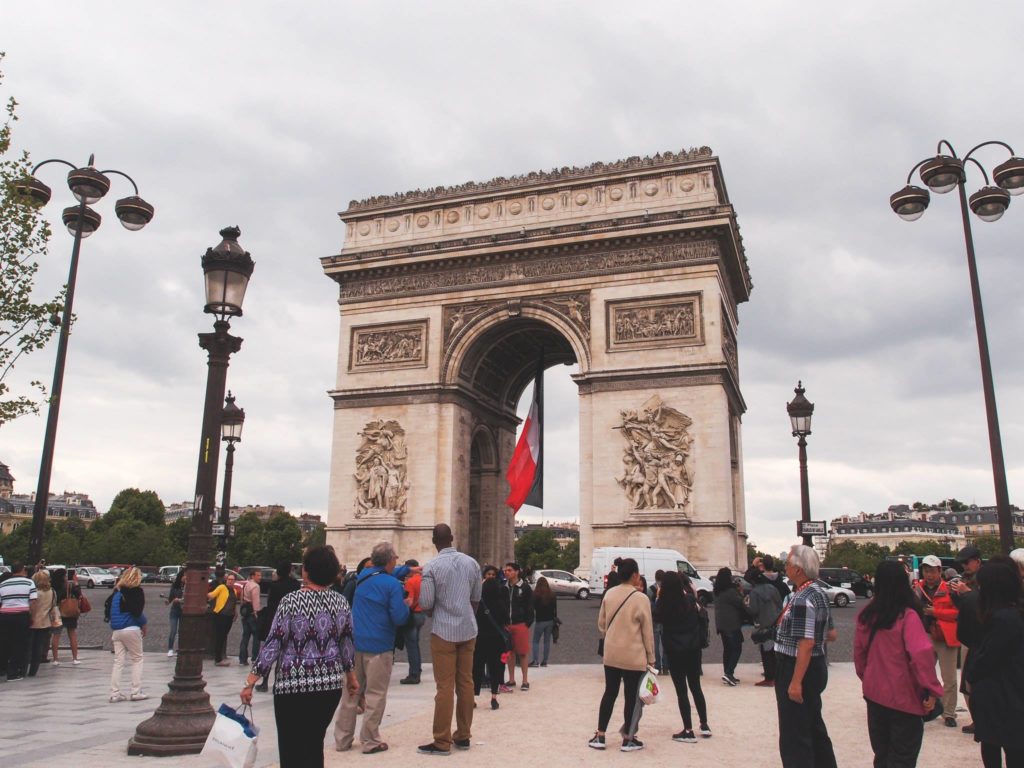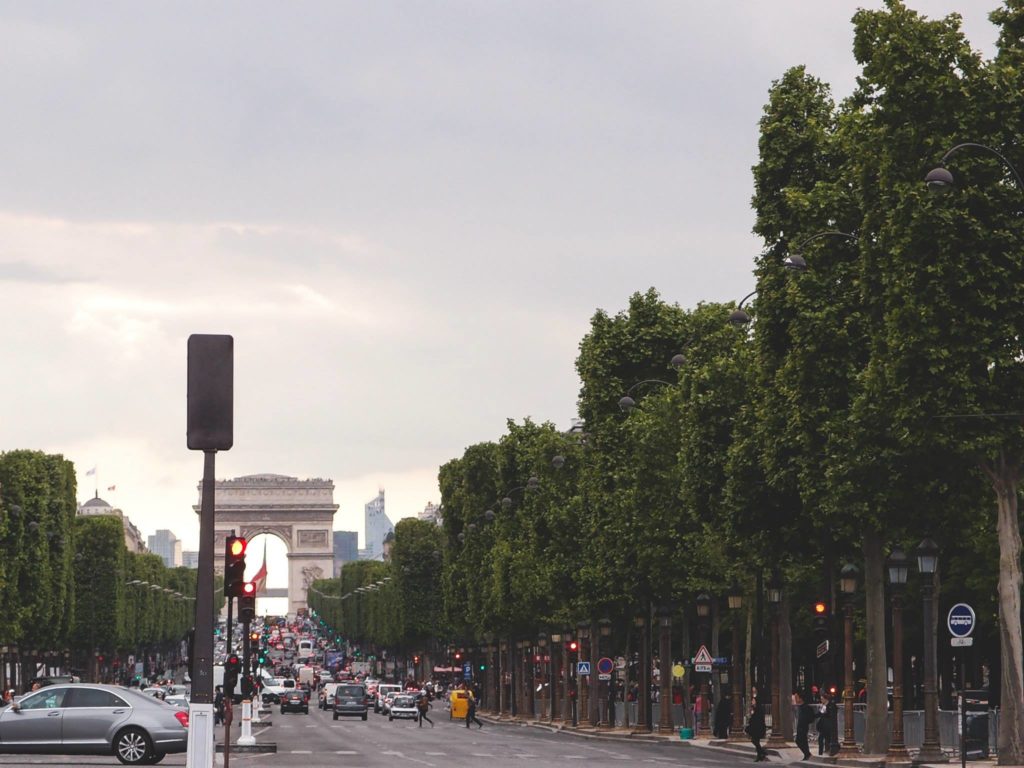 Champs-Elysees – This famous strip is filled with so many shops and restaurants. It is also filled with tourists. We bought more macarons from Laduree here and also had a nice Italian dinner! I'm sure we spent way more on dinner than we needed to because of the location, but it was nice to eat outside on the street and people watch.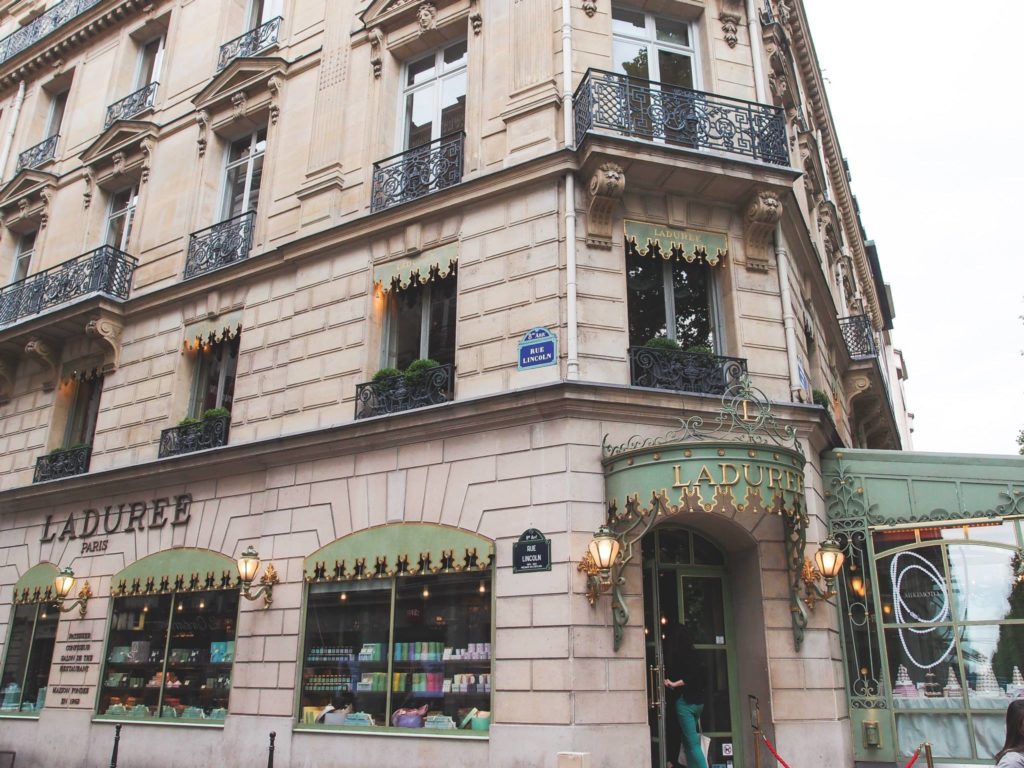 Grand Palais – We walked by here. We had no idea what it was, but looked it up later that night. It was very pretty!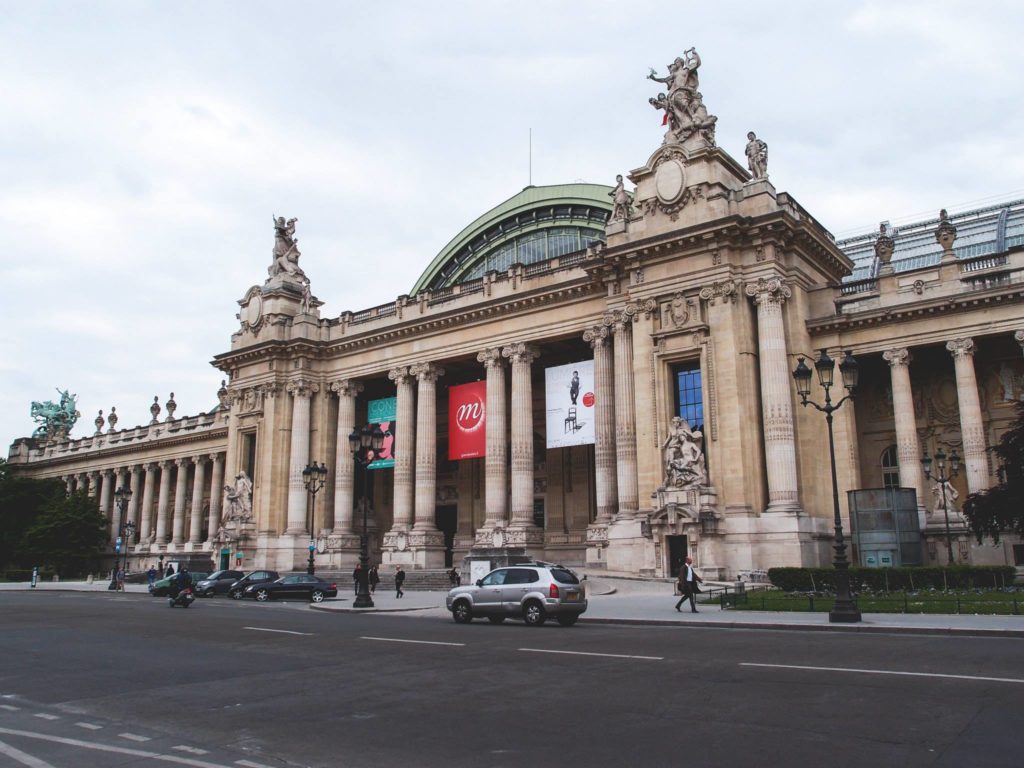 Petit Palais – This was across the street from the Grand Palais. I love the doors!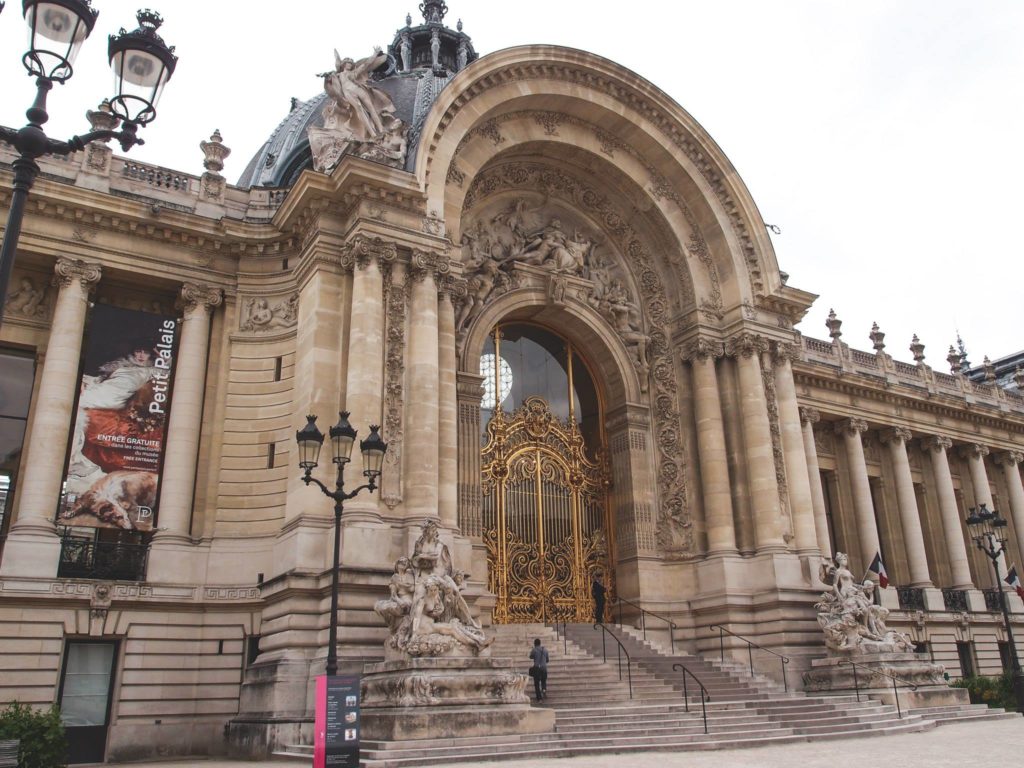 Invalides Cathedral – We decided to walk towards this on our way to see the Paris Opera House. Our Eiffel Tower tour guide pointed this cathedral out when we were at the top, so we wanted to see it up close. We walked across the Pont Alexandre III bridge to get here.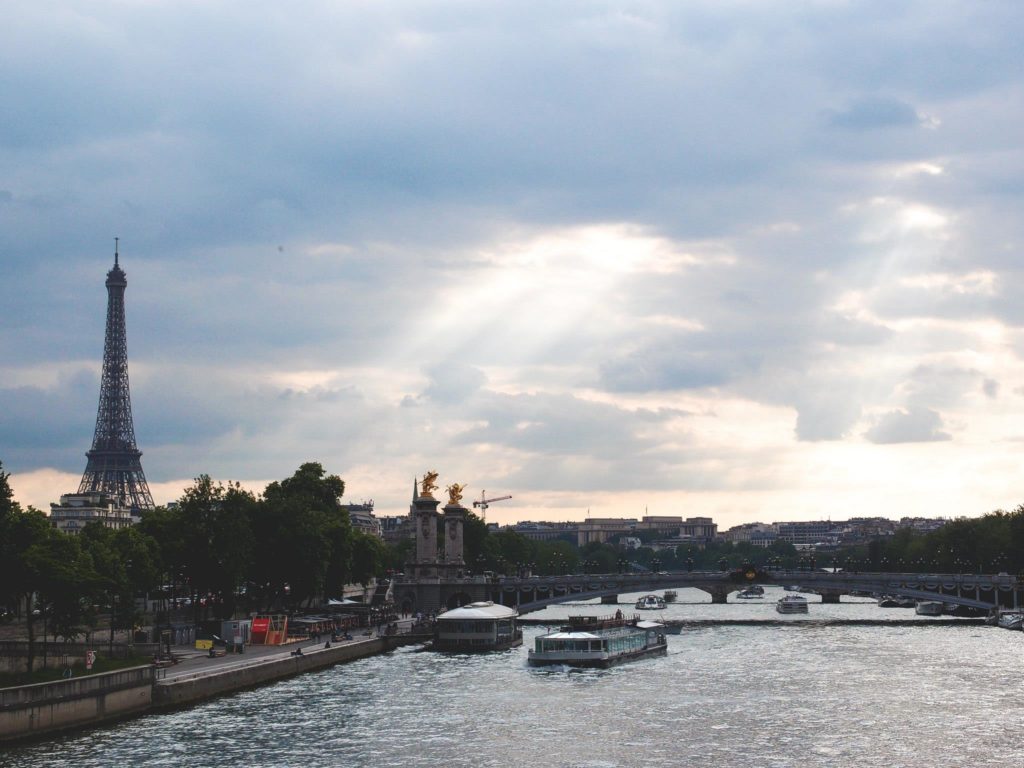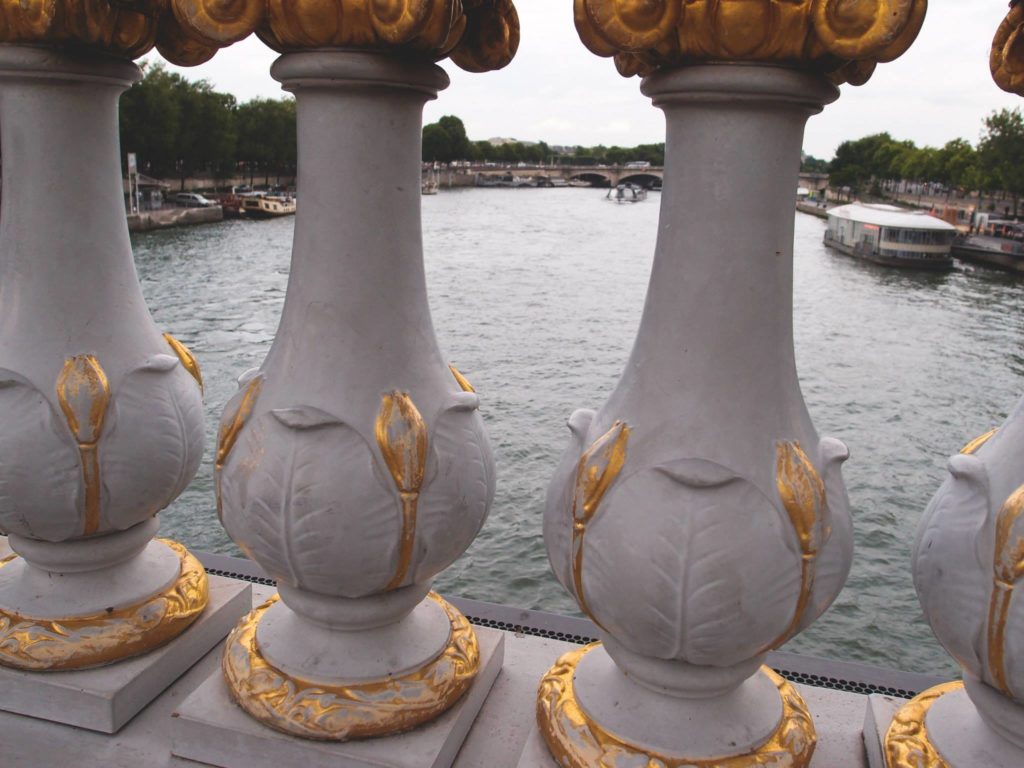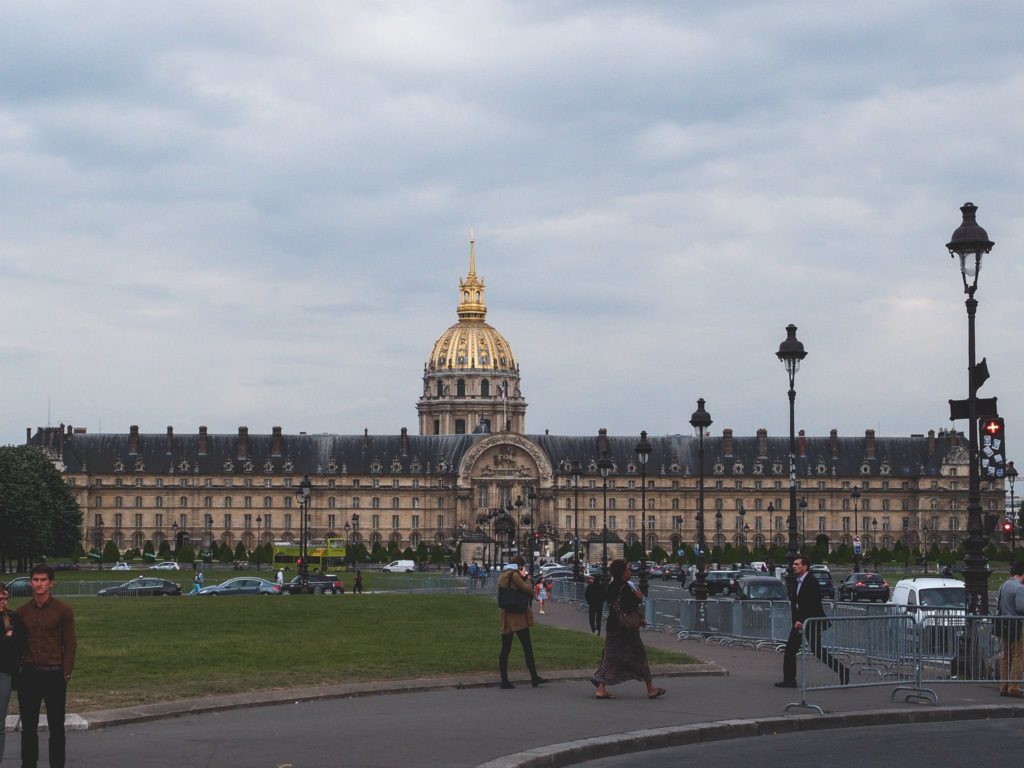 Place De La Concorde – This was another stop during our walk. We were intrigued by the tall pointy tower.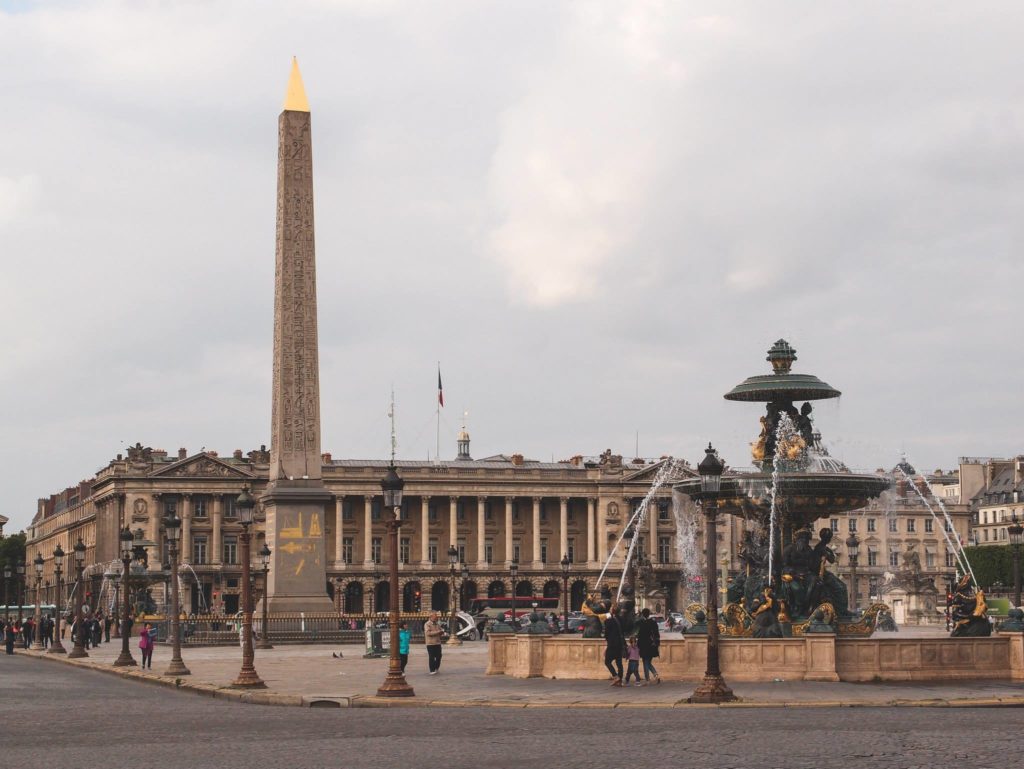 Paris Opera House – This was our last sightseeing stop for the night. We wanted to see the building. I couldn't believe how much we walked that day when we finally got back to our hotel.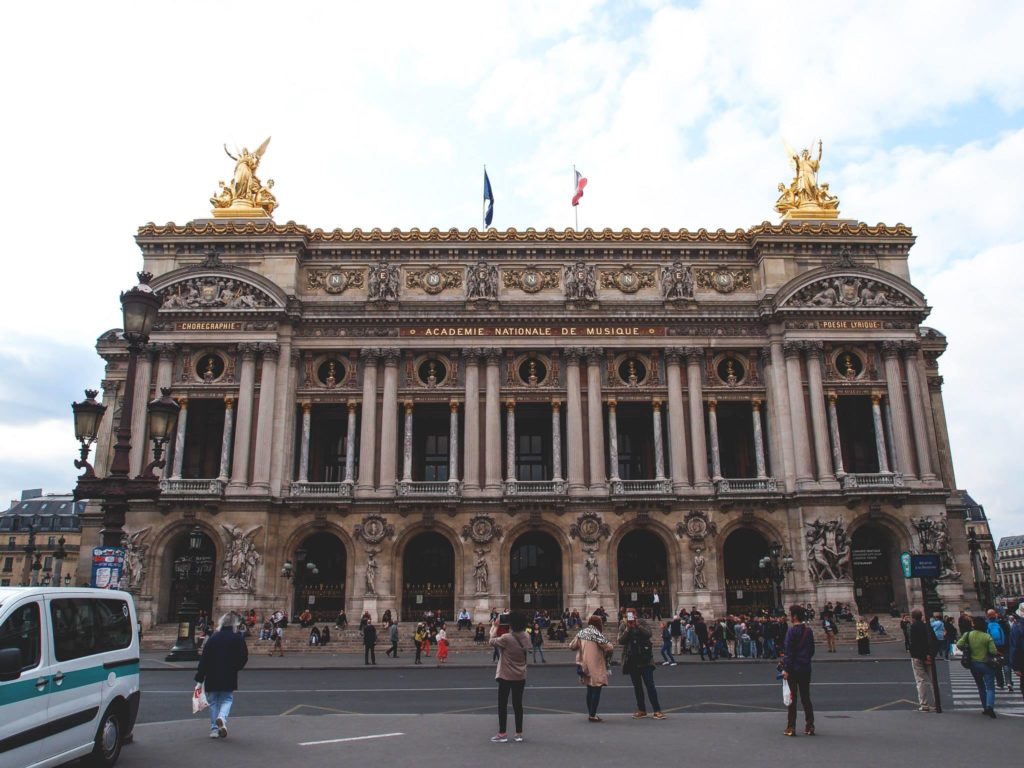 Day 2
Ile De La Cite Tour and Norte Dame Cathedral – We pre-purchased this tour through Viator. Again, I'm so glad we bought this ahead of time because the line to the bell tower was super long. I really enjoyed the Gothic architecture of the cathedral. We climbed about 200 steps to get to the top of the tower. Totally worth it! Spectacular view! Also, walking around this part of the city and learning about the different buildings was super neat. We also got to see the narrowest street in Paris!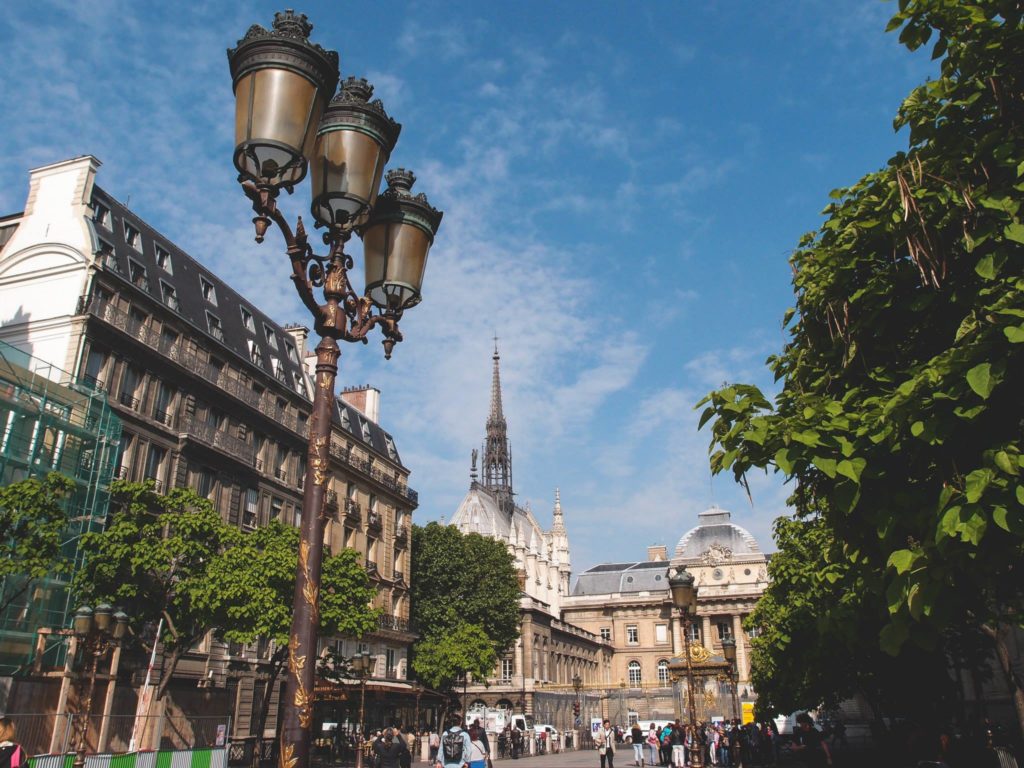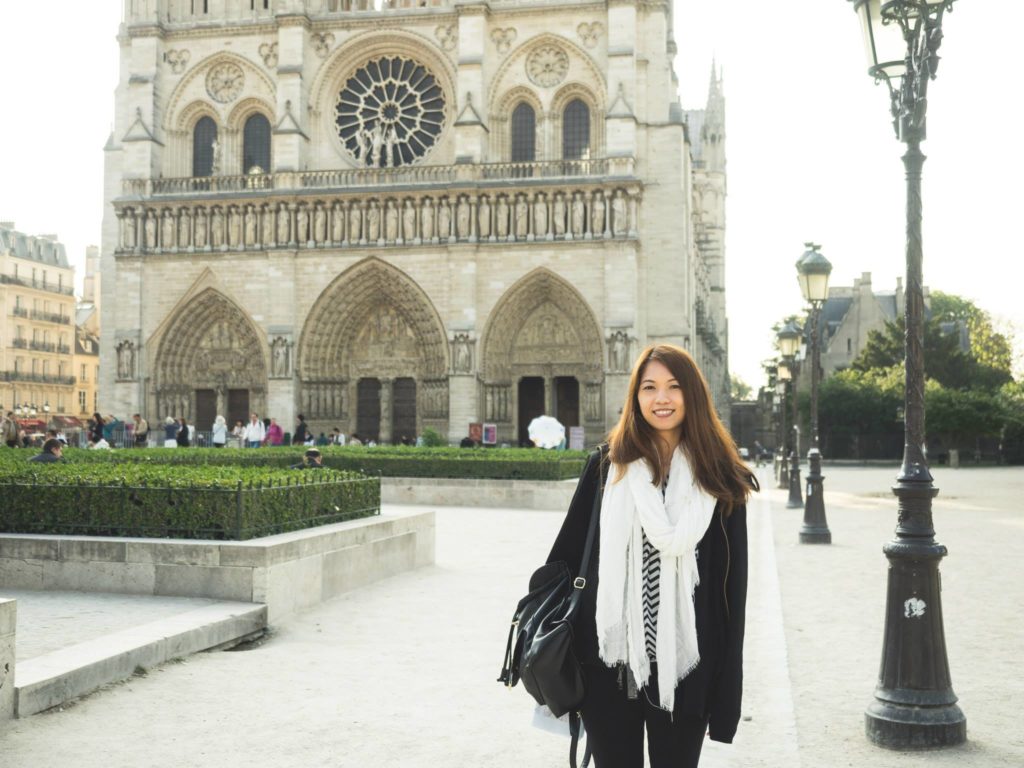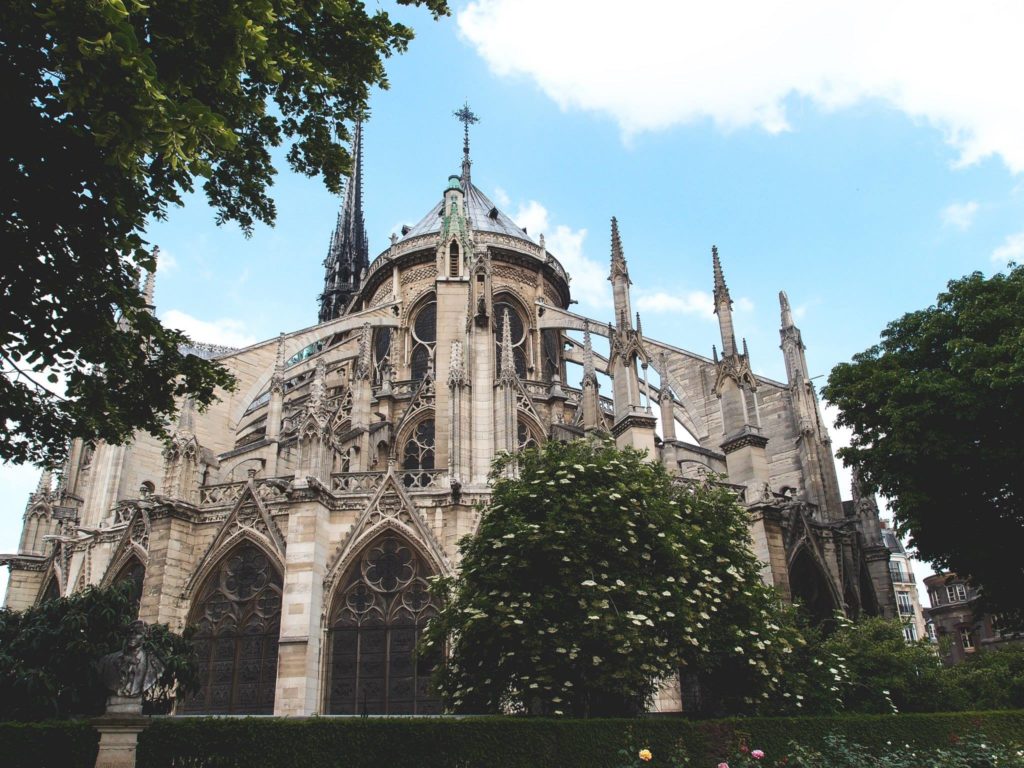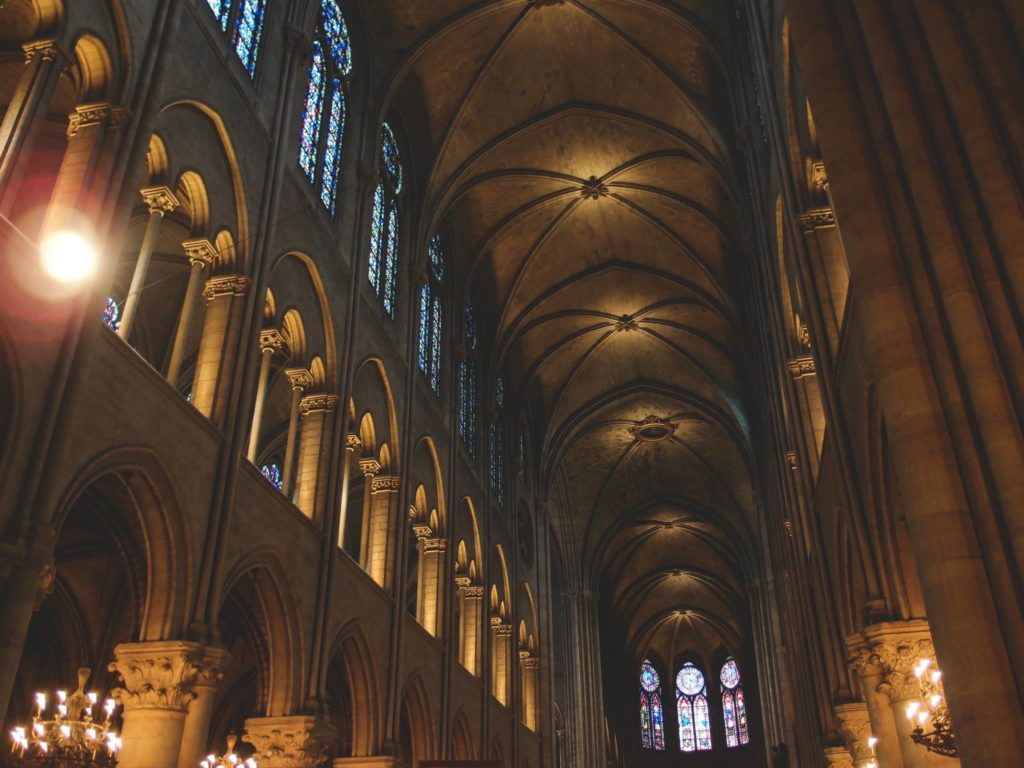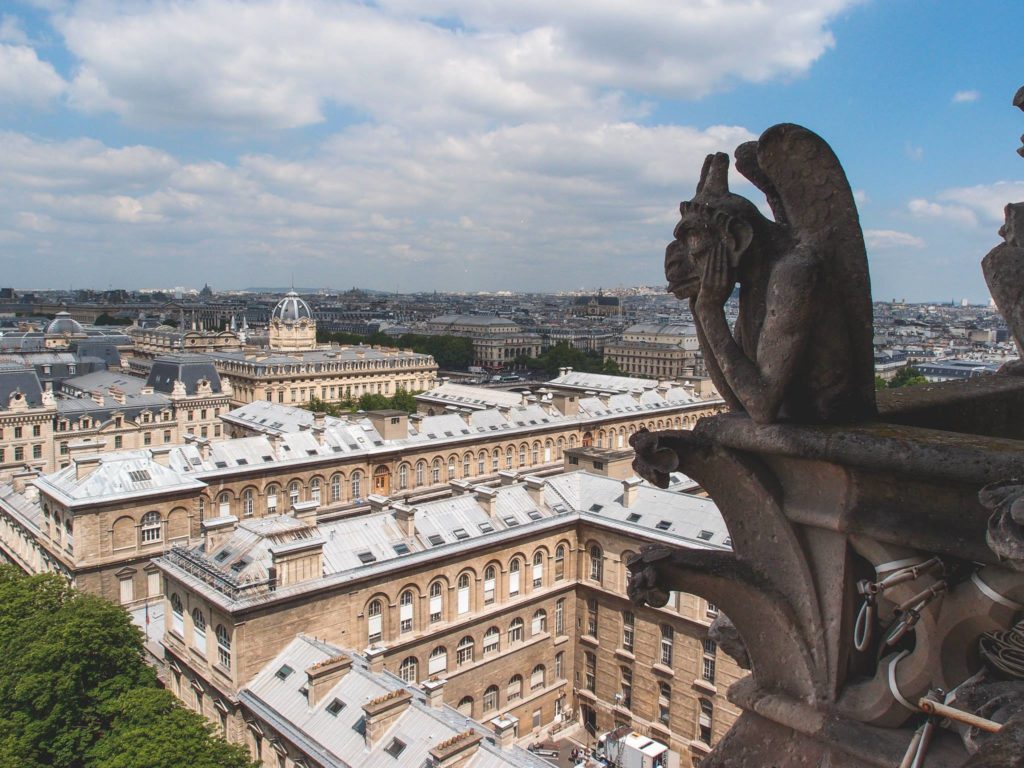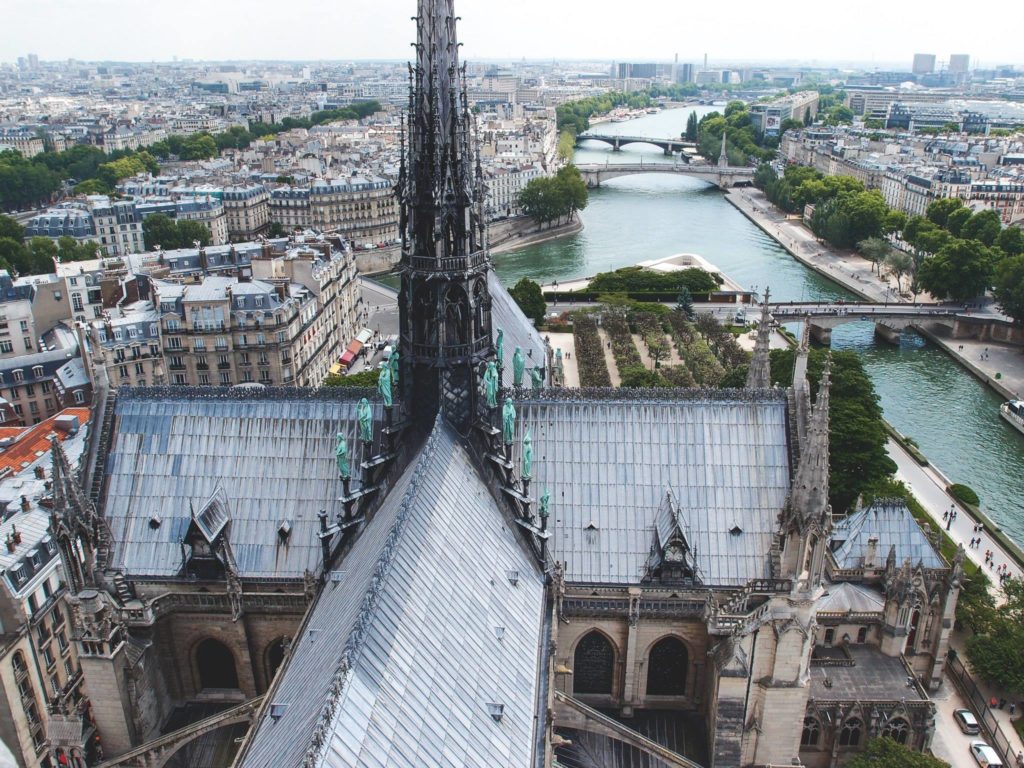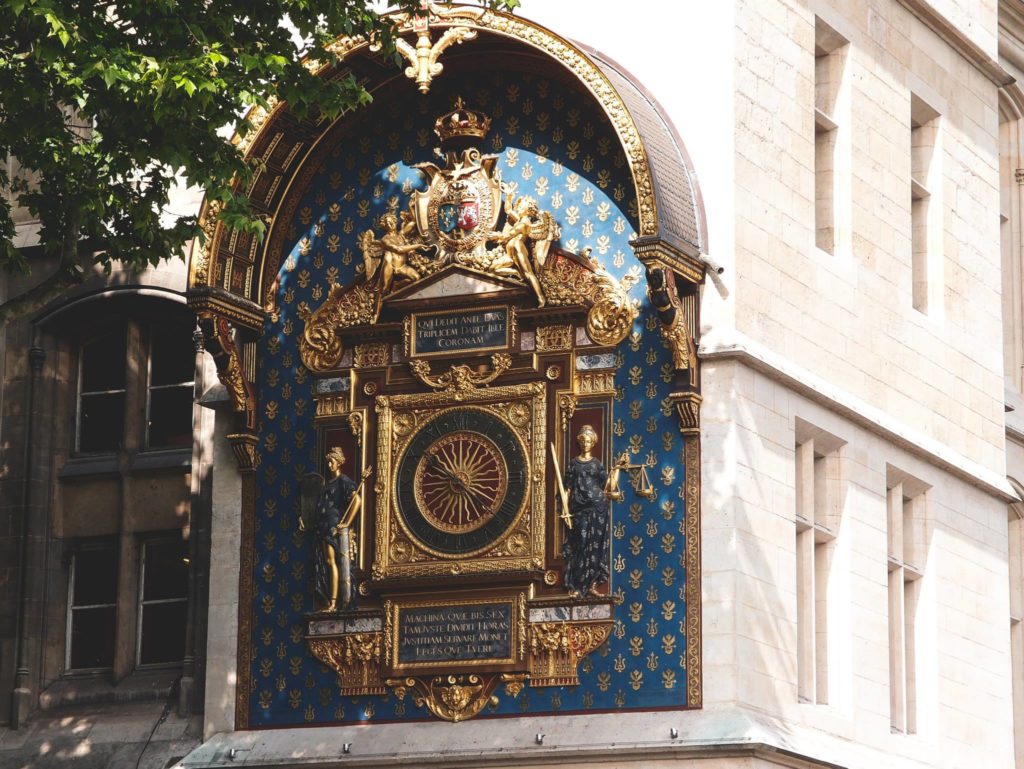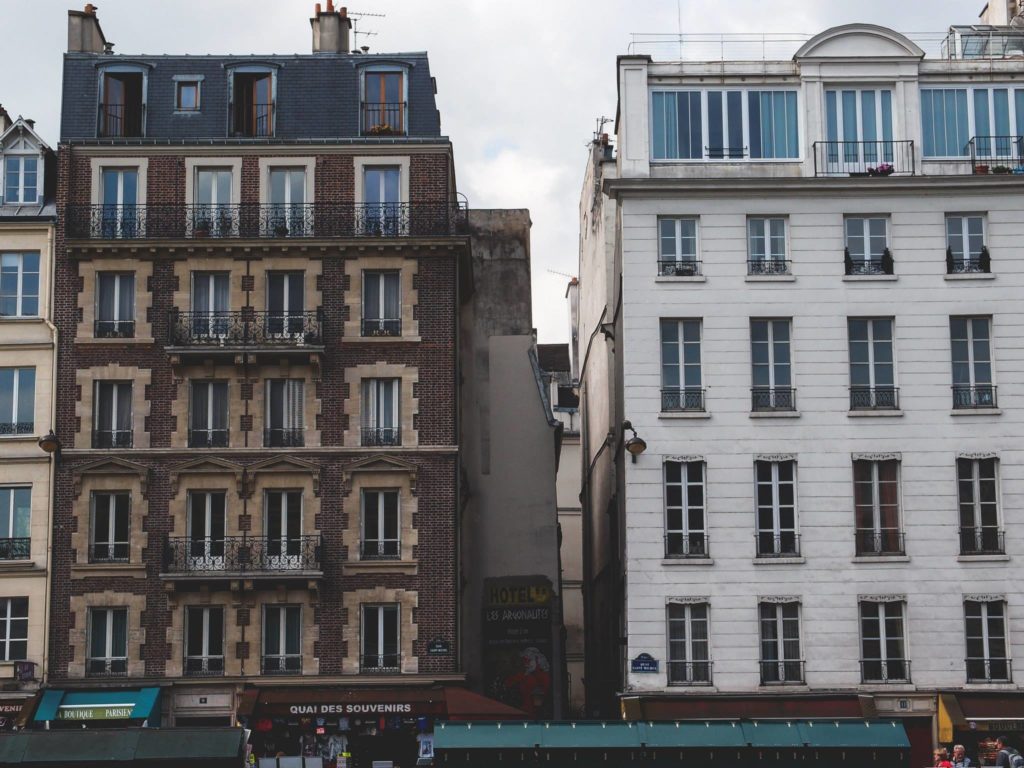 Lock Bridge – Of course we had to make a stop here since it was right behind the Norte Dame. We didn't put a lock on it though. We also learned that the bridge is for when you have a secret lover and that there is another bridge for couples who have been together for a long time.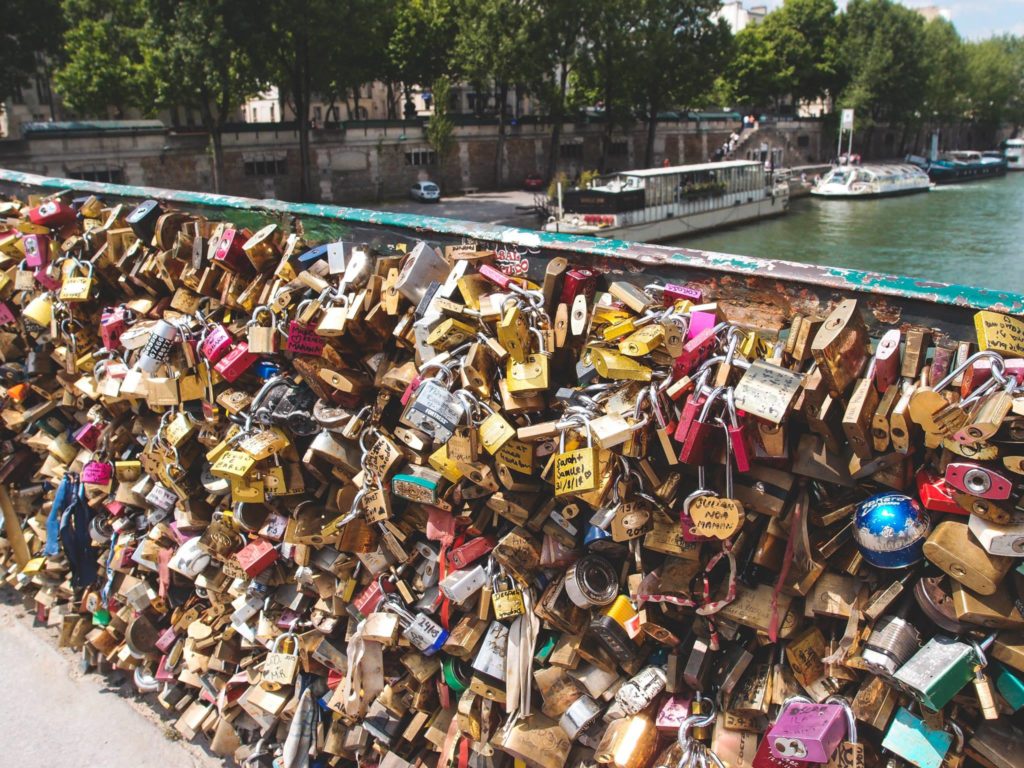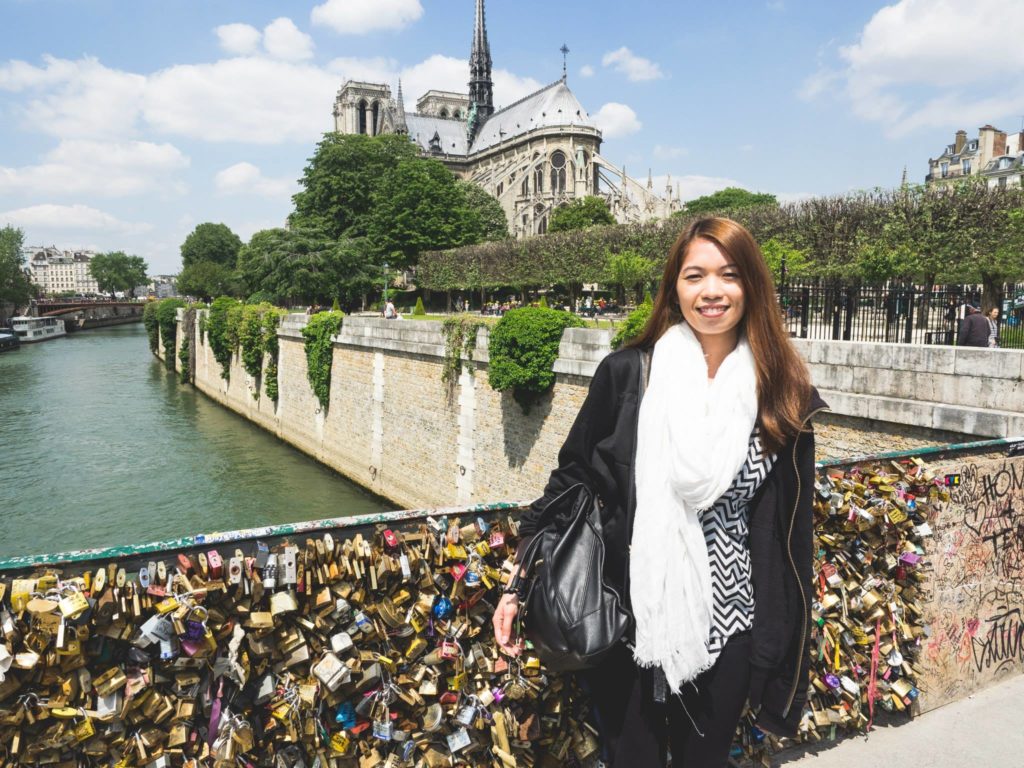 St. Chapelle – This place was absolutely breathtaking inside and well worth the wait. They actually closed (probably for a lunch break) when we got there and had a sign stating they were going to re-open at 1:00 PM, so we decided to eat lunch at a cafe right across the street from it and queued up afterwards. The wait wasn't too bad, but I suggest pre-purchasing tickets.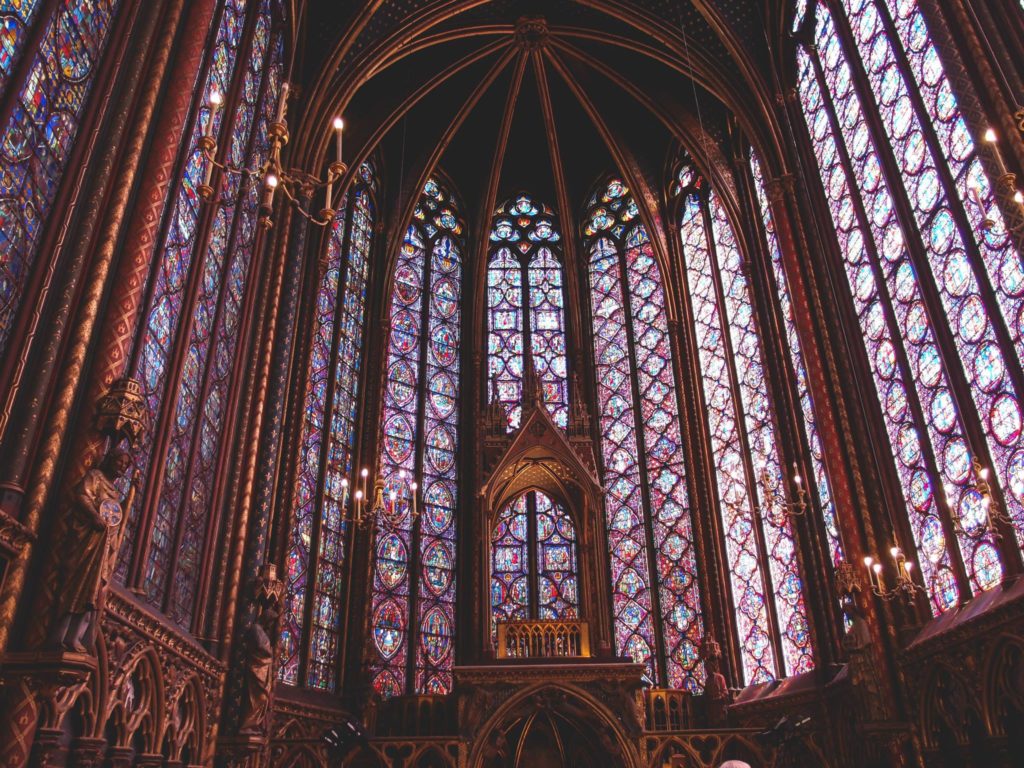 Luxembourg Gardens – I could sit and relax here all day. Beautiful place! I only wish we had more time here.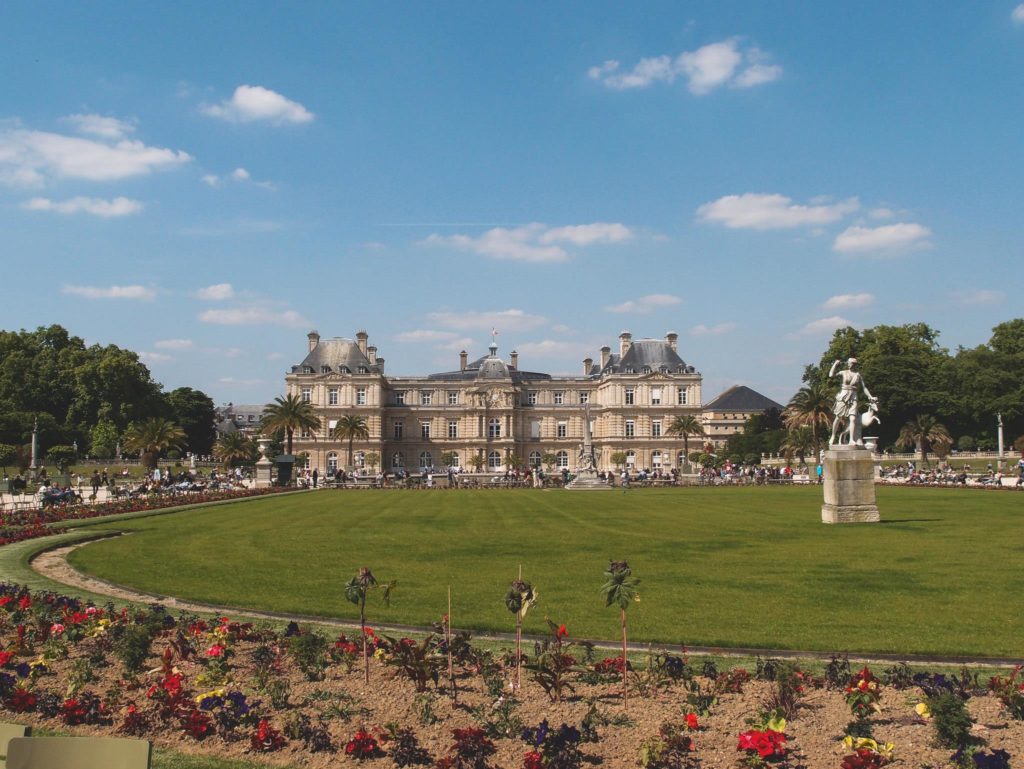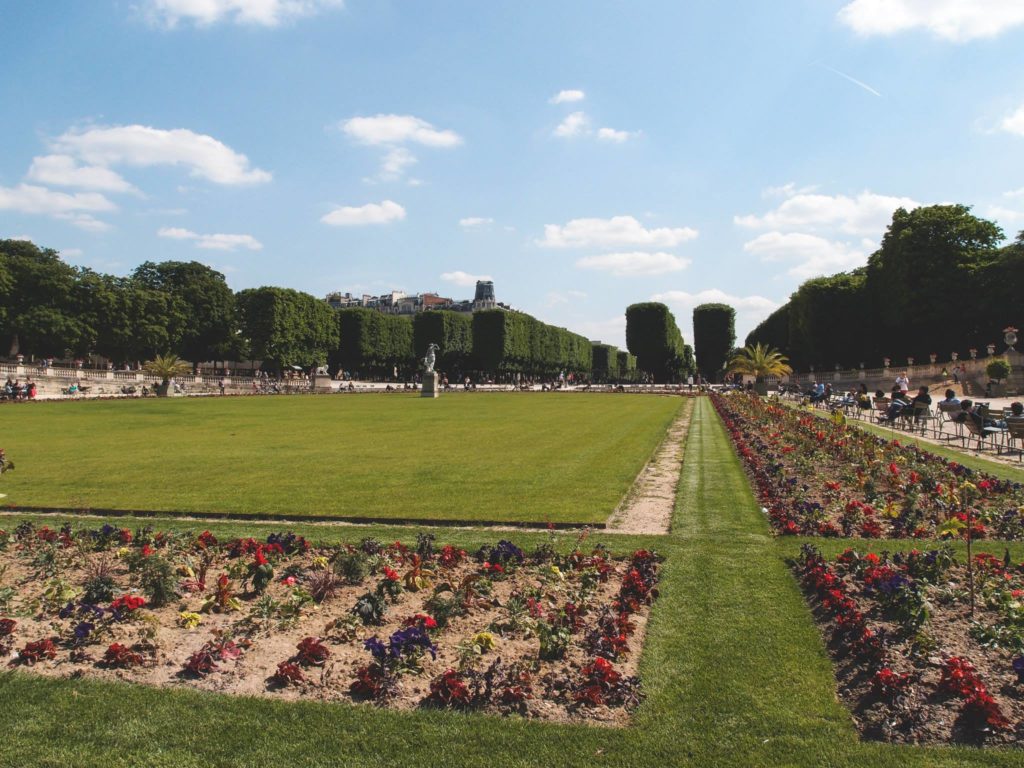 Louvre – We pre-purchased this tour through Viator. This place was absolutely huge and I'm kind of glad we had a tour guide. Otherwise, we would've been lost and would've definitely missed out on all the important pieces. And yes, the Mona Lisa was so tiny!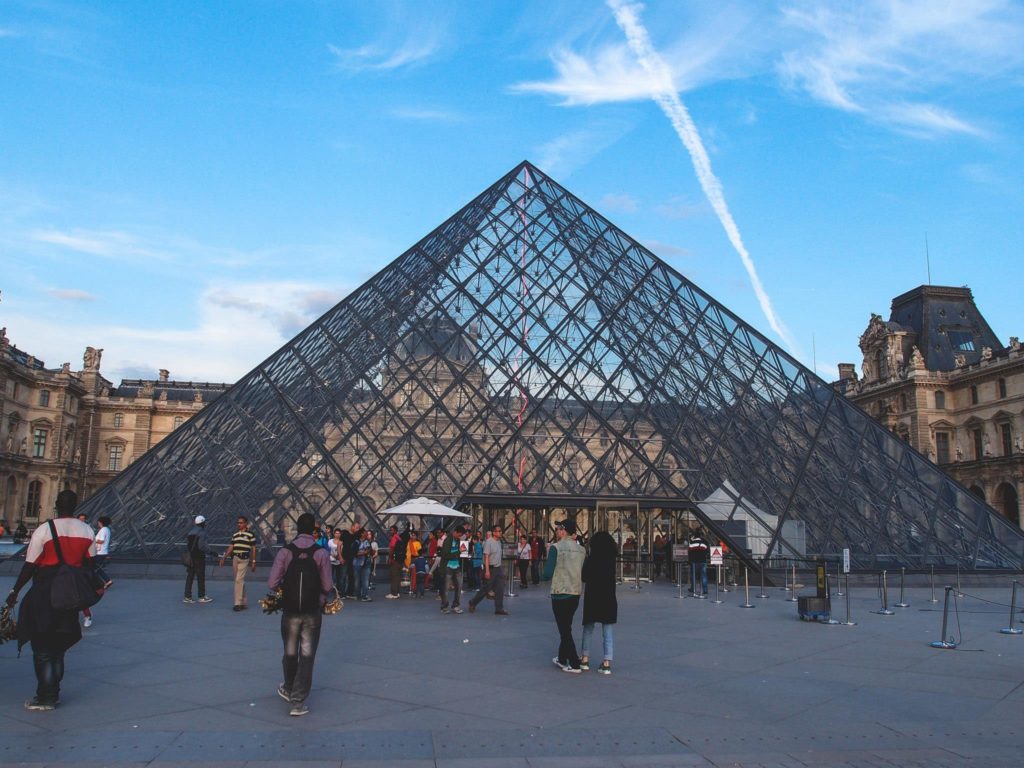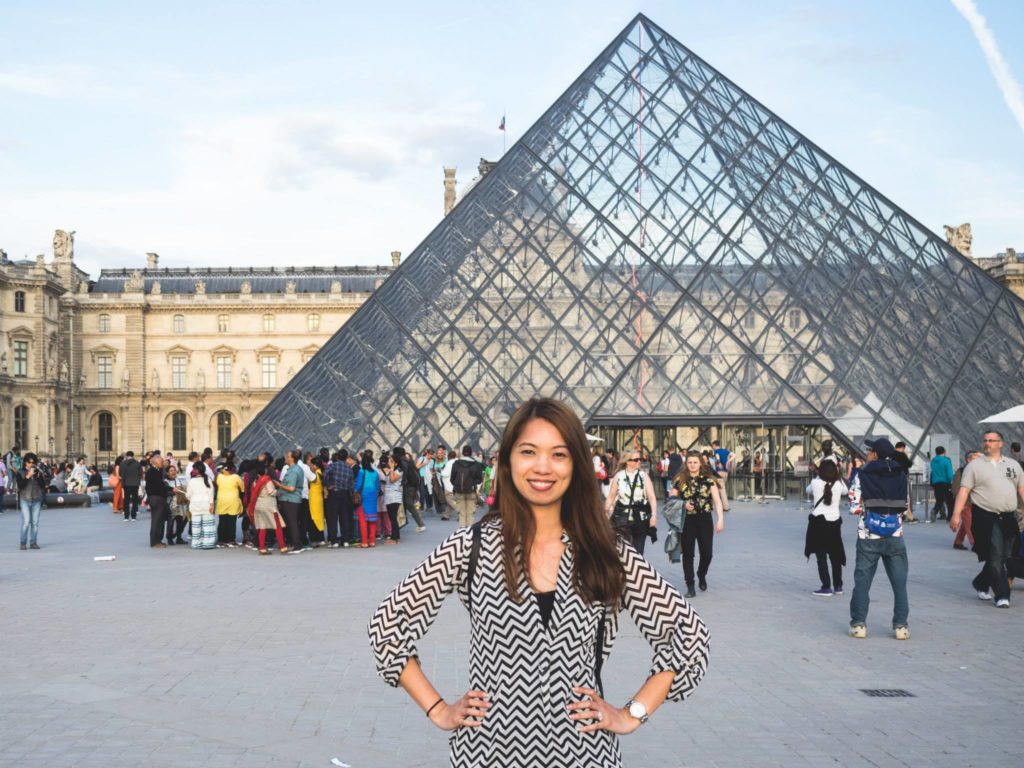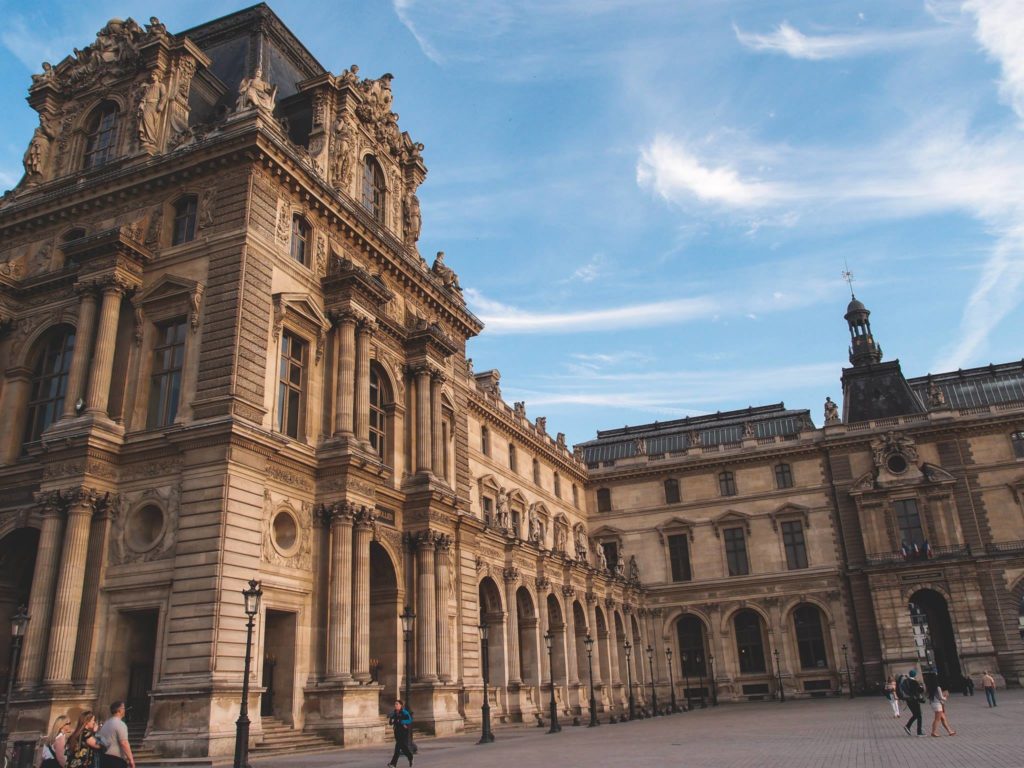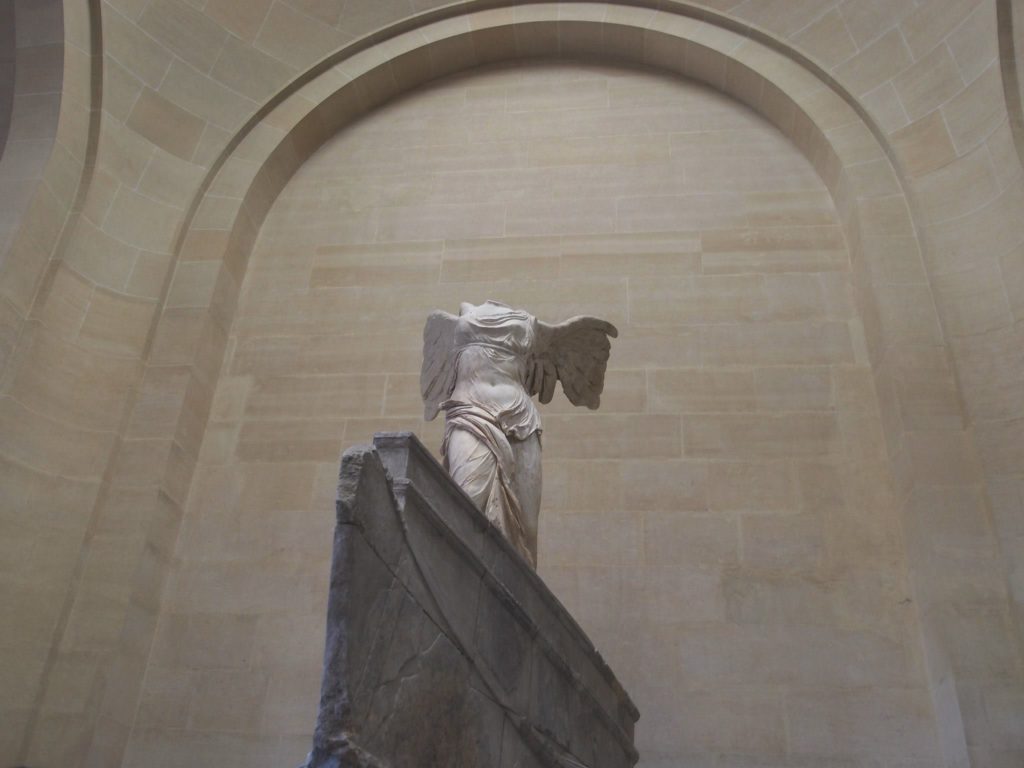 Day 3
We took a day trip to the Palace of Versailles on this day and have a separate post about it here. After Versailles, we made a few more sightseeing stops.
Sacre-Coeur – It felt like a struggle to find this place. We walked through Montmarte, but didn't get to enjoy any of the small restaurants or boutiques because it was starting to get dark and we were already tired from being at Versailles all day. Sacre-Coeur offered really cool views of Paris and the church itself is beautiful.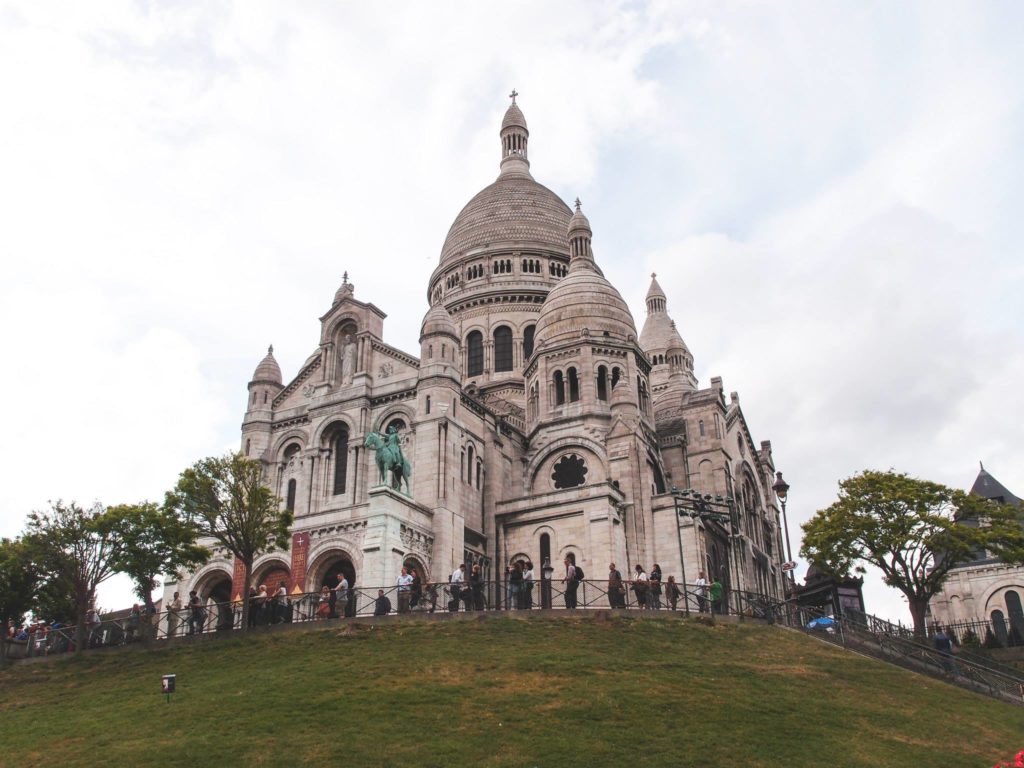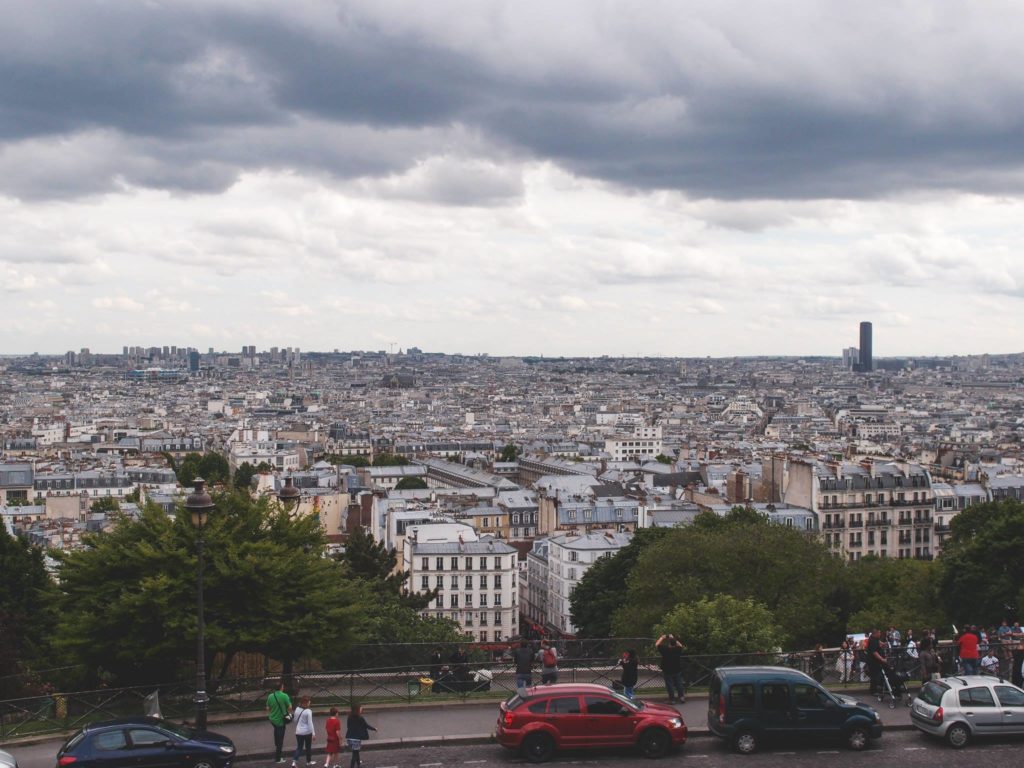 Moulin Rouge – We wanted to see the outside of Moulin Rouge, so we made sure to make this a sightseeing stop to check out before heading back to the hotel. Unfortunately, we didn't have time to see a show.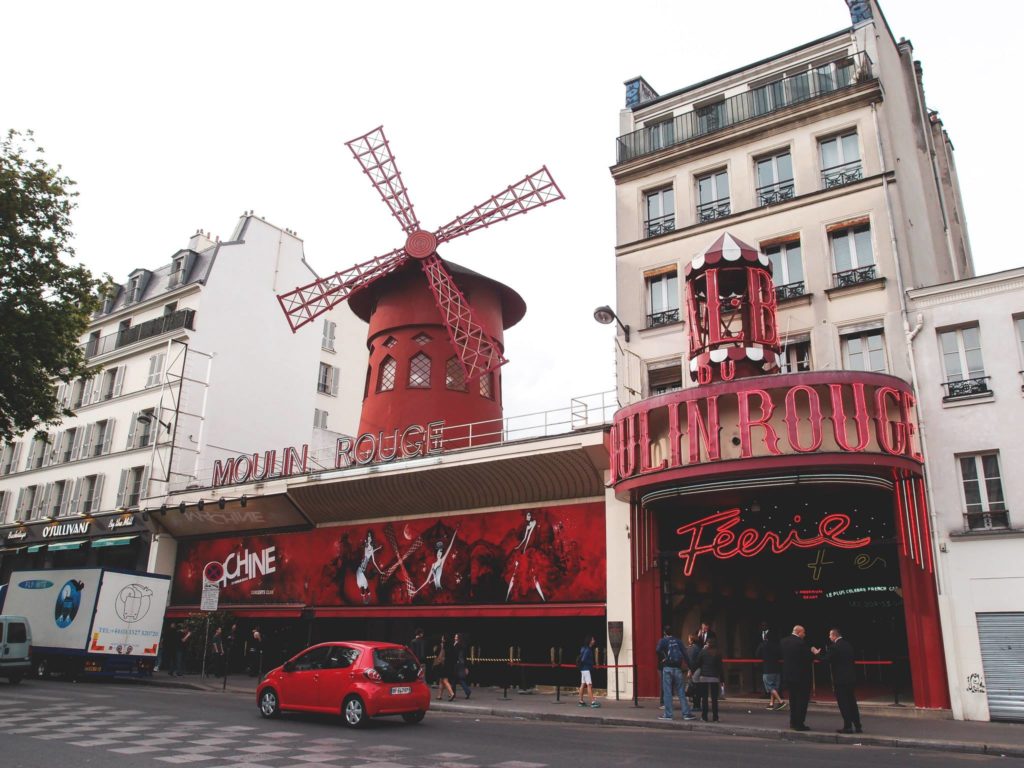 Day 4
Our last day in Paris. We rode a shuttle from our hotel to the airport and flew back home! It was an overall incredible trip!
-Gretch