Even before we moved to Northern California, Lake Tahoe was already on my list of places to visit. When my cousin told me that she was going to get married there, I was beyond ecstatic! Her wedding was at Heavenly Mountain and so we stayed in the South Lake Tahoe area. It was such a great time especially because our family and my mom were all there and it was so nice catching up and exploring the area with everyone. We even got to check out Reno for a bit since my mom flew into the airport there and we picked her up. We ended up eating at a yummy Korean BBQ restaurant before making our way back to Tahoe.
Lake Tahoe is stunning! The photographer in me was squealing at all the photo ops. Our first stop was Bonsai Rock. There was a marathon going on the day we went, which worked out well because we felt more comfortable pulling off to the shoulder to park our car since there were so many cars parked on the side of the road anyway. Then it was a quick hike down to the beach area.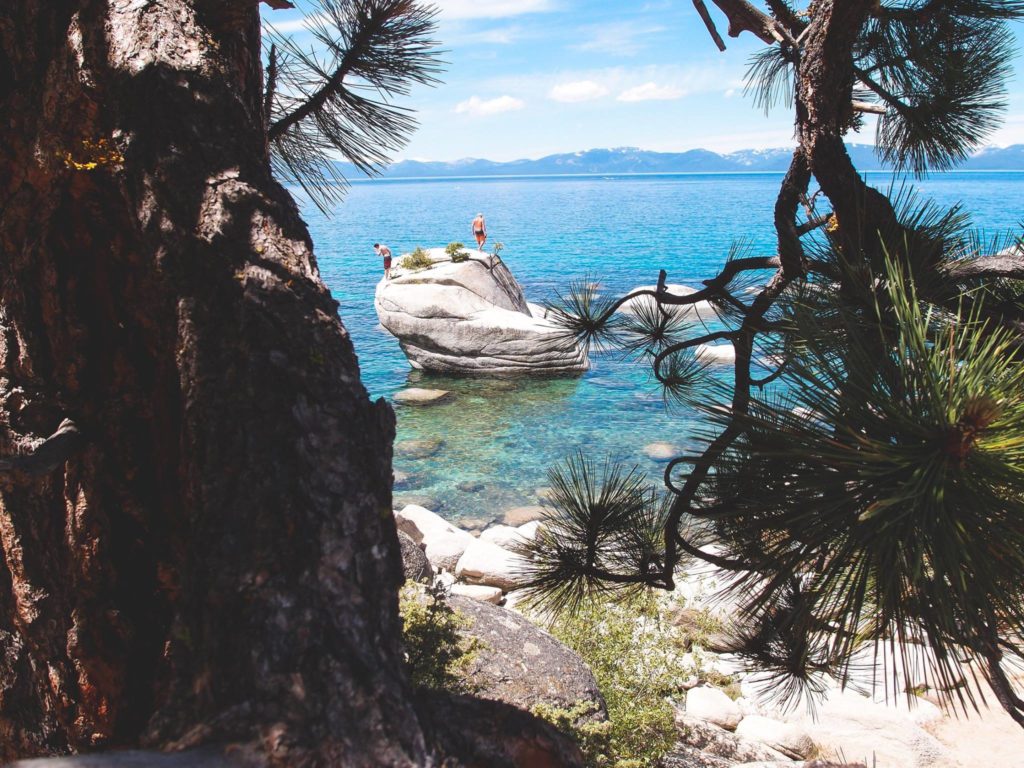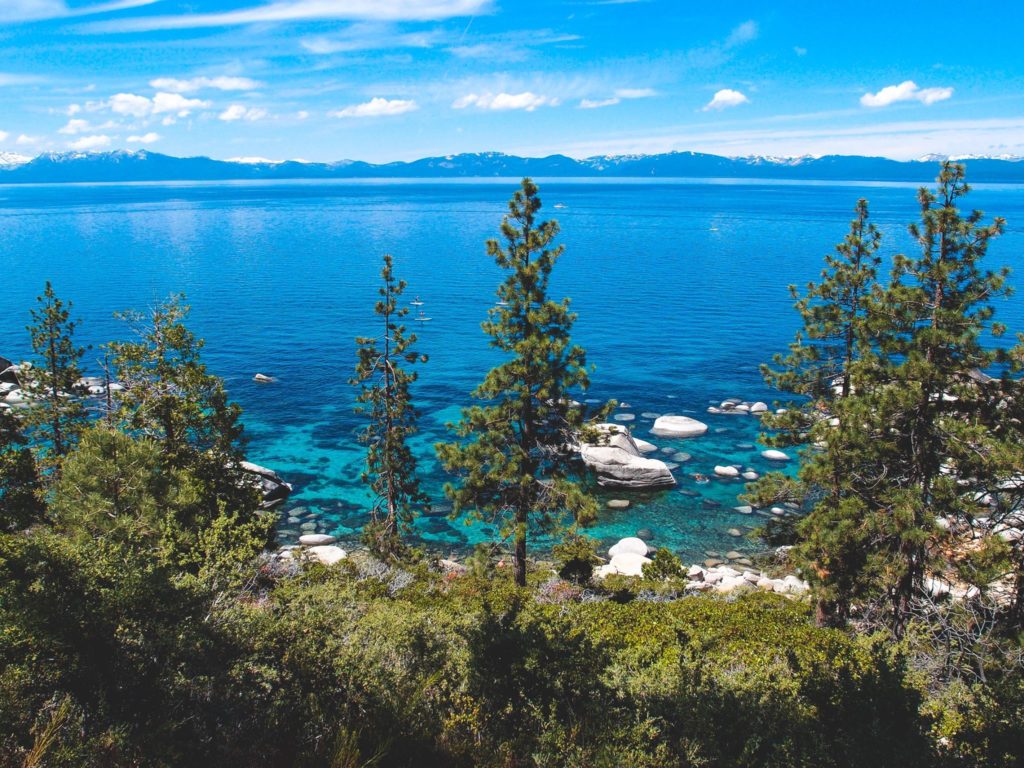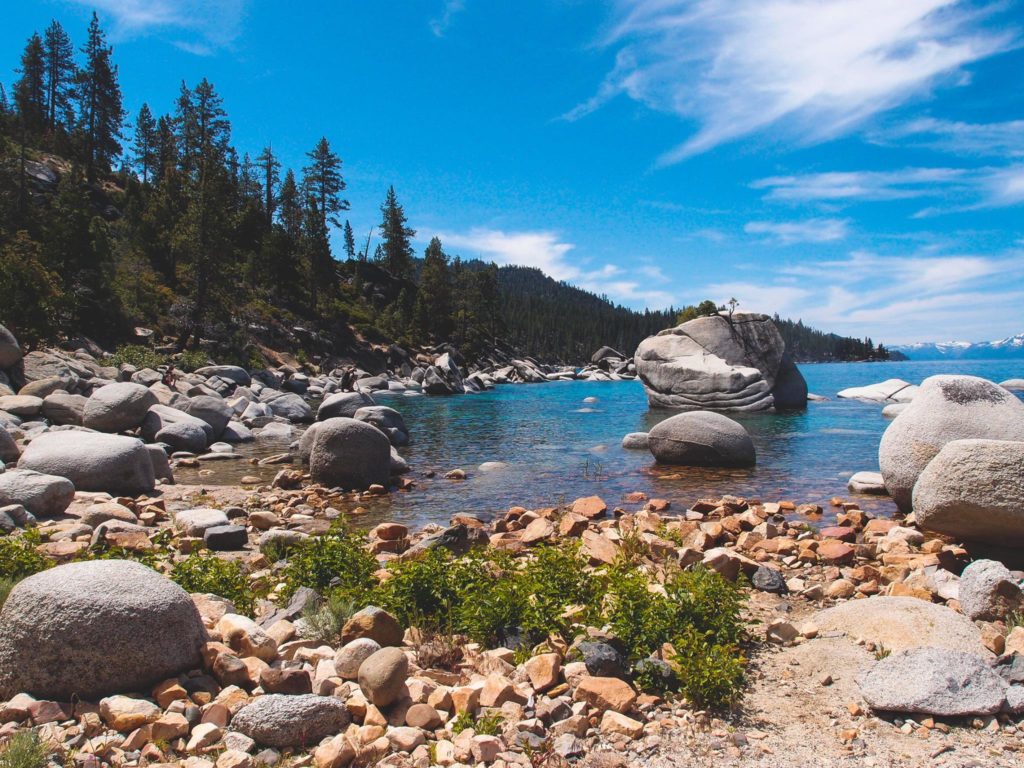 Ahh…so pretty! I better it would've been even prettier at sunset. Too bad we were too lazy to wake up so early.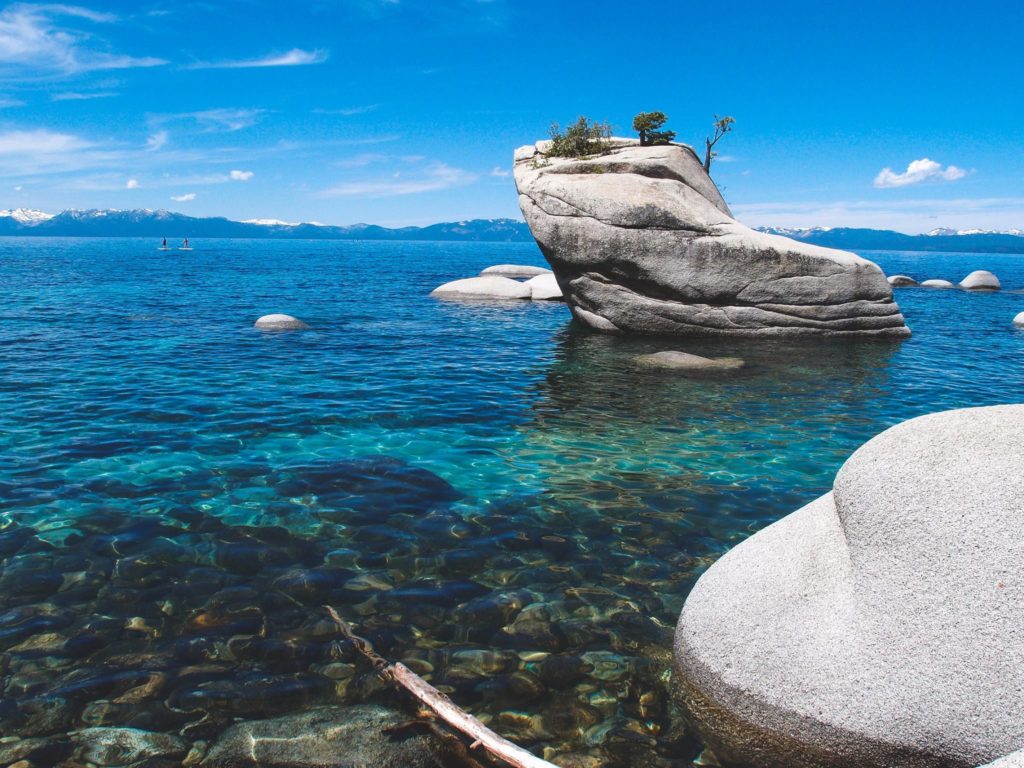 That crystal clear water tho…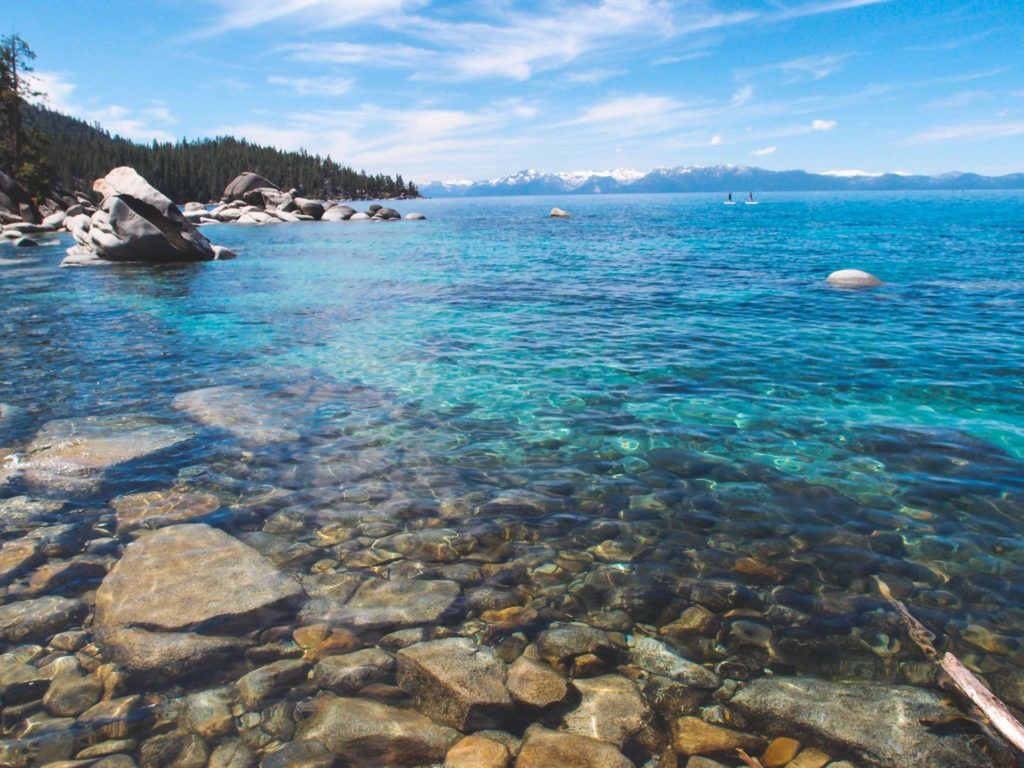 We headed to Inspiration Point next to check out some views of Emerald Lake before heading to lower Eagle Falls. It was an easy path down to the falls. Totally worth it.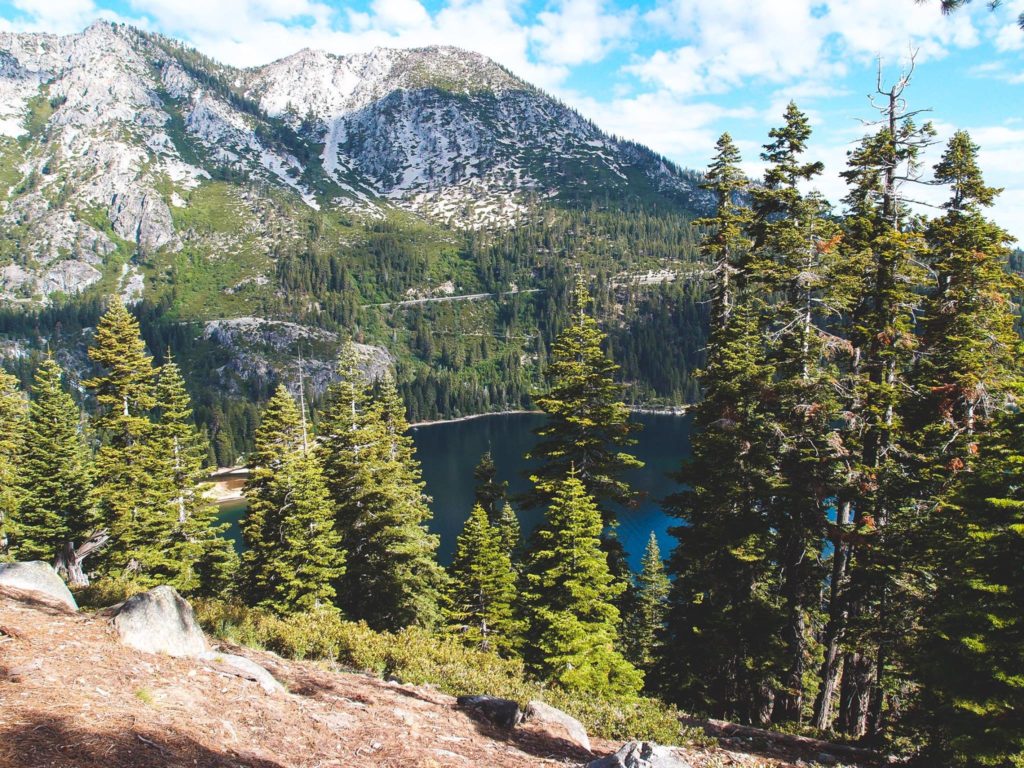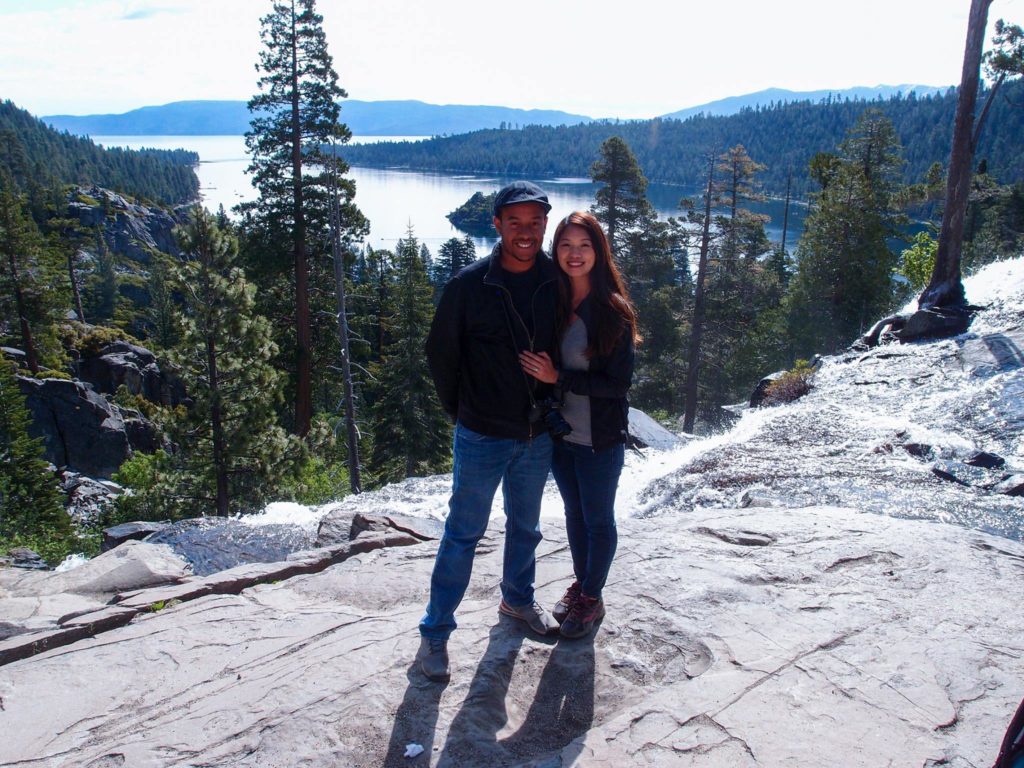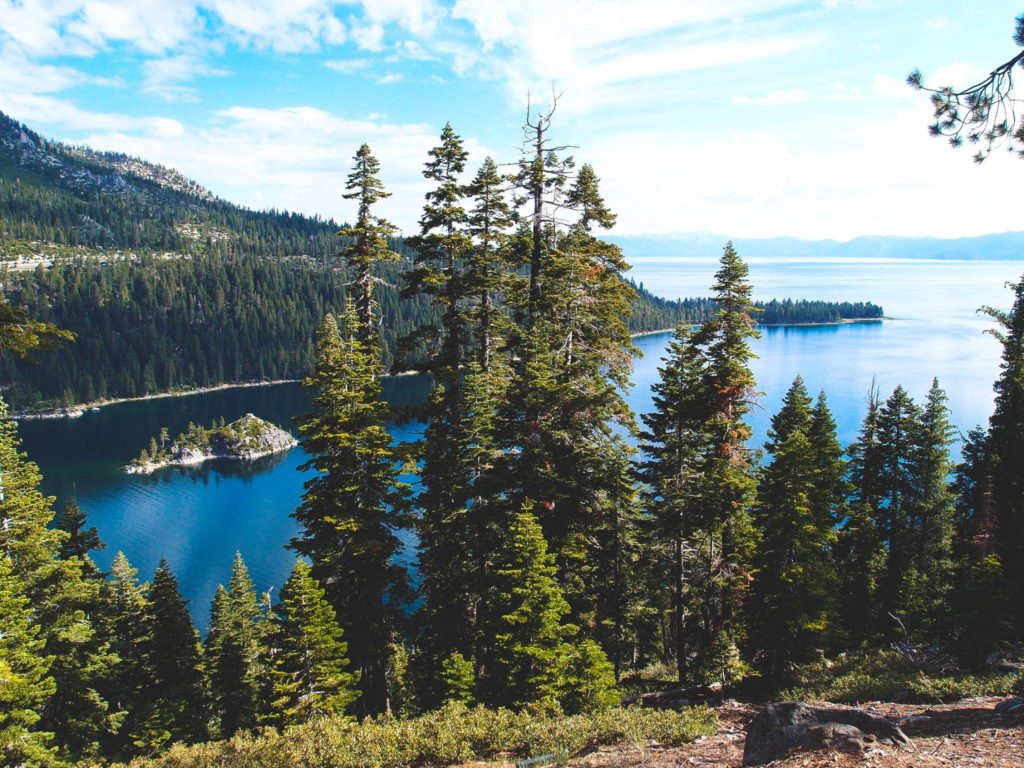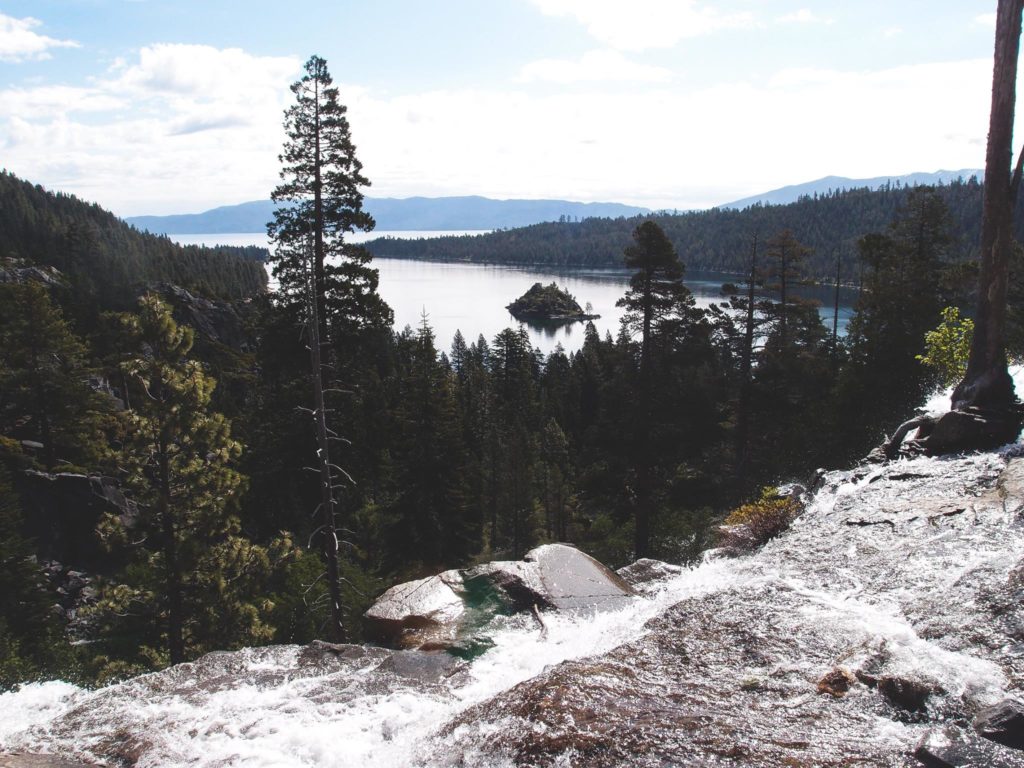 We tried out the Naked Fish restaurant while we were there. The sushi was great! We also had pizza at Base Camp Pizza Co. It was nice out and so we were able to sit outside and have drinks. There was also a firepit nearby and we spent time hanging around there one day having a beer or two. It was awesome.
Our last full day there entailed us riding the gondola up to Heavenly Mountain for my cousin's wedding. It was beautiful up there despite the gondola ride being slightly freaky. I'm generally not afraid of heights, but that ride up was freaky for me.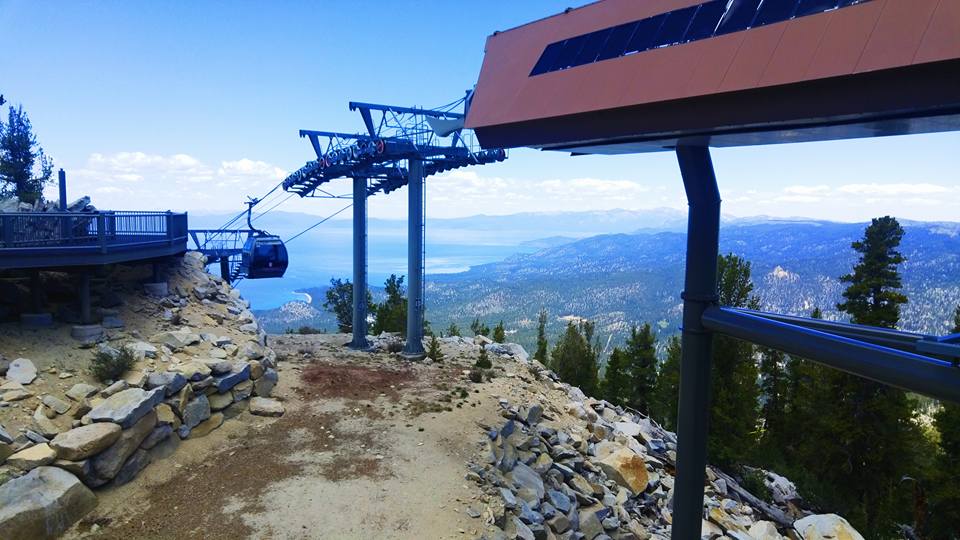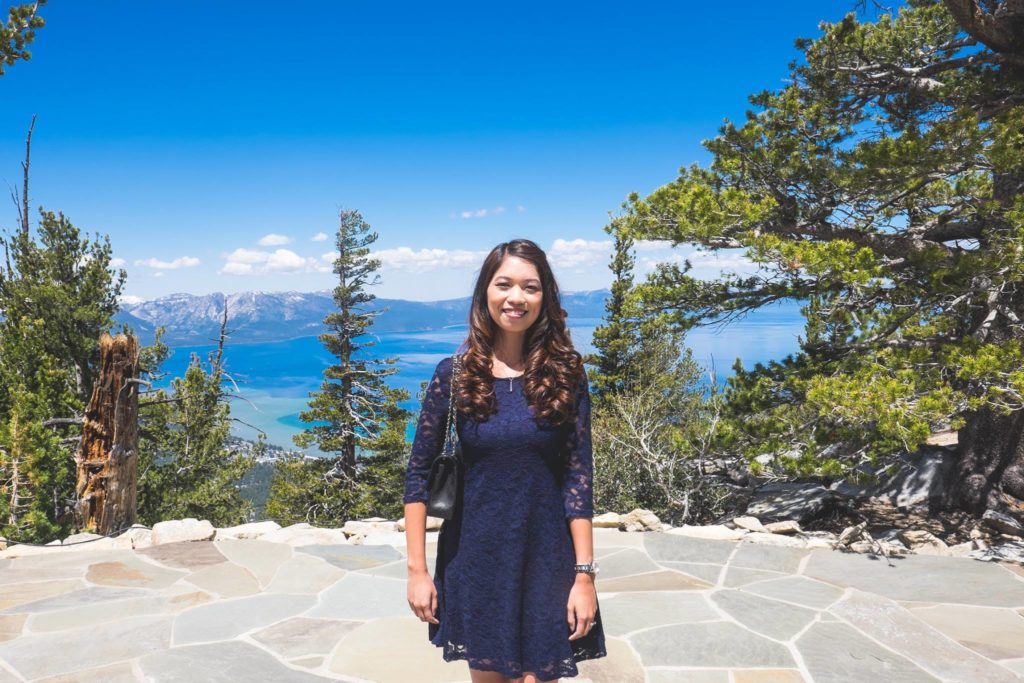 It was an overall great trip and we would love to go back to Tahoe again. We would like to try out the hikes and spend more time at Sand Harbor Beach to kayak.
-Gretch