Muir Woods has been on our Bay Area list of places to visit, even before we moved. As a matter of fact, when we first visited San Francisco, our good friend tried to take us here, but we ended up not going because we couldn't find a parking spot. I am happy to say that we finally made it! Also, my husband bought me a new pair of Hunter boots for my birthday and I really wanted to take them out for a test run so this little trip was perfect for that.
We headed out early. The route to get there is a bit curvy and I remember getting a bit car sick during the drive. The views are pretty spectacular though. When we finally got there, the office was still closed so we didn't have to pay for admission. Admission for adults is generally $10 per person, which isn't too bad.
For this visit, we only walked the inner trail that loops back to the main entrance. It was simple and didn't require much effort. We didn't come out planning to do a long hike, since it was a cold day, and I don't do very well in the cold. We really just wanted to scope the area.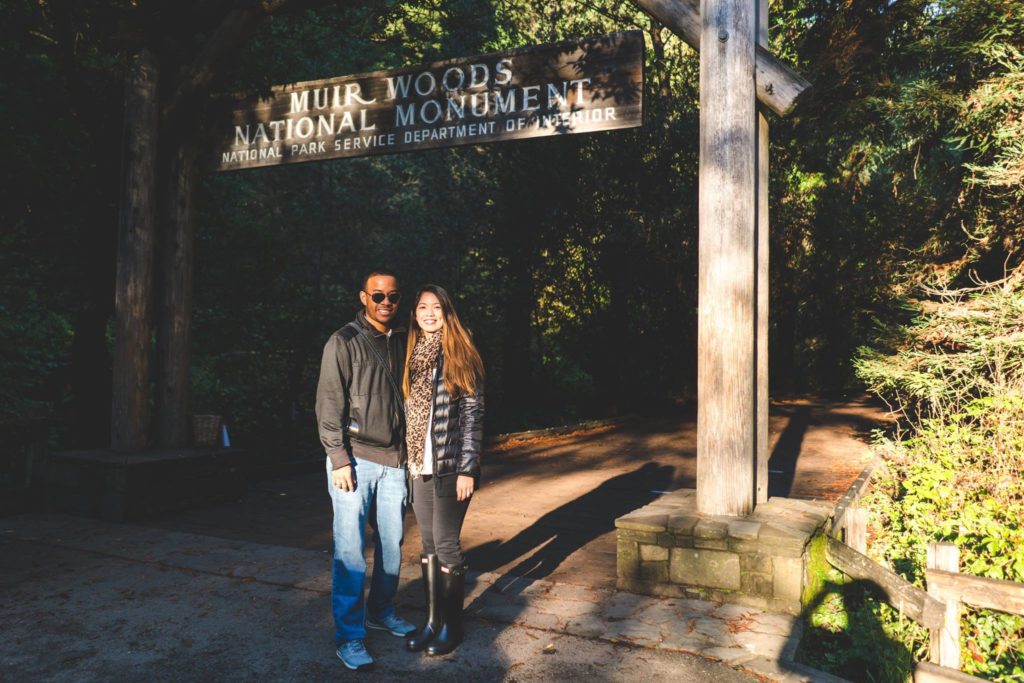 Muir Woods looked absolutely magical that day! The walk was super peaceful and the trail wasn't very crowded. I think it had a lot to do with the fact that we were there early in the morning.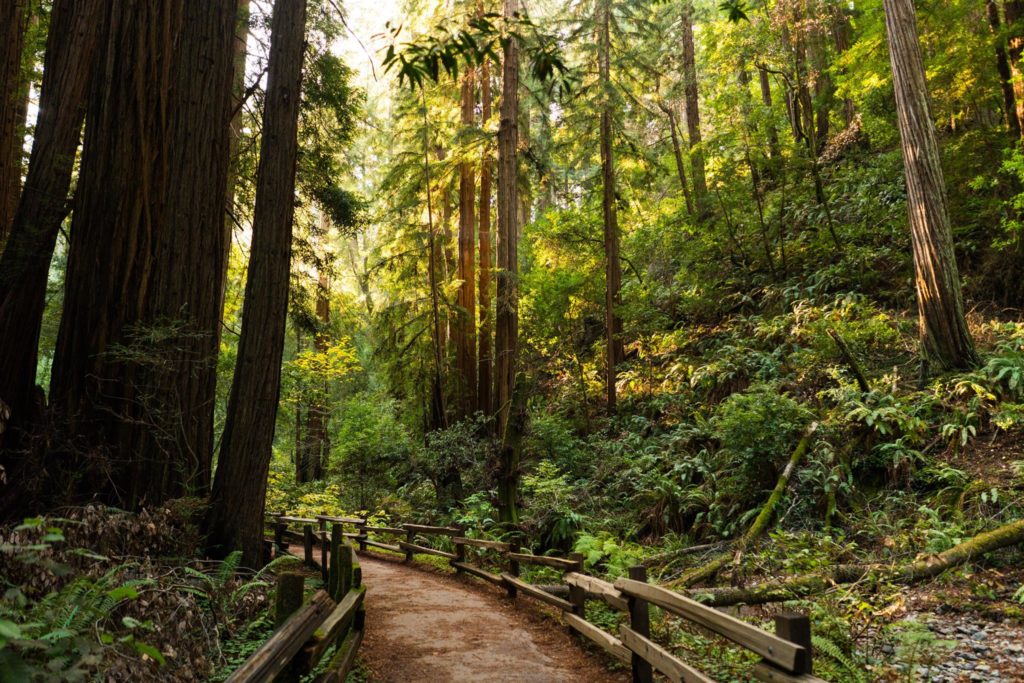 I actually went off the trail one time because I wanted a photo of me inside a tree, but as soon as I went over the fence, a park ranger caught me and told me I had to stay on the trail. Just my luck. Thankfully, there were a few on the trail, I just hadn't gotten to them yet.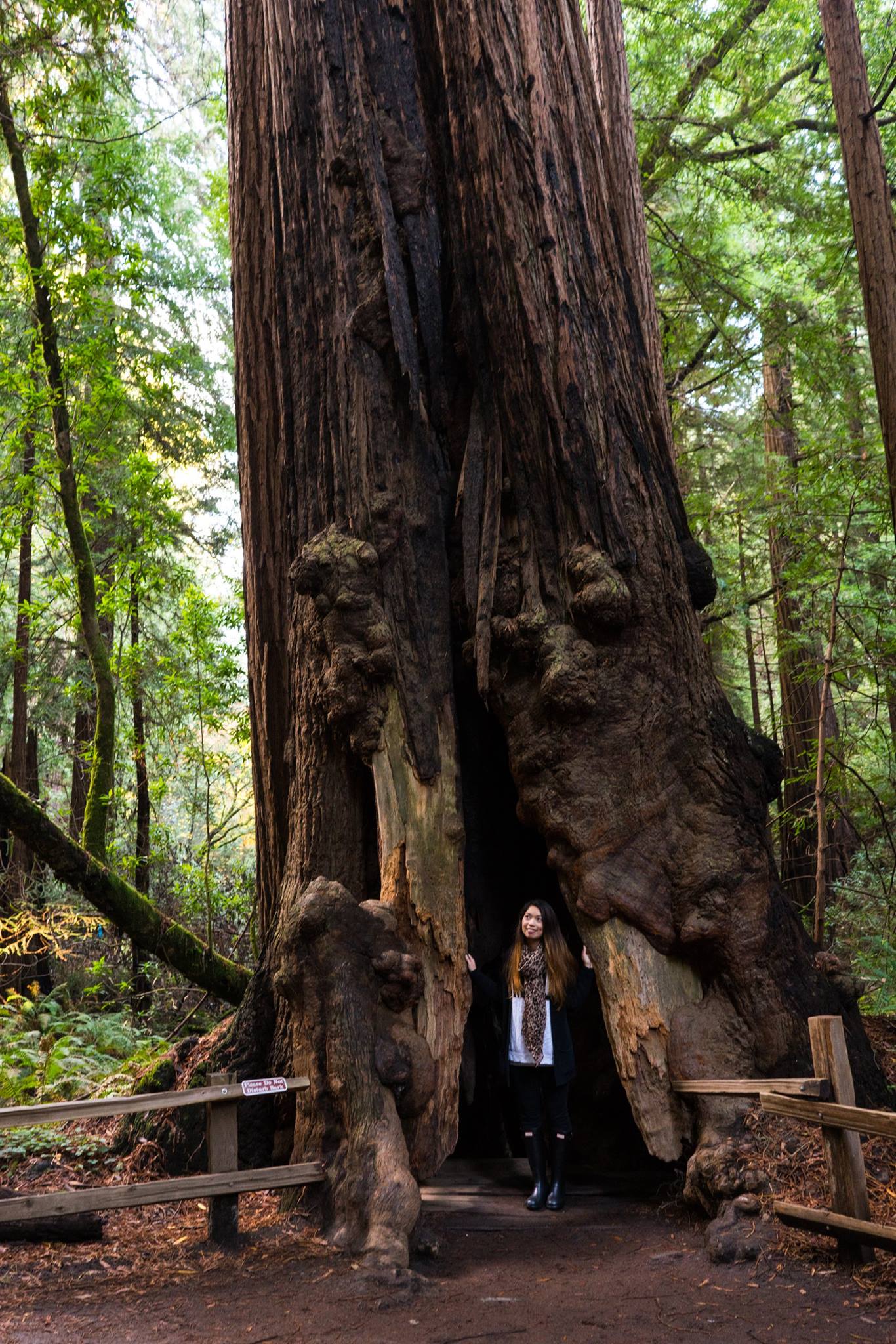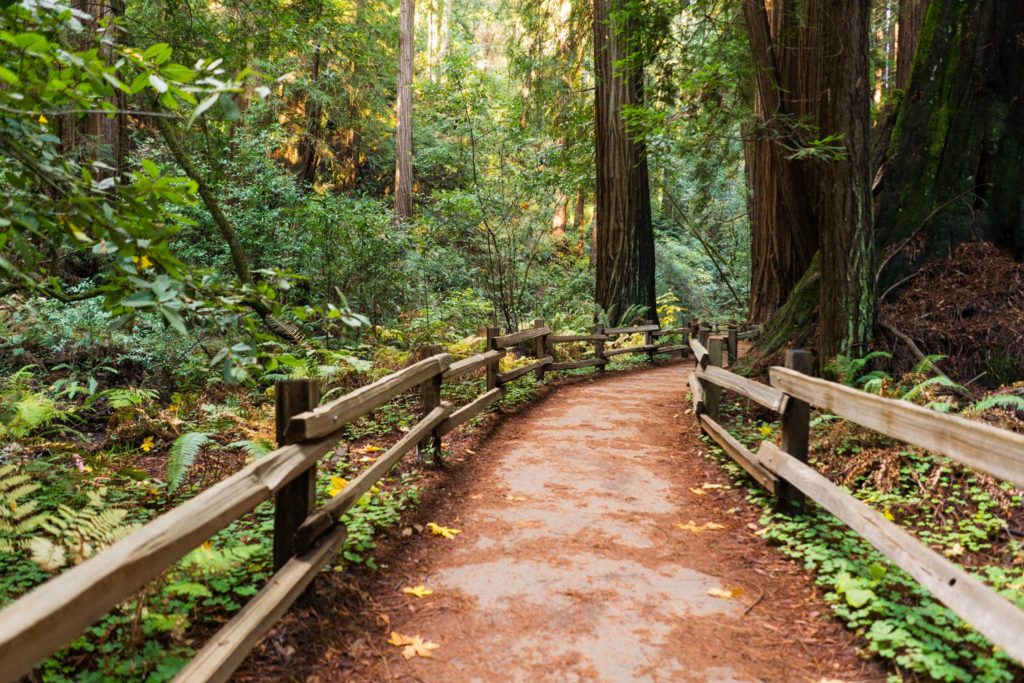 Being there felt like being in an enchanted forest and all I needed was a fairy looking dress. LOL!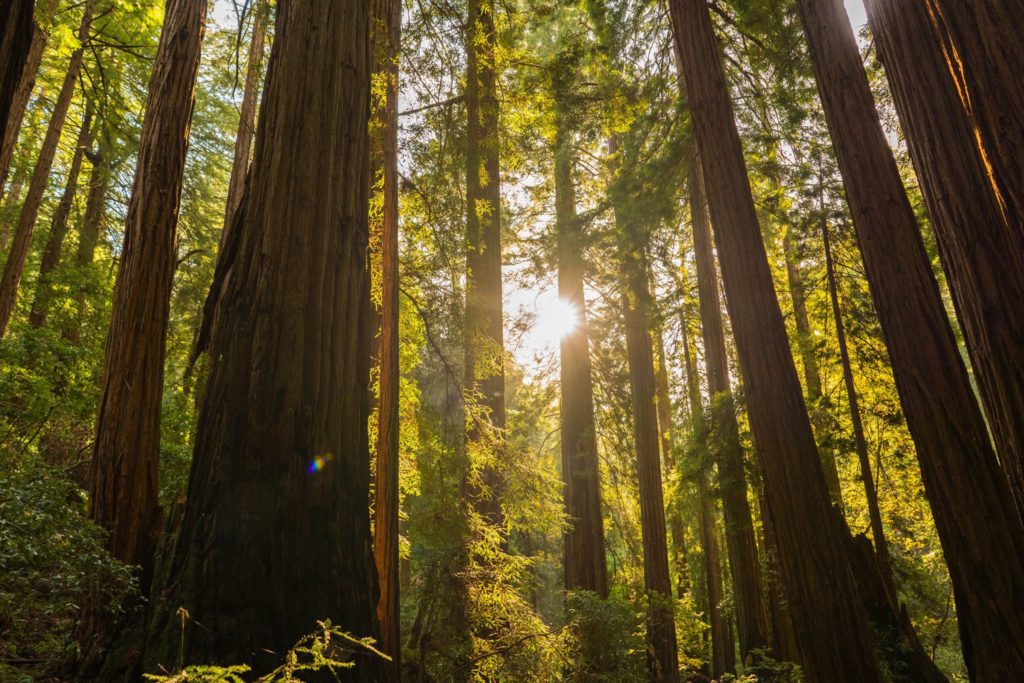 My husband and I definitely want to go back. I'd like to explore more of the trails on a warmer day.
-Gretch