Today, I will write about tips on how to find a good flight deal. You've picked your destination, so what's the best way to go about about finding a good deal? My go to is Google Flights. I like using Google Flights because I am able to view all flight rates for a particular month all at once. This makes it really easy for me to determine the best day to fly in and out of a place. I also love how you can look at price estimates for future months. Also, when there is a good deal, Google highlights these rates in green.
Below is an example of how I view rates for a particular trip.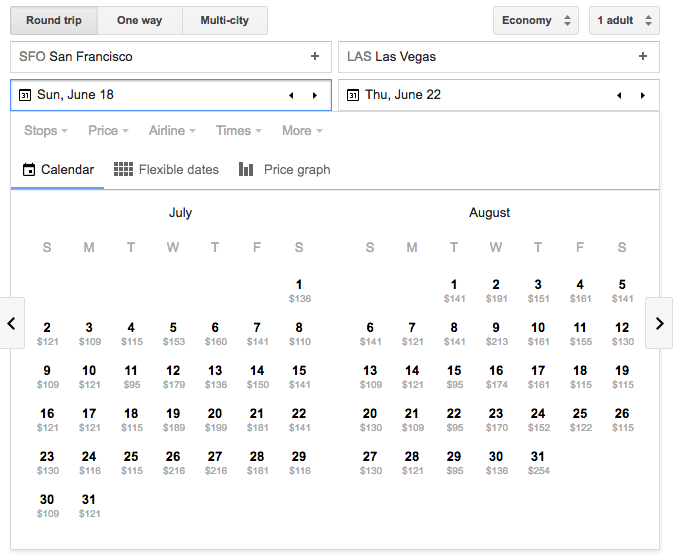 Once I pick out my travel dates, Google will list several options for me along with my total trip cost.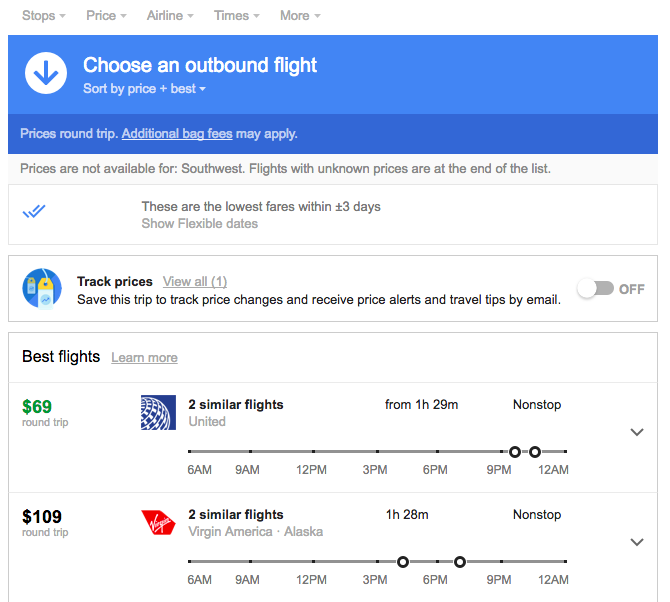 After narrowing down to my ideal travel times, I can either click and book through the link Google provides or go on a preferred 3rd party travel booking site, such as Travelocity or Expedia, and book the flight through there. I generally just book through Travelocity since I already have an account set up with them and it's nice to be able to keep track of my flights on one platform. However, there are times when it is better to book directly with the airline.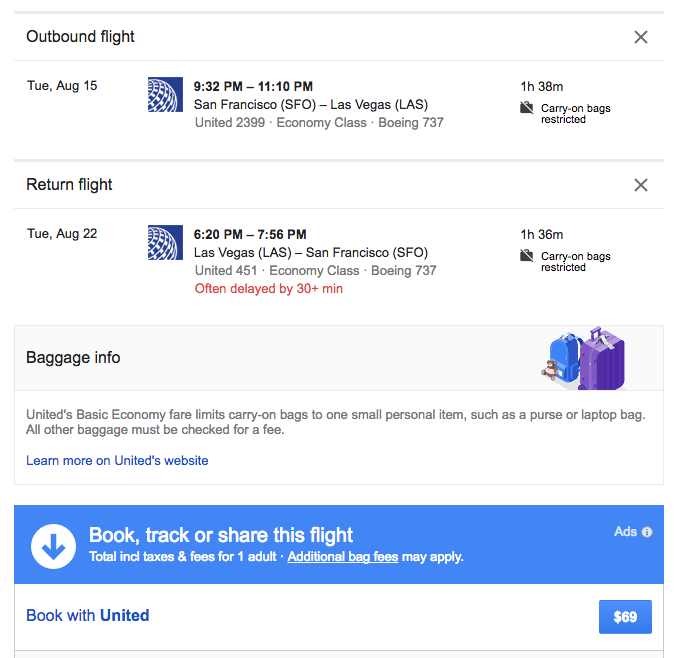 If the flight you want isn't exactly where you want it to be price-wise, I really like Google's "Track Price" feature. I usually click this when I am in no rush to buy and have the luxury of waiting for the price to drop. It helps when you really want to get the best deal.

Basically, Google will send you an email whenever the price goes up or down and it will look like this: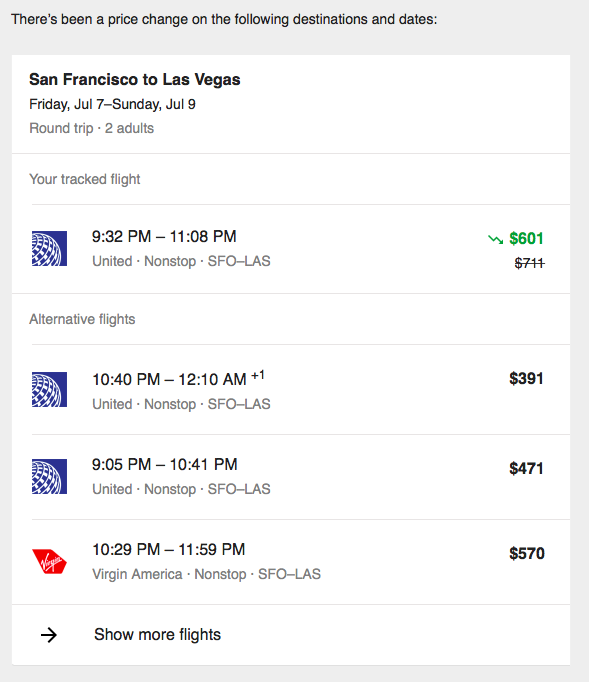 When I don't have a particular destination or travel date in mind, I like to go to TheFlightDeal.com. This website basically scans the internet for current flight deals and shares them. Thankfully, San Francisco is on the city list for flight deals, so it's always nice to see what's out there.
Below is an example of how the website shares its findings: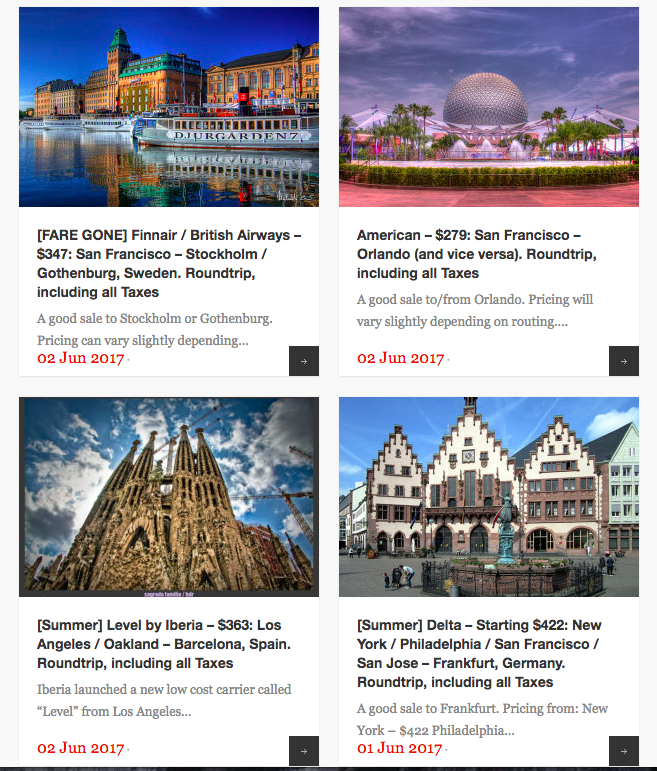 Once I see a deal that intrigues me, I go on Google Flights to try to find it based on details from the website. Each post usually shares valid travel dates, minimum stays, etc. This is definitely a fun site when you want to be spontaneous. I check this website almost daily, but I just can't help it! I found our Japan airlines tickets through here, so it is very helpful!
Overall, I don't do too much to find a good deal, however I do utilize different websites to help me research a good deal. Patience is key. Flexibility also helps. Hopefully this helps you with your next trip!
-Gretch