My husband and I recently went on a company outing with my employer to South Lake Tahoe. Days before the trip, we were a bit concerned about the drive up. Despite being from Illinois and being familiar with driving in snowy conditions, it is definitely different when you are driving in that type of weather in the mountains. We purchased snow chains prior to the drive at a local shop that allowed you to return them if unused. Thankfully, the weather cooperated and we didn't have to use our chains at all.
We stayed at Harvey's Lake Tahoe, which was nice because we've stayed there before and really like the rooms. They are very spacious and the bathrooms are huge.
This was the view from our room. As you can see, the roads were completely dry the first day we got there, which made the drive much easier.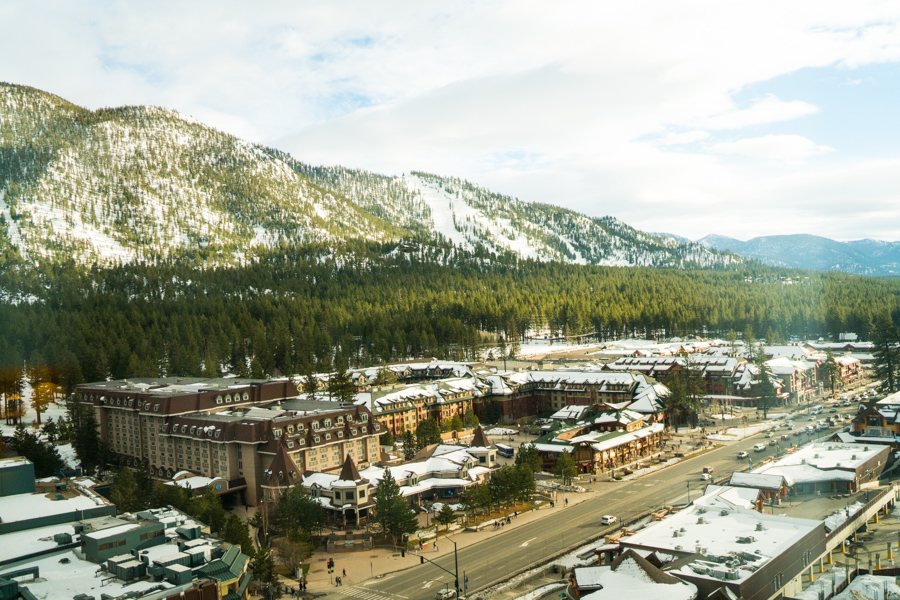 That night, my employer hosted a drinks and appetizer event. Afterwards, we headed to Cabo Wabo, a bar inside Harvey's. It's actually a pretty decent bar as long as the music is good.
The following day was pretty chill. We had the option to snowboard/ski or get a massage. We initially were going to snowboard, but the weather forecast showed it might rain/snow and we changed our activity to a spa session at Harrah's Reflection Spa. Since our Swedish massage was scheduled for 5 PM that day, we decided to explore the main street for a bit.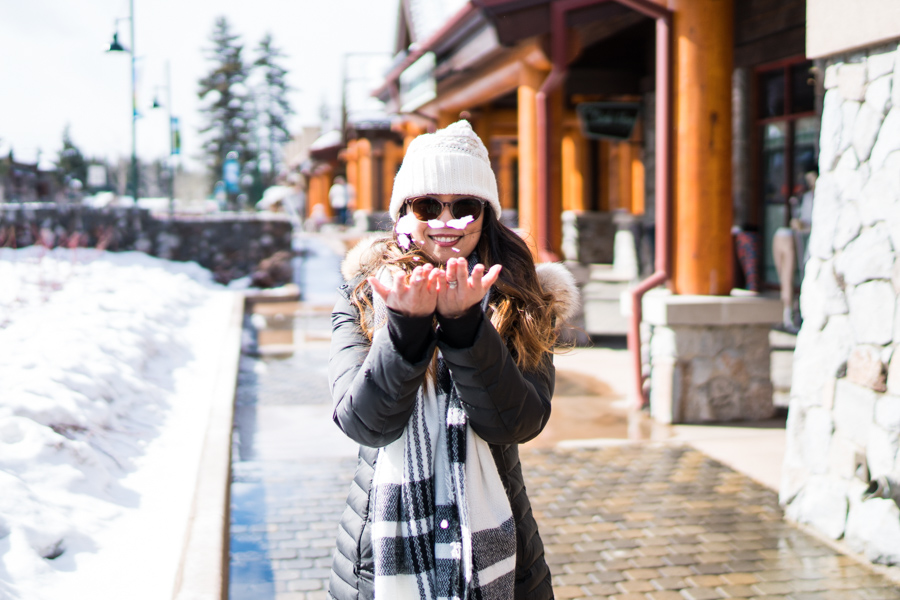 The main street is filled with souvenir shops, restaurants, and bars. It's also where you go to get to Heavenly Mountain. We rode the gondola at Heavenly Mountain this past summer and really enjoyed the views from up there. We planned to go up there this time around to see how different the views were during winter time, but ended up not being able to go up because they closed it down due to high winds. Instead, we walked about 10 minutes down a side street towards the lake.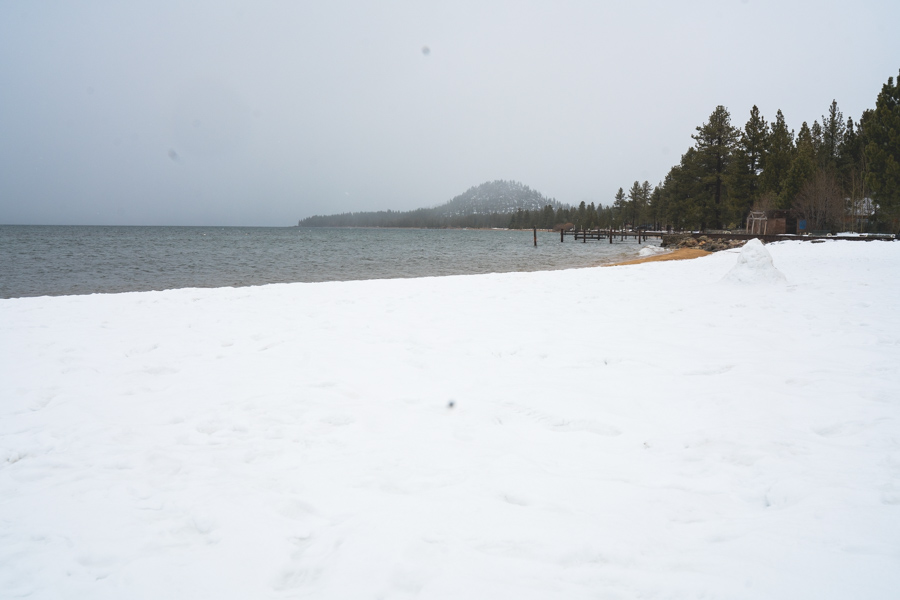 It's always interesting visiting a lake during the winter and seeing the beach covered in snow. It was also freezing so we didn't stay there too long.
From the lake, it was another 5-10 minutes walk back to Harvey's. I honestly didn't know that the beach was right there when we visited during the summer. Definitely something to remember for next time.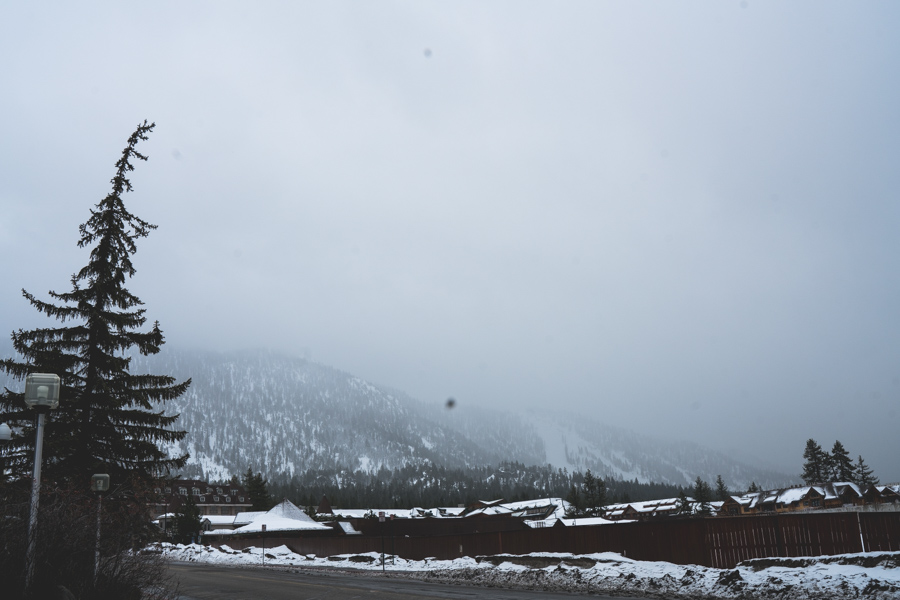 Back at the hotel, I got a chai tea latte from the Starbucks in the lobby to warm up from our walk. We also grabbed Cinnabon because my husband was craving it. A little later, we headed back out to get gas so we wouldn't have to worry about it the next day. Another plus with Harvey's is the free valet with unlimited in and our privileges. It is so convenient.
This was the view from the gas station. It was really pretty!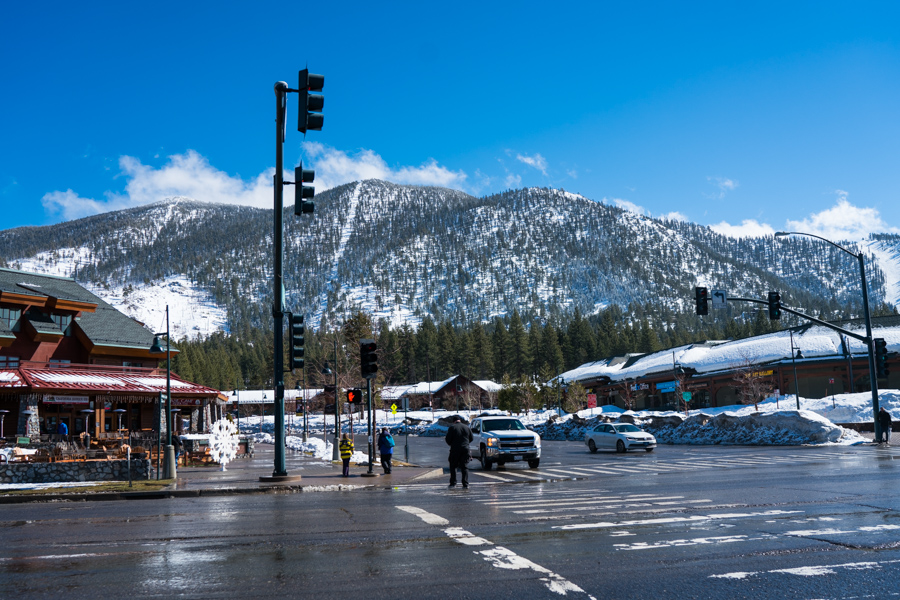 At 5 PM, we finally headed to our spa session. After the relaxing day we had, it was so nice to get a massage. After our massages, we went to a dinner reception. We ended the night playing in the arcade. It was great. When we got back to our room, around 11:30ish, I had the crazy idea of driving back home that night since the roads were dry and it was going to start snowing around 3 AM. My husband agreed and we ended up checking out and driving back home that night/morning. We made it home around 3 AM with no problems.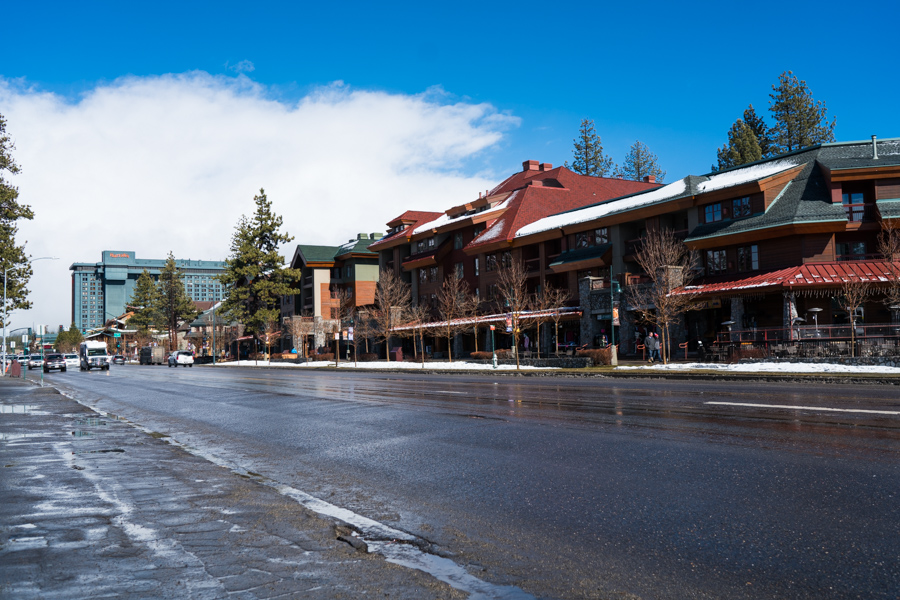 Overall, I prefer Tahoe during the summer. I feel like there is much more to do and see because you aren't limited driving around the area, due to the weather. I look forward to going back in the summer and kayaking.
-Gretch