Our flight to Xi'an was fairly short. I believe it was under 2 hrs. I mentioned in my previous post that our friends planned to travel with us throughout our entire trip, however their flight to Xi'an was at the Shenzhen airport and ours was at the Hong Kong airport and so we parted ways and planned to meet up at the Xi'an airport. Our flight times were fairly similar, however they were set to arrive first.
The next morning, we set up a taxi pickup with our hotel to drop us off at the airport. From there, we checked into our Xi'an flight only to learn that my husband and I were not seated together. We asked the rep to seat us together and thankfully he was able to make it work. Honestly, for someone who flies frequently, I always have to sit next to my husband and don't like the idea of flying alone unless I really have to. Once that was settled, we had plenty of time to waste and so we window shopped a lot (tons of luxury brands at the HK airport) and then had a bite to eat at their massive food court. We ended up eating McDonald's though because we were craving for some chicken nuggets and fries. 🙂
Afterwards, we made it to our gate. Thankfully, Xi'an was written on the TV screen in big words and so we knew we were good. 10 minutes before we boarded, they made an announcement in Chinese and all of a sudden almost all of the crowd stood up and started to line up while others stayed seated as if nothing was going on. We obviously were confused. My husband checked in with the attendant to find out what was going on and they simply told him that we were boarding soon, but didn't explain what the line was for. And so I went up to ask the same question, and got the same answer. So that was a fail. We decided to line up anyway and found out from a person in line with us that it was a first come, first serve boarding process and that this was the line to board. We were glad we lined up when we did because the line got super long as it got closer to boarding time. The next surprise was the boarding process. The line we were on was to ride onto a shuttle that then transported us to our plane where we then had to carry our luggage up a flight of stairs to board the plane. I've never boarded a plane from the outside before and so it was a pretty neat experience. As for the flight experience, we basically had no idea what was going on. Every time an announcement was made in English, everyone was speaking their native languages loudly and so we couldn't hear, but when it was in Chinese, everyone was quiet. So that didn't help much. We did get a full meal even though the flight was short.
Finally, we landed in Xi'an and our friends were at the arrivals area waiting for us! First thing we did was grab a taxi and made our way to the Hilton Xi'an hotel. This was our first real driving experience in mainland China. It was absolutely crazy! I remember sitting in the middle of the backseat wondering if I should be scared for my life. However, the drivers are surprisingly good at maneuvering around that it became more of an entertainment. Anyway, we made it safe and sound to our hotel and checked in.
That chandelier tho…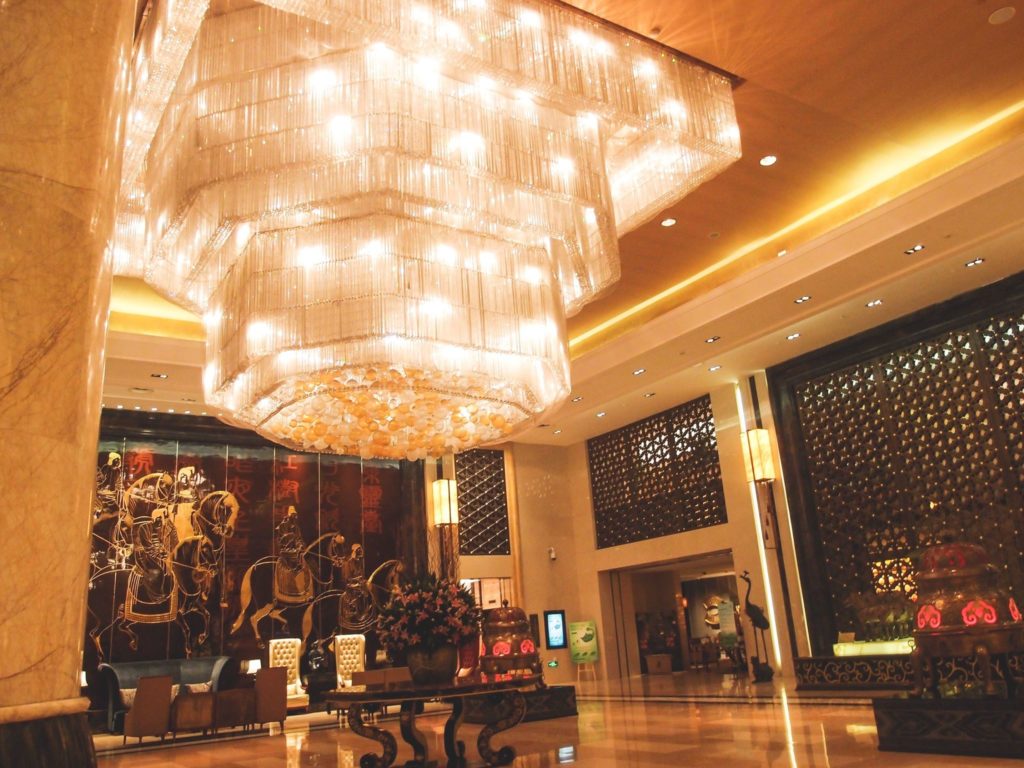 After we checked in, we were all starving and so our friends took us to the Muslim Quarters and it was amazing! On our way in, we walked by the Drum Tower (or Bell Tower…one of the two).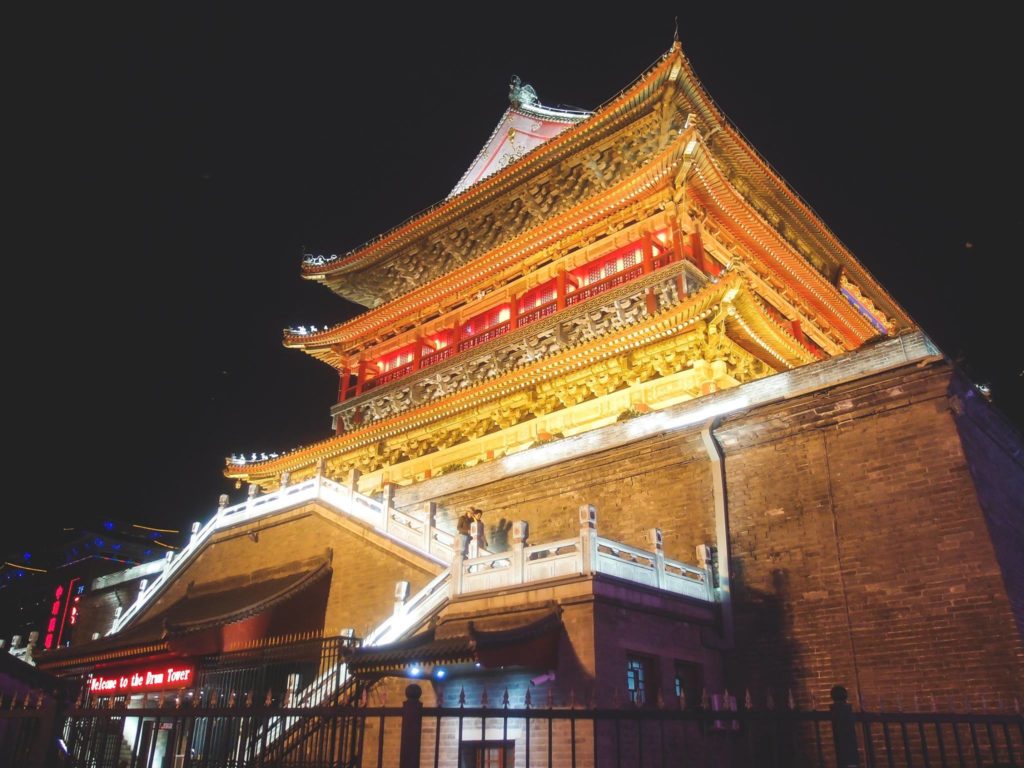 Then, it was street food after street food! And the atmosphere was insane, so lively!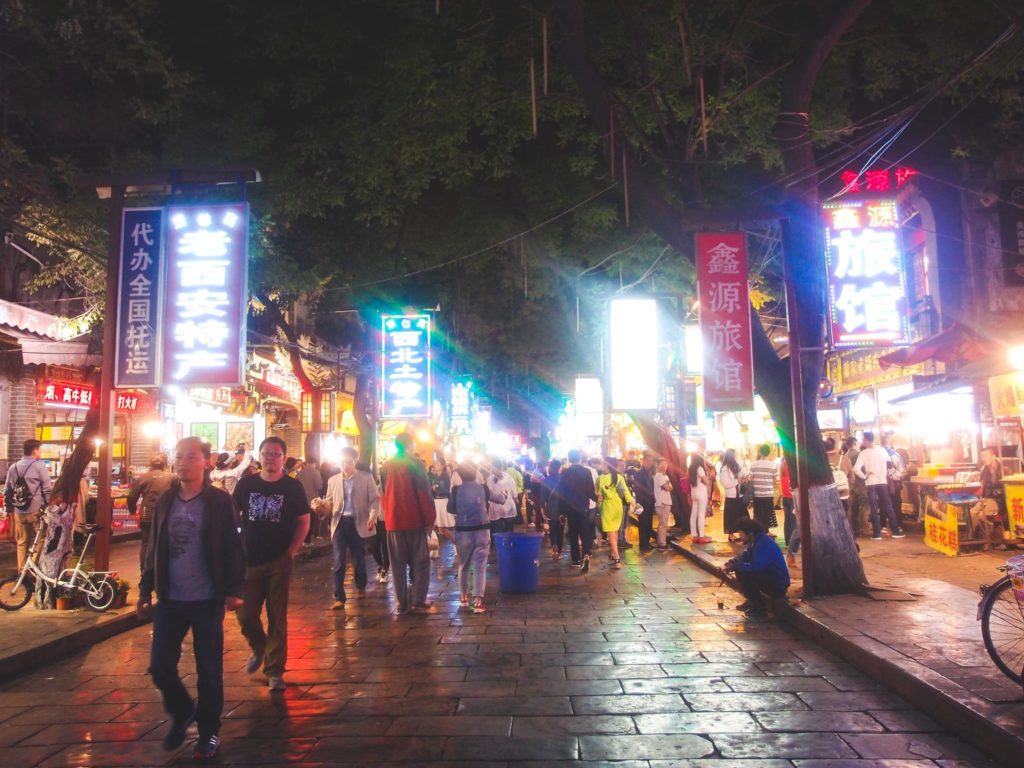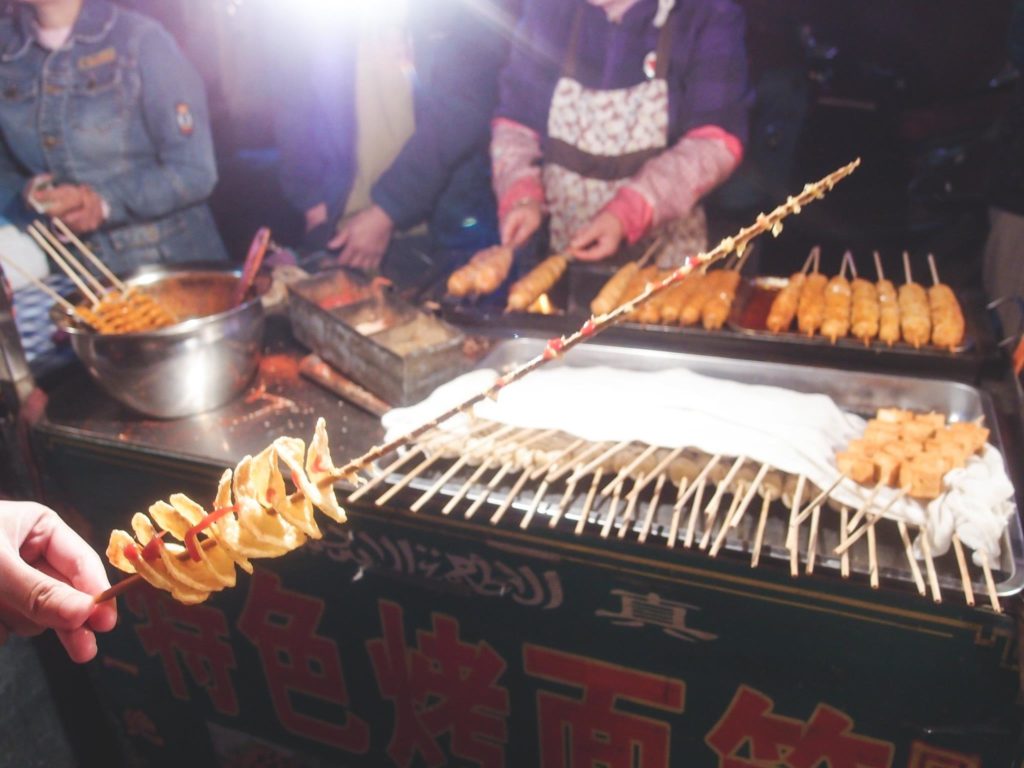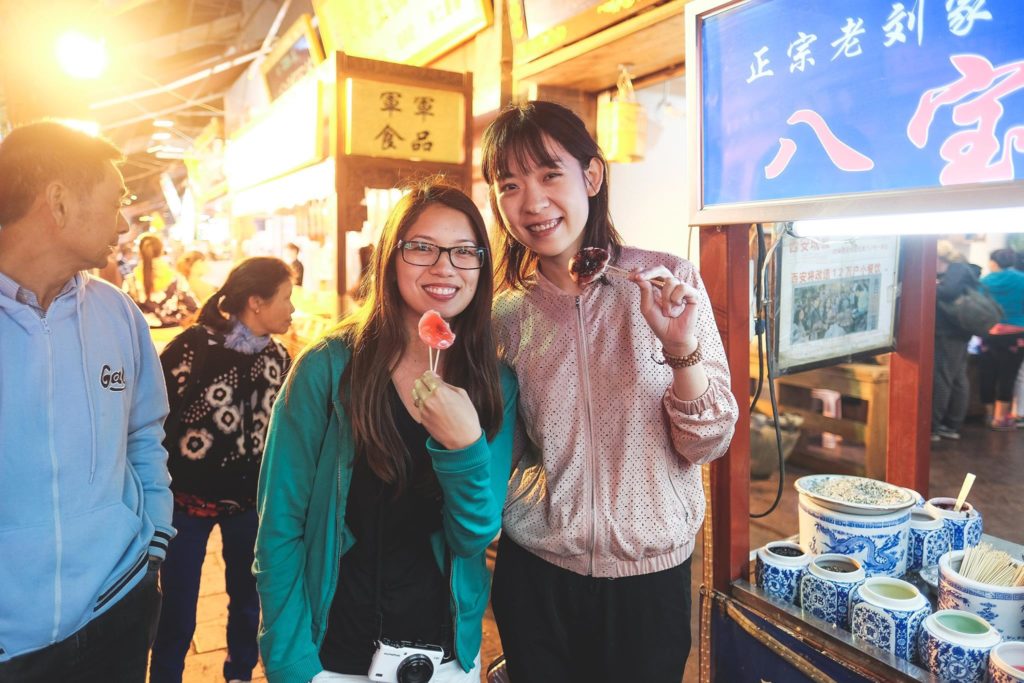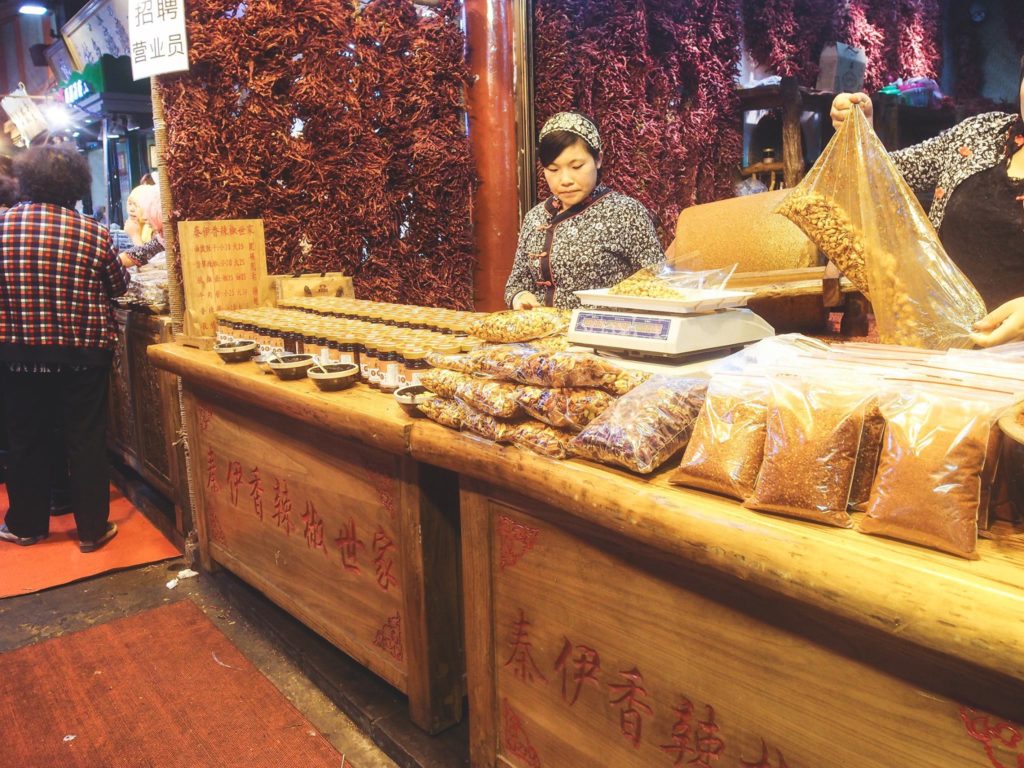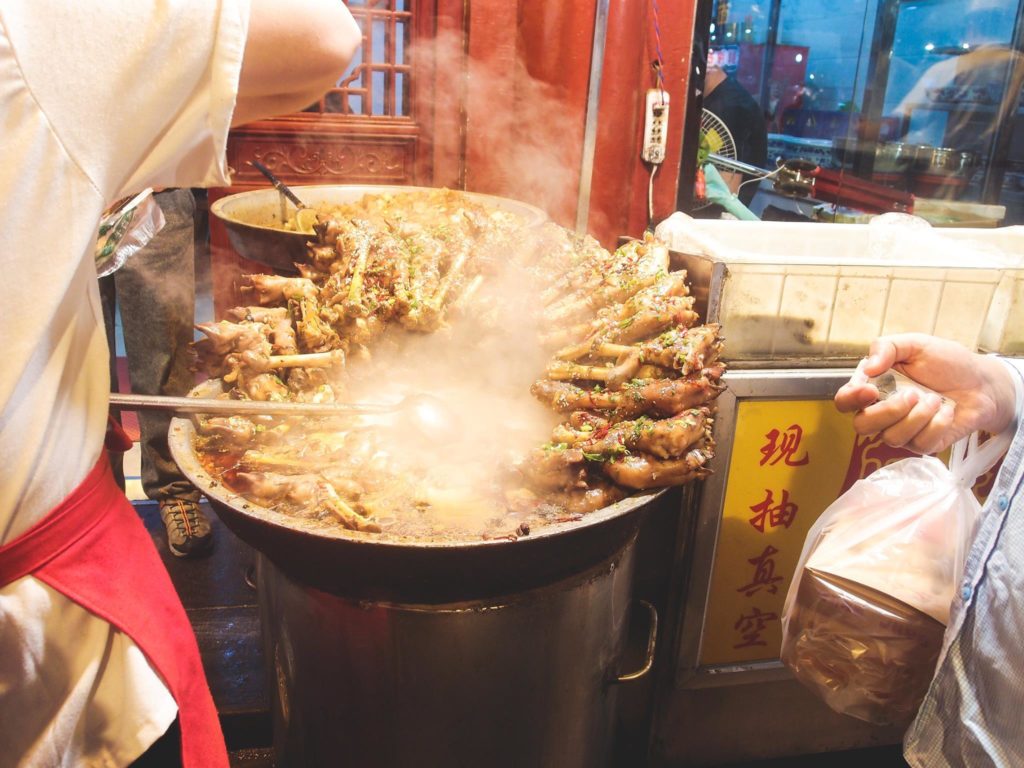 Once we had our fill, we made our way back to rest up for the night. The next day was our only full day in Xi'an and we wanted to make the most of it.
Our first stop after a quick breakfast pick up from a local 7 Eleven was the Terracotta Warriors. This was the main reason why we included Xi'an in our trip and I was super excited to see this. We ended up getting an Uber driver who was willing to drive us around for the day, which turned out perfect. We learned that a separate highway was built specifically for those traveling to see the Terracotta Warriors, which was pretty interesting.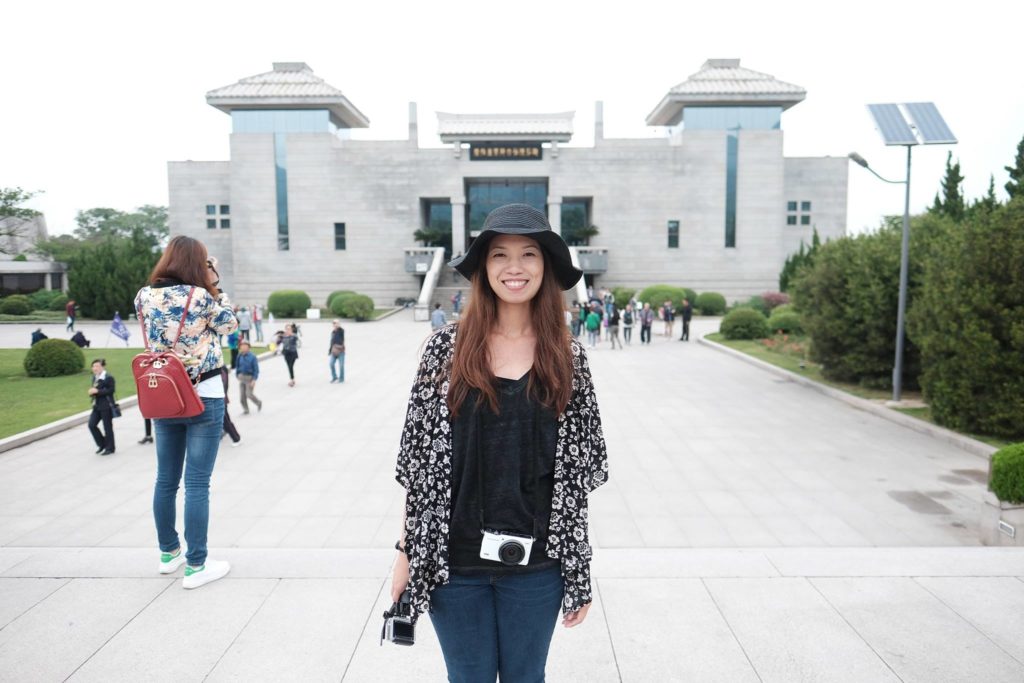 Seeing this was amazing!!!! Blew my mind.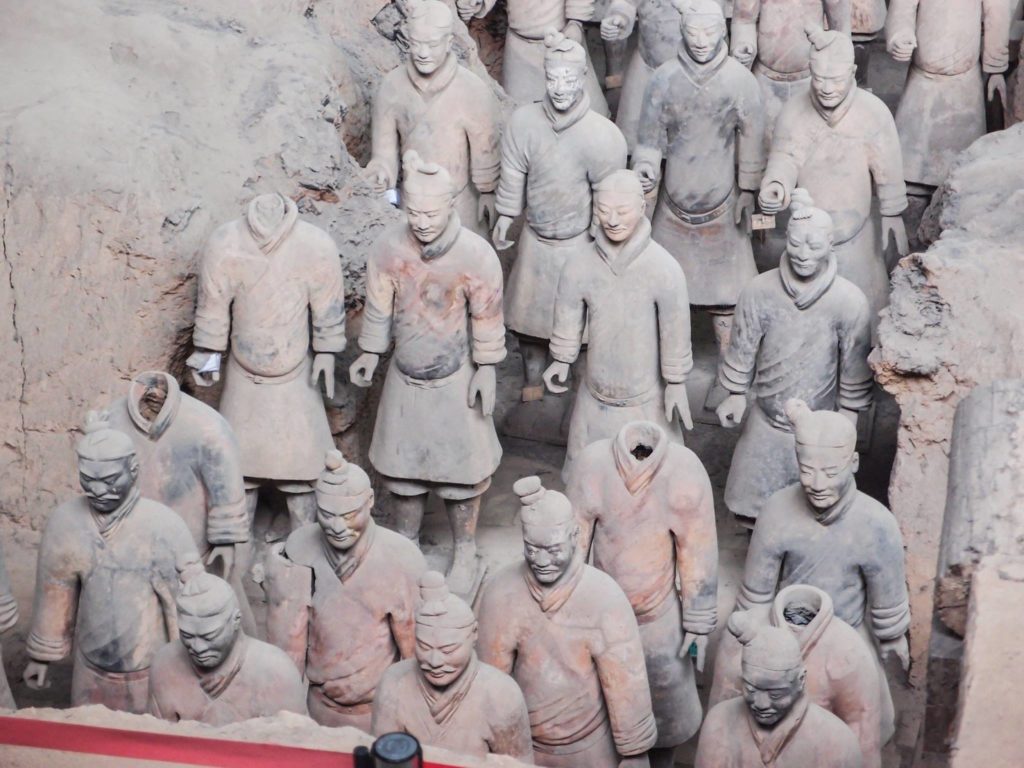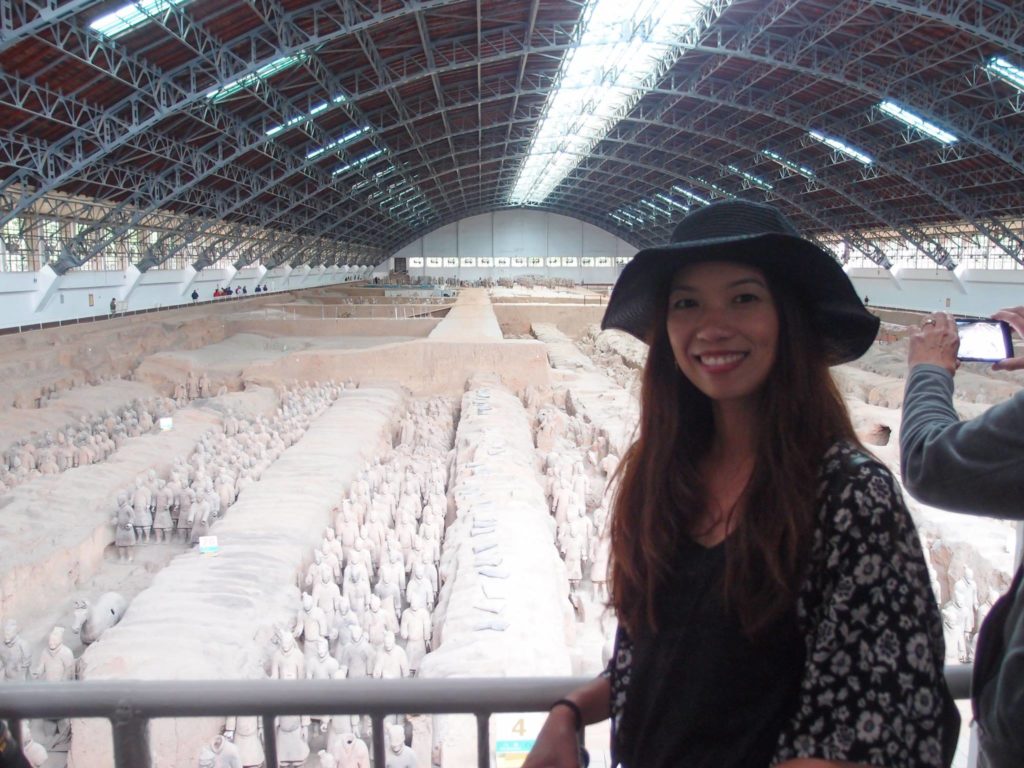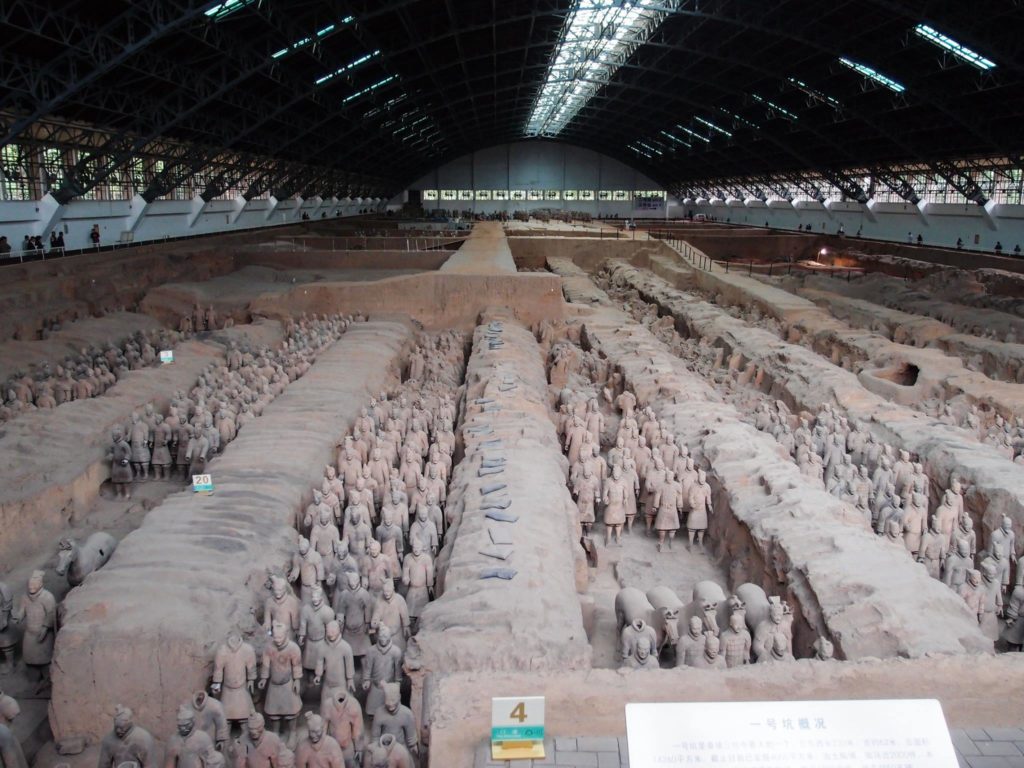 The grounds were also so pretty!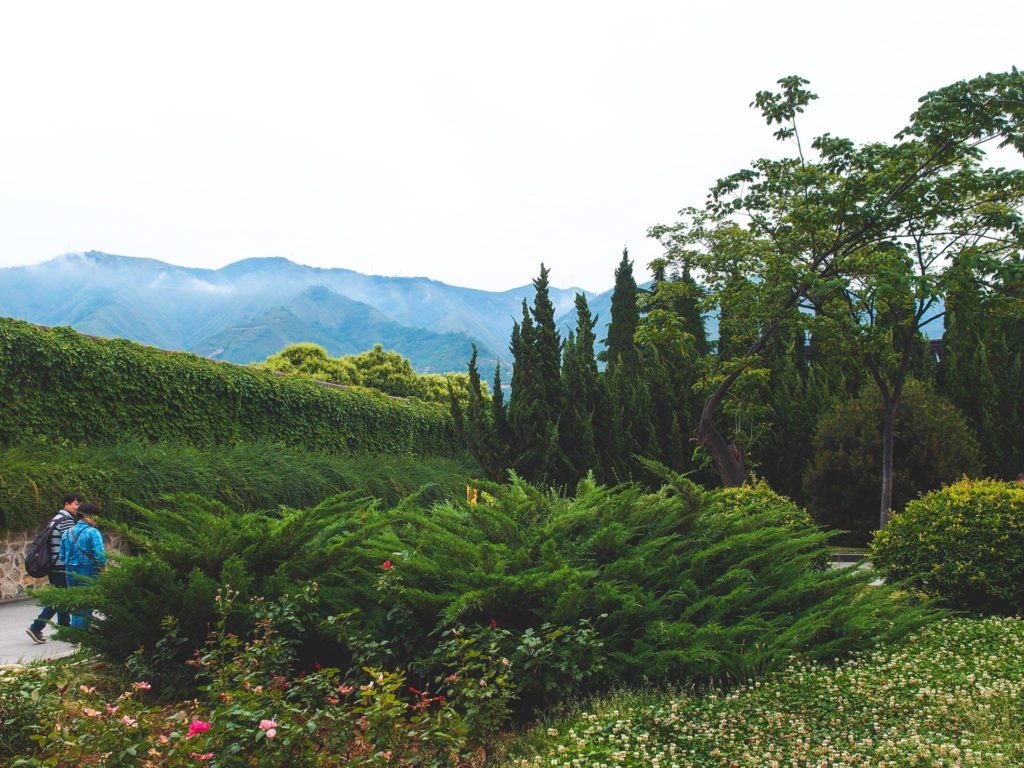 Afterwards, we made a stop at the Underground Palace, which is basically a replica of the real tomb of an Emperor. However, there wasn't much to see and it was too dark for good pictures so we weren't there for long. From there, our driver took us to Huaqing Pool. This place was a treat. I didn't even have it on my list of things to do in Xi'an, but our friends suggested to go here. The grounds were beautiful! I could hang out here all day. Every turn was seriously a photo-op.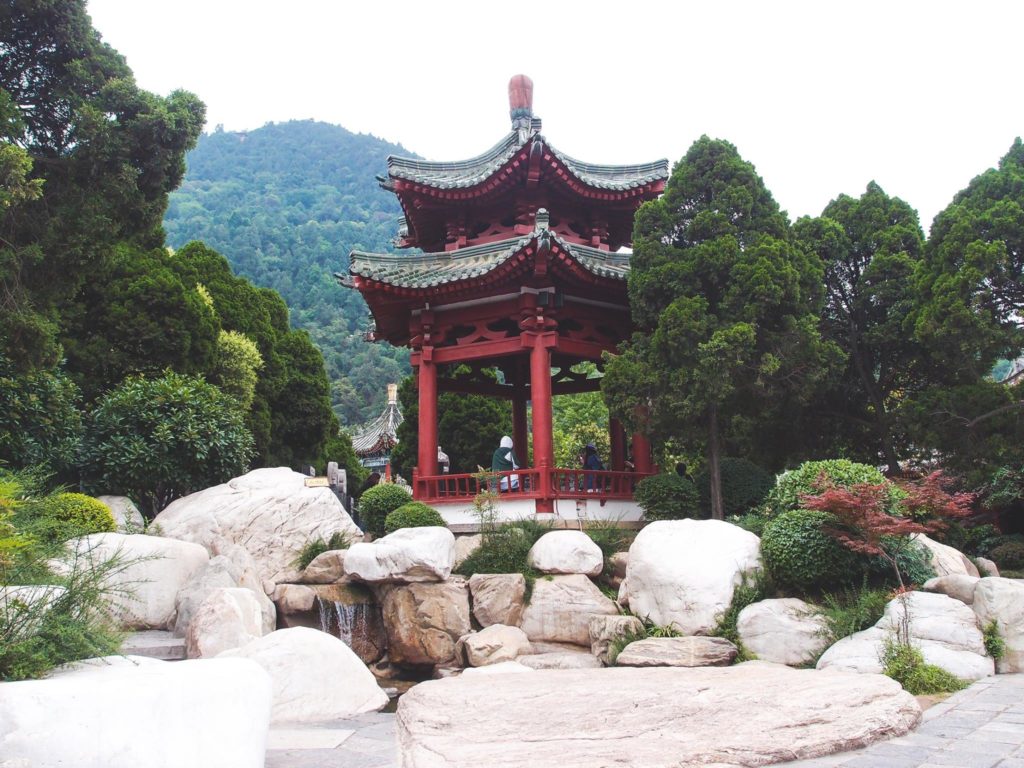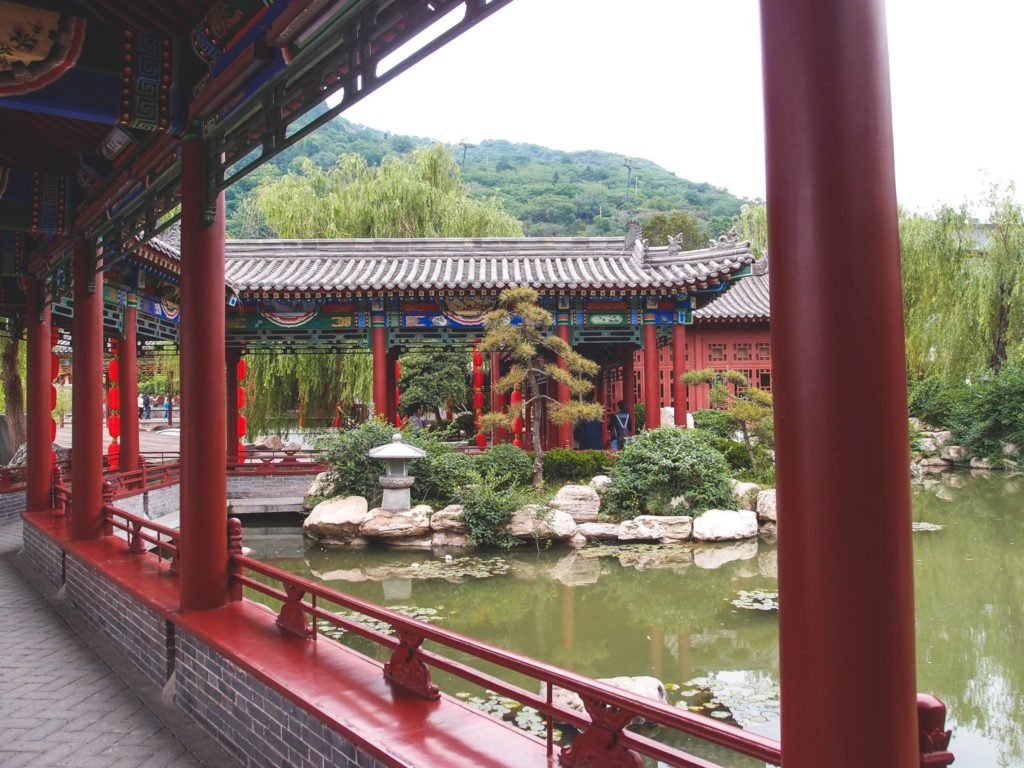 We saw this tree from afar and our friends told us that you buy a ribbon, write your wishes on it, and tie it to this tree.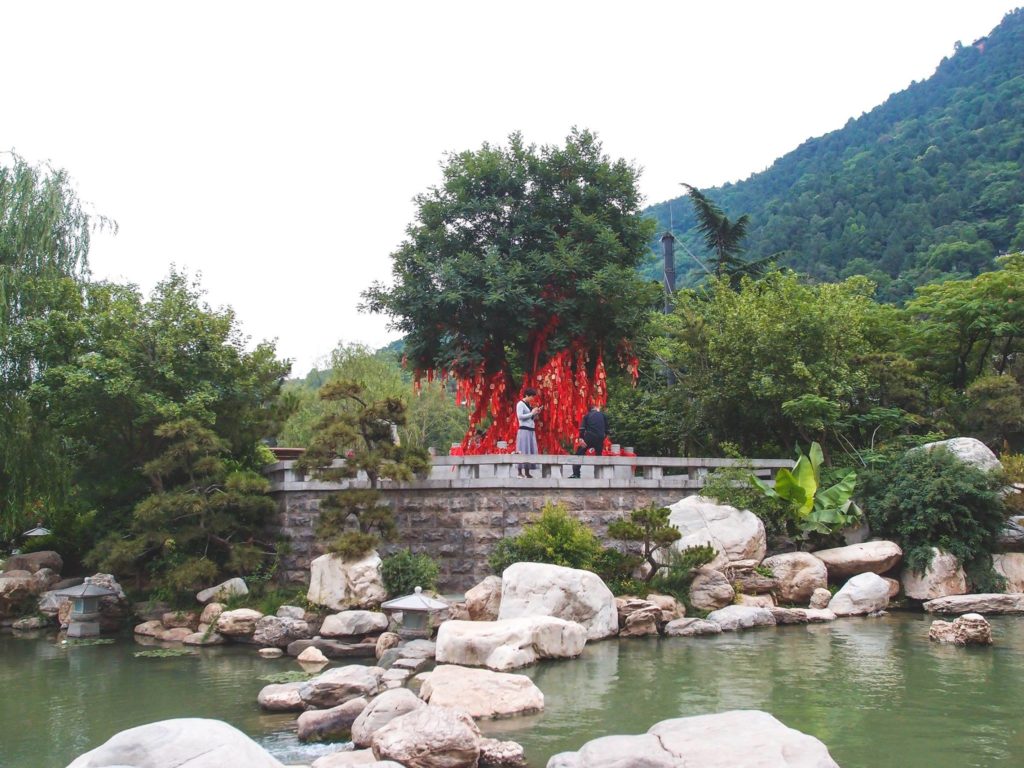 And so we bought a ribbon, wrote down our wish, and tied it to the tree. 🙂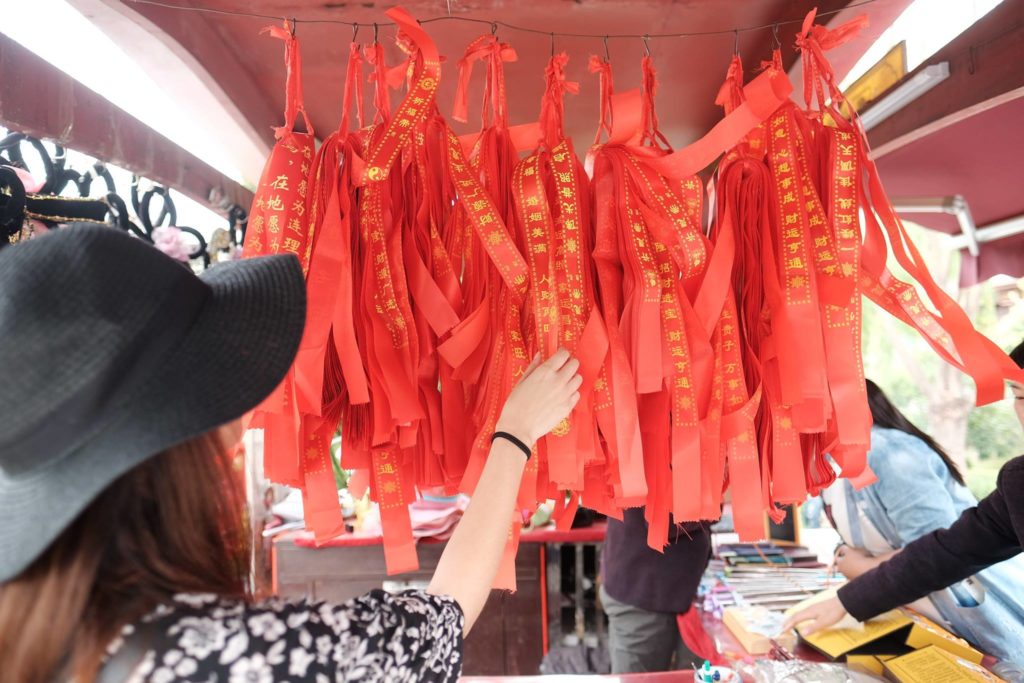 After we finished exploring, we made our way back to Xi'an and made a stop at the Big Wild Goose Pagoda to take some pictures and walk around. Our friend even told us the story about the monk.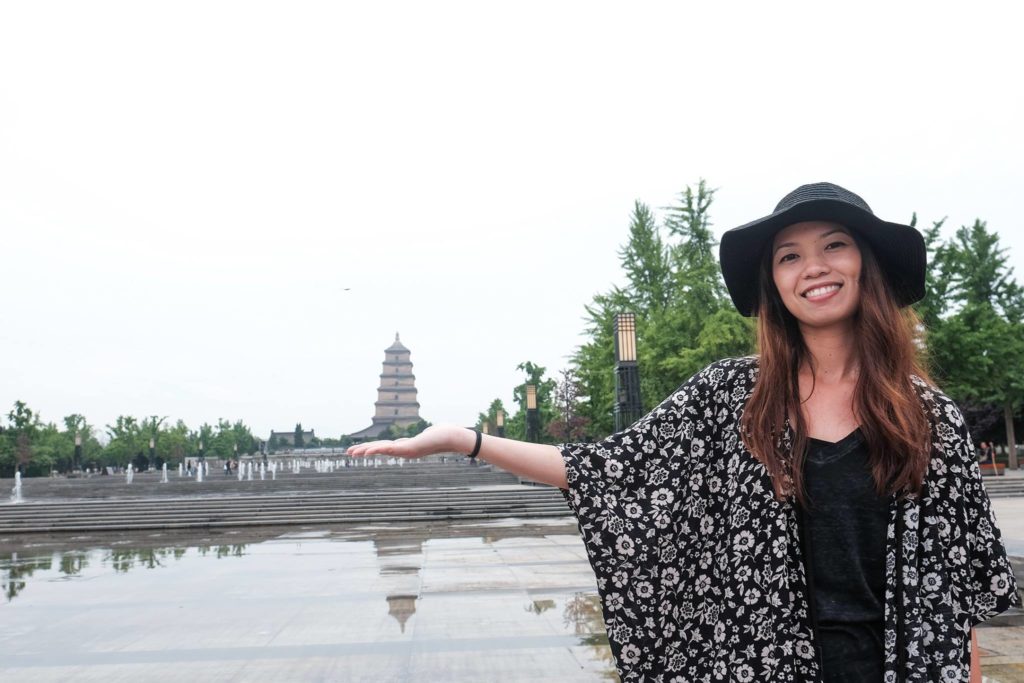 Then we made our way to the Shaanxi History Museum. Admission was free and it was fairly small and so we got through it fairly quickly.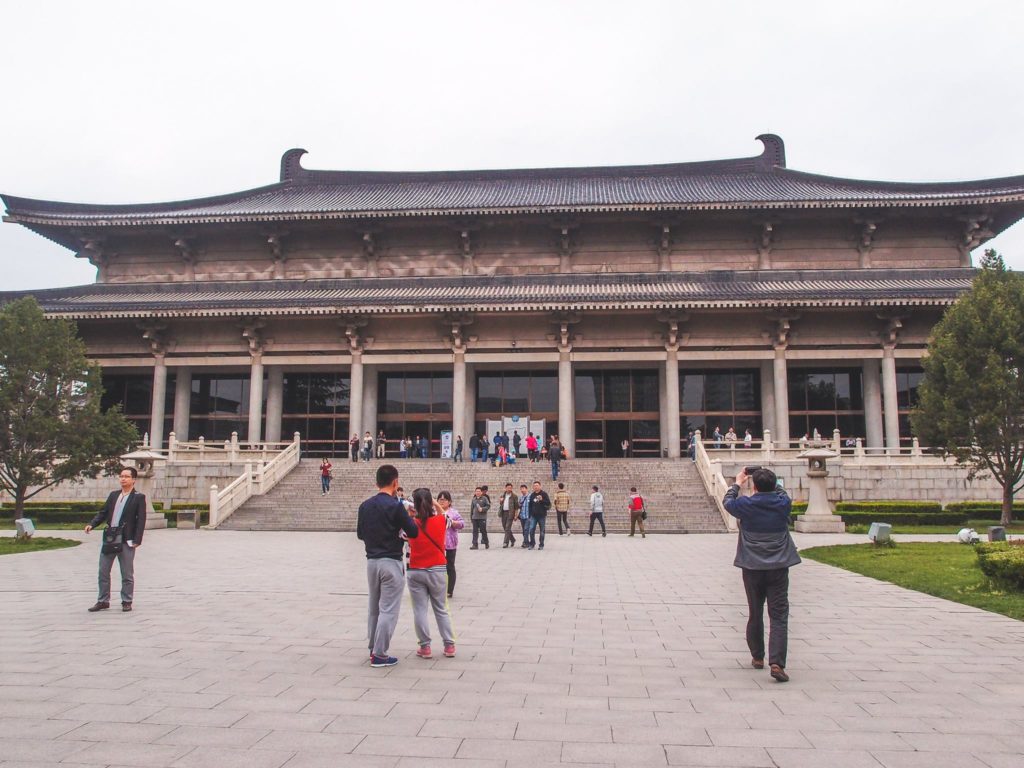 From there, we made our way to a dinner spot called The Silk Road for some yummy food.
On our last day in Xi'an, we made our way to the ancient city wall. Unfortunately, it started raining while we were walking around and my husband and I didn't have an umbrella (we decided to leave it at our hotel) and so we cut our tour short in search for a place to eat and dry up.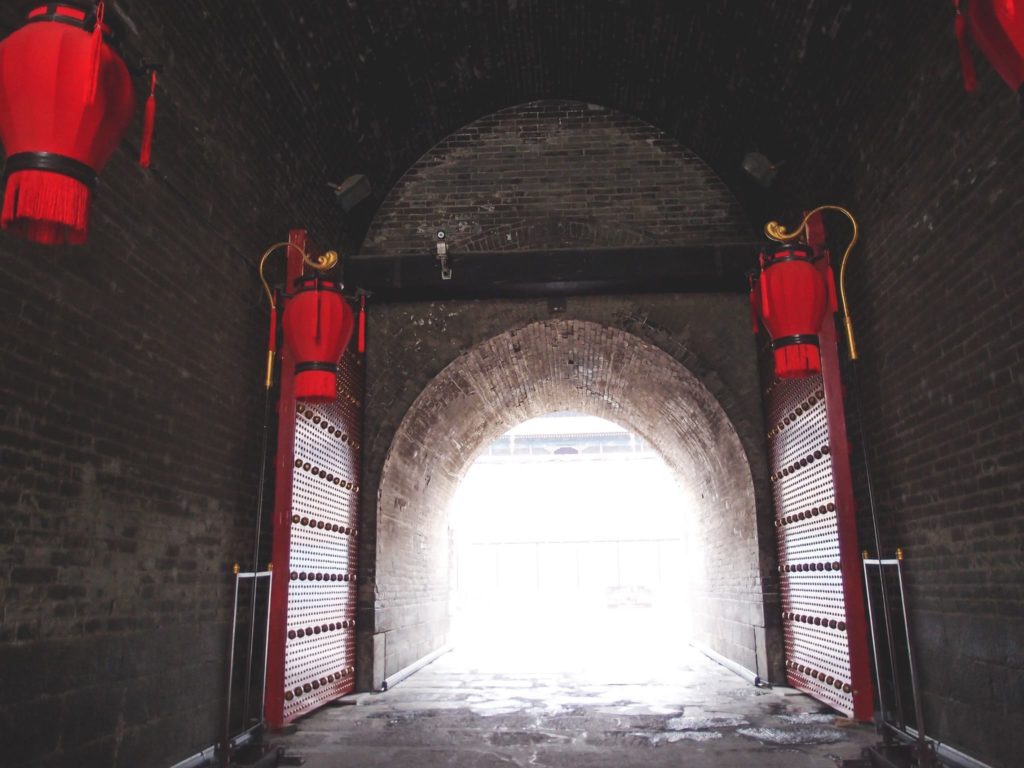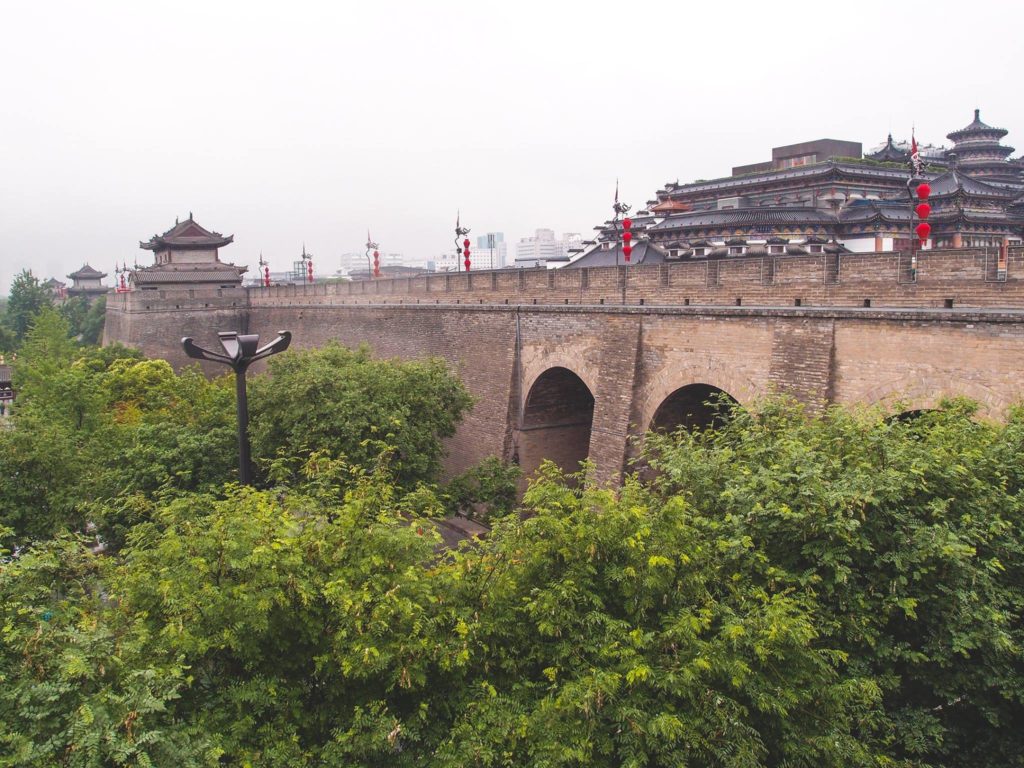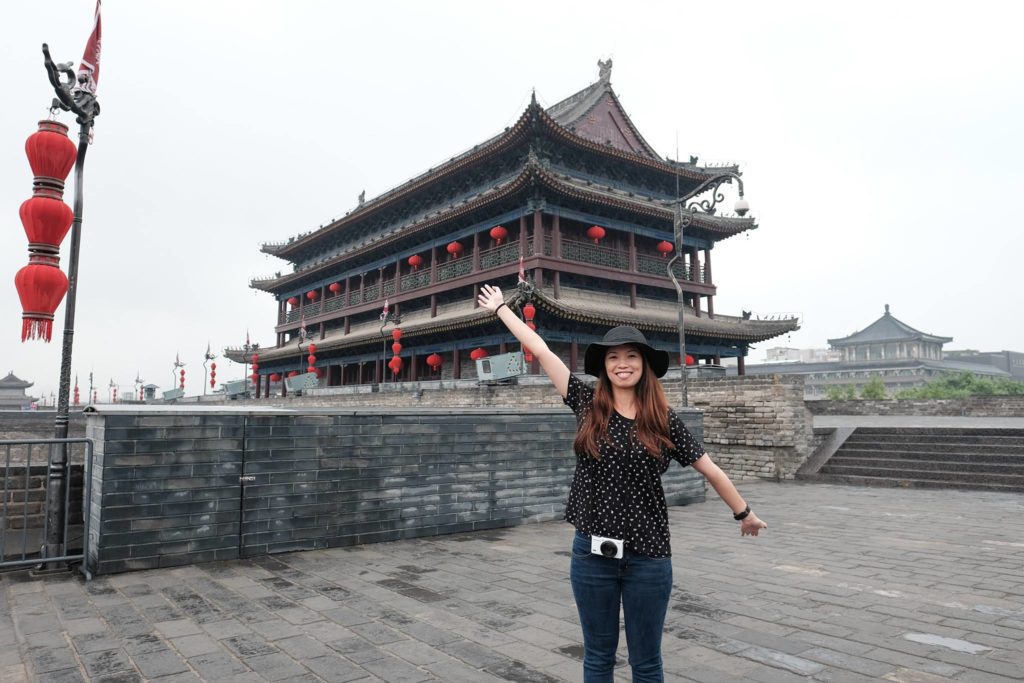 Our friends with the yellow umbrella. Smart.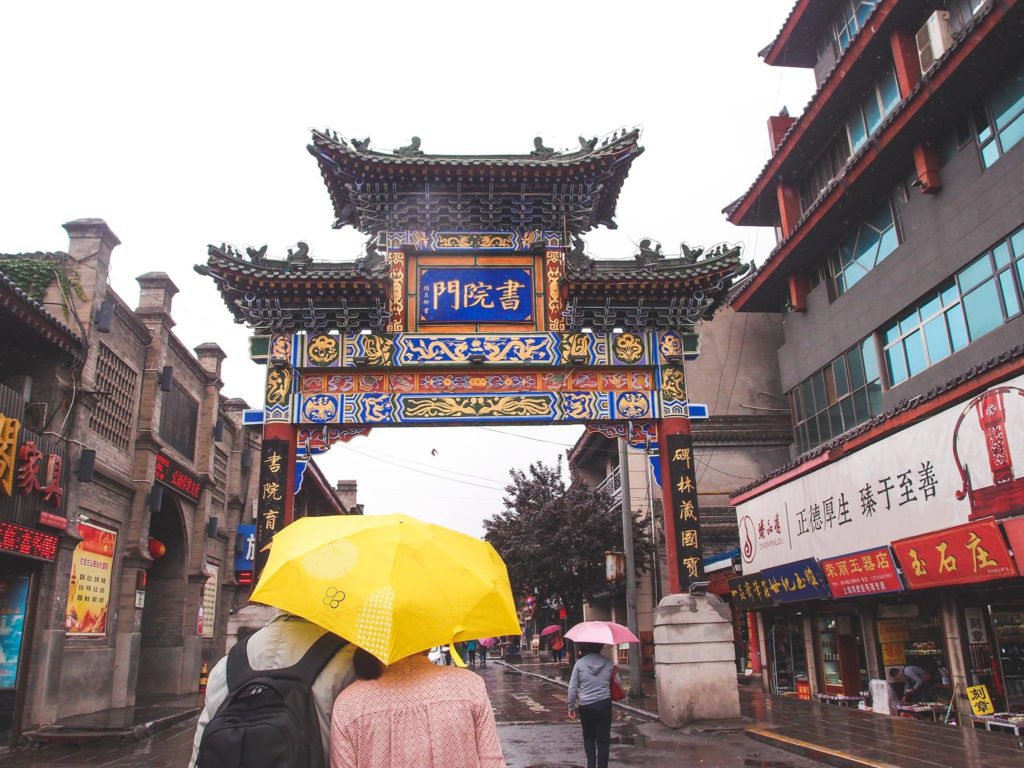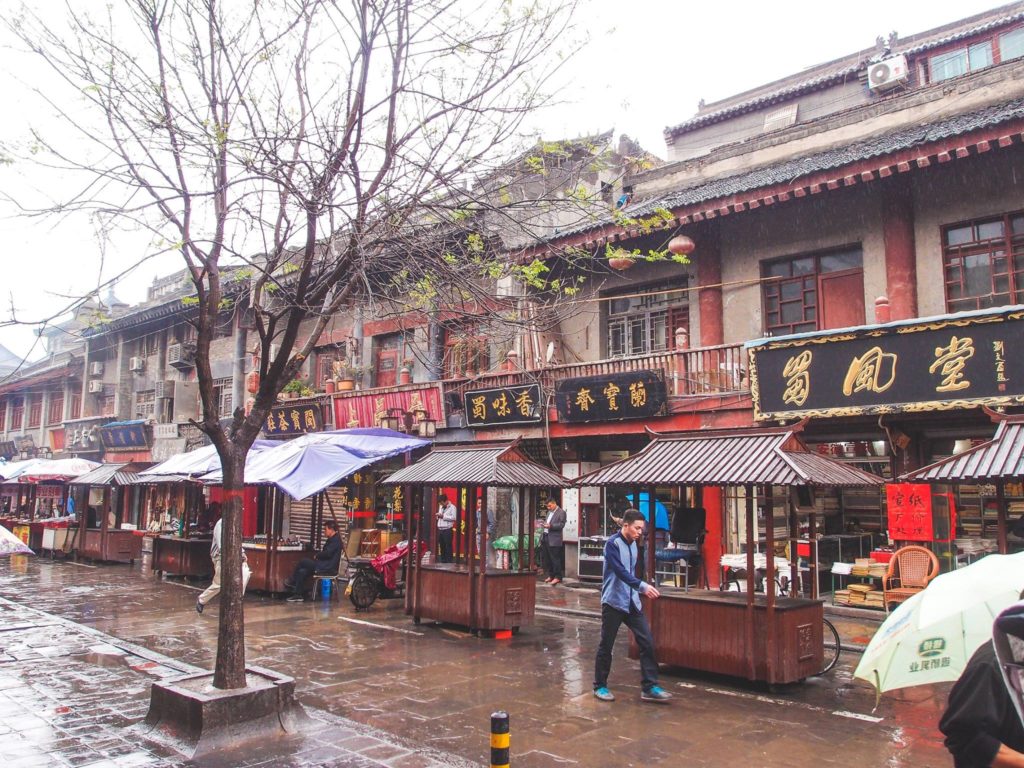 And we found the restaurant. However, they weren't open yet, but allowed us to come in and drink anyway. We got to drink yellow wine for the first time. It was nice and warm. Just what we needed. Unfortunately, it was getting too close to our train ride to Beijing and so we ended up not eating here. Too bad too, the menu looked good.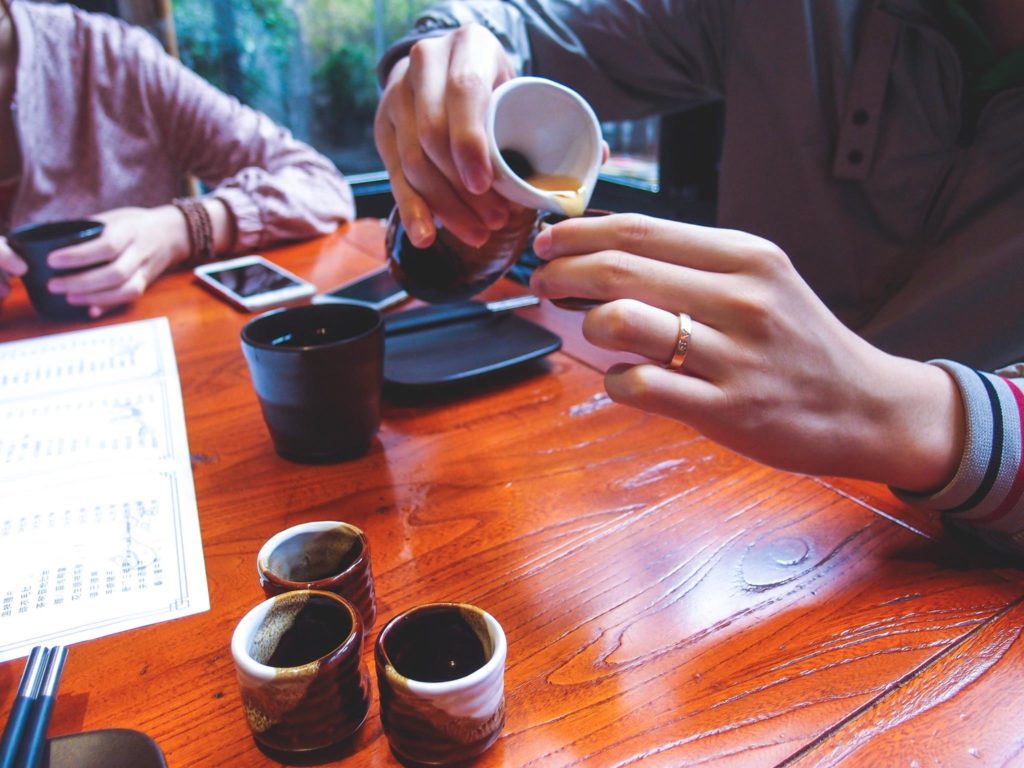 We made our way back to our hotels to get our luggages and then headed to the train station. We ended up eating lunch there.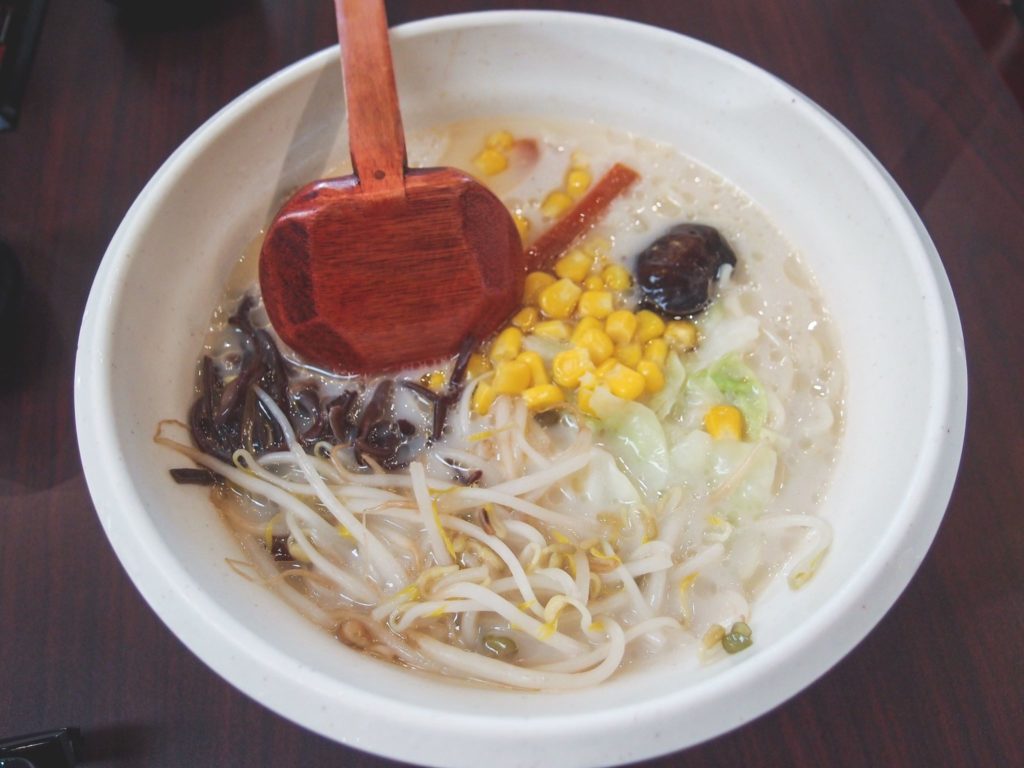 Then we waited in line to board. Funny story, I pre-purchased our train tickets online and had it sent to our hotel. However, I ALMOST forgot to pick it up from our hotel. I don't know what made me think of it, but the next day I remembered and asked them if they received our tickets. Thankfully, they did and all was good!
Side note: We ate at the ramen place upstairs next to McDonald's. 🙂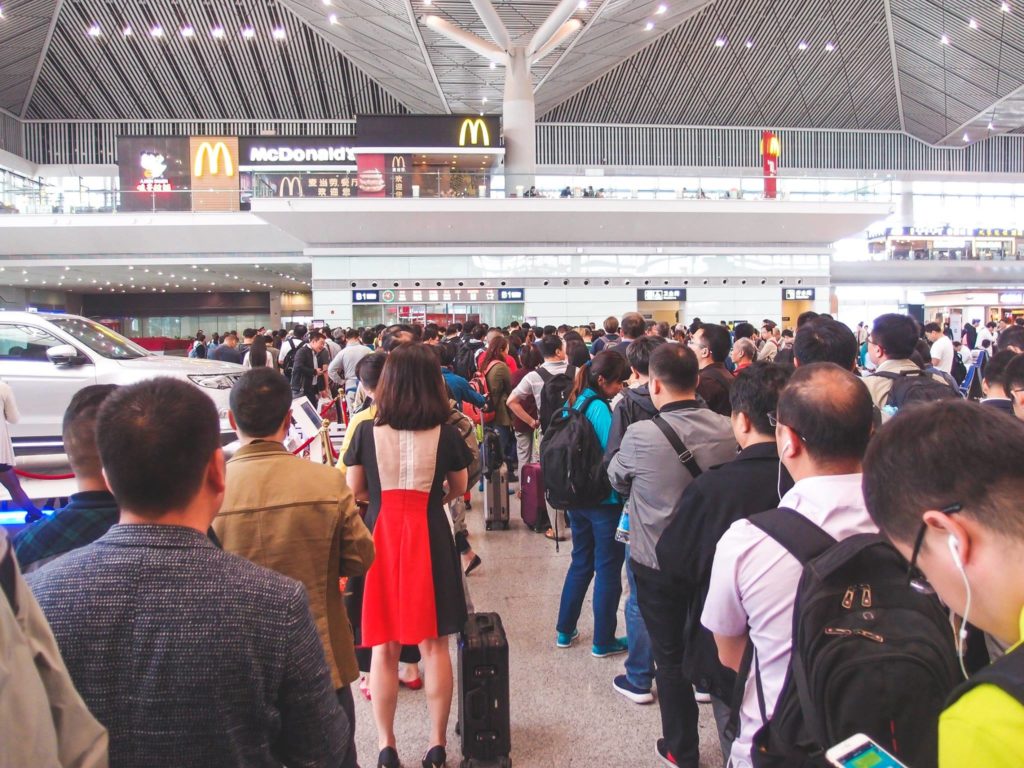 -Gretch