Over the holidays, my husband along with one of our close couple friends went on a Spain and Morocco trip! We booked our tickets over the summer and were counting the days until it came.
The beginning of our vacation was pretty stressful. My husband and I decided to bring 1 check-in luggage and a carry on since we were packing heavier items due to the weather. When we got to the check-in counter at American Airlines, the attendant told us that the system wasn't letting her issue our boarding passes because we had a checked luggage and our layover in Madrid was only 60 minutes and that the airline needed 90 minutes to move luggages from one plane to the next. Unfortunately, since we booked through Priceline, we had to call them to fix it. We called Priceline and were on the phone with them for almost 2 hours and by the time they fixed it by re-booking us on a later flight when we got to Madrid, we had already missed our flight out of SFO. Four hours later (still at the airport on the phone with Priceline), they re-booked us for the following day even though earlier they had told me that they found a flight for later on that night that we could take, but told us an hour later after being on hold that it was already full. After we got off the phone with Priceline, we went back to the American Airlines counter to speak with a manager to see if he could find a better flight for us. He couldn't. We headed back home after that very upset because Priceline and American Airlines caused us to miss our flight, which meant we were going to arrive in Barcelona 2 days later than planned without either company reimbursing us for a hotel night and three activities that we had already booked and paid for. We made it back home around 3 PM (we got to the airport at 7:30 am) starving and exhausted from dealing with Priceline. My husband decided to call American Airlines' customer service to let them know what had happened and thankfully the lady that we had spoken to was just as upset as we were about the situation and found us a flight for 8 PM that night that would arrive in Barcelona the same day as planned, just 9 hours later! We were ecstatic and told her to PLEASE book it for us. After the phone call, my husband and I went back to SFO (paid for our 3rd UBER ride that day) and got to the British Airways counter. As we were getting checked in, I was nervous the attendant would tell us that something else was wrong, but all went smoothly and we were FINALLY on our way to Barcelona! Yay!!!
About 15 hrs later, we landed in Barcelona at night. We went straight to our hotel, reunited with our friends, and went to bed. It was such a long day for us! We missed the Christmas Market and the Picasso Museum (already paid for), so that was unfortunate.
The next morning, we made our way to La Sagrada Familia and it was beautiful! The exterior detail was so intricate and the interior was breathtaking. I've never seen anything like it.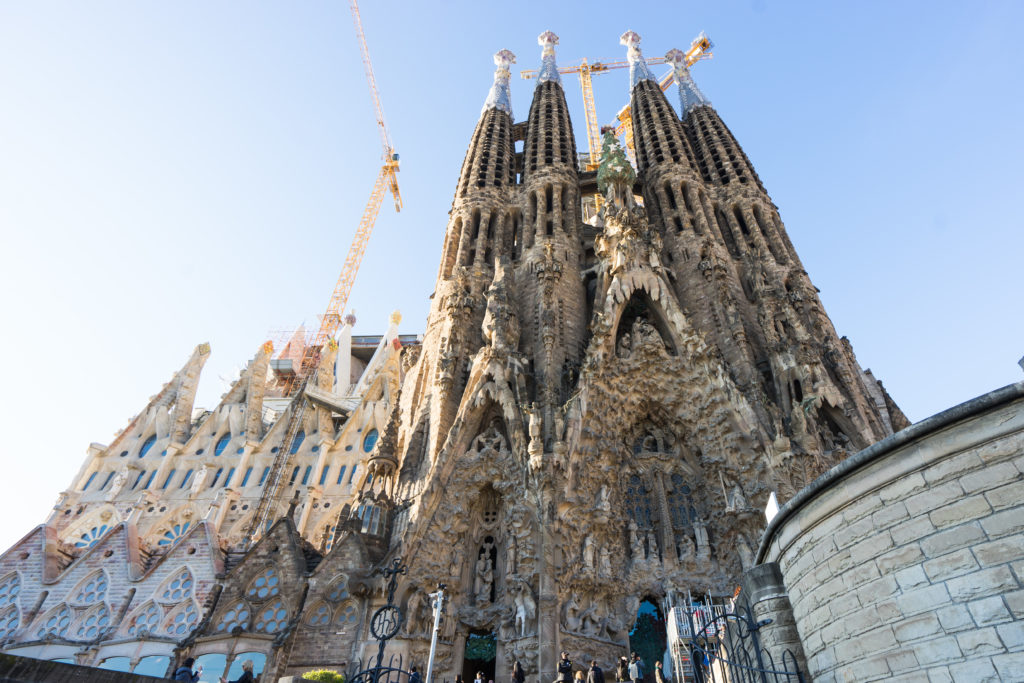 I love how bright it was inside. I'm so used to going into darker churches, basilicas, and cathedrals, but this was beautiful!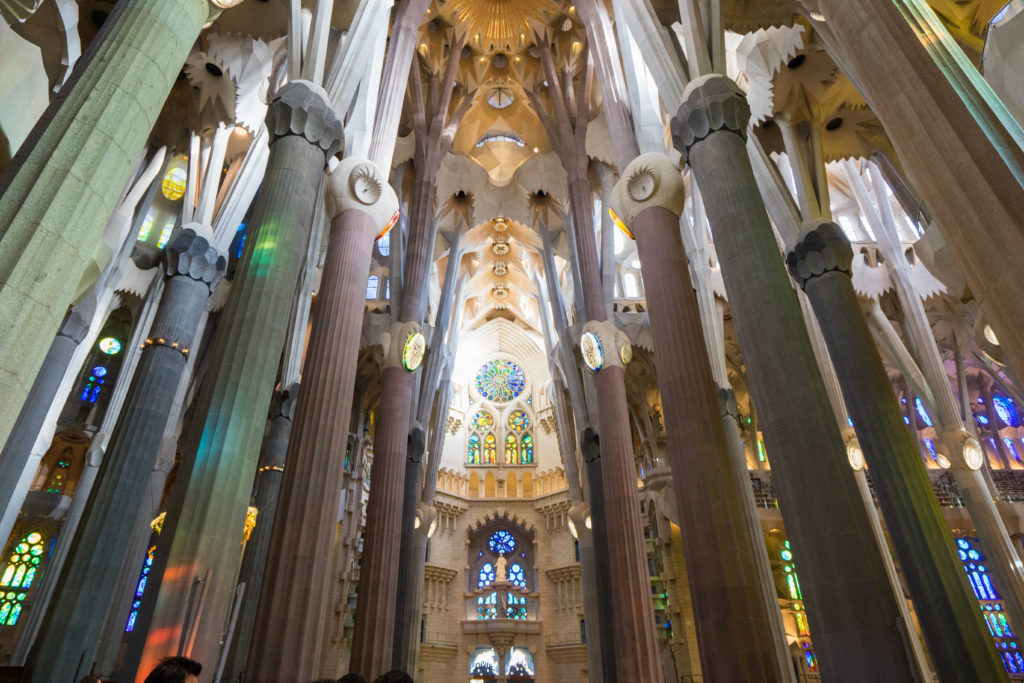 We purchased our entrance fee online and bought separate tickets to go up the Passion Tower. The view was amazing! You get to ride an elevator up, but beware because you have to take the stairs down, which is one of those narrow winding stairs. I had to stop a few times because I was getting dizzy. 🙂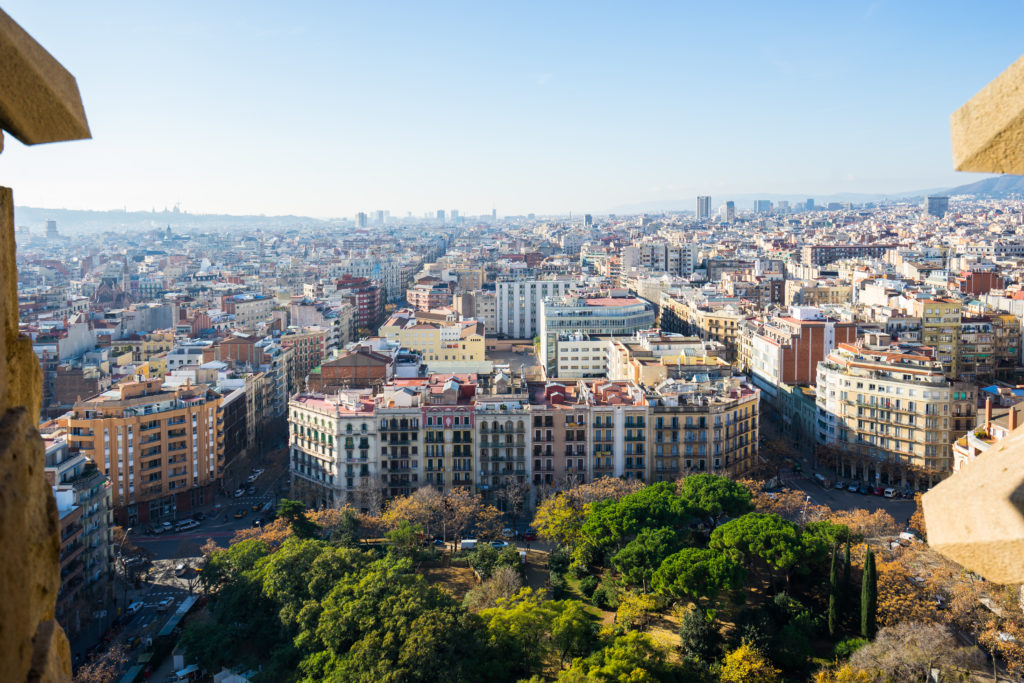 After we finished with La Sagrada, it was pretty much lunch time, so we headed to La Boqueria to grab a bite to eat.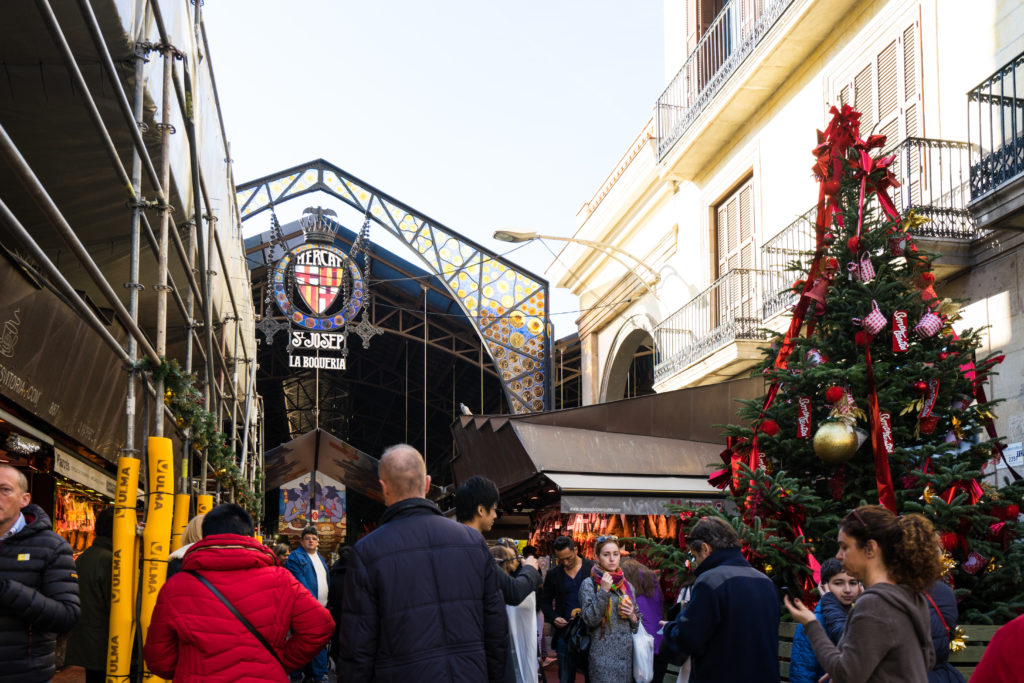 Later on that day, we made our way to La Pedrera (Casa Mila). We pre-purchased our tickets online and so we didn't have to wait in line.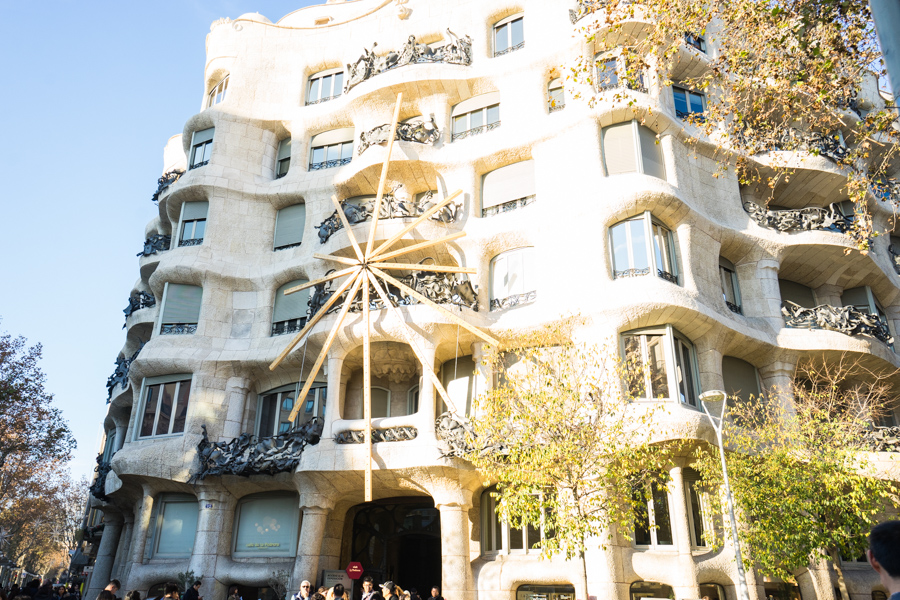 Absolutely loved the rooftop design. It was beautiful!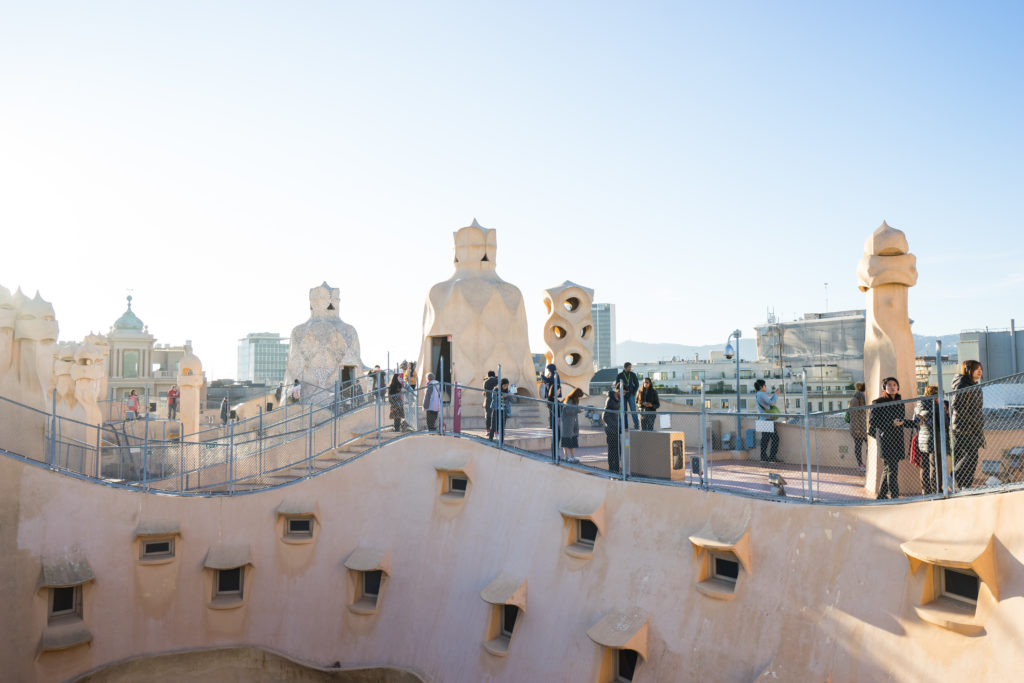 On the way back to our hotel, the street we were on had tons of luxury stores and I am a sucker for luxury purses/wallets, so we made a stop at Chanel. I'll talk about my purchases in another post and how I saved so much more with the VAT refund!
That night, we made our way to Font de Montjuic to watch the water show. It was pretty, but we didn't stay for the whole show. It was cold and we were getting hungry. We walked around La Rambla and found an awesome tapas restaurant called Santa Anna. I had my first sangria in Spain there. The food was also delicious!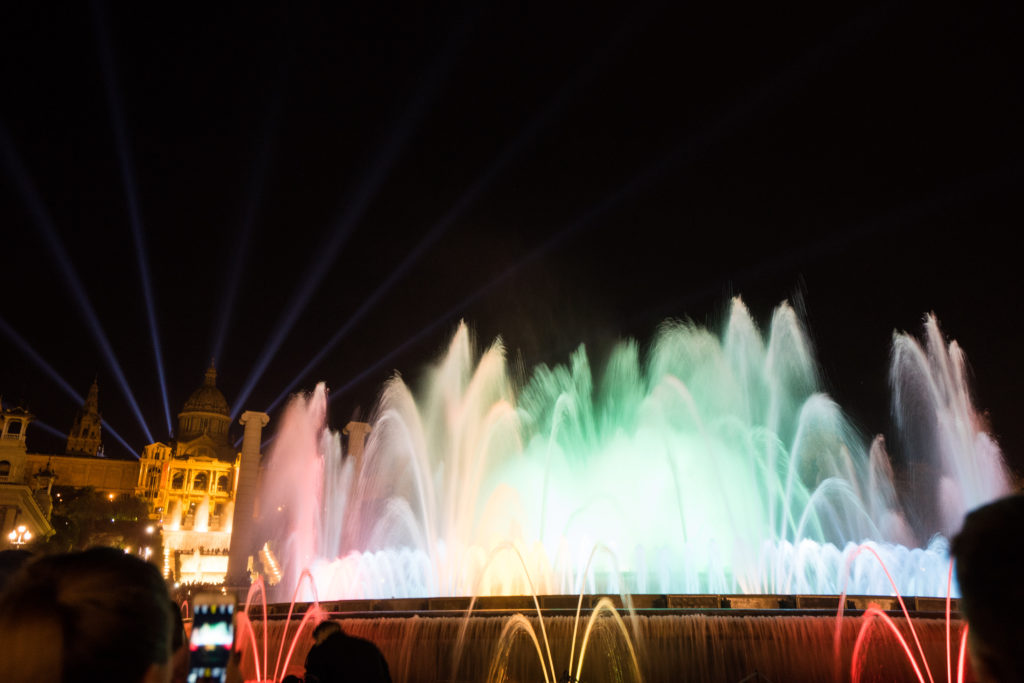 The next morning was Christmas day! Our first stop was Park Guell.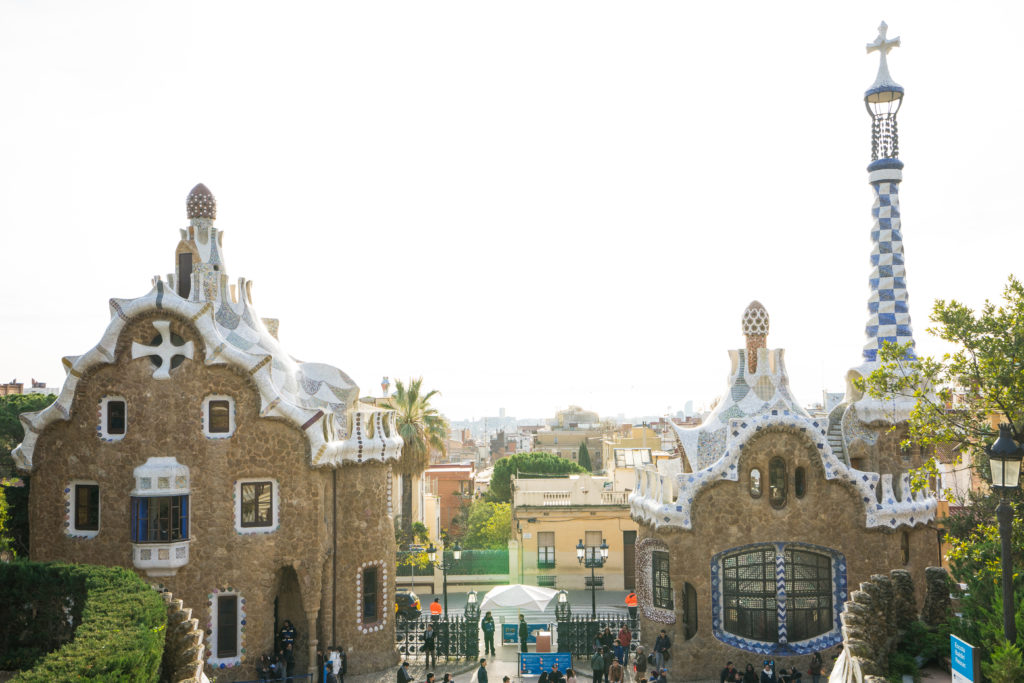 The view was breathtaking! Since we went in the morning, the sky was a bit overcast so we didn't get the cool blue skies photo, but it was beautiful nonetheless. We also pre-purchased these tickets online.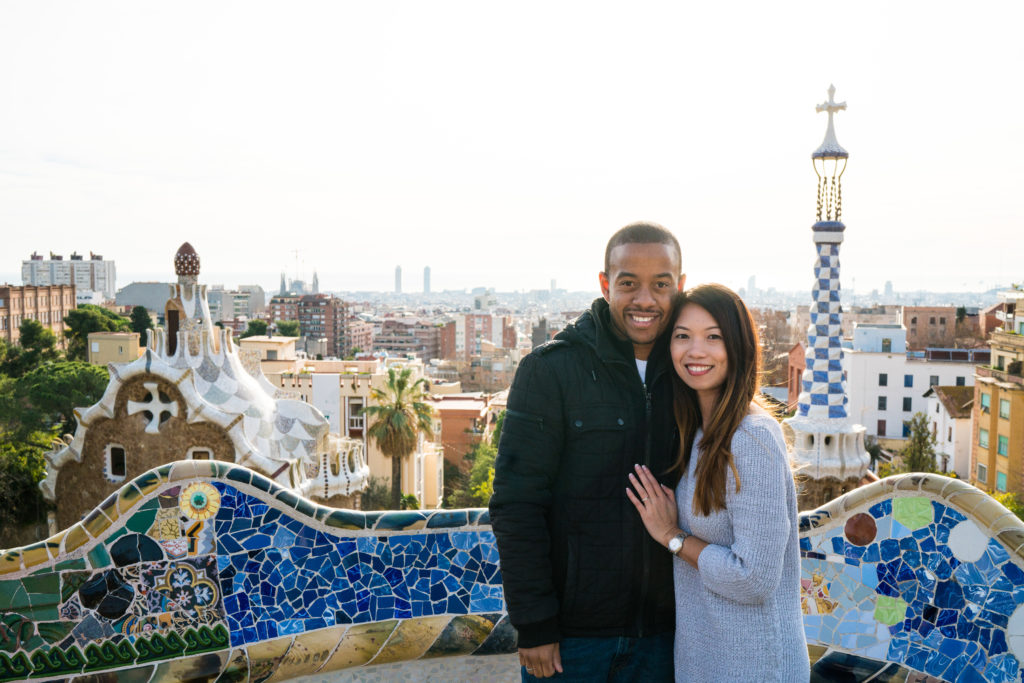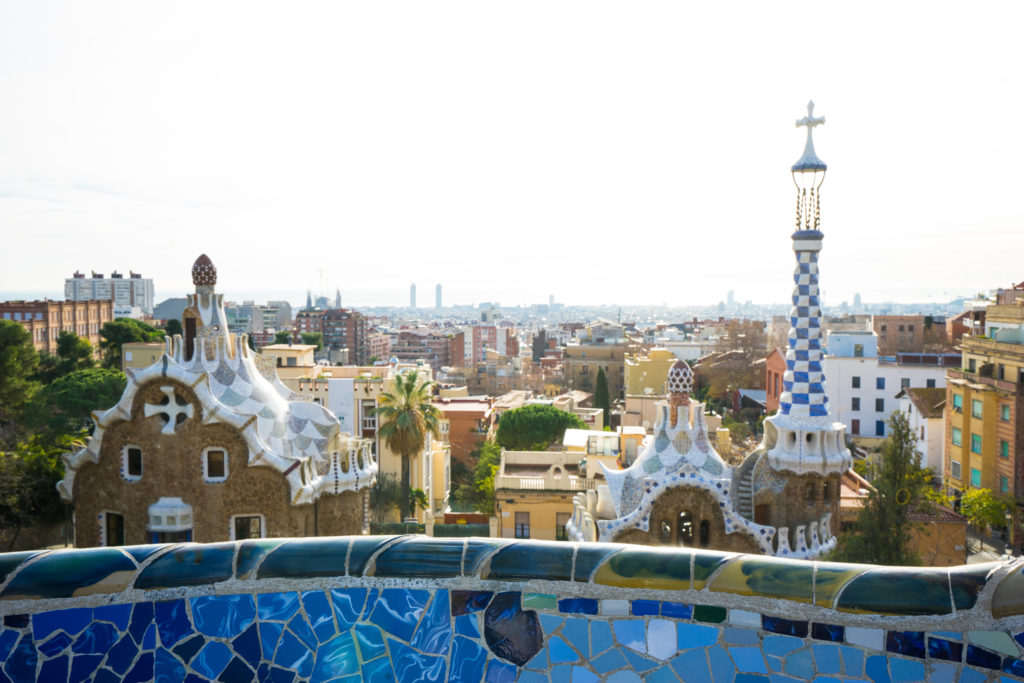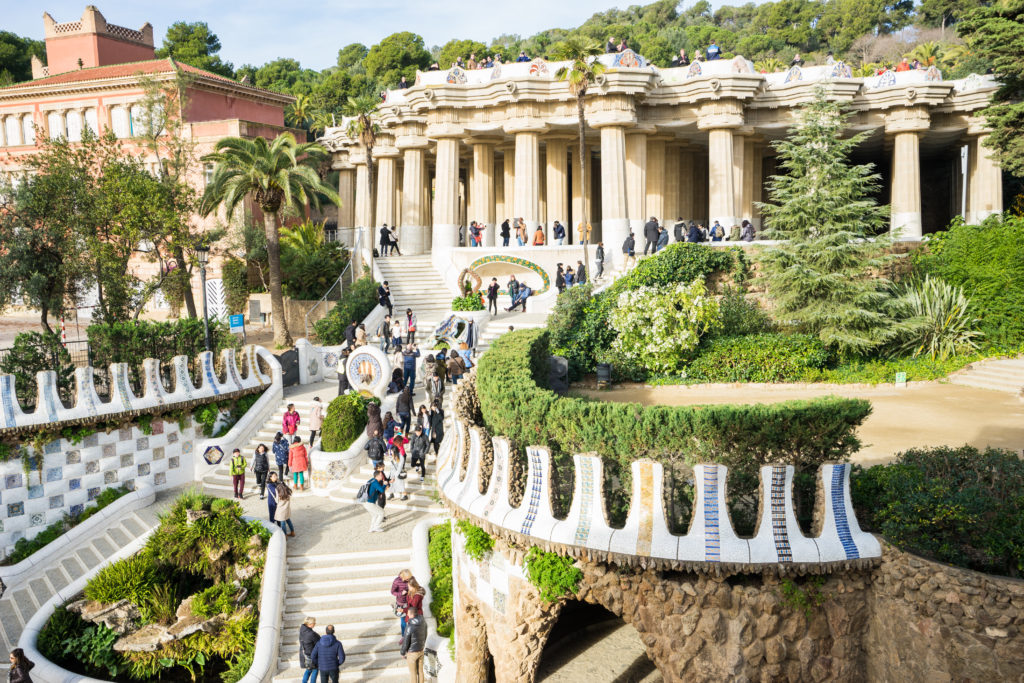 After Park Guell, we had our cab driver stop by the Camp Nou stadium so that my husband could take a quick photograph. He's a huge Arsenal fan, but wanted to at least check out the other stadiums since we were already there. Afterwards, we made it back to our hotel with a lot more time than expected and headed out to the Barcelona Cathedral.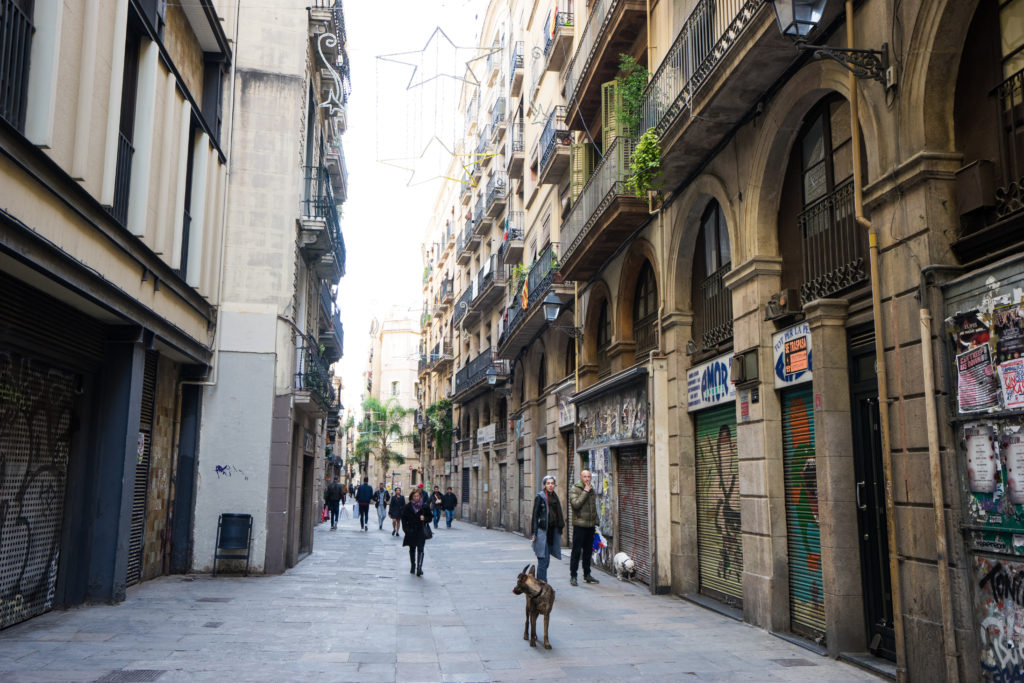 I honestly didn't think we would have time to see this cathedral because it was actually scheduled as a stop for the day we arrived, but since we came in 9 hours later, it was pretty much taken out of the picture. However, we didn't take as long as expected at Park Guell and had plenty of time to make this stop.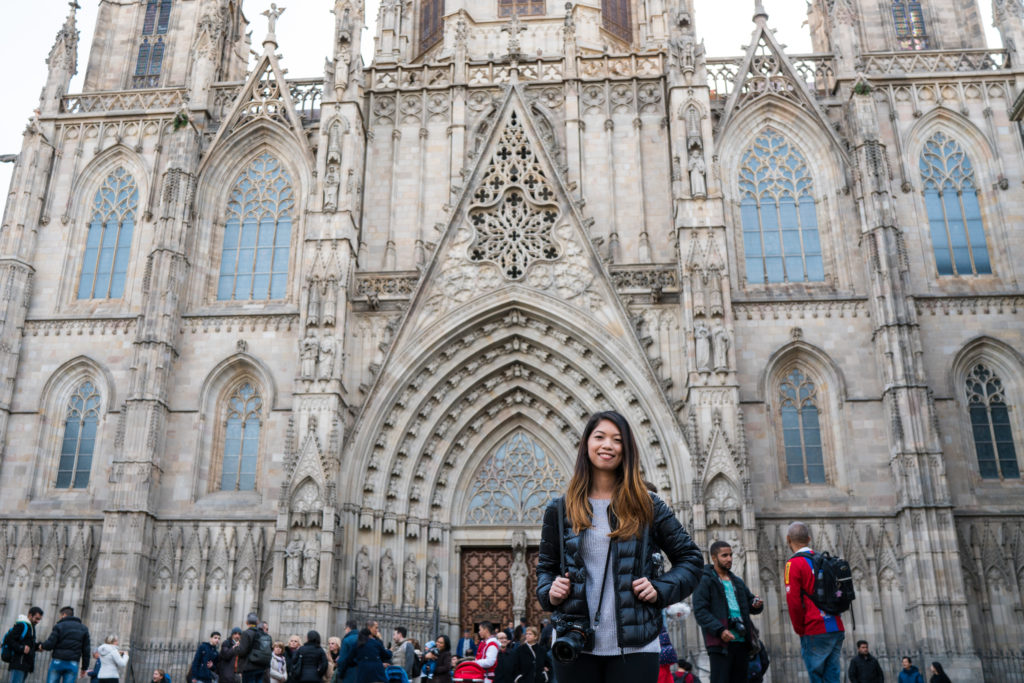 It was free to get in, which was nice because I thought it was only free at night. The interior was so pretty! There was also a mass going on.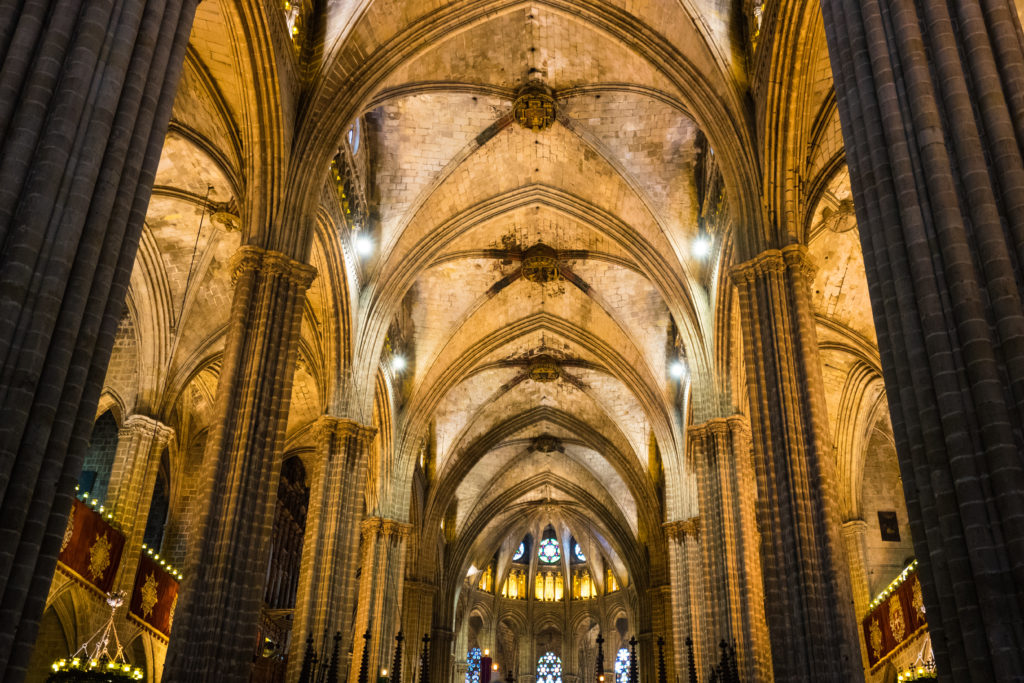 We headed in the direction of the Gothic Quarter afterwards. While we were walking, we came across an older lady singing Beauty and the Beast in the alleyway. Her voice was beautiful!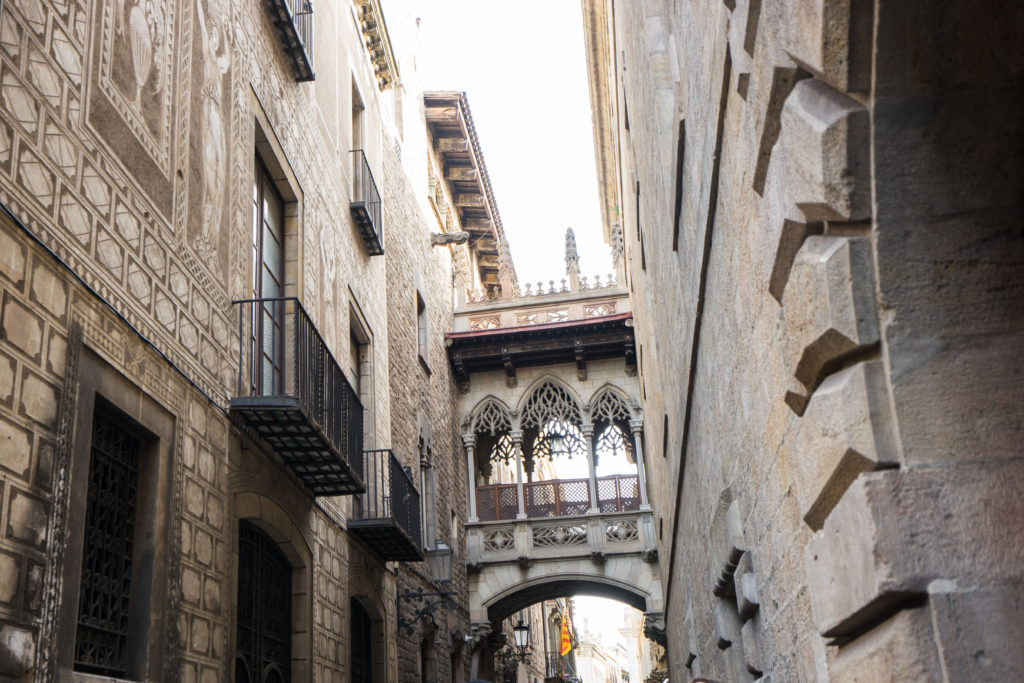 I saw this Santa decor everywhere. Too cute!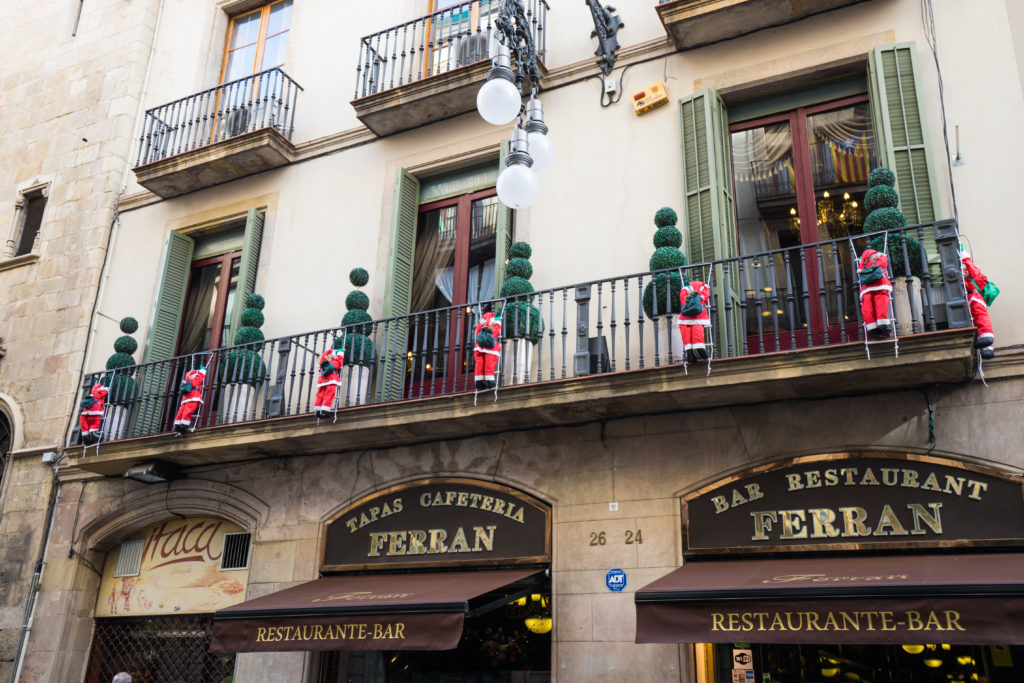 We stumbled upon Placa Reial during our exploration and also discovered that our Christmas dinner reservations for later that night at Italiano Rossini was actually located here.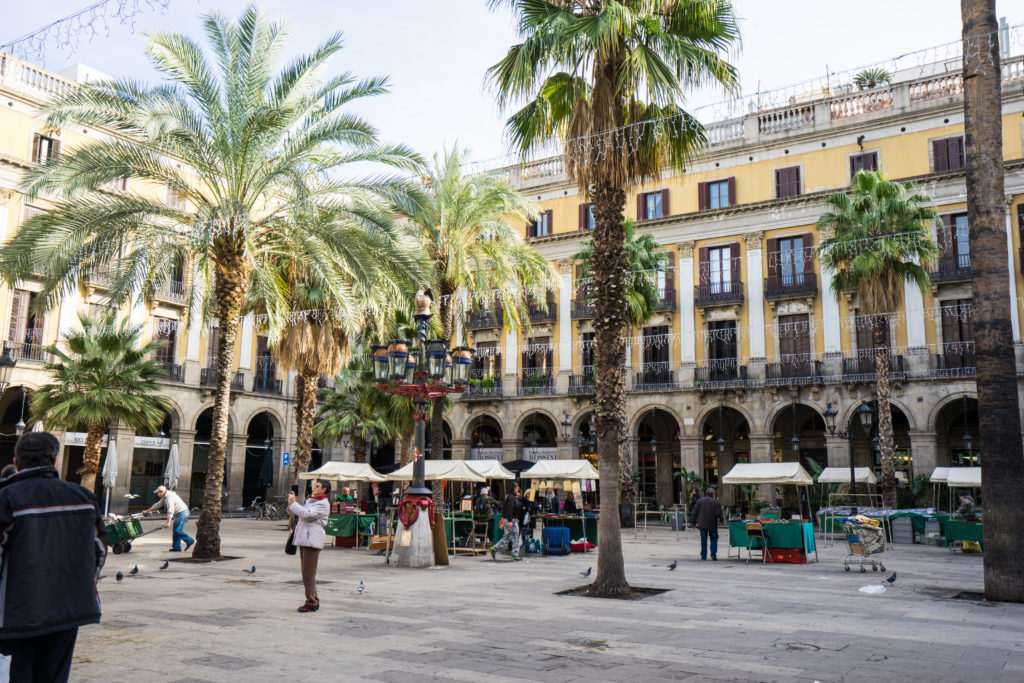 We met up with our friends later on and walked around the Gothic Quarter some more. We found the big snowglobes and a Christmas tree.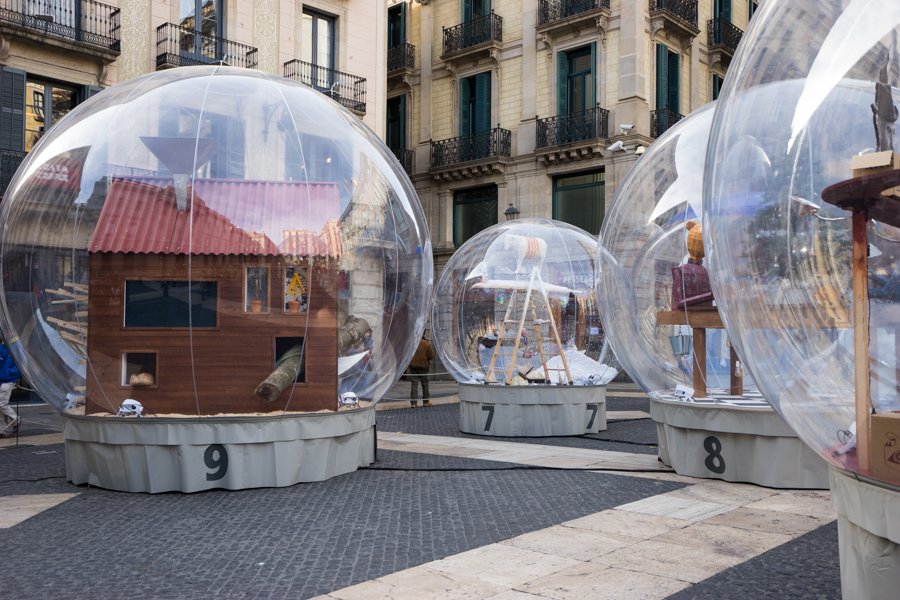 After grabbing hot drinks at a cute cafe, we made our way back to our hotel. Soon after, my husband and I went back out again to visit Casa Batllo. We pre-purchased these tickets as well, which was awesome because the line was fairly long.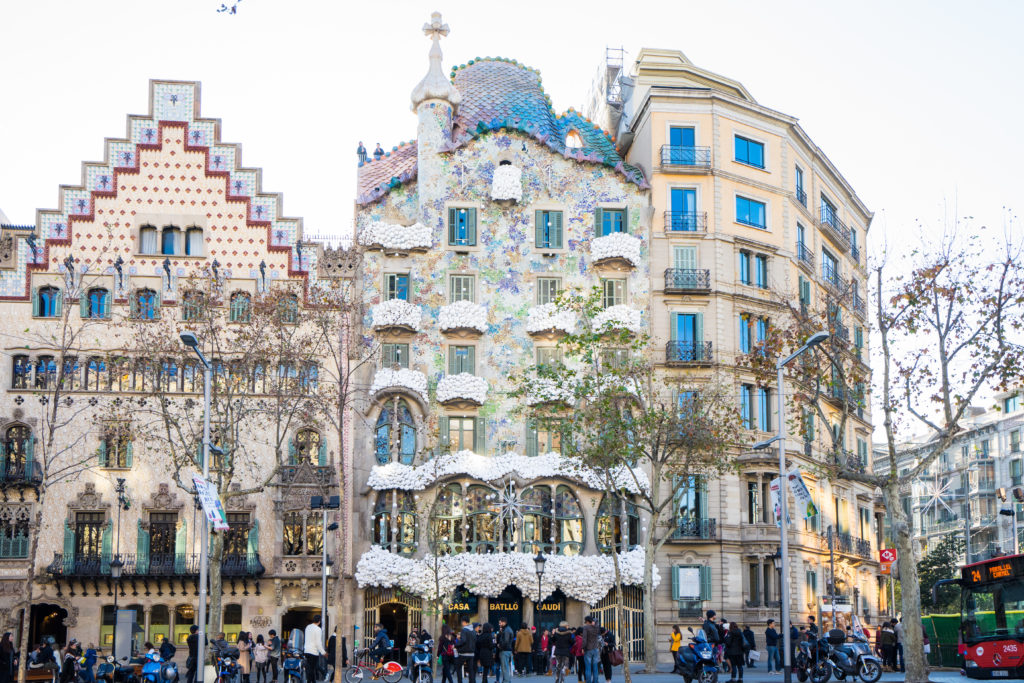 We got to catch a Barcelona sunset while we were up on the rooftop.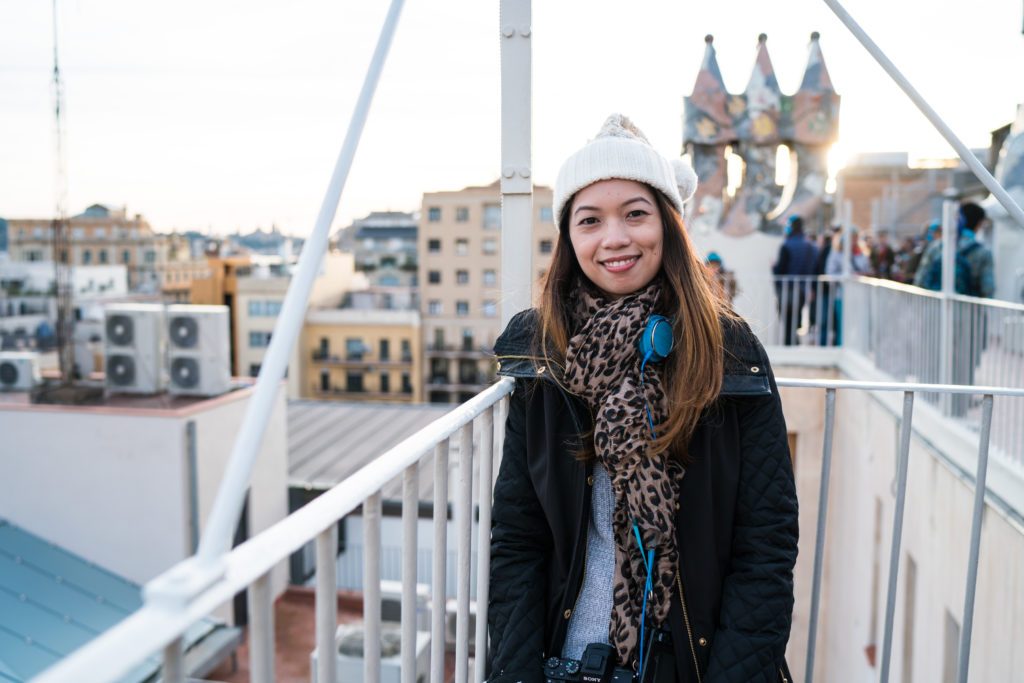 We ended Christmas evening back at Placa Reial. Dinner was awesome and the plaza was lit up with beautiful lights. It was almost magical!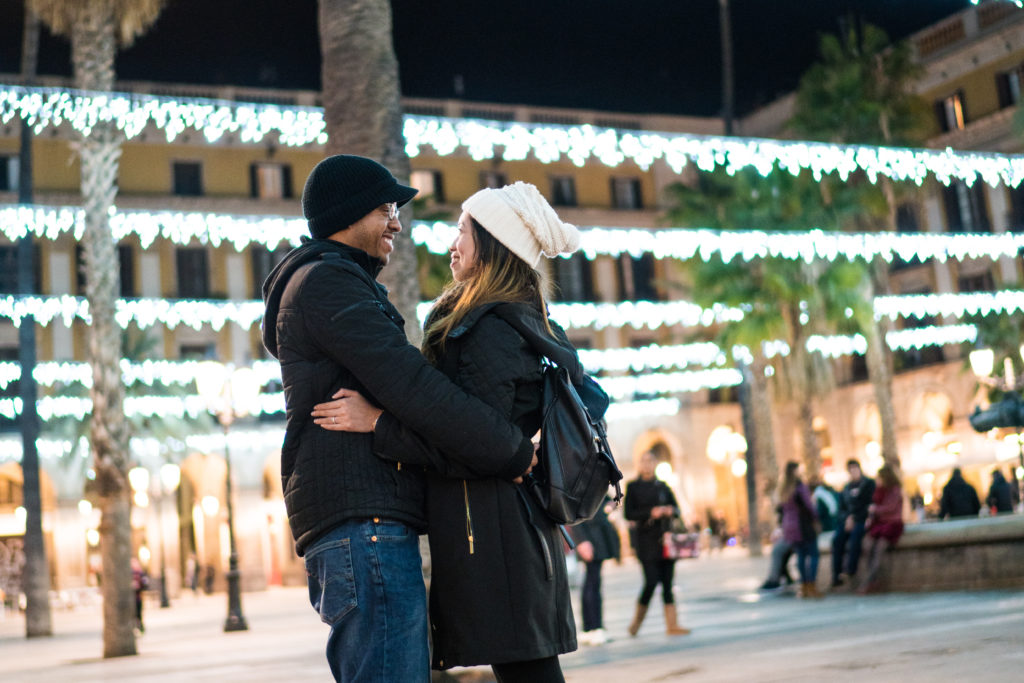 We headed to Madrid the very next day. I'll share our Madrid adventures in the next blog post!
-Gretch