One of the things I loved about New York were all of the food options. We definitely didn't have a bad meal while we were out there. Warning: This post will contain lots of food and restaurant pics! Enjoy!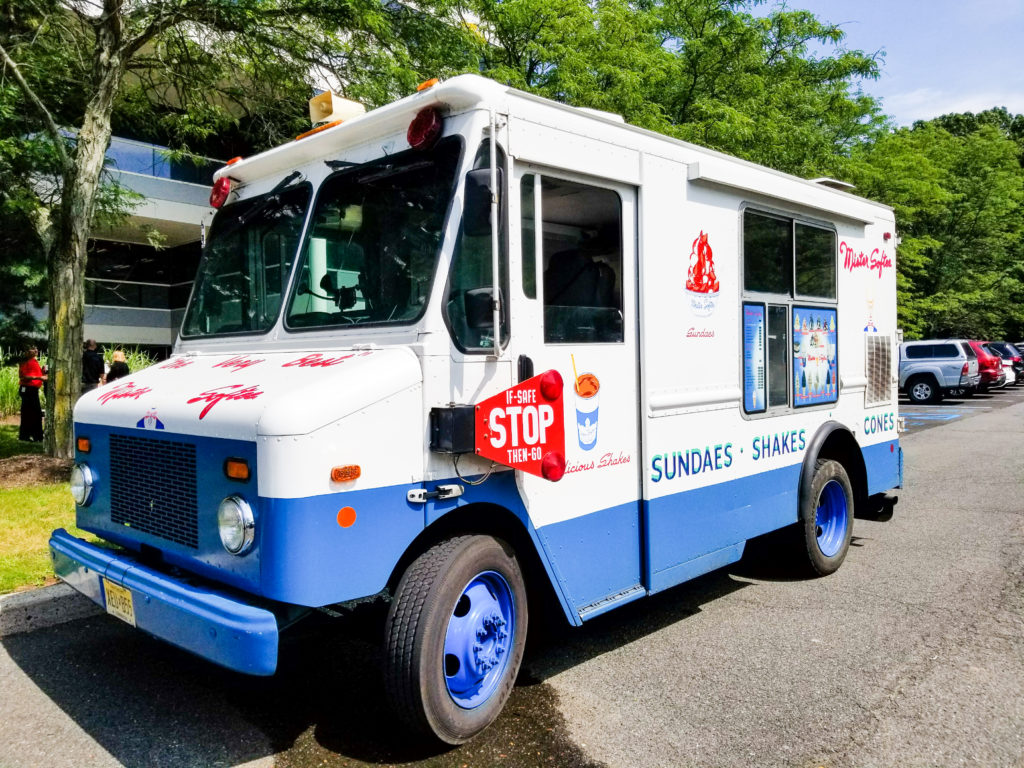 I normally don't like sprinkles on my ice cream, but this looked too pretty to not eat!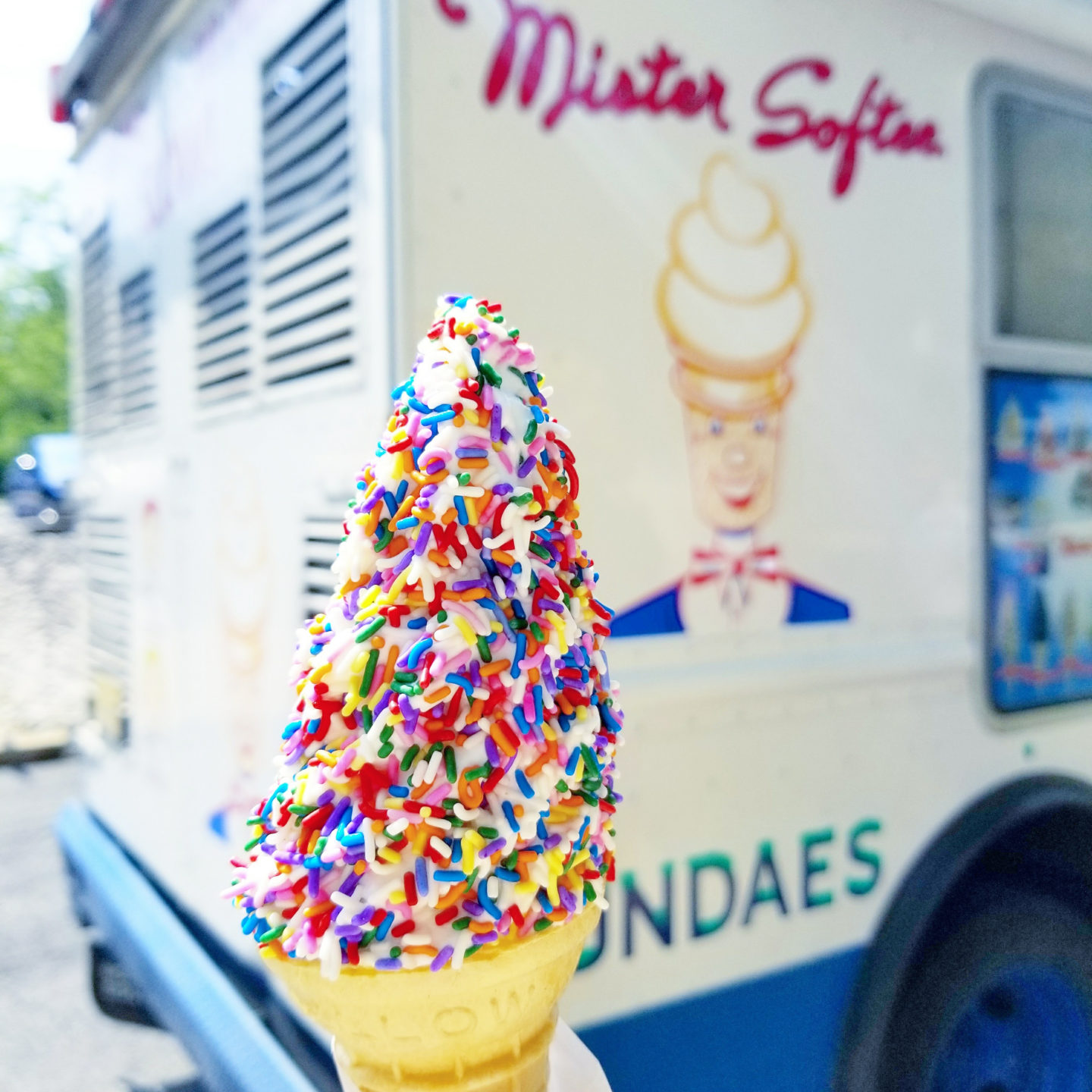 Being from Chicago-land, you would think that I've already had my fill of Eataly, but that is not the case. This was our first time eating at Eataly and it did not disappoint! We opted for a sit-down restaurant and I had a pistachio ravioli dish. It was interesting for sure. It took a couple of bites to get used to.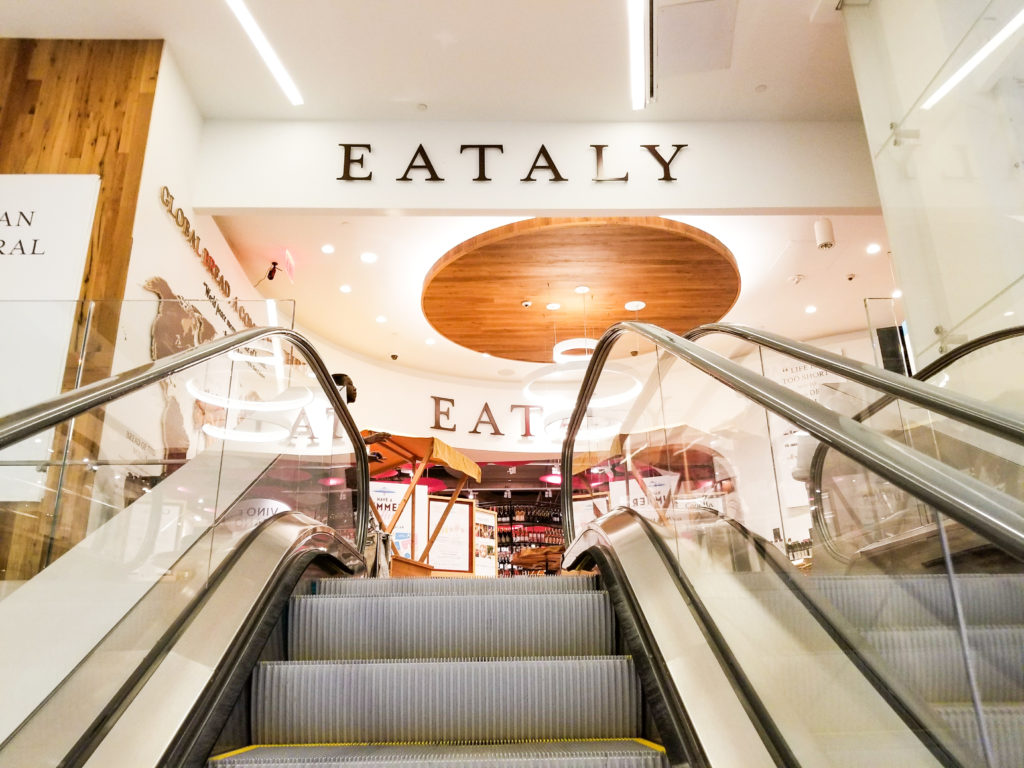 A brunch spot we checked out while staying in the Financial District was a place called Hole In The Wall. I had my best meal here. The restaurant also had a cute and hip vibe. It reminded me a lot of SF.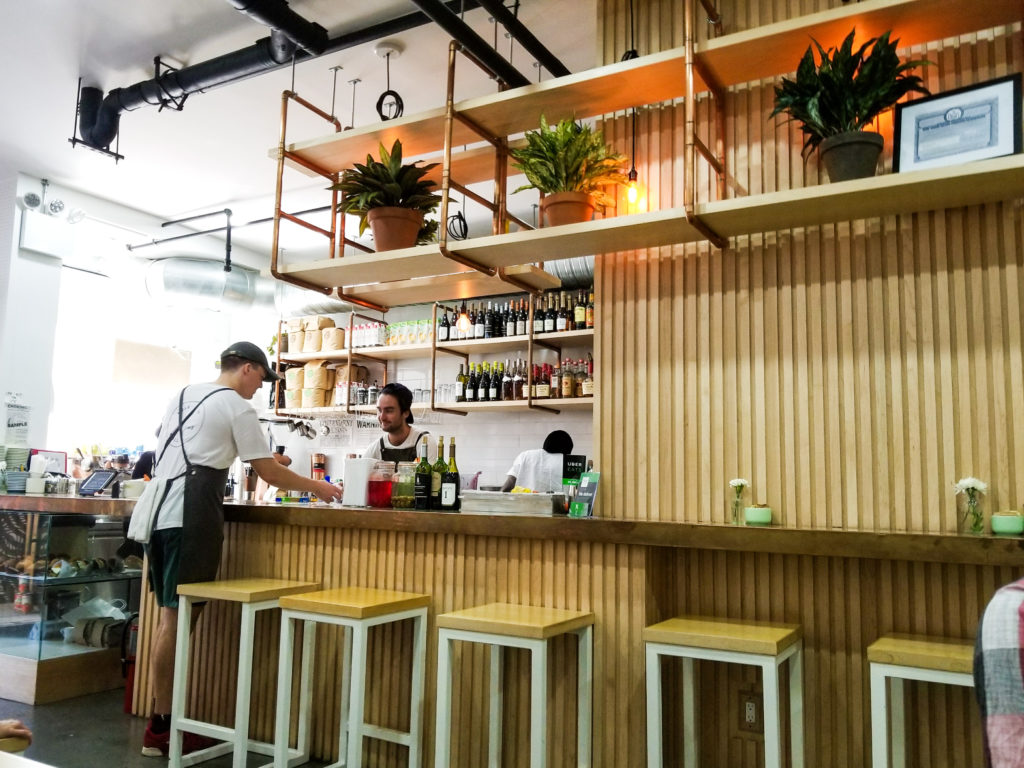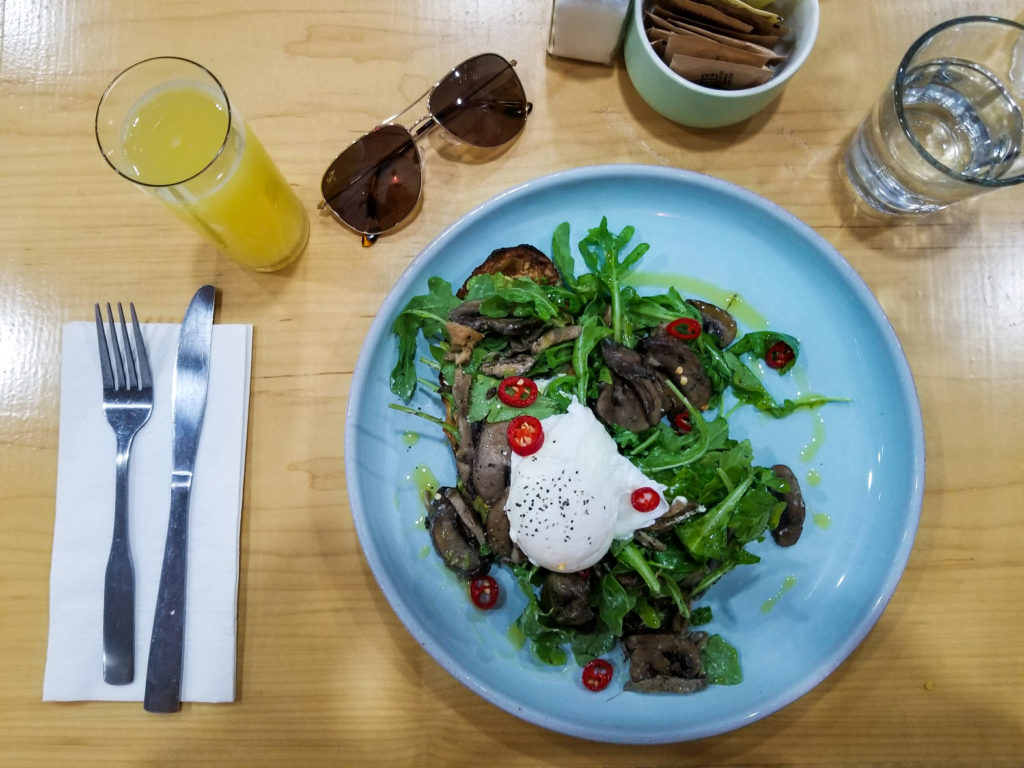 We ventured to Little Italy one day and came across this restaurant called Gelso and Grand. We decided to eat here for an early dinner because the interior was super cool and the menu sounded delicious.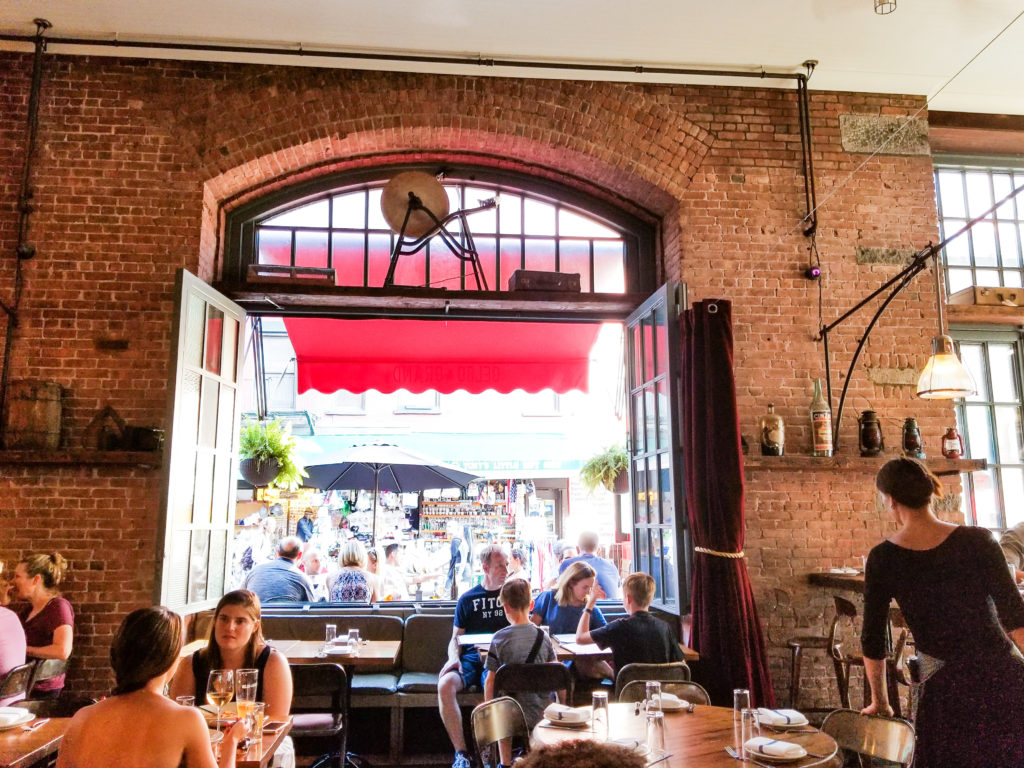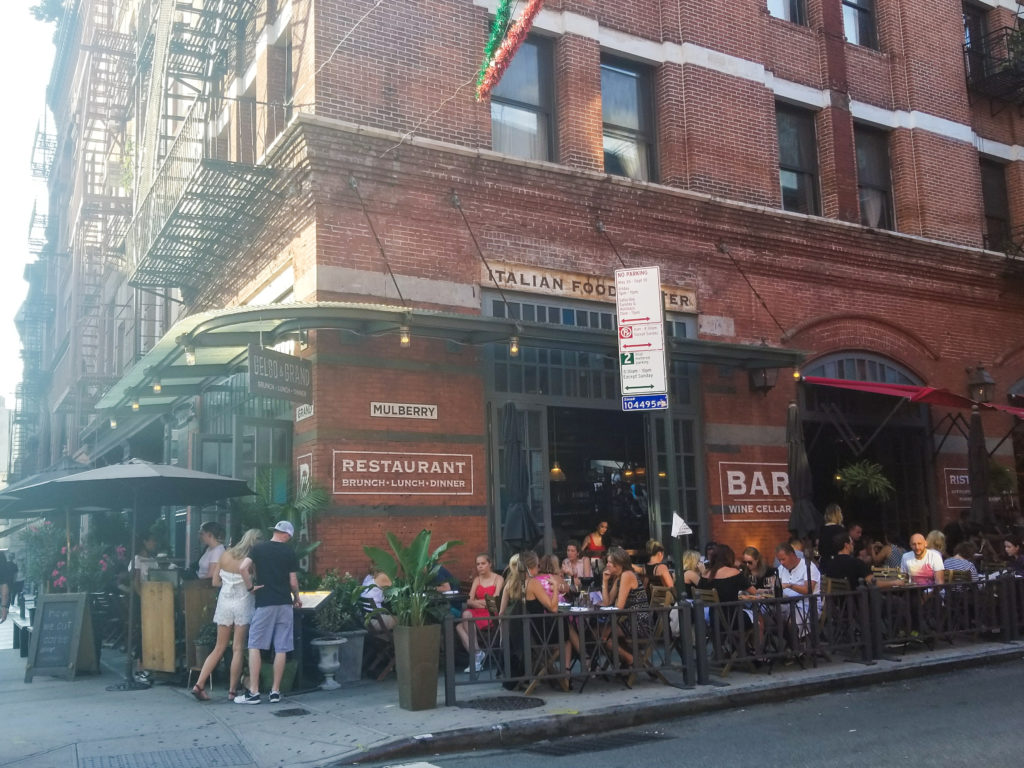 After dinner at Gelso and Grand, we came across this little cannoli stand. It said best cannoli on planet Earth, so we had to try it. I wouldn't say it was THE best. LOL! It was okay. I've had better.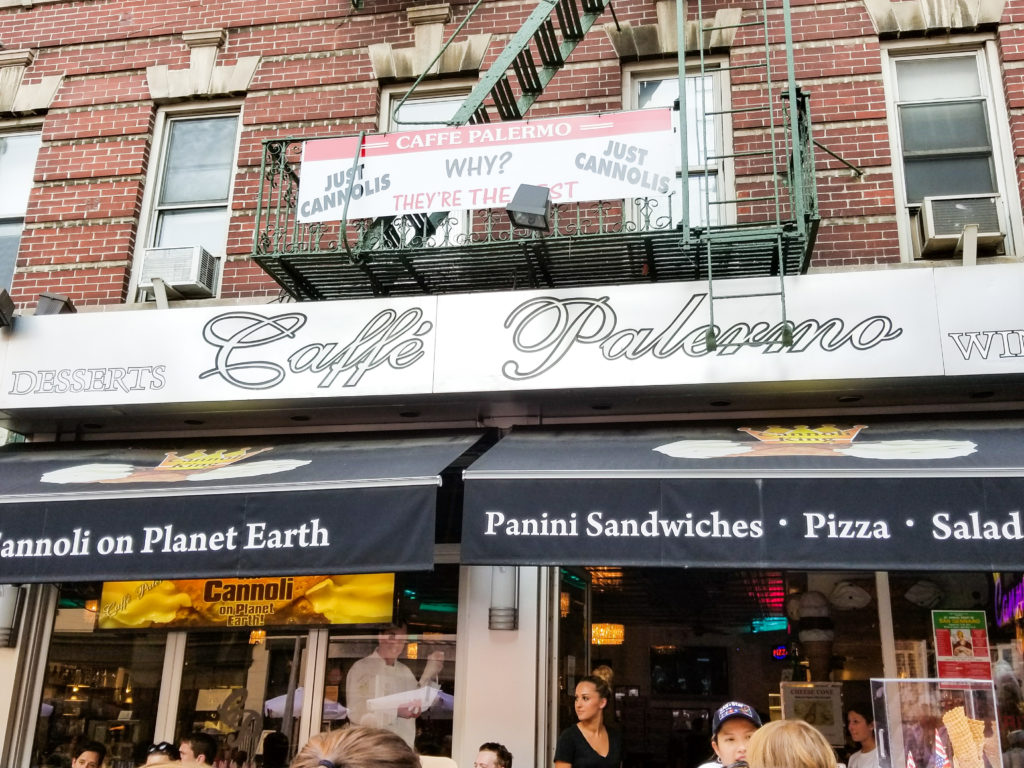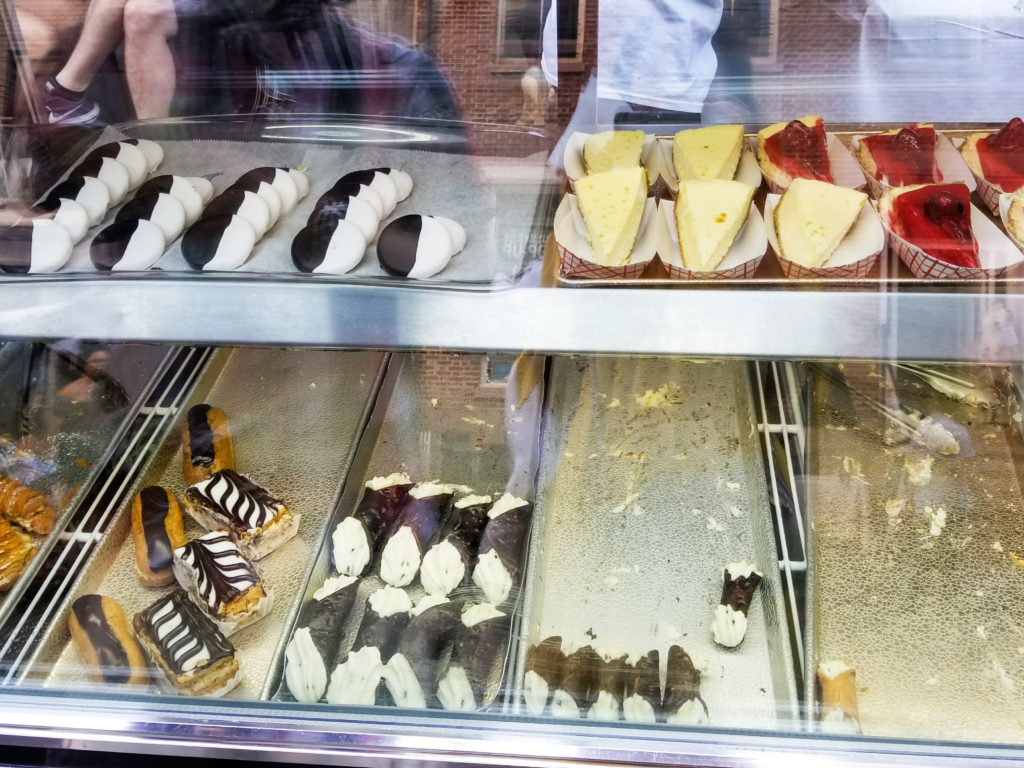 Ofcourse, during our walk around SoHO, we spotted a Laduree. One cannot just walk by a Laduree. 🙂 This is now our 4th Laduree (London, Paris, Vancouver, and NYC).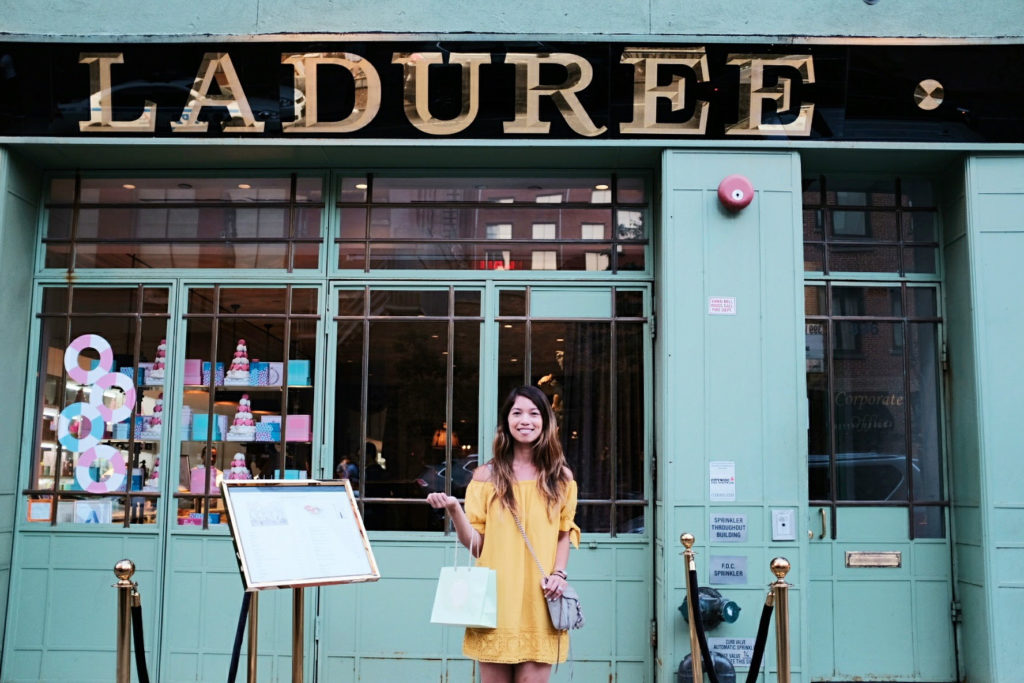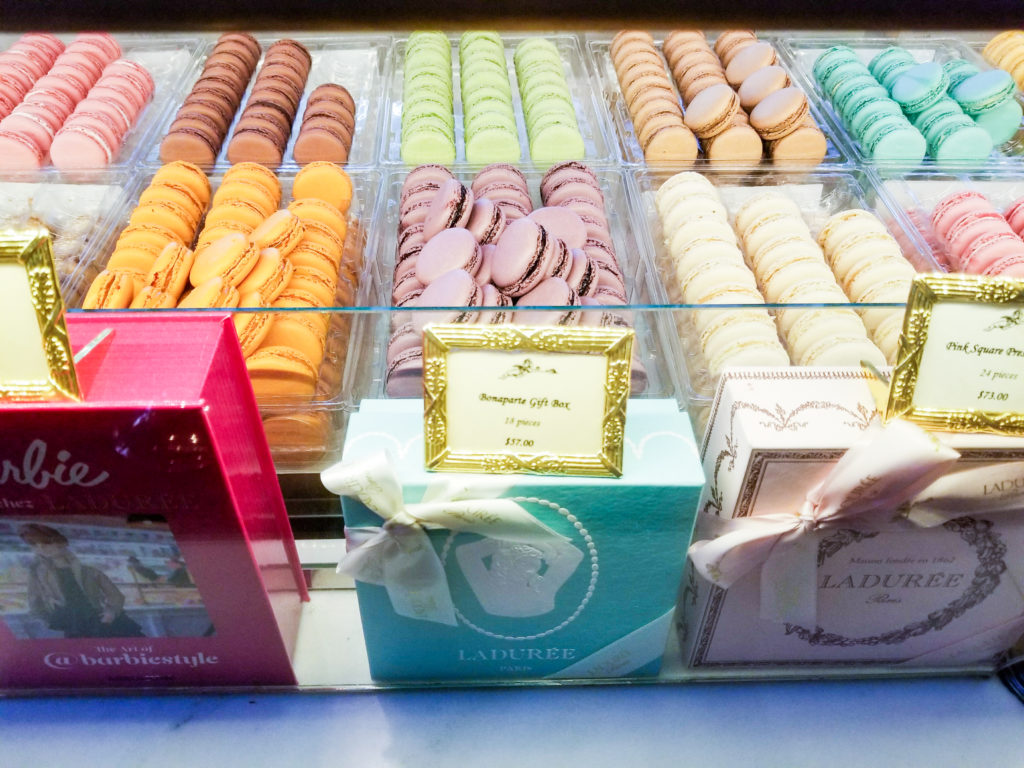 We also visited Brooklyn and went to Dekalb Market Hall for lunch. My husband went for BBQ, which was really good.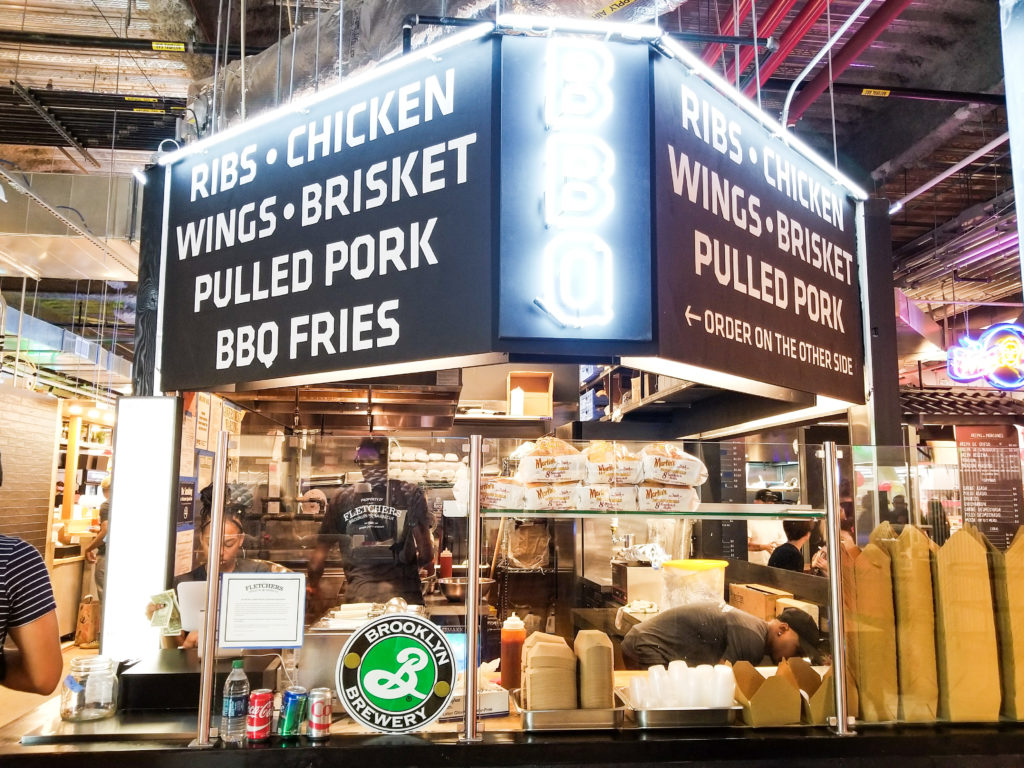 I opted for some Asian inspired street cuisine.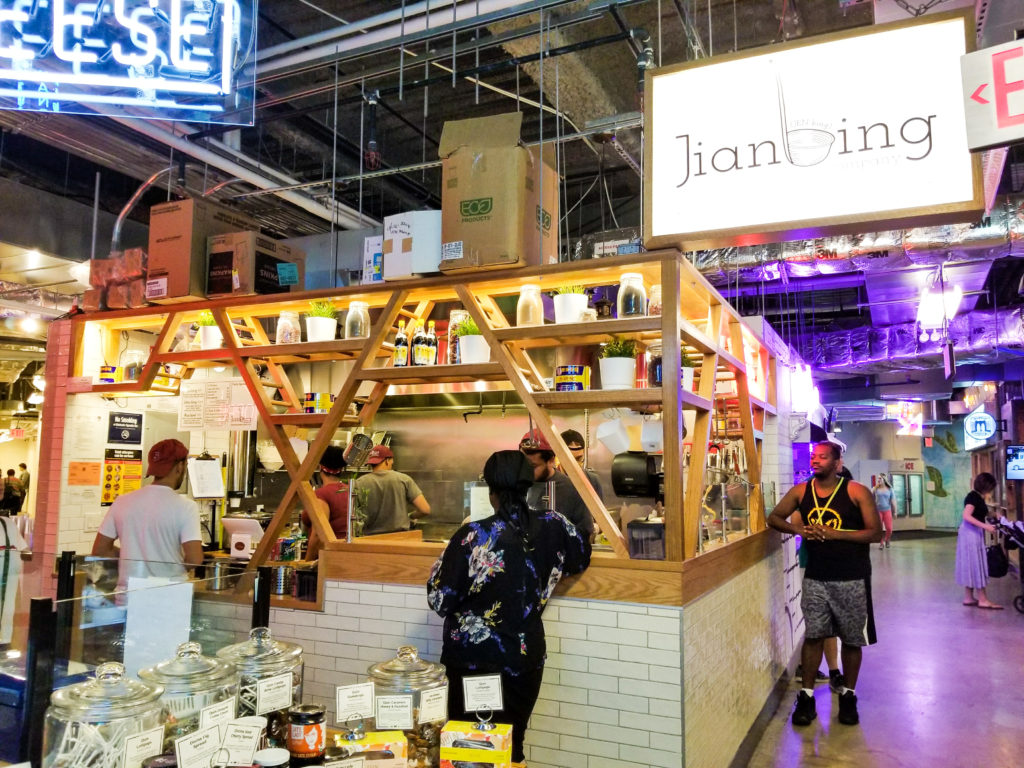 I even got to watch my food get made.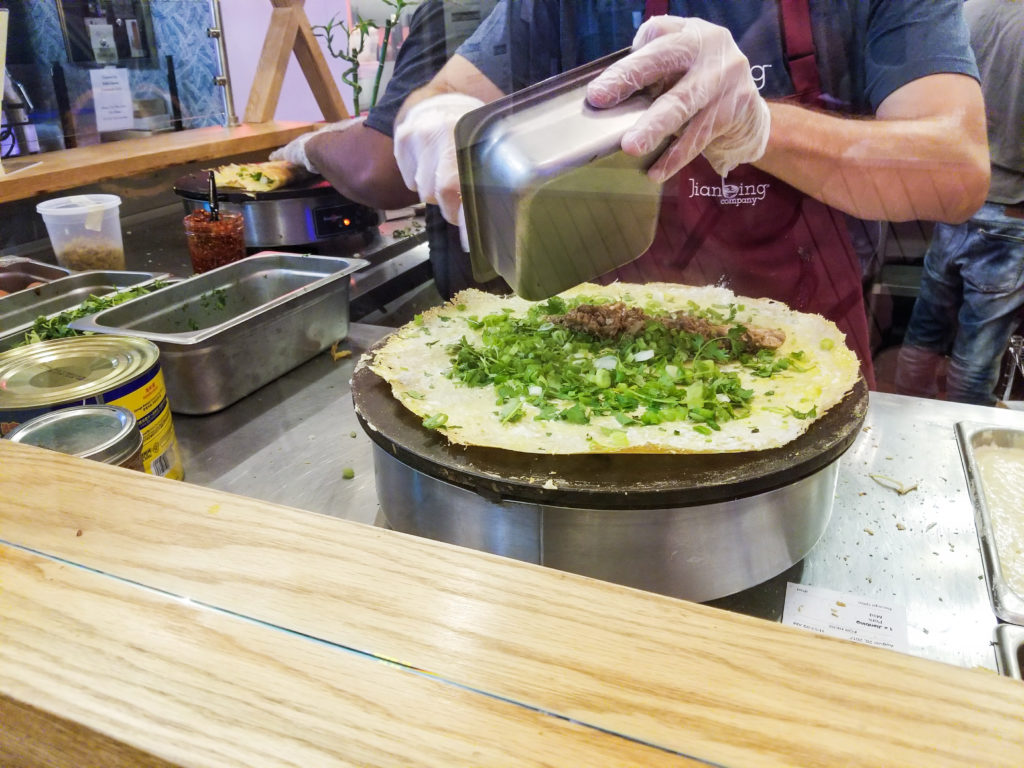 It's basically a crepe filled with chicken, cilantro, and other goodies. It was unique and flavorful. Yes, I ate it all!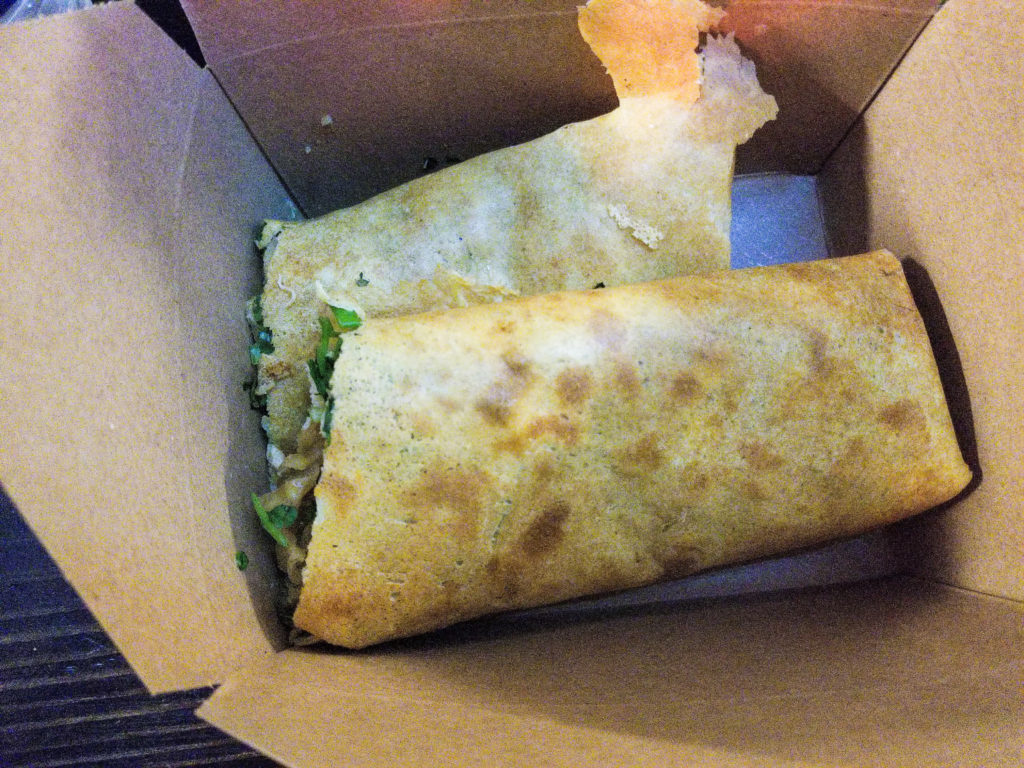 For dessert, we got a cake pop. This was our first time trying this place out.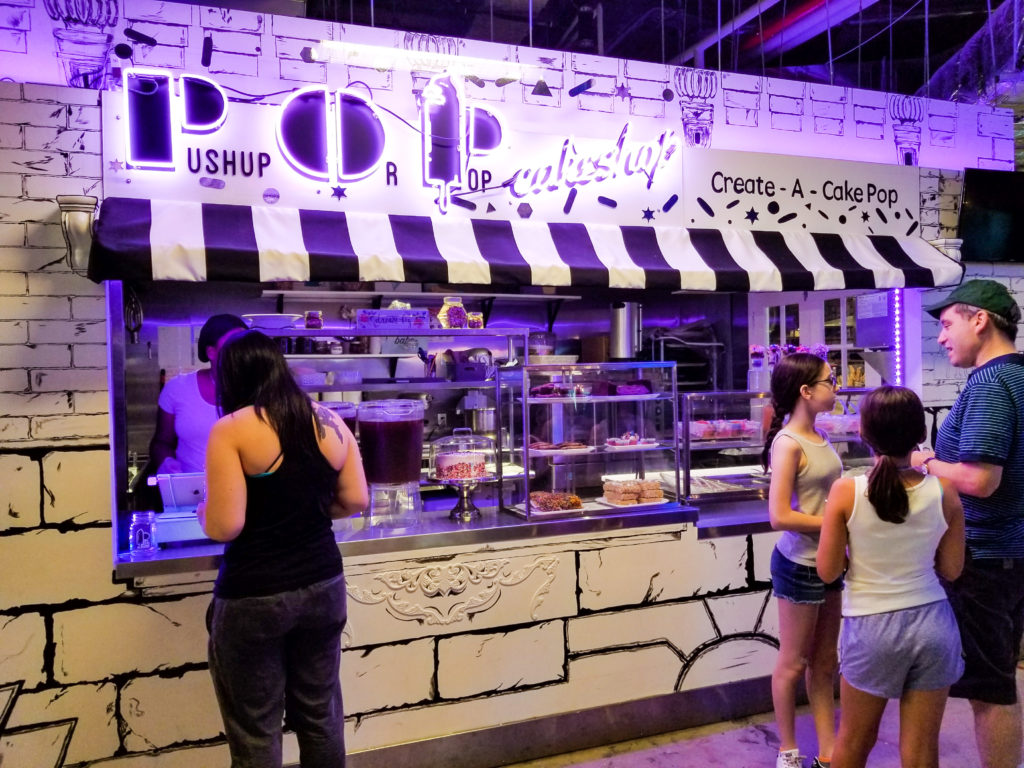 My cake pop was intense. So bad, but oh so good!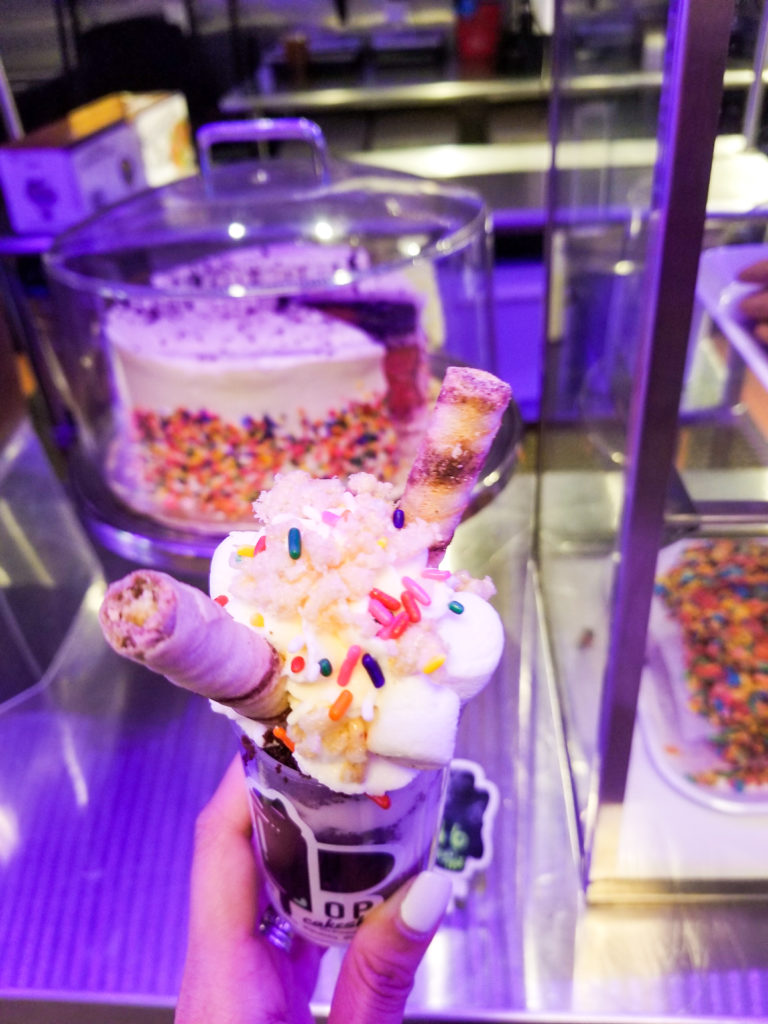 While we were exploring the Meatpacking District, we ended up eating at Bubby's because we saw chicken and pancakes on the menu. My husband is a huge chicken and waffles guy, so we had to try it with pancakes.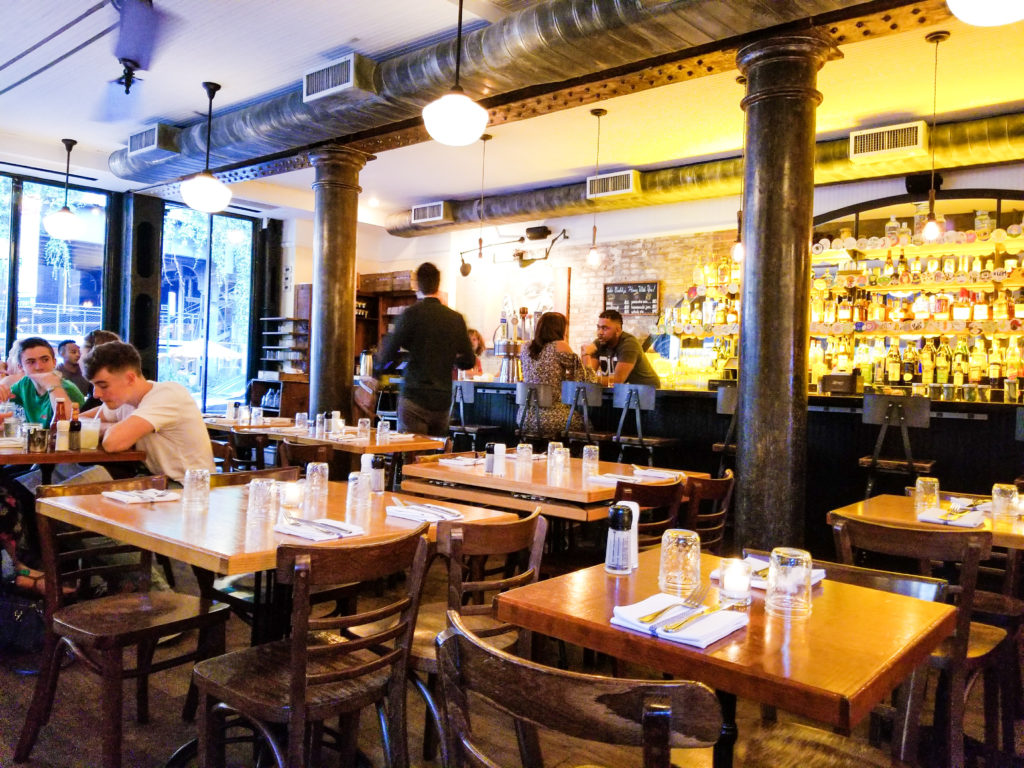 I went with the salmon plate, which was delicious! The chicken and pancakes plate was okay. Waffles is so much better.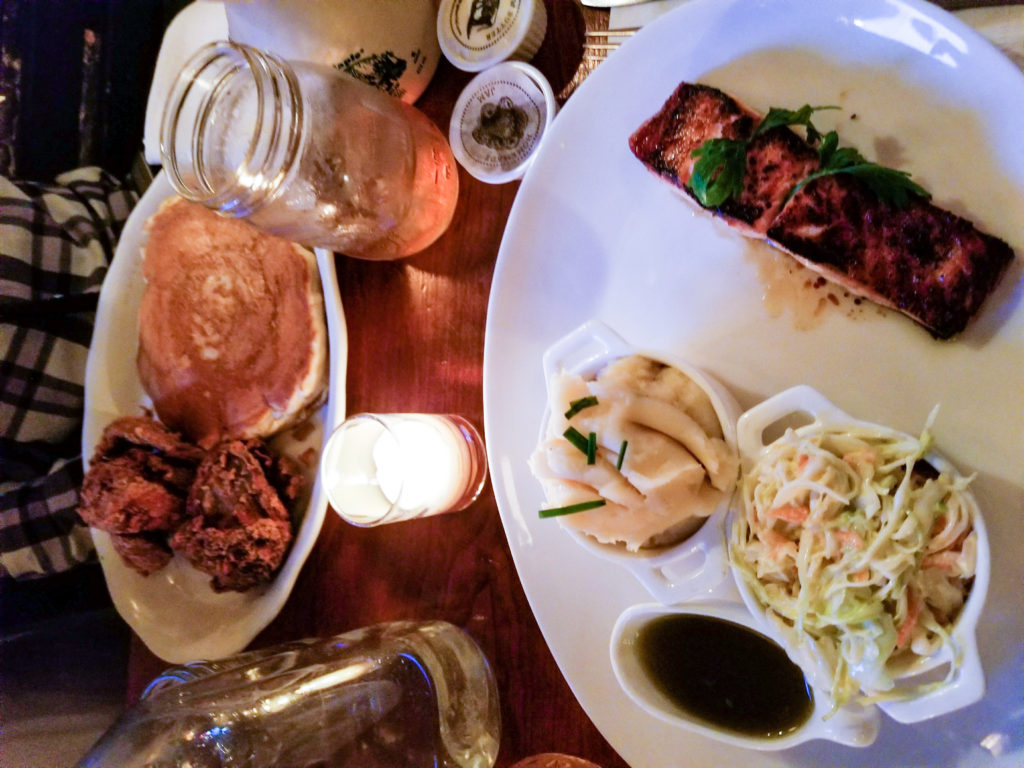 We had a chance to visit a Milk Bar location.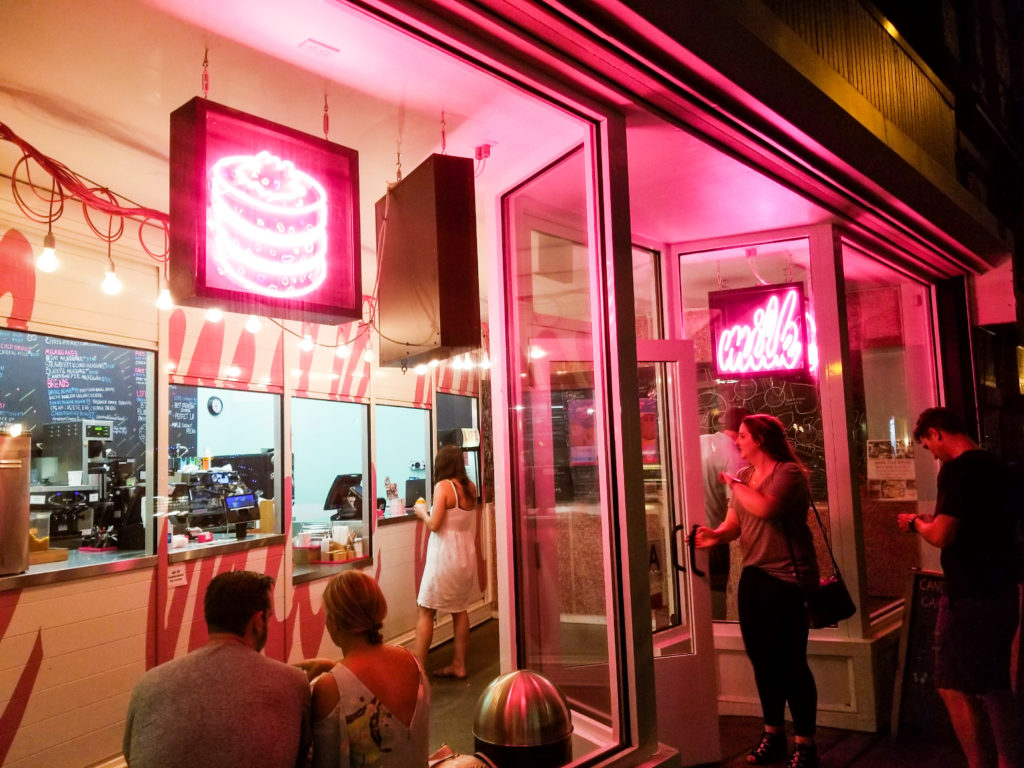 We went with a cereal shake and it tasted just as it sounds.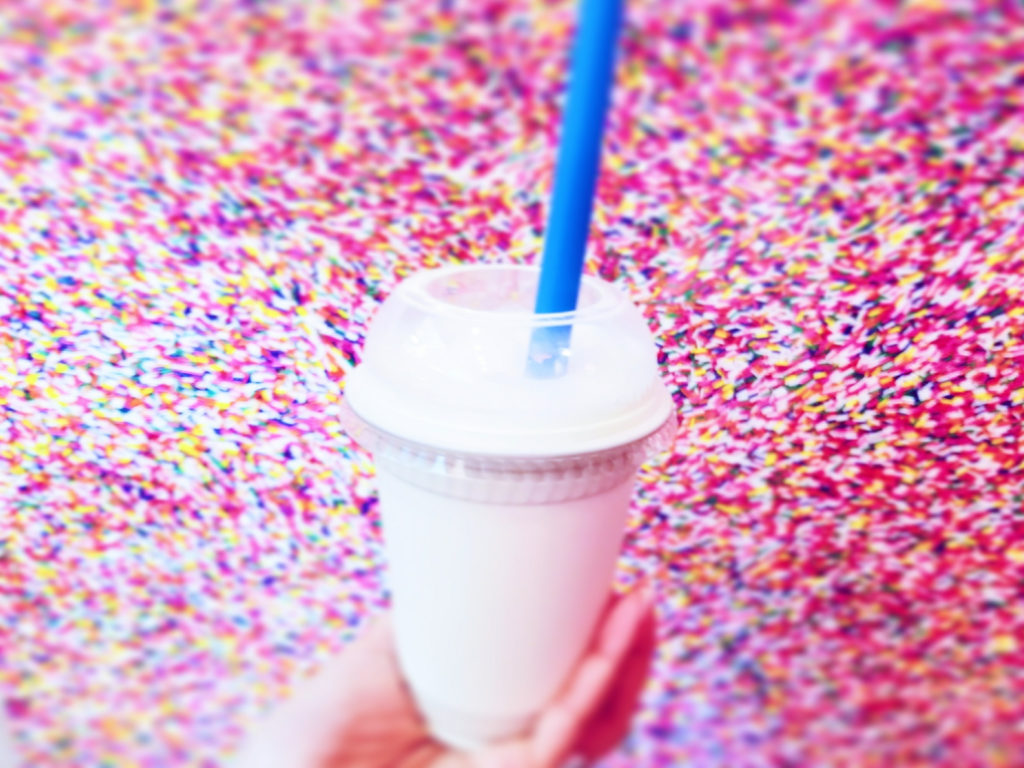 Sometime during our last few days in the city, we finally tried out NY pizza. I didn't do much research, so we just went to a spot that had good Yelp ratings that was near us. It was called NY Pizza Suprema. Sounds very generic! LOL!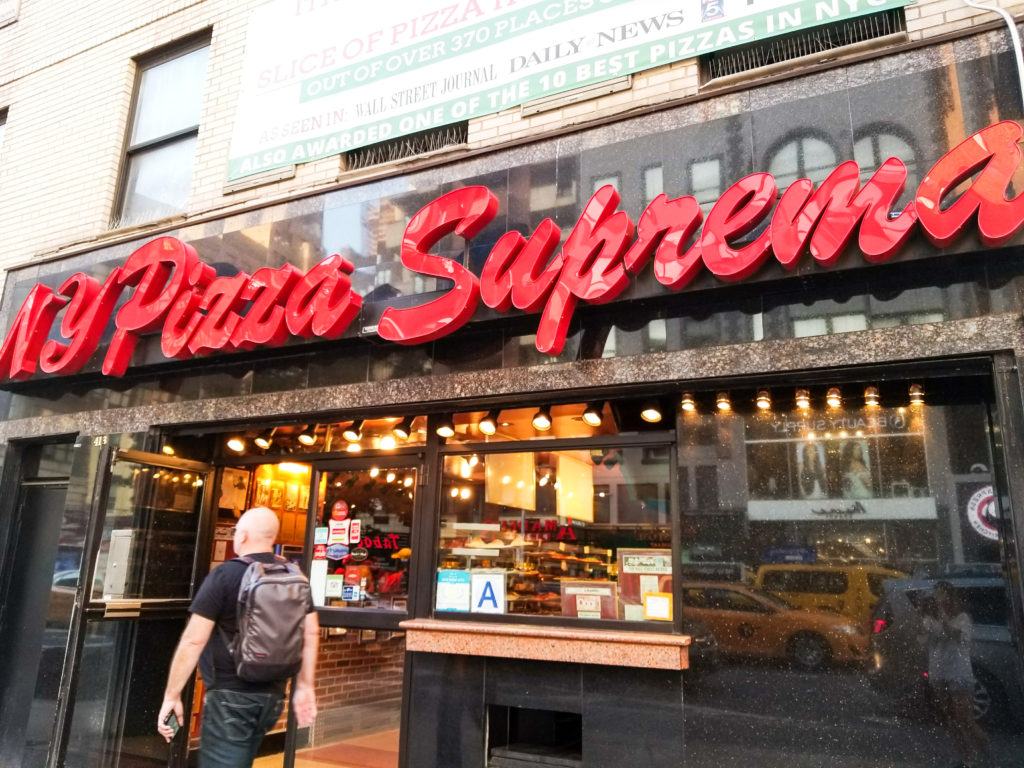 Pizza was okay. I still prefer my Chicago deep dish pizza.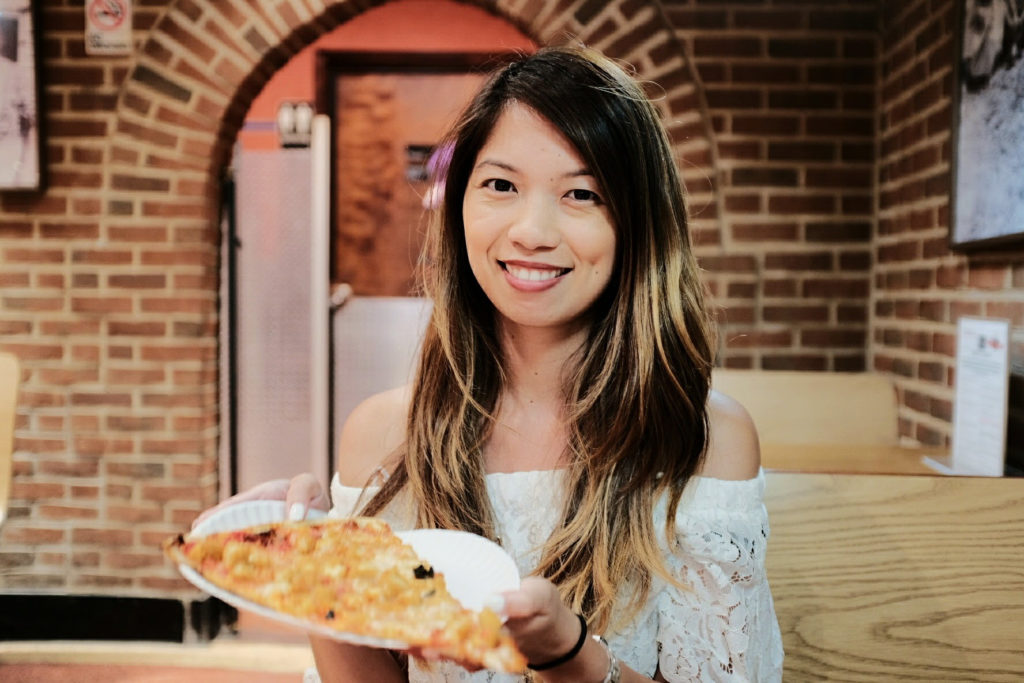 When we visited the Chelsea Market, I knew I had to try donuts from Doughnuttery. I saw this place on Pinterest and marked it as a place to visit prior to our trip.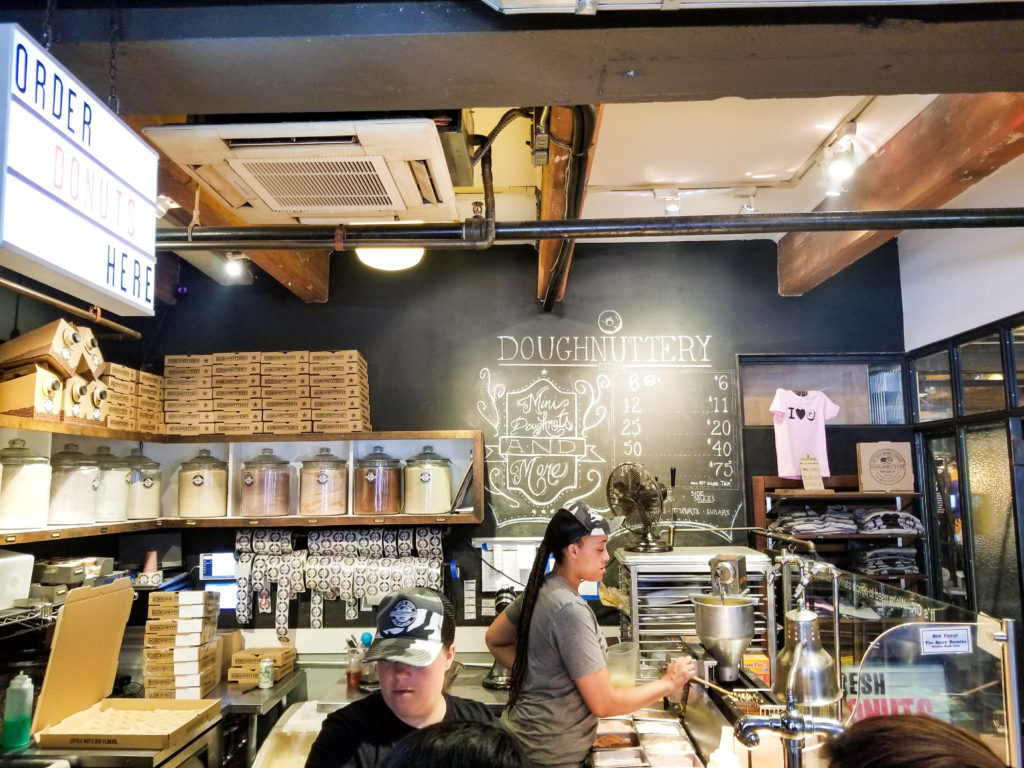 Who doesn't love fried doughnuts? Definitely worth the trip. They have multiple flavors too!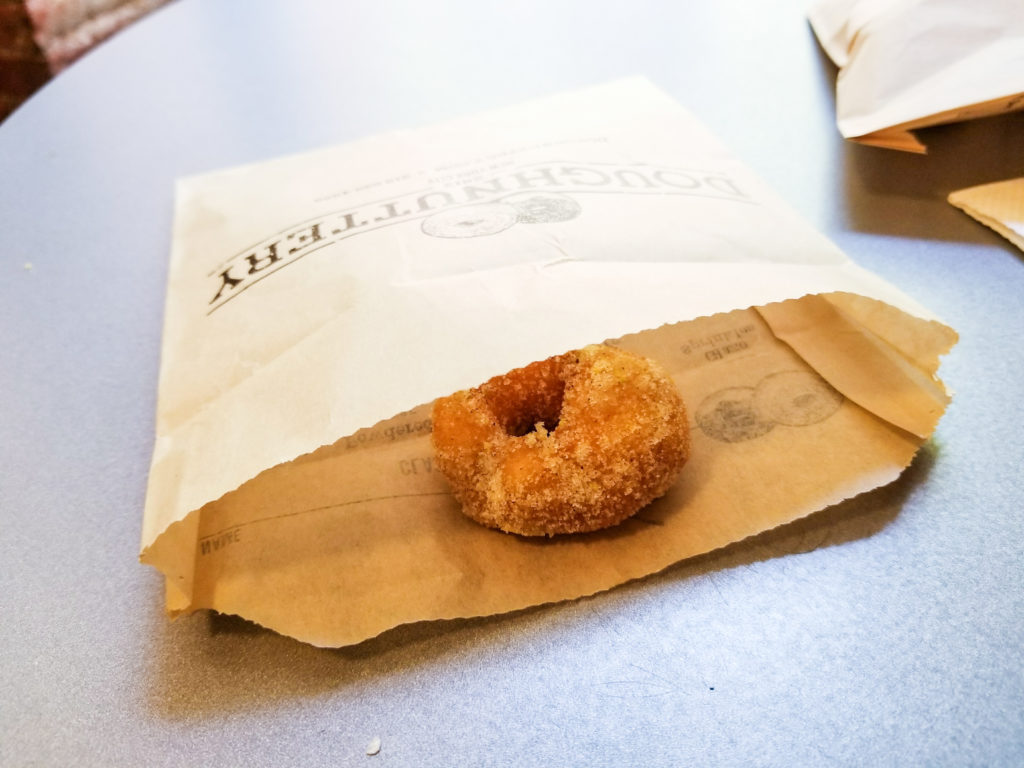 For lunch, we checked out Friedmans. They actually had chicken and waffles on the menu, so we had to try out.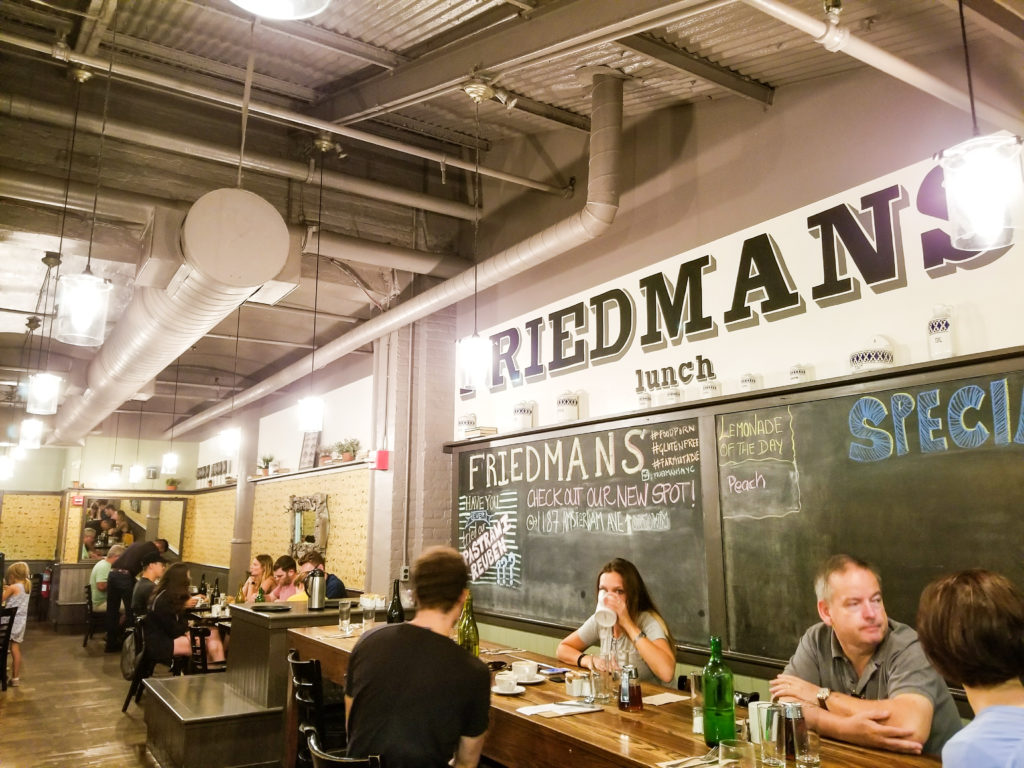 My husband wasn't a fan, unfortunately. On the other hand, I thoroughly enjoyed my avocado omelette and mimosa.
As if we couldn't get enough macarons, we stopped by this cute little Macaron Cafe.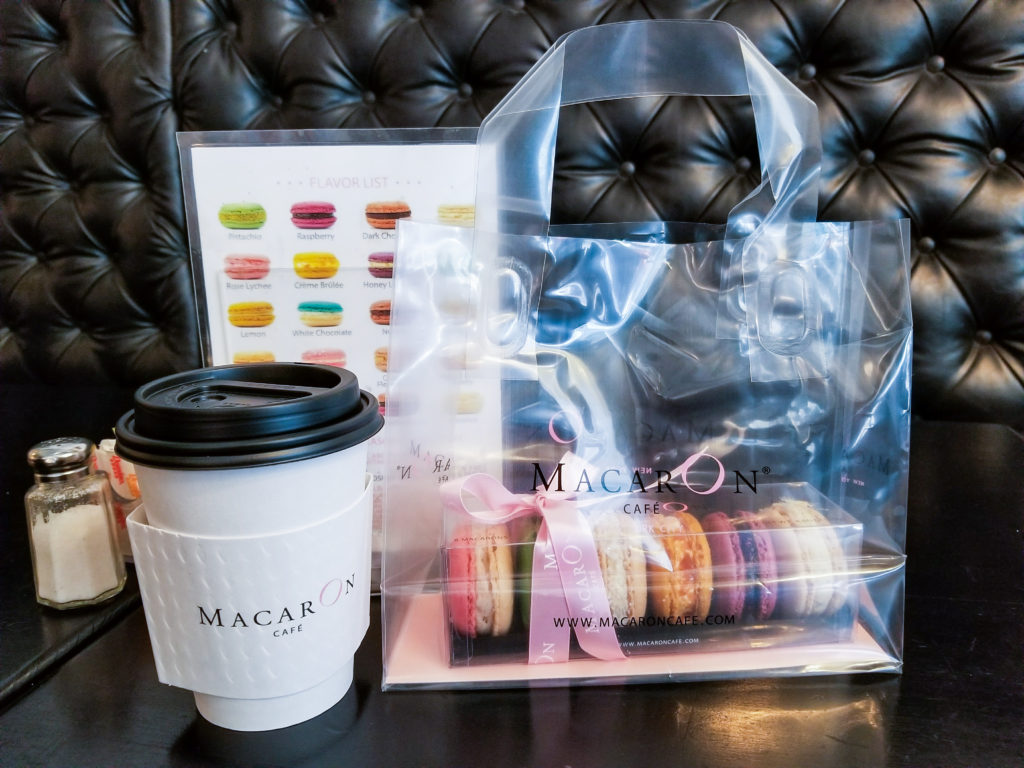 One of our dinners was at Cafe China. It's a Michelin rated restaurant, but quite affordable. I really enjoyed my meal. It is also a very small venue. You have to get there before the dinner rush, otherwise the wait can be ridiculous.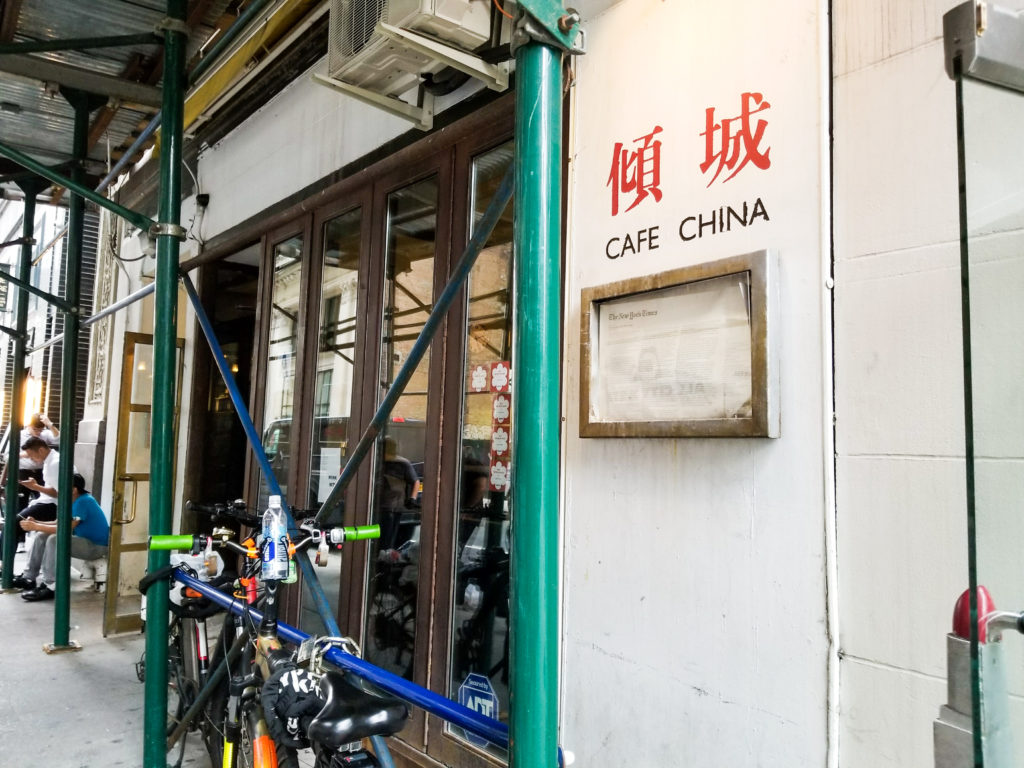 Another one of my favorite restaurants was Park Avenue Tavern. I ended up eating here twice.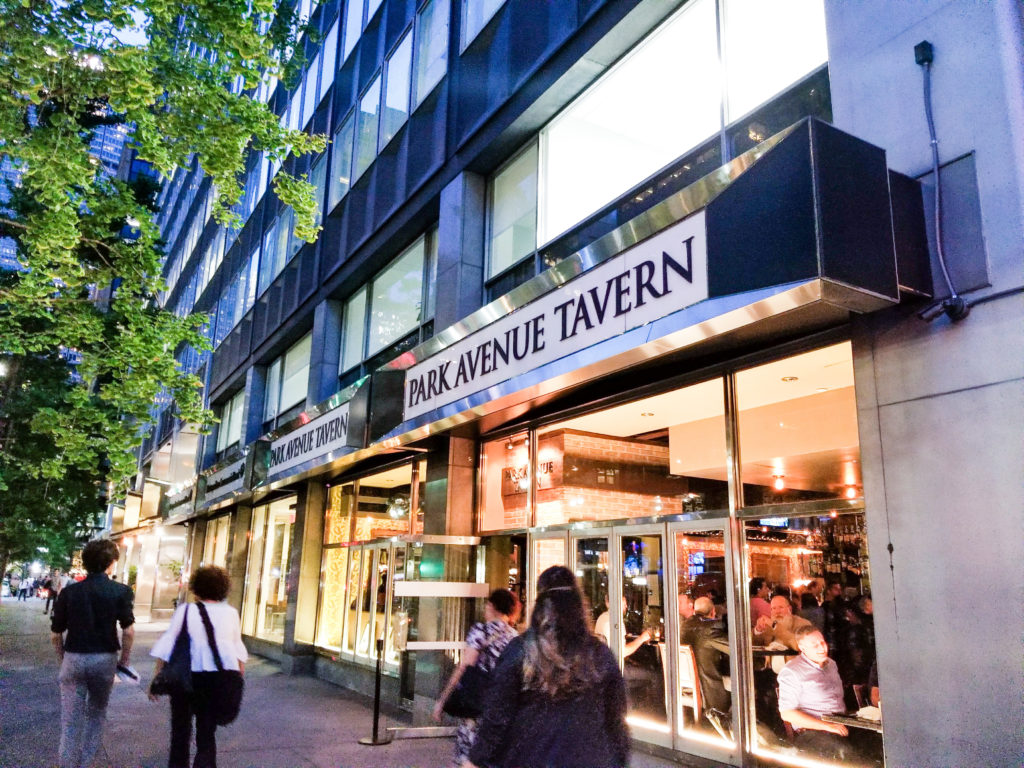 I loved their mac and cheese.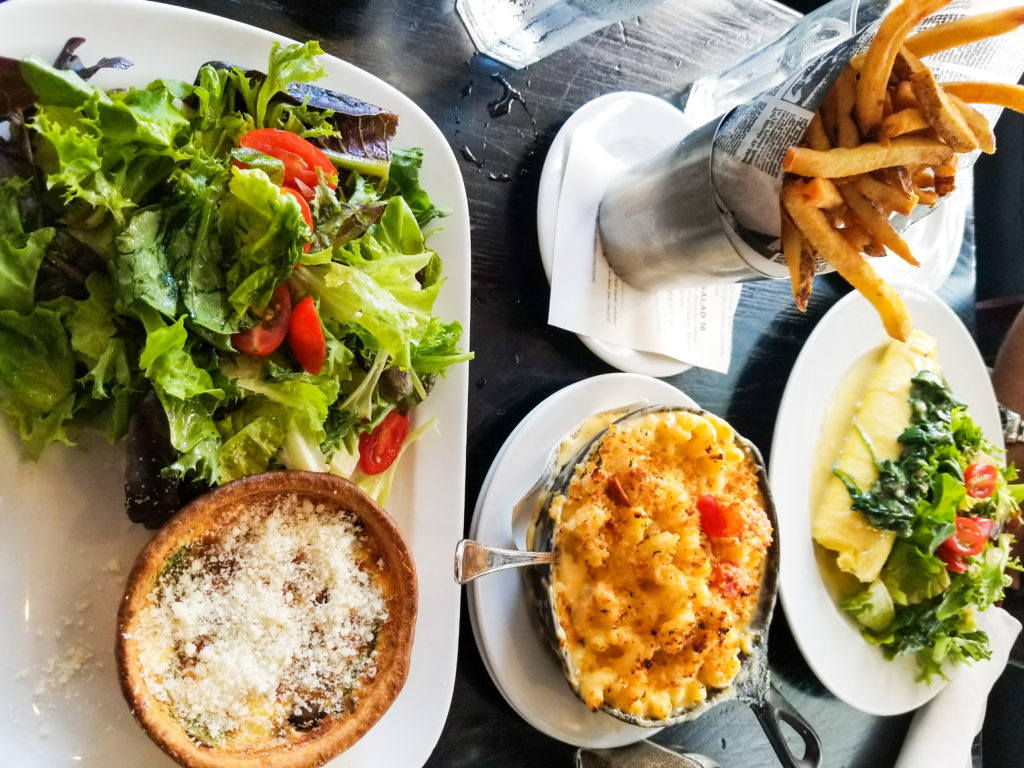 Last but not least, we had to try out Shake Shack.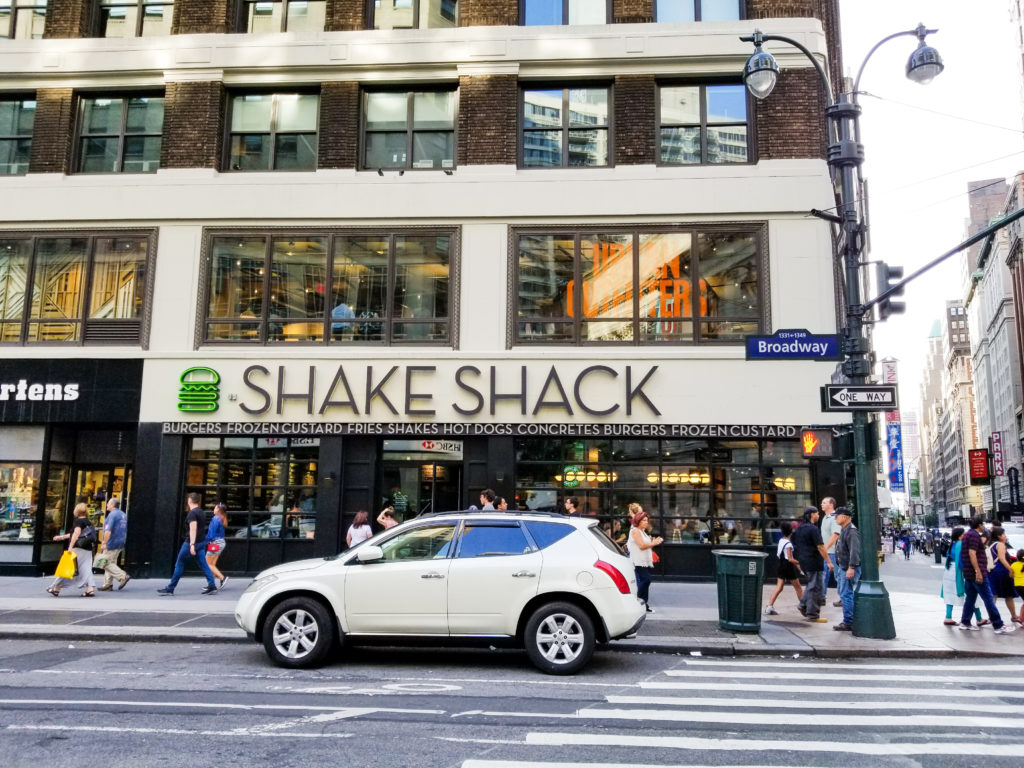 Not too bad. Not too bad.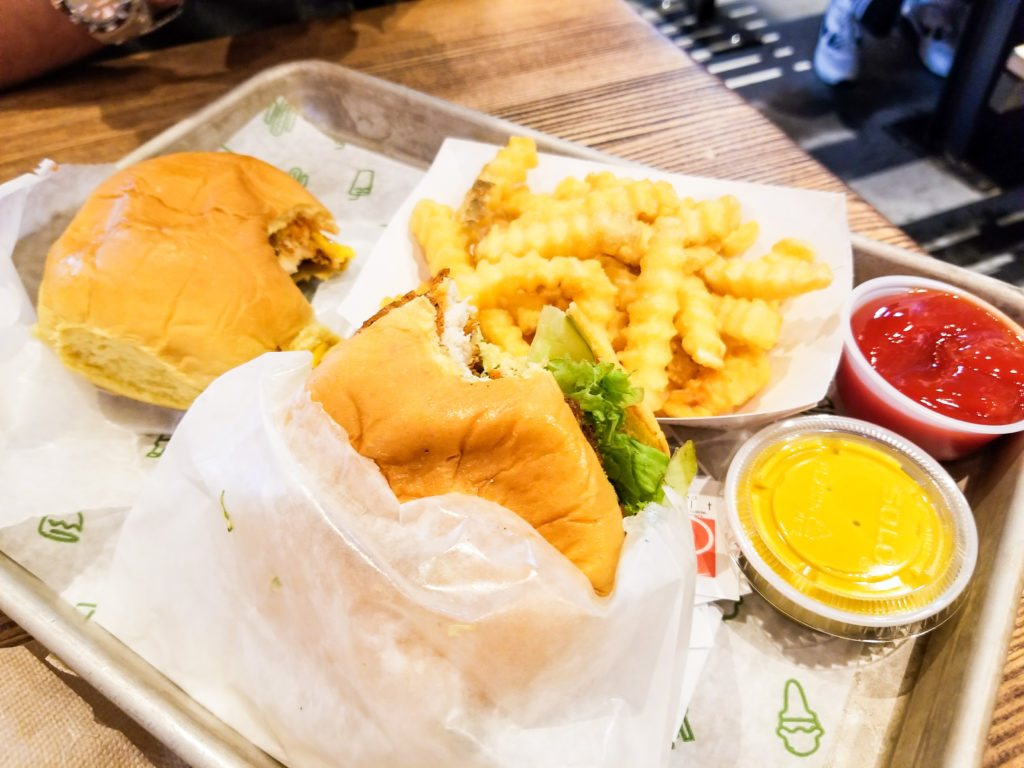 There you have it – pretty much all of the places we ate at during our time in New York. Still, there are so many other restaurants to try. Till next time NYC! PS: I'm getting hungry now…. 🙂
-Gretch