After a few days in Athens, my husband and I headed to the beautiful island of Santorini. We had a very early flight out of Athens. The flight to Santorini from Athens is the shortest flight I have ever been on. It took 30 minutes. The airport in Santorini is small. We grabbed a cab outside the airport and made our way to Oia. The drive to Oia from the airport is scenic, once you make it to the coastline. When we finally made it to Oia, it took us about 20 minutes to find our hotel. The hotel signs are fairly small and they all have entrances that have stairs leading down, so it is an easy miss. Since we were there pretty early, Oia was quiet and there were barely any people around. With the views of the sea and the quietness of the place, it felt really peaceful.
We stayed at Villa Katikies and it was amazing. We splurged a bit on our room, but figured since we will be relaxing for the rest of our stay, it would be worth it to get a room with a hot tub and a beautiful view of the caldera. The service at this property was top-notch. The hospitality was fantastic! We had complimentary breakfast, so we had the option to go to their other property nearby to have a breakfast buffet or have breakfast delivered to our room, so we can enjoy it on our outdoor terrace. Since we arrived so early in Santorini, we were starving. The host who helped us check-in was kind enough to direct us to their sister property to eat.
Since we couldn't check in just yet, we made our way to Fira to explore. Fira was much busier than Santorini. I believe the cruise ship had just docked, so it was filled with other tourists. There is a lot to see in Fira. We visited a few shops and walked all over Fira to see different views of the town.
The rest of our stay in Oia was pretty relaxing. We spent time hanging out in our hot tub, eating, walking, seeing donkeys, and taking lots of pictures. We watched the famous Oia sunset at Kastro Restaurant. If you want to watch the sunset without having to deal with the crowd of tourists at the Byzantine Castle Ruins or along the strip facing the sunset, then I highly recommend making reservations at this restaurant as soon as you can. We were able to wine and dine and watch the sunset in peace. I had my 28th birthday breakfast in our room. My husband had roses and wine delivered with our breakfast that morning. It was super sweet. We then had dinner at Lycabettus Restaurant. It was fine dining indeed. We had a tasting menu filled with a combination of small dishes of interesting flavors. The views from this restaurant were pretty spectacular, especially at night. It did get really cold though, so they offered me a blanket scarf, which was nice. I had also booked this restaurant way in advance. They only have five tables on the cliff, so it is very limited. On our last day in Santorini, we did a hike to Imerovigli from Oia. I will have a separate post about it soon.
Overall, our stay in Santorini was amazing. We had the best time there and would love to come back. It's definitely the place to go if you just want to relax.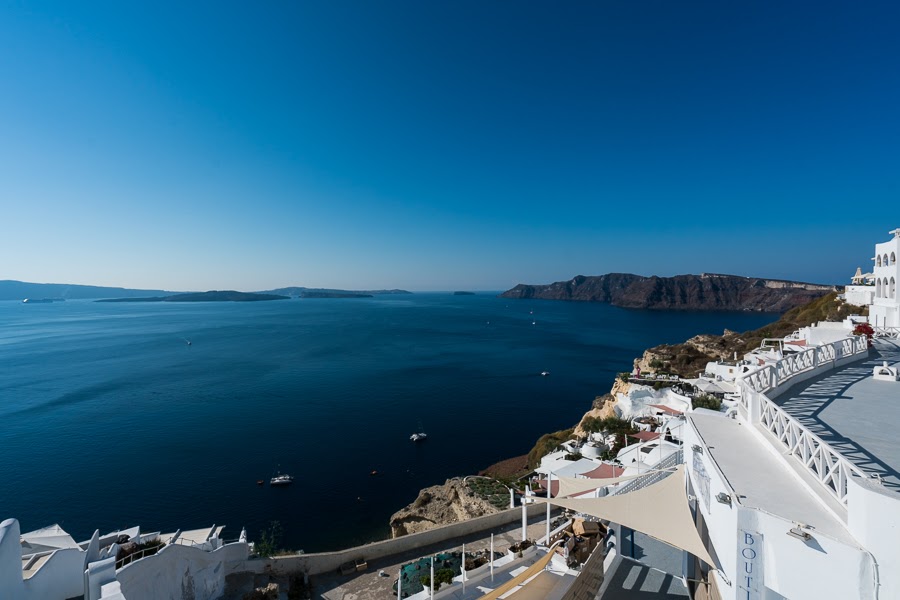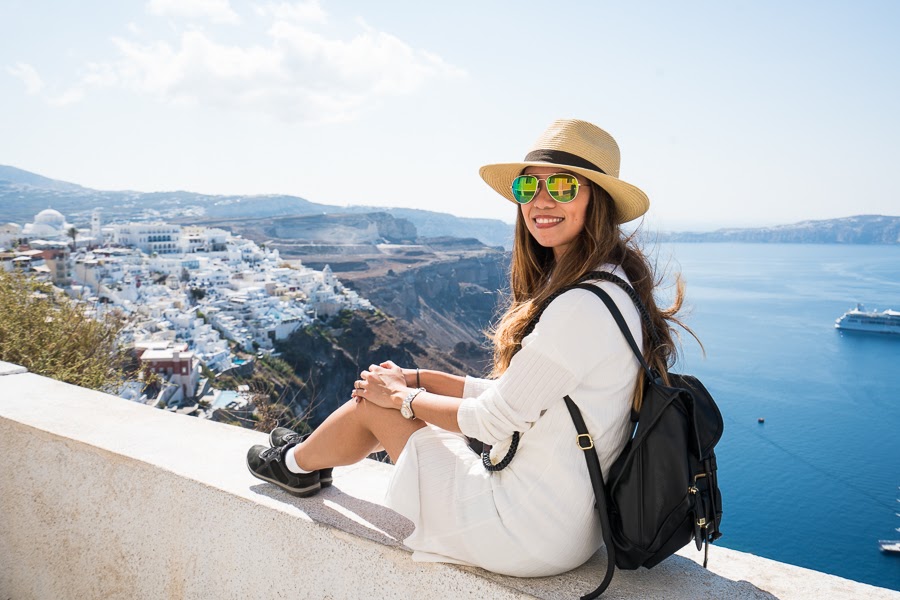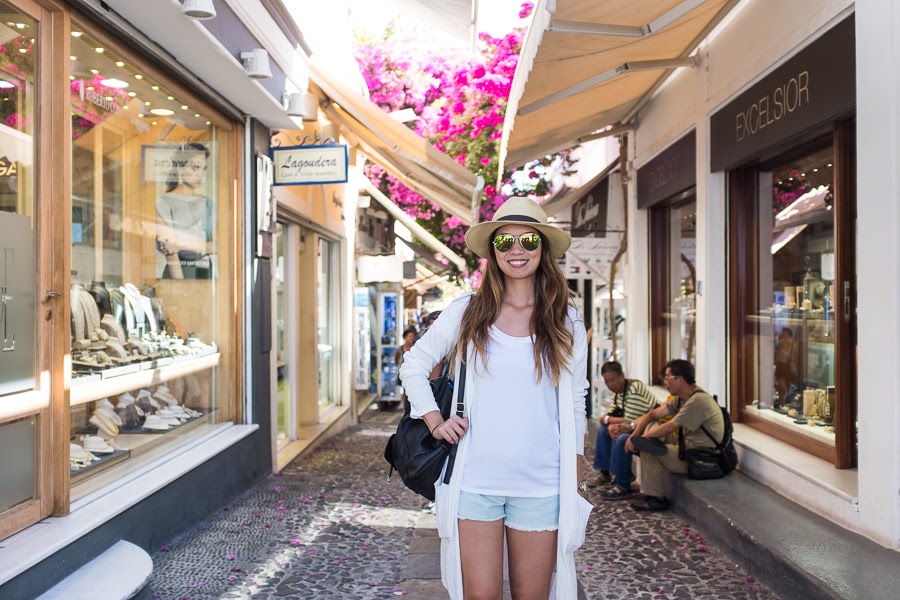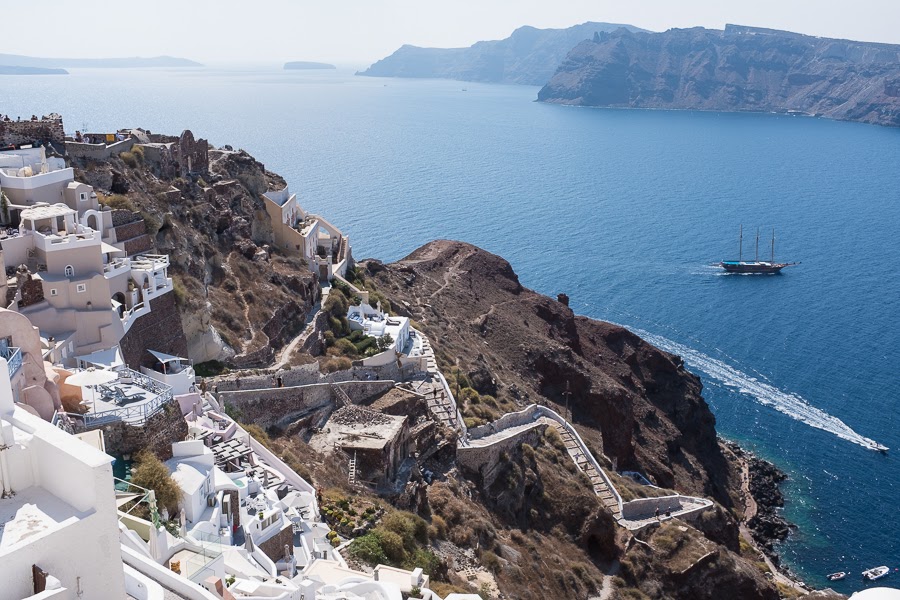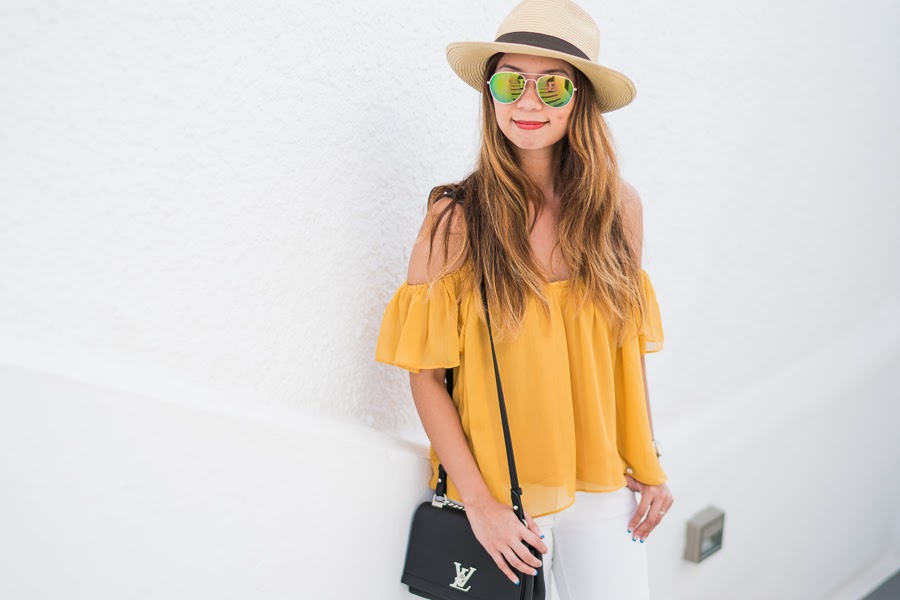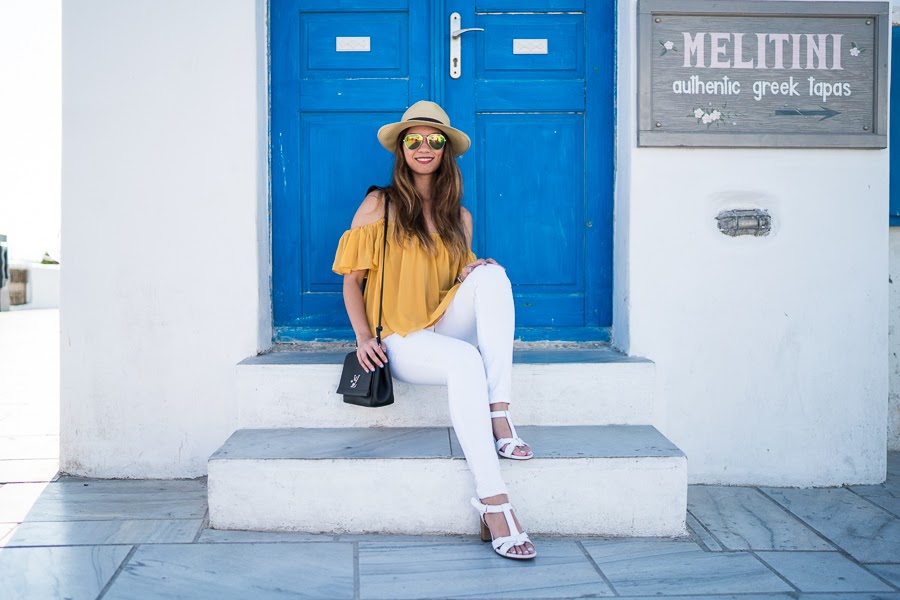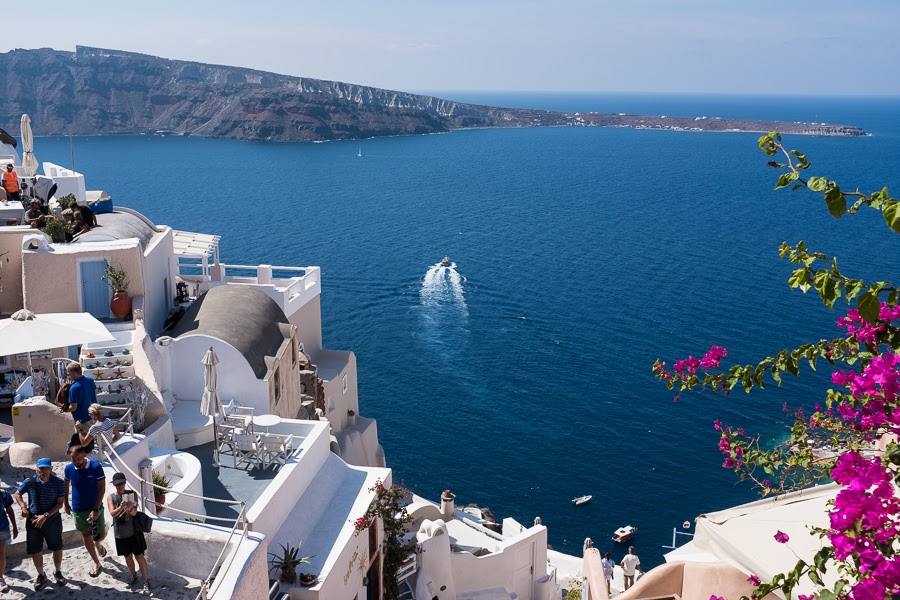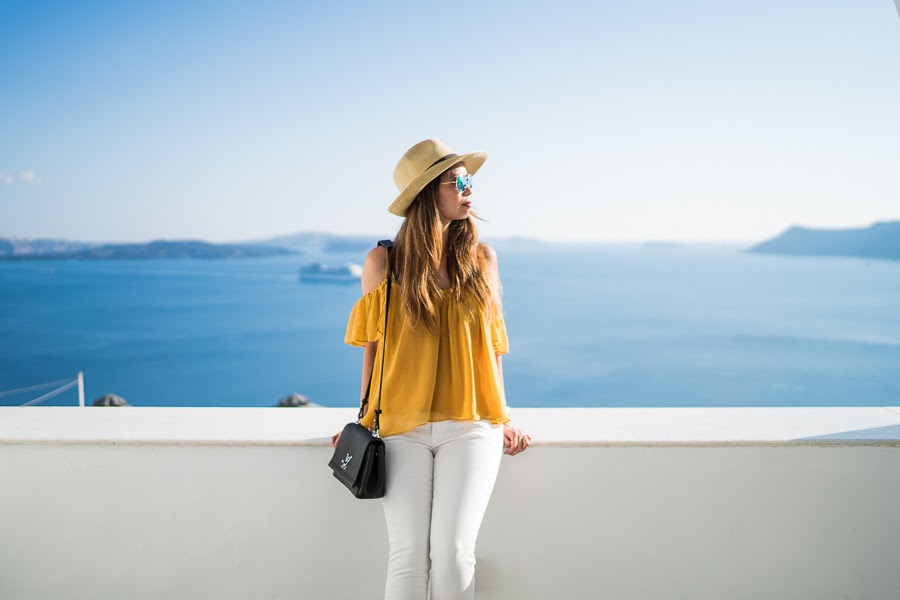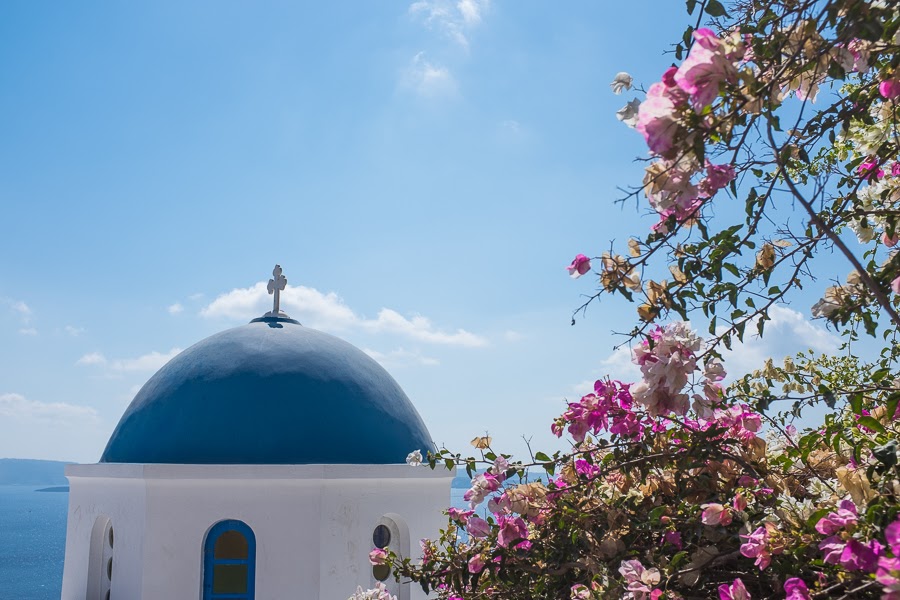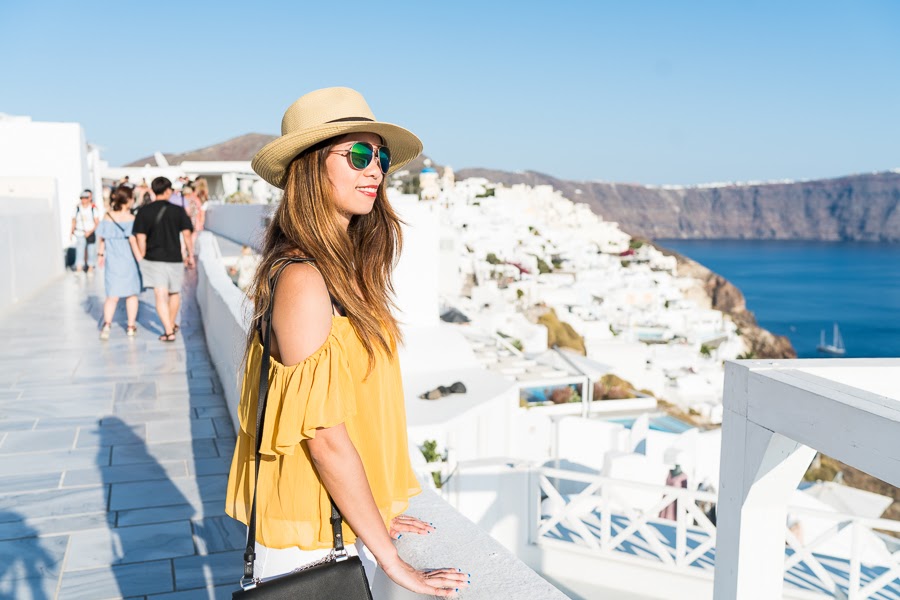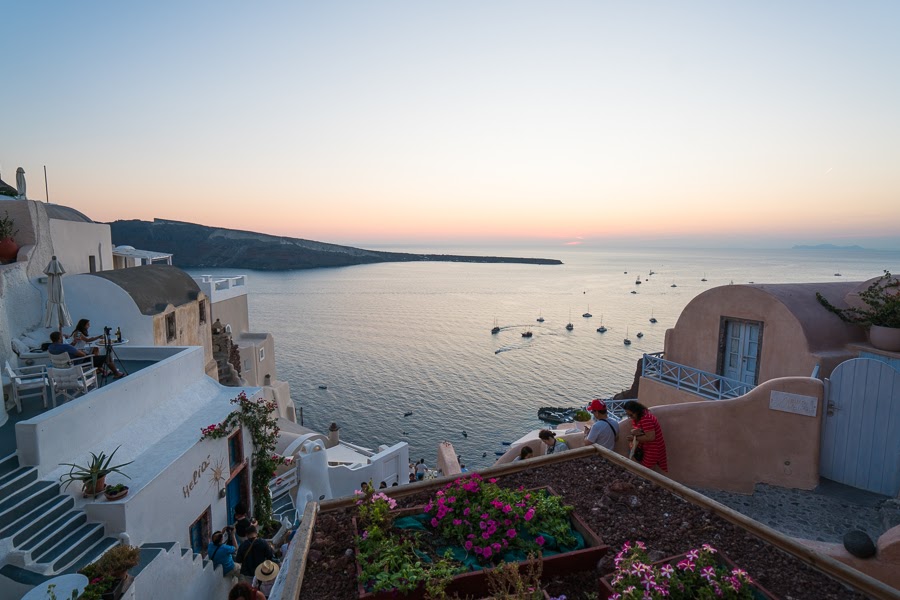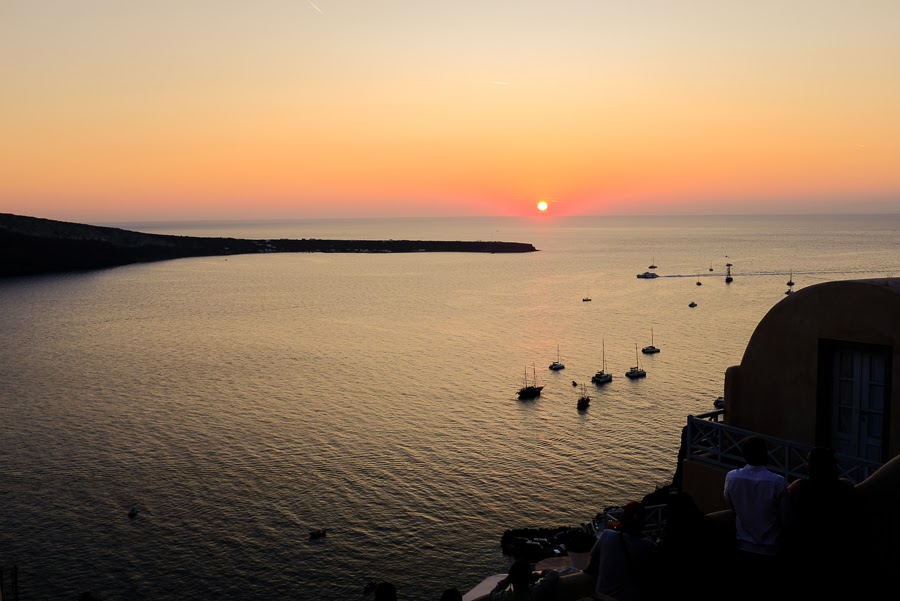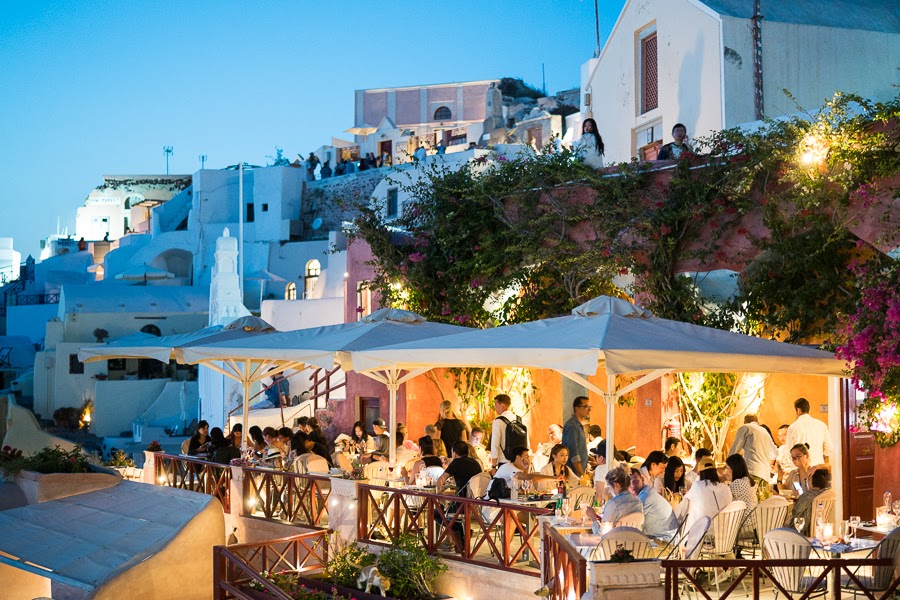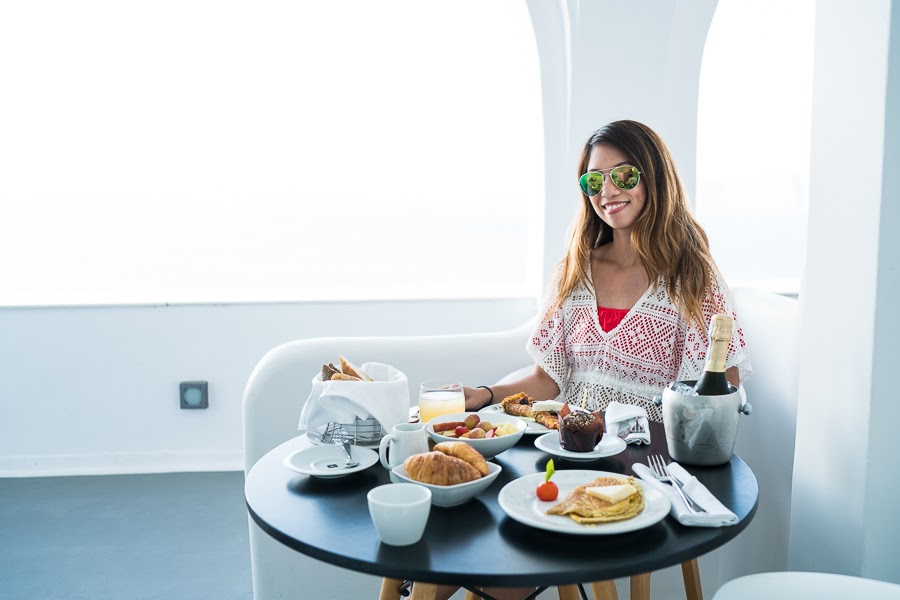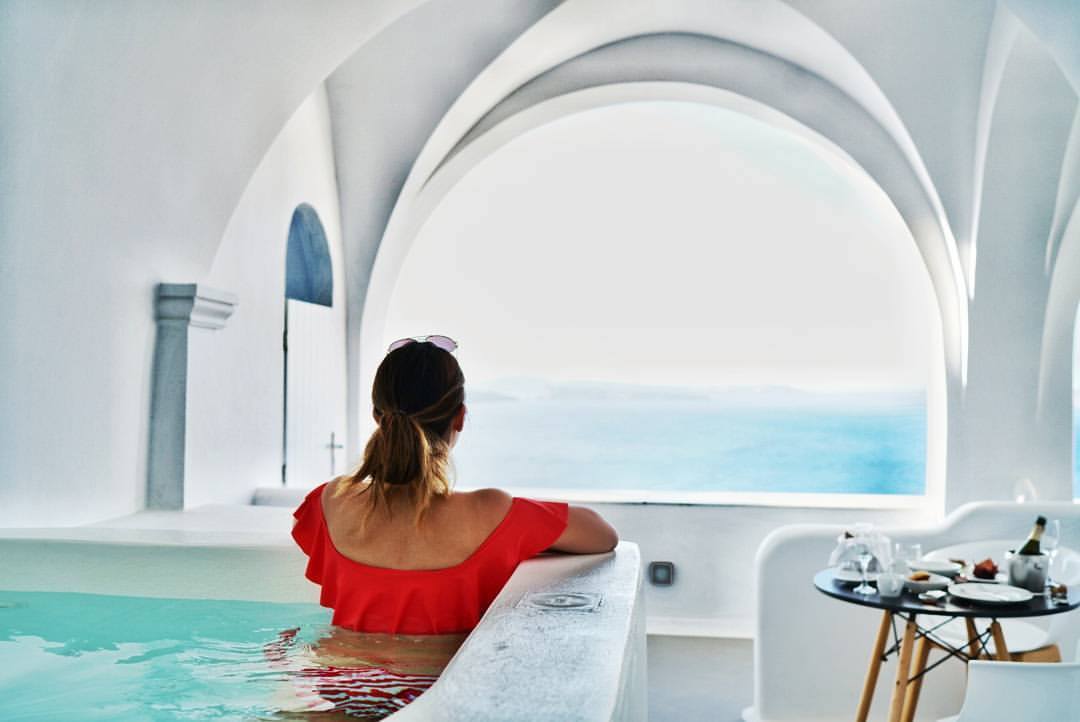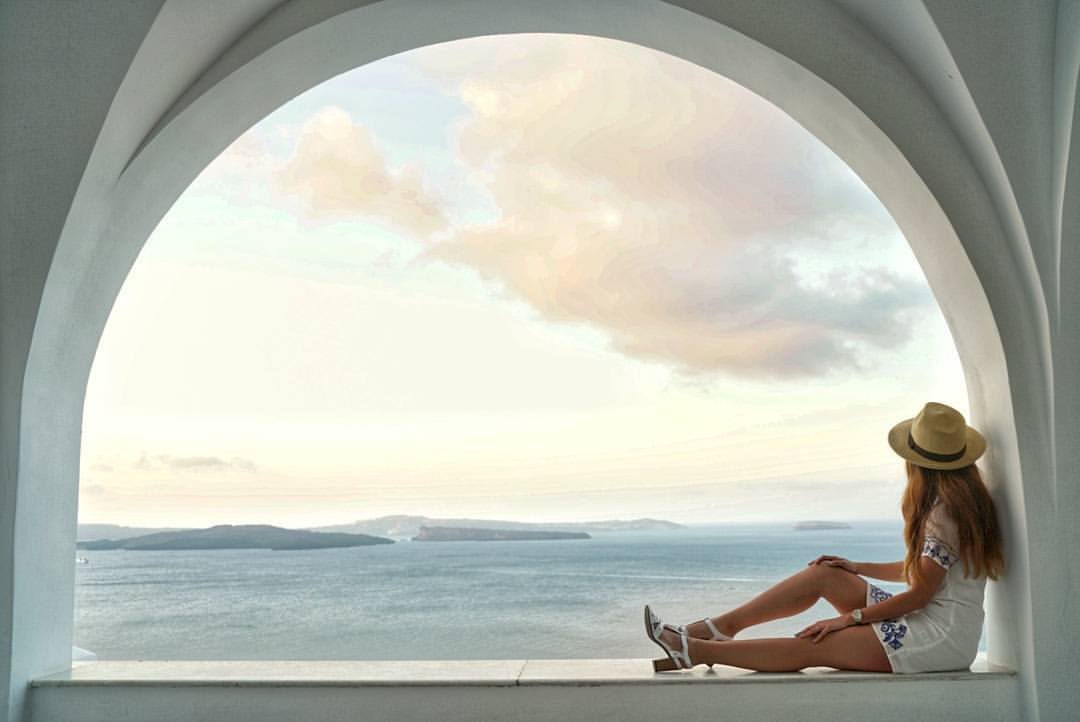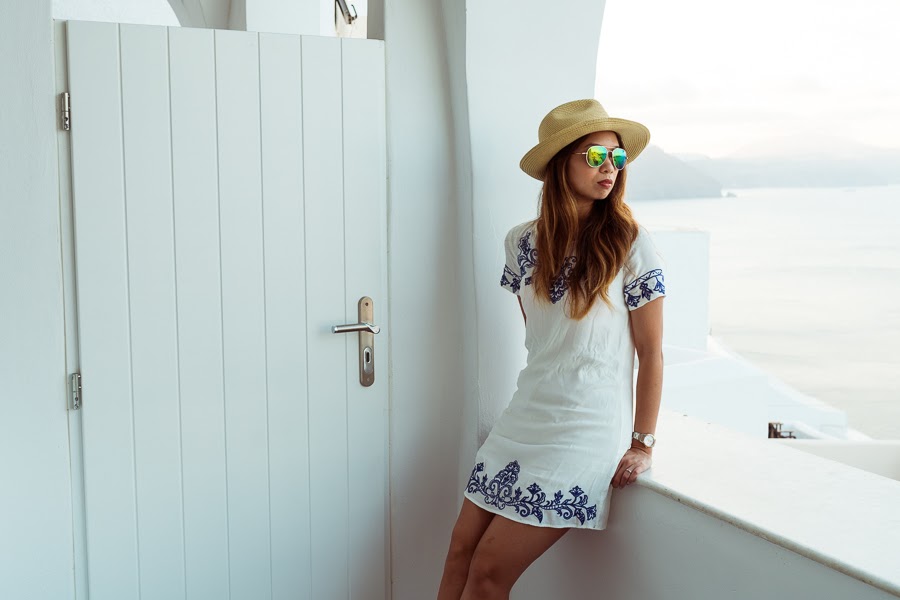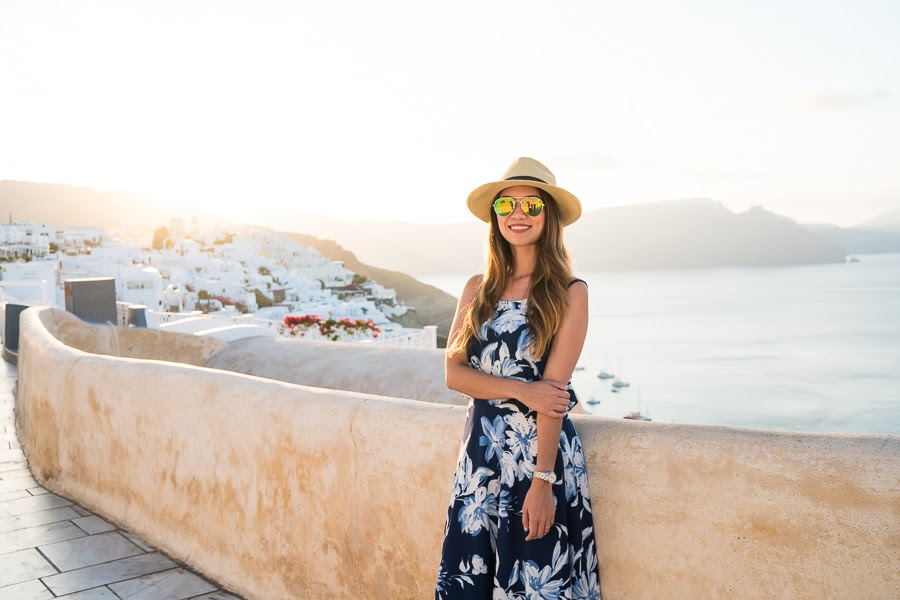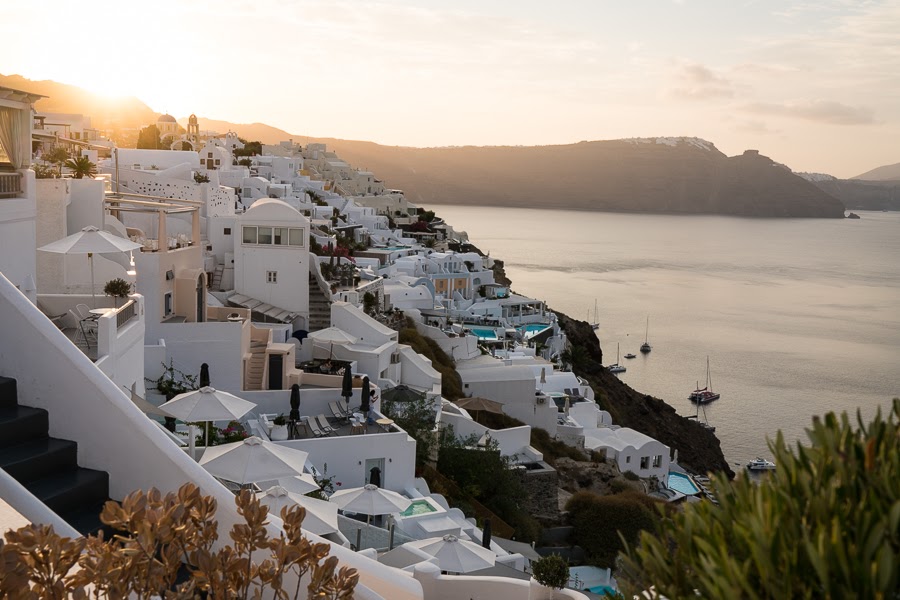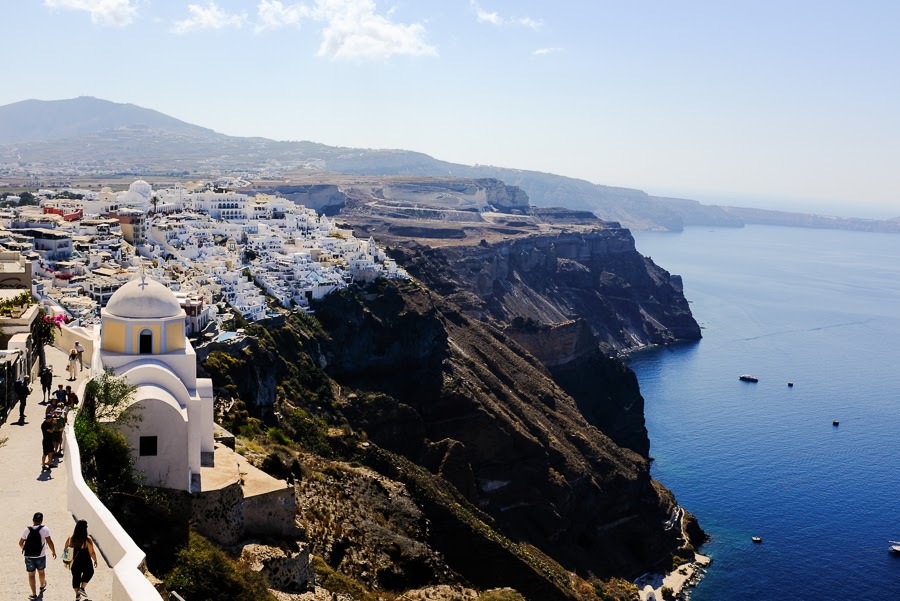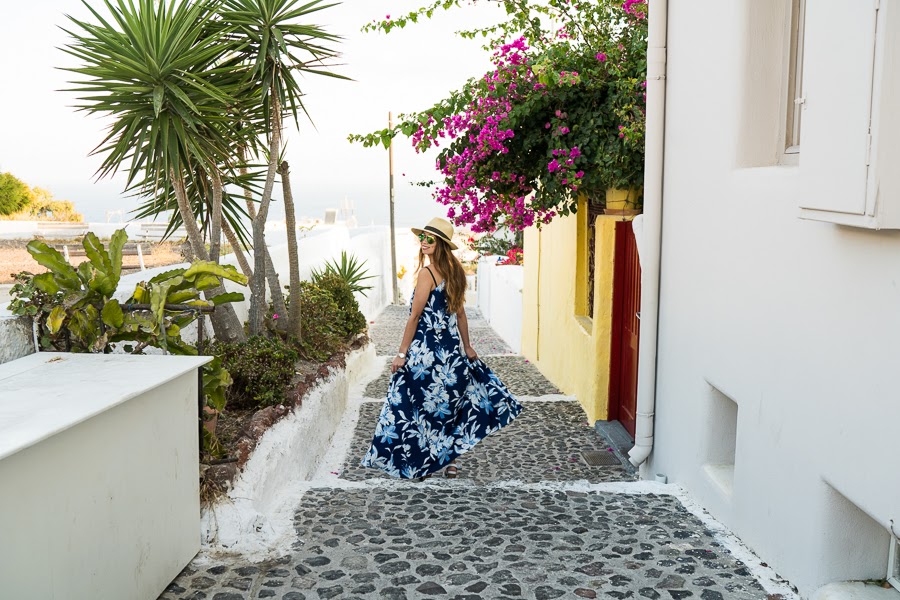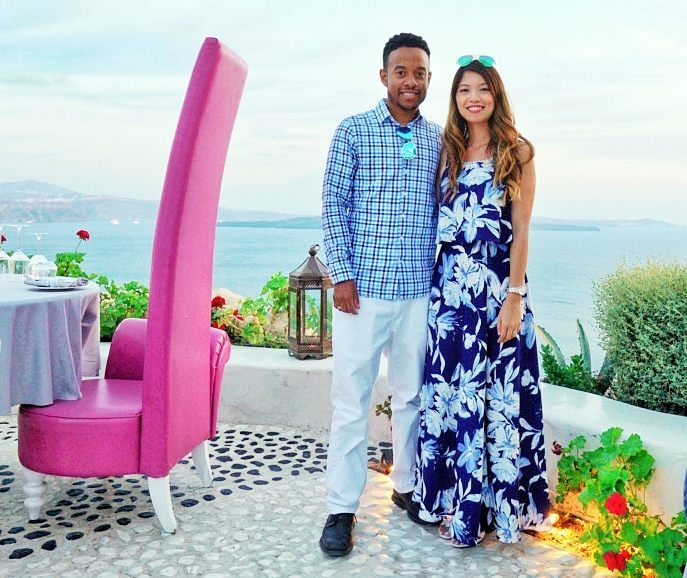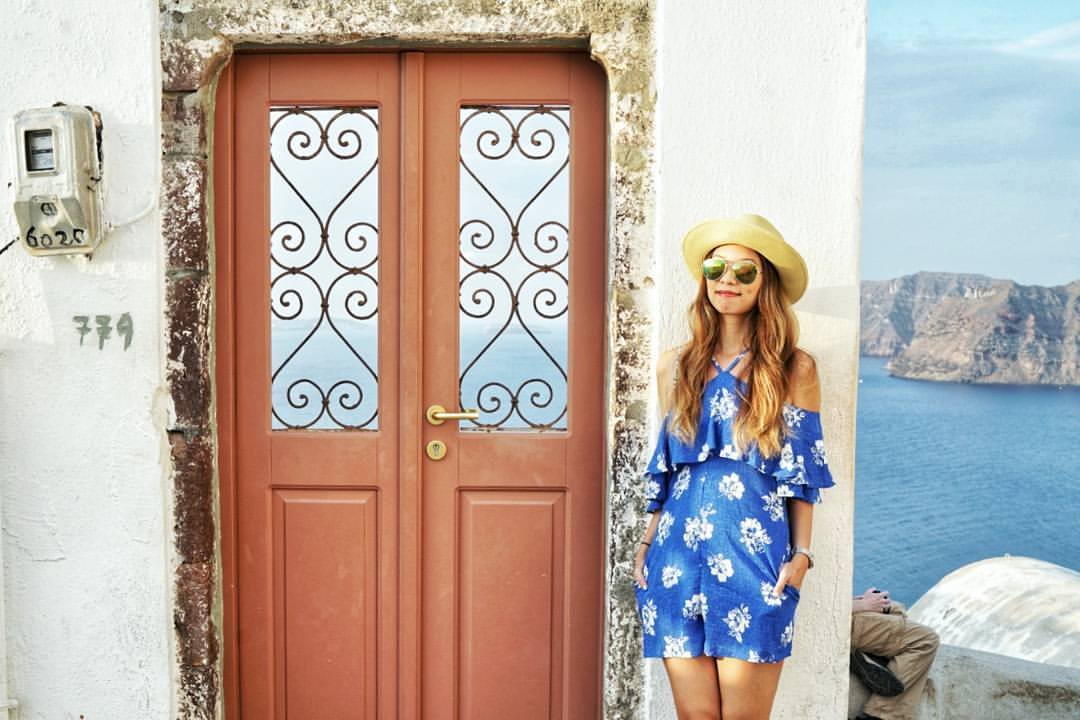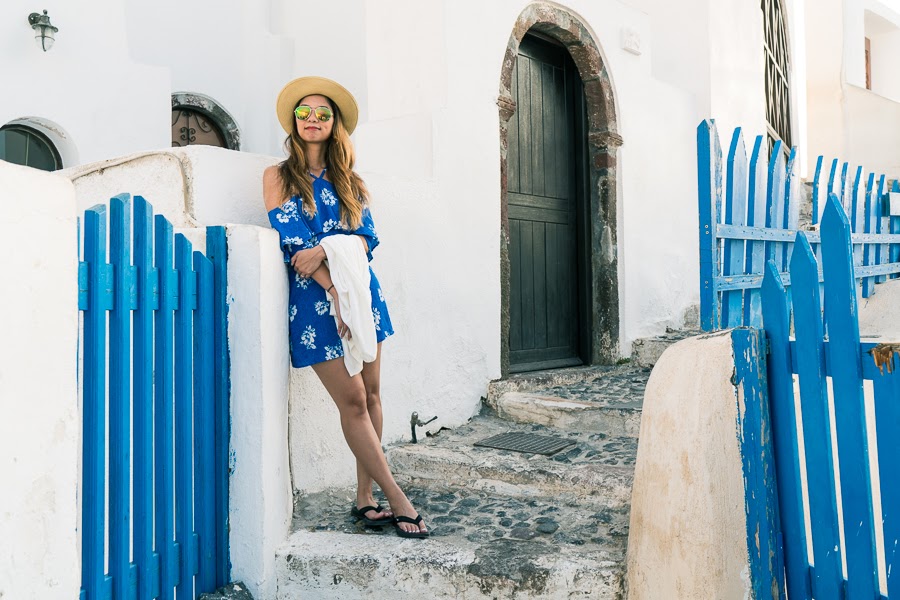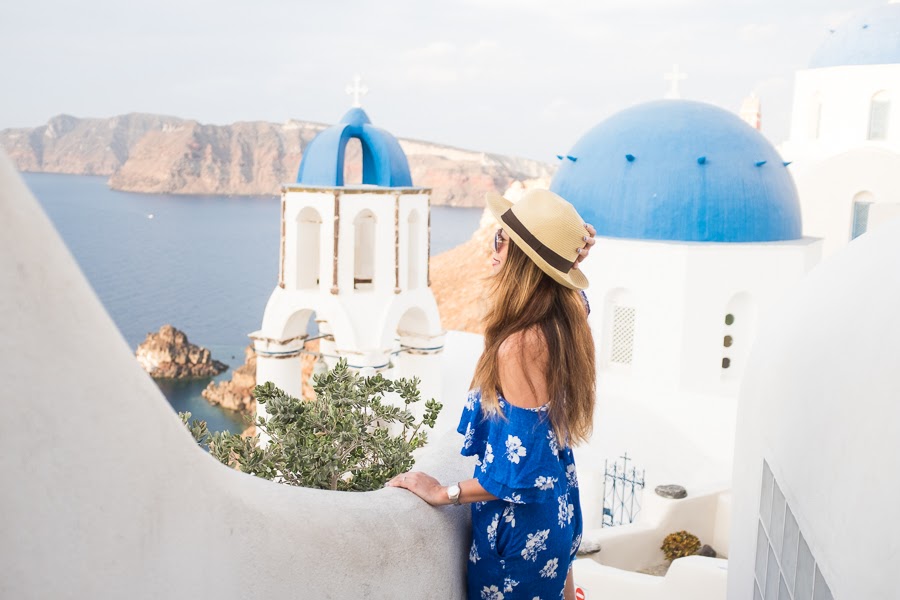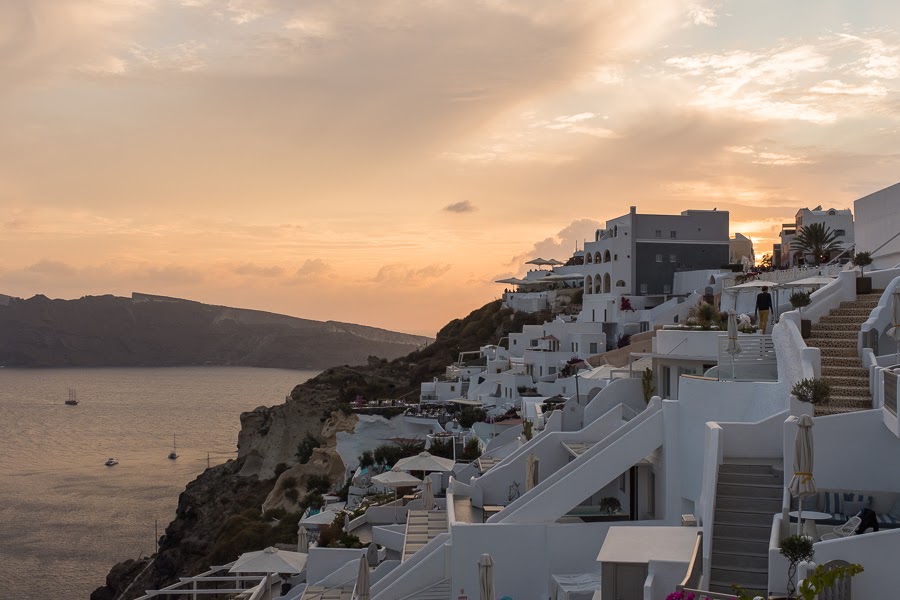 -Gretch