For our 3 year wedding anniversary, my husband and I decided to go to Vancouver for a quick getaway. We went to Toronto for our 1 year anniversary, and felt it was fitting to do Canada again! The flight to Vancouver from San Francisco was fairly short. It's about an hour and a half, which was enough for me to watch an episode on Netflix and play a bit of Best Fiends. 🙂
We landed in the evening and took a cab from the airport to the hotel. We stayed at the Listel Hotel on Robson Street for our entire trip. Right across from our hotel was a cute little ramen shop with a wait outside. We figured since there was a wait, it had to be good. After getting checked in and settled, we headed across the street to the ramen place. It was called Ramen Danbo and it did not disappoint. The small restaurant atmosphere really made us feel like we were back in Tokyo.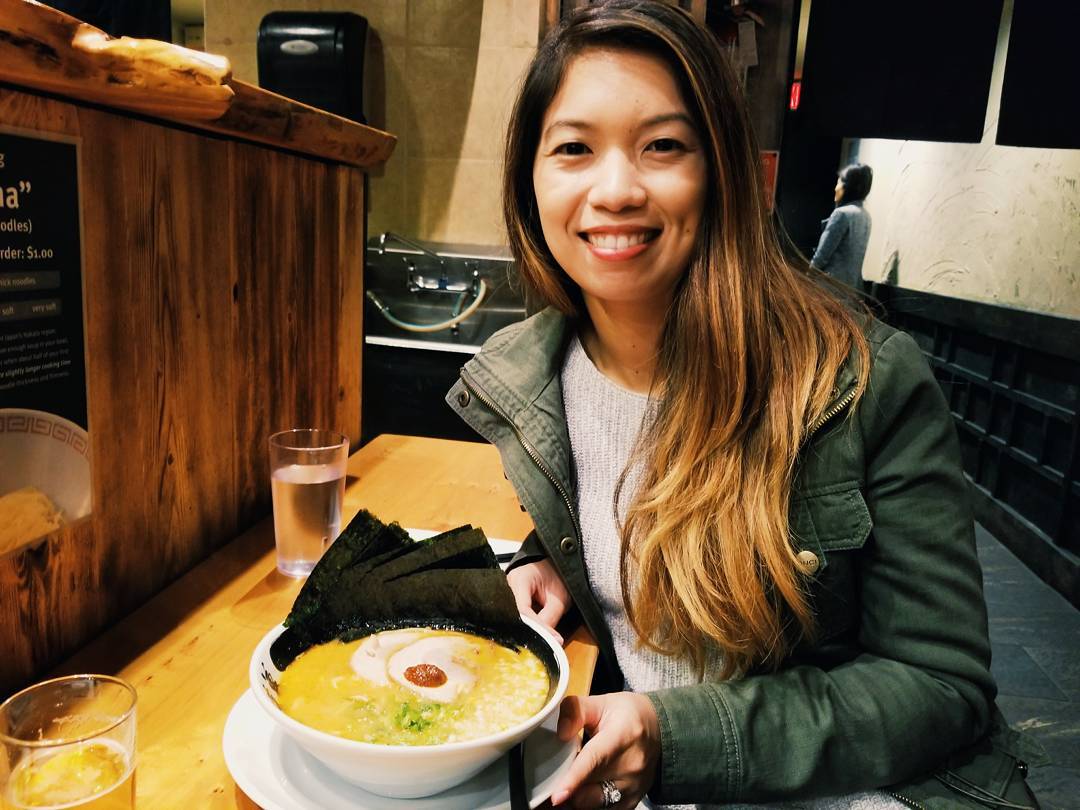 After dinner, we went back to our hotel to get some rest. Also, since we were there in June, the sun didn't set until closer to 9:30 or so, which did make for longer days.
The next morning, we made plans to rent bikes and bike around Stanley Park. The rental shop was about a 10 min walk from our hotel so we started to walk it. Unfortunately, it started to rain and it was a bit cold, so we turned back around. We took a cab to Granville Island Public Market instead. The market was filled with lots of yummy food and cute little shops.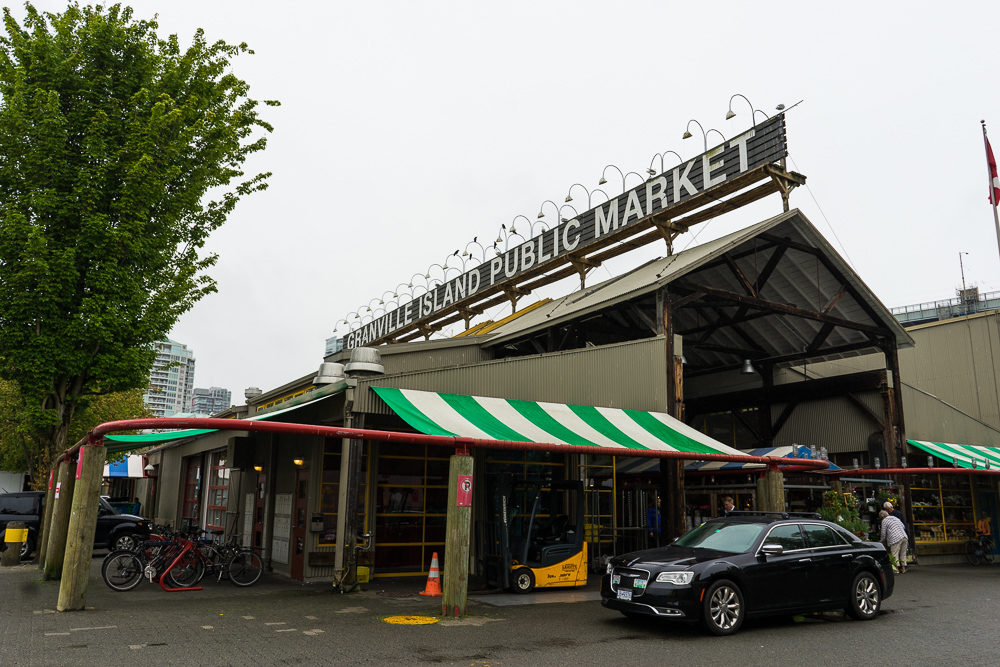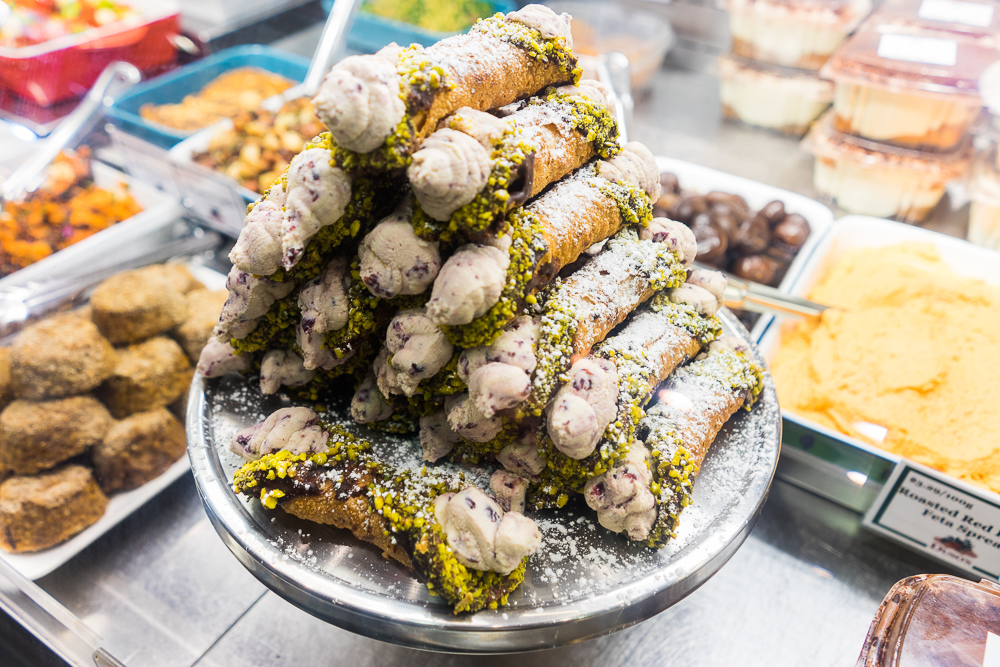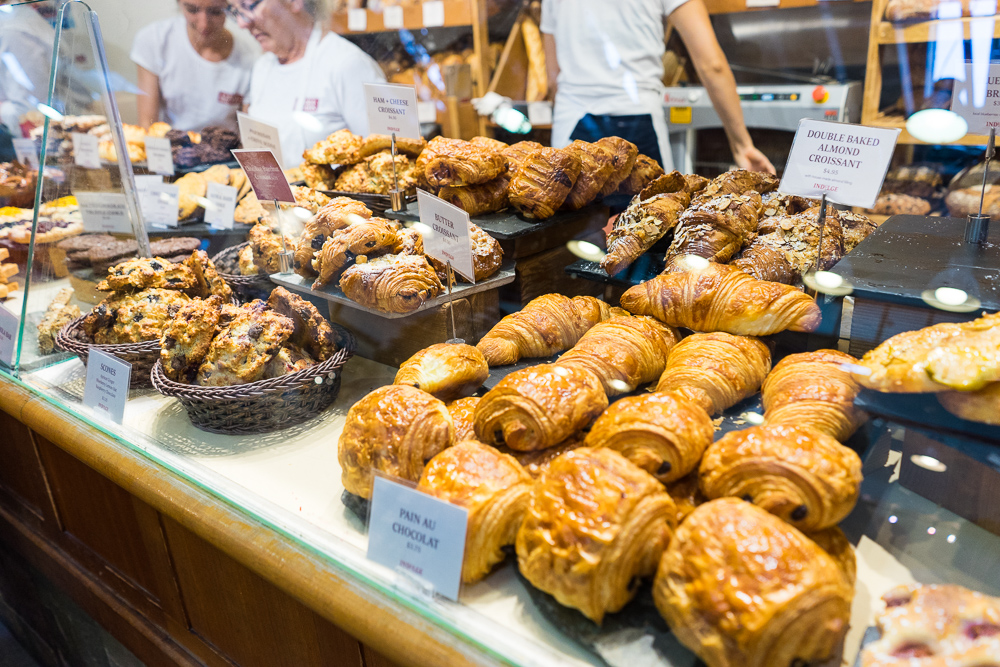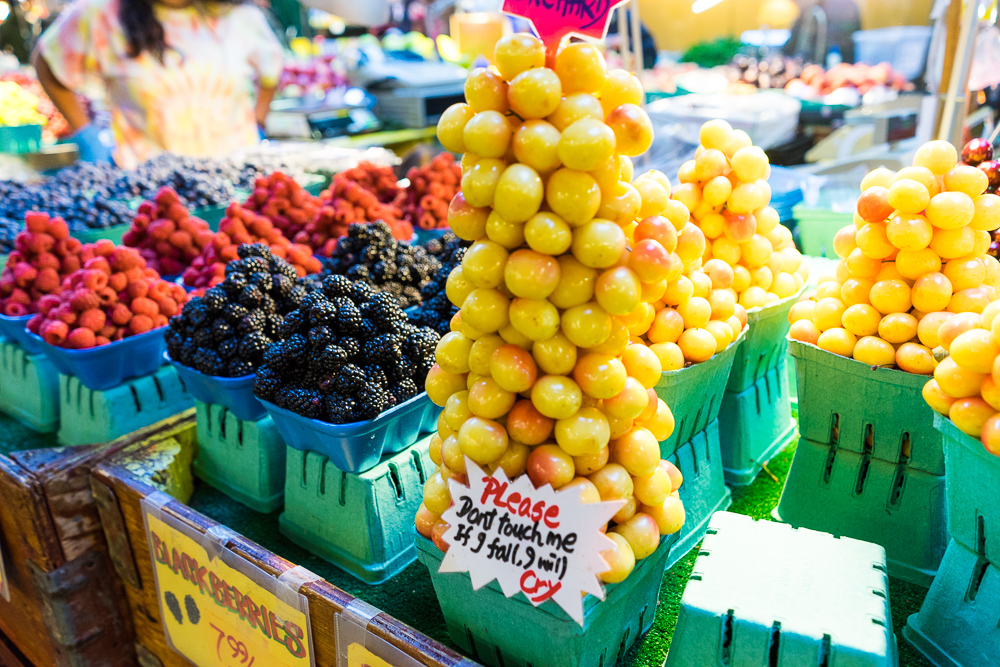 The views of the city from outside of the market was pretty nice. We found the aqua bus stop, but decided it probably wasn't worth riding since I get seasick on small boats. Instead, we enjoyed macarons that we bought from one of the little shops inside the market.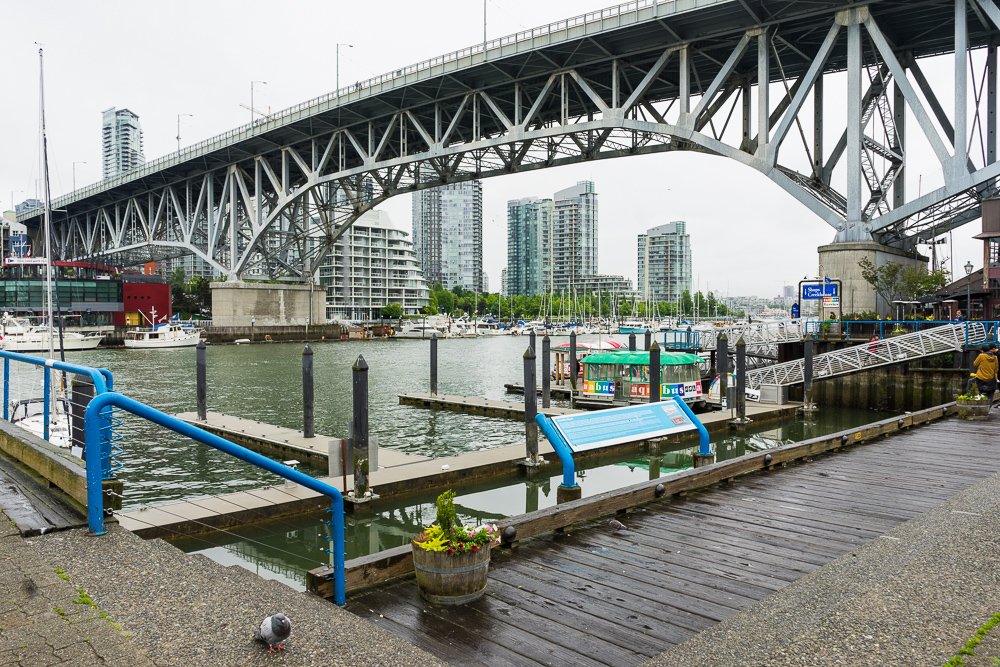 The macaron place was called Bon Macaron and you can see its cute little sign in the picture below.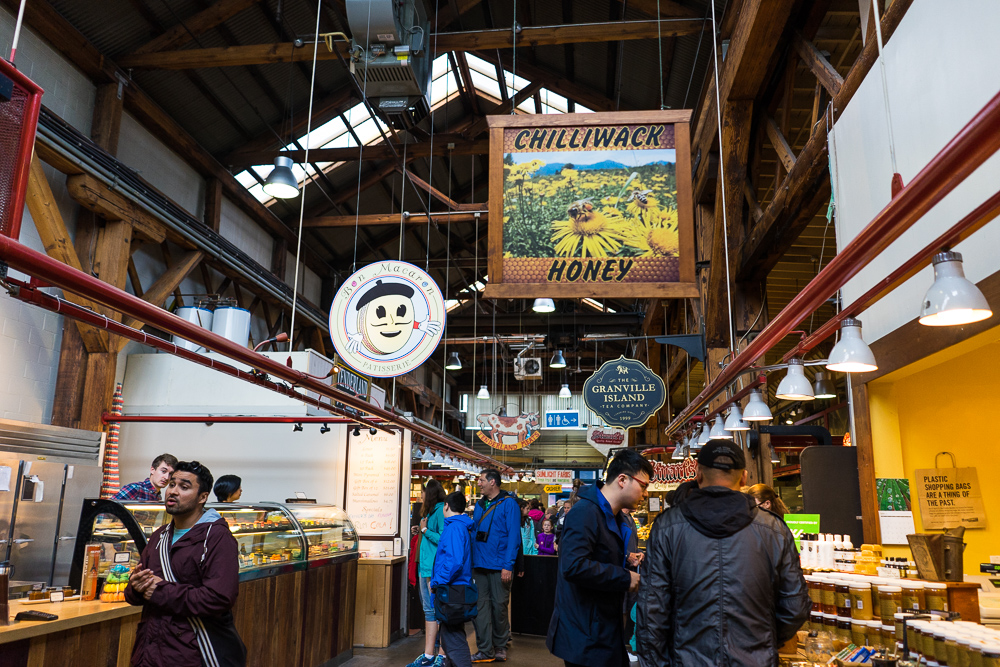 Once we had our fill of the market and explored a little bit of Granville, we made our way back to Robson street to get lunch. We were craving crepes, so we chose to eat at Cafe Crepe. I was super satisfied with my meal. After lunch, we made our way to Gastown to see the steam clock. We got there just in time to see the clock do its thing at the top of the hour.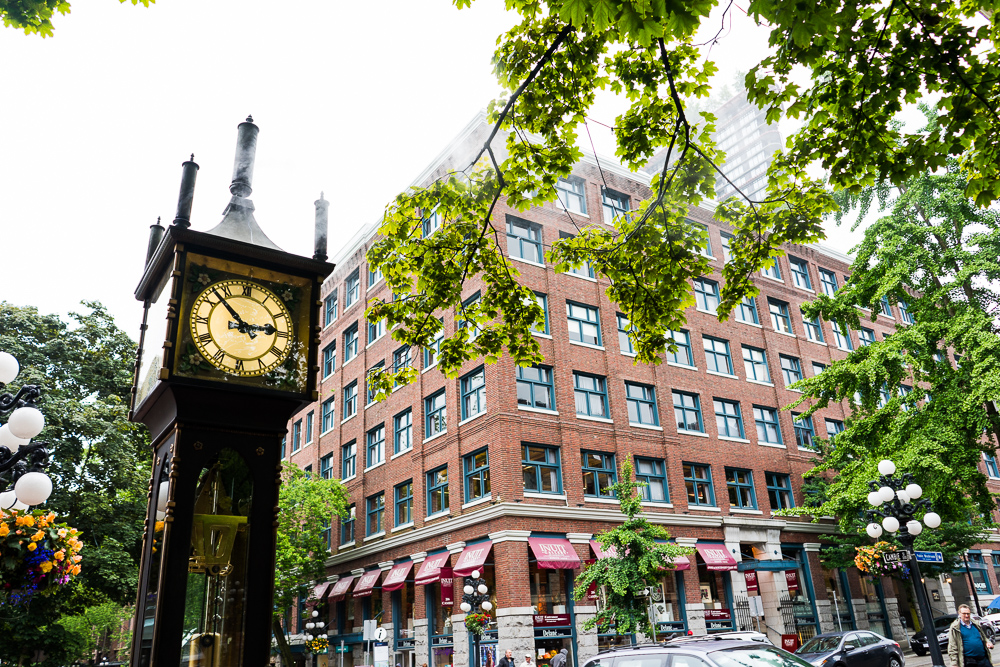 After the really quick steam clock show, we explored Gastown a bit and ended up at 131 Water Kitchen and Bar. We saw a happy hour sign and figured why not.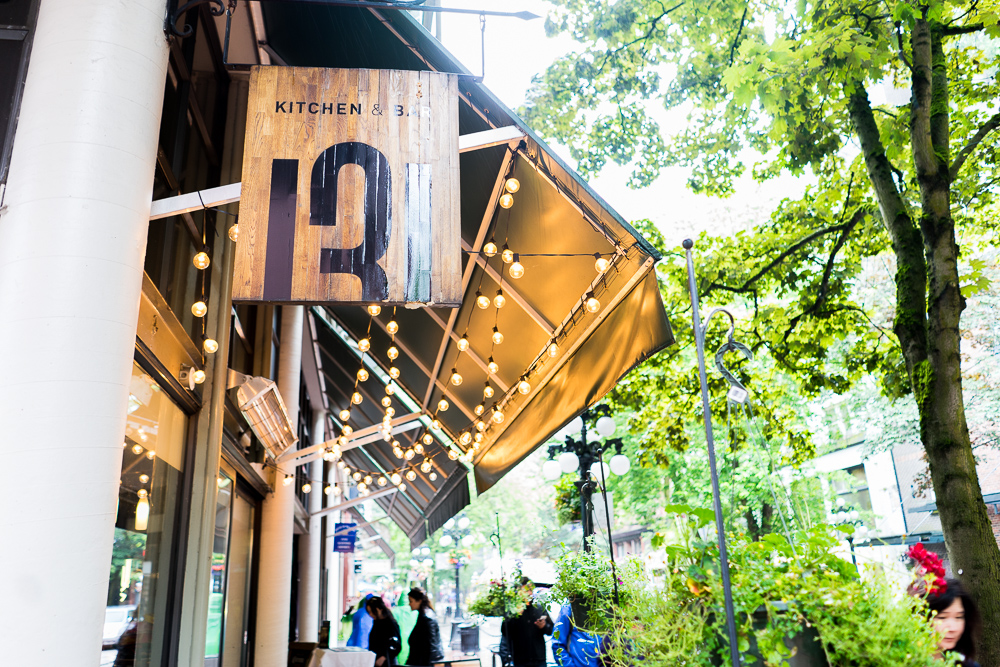 On our way back to the hotel, we made sure to stop at Laduree to get macarons. Last time we were at a Laduree was in Paris 2 years ago at Champs Elysees. It felt nice to get a taste of Paris in Vancouver.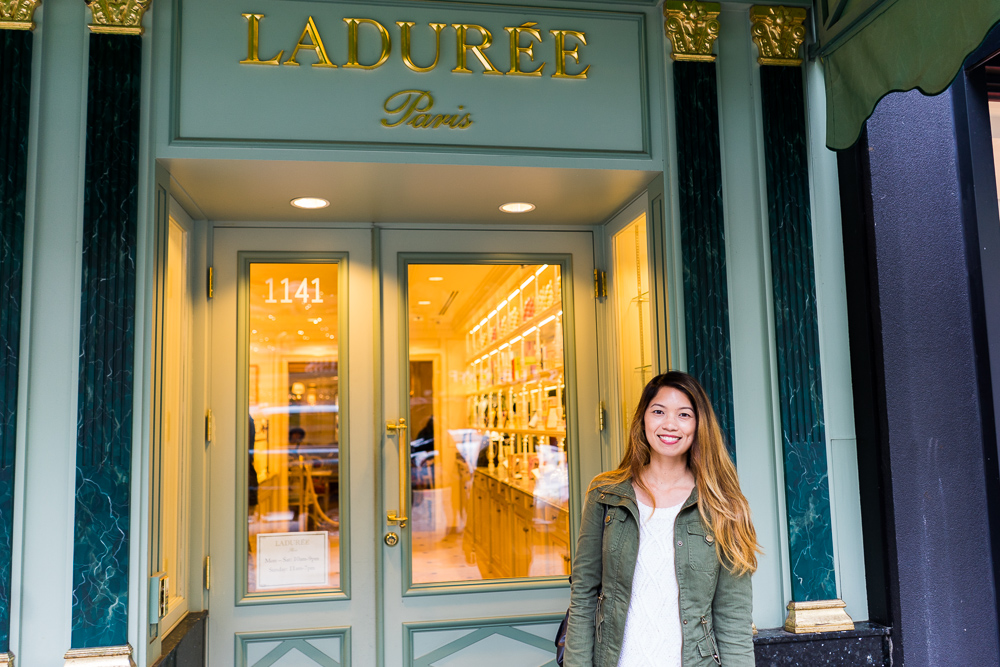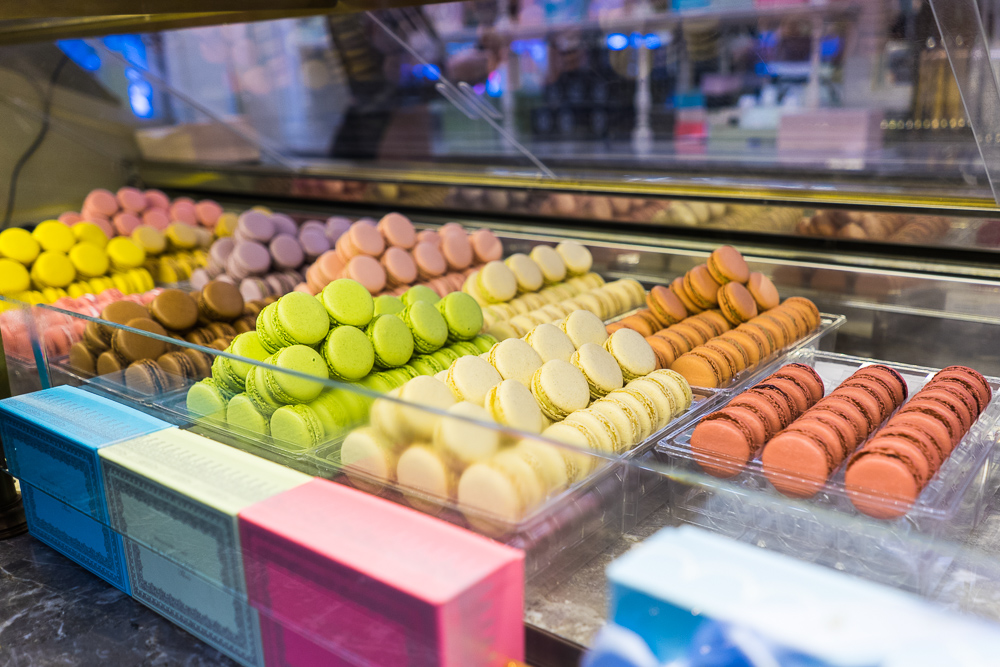 We did a bit of window shopping throughout the city afterwards and headed back to our hotel to enjoy free wine in the hotel lobby. For our early anniversary dinner that night, we made reservations at the Teahouse in Stanley Park. The food was delicious and the service was great.
The next morning, we headed to Blue Horizon Hotel to catch a free shuttle to the Capilano Suspension Bridge. The bridge looked scary from afar, but it wasn't too bad once we were on it. It swayed a bit at the center, but not enough to freak me out. We also did the Cliff Walk and Treetop Adventure while we were there.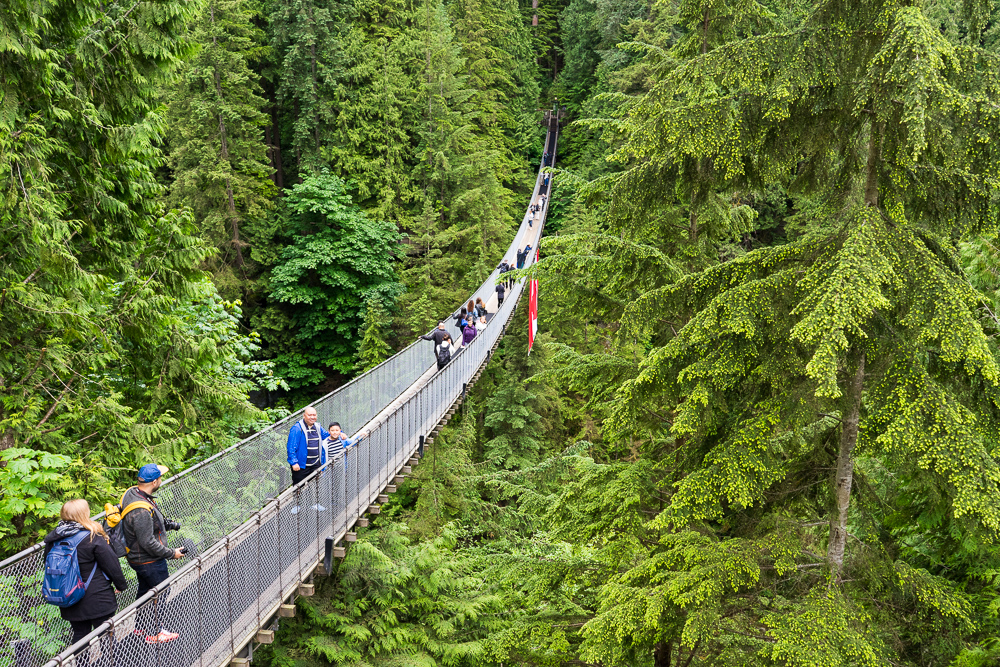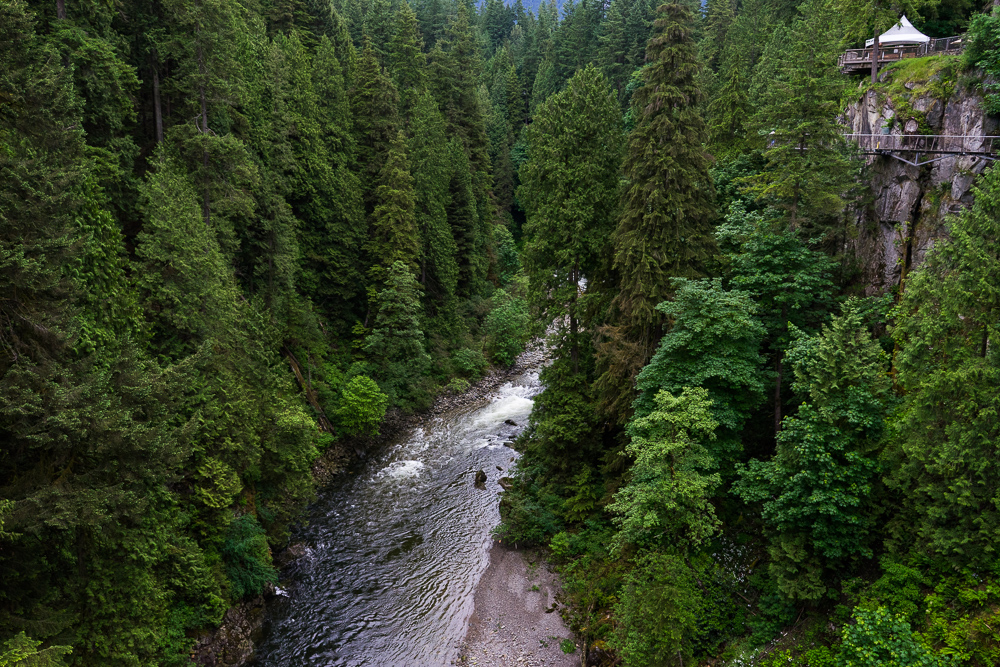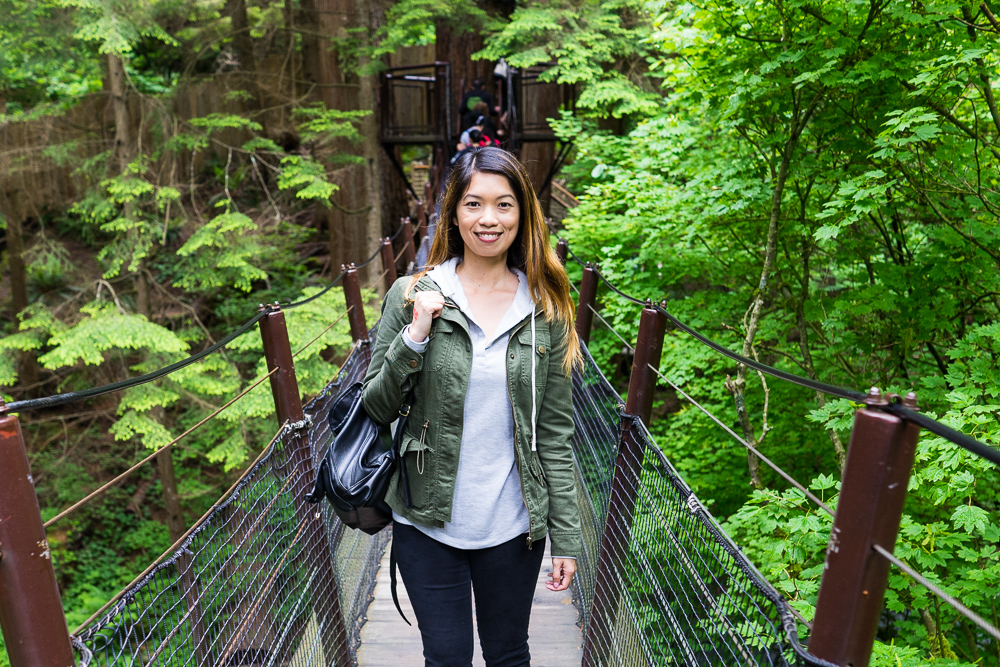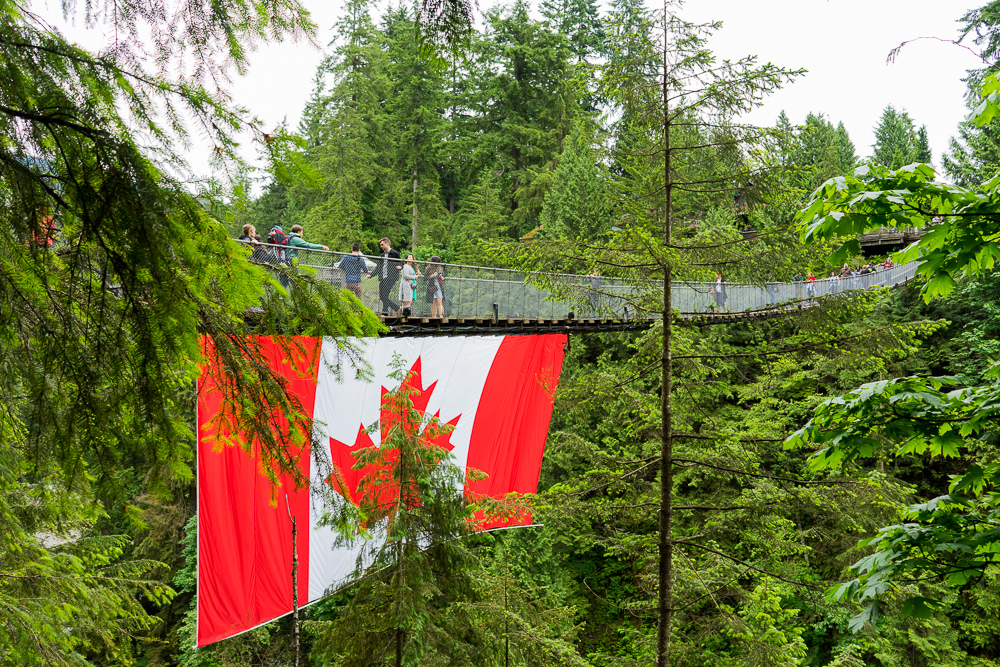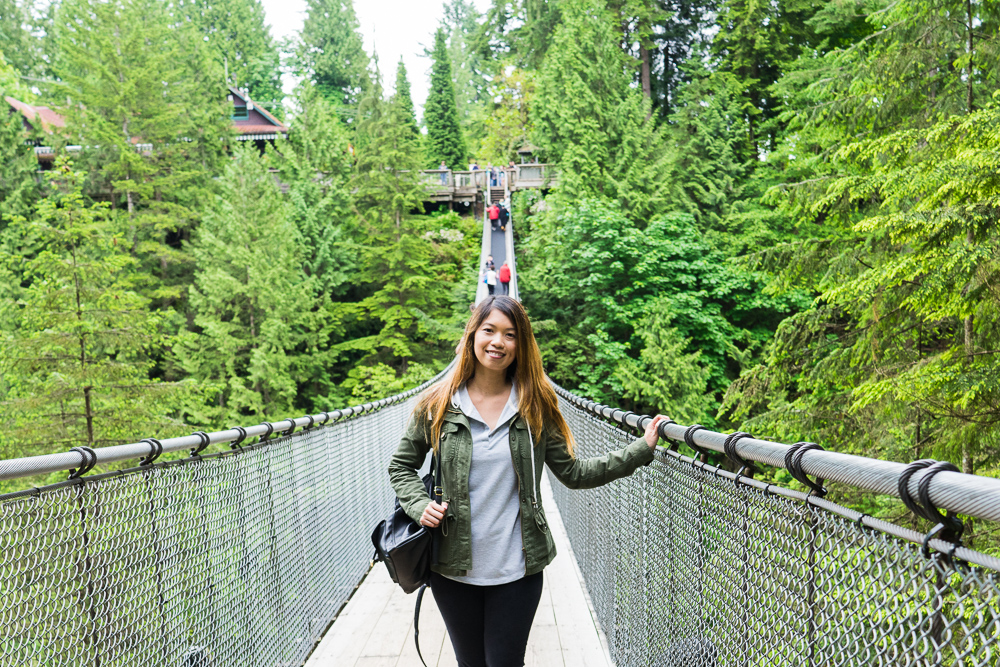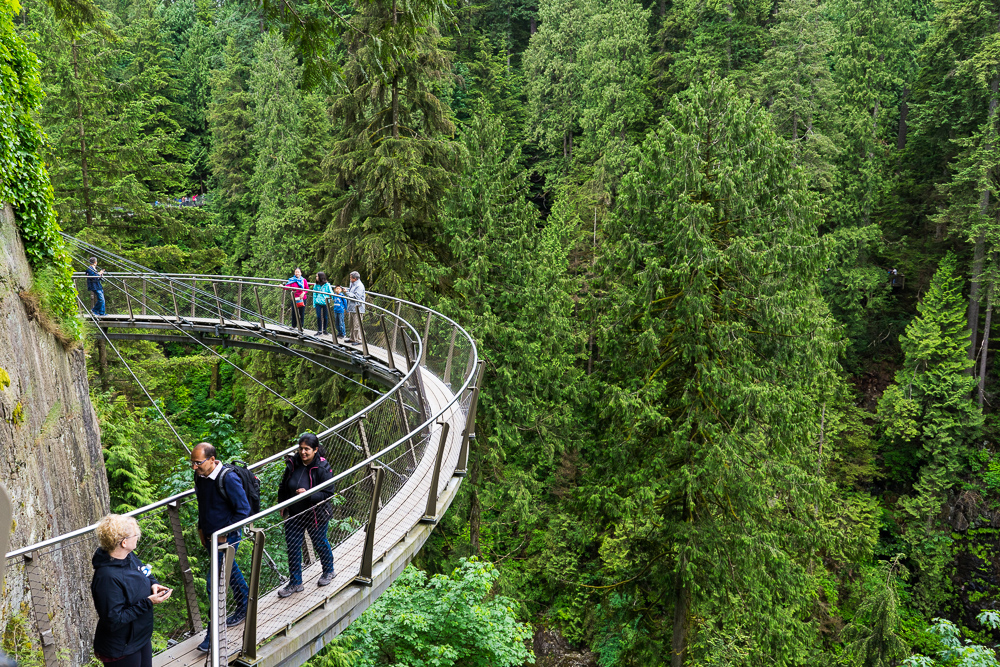 Afterwards, we made a quick stop at our hotel and then headed to Spokes Bicycle Rental. Spokes is conveniently located at the entrance of Stanley Park, which was next on our list to explore that day. After getting our bikes, my husband had me do several practice runs at a less crowded sidewalk before we took on the 5 mile bike ride. I have not ridden a bike in over 20 years, so he wanted to make sure I was good to go first. The bike path is pretty crowded and we didn't want any accidents. After a good 30 minutes of practicing, I was ready to go!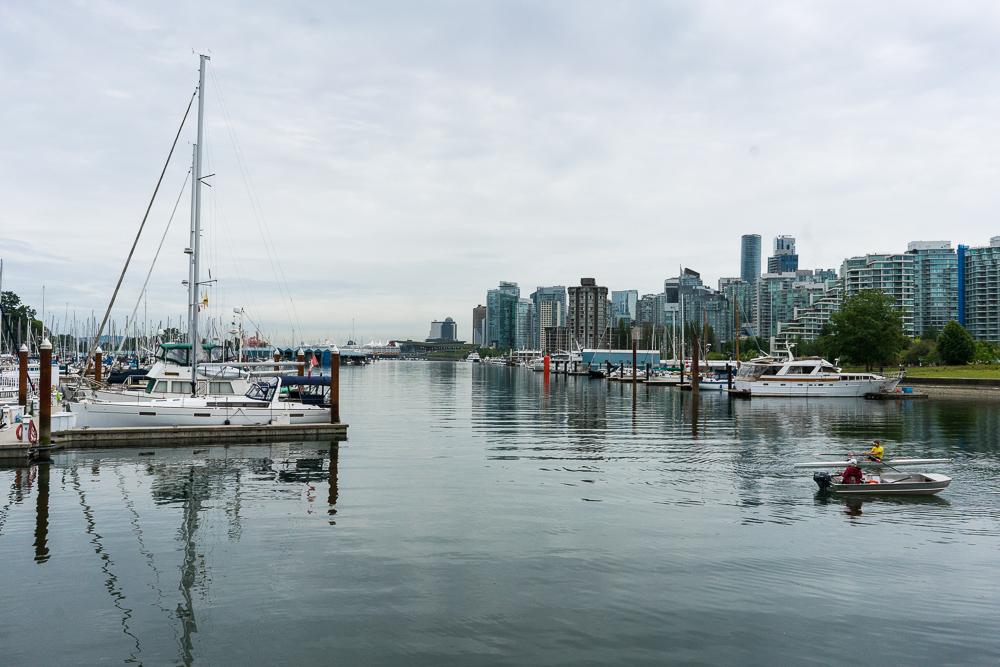 Our first stop was Brockton Point for the totem poles.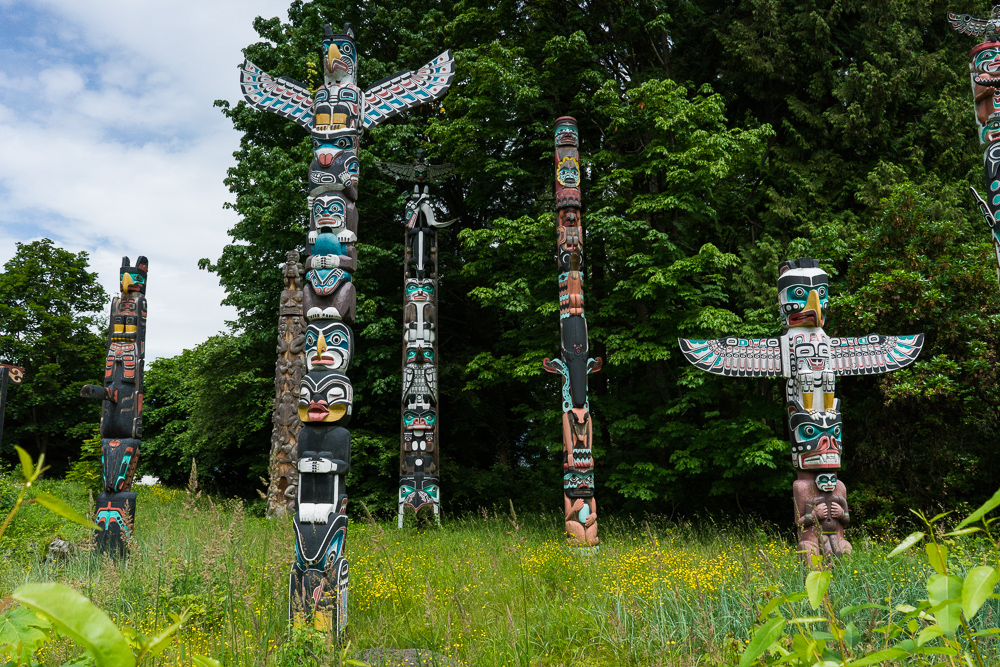 Then we saw this lighthouse…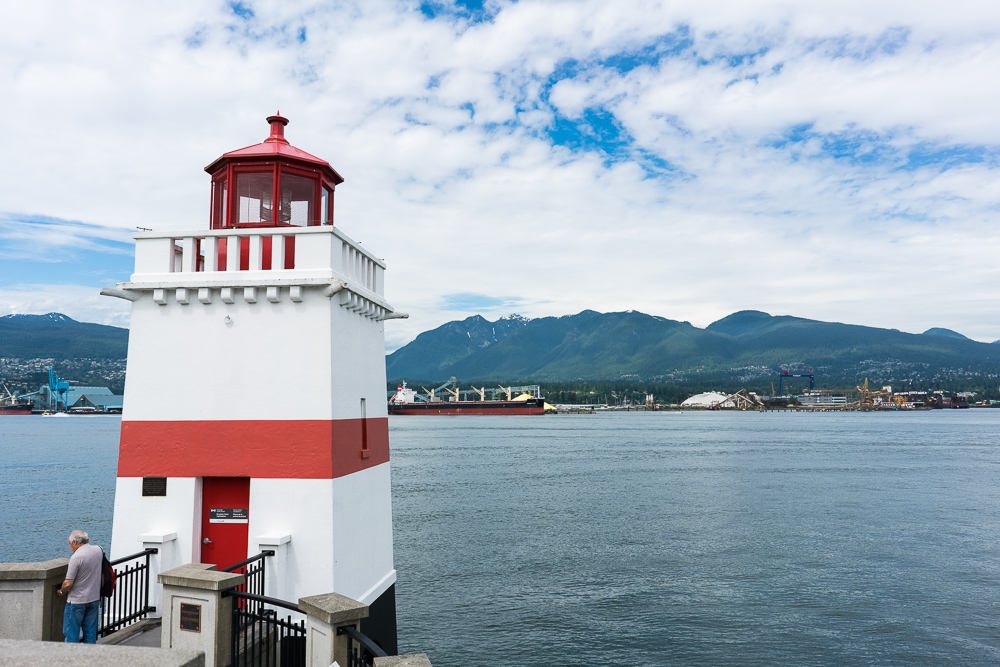 We continued on and got a good view of Lions Gate Bridge.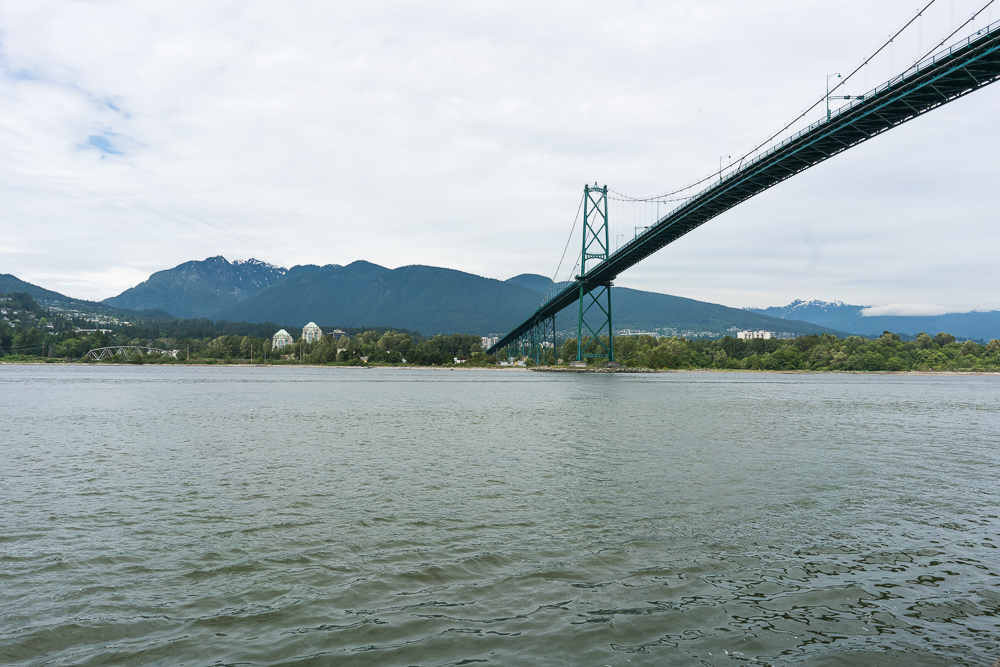 After a few more stops, we eventually came up to Siwash Rock.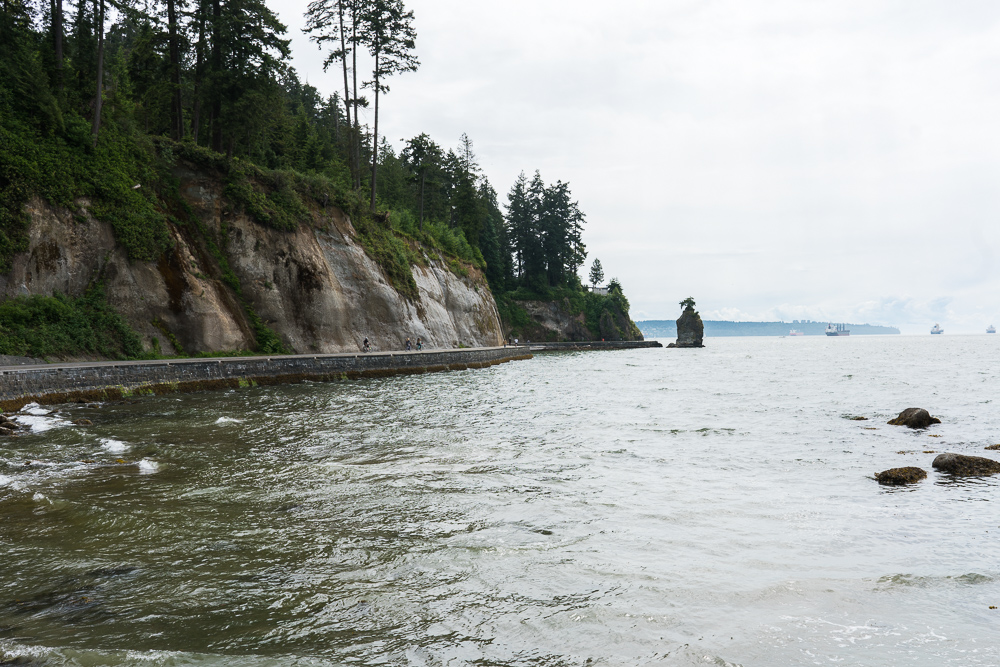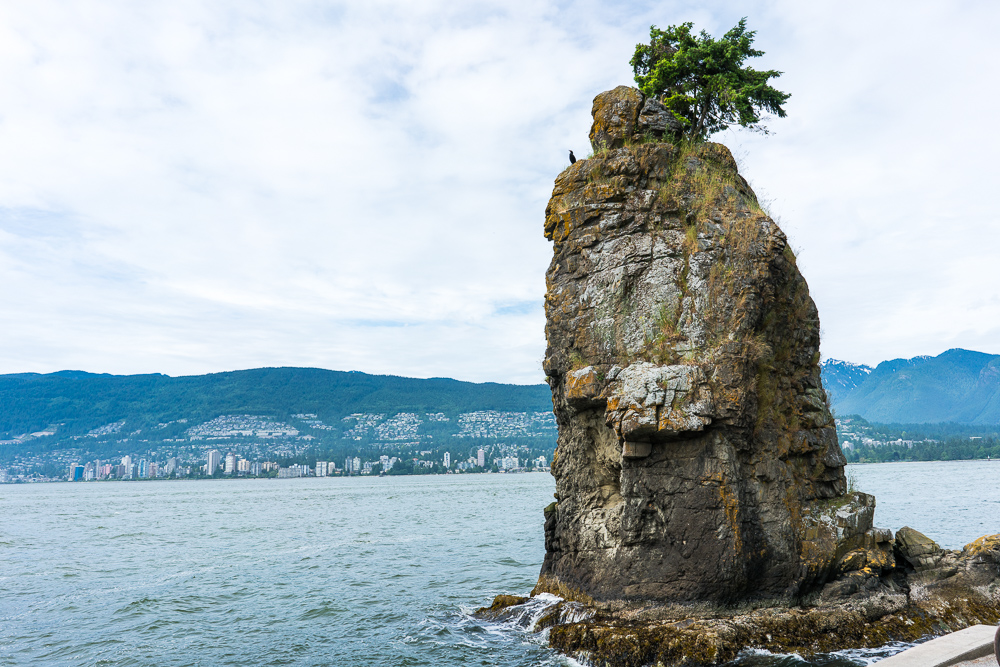 Afterwards, we returned our bikes and walked back to Robson Street. We were so tired and hot from the day's adventures, so we decided to get gelato at this really cute shop! It was so satisfying.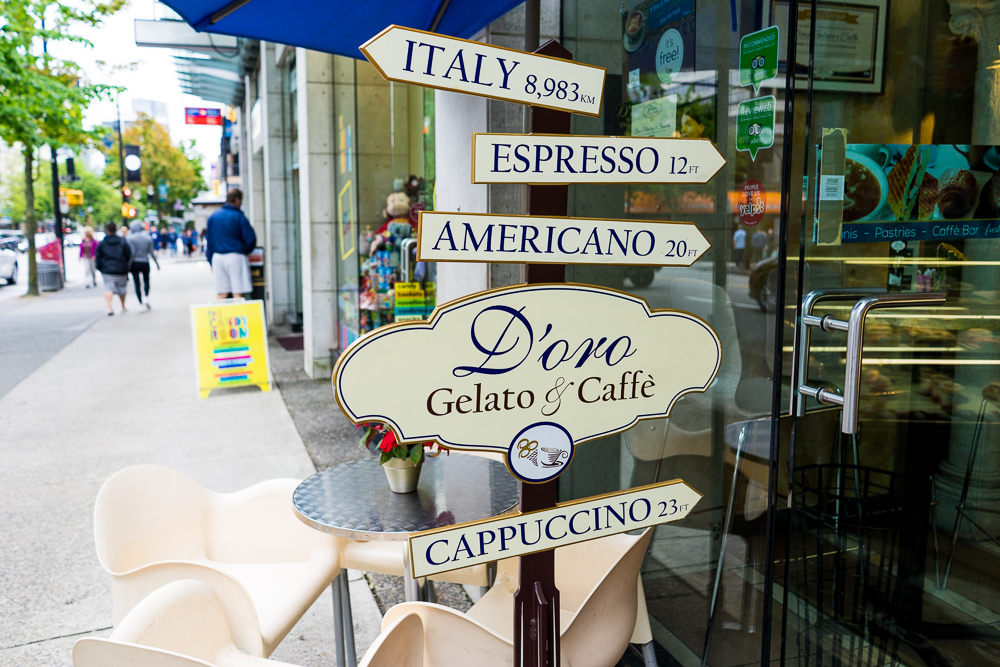 Our last night was spent walking around and grabbing a bite to eat at the same ramen spot we ate at on our first night. We flew back home to SF the following morning. It was an overall fun trip and just what we needed. I loved how the trip wasn't too busy and that we had a lot of down time. I wish the weather would've been better during our stay there, but at least the sun came out for one day. Until next time Canada!
-Gretch