Our Kyoto day tour started out pretty early. Thankfully, there was a Starbucks attached to our hotel, so we were able to grab a quick breakfast. We ordered matcha tea for the first time and it was delicious. Our meeting point for this tour was at our hotel, which was super convenient. However, we had to check out because we had a new hotel to stay at for the night. We brought our luggage with us, but they were able to store it on the bus.
Our first stop was Nijo Castle. We took off our shoes before entering the castle and walked through the nightingale corridors. It was so squeaky with all of the tourist.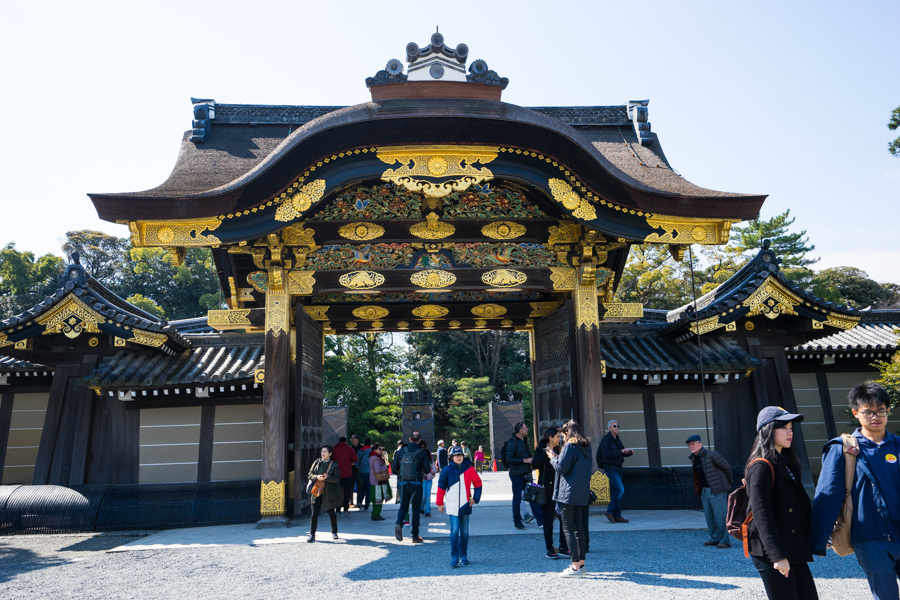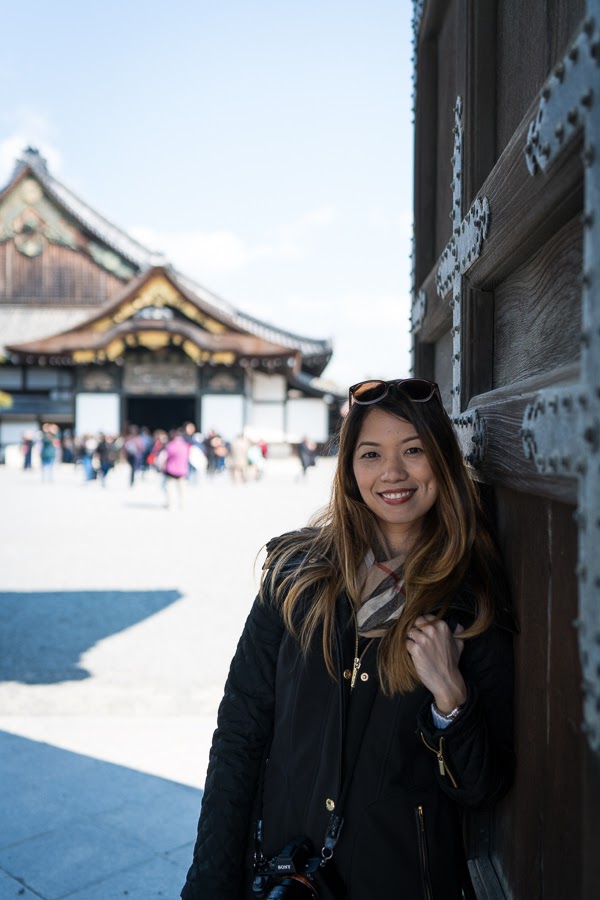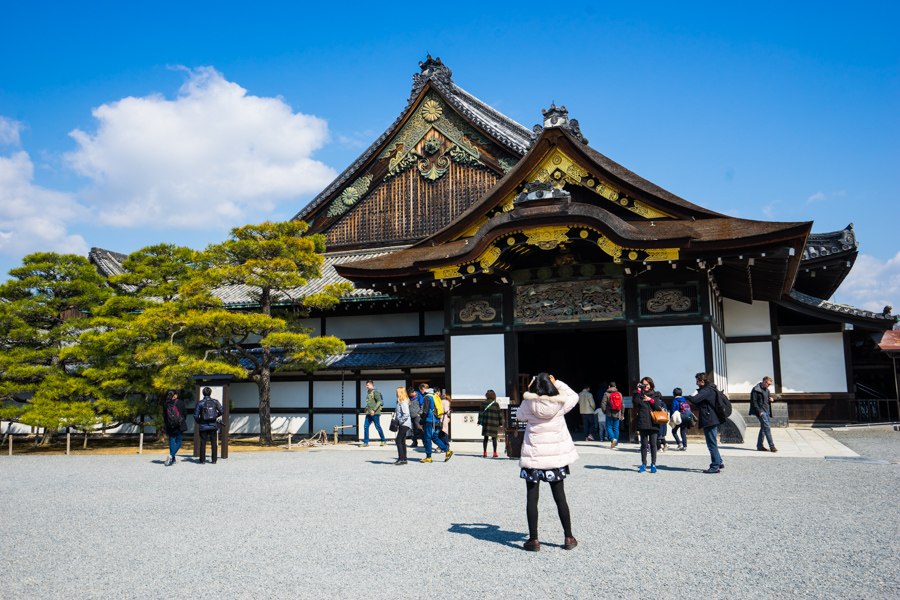 At the beginning of our tour, our tour guide, Gucci-san, told us that if we did not come back to the bus at the time she told us to, she would have no choice but to leave. We ended up leaving a couple after our first stop. Our next stop was Kinkakuji (Golden Pavilion). It was super crowded here. The pavilion was stunning.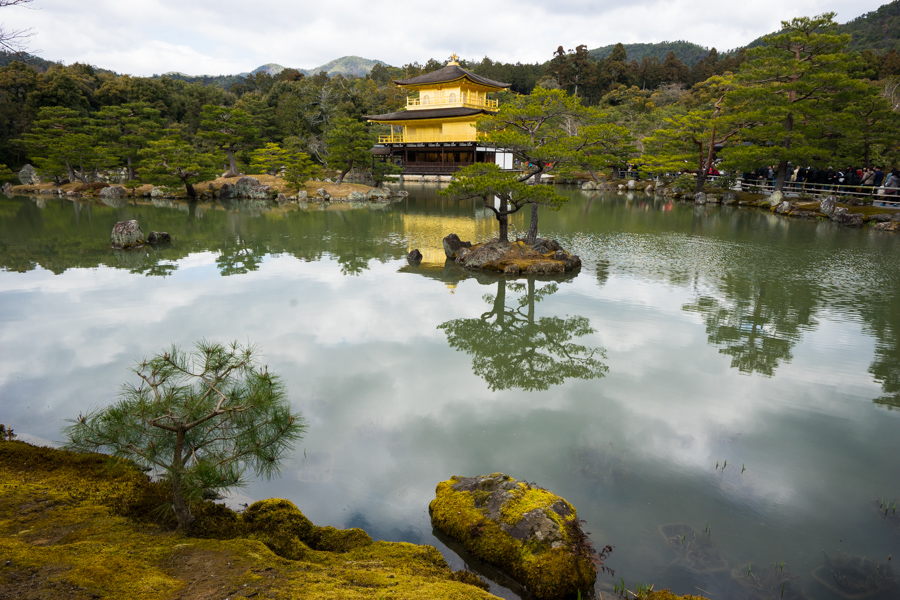 Next stop was the Old Imperial Palace. We lost another couple who didn't come back to the bus after this tour.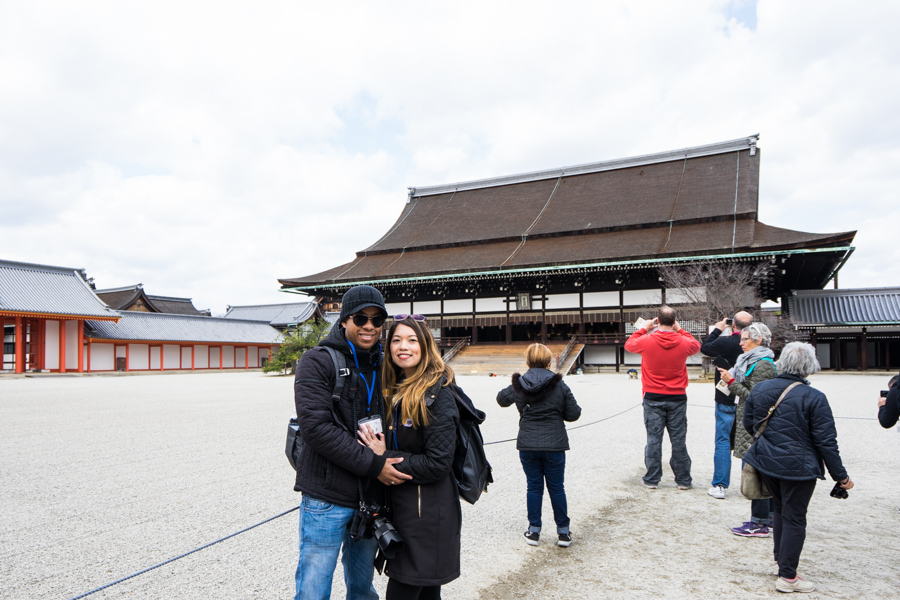 We got to see our first Japan cherry blossom tree at the gardens of this place. It was pretty!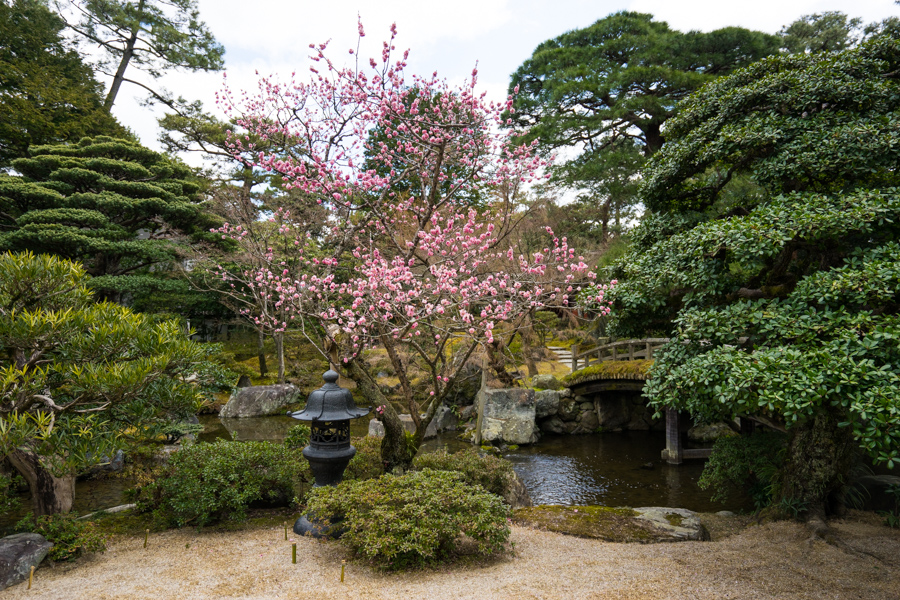 Afterwards, we headed to a lunch buffet at the Kyoto Handicraft Center. We did a bit of souvenir shopping here as well. From there, we switched buses and continued on with the rest of our tour. Our next stop was Heian Shrine. It was not crowded and it was beautiful!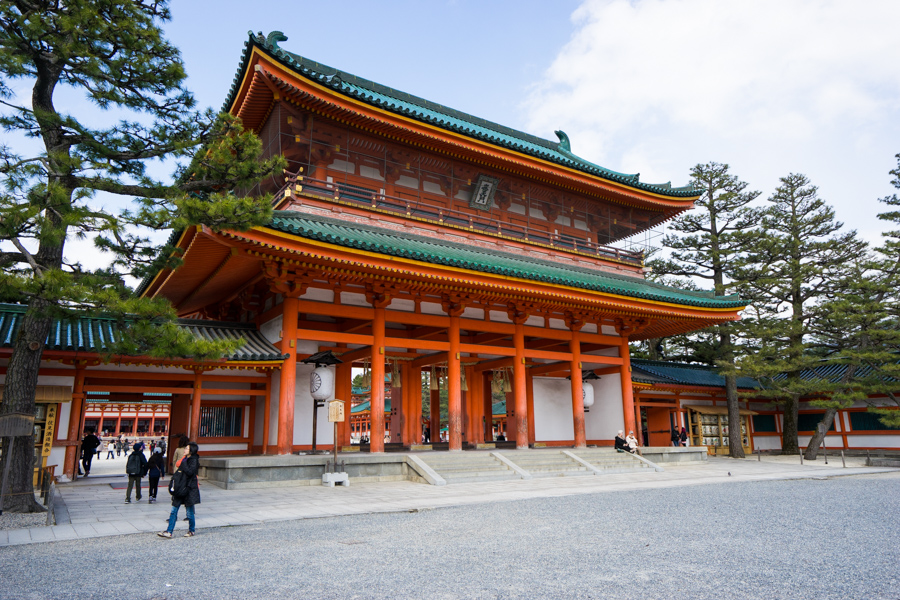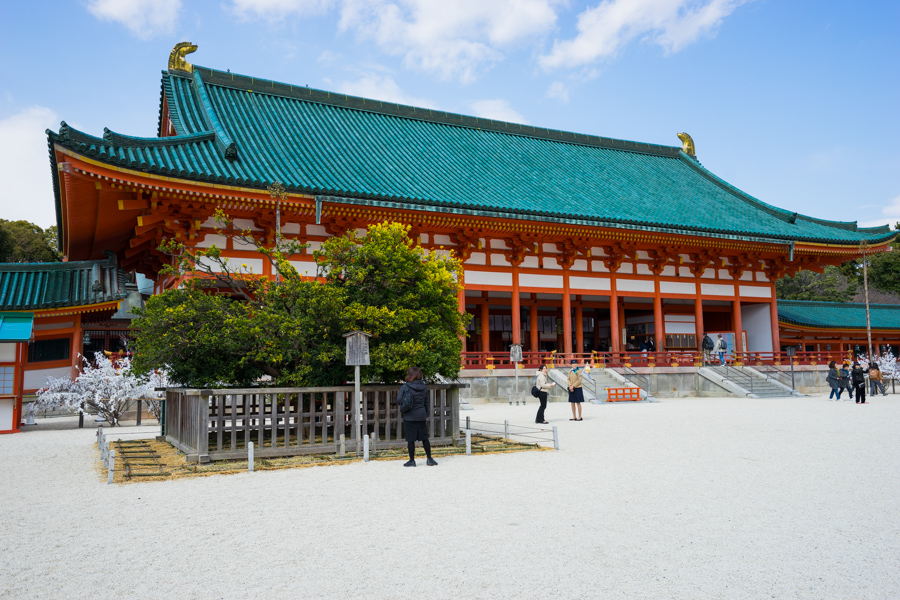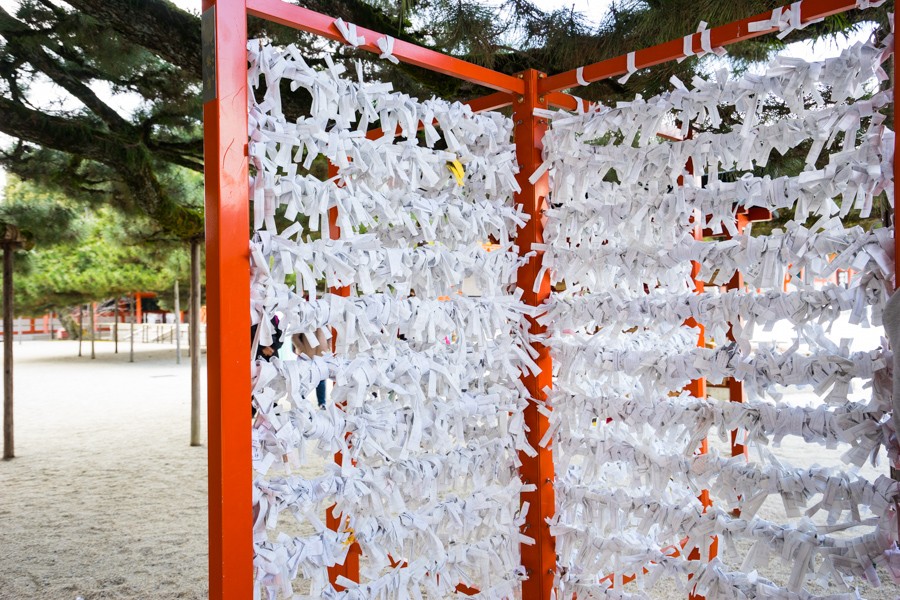 Then we headed to Sanjusangendo Hall. This hall had 1,001 statues of Kannon. It was really cool and kind of reminded me of the Terracotta Warriors in Xi'an. No pictures were allowed in the hall. The garden outside the hall was very serene.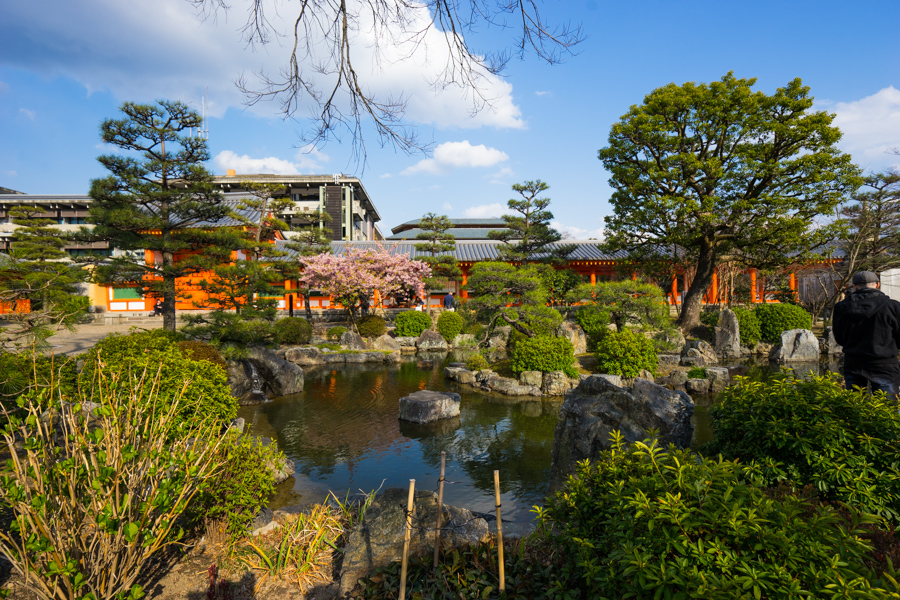 Spotted more cherry blossom trees here.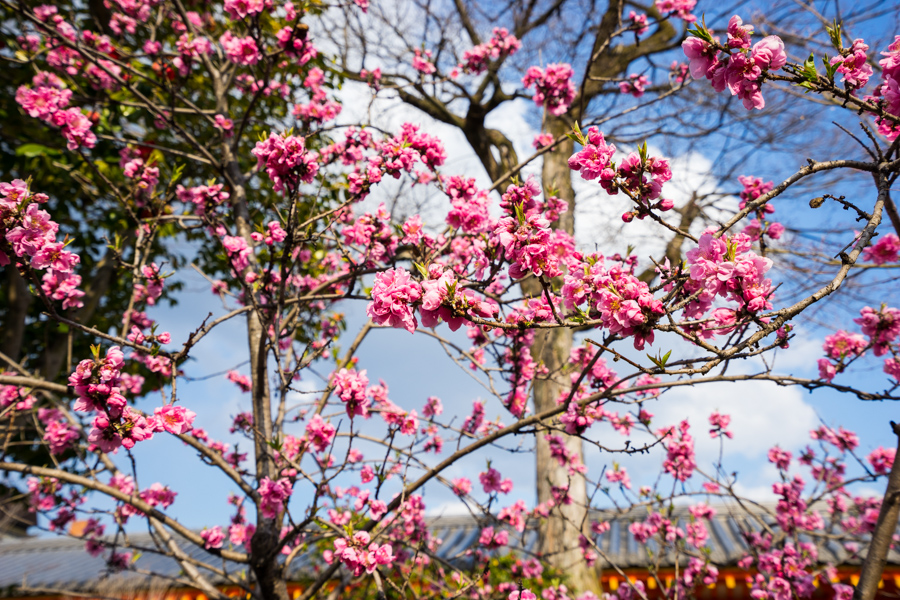 Our last stop was Kiyomizu-dera Temple. A portion of it was under construction, which kind of bummed me out, but it was still nice to visit.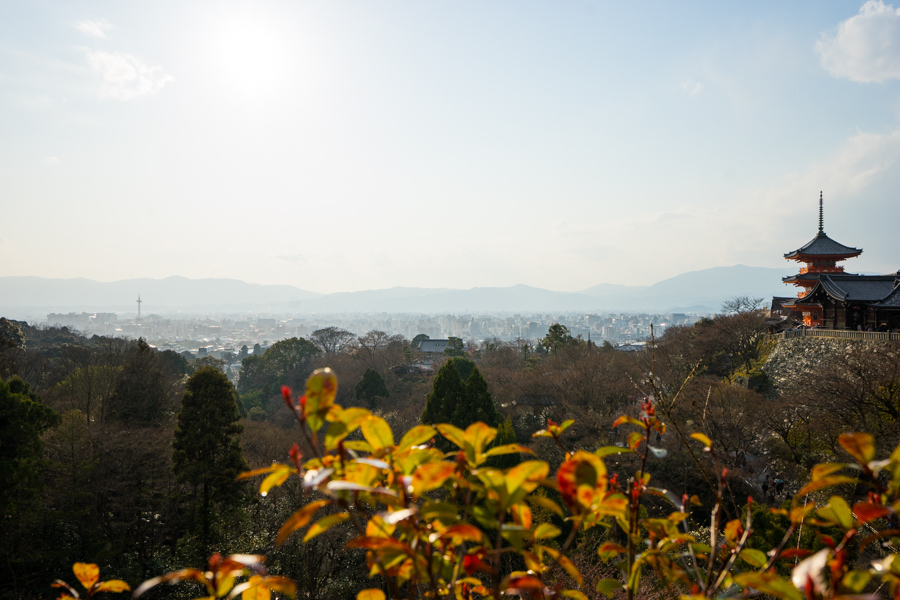 The street leading up to the temple is filled with shops and you will spot a lot of women dressed up in kimonos here, since Kyoto has a ton of kimono rental spots. We got more souvenirs while we were here. I really enjoyed the atmosphere, despite it being super crowded.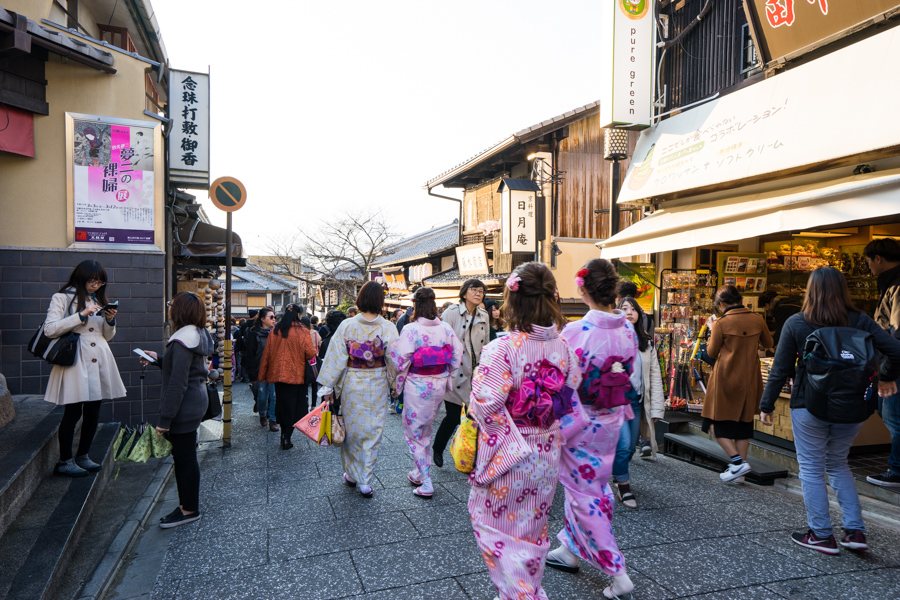 That concluded our tour for the day. We were dropped off at the New Miyako Hotel. We walked about 10 minutes with our luggage to our next hotel. We stayed at Righa Royal Hotel. We were too tried to go out for dinner, so we ate at one of the restaurants at our hotel and went to bed. The next morning was our Arashiyama and Sagano morning walking tour, which I booked through Viator. We checked out of our hotel and took a cab to Kyoto Station. At the station, we stored our luggage at the luggage storage service located in the basement of the station. It was about 300 yen per suitcase. We grabbed a quick bite to eat and headed to New Miyako Hotel to meet our tour guide.
Our tour guide's name was Sumiko-san. We took a train from Kyoto Station to Saga-Arashiyama station. From there, we began our walking tour. We stopped by a few little places on our way to the bamboo grove.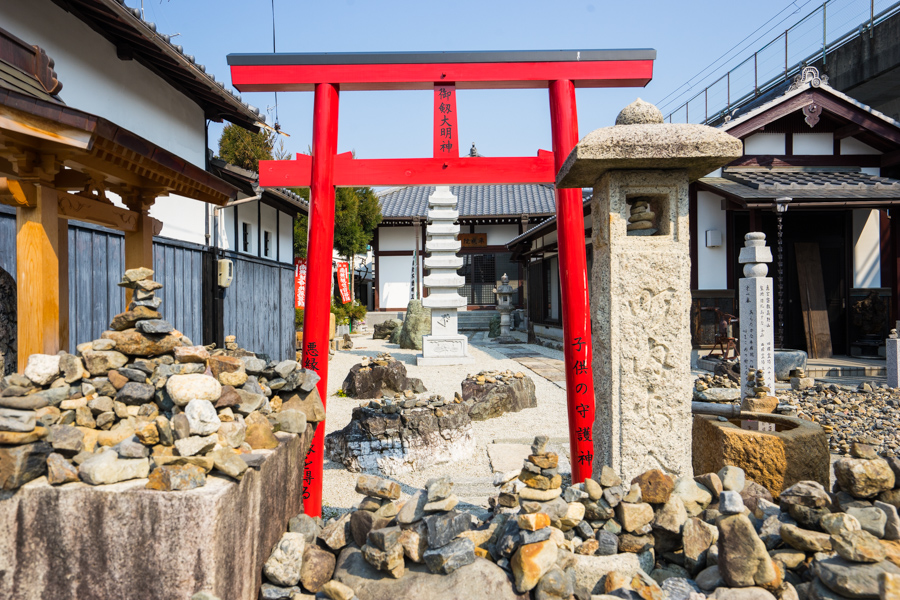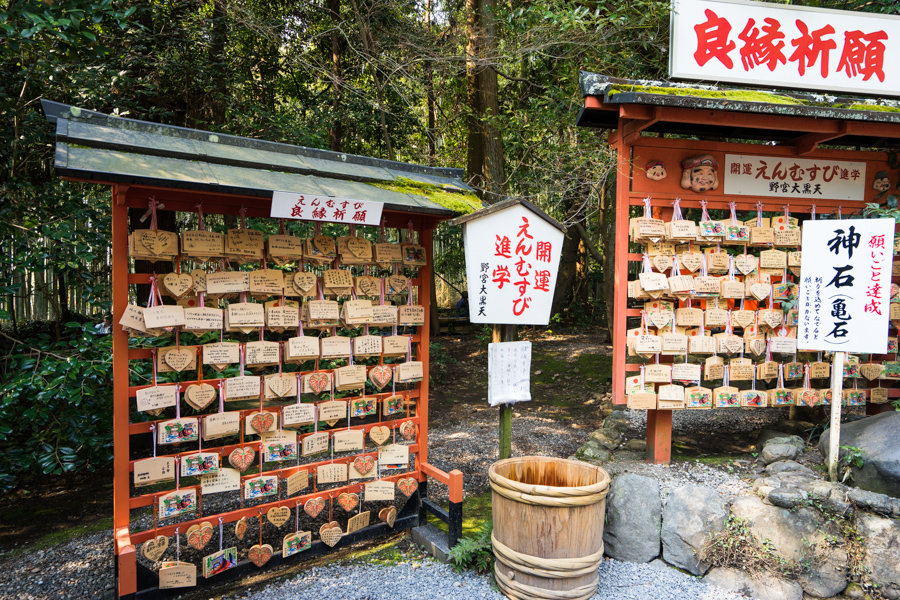 The bamboo forest is pretty big. This was one side of it.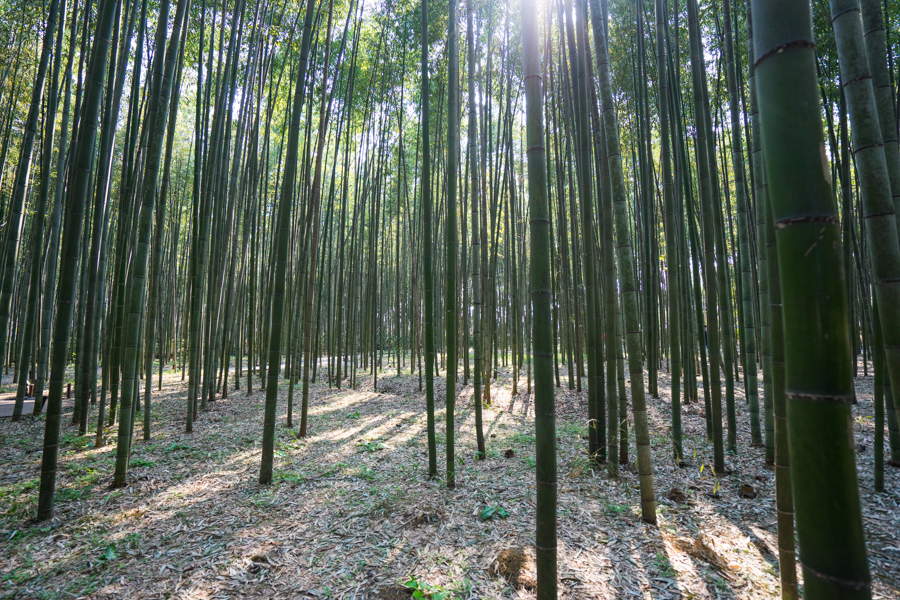 Our first stop, after walking through the bamboo grove, was Jojakkoji Temple.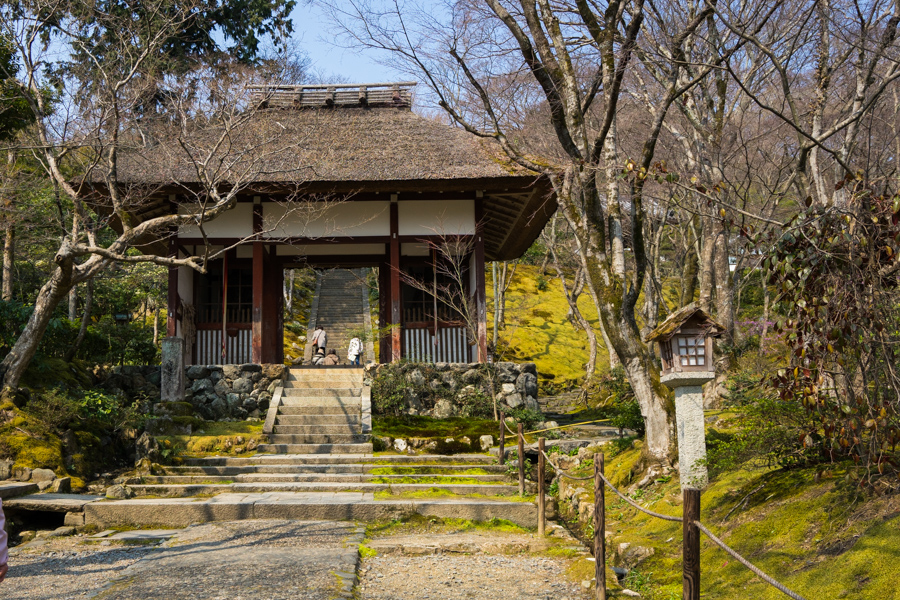 It was really quiet and peaceful here.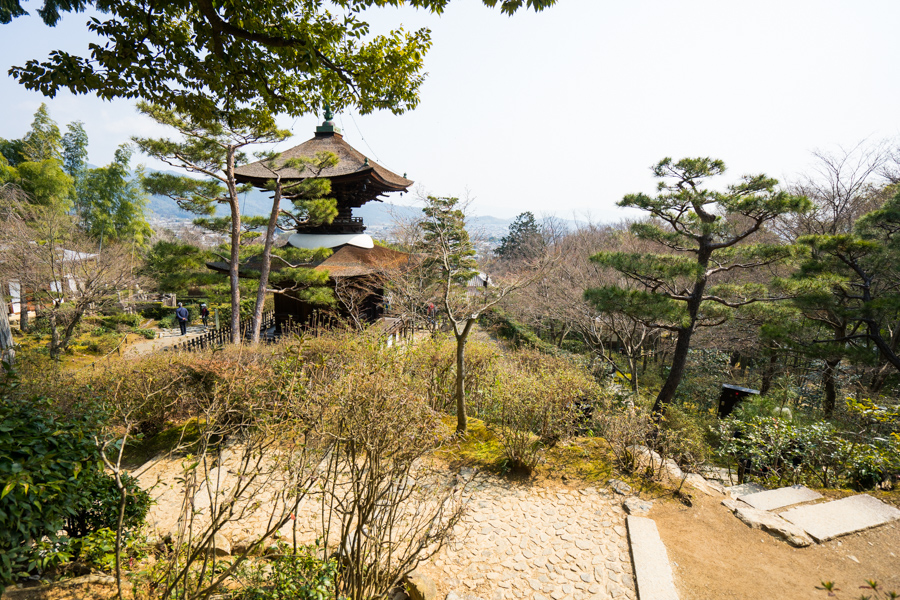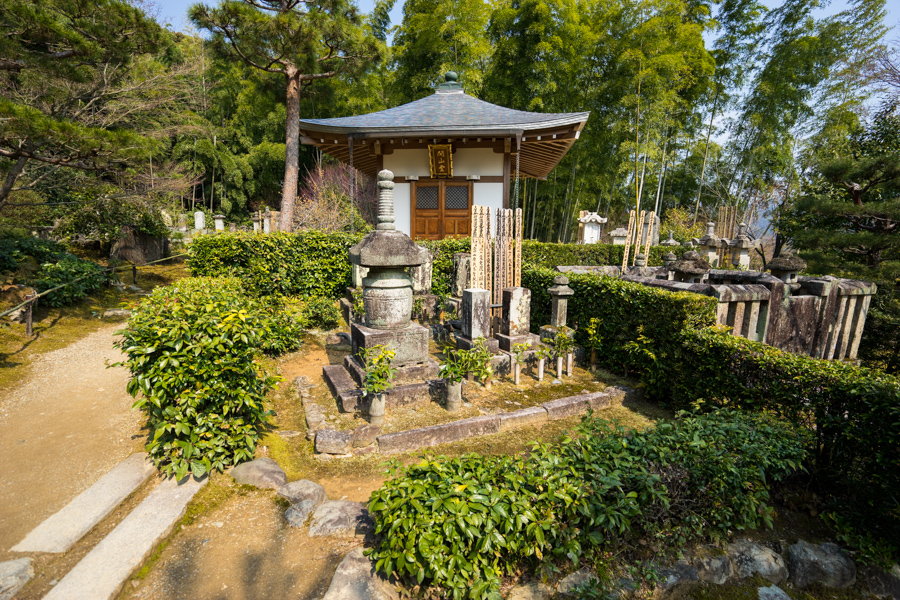 From there, we took a path that led to the prettiest part of the bamboo forest.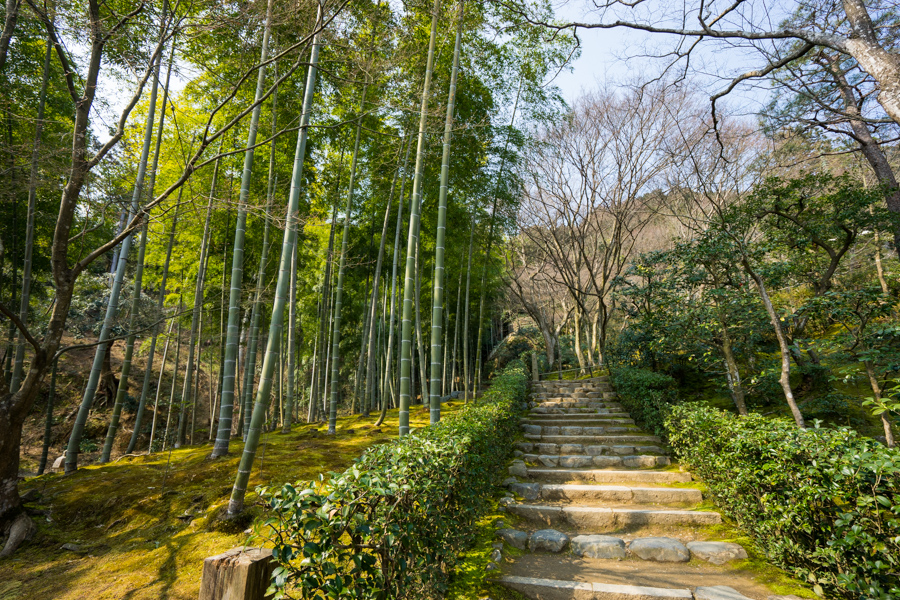 It was so pretty in here.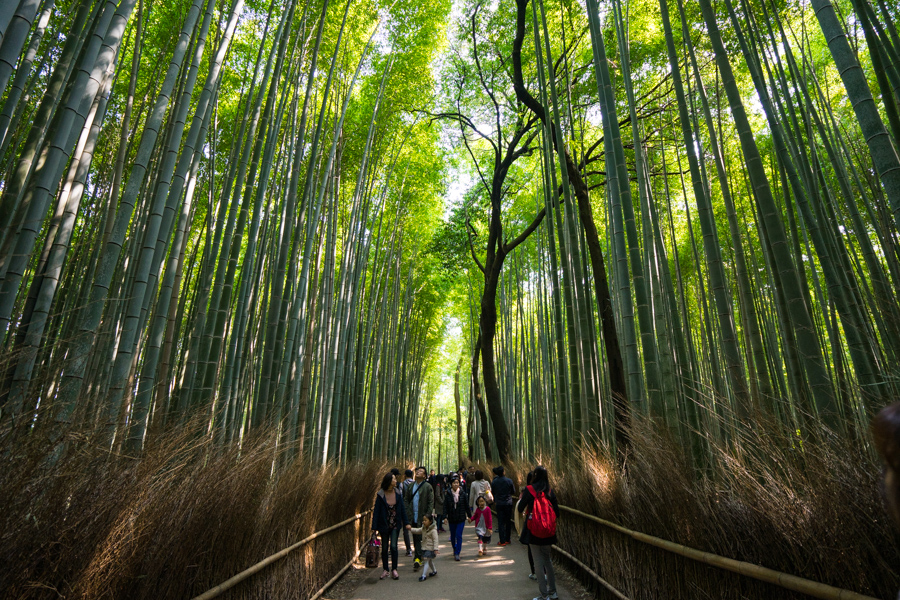 This pathway was filled with tourists. Thankfully, my husband was able to grab a shot of me without anyone in it.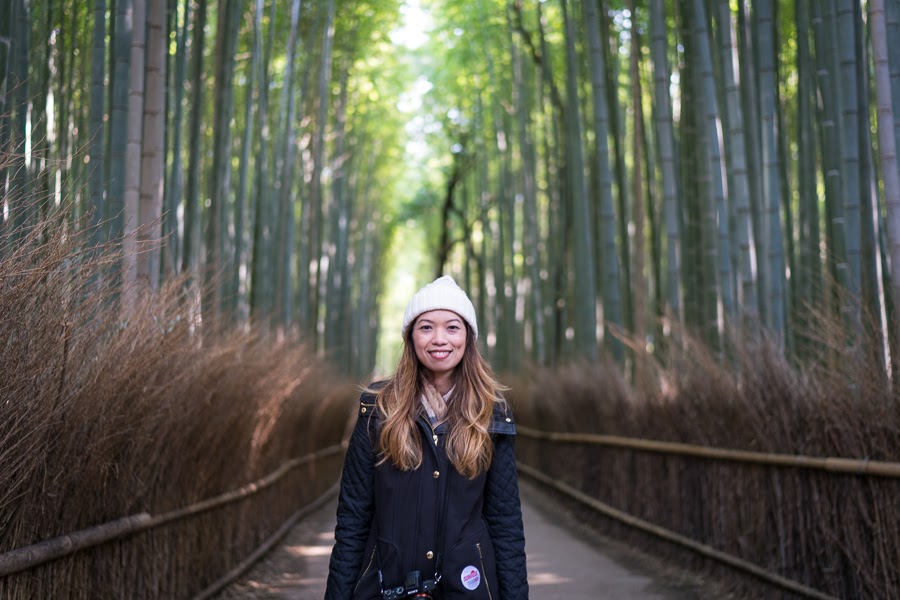 We continued on to Tenryuji Temple. It was basically a huge garden. It felt very zen and we got to see two monks dressed in orange. You can see them on the left hand side of the picture below.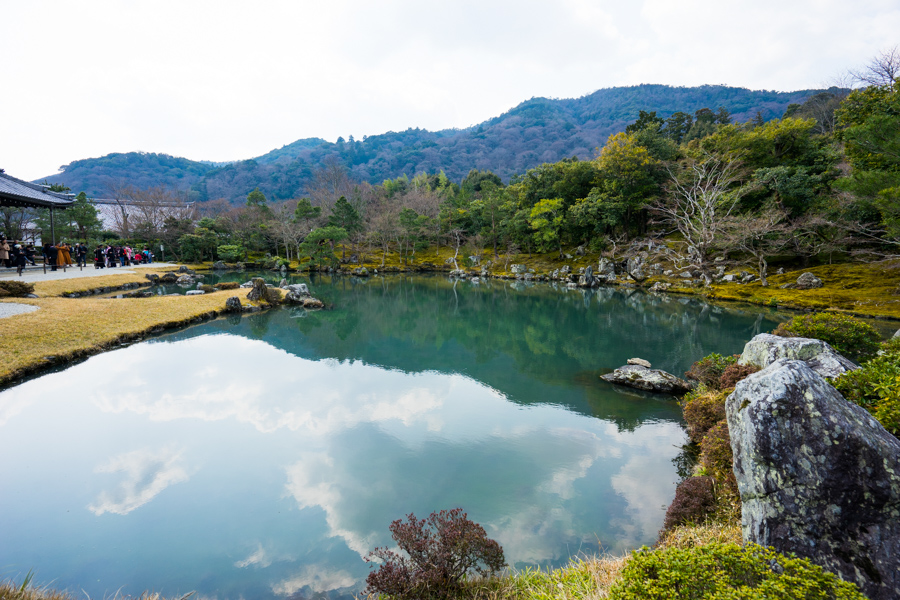 After the temple, Sumiko-san, walked us back to the main street, which was filled with shops and local eats. We headed for Togetsukyo Bridge for a quick stop. From here, we separated from the group in search for food. We stopped at an ice cream shop and a few local stands before making our way back to the station to catch a train back to Kyoto Station. From there, we took another train to Fushimi-Inari station to go to Fushimi-Inari. It was a really quick ride. This stop has been on my bucket list, so I was super excited to see it.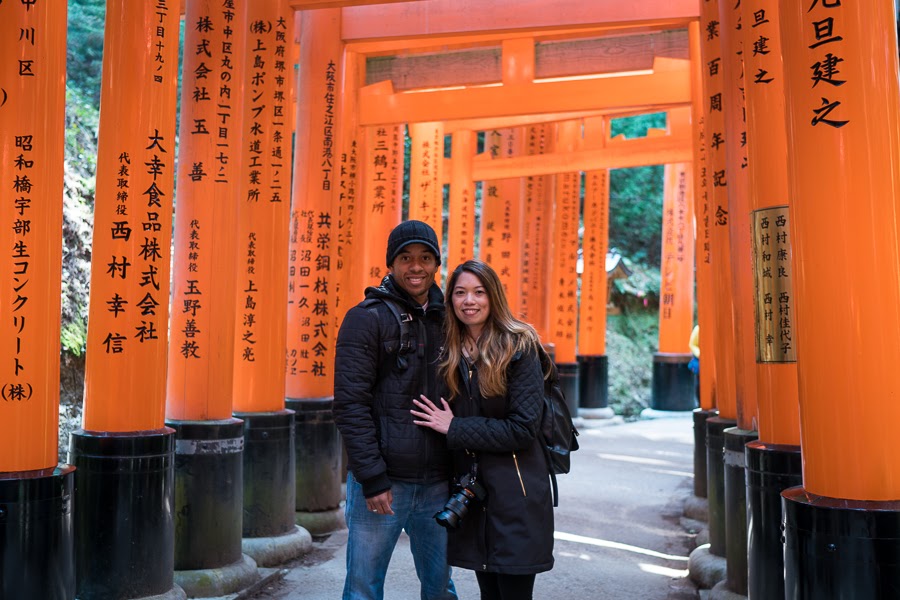 This place was also very crowded! I got really lucky with my shot below. Patience came a long way.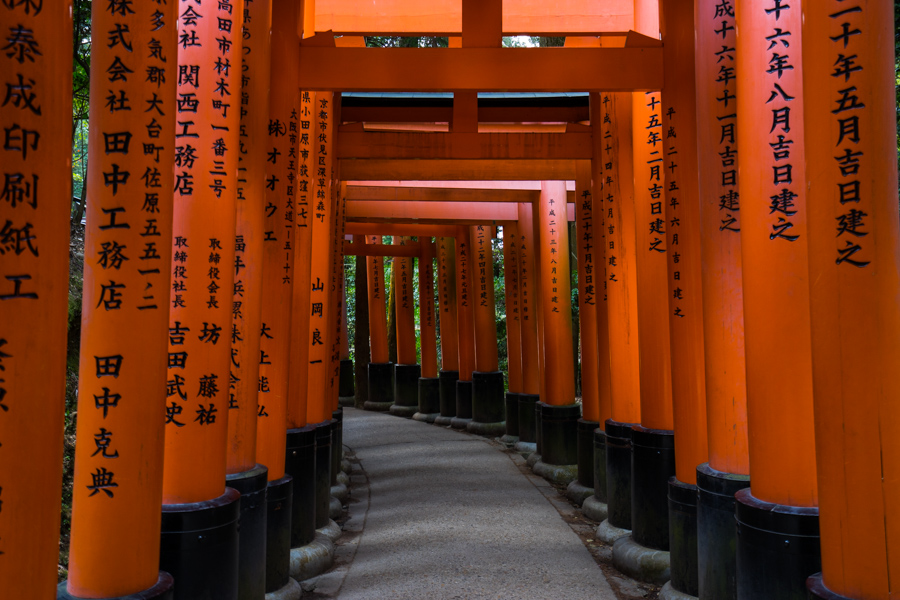 After we had our fill of the shrine, which went on and on and on, we headed back to Kyoto Station to catch a 3:30 train to Kameoka Station. I booked an overnight stay at Sumiya Kiho-An. It's a ryokan, a traditional Japanese inn, with an onsen. An onsen is a Japanese hot spring. They generally are public baths, but this particular ryokan offered a private outdoor onsen, so I decided to book with them. I scheduled a pick-up with our ryokan at 3:50. The train ride is about 20 minutes, so we were really good with time. When we finally got picked up at the station, it was about a 15 minute drive to our ryokan. As the bus pulled into the parking area, the workers were already waiting outside of the ryokan and bowed to us as the vehicle approached. Once we were out of the bus, our host grabbed our luggage and seated us inside the library area. He offered us tea and a snack while he worked on checking us in. Afterwards, he walked us to our room. His hospitality reminded me of when we stayed at Riad Pachavana in Marrakech.
Our room was adorable! It was covered in tatami mats and we had a little table at the center and one in the corner.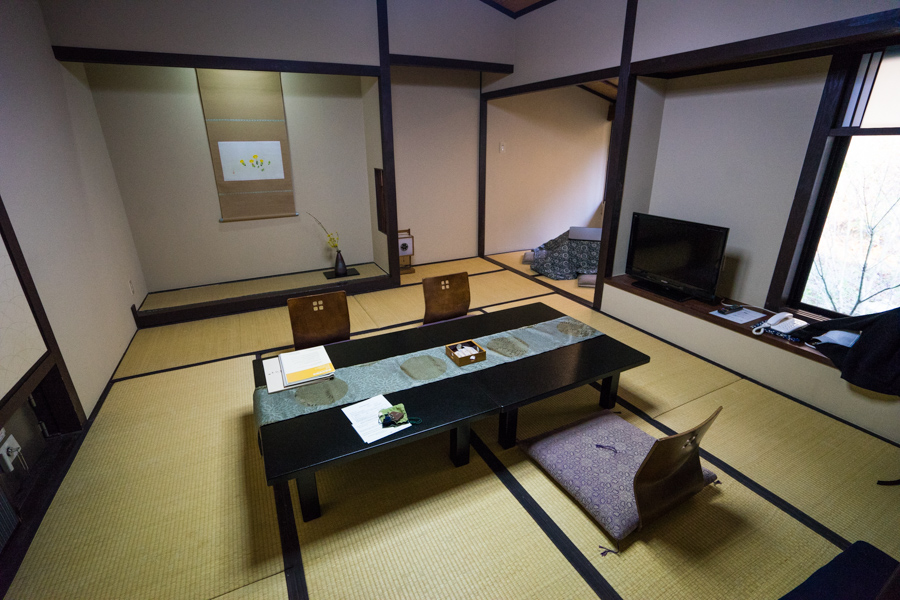 After getting settled in, we had a bit of time before our private onsen. I booked a 45 minute session, from 5:30 to 6:15 PM. I wanted us to catch the sunset. When it was time, we headed downstairs to the lobby to pick up the key to the onsen and a basket with a timer on it. We were also given a map. The private onsen is about a 5 minute walk from the ryokan. You go through a little forest area and then there's a gate. Once you are through the gate, it opens up and you see the onsen. It was so pretty!! None of us brought our phones or our cameras, so we didn't get any shots of it, but it was pretty amazing! The water was nice and hot and we all felt super relaxed afterwards. It was much needed after everything we've been doing that week.
After our session, we headed back to our room to get ready for dinner. A lady dressed in a kimono served us food in our room. We were given a menu, however it was in Japanese, so we had no idea what to expect during this meal. It was a multi-course dinner, so the lady would come in and bring us food, leave, and then come back with more food. It was such a cool experience. Below are a few of the items on the menu: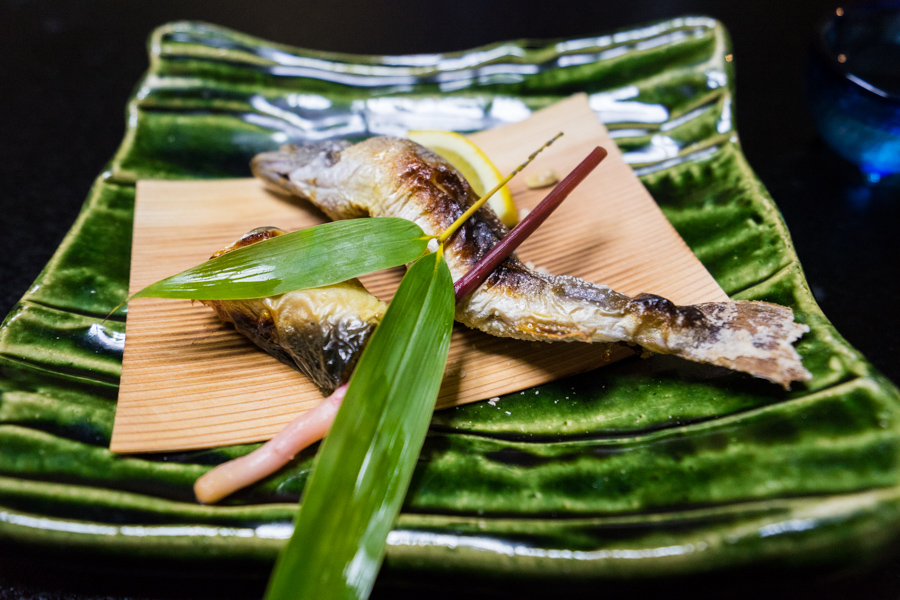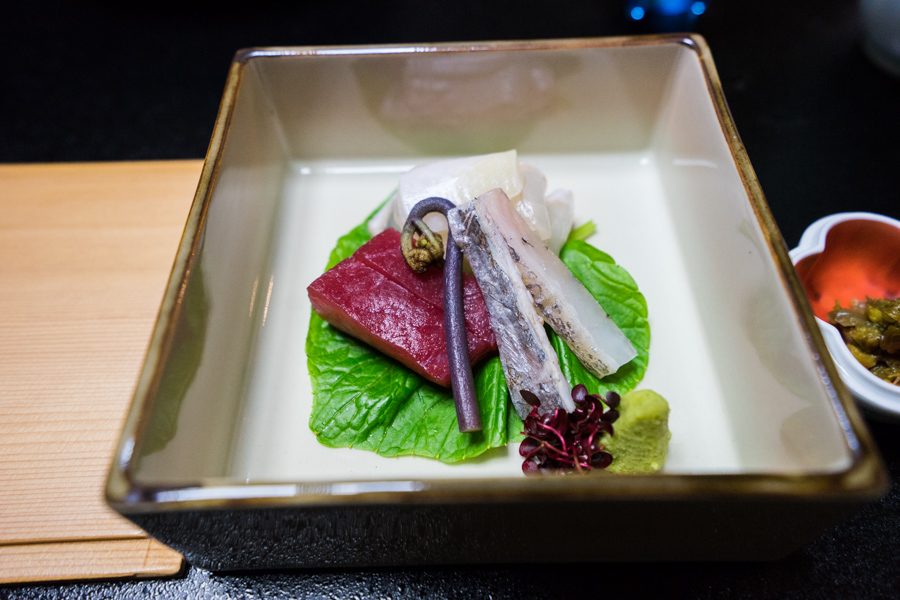 After dinner, they cleaned up our little table, and set up our beds. We all slept on futons that night. It was surprisingly comfortable.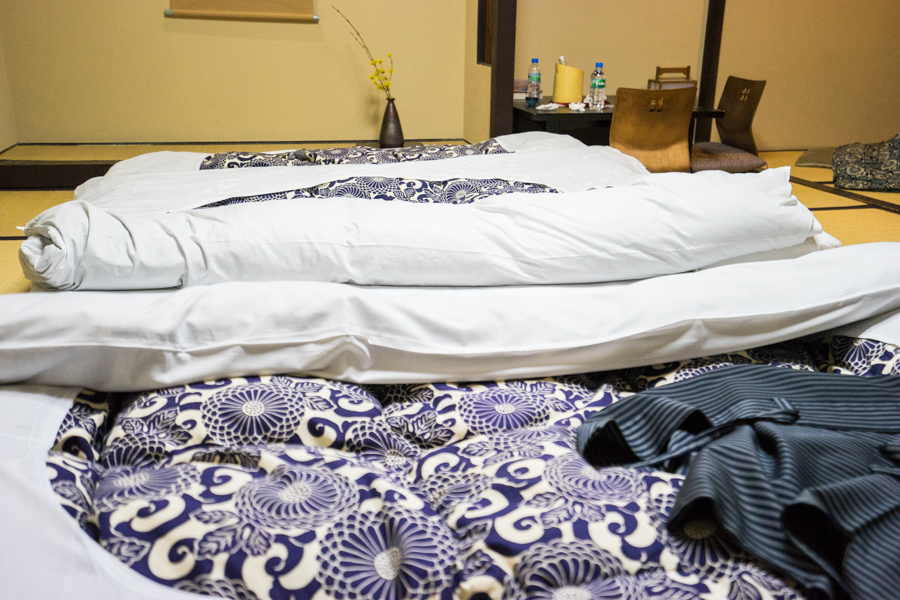 The next morning, my husband and I got up pretty early and decided to go outside to take a few photos in our yukata. 🙂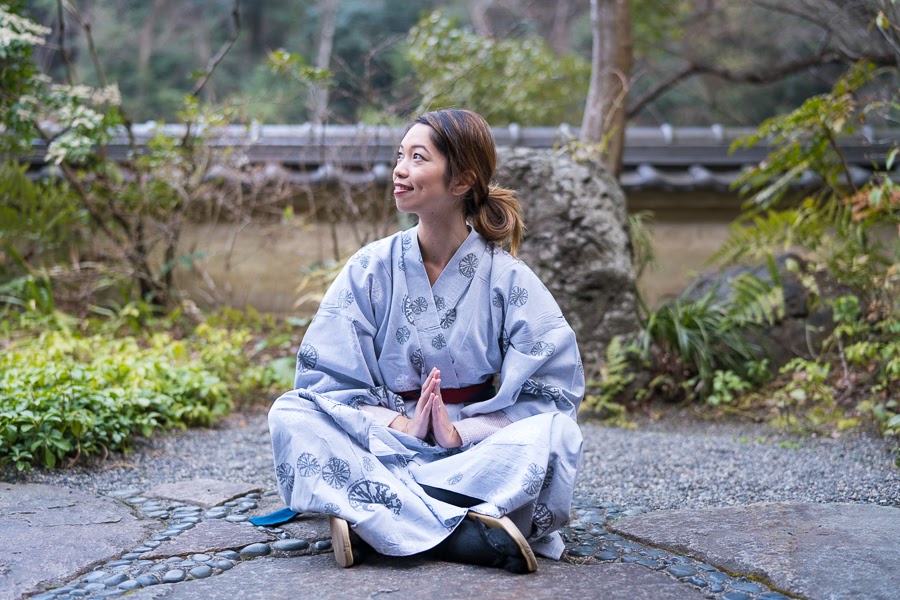 My husband was too tall for his yukata!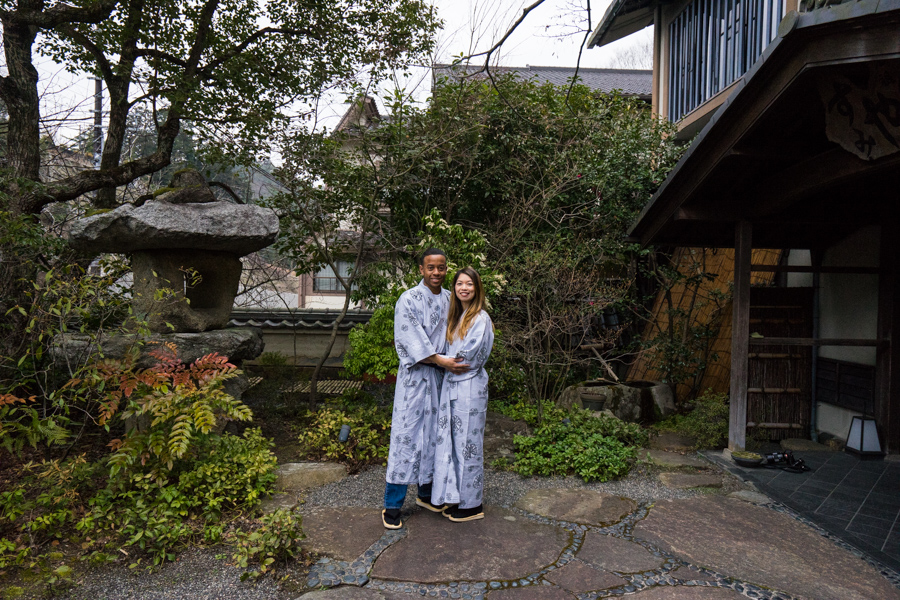 Back inside, we packed up all of our stuff. I didn't want to leave yet. This ryokan made me feel so relaxed. Two workers came into our room shortly after to put our beds away and set up our table for breakfast. For breakfast, we had plenty to eat, but this time they laid it all out for us at once. It was a pretty big spread.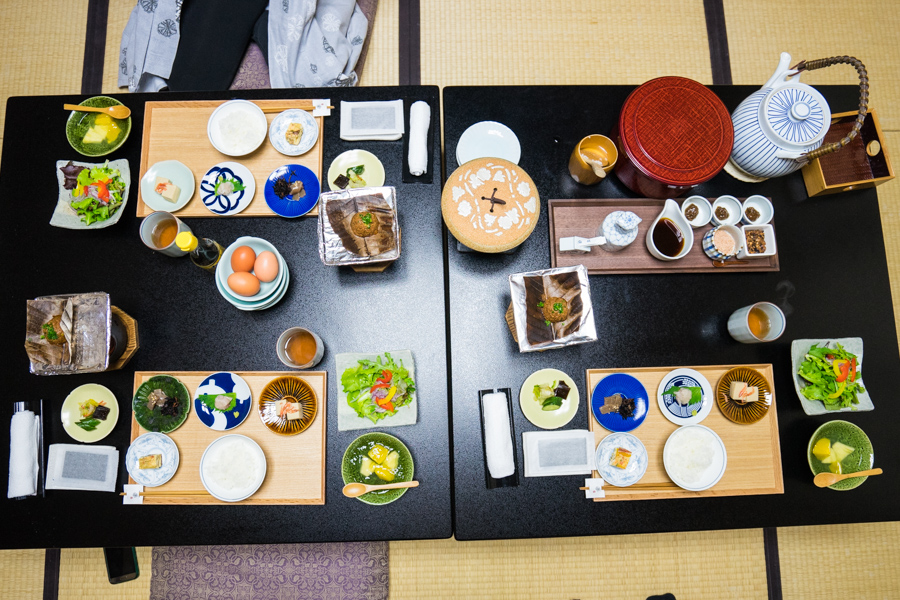 After breakfast, we checked out and got on a shuttle bus that took us back to Kameoka Station. We had a Shinkasen train to catch back to Tokyo that morning from Kyoto Station. At Kyoto Station, we grabbed a few donuts for the ride at Mister Donut, and headed to our platform. From there, it was about a 2 1/2 hour train ride from Kyoto to Tokyo.
Overall, we had an amazing time in Kyoto. It was well worth the visit and I'm glad we were able to experience more of the Japanese culture while there. Next time, we'll definitely make plans to see Nara, Osaka, and Hiroshima. Now that I've learned how easy it is to navigate between cities, things will be so much easier to plan out.
-Gretch