After living in the Bay for 7 months, my husband and I decided it was time to visit Yosemite. This was back in June when the weather was beautiful. And yes, we decided to do it in a day. Since we were only going to be there for a day, we knew we couldn't do much hiking and could only really hit certain spots and were okay with that. Plus, hotels were pricey or booked up and it really wasn't TOO bad of a drive roundtrip from where we live. Since we had to get up early for the drive, we ended up not eating breakfast and actually found a McDonald's on the way there where we grabbed a quick bite to eat. Based on the crowd level, it looked like everyone made this stop on their way to Yosemite.
When we finally made it there, our first stop was Tunnel View of course. It was right at the entrance and how could you not stop here? Even though the lighting was harsh for photos, it was absolutely breathtaking and you really just have to go see it for yourself!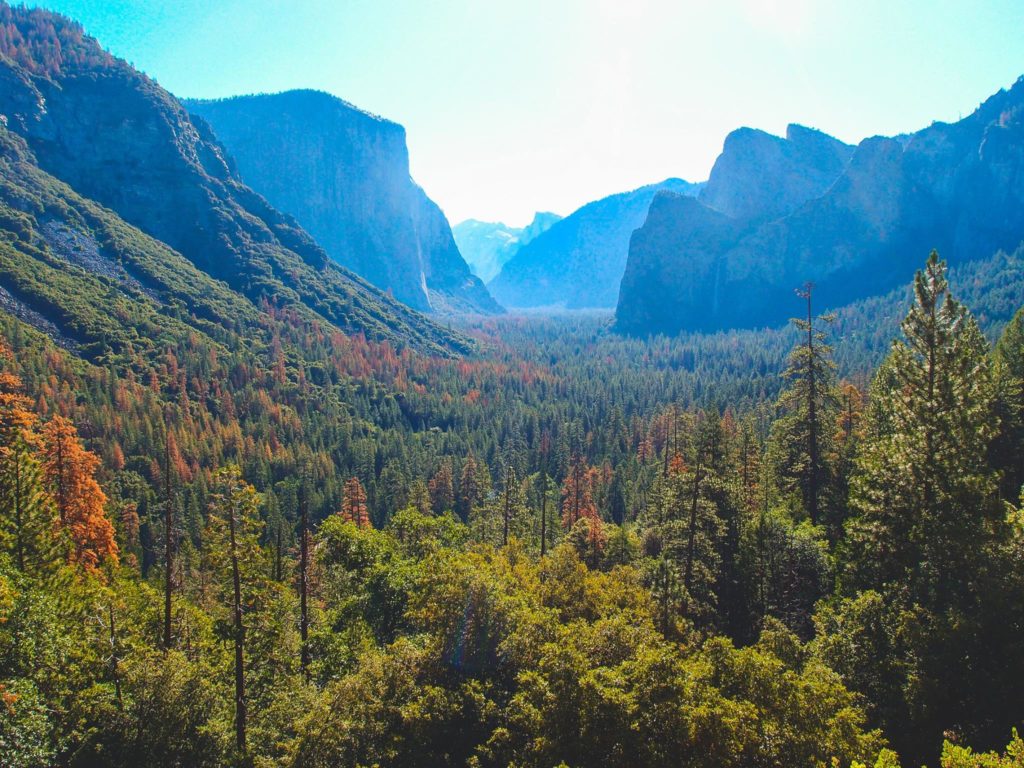 After Tunny View, we made our way to Bridal Veil Falls. My husband was a rebel a climbed a few rocks to get closer for some photos, but I chickened out and waited for him. Yes, not very adventurous that day.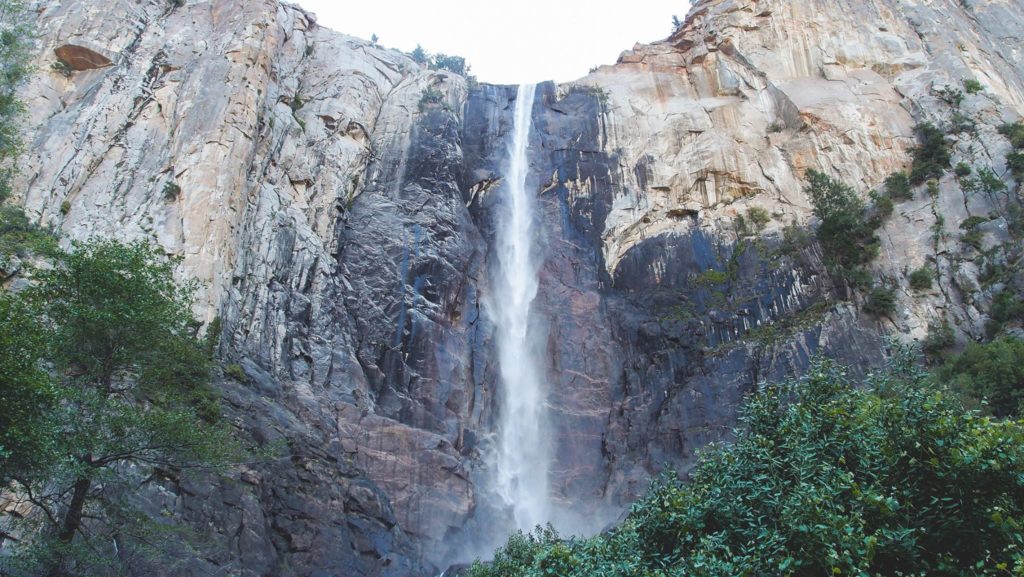 After Bridal Veil Falls, we made our way to Cook's Meadow. This spot was so pretty and I loved how the moon was still out when I took my photo.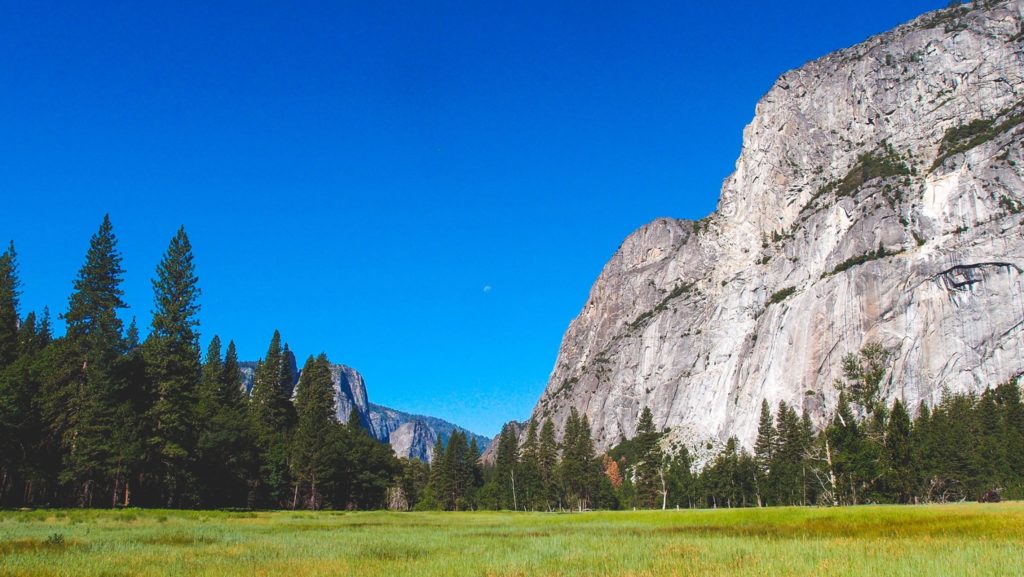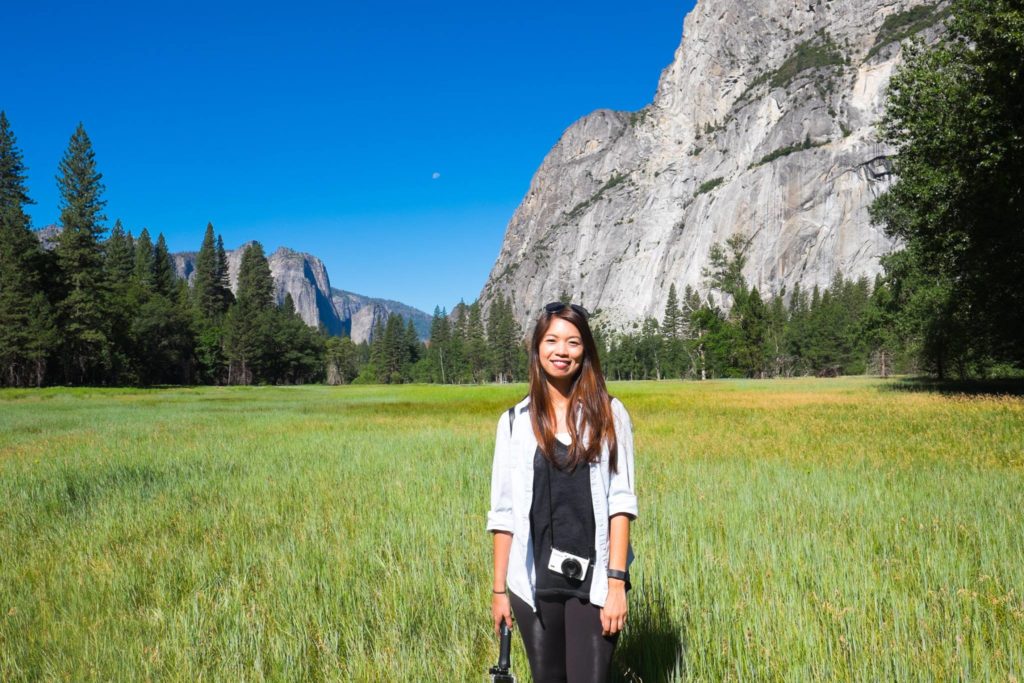 At this point, we were getting hungry for some lunch and parked our car at one of the shuttle stops to take a shuttle to Degnan's Cafe. This place had decently priced sandwiches that were enough for what we needed to keep on going. From there, we took another shuttle to Lower Yosemite Falls. The shuttles are pretty easy to follow and if you are feeling lost, you can always just ask your driver for directions. The hike to get to Lower Yosemite Falls was fairly easy. Again, my husband climbed up some rocks to get closer and I stayed put. The water fell stronger here than Bridal Veil Falls.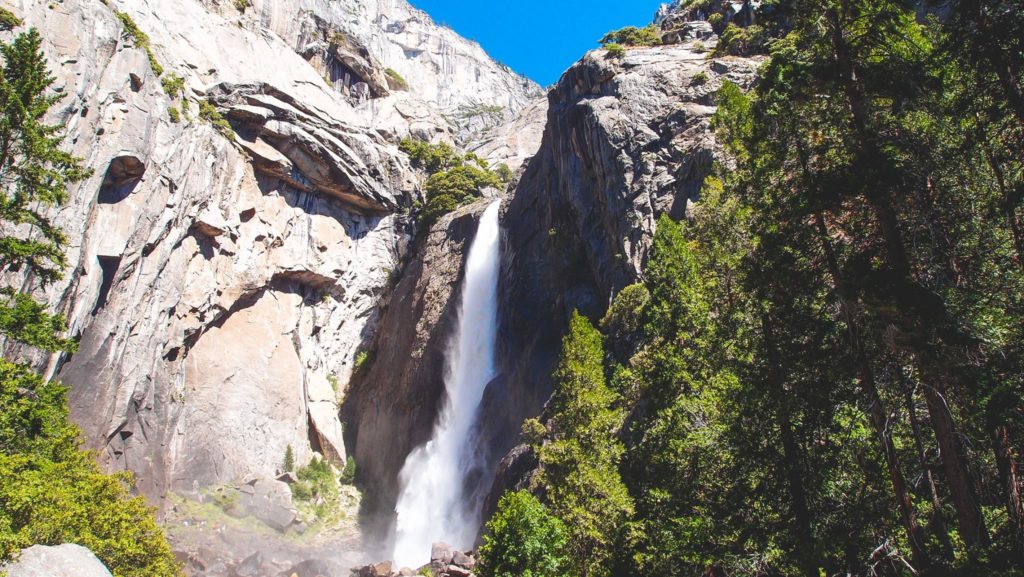 Once we were satisfied with the falls, we took the shuttle back to the parking lot to get our car and then made our way to a spot that looked up to El Capitan. I also walked around the meadow a bit and asked my husband to take a photo of me to show just how tiny I was in comparison to this place.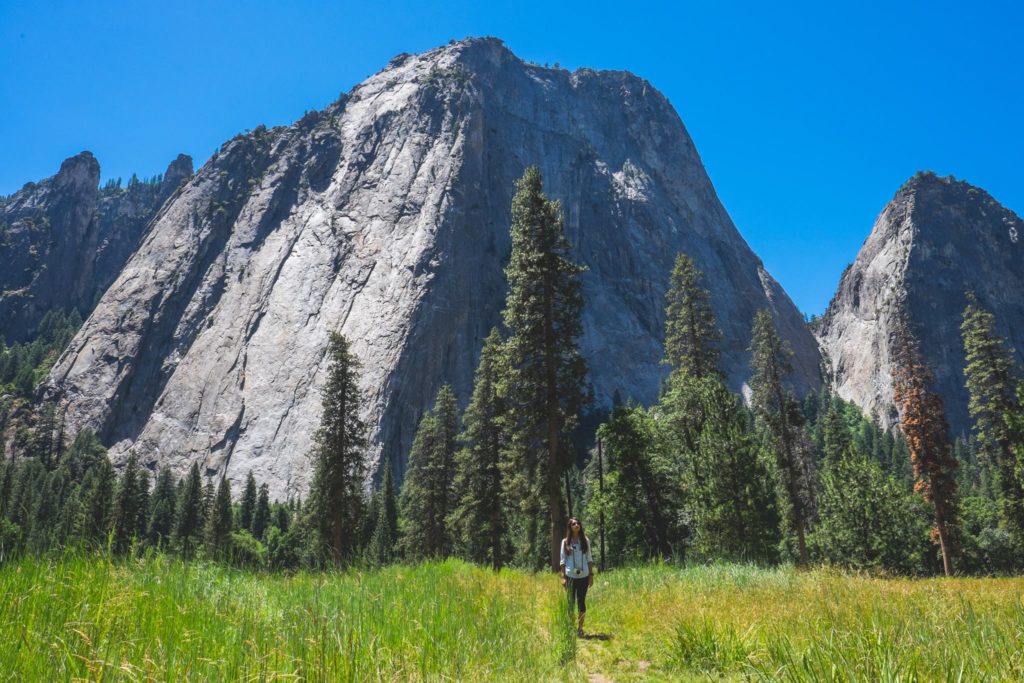 Our last stop was Glacier Point. This is about an hour away from the park and so we decided to save this for last before heading home. On our way there, we found that there was a road block and all the cars were being re-directed to a parking lot where you then had to take a shuttle that will bring you to Glacier Point. This was unexpected and we kicked ourselves for not going here first because the line for the shuttle probably took about 1-2 hrs. It was crazy, especially because we had our car and were literally 15 minutes away. Anyway, after the wait, we finally got on the shuttle and were driven up to Glacier Point. It was absolutely beautiful up there!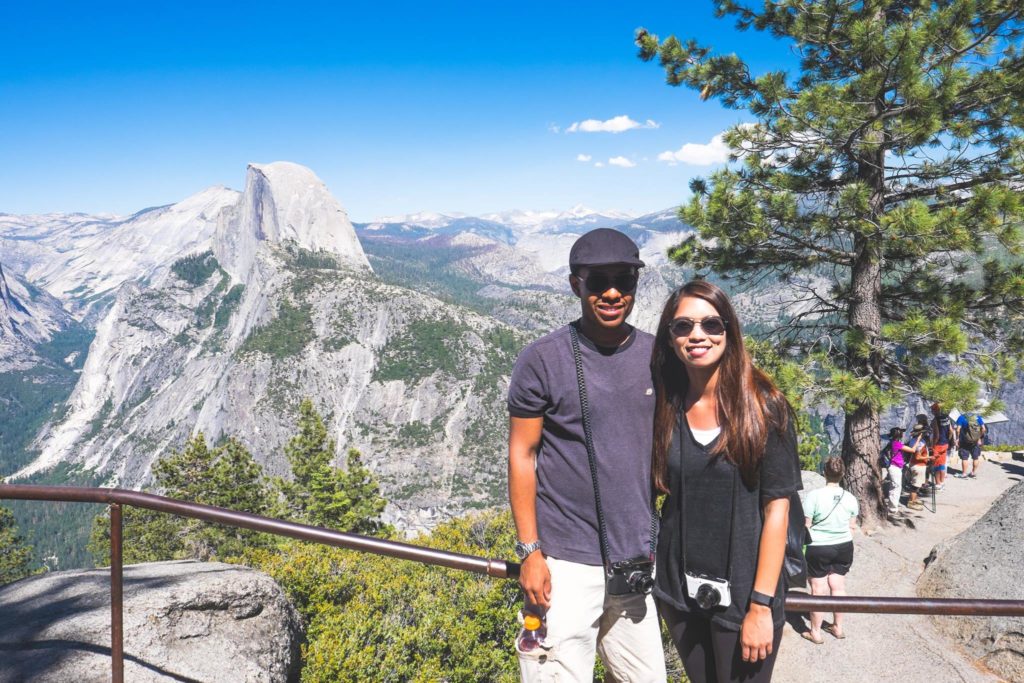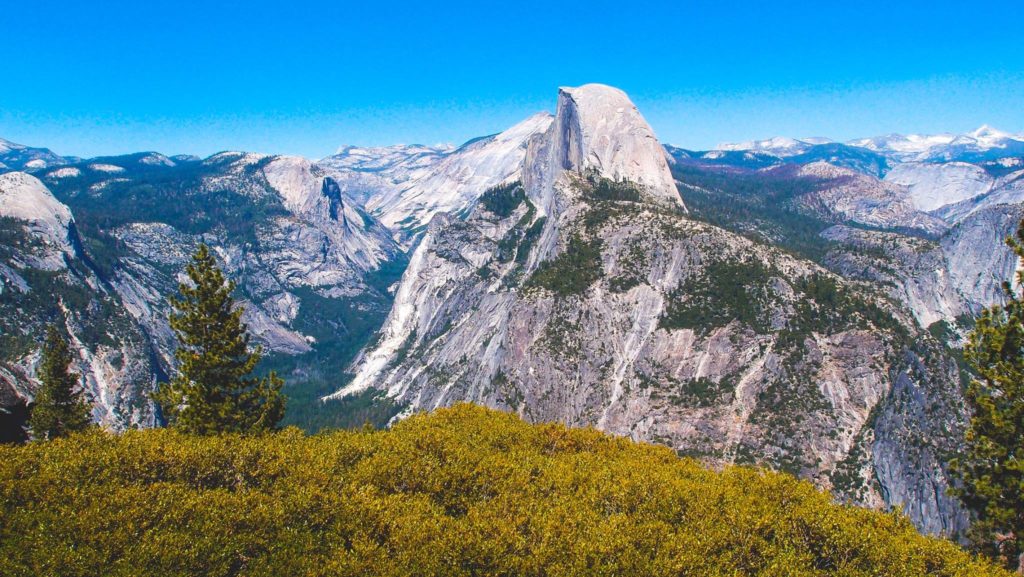 This concluded our day. We headed home, stopped at a Burger King to get a quick dinner and made it back at a decent time, probably around 8ish. We definitely will be coming back. We want to do the hike to Mirror Lake next time for sure. And yes, it is possible to do Yosemite in a day. It's just a different type of trip.
-Gretch