My husband and I took our first international trip together about 2 weeks ago and visited both London and Paris! Today's post will cover the first part of our trip – London!!! Surprisingly, our flight overseas went rather smoothly. It was a six and a half hour flight to Dublin, Ireland with an hour and a half layover. From there, it was about an hour flight to London. Our airline, Aer Lingus, was pretty great. They served us a snack, dinner, and breakfast. I was entertained the whole time with free movies. They even gave us free headphones, a small pillow, and a blanket. It was a very comfortable journey. When we landed in London, we took the tube to our hotel. I had pre-purchased oyster cards online and had already received our cards in the US. Therefore, it was super easy to navigate to the tube stop at the airport and get on. The Heathrow Express didn't really seem worth it when the tube was so much cheaper. Our ride was about 30 minutes and then about a minute walk to our hotel from the station.
A little background on our trip – I started planning this entire vacation back around January/February of this year. I kid you not, I drafted a ridiculous 38 page itinerary for this trip. It was very detailed with images from Google maps and everything. Planning everything out actually gave me a really good idea of where landmarks/attractions were in the area as well as what tubes to ride from each and so I had a really good sense of direction for things, which made riding the tube super easy.
"In the end, we only regret the chances we didn't take." – Unknown
Below is a condensed form of our itinerary:
Day 1
Tower of London – I pre-purchased entrance tickets through Viator, which included a tour of the Crowned Jewels. The jewels were so pretty.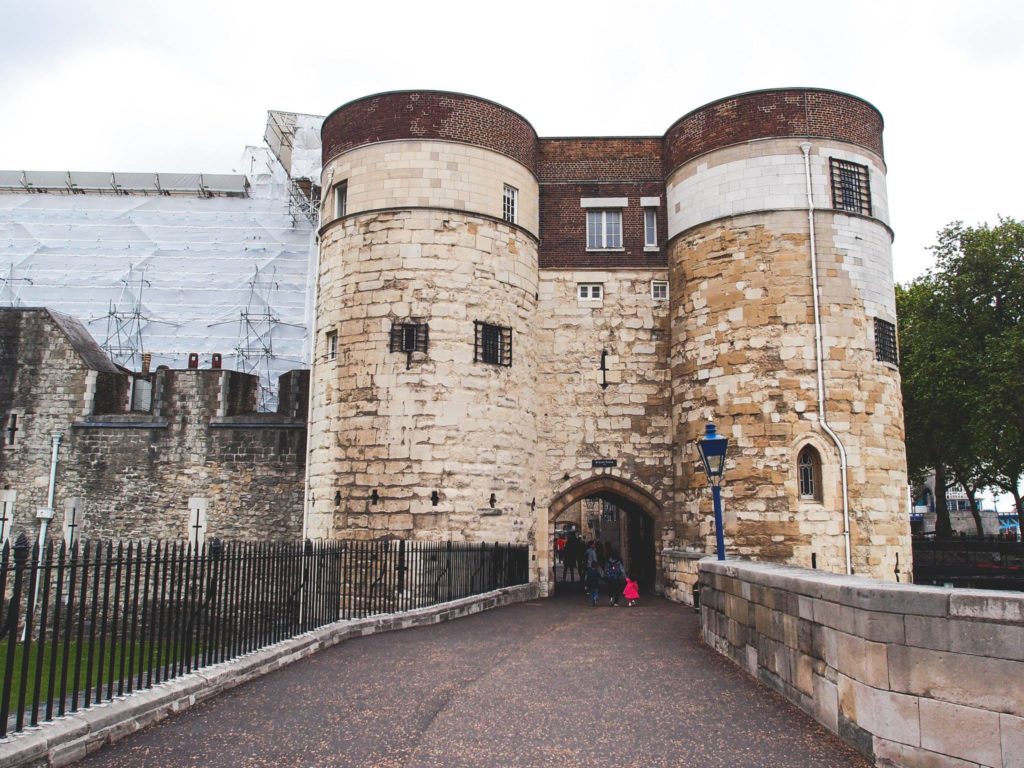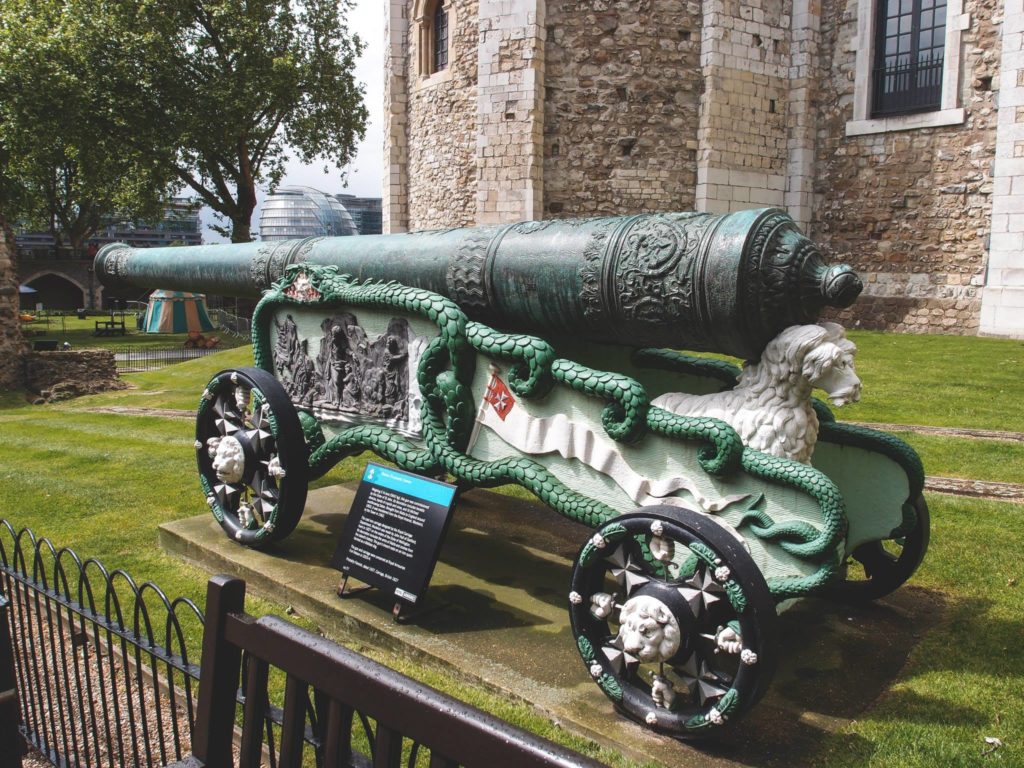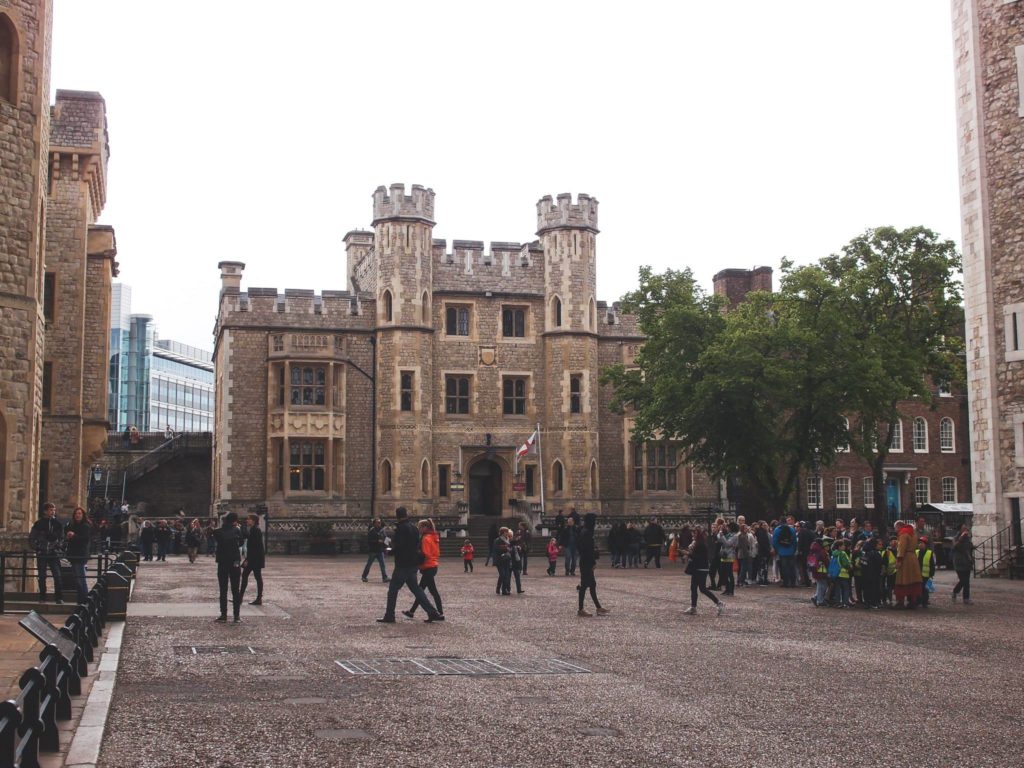 Tower Bridge – We didn't go up, but we took this route to head to the Borough Market and to get a closer look of the tower.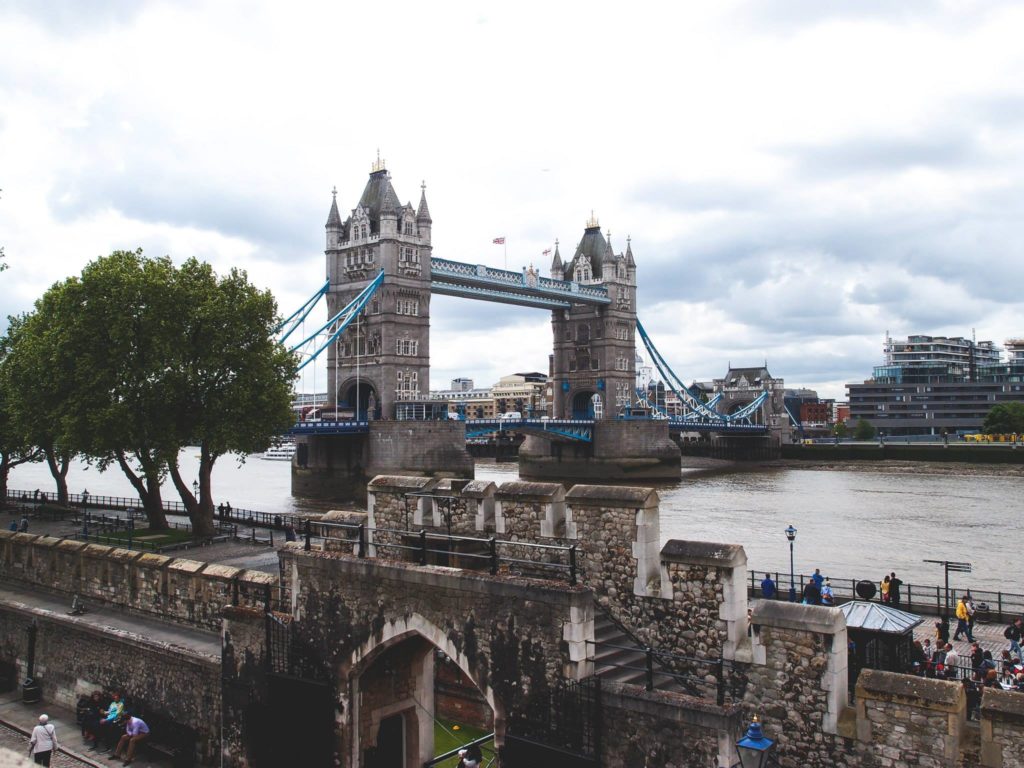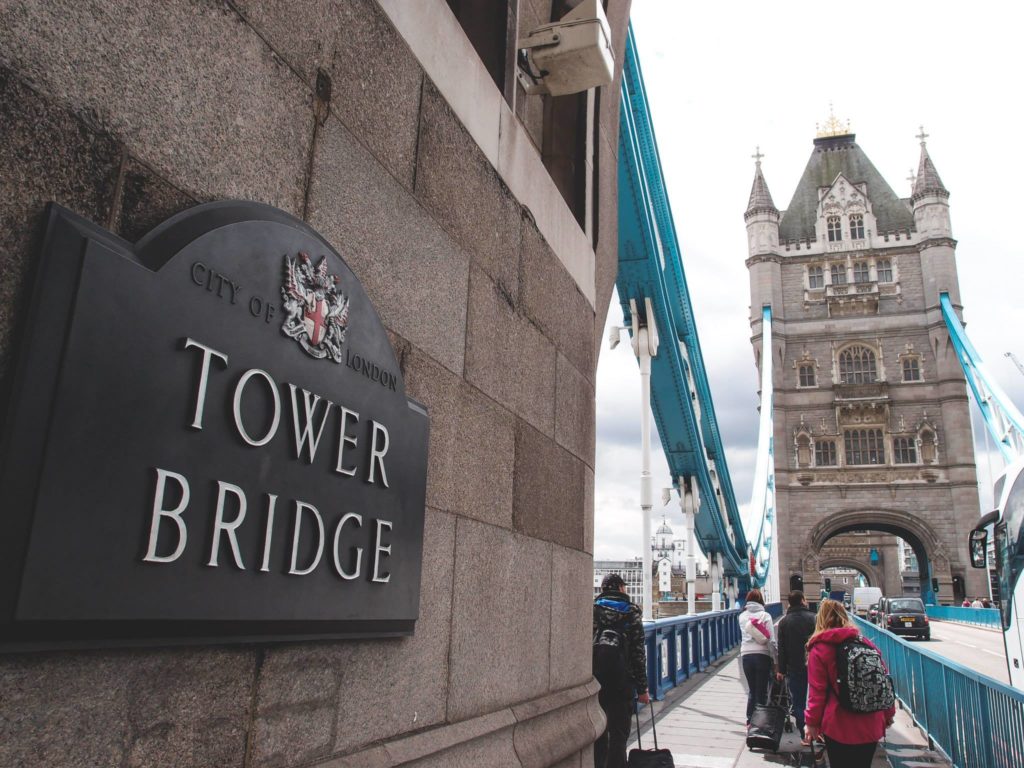 Borough Market – This was such a happening place! All of the food looked great!! There are free samples everywhere too.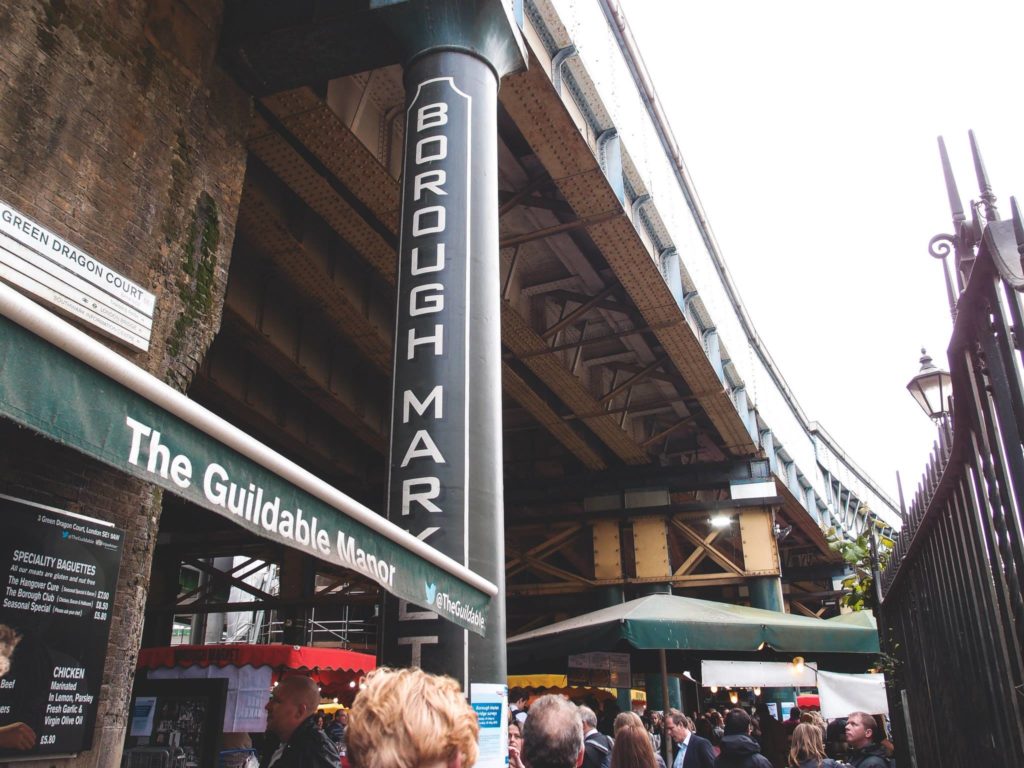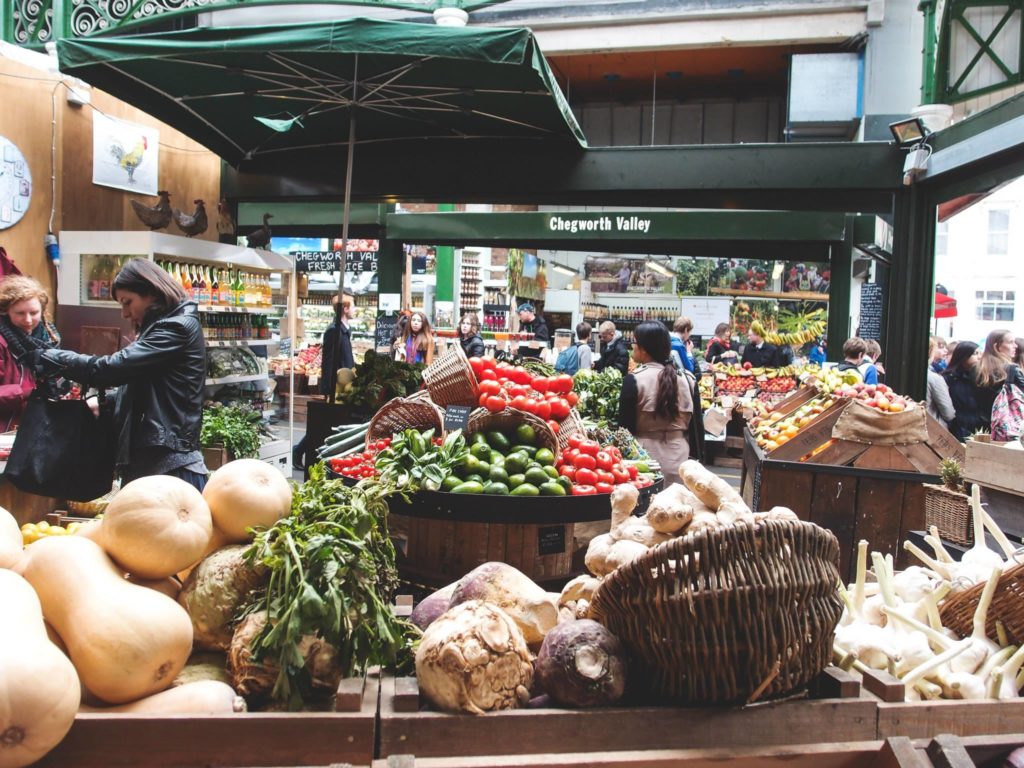 Southwark Cathedral – This cathedral is right next door to the Borough Market. It was absolutely beautiful inside! We made a small donation in order to take pictures inside.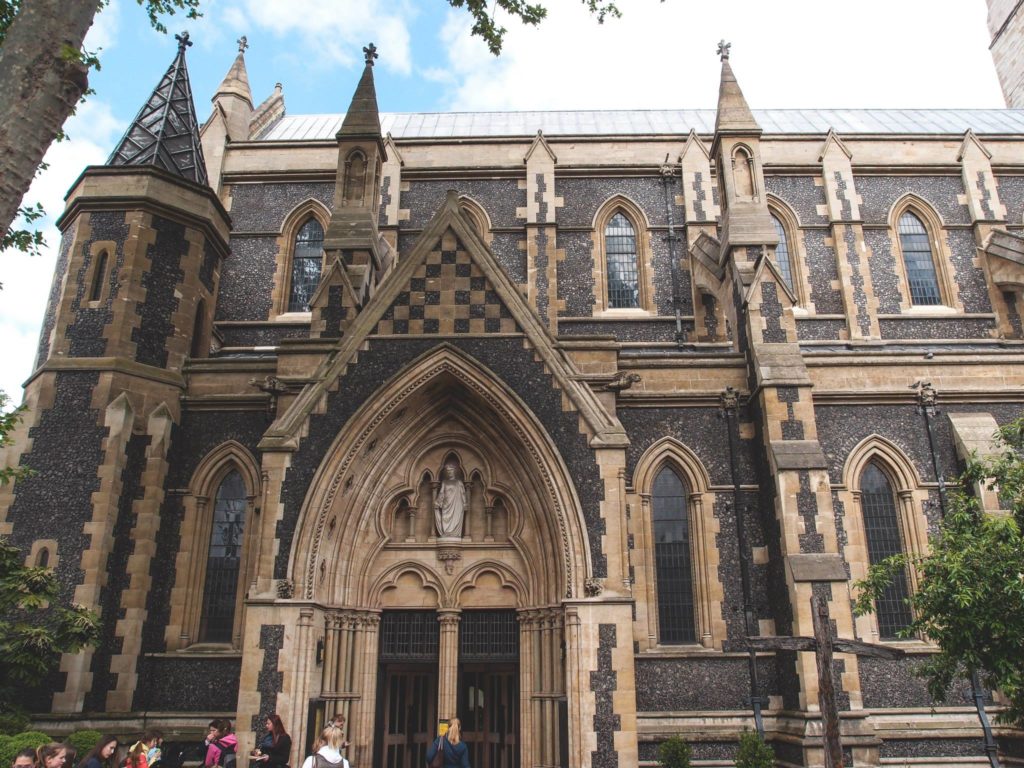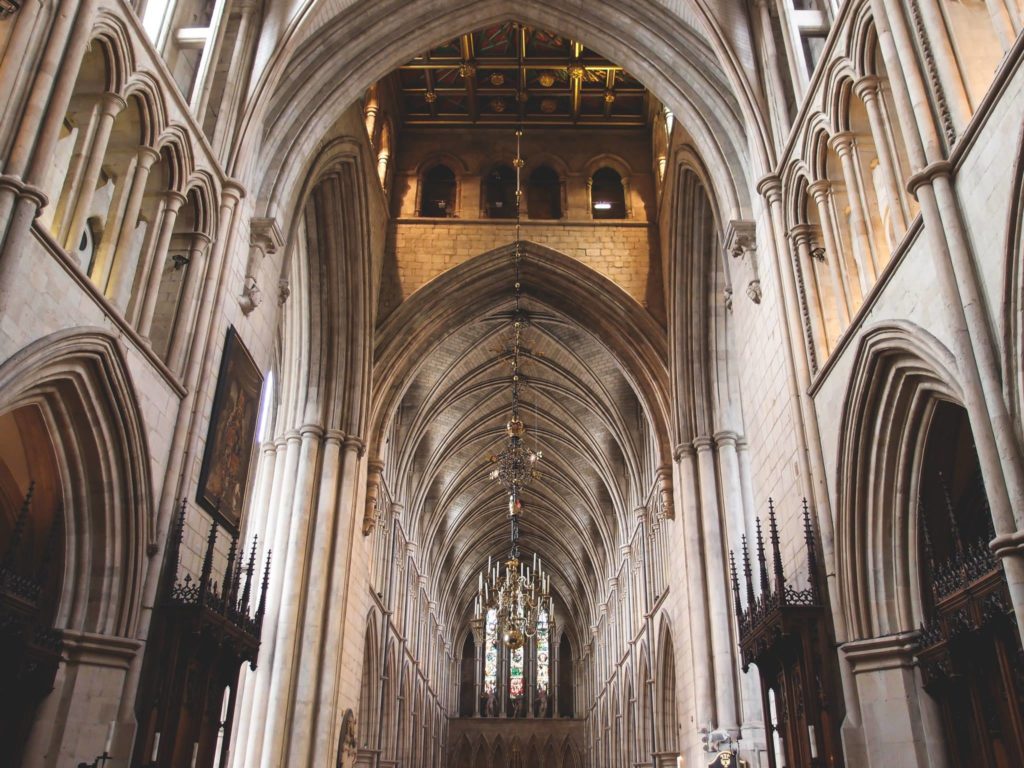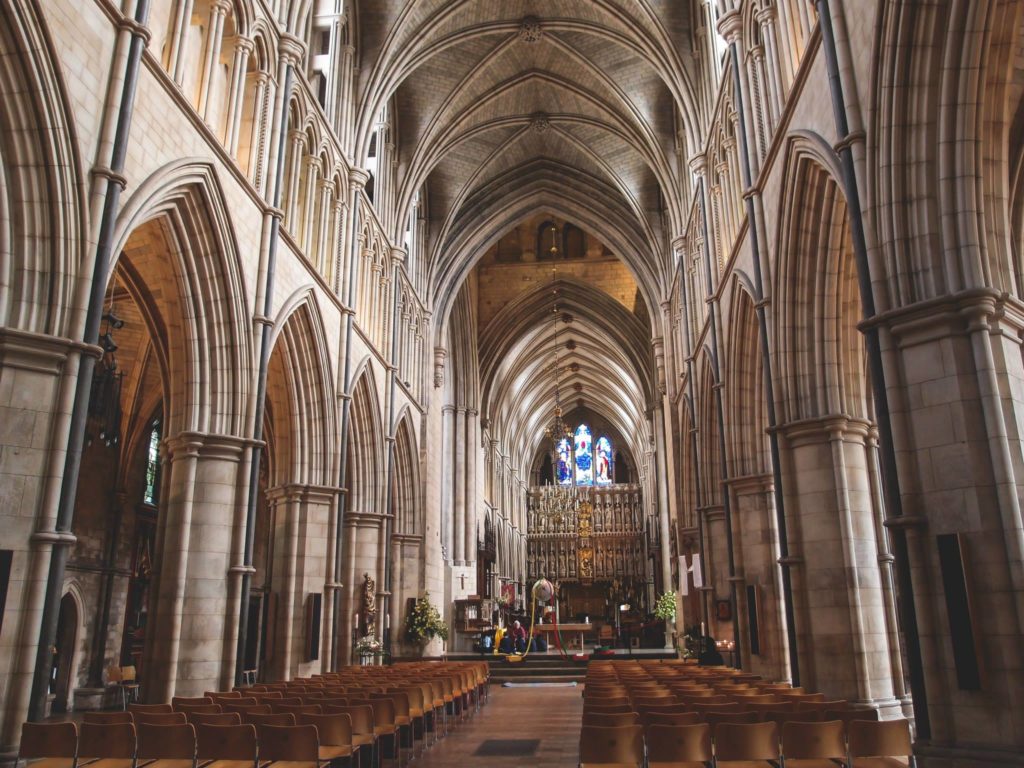 Harrods – We did lots of window shopping here. We also bought macarons from Laduree! Super yummy!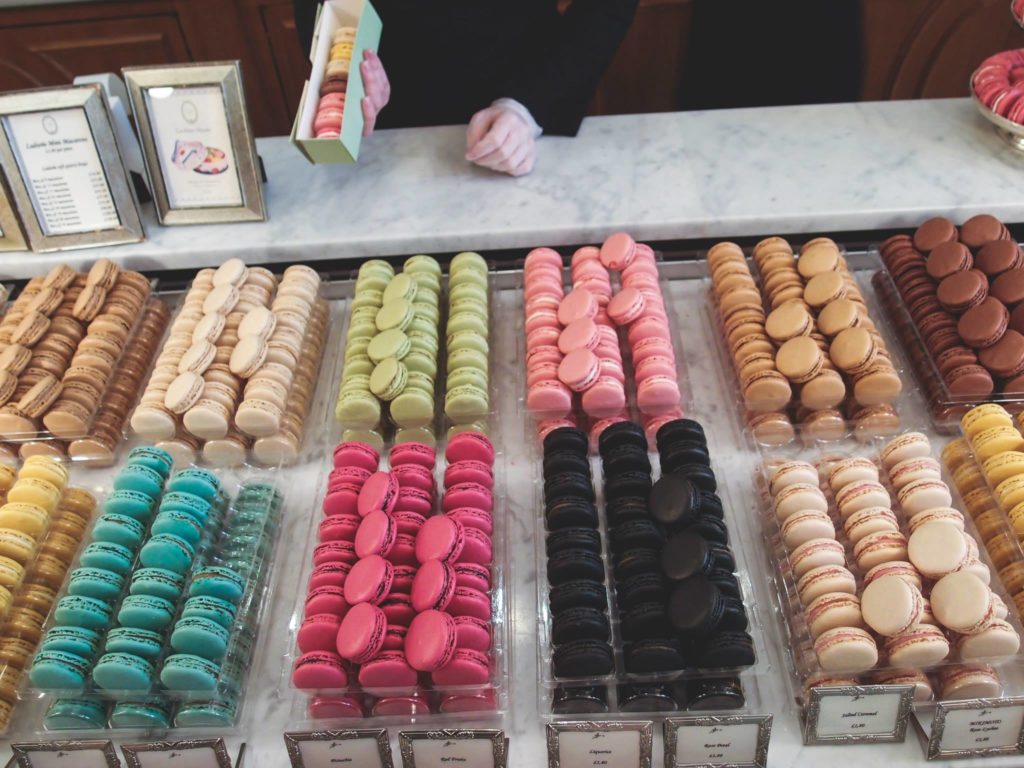 Marble Arch – This was right by one of the restaurants we went to for dinner.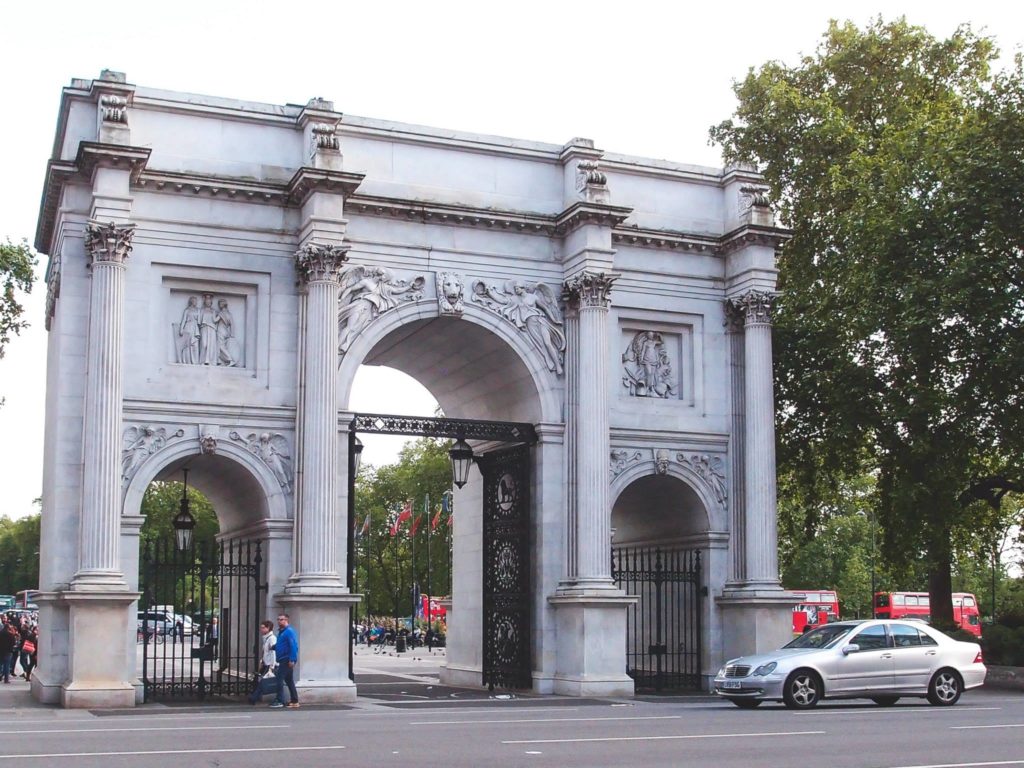 We were so exhausted afterwards. We crashed that night.
Day 2
Emirates Stadium Tour – This tour was free since we pre-purchased tickets to an Arsenal match. It was a very cool experience to be able to see inside the locker rooms and see the field up close. My husband is a huge Arsenal fan and this was a dream for him!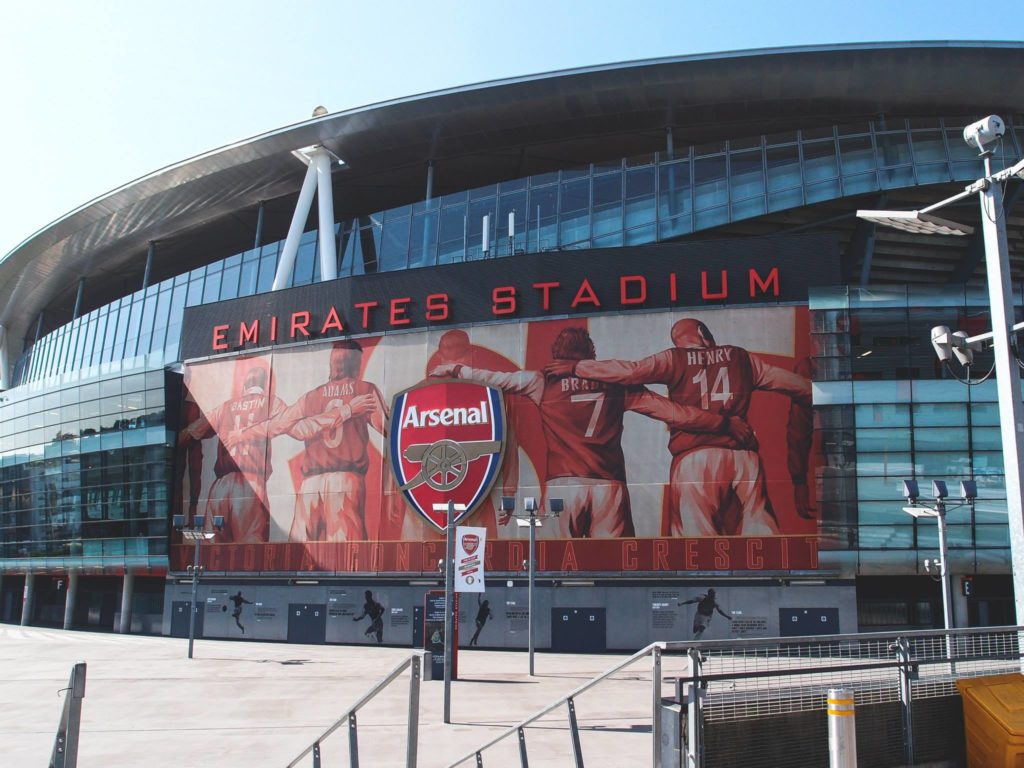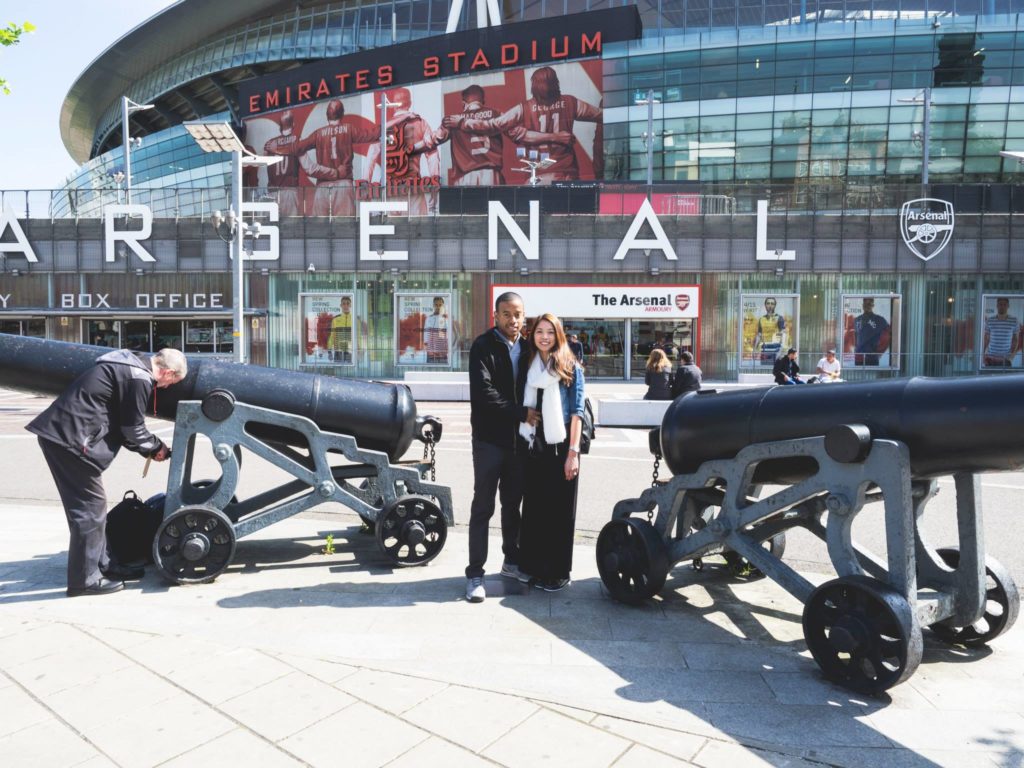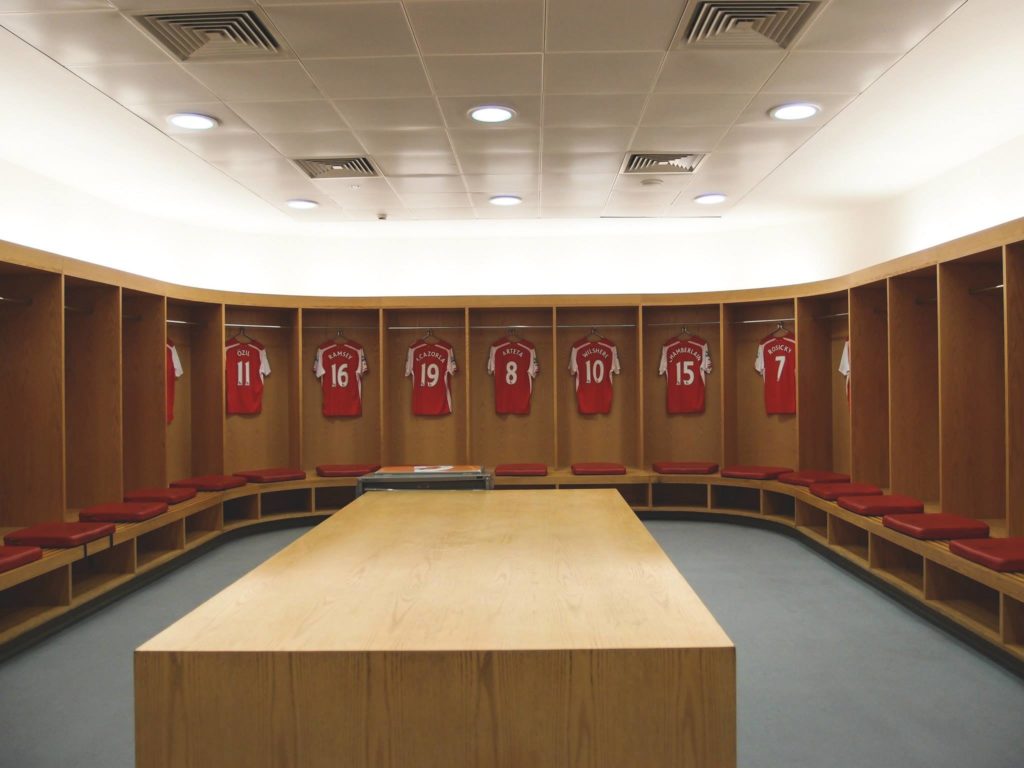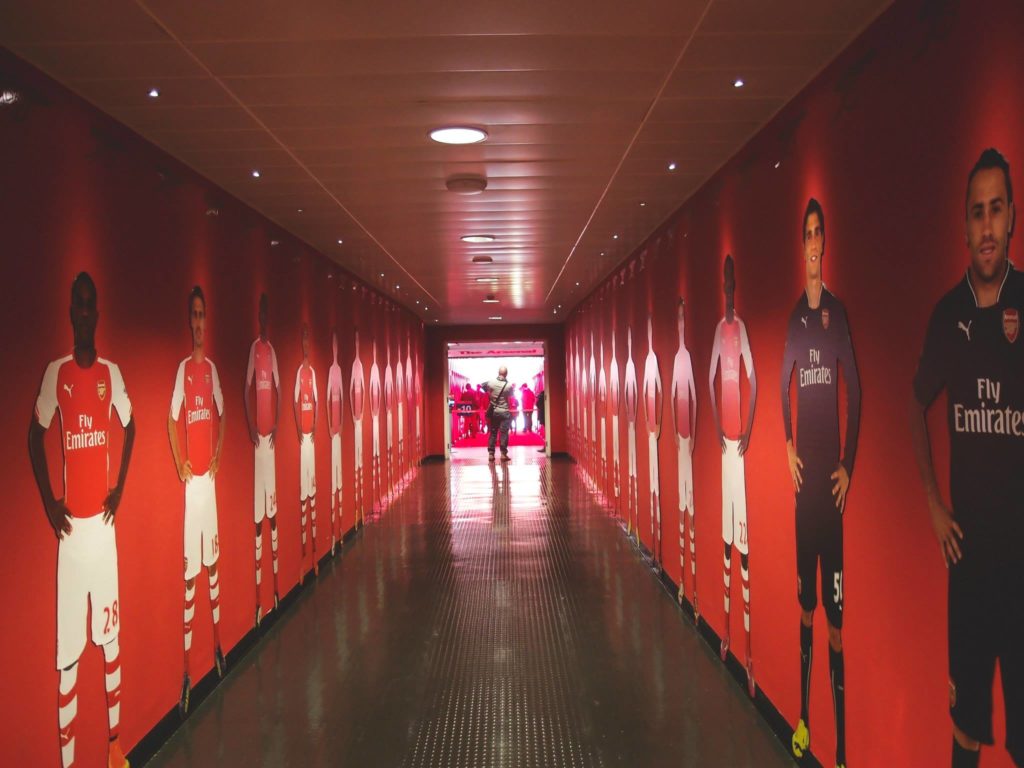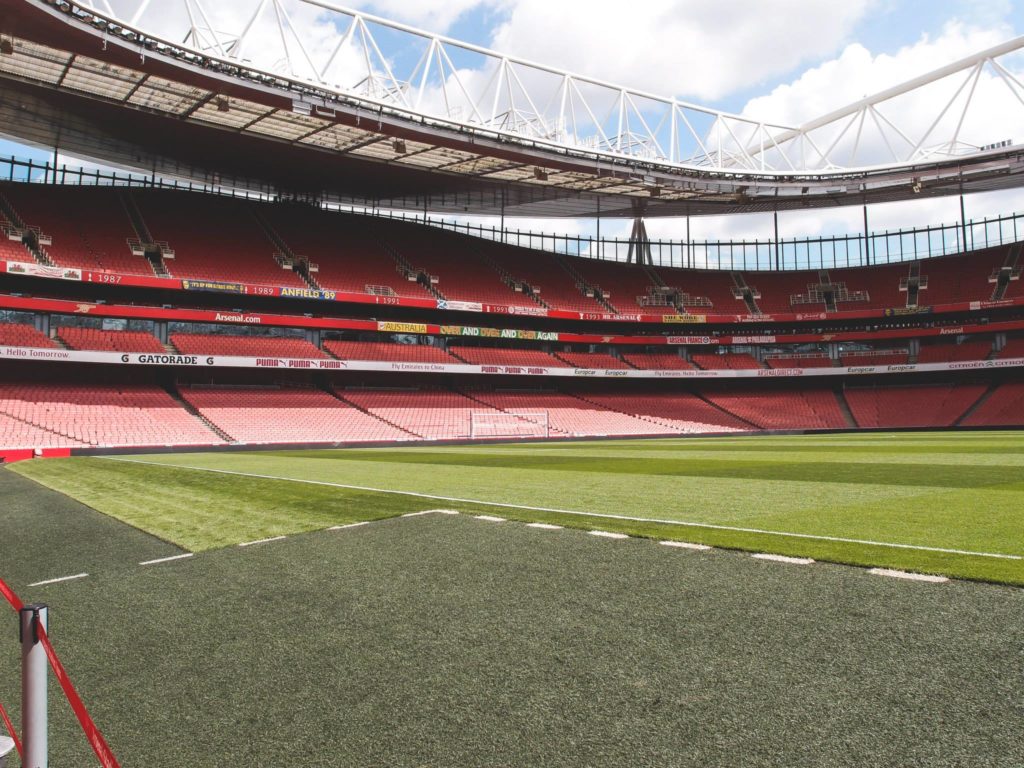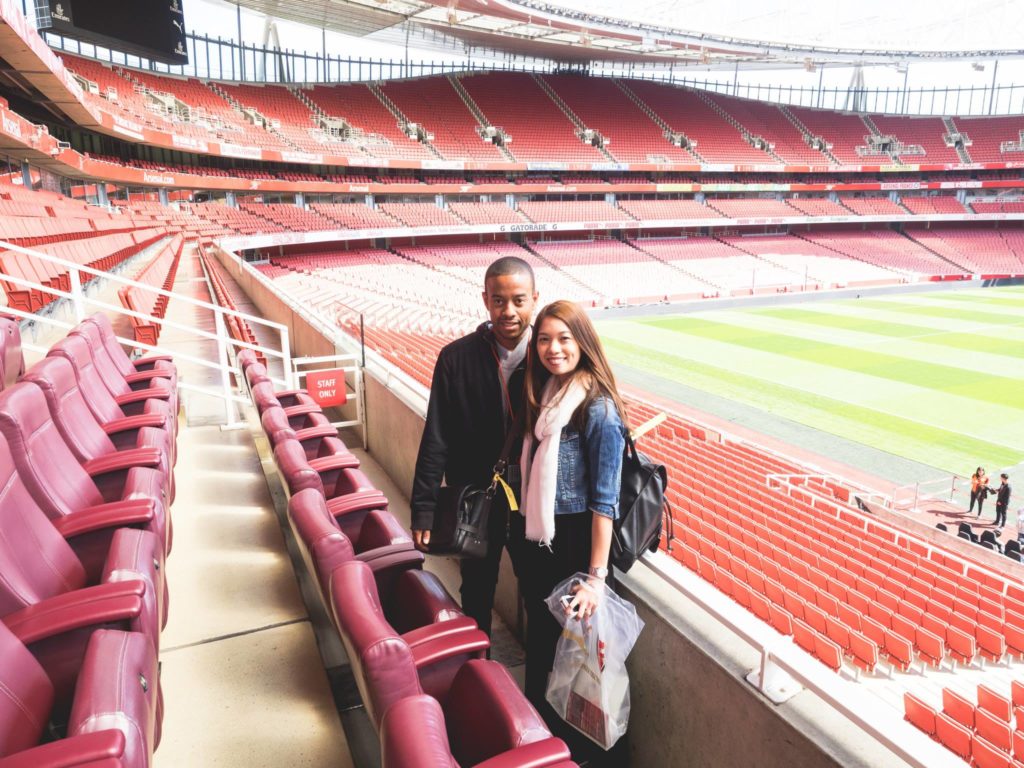 St. Paul's Cathedral – We went up about 500 steps to get to the top of this cathedral and the view from up there was phenomenal. It was so worth it, but probably not the best idea on Day 2 of vacation!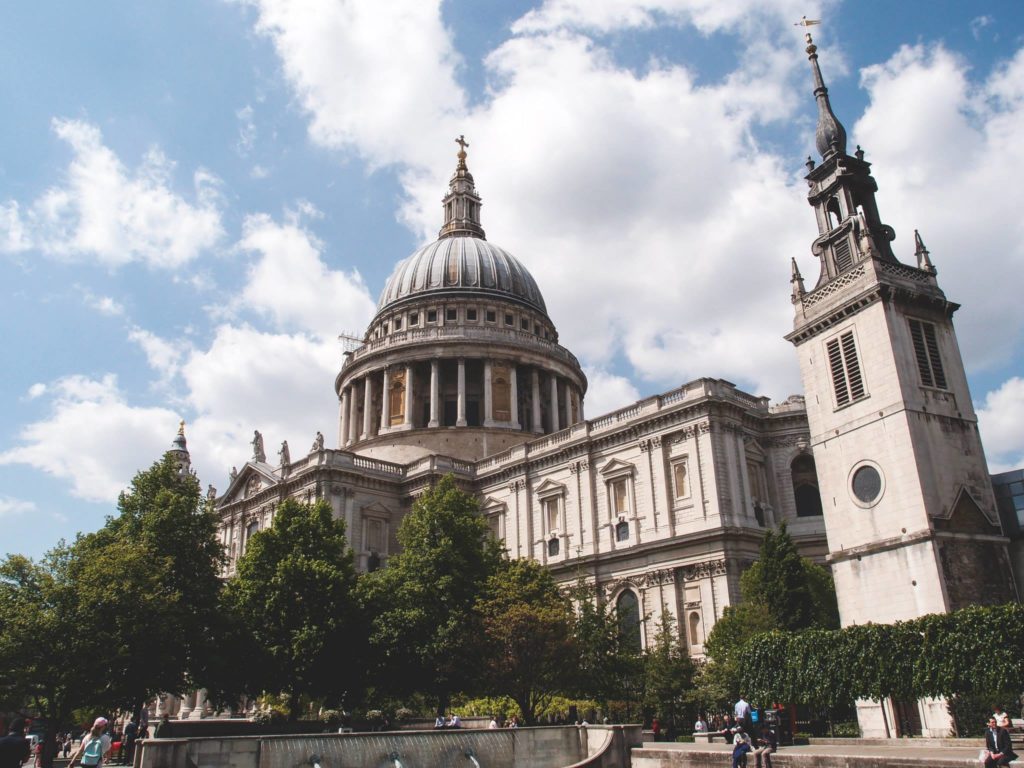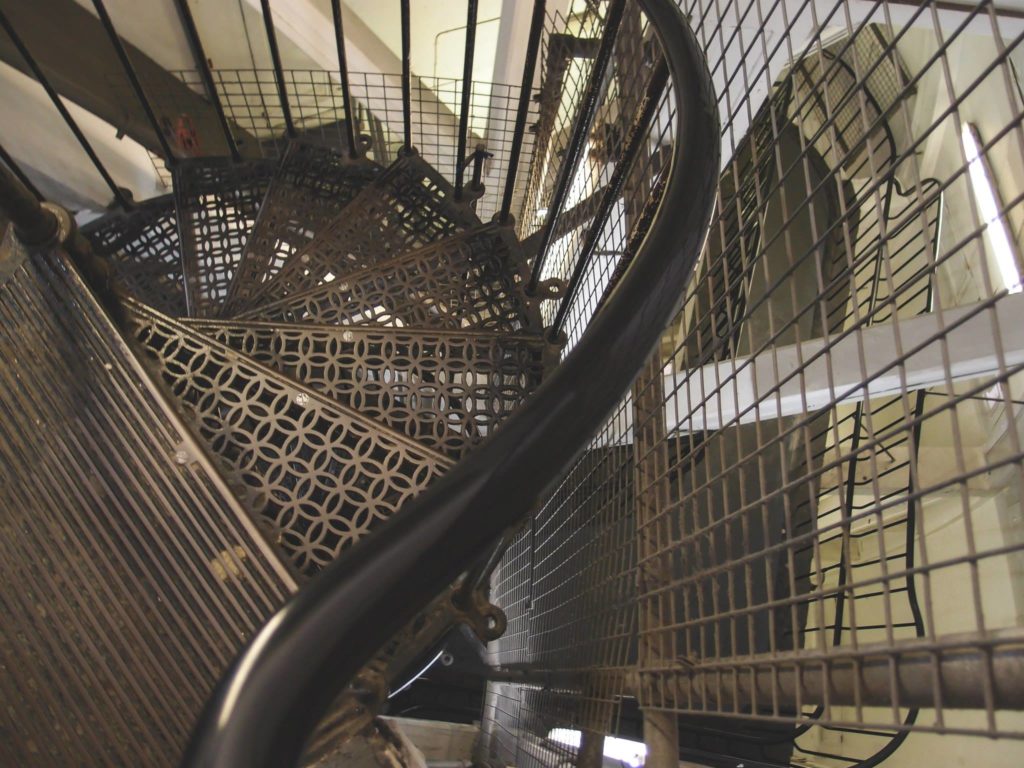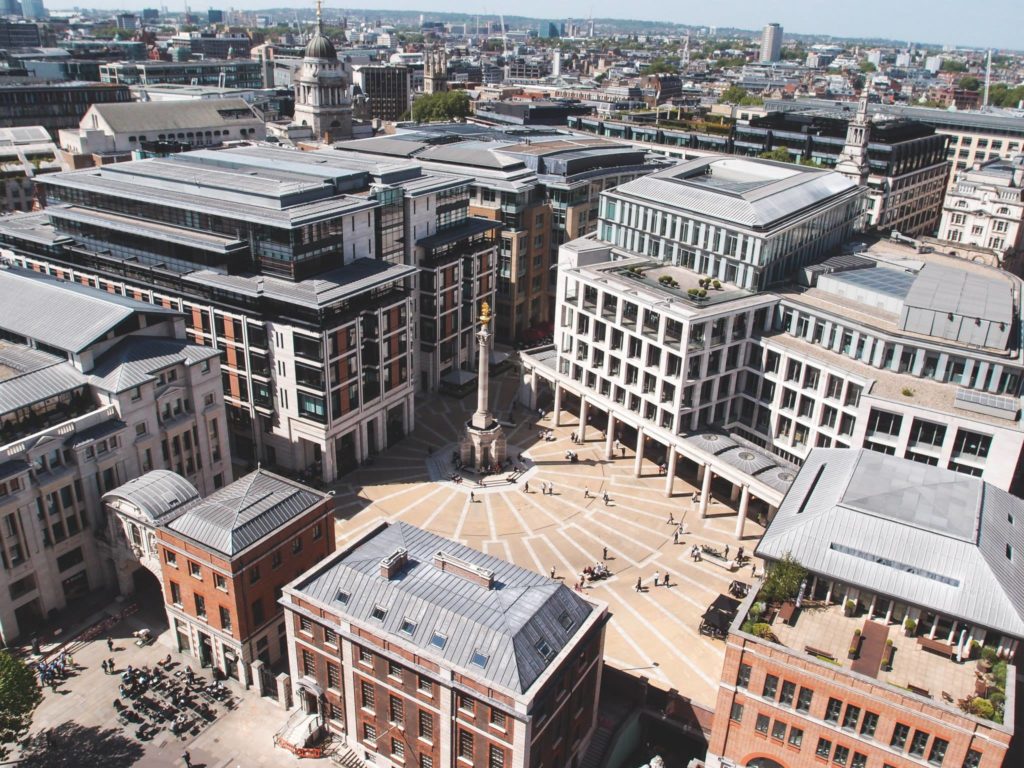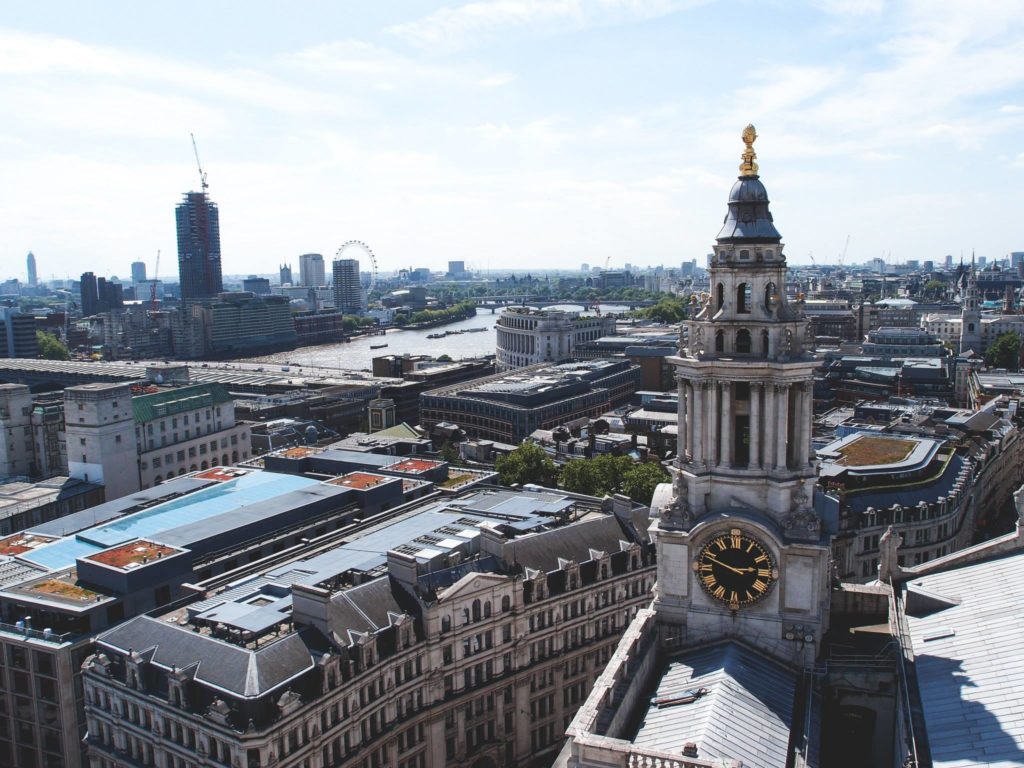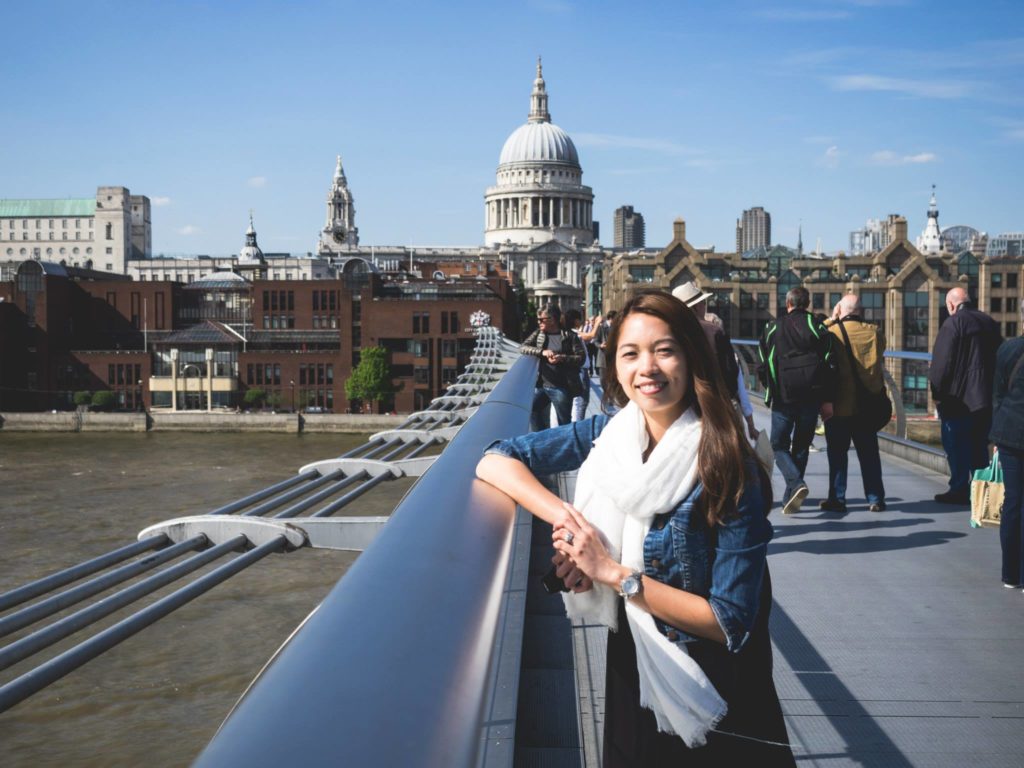 Southbank Center – There were a lot of restaurant options here! We ended up finding a restaurant that had an awesome Happy Hour special going on. It was buy 1 drink and get 1 free!
London Eye – We didn't ride this, however we walked by on our way to see the Big Ben.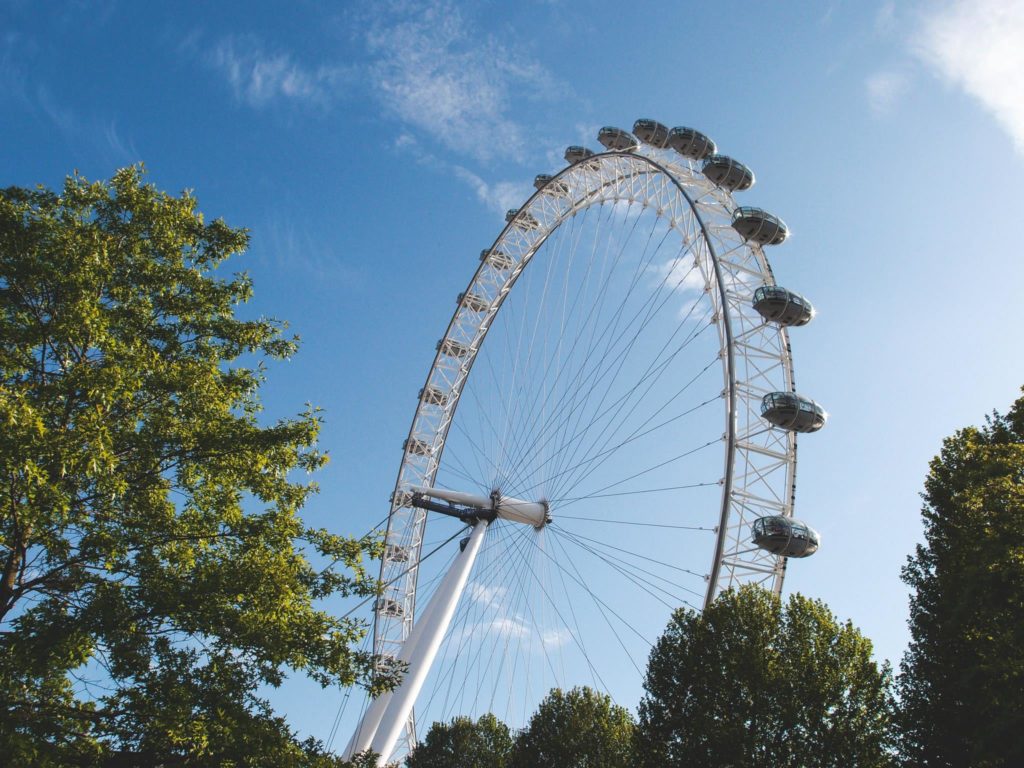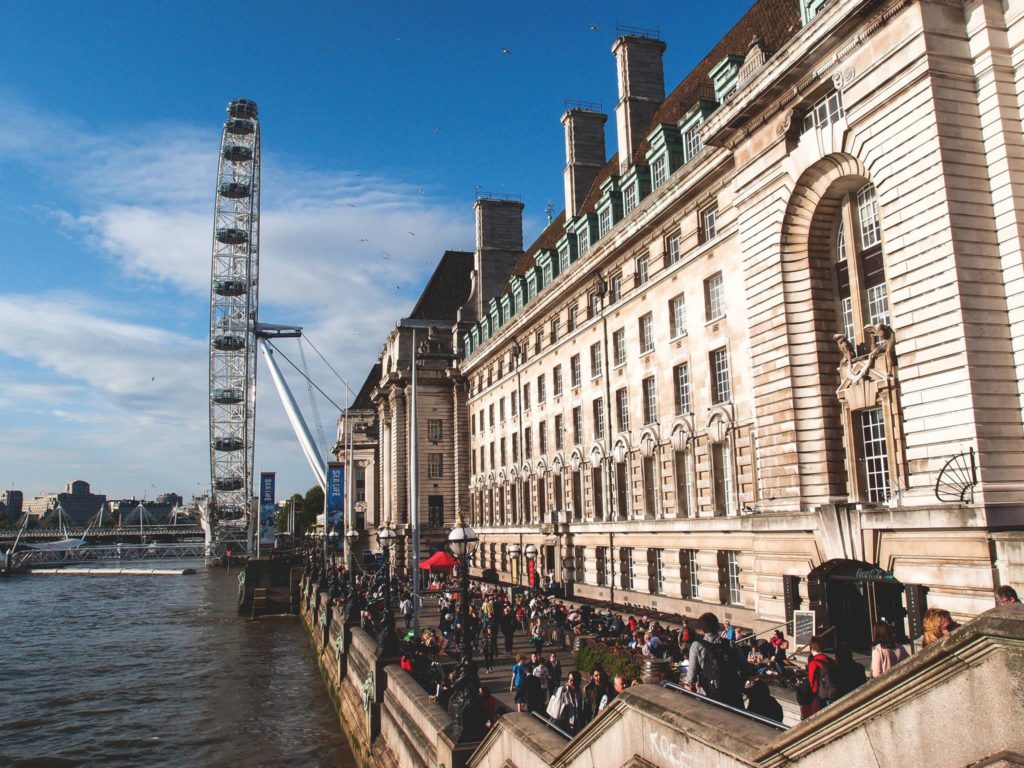 Big Ben – It was awesome to finally see this in person.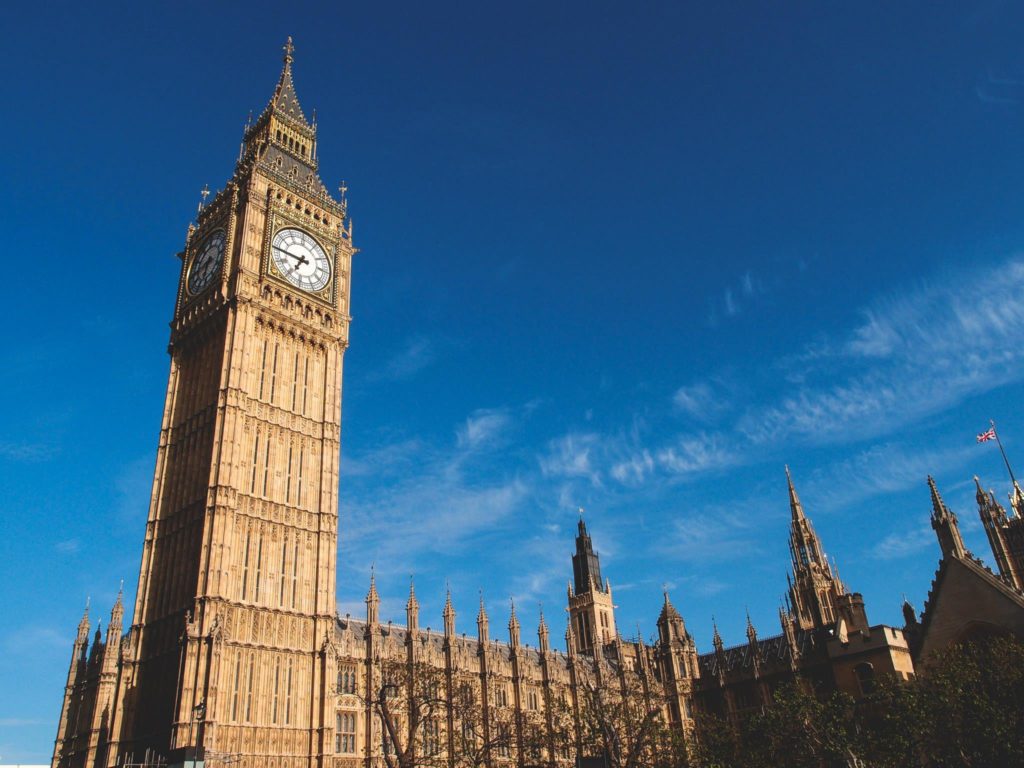 Houses of Parliament – Since these were right next to the Big Ben, we checked them out too.
Day 3
The first three are a combined pre-purchased day trip through Viator.
Oxford City and Oxford University – Oxford was so scenic. We got to see the Mr. Tumnus statue inspiration from the Chronicles of Narnia. We also got to see the outside of the infirmary used in the Harry Potter movies.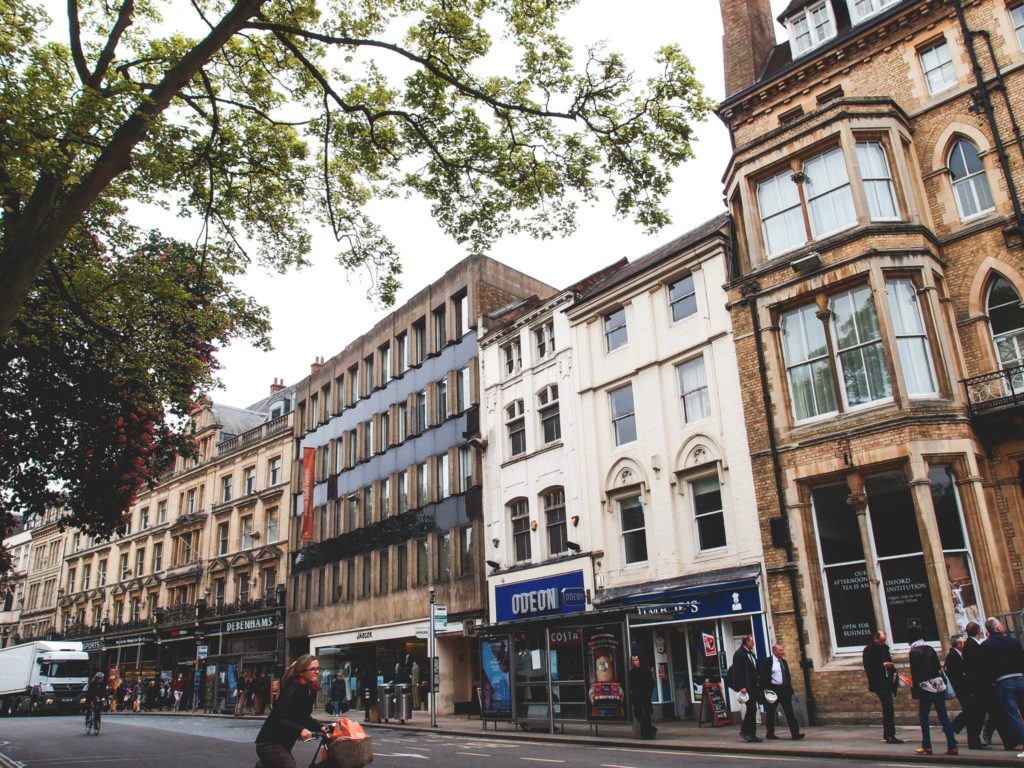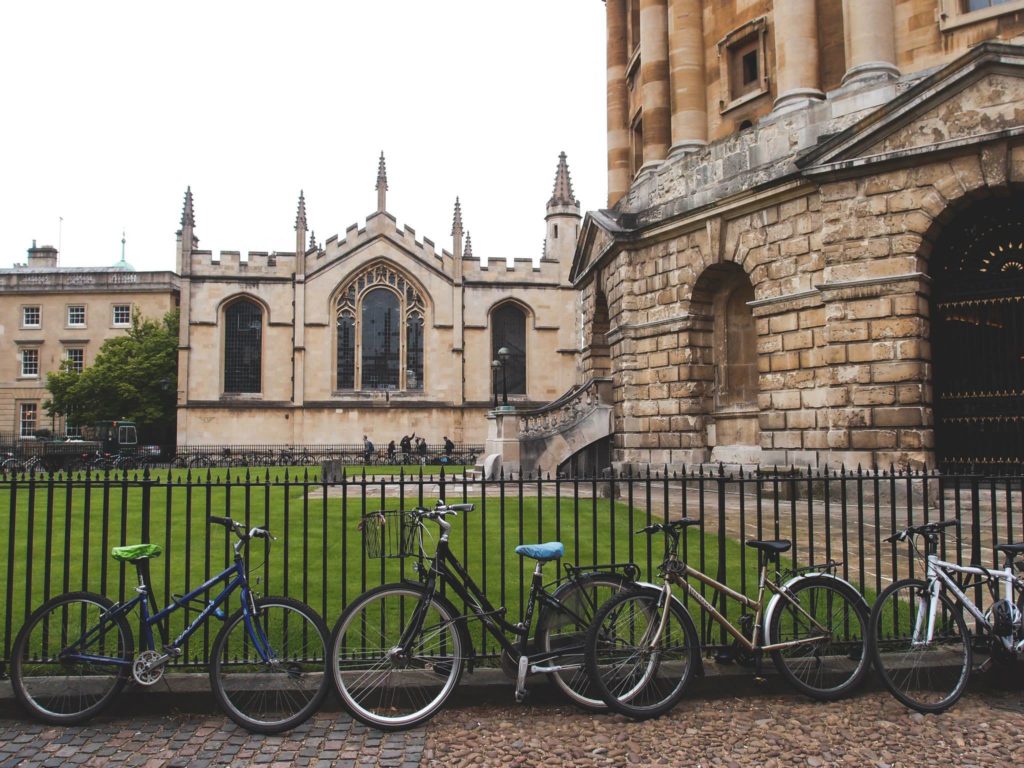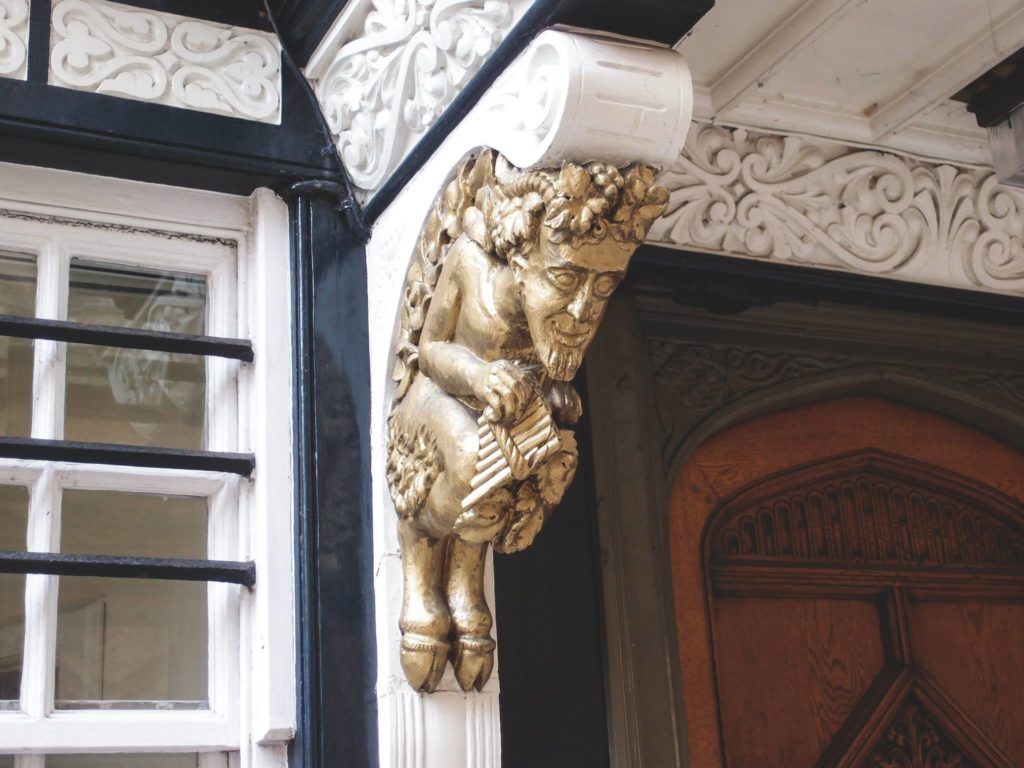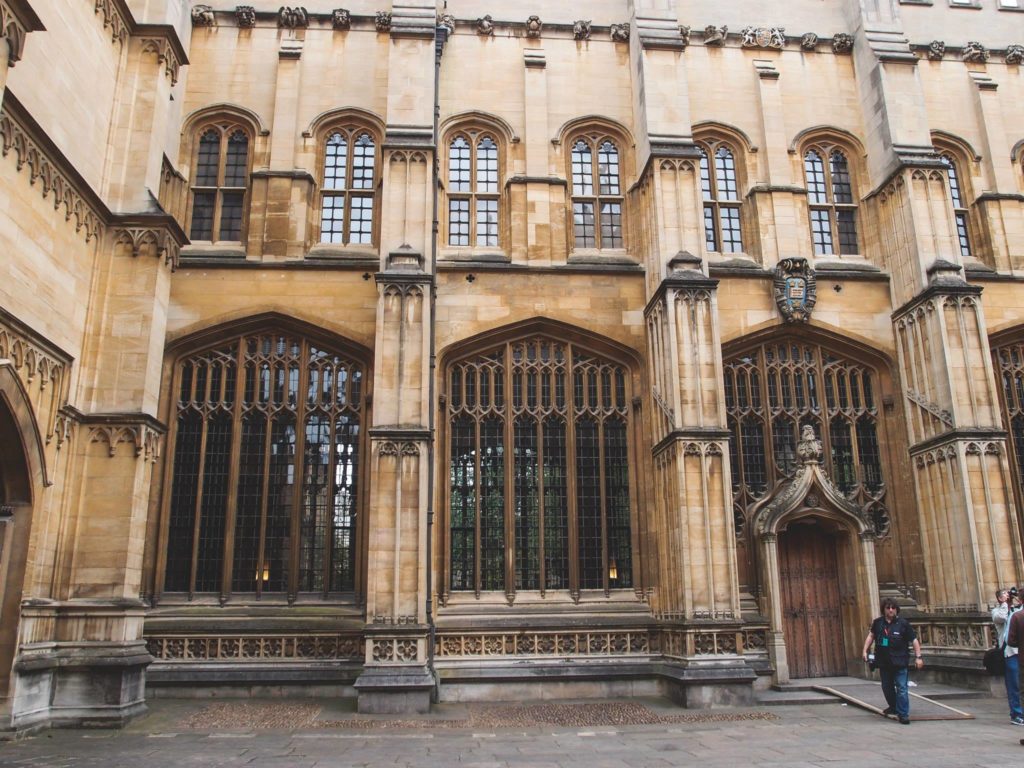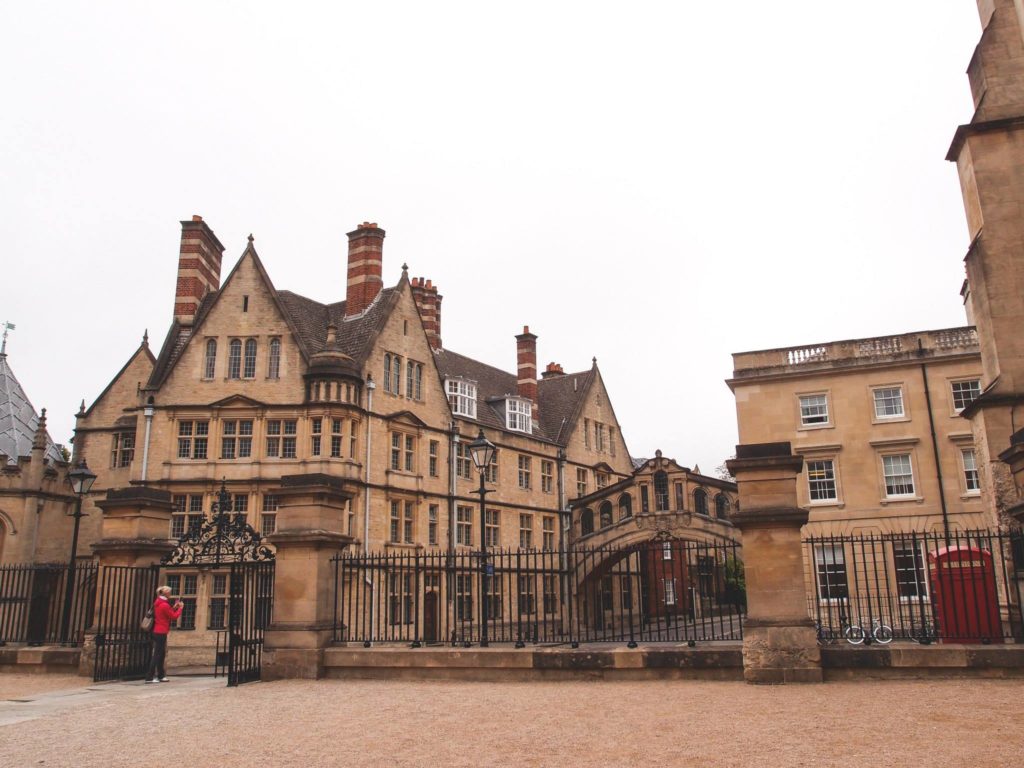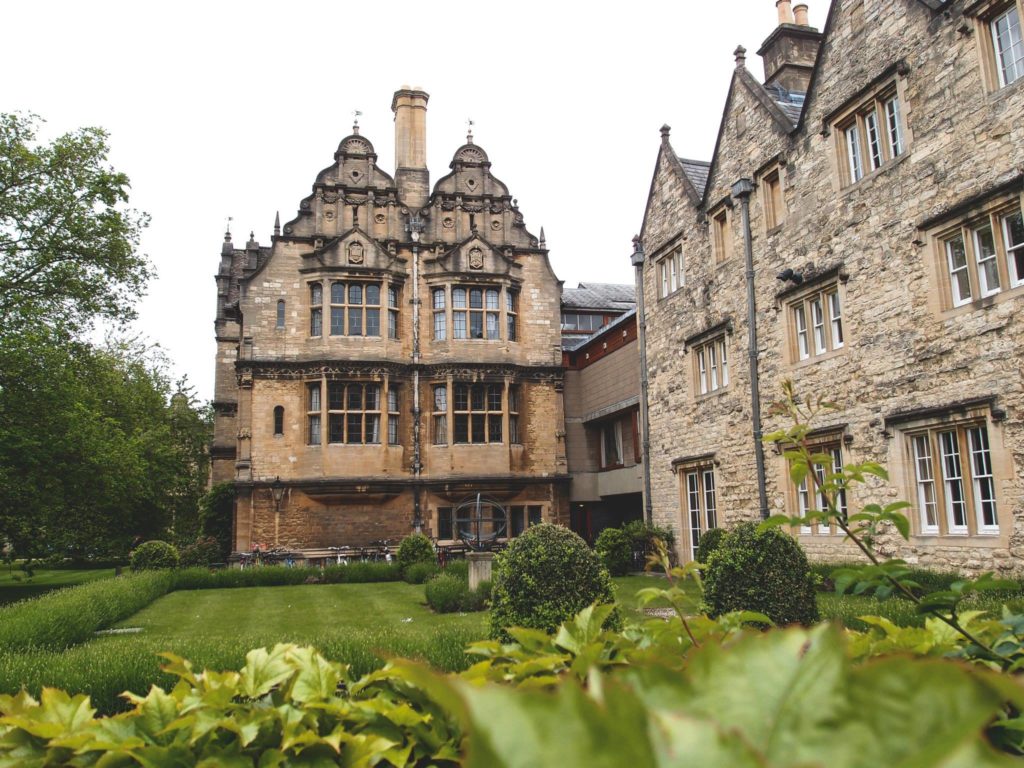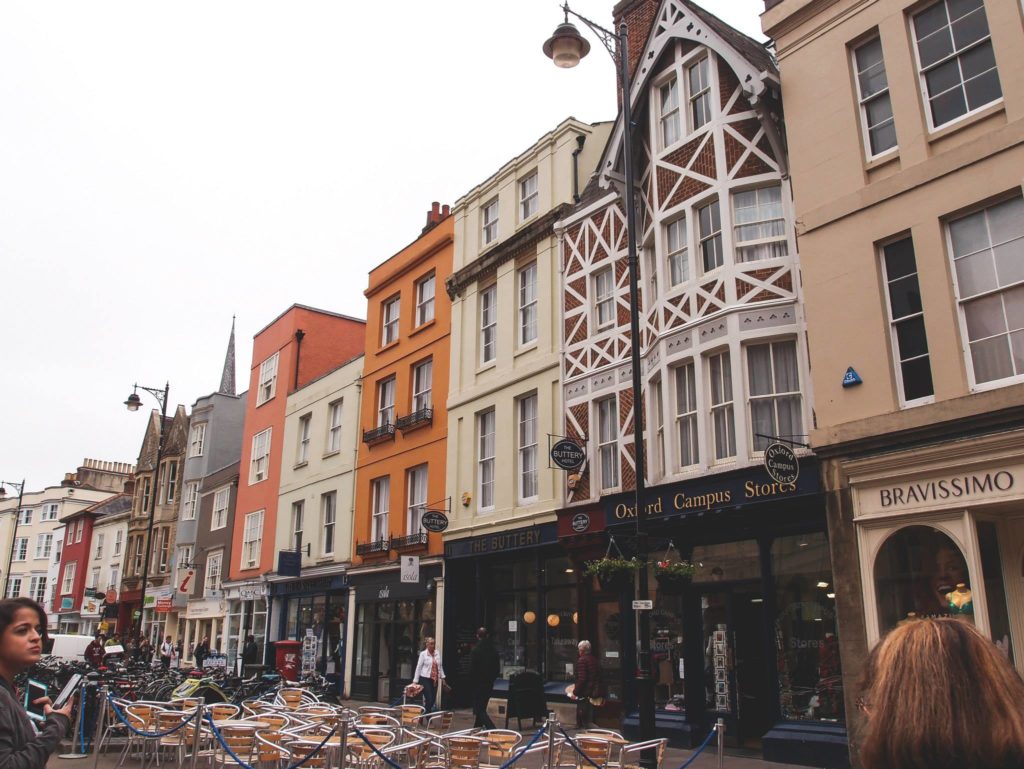 Stratford-Upon-Avon and Shakespeare's Birthplace – This was such a cute city! Sitting down and eating some pastries from one of the cafes was simply relaxing. Also, Shakespeare's birthplace was super tiny.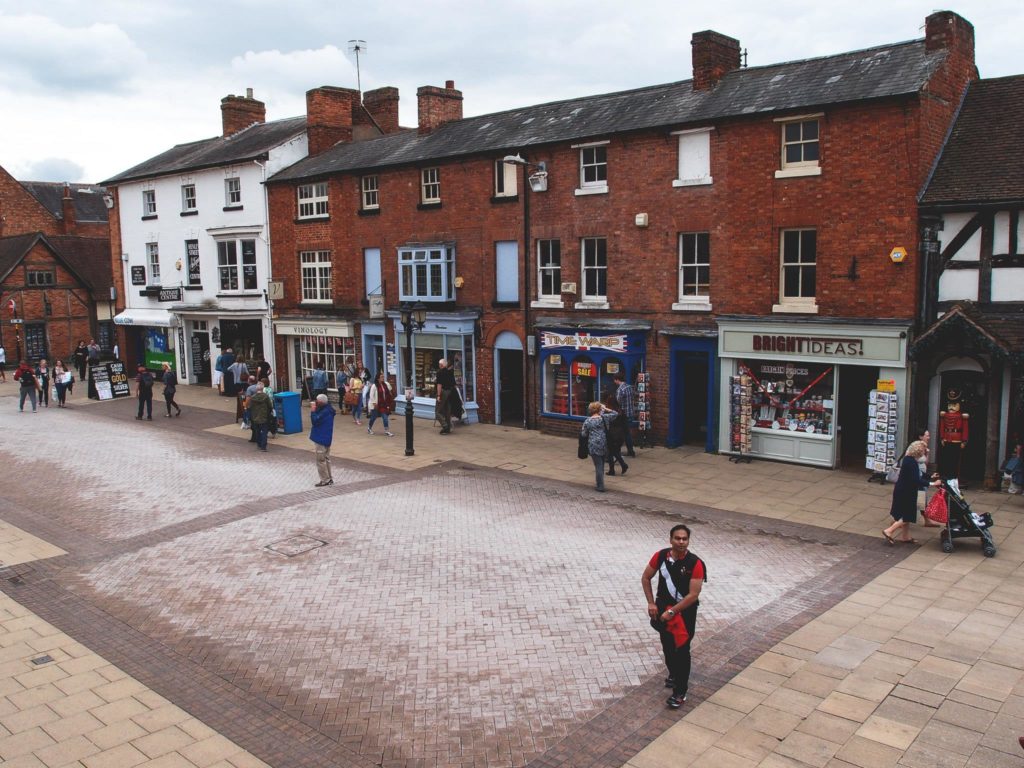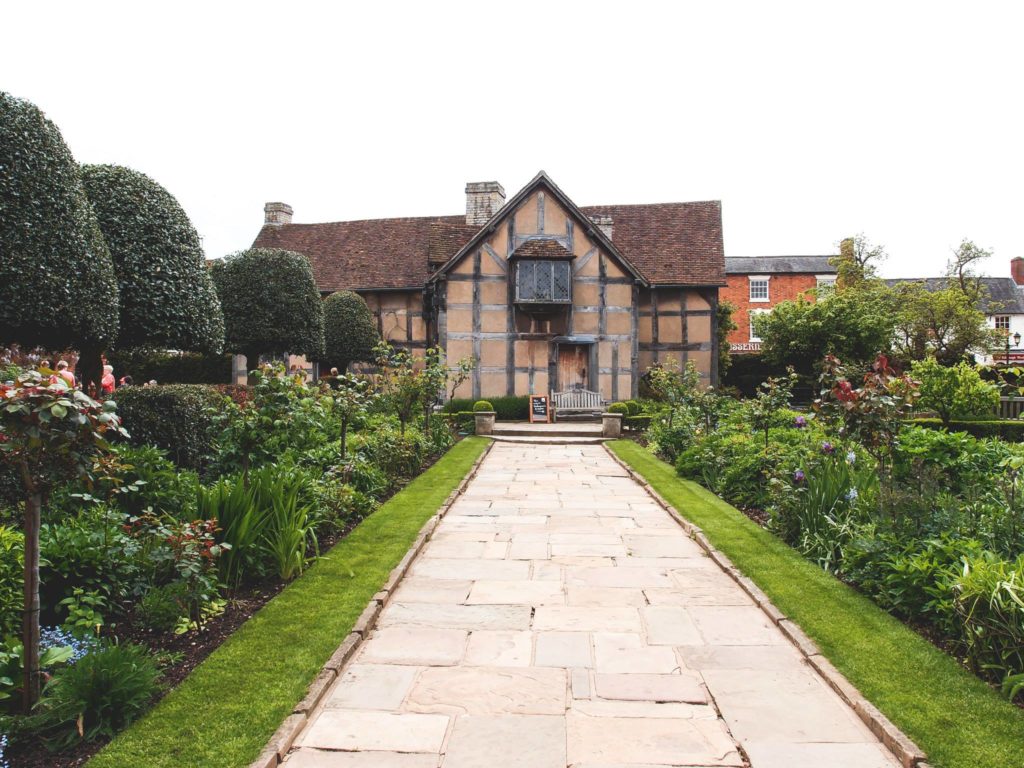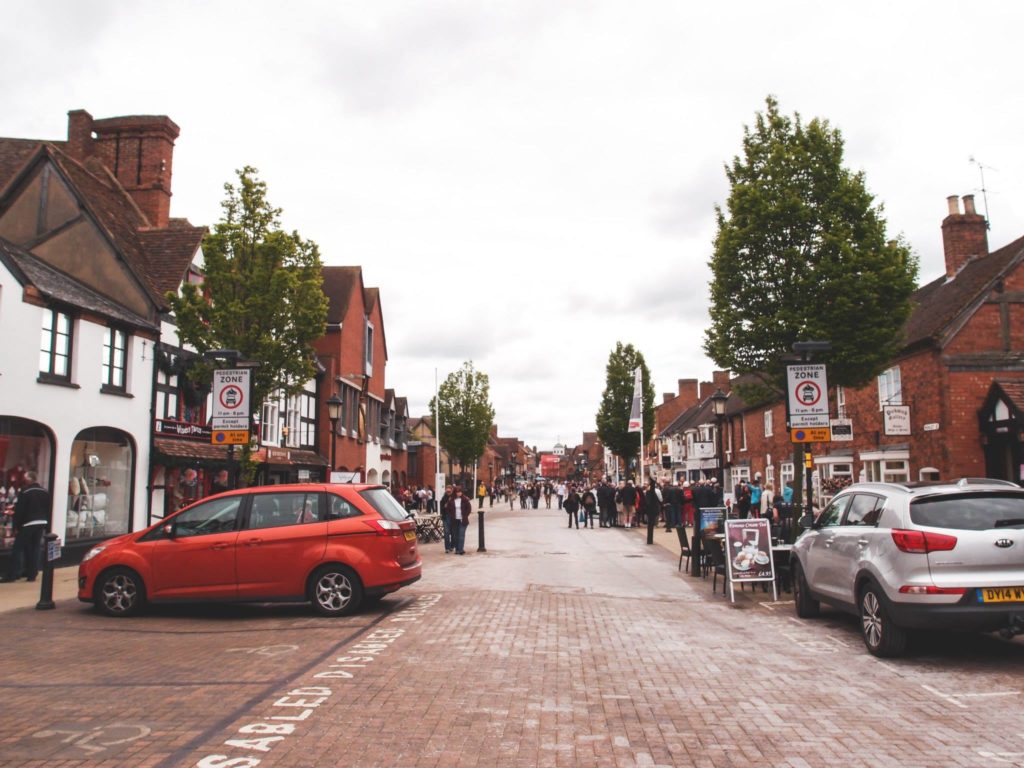 Warwick Castle – This was a fun castle. I thoroughly enjoyed it. They had wax figures in some of the rooms with audio playing in the background, so it felt pretty real. We also got to see a trebuchet launch.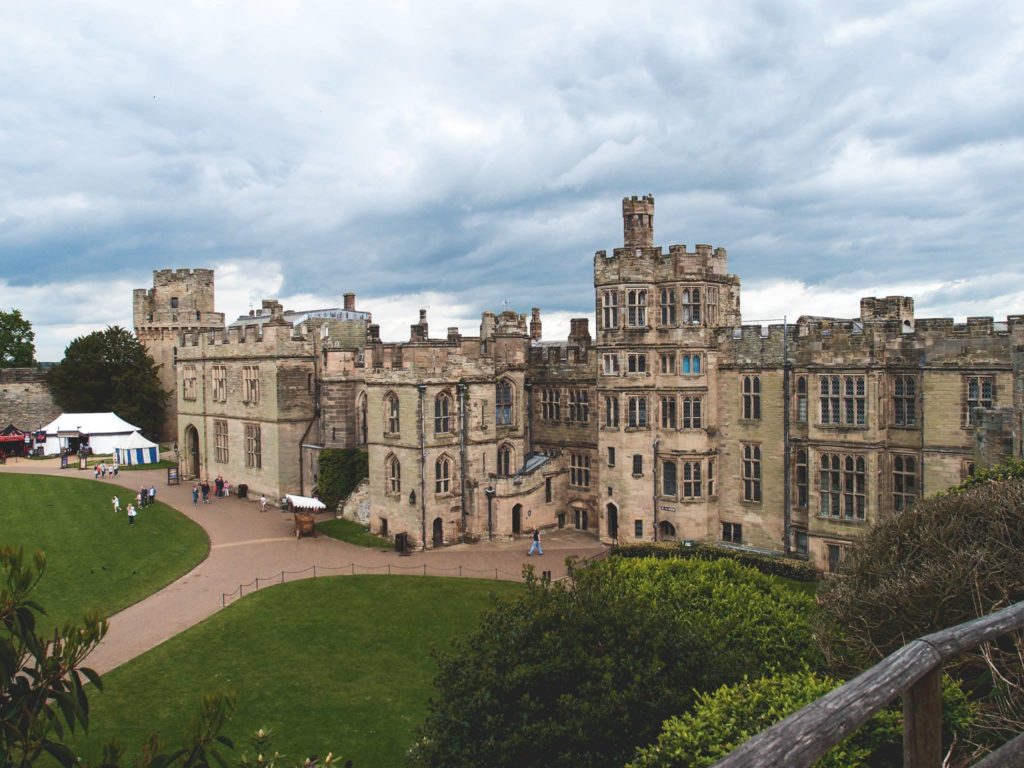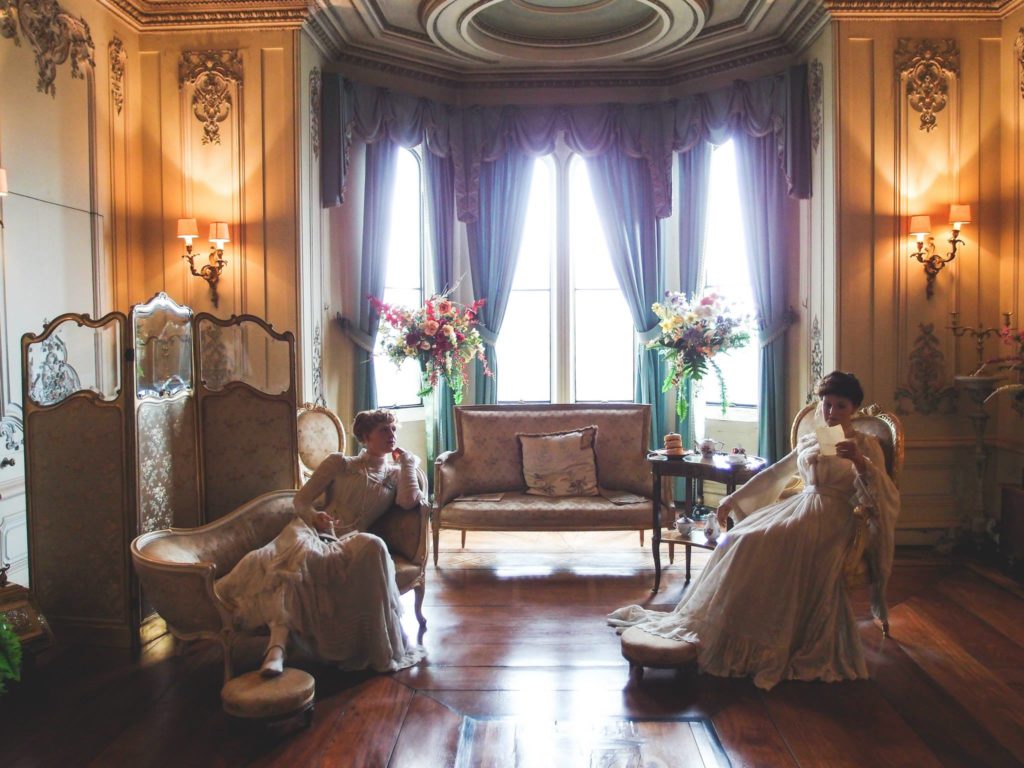 Hyde Park – This was a huge park!! I read lots of books that are based around historical days and the characters in these books always "stroll" through Hyde Park and so I made a goal to "stroll" through it at some point.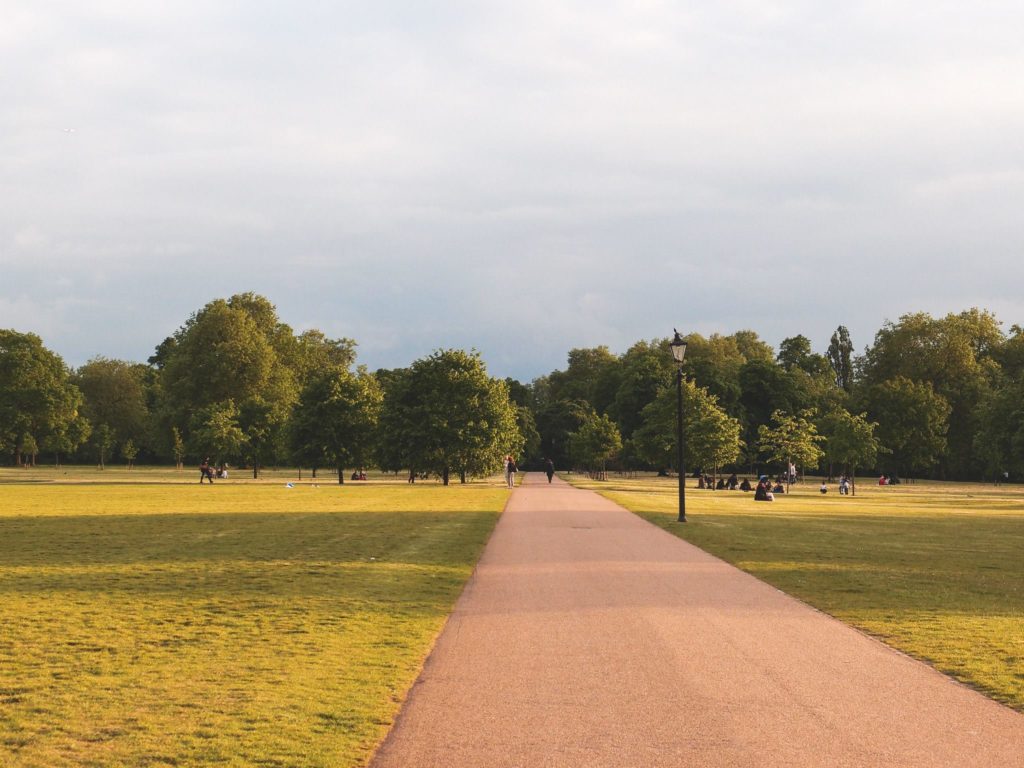 Day 4
All of these were a combined day trip pre-purchased through Viator.
Windsor Castle and Changing of the Guards – This was a pretty cool castle. We got to see Queen Mary's Doll House and the State Apartments. The Queen wasn't in that day. However, we had the opportunity to see the changing of the guards!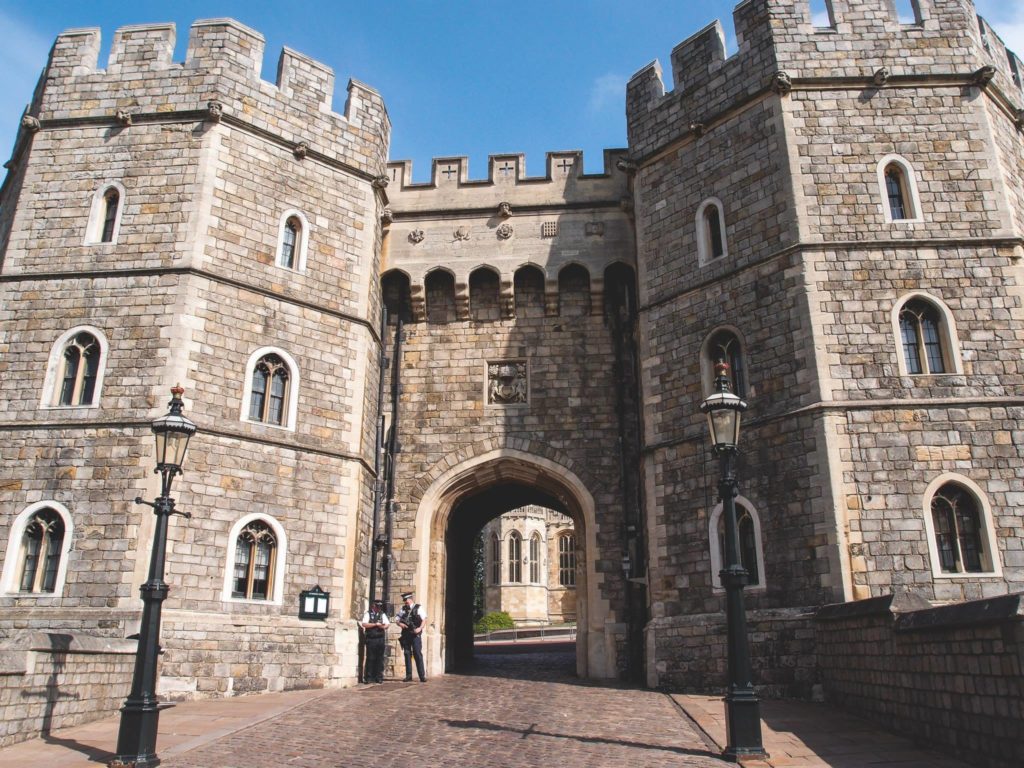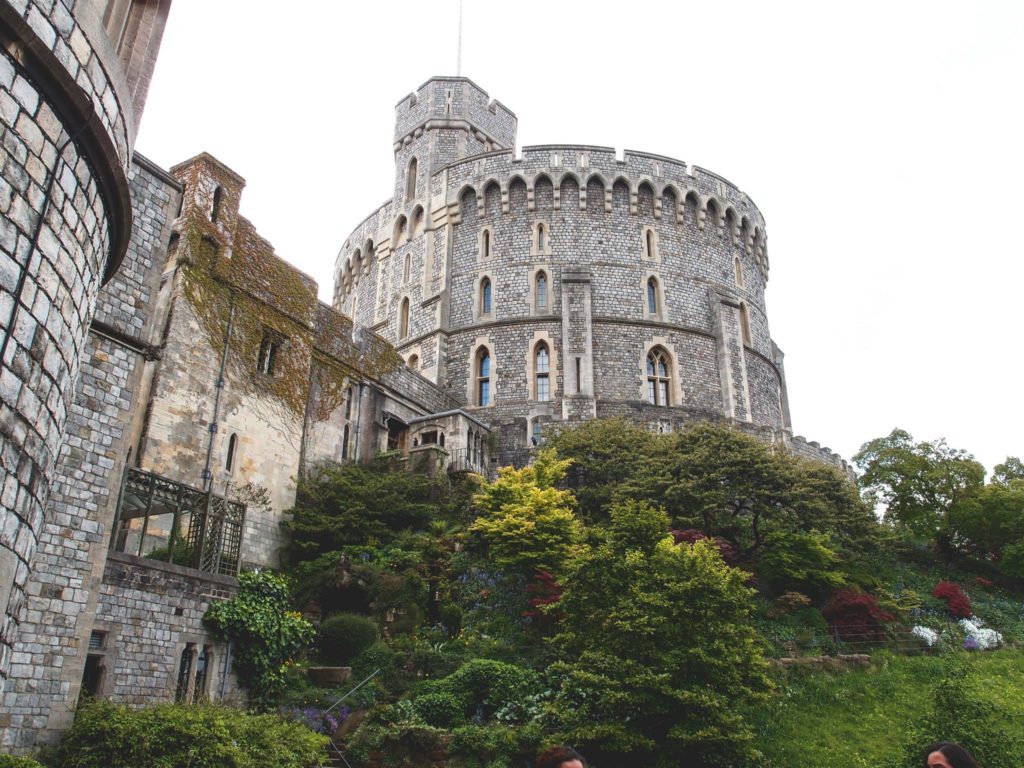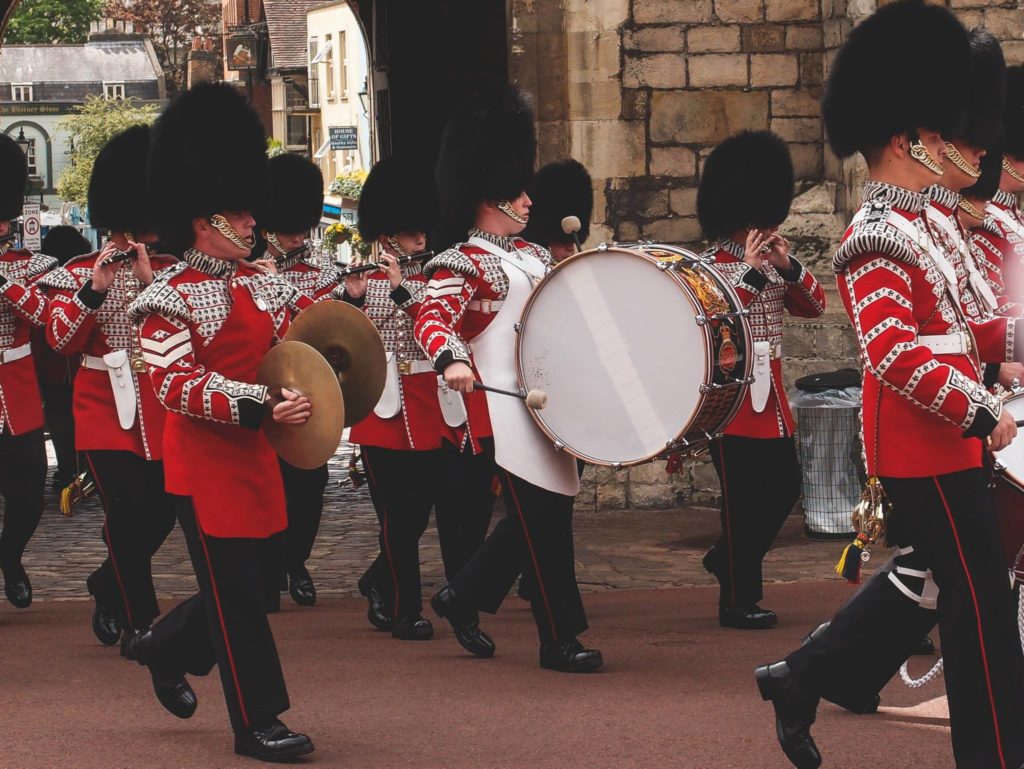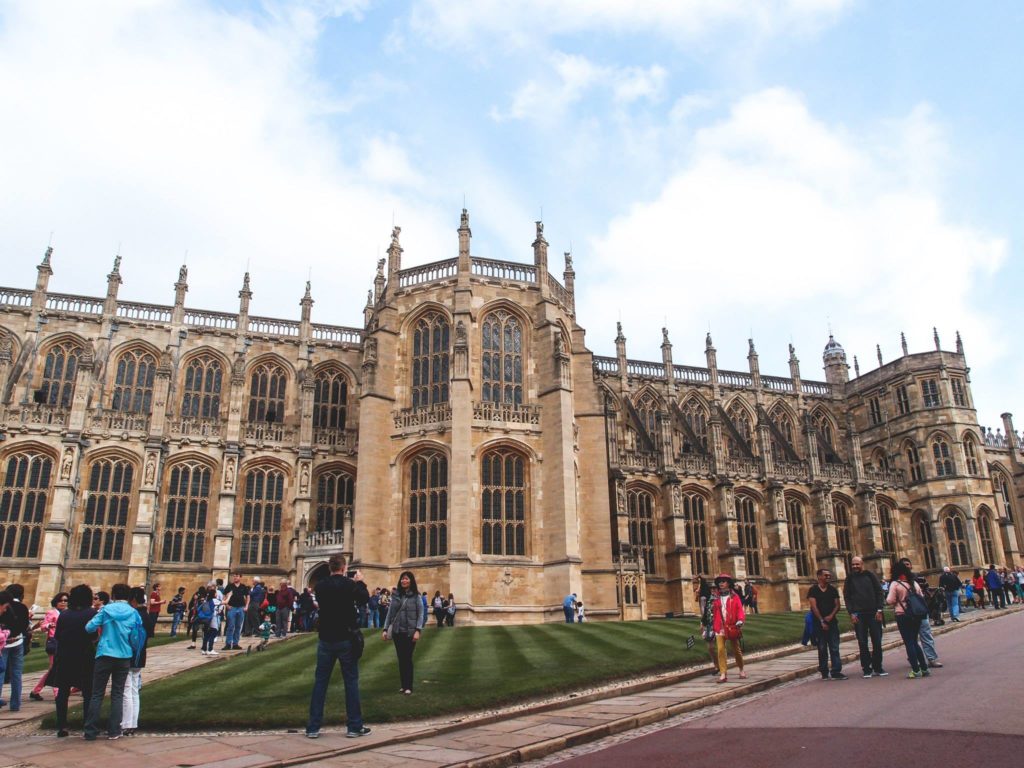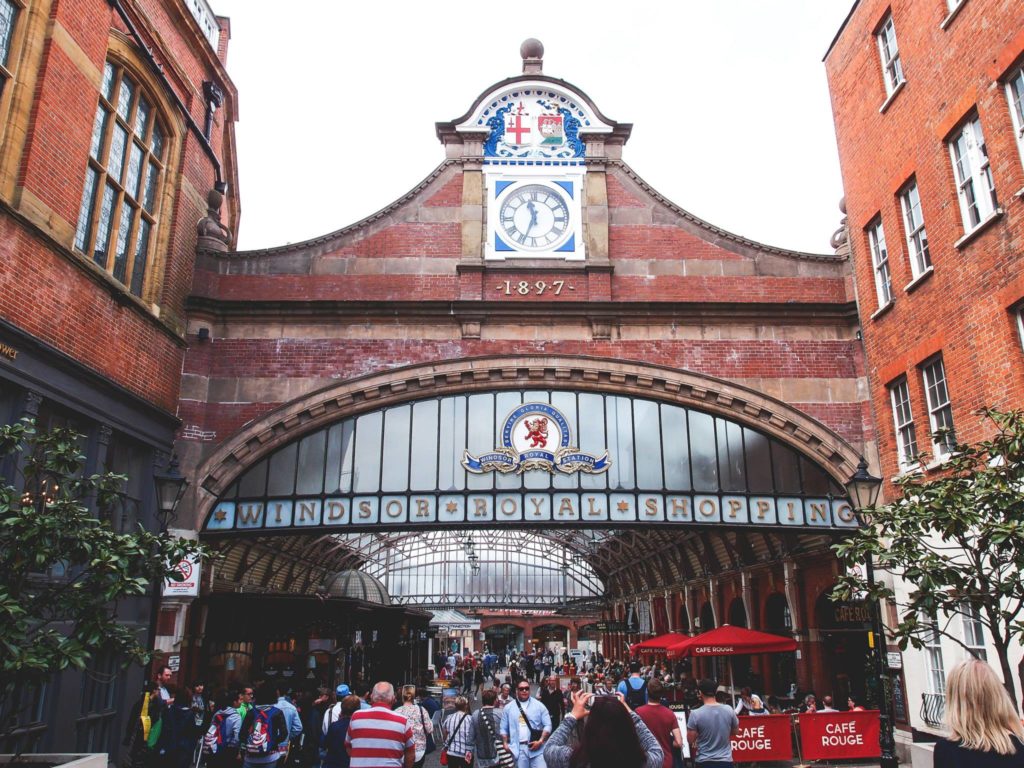 Cotswold – We didn't actually stop here, but we drove through it. I saw maybe 1 or 2 thatched roof houses.
City of Bath and Roman Baths – This was such an interesting stop. I would've loved to have more time in Bath. The city just had so much to do. We also got to tour the Roman Baths. Our tour guide warned us not to touch or drink the water. LOL, I'm not sure who would even think to do that.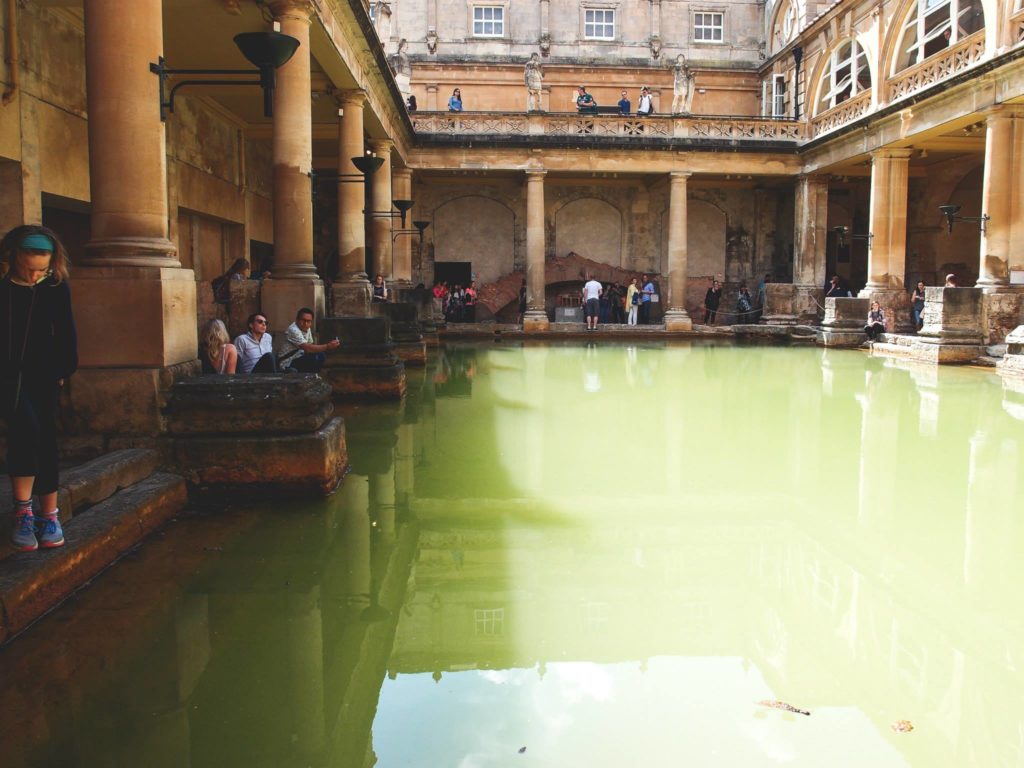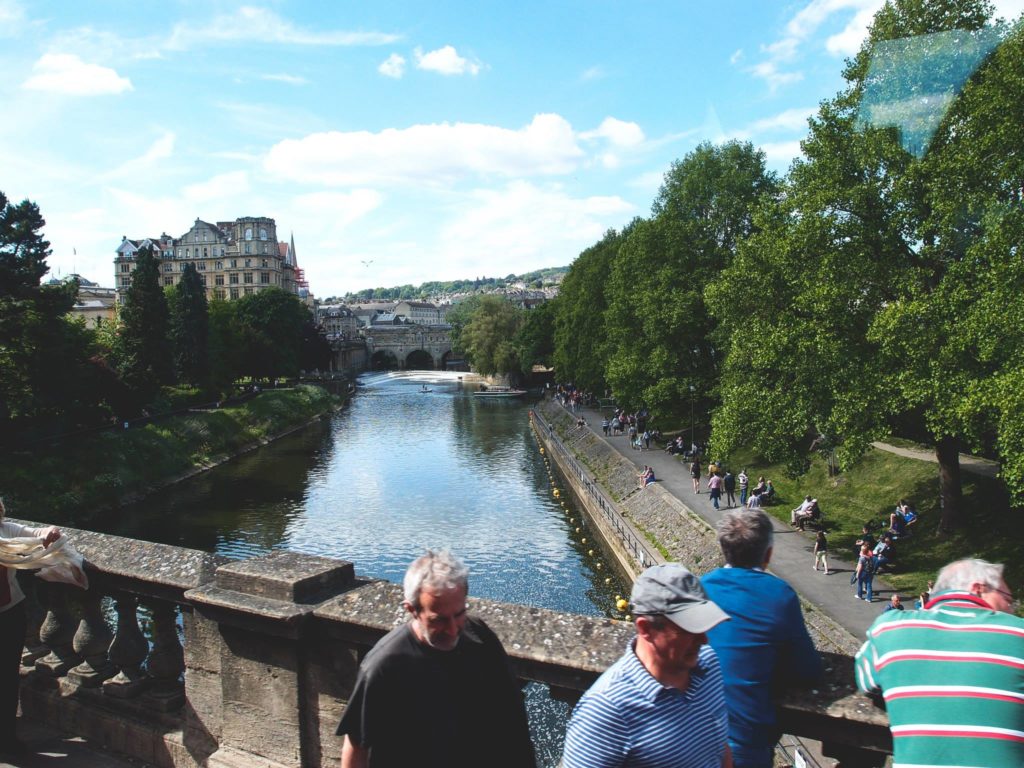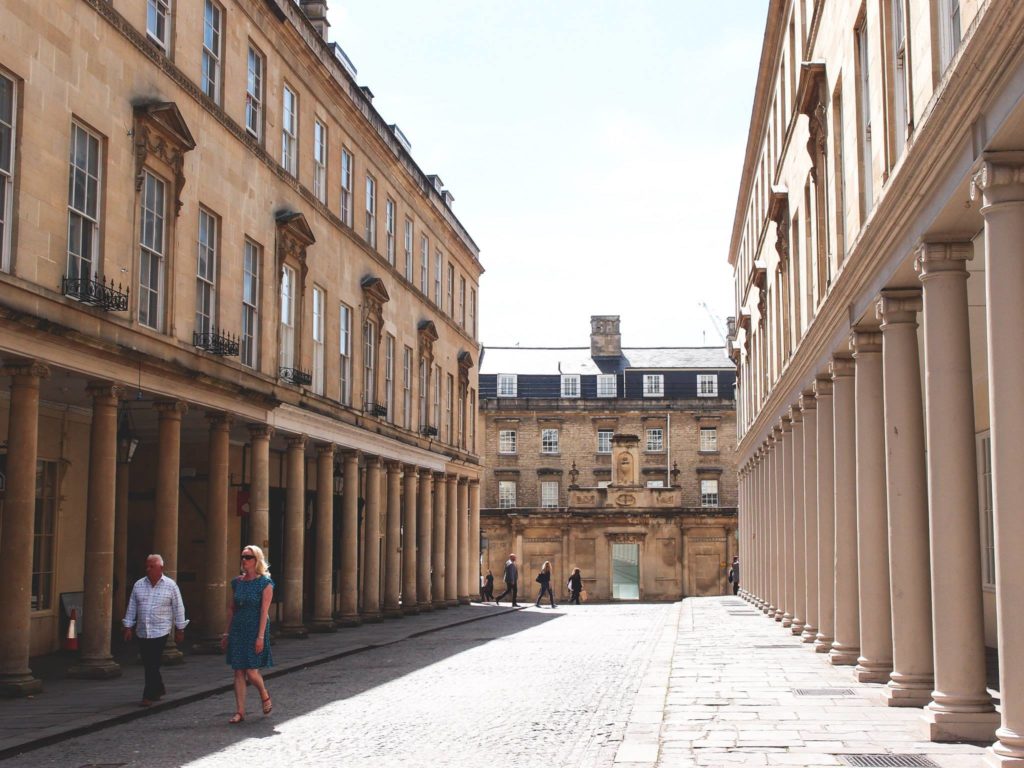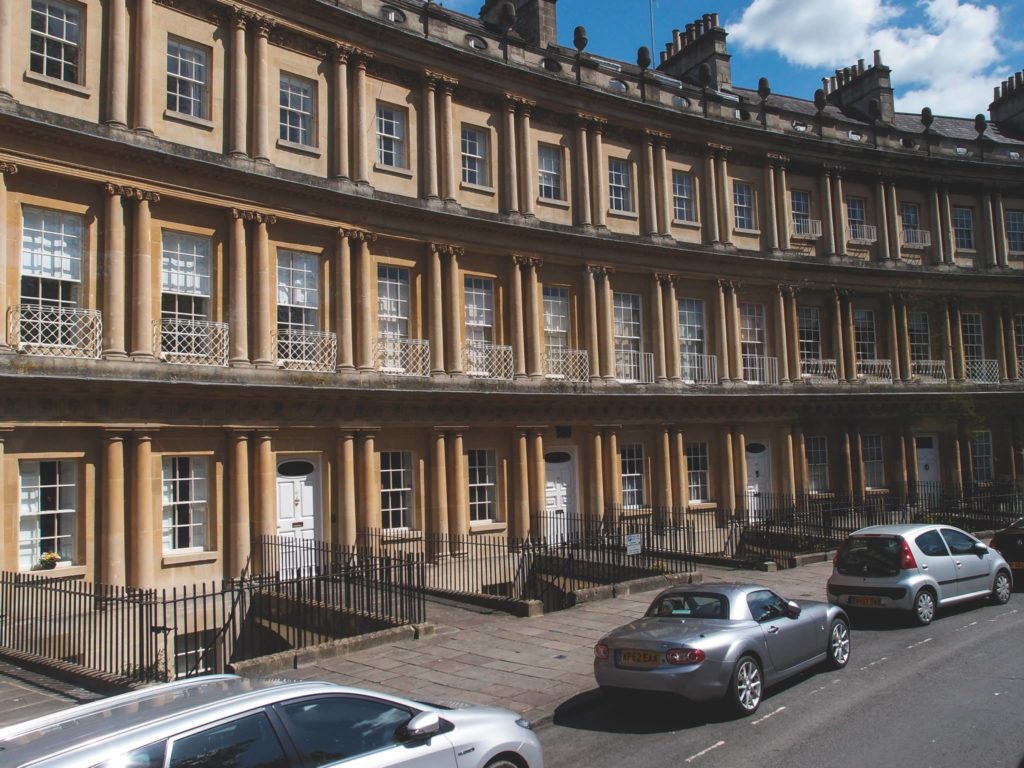 Stonehenge – I am glad to be able to cross this off of my bucket list. It was amazing to see!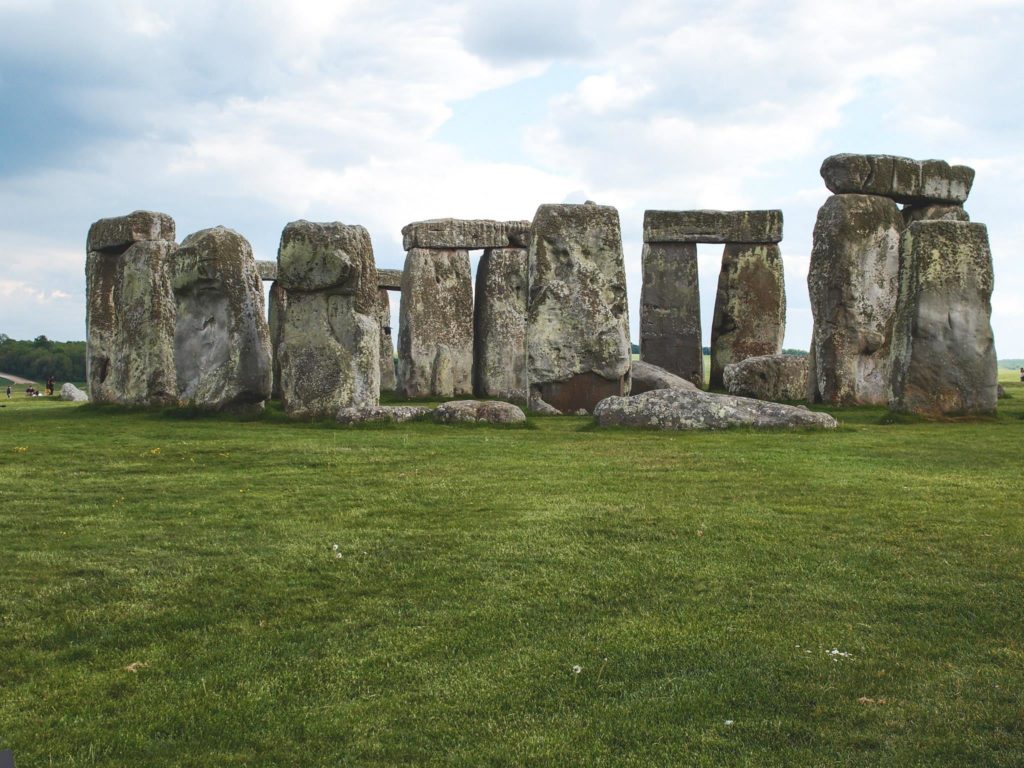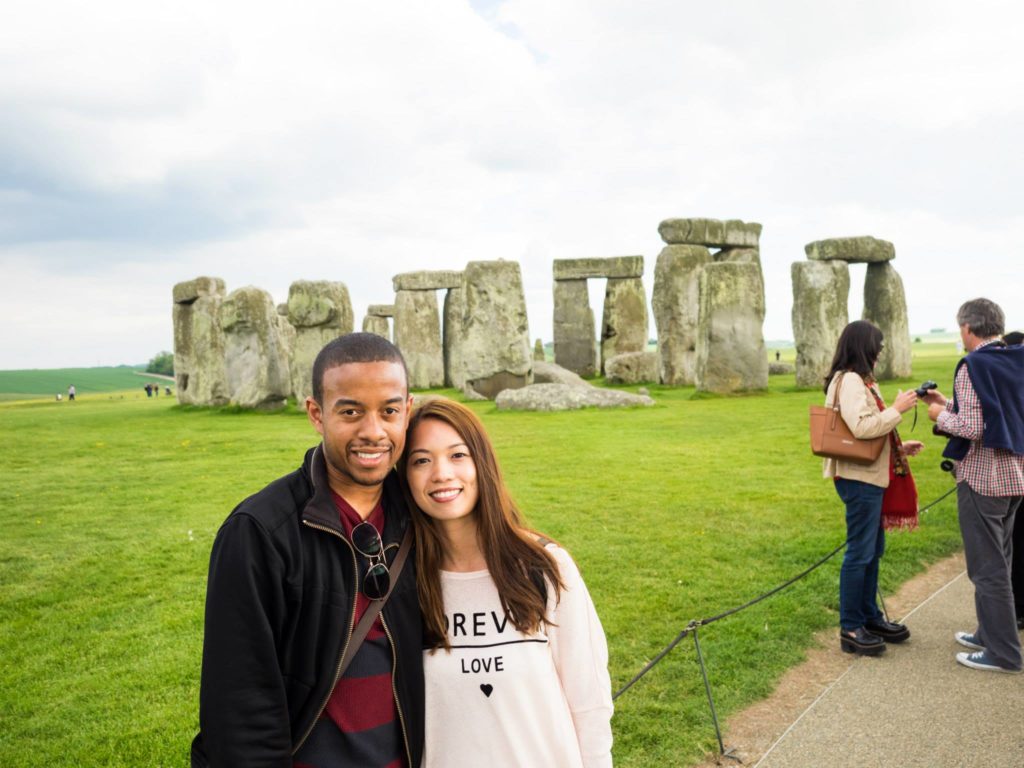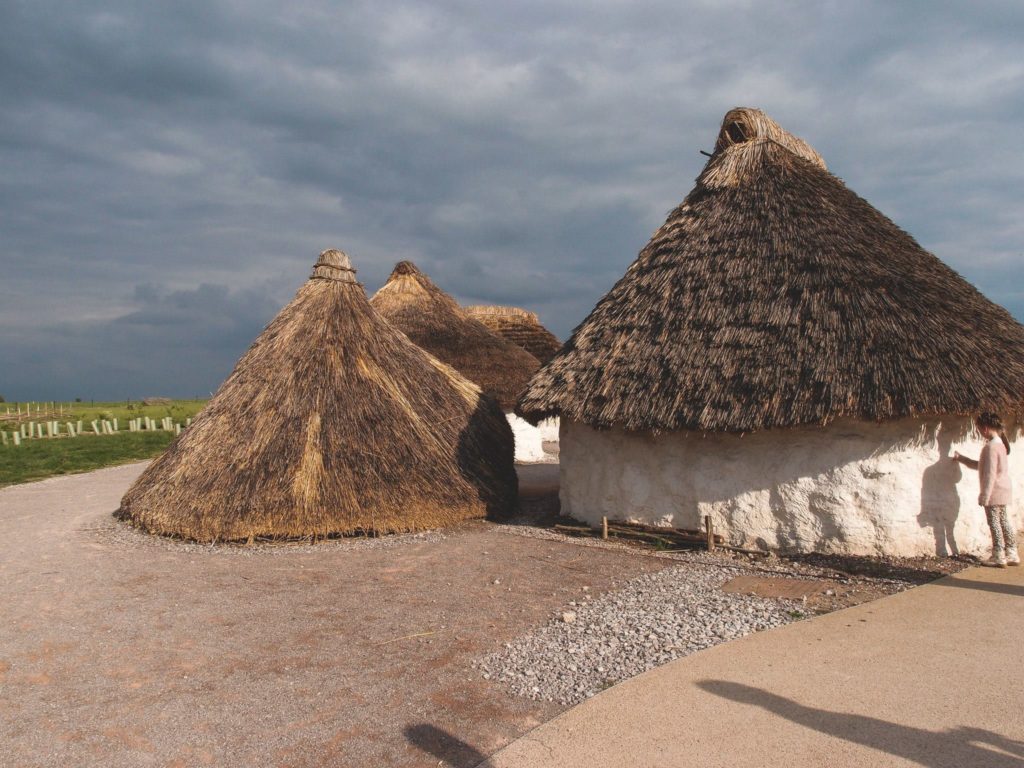 Day 5
Buckingham Palace – We didn't do a tour since it wasn't open. The outside was beautiful and I especially liked the gates.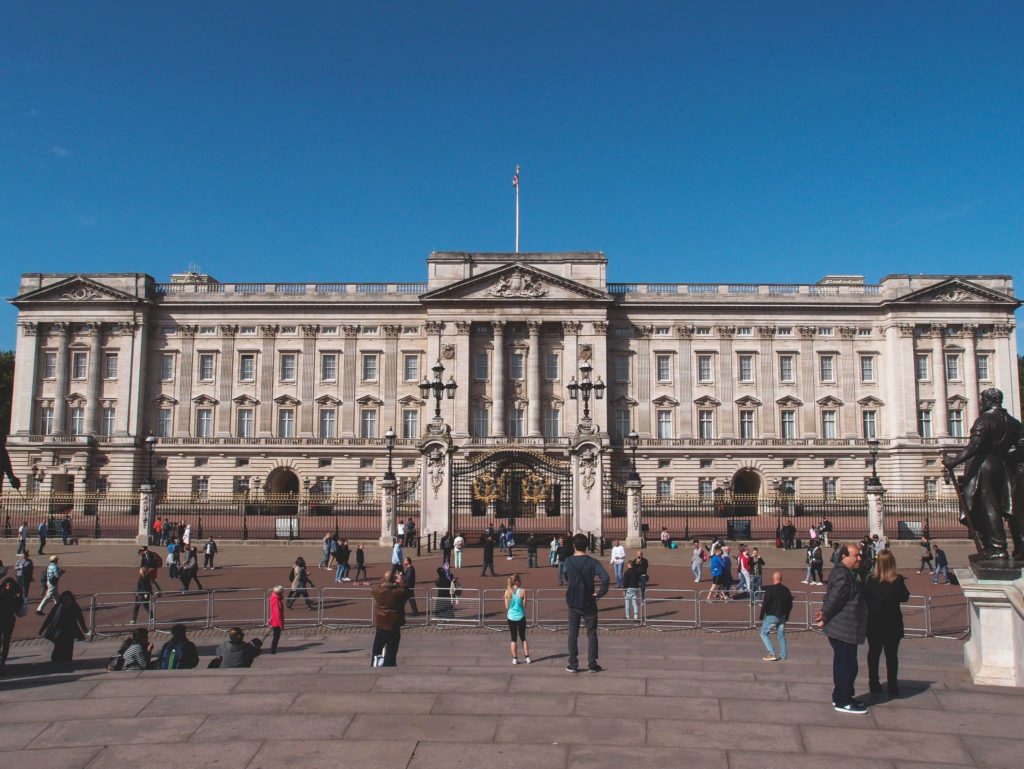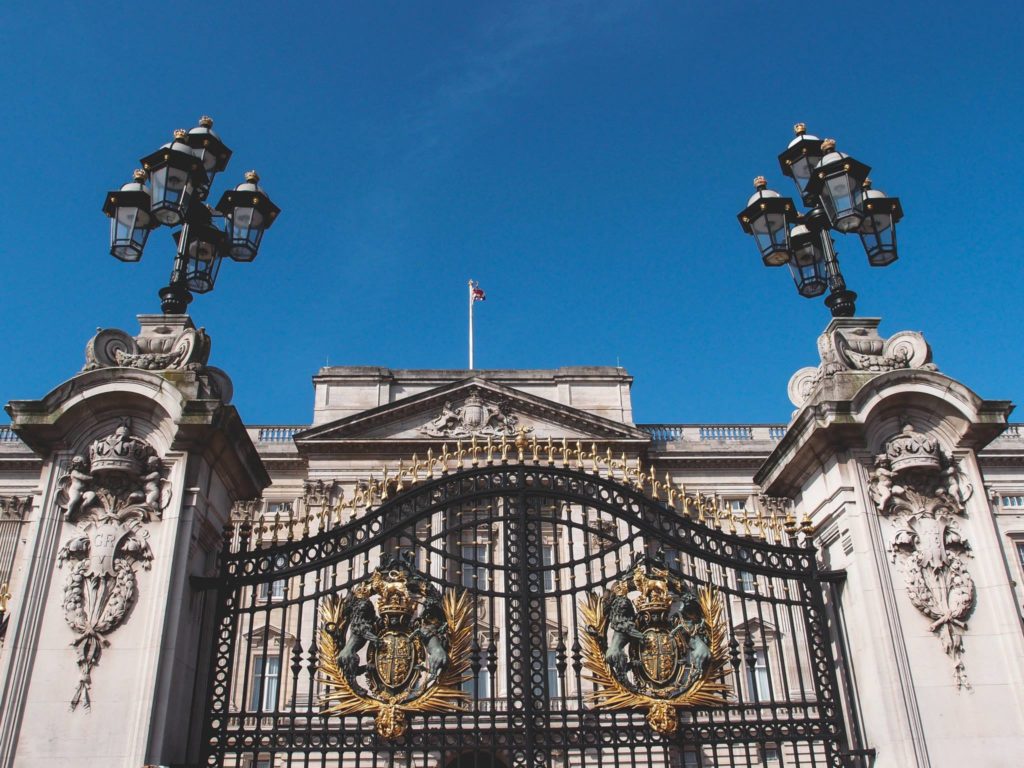 St. James Palace – This was right around Buckingham Palace, however it was gated and you couldn't really see it.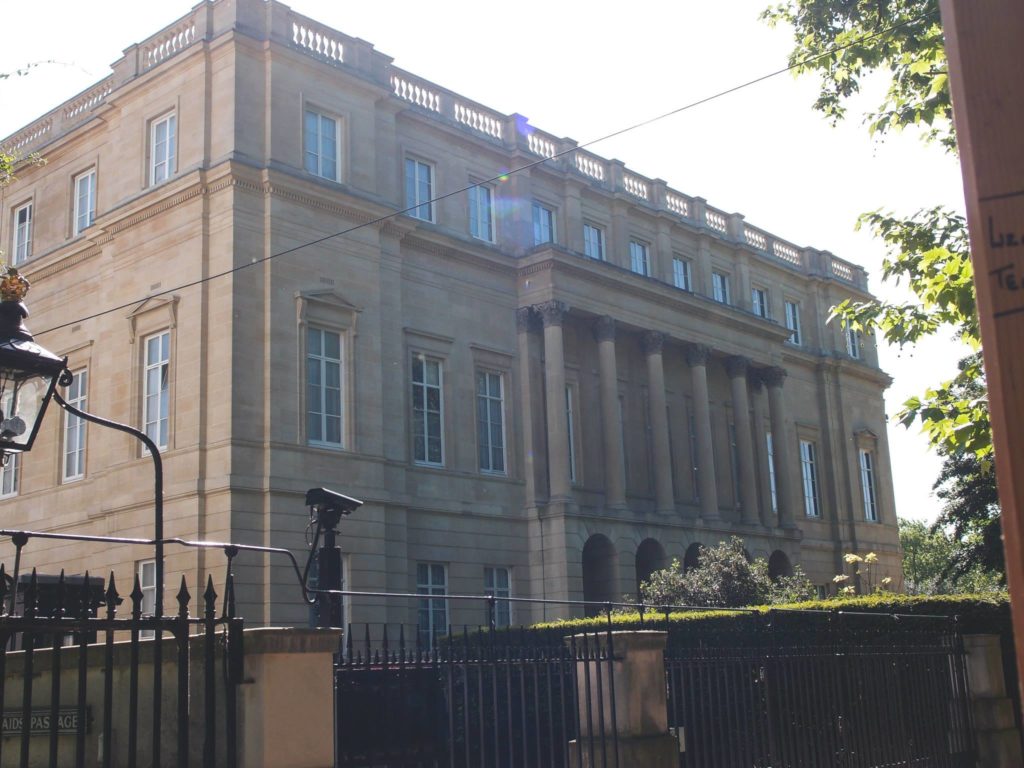 Shakespeare's Globe Theater – I'm glad we did this tour. It runs every 30 minutes and so we caught an early tour. If I ever go back to London, I would love to see a play here. I also learned that a few characters from Game of Thrones used to do shows here.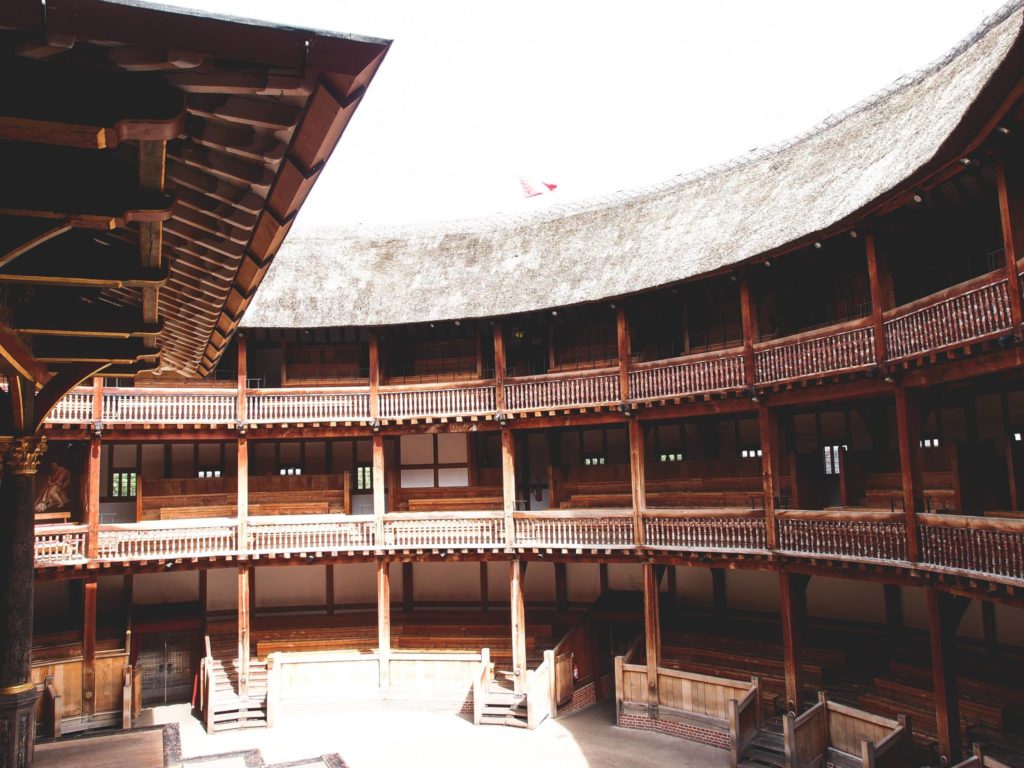 Arsenal vs West Brom Match – This was a check on my husband's bucket list. Going to a European soccer game is a pretty amazing experience! We had club level seats and so we got free beer during half time! Arsenal won too and Theo Walcott scored a hat trick.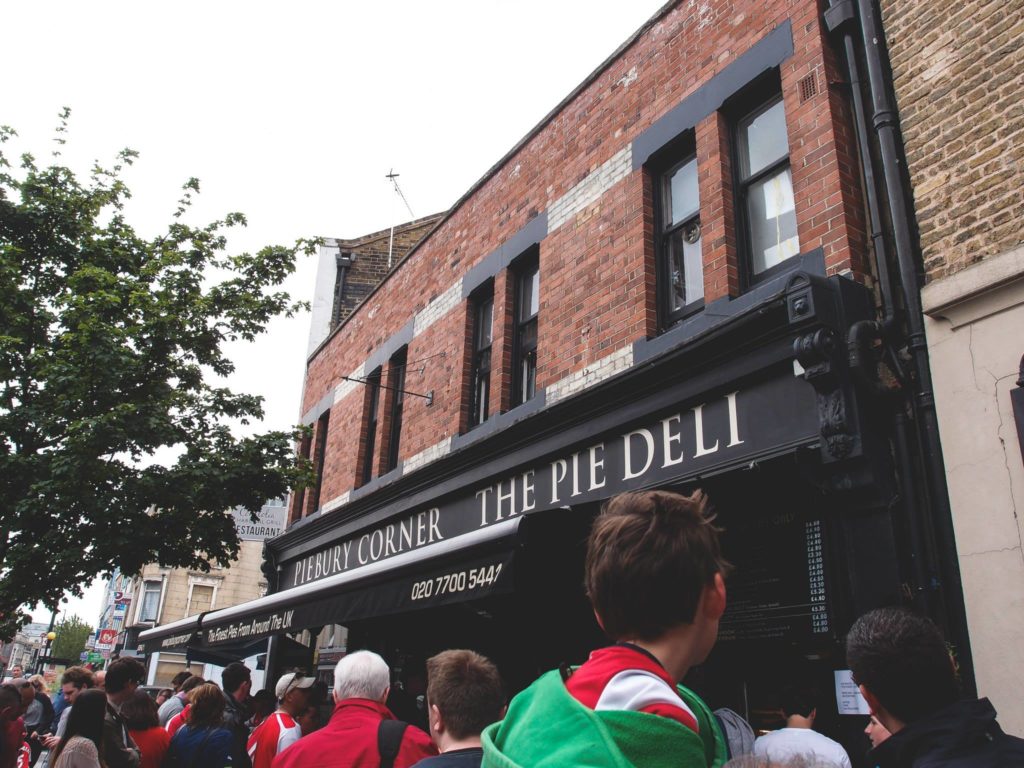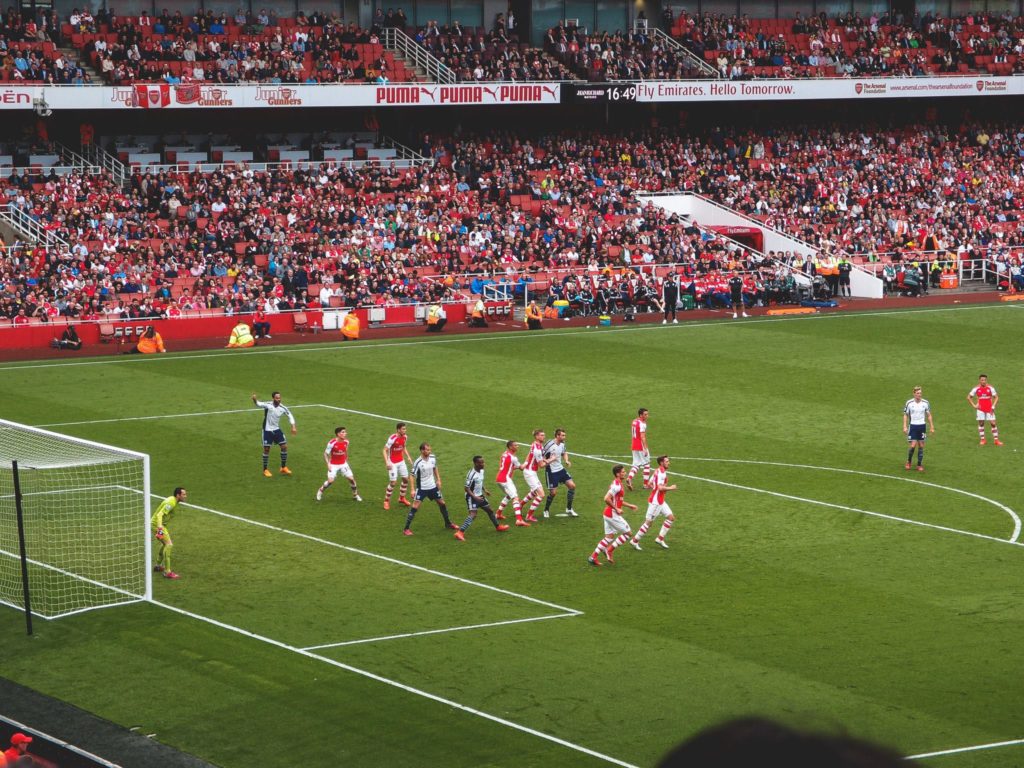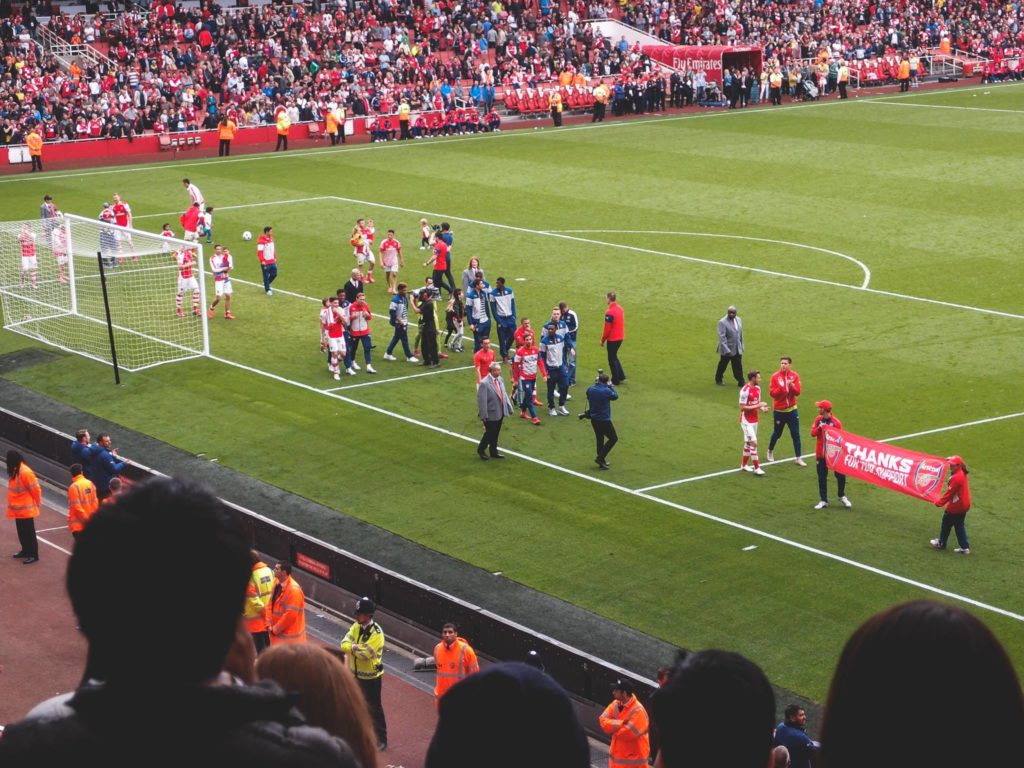 Trafalgar Square – This was such a busy spot. There were so many people around! I do like how you can see the Big Ben from here.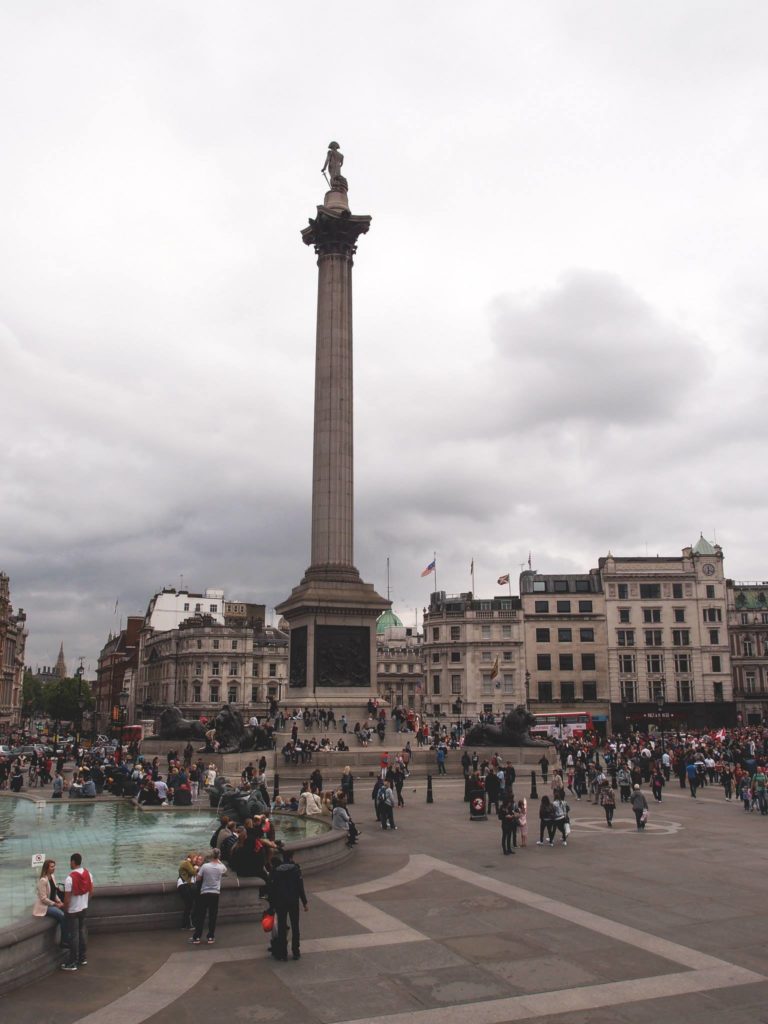 Piccadilly Circus – This was also another crazy busy area! We didn't really do anything around here, but just wanted to see the area.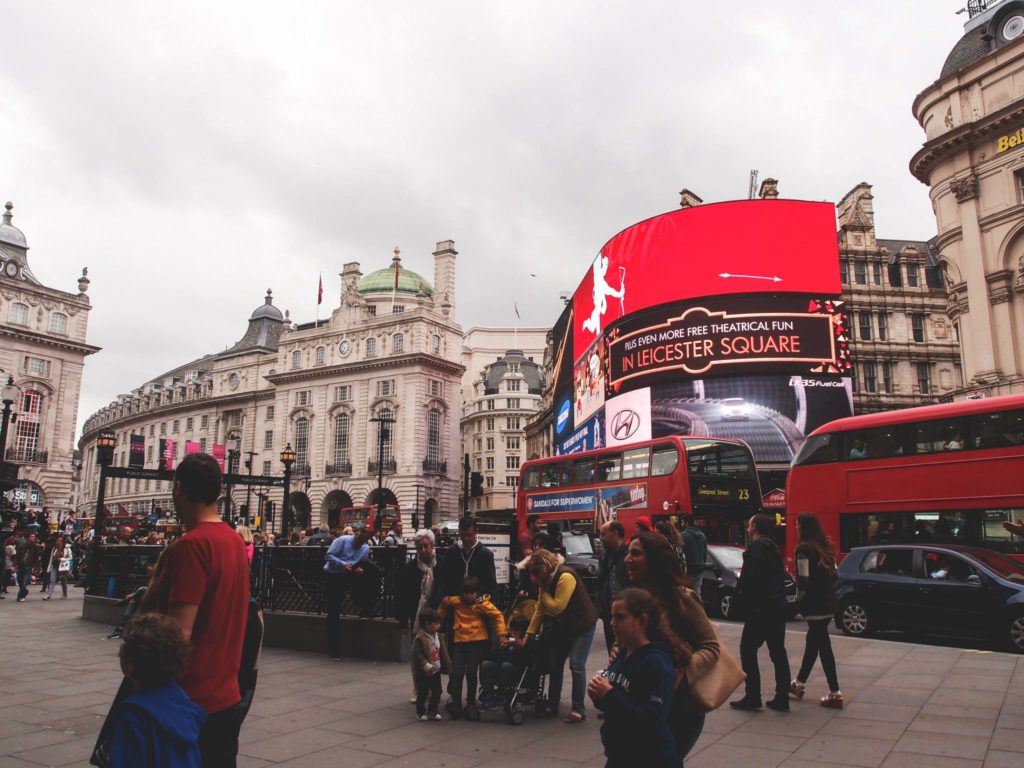 Day 6
Westminster Abbey – We pre-purchased entrance tickets through the website. We wanted to get there as soon as they opened. When we got there, the line was already super long. However, I walked up to the guard at the front of the line and showed him my online tickets and he flagged us in. I'm glad I did it. Otherwise, we probably would've been in line for a long time. This was one of my favorite places. Seeing Queen Elizabeth and Queen Mary's tomb area actually gave me goosebumps. It's probably because I love the show The Tudors. Haha! I am also a big fan of Reign and seeing Queen Mary of Scots' tomb was interesting!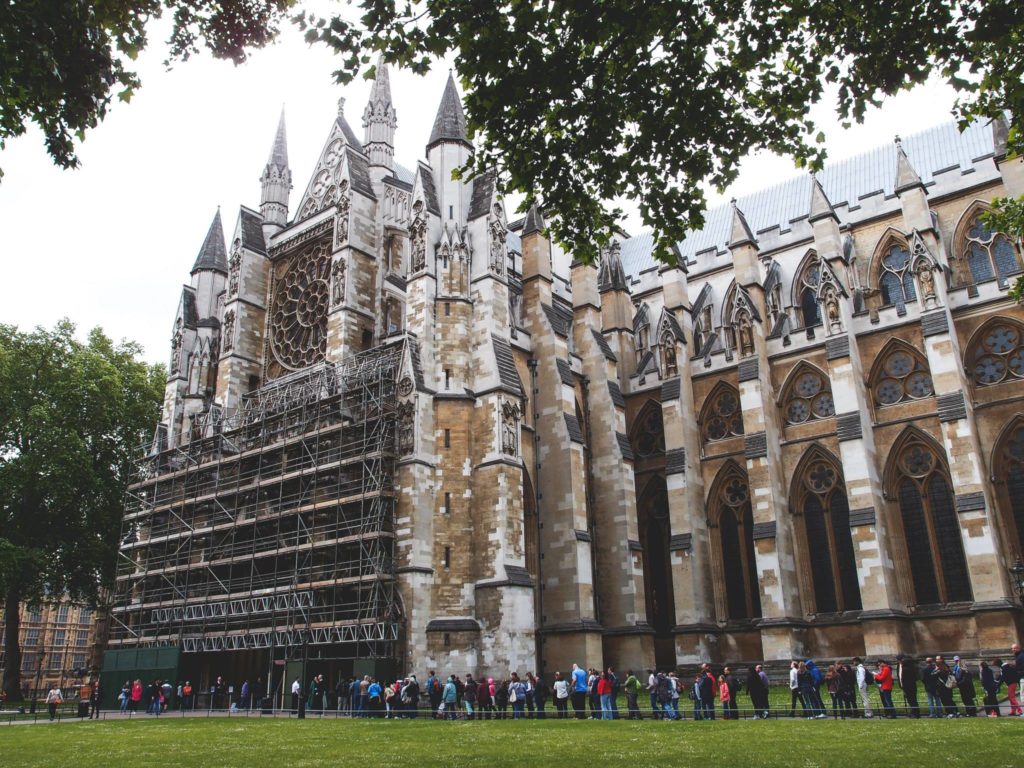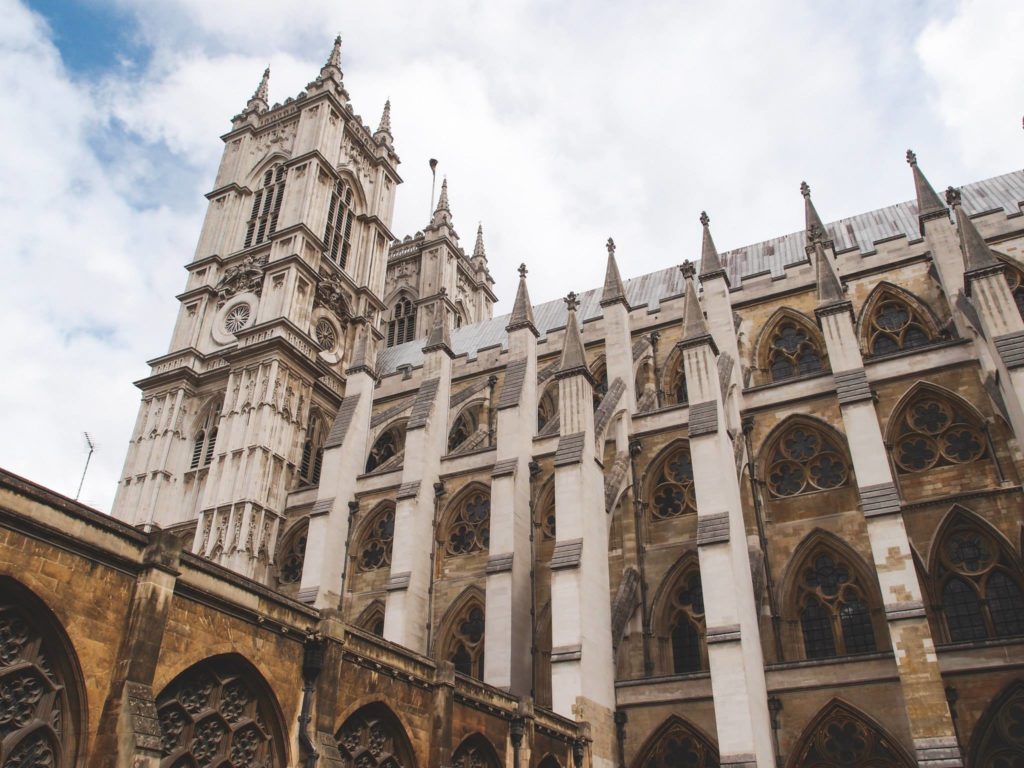 Churchill War Rooms – We didn't go inside, but walked around the building on our way to the Westminster station.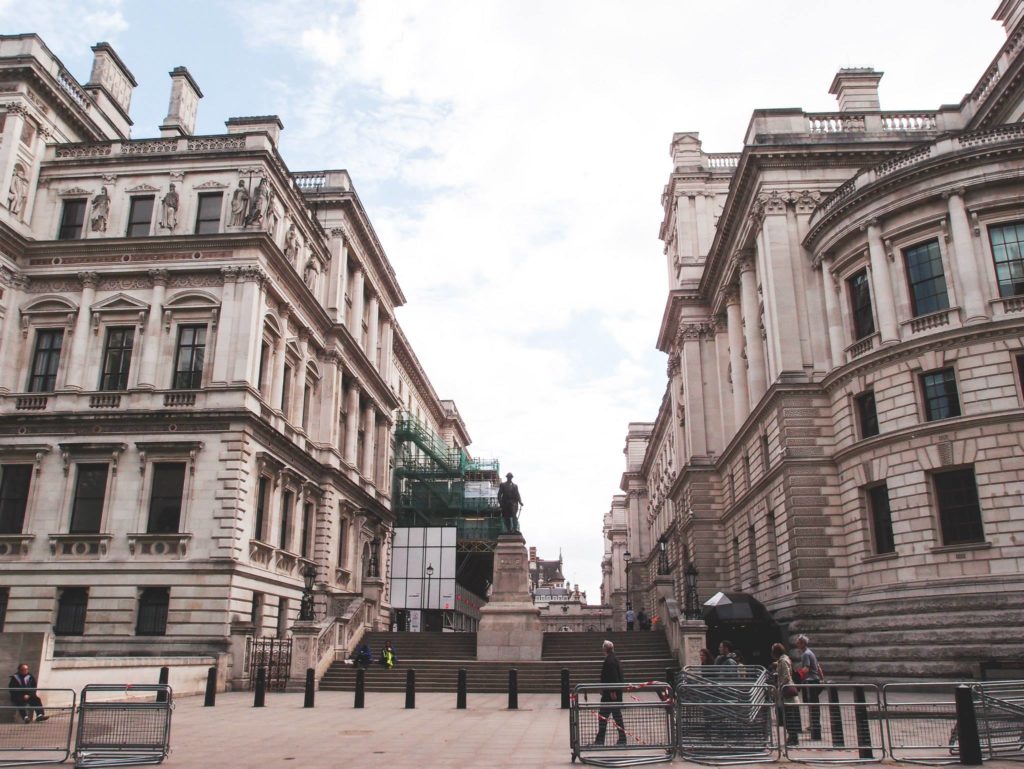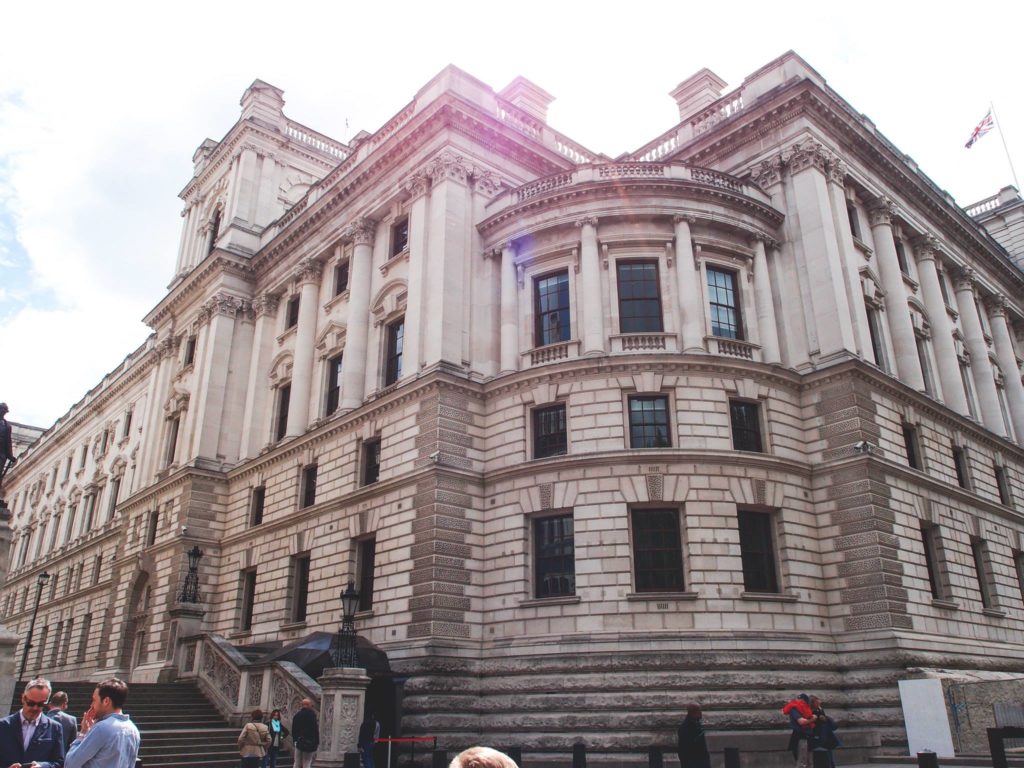 British Museum – This was a super cool museum! The interior is pretty sweet.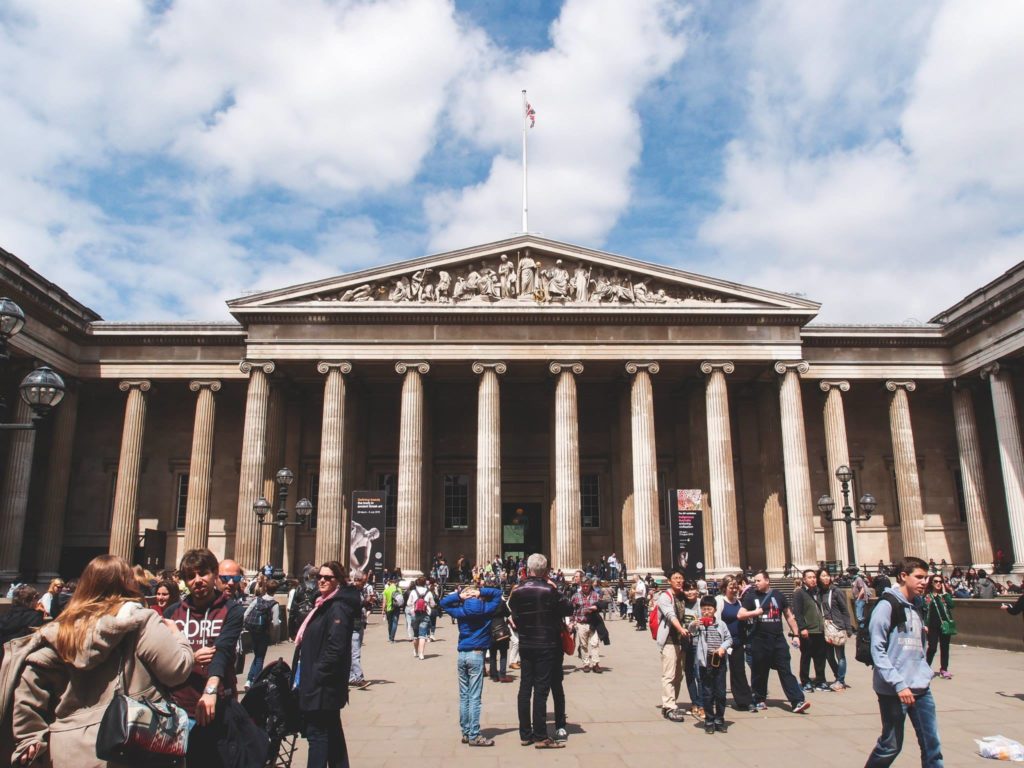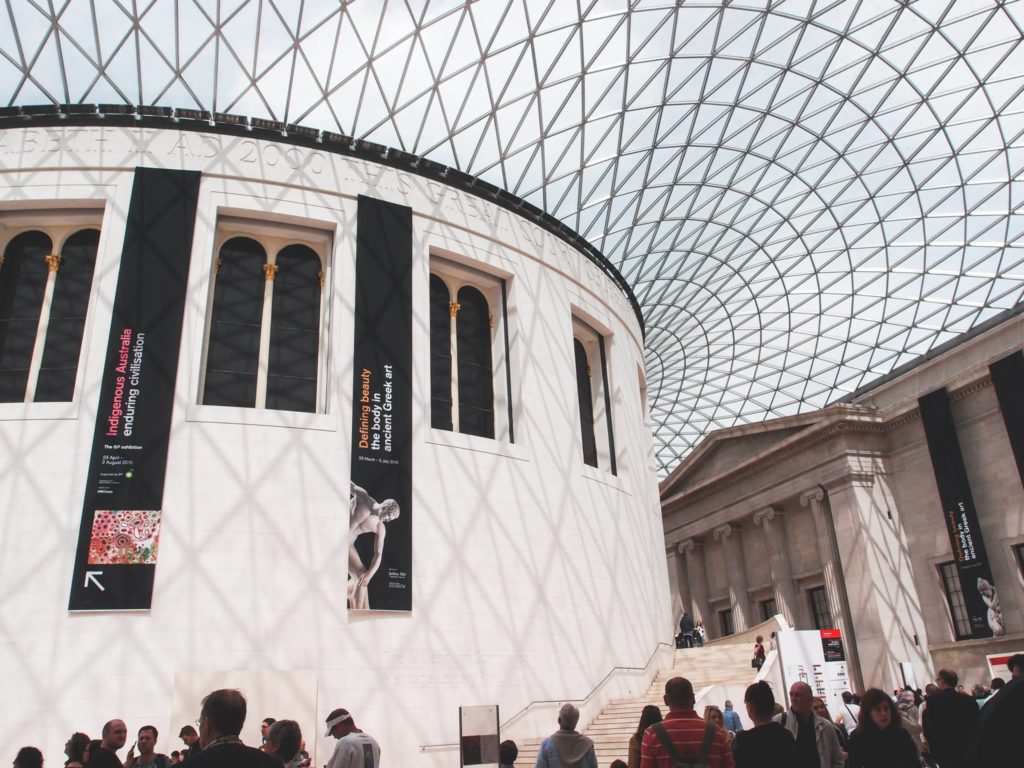 Victoria and Albert Museum – This museum was pretty unique. It had some of the most random items, such as different types of keys and windows and doors.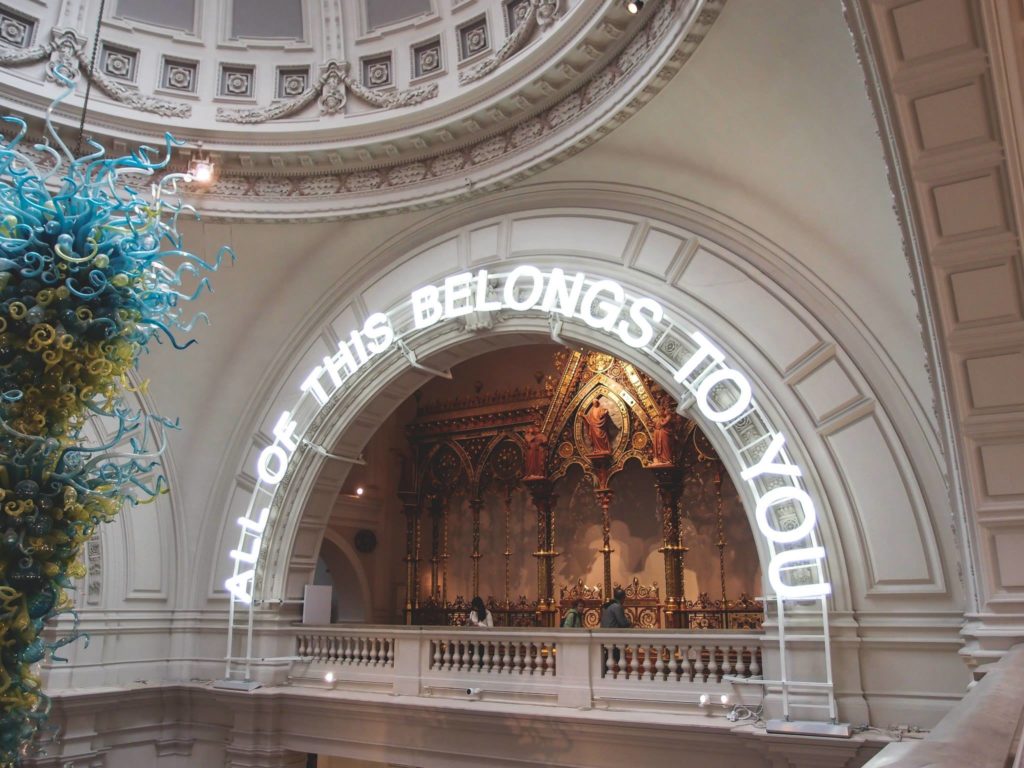 Natural History Museum – We didn't explore this museum as much, but I wanted to go inside to see the main hall. The interior reminded me of a huge train station.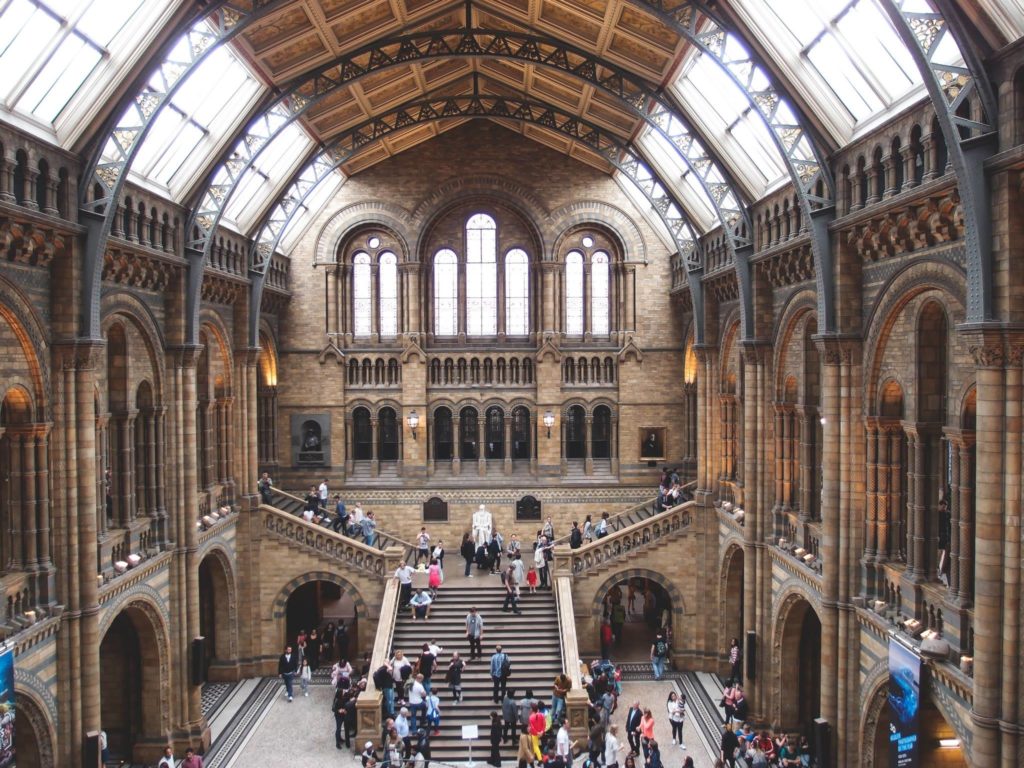 Royal Albert Hall – We walked around this hall on our way to Kensington Gardens.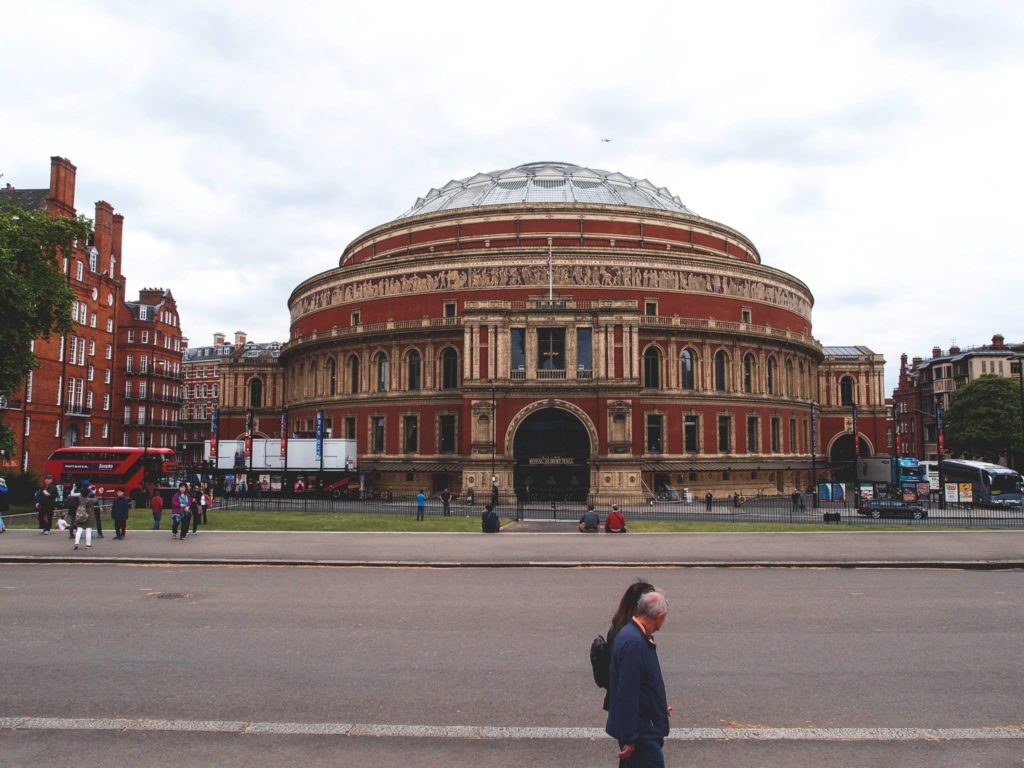 Albert Memorial – This was another stop on our way to the gardens.
Kensington Palace – We didn't tour this palace, but checked out the surrounding areas around it.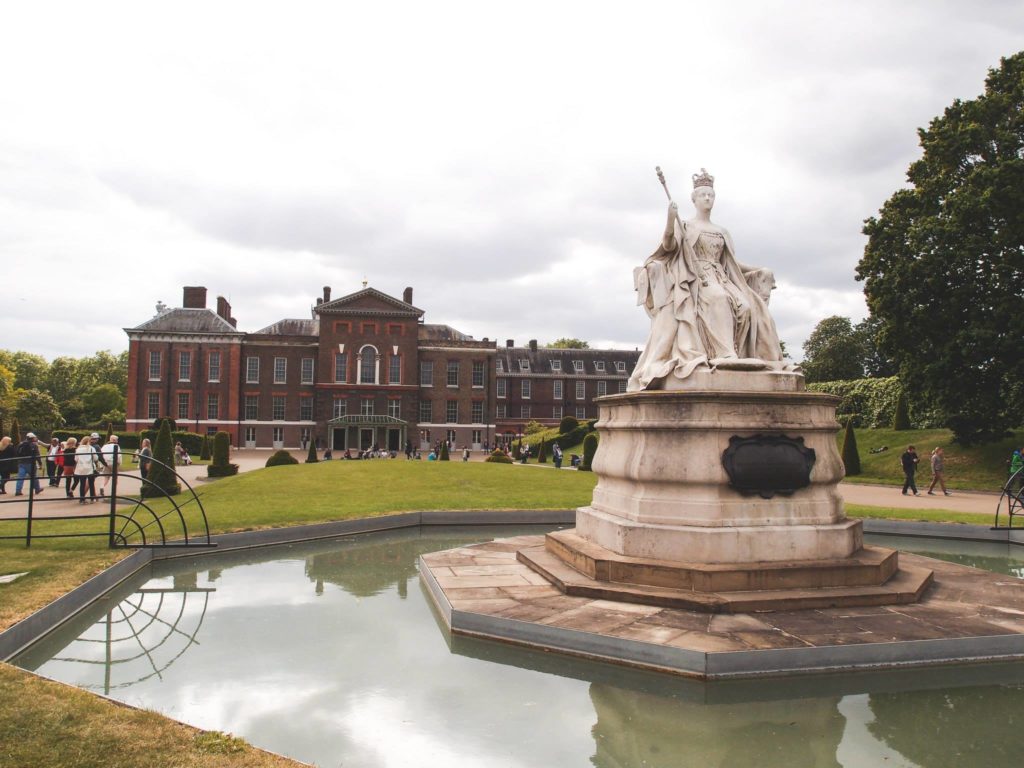 Afternoon Tea @ The Orangery – This was a "must do" for me when I was planning out our trip. It was an awesome experience!! The sandwiches, biscuits, desserts, and tea were all so yummy! So worth it!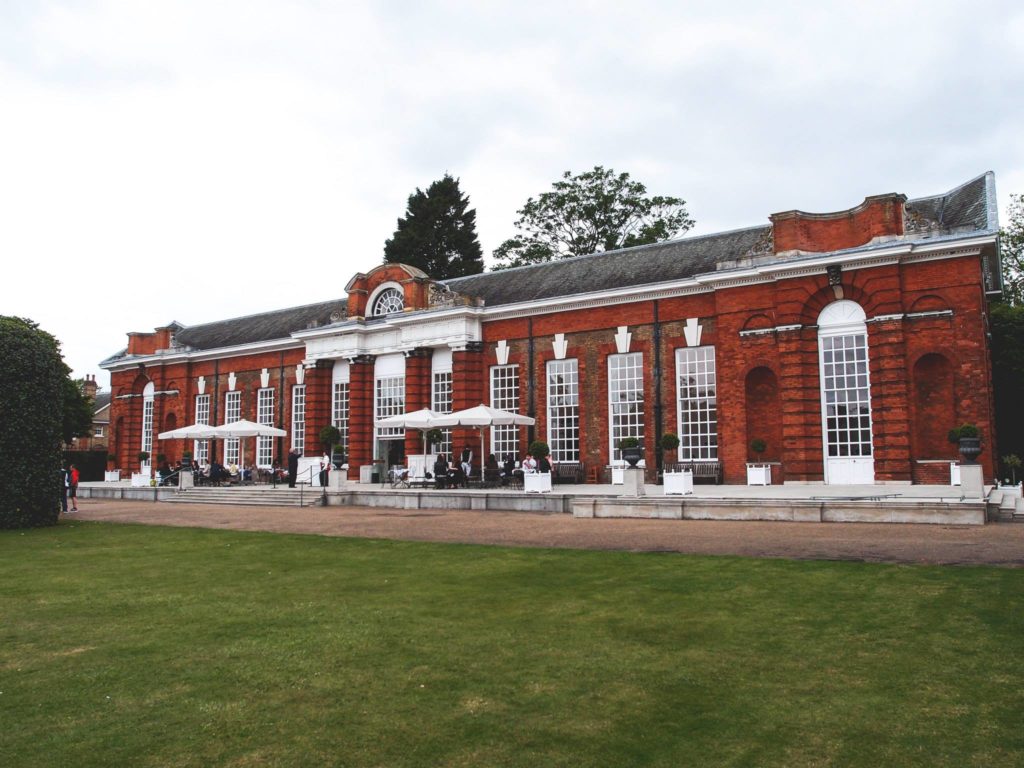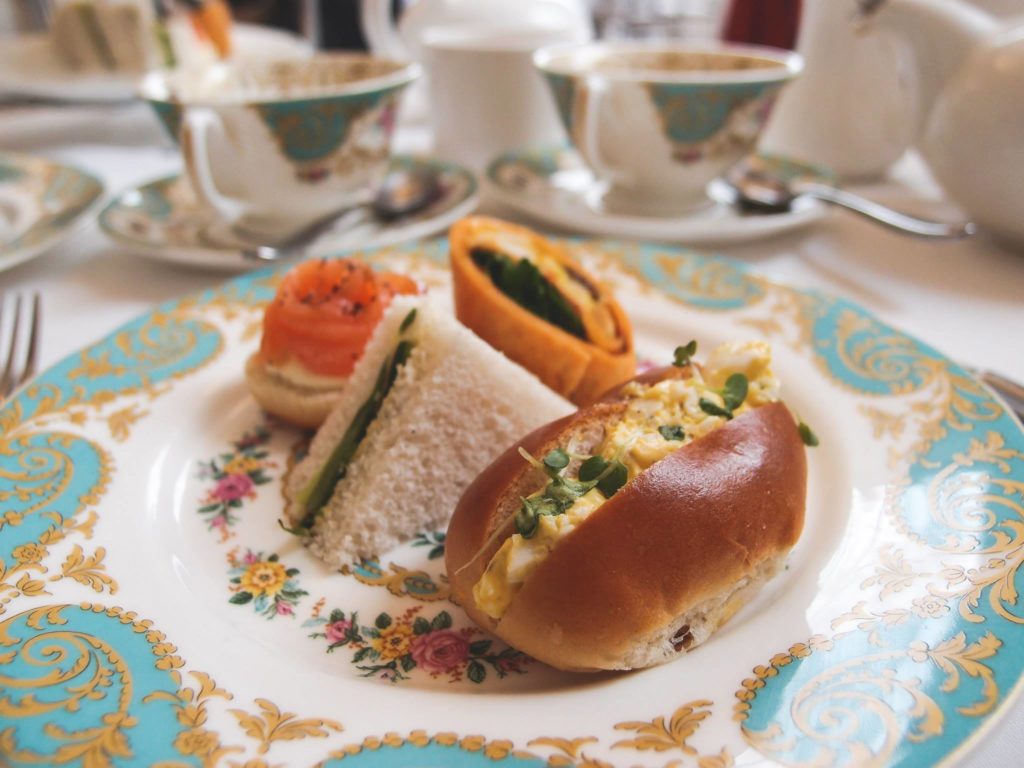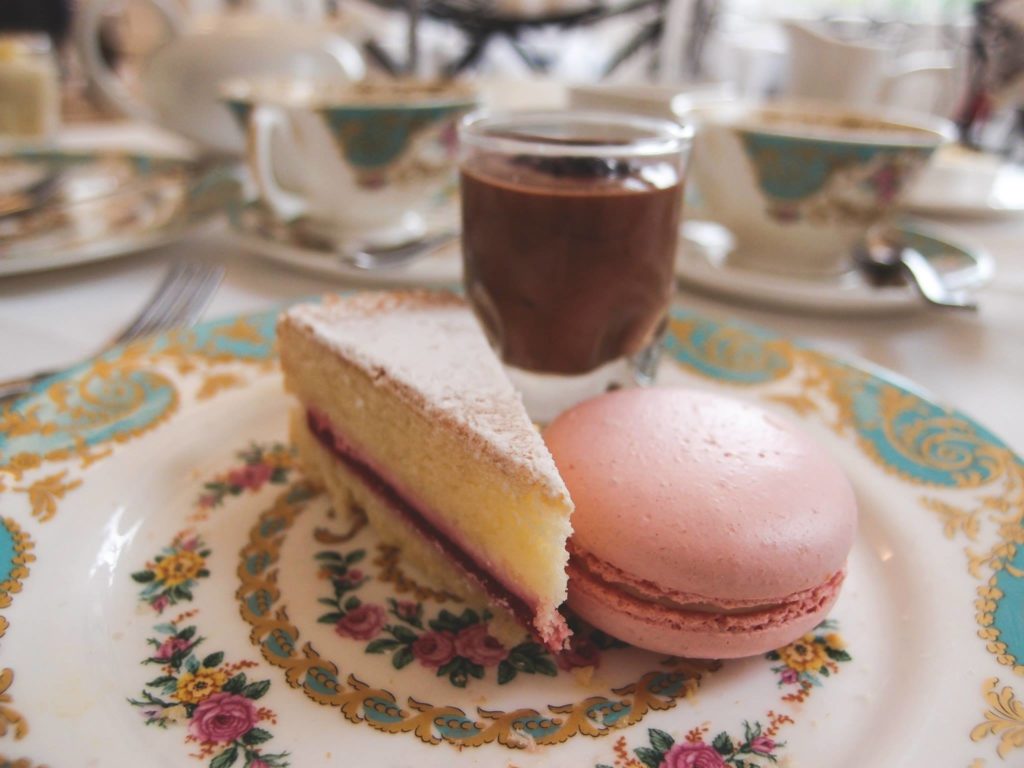 Day 7
Platform 9 3/4 – Since the Eurostar was at the St. Pancras and King's Cross is literally right next to it, I had to go see Platform 9 3/4 even though it's not actually where the scenes were filmed. Haha!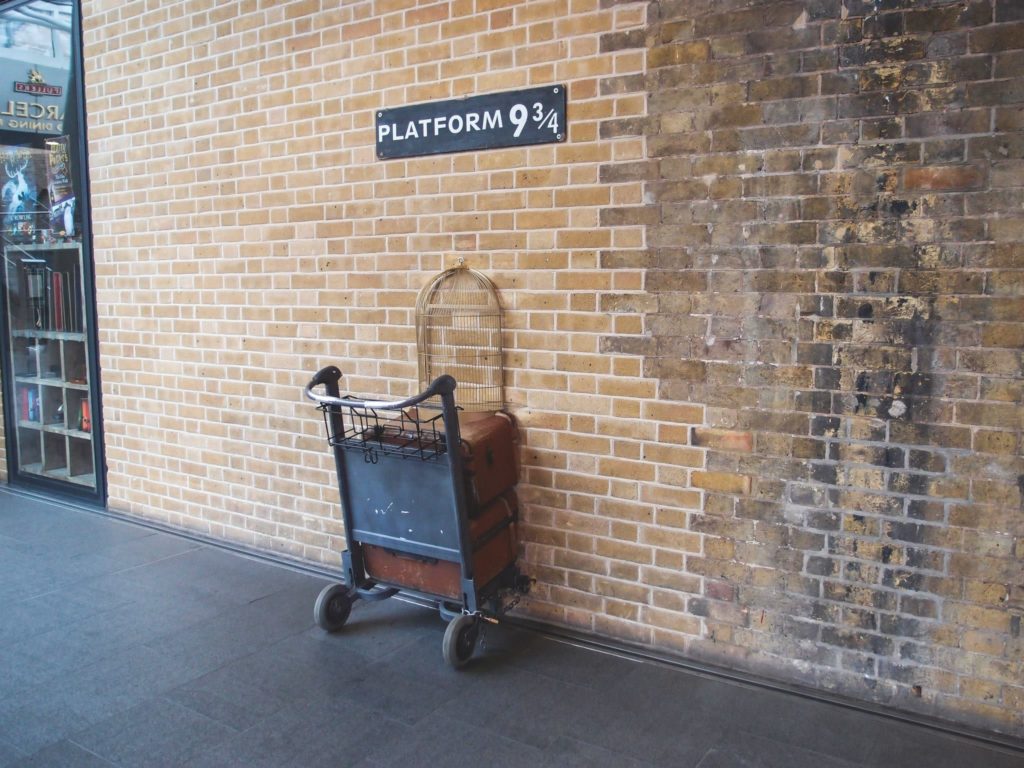 Depart for Paris!
Finally, I want to express how beautiful of a city London is. The overall vibe we got was just awesome. I definitely would love to visit again and really check out more of the restaurants, explore more of the free museums, hang out by the river, or sit around at the parks and people watch. We really enjoyed our time there!
-Gretch