As part of our Japan trip, I booked a 2-day trip for us to Hakone, Mt. Fuji, and Kyoto, which cost about $879 for 2 people. This post will focus on our day 1 adventures. We checked out of our Tokyo hotel early in the morning and hailed a cab. It actually took us a really long time to find a cab. For some reason, none of the cabs that were driving by had their light on. It was a bit frustrating because we were starting to cut too close to our meeting time. After what felt like a long time, our friend finally flagged one down for us, and we headed to Hamamatsucho Bus Terminal. At the bus terminal, we were completely lost and only had 5 mins left before our meeting time. Thankfully, a friendly woman, who happened to be walking by, noticed our frustration and took the time to walk us down to our meeting spot. She was super nice and spoke very good English! After being bounced around from one check-in table to another, we finally got signed in. They took our luggage for us, which was going to be transported to our Kyoto hotel on a different bus, and handed us our passes for the day. From there, we finally got on our tour bus. We were the last ones on. Oops!
The bus ride was under two hours from Tokyo to the Mt. Fuji area. We were on a coach bus so it was fairly comfortable. Our first stop was supposed to be at 5th station, however it was a snowy day and the road leading up to the 5th station was shut down. As an alternative, we headed to Lake Kawaguchi instead. On a clear day, we normally would see Mt. Fuji right in front of us at this stop, that wasn't the case that day. The surrounding area was pretty regardless!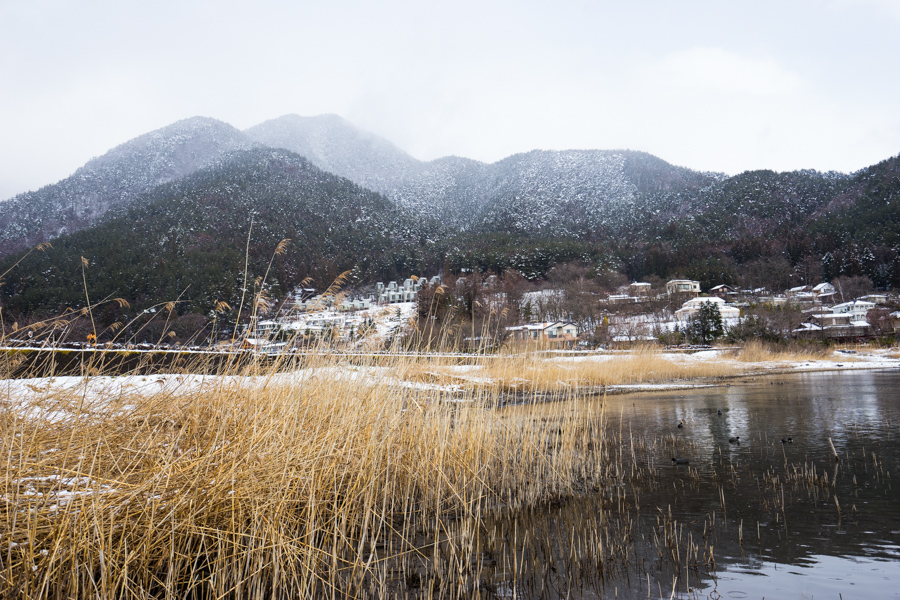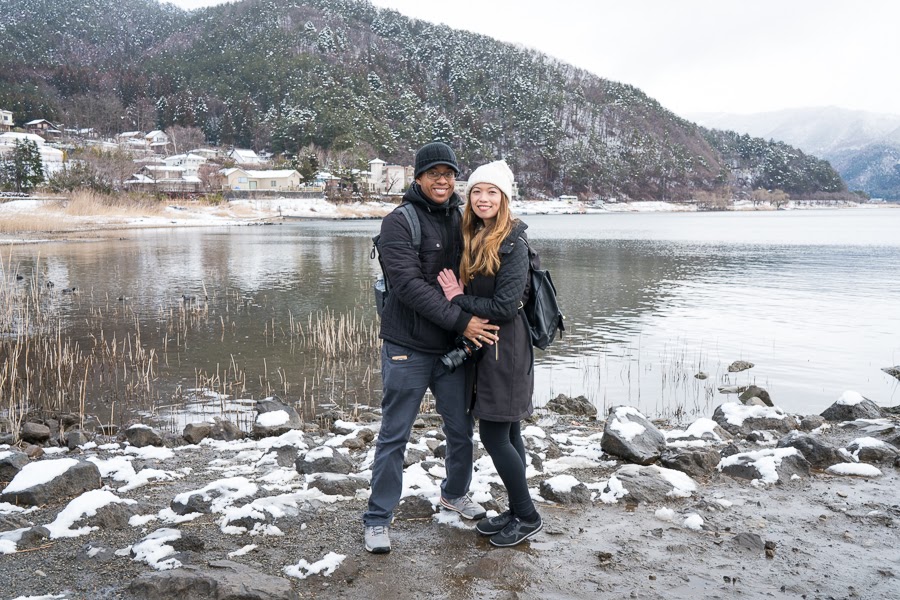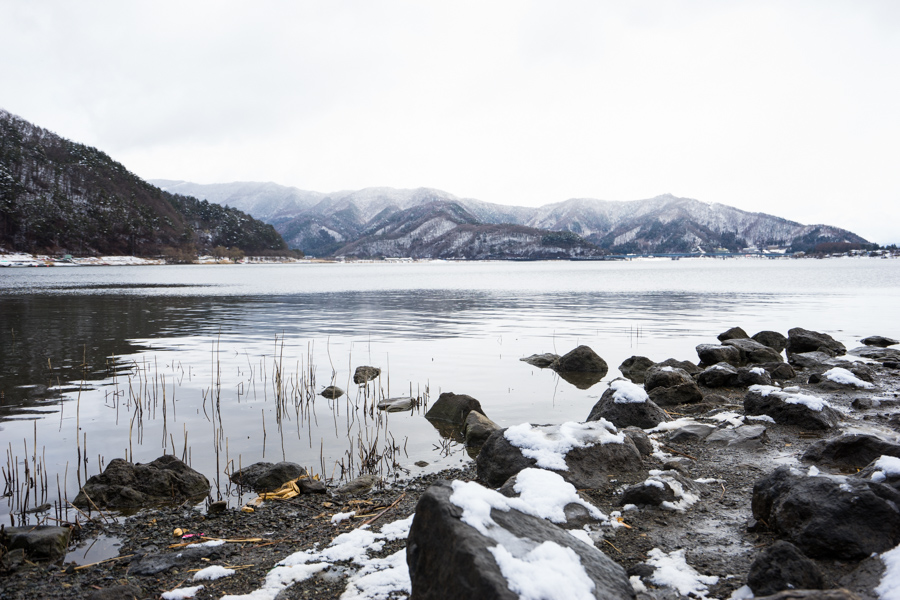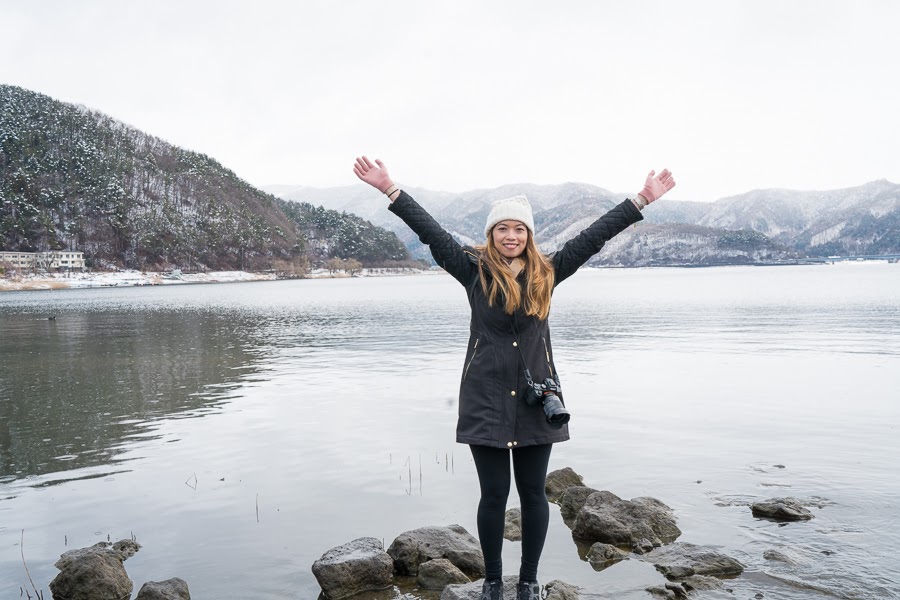 Afterwards, our tour guide, Sunny-san, took us to a restaurant for lunch. When we got there, our food was already prepared for us. It was our first traditional Japanese meal, so we were pretty excited. I really enjoyed my meal!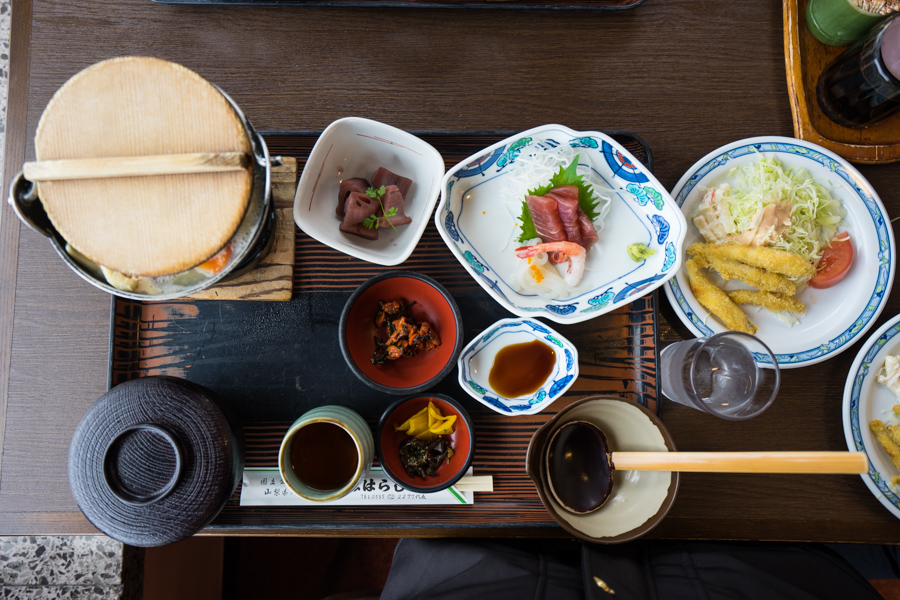 Since we were the first ones in line at the restaurant, we were lucky enough to get a window seat. This was our view: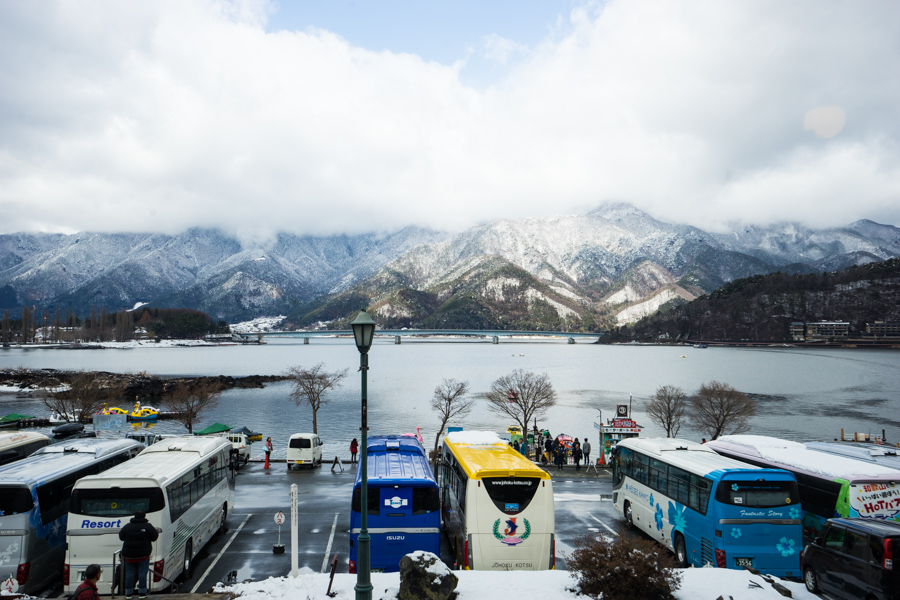 After lunch, we enjoyed more pretty views outside of the restaurant.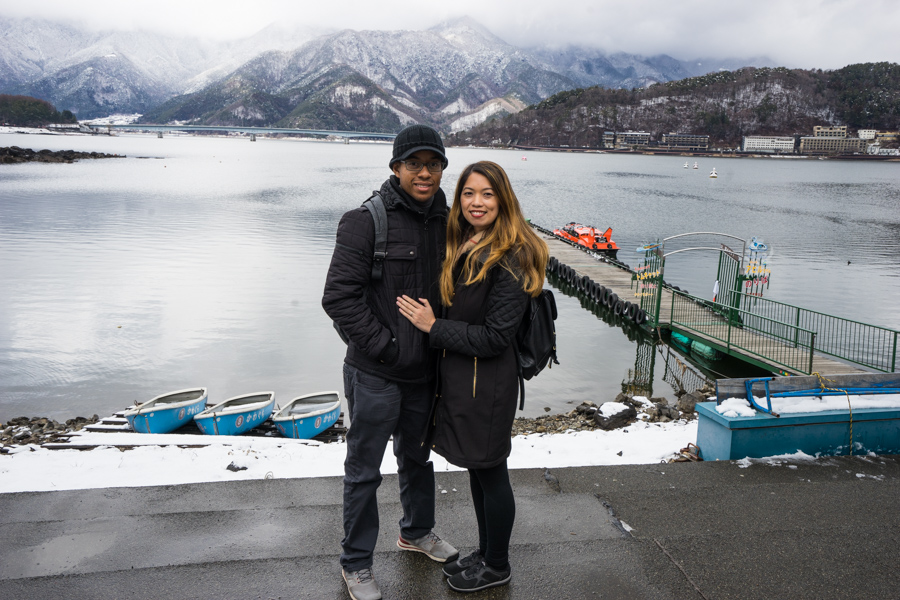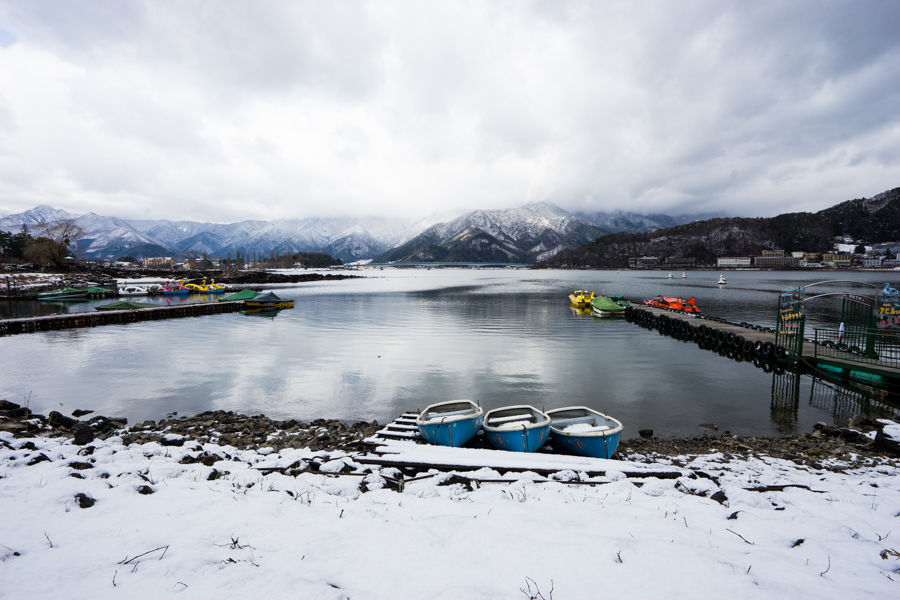 We headed back to our bus and, during the drive to our next stop, Sunny-san, taught us a Mt. Fuji song. We all sang it together. 🙂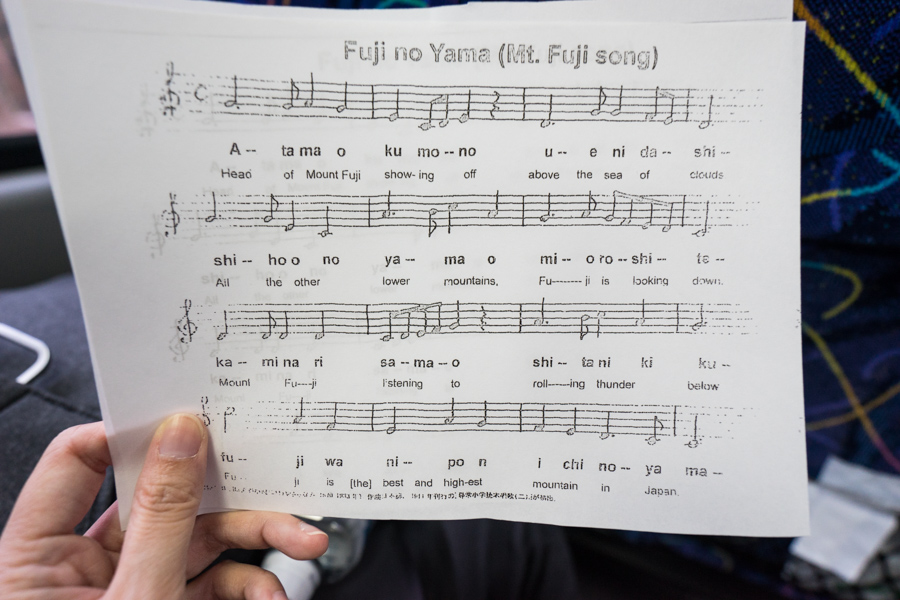 We also got to see a bit more of Mt. Fuji as it peeked through the clouds during our drive.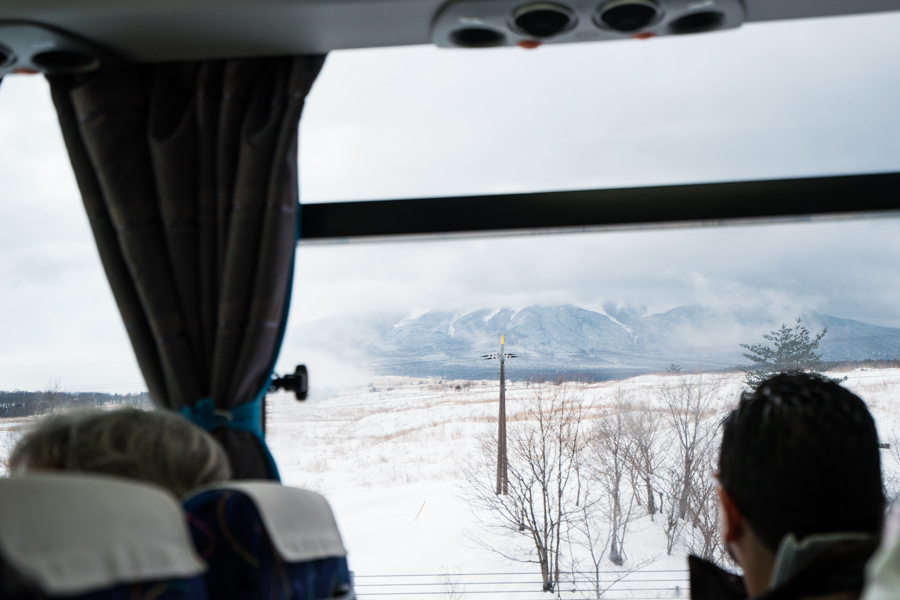 Our next stop was a short 15 minute cruise on Lake Ashi. It was cold, but pretty relaxing. The ride was really smooth.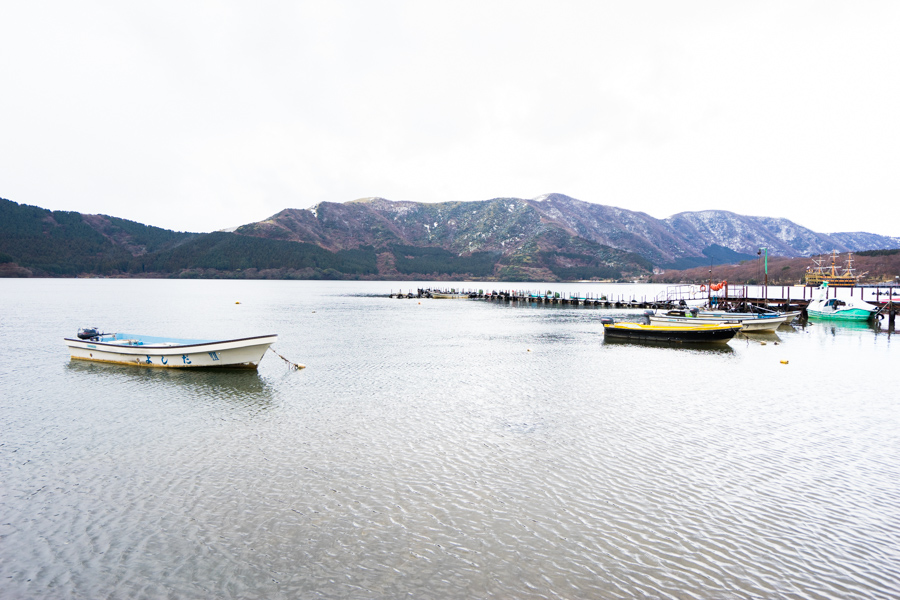 From there, we took the Komagatake Ropeway to go up to Mt. Komagatake for views of Hakone National Park. It was beautiful up there!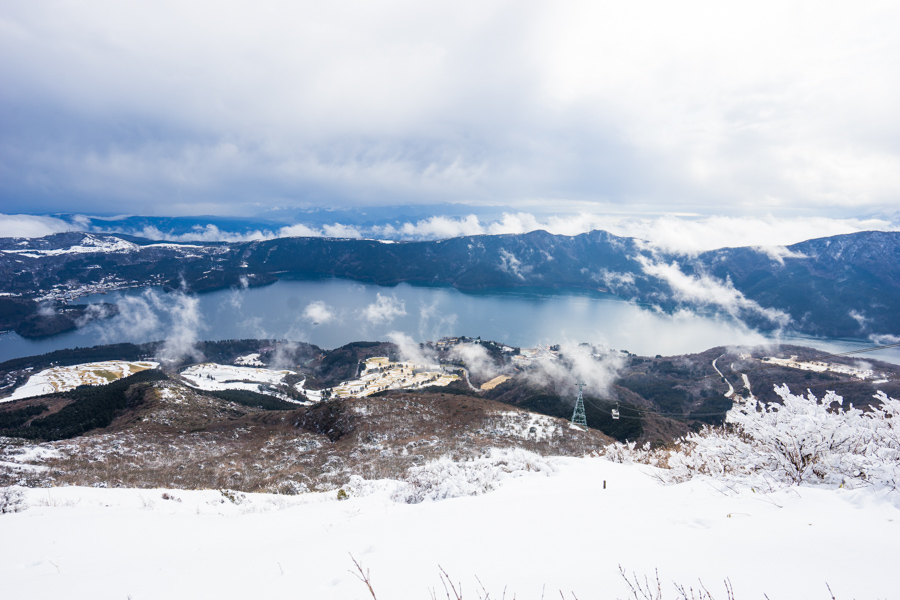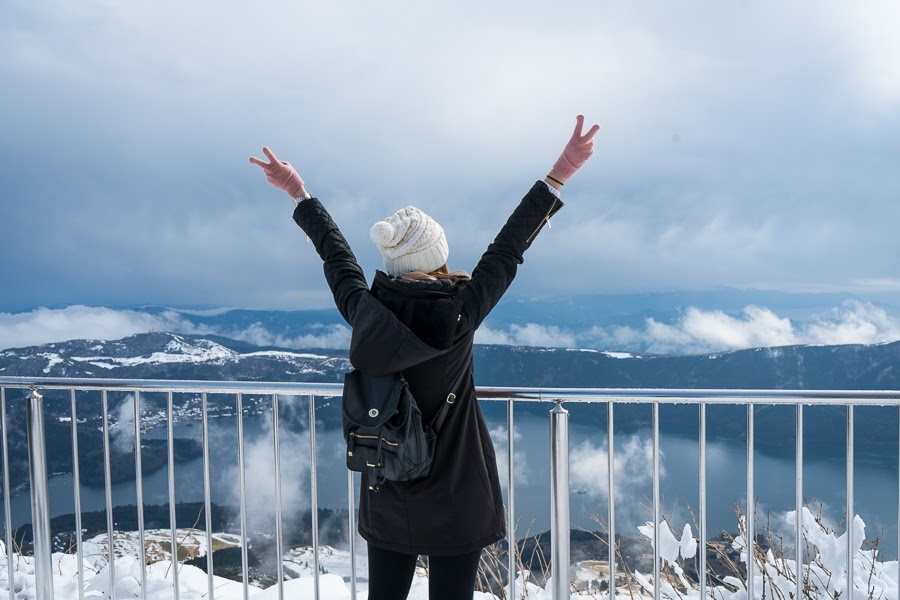 It was also very cold!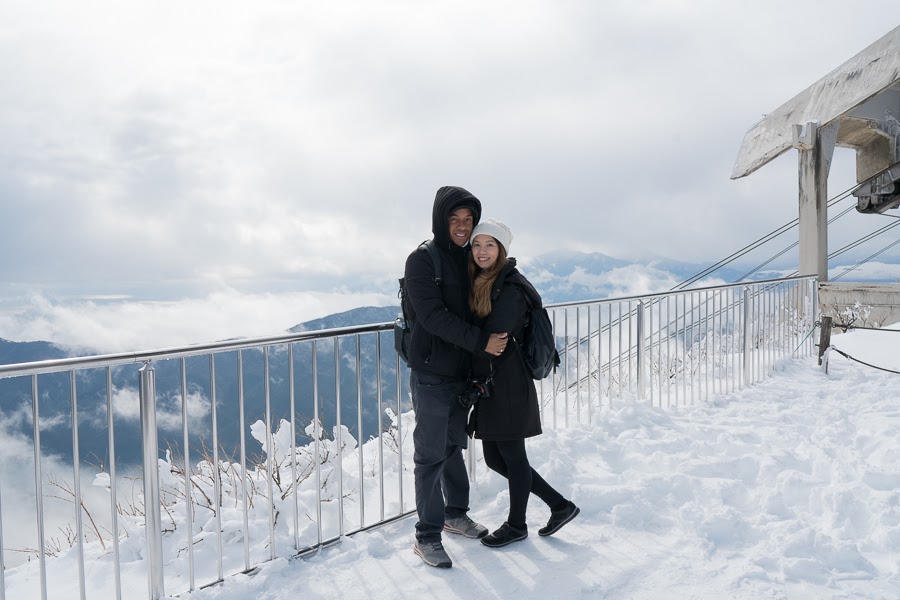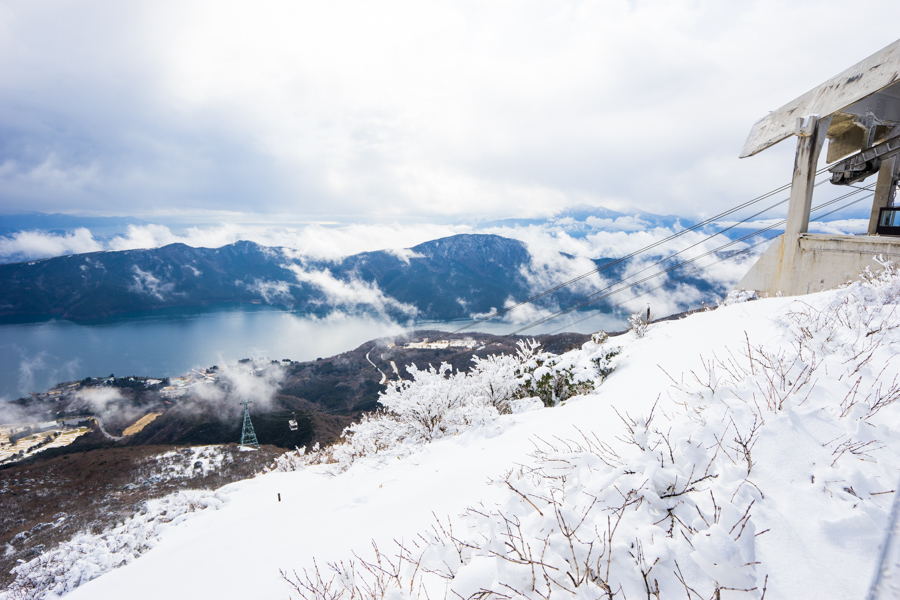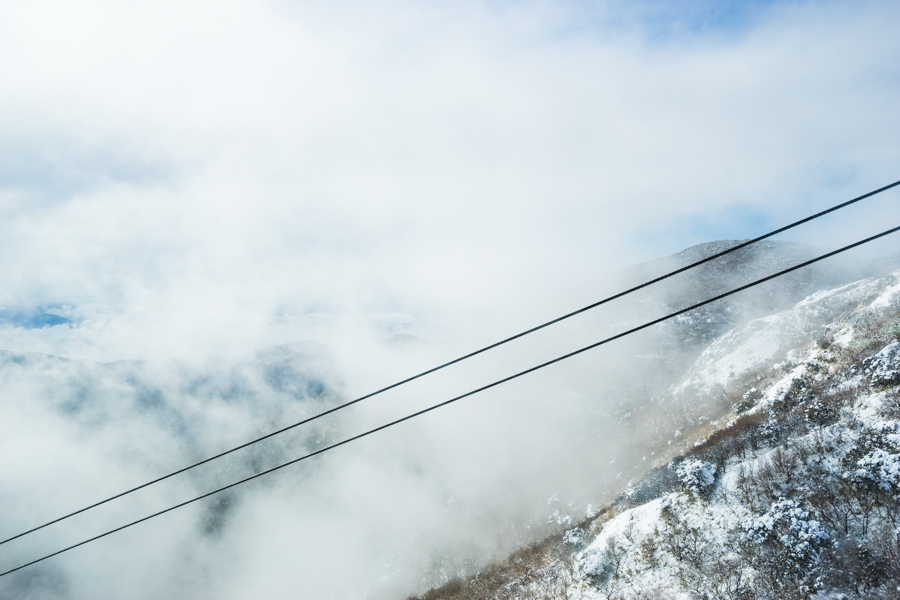 When we got back to the bottom, we did a bit of souvenir shopping before heading back to the bus. Right before we left, we got to see a glimpse of Mt. Fuji's peak. Yay! From where we were standing, it still looked like a bunch of clouds to me though. Haha! After a long day of sightseeing, we got dropped off at Odawara Station. Sunrise Tours had a guide there for us, which was nice because we didn't have to worry about anything. We had a bit of time to kill, so we went ahead and pre-purchased our Shinkasen tickets for Kyoto to Tokyo. It was about $136 per person. Afterwards, we grabbed a quick bite to eat and then headed to our meeting spot to get on our train. This was our first time riding a Japanese bullet train. It was really clean and had lots of leg room. We had a quick stop in Nagoya Station where another guide picked us up and directed us to our next train. We finally made it to Kyoto station late that night. Upon arrival, our final guide greeted us and brought us to a taxi that took us to our hotel for the night. We stayed at the Karasuma Hotel. It was very nice! Overall, we had such a great day!
-Gretch