During our weekend getaway in Toronto, we also did a day trip to Niagara Falls. We booked a roundtrip bus ride through MegaBus and spent the whole day in Niagara. We purchased the Niagara Adventure Pass – Classic online prior to our trip, which was a great idea because we were able to do so much more than just see the falls. I did, however, overestimate the length of time it would take to do all of the activities when planning this day trip initially and we ended up with A LOT of time to spare. Unfortunately, we couldn't take an earlier bus back to Toronto and had to wait it out.
Our first stop was the White Water Walk. The rapids were crazy! I would not want to get caught in one of those.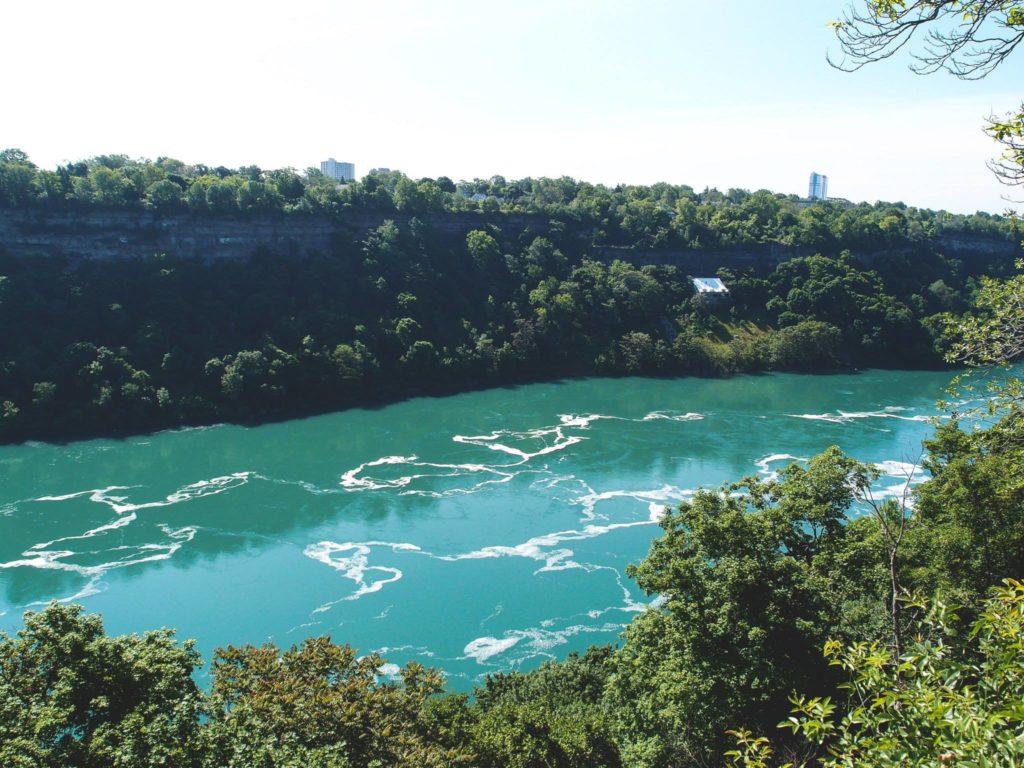 After the rapids, which didn't take long at all, we made our way to Niagara Falls. As we got closer, we started to hear the falls. It was a pretty incredible sound.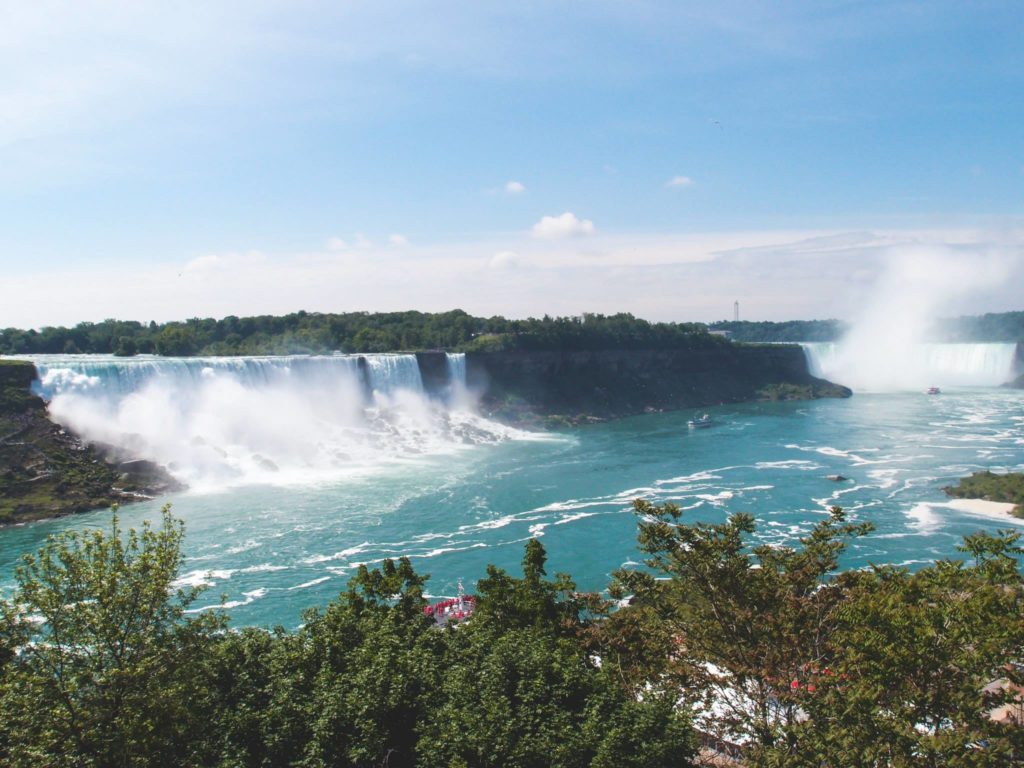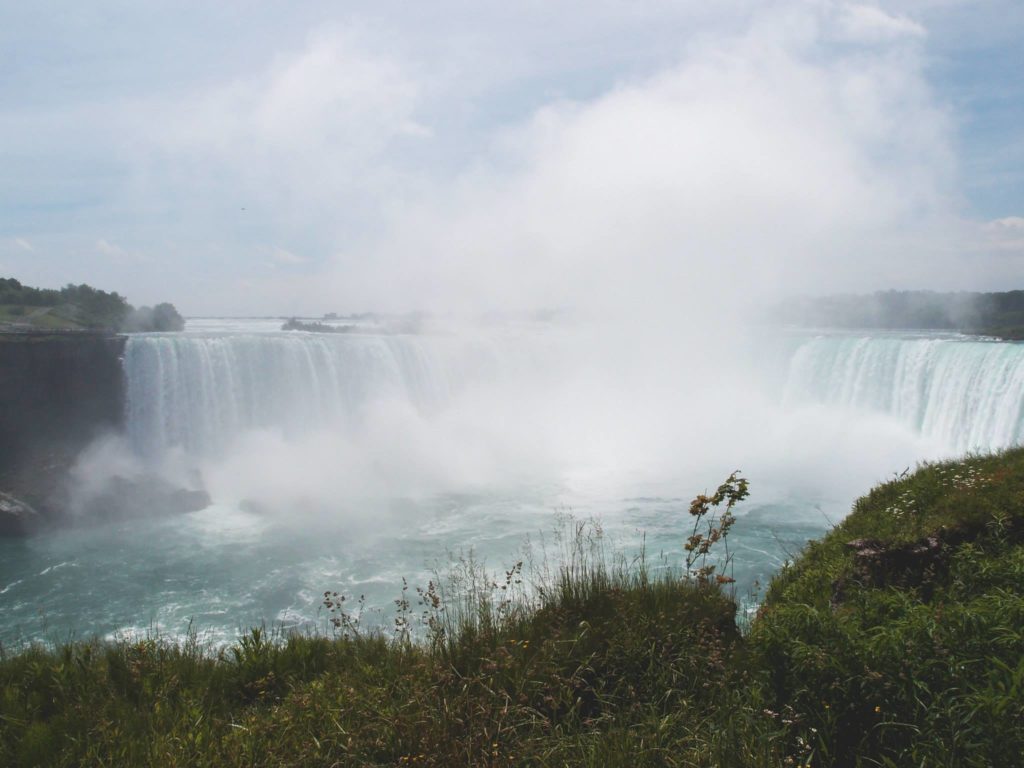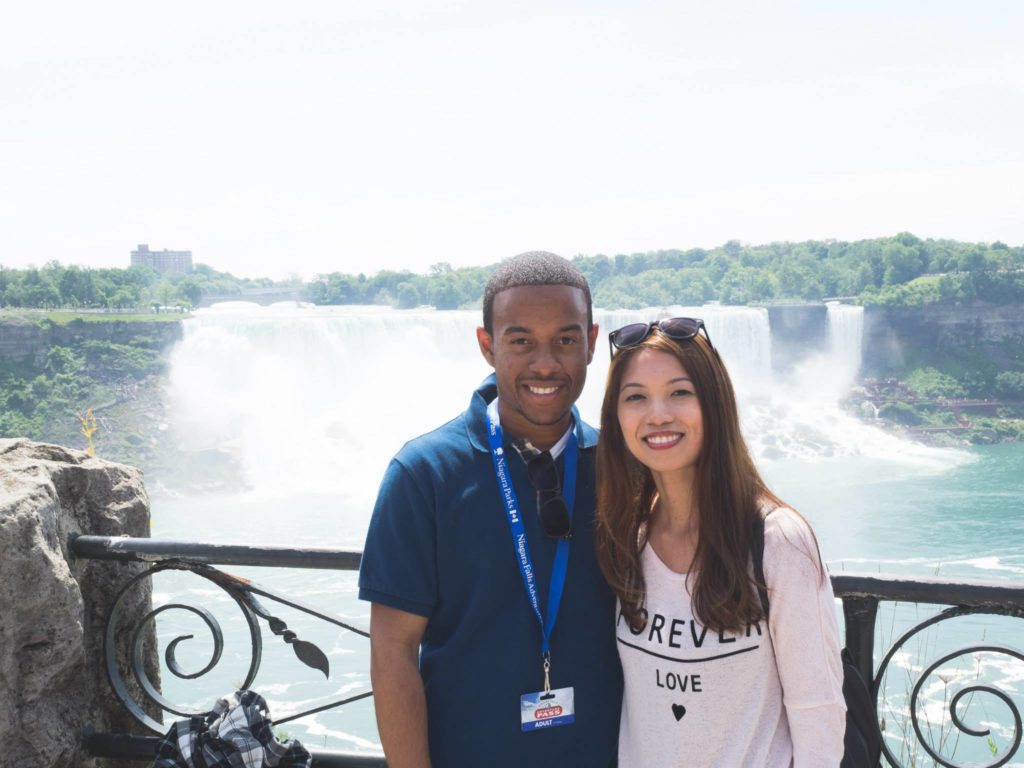 We purchased tickets to ride the Hornblower Cruise online prior to our trip. I was really excited about this!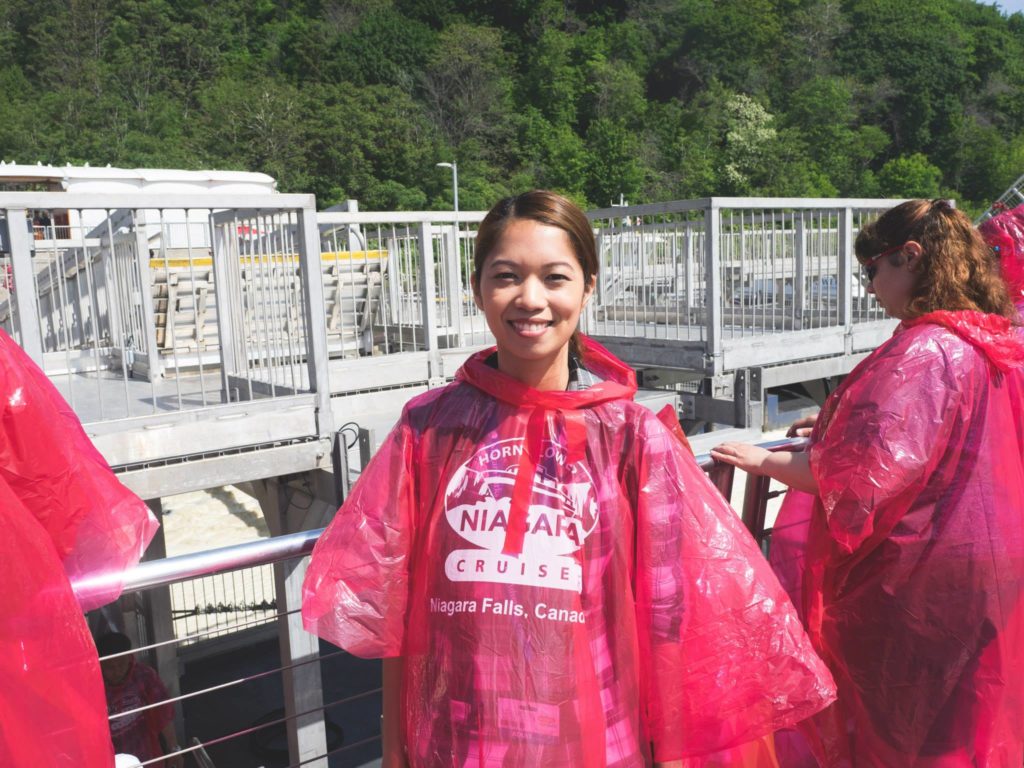 This boat ride was a pretty spectacular experience and is a must do if you ever go to Niagara. My camera lens got wet, so a lot of my pictures had wet spots.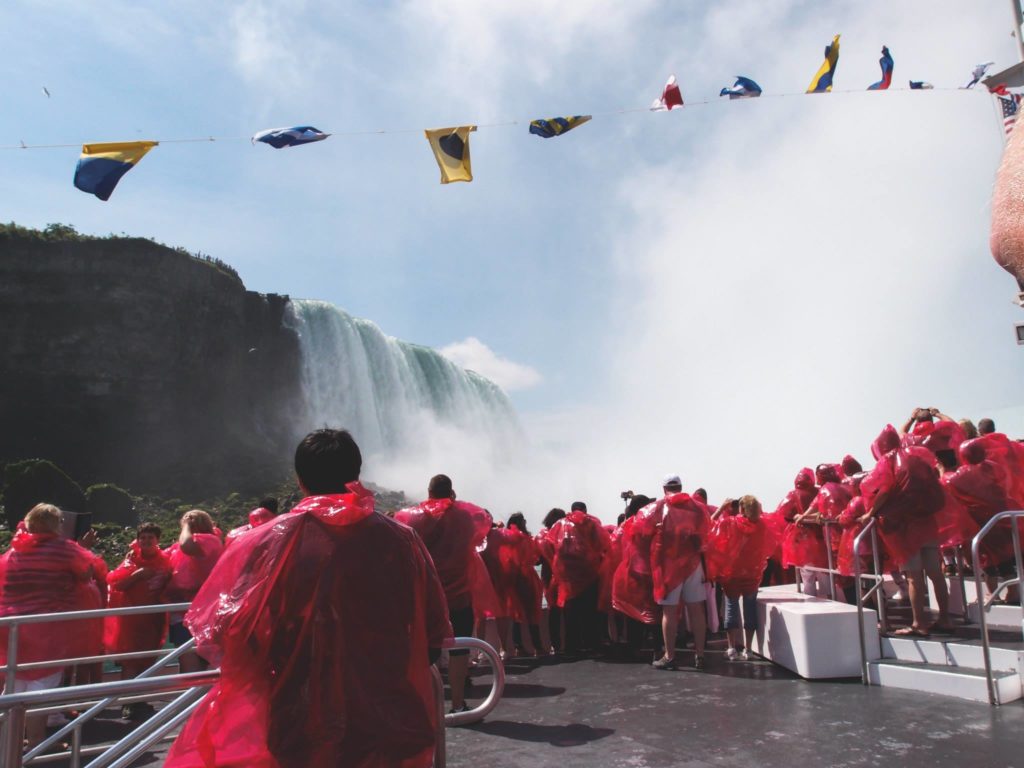 After our boat ride, we made our way to Journey Behind The Falls. This was a really cool spot to see the falls from a different vantage point.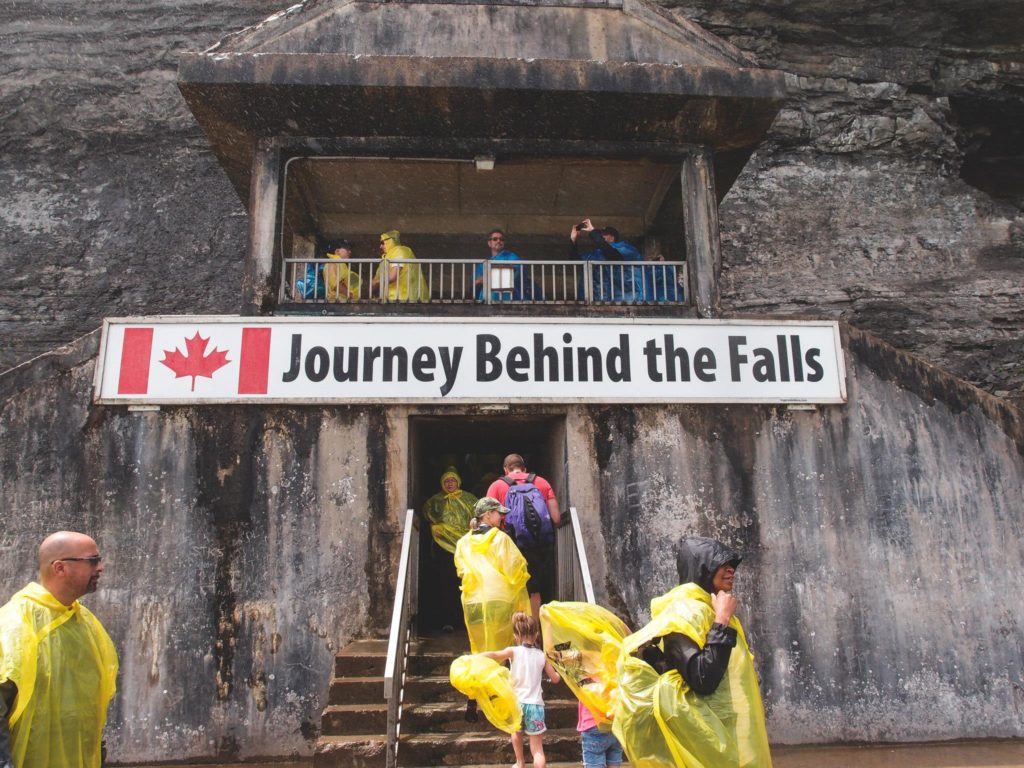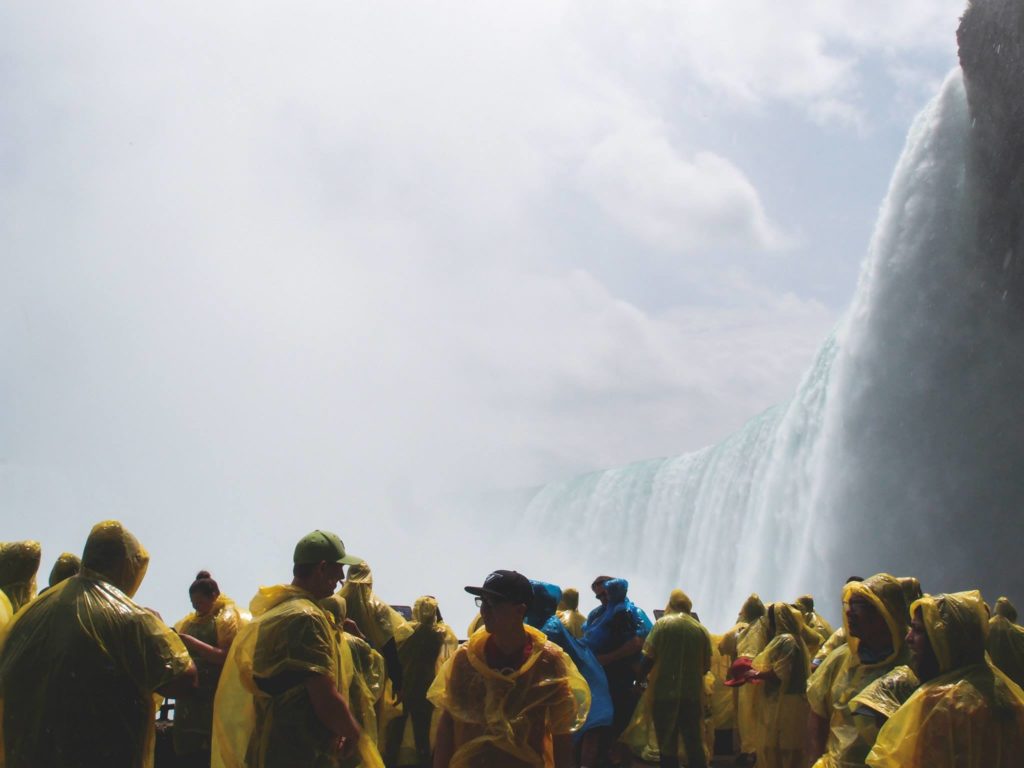 Our next stop was to see the Niagara's Fury show. I seriously felt like a kid during this show. It was a blast and you do get wet, so beware!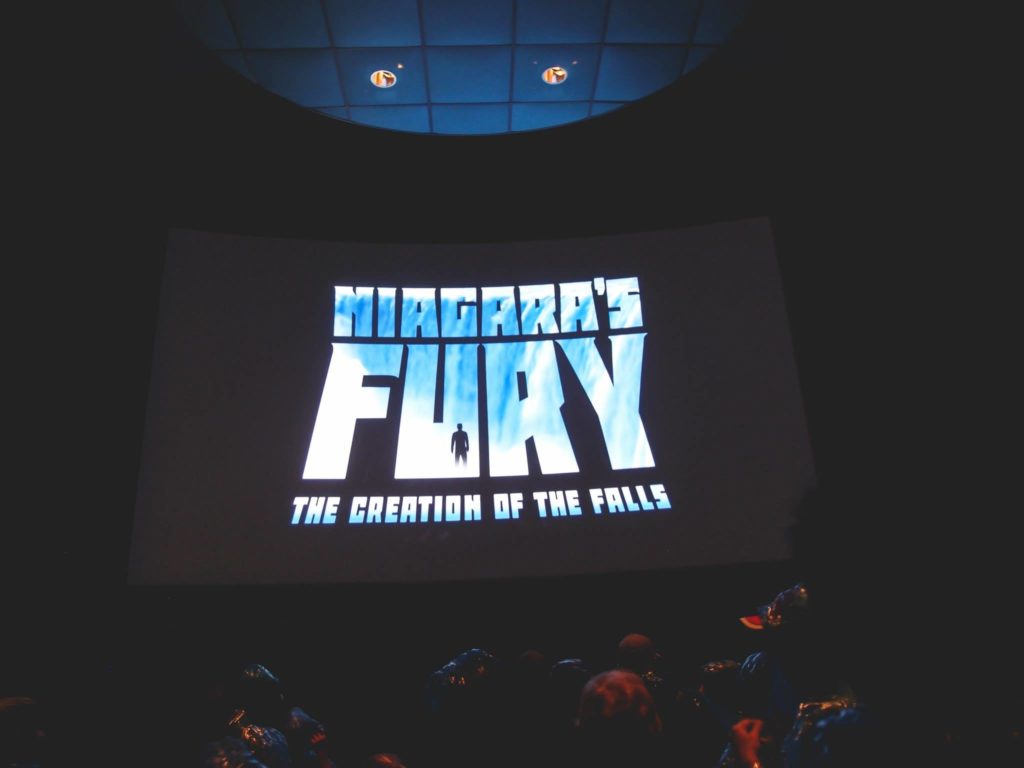 After the Niagara's Fury show, we came outside and saw a rainbow over the falls! It was amazing!!!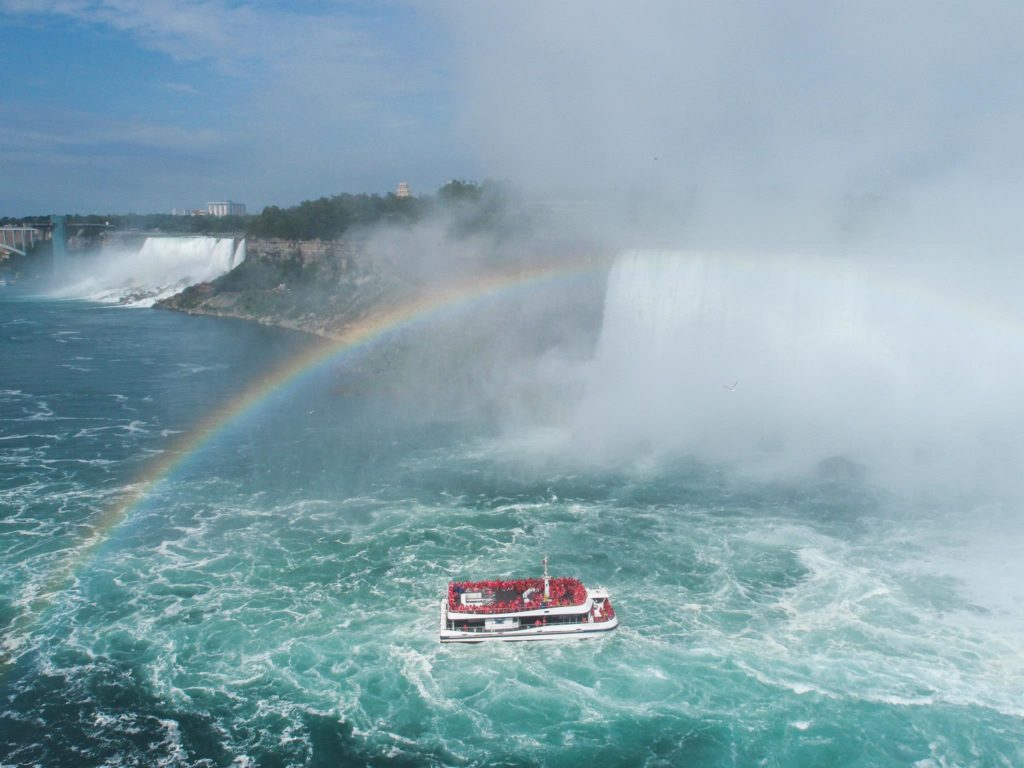 We finally made our way to the Whirlpool Aero Car. It was a short 10 minute ride over the whirlpool.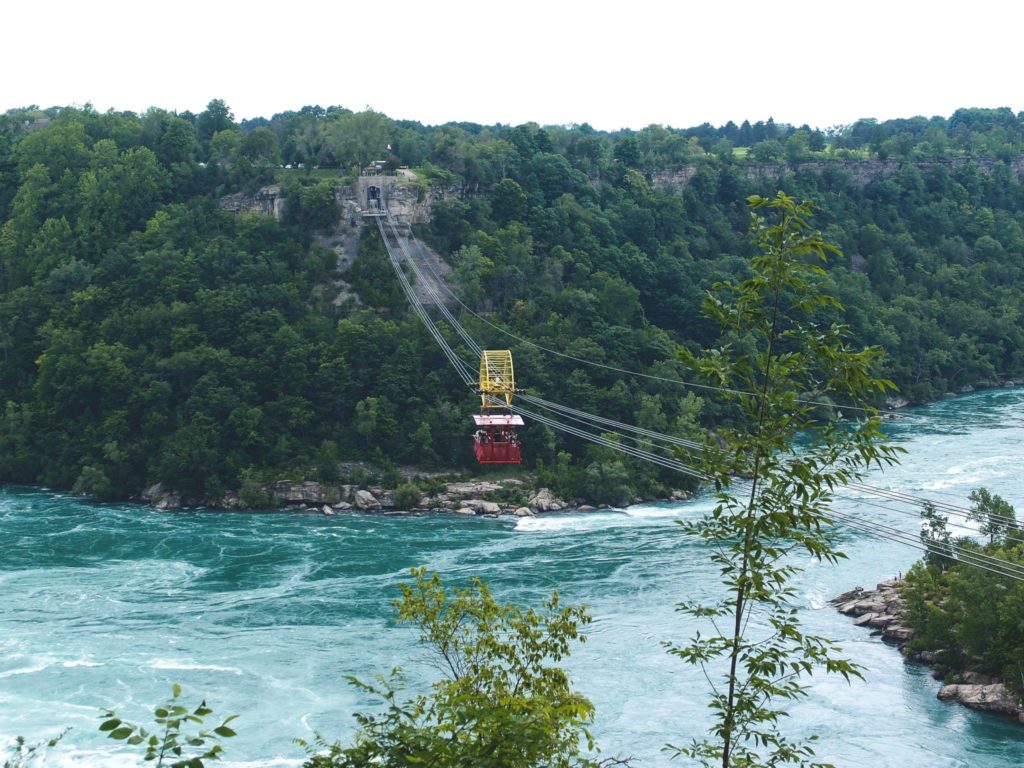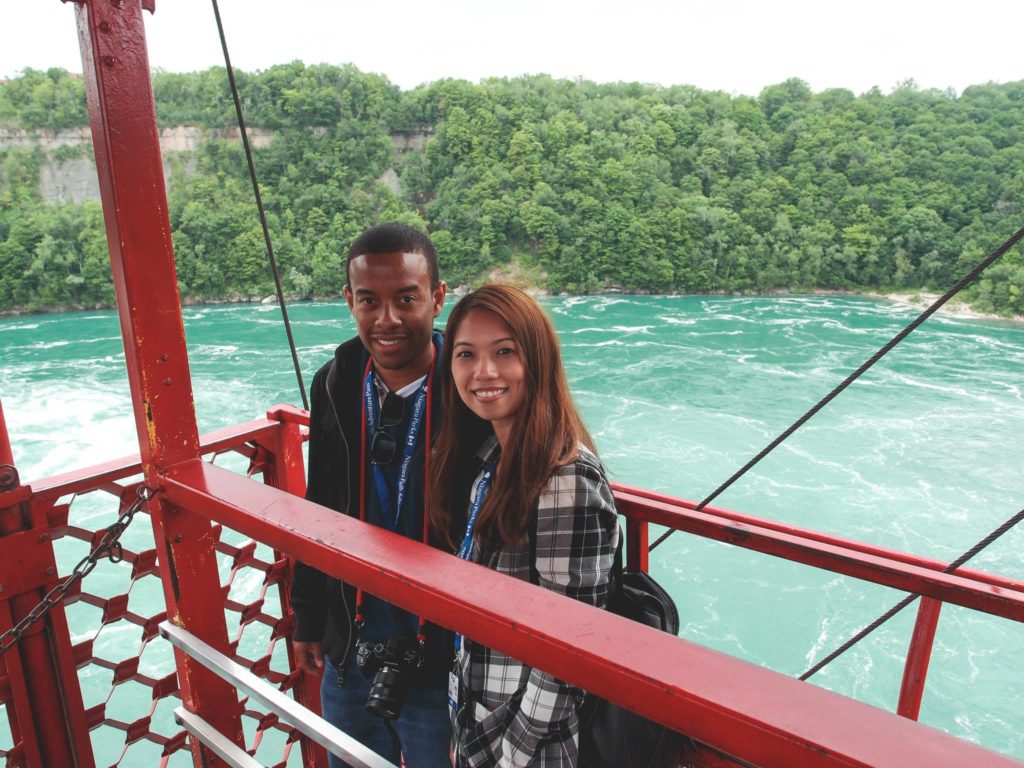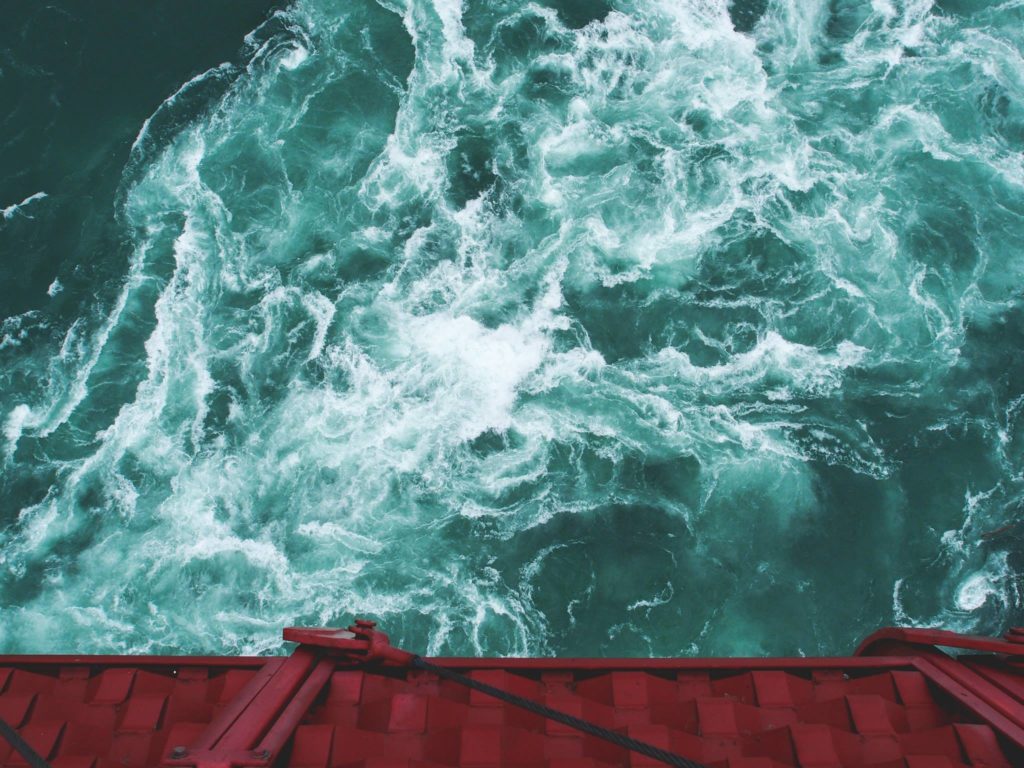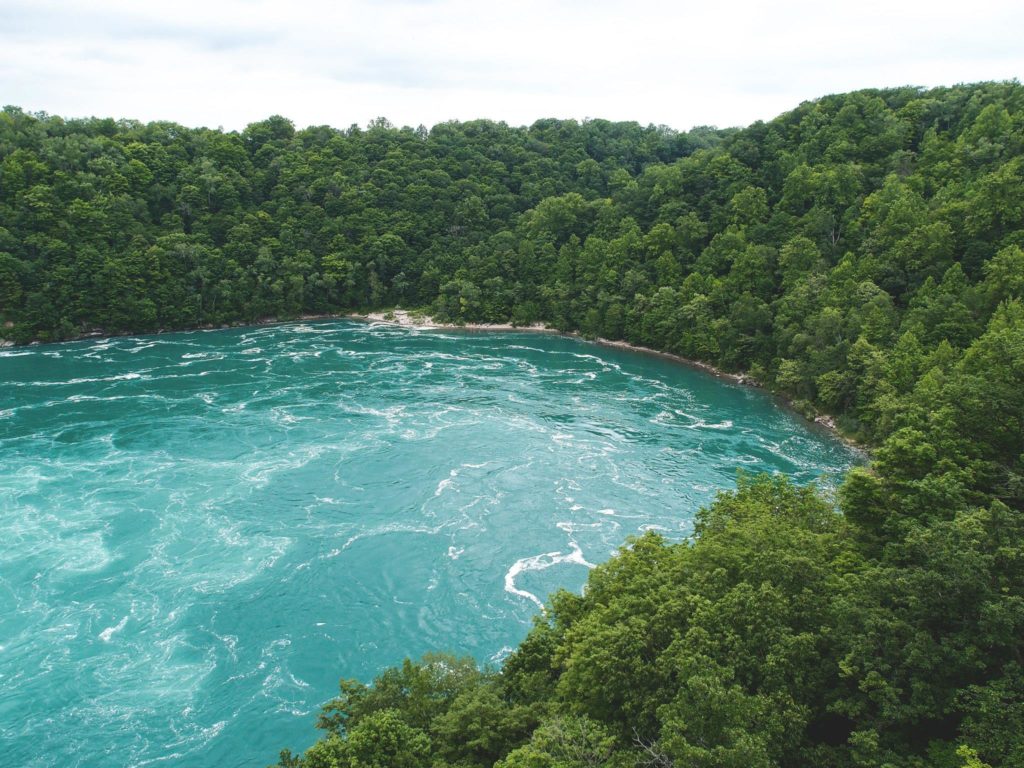 Afterwards, we had dinner at this really cute restaurant overlooking the falls.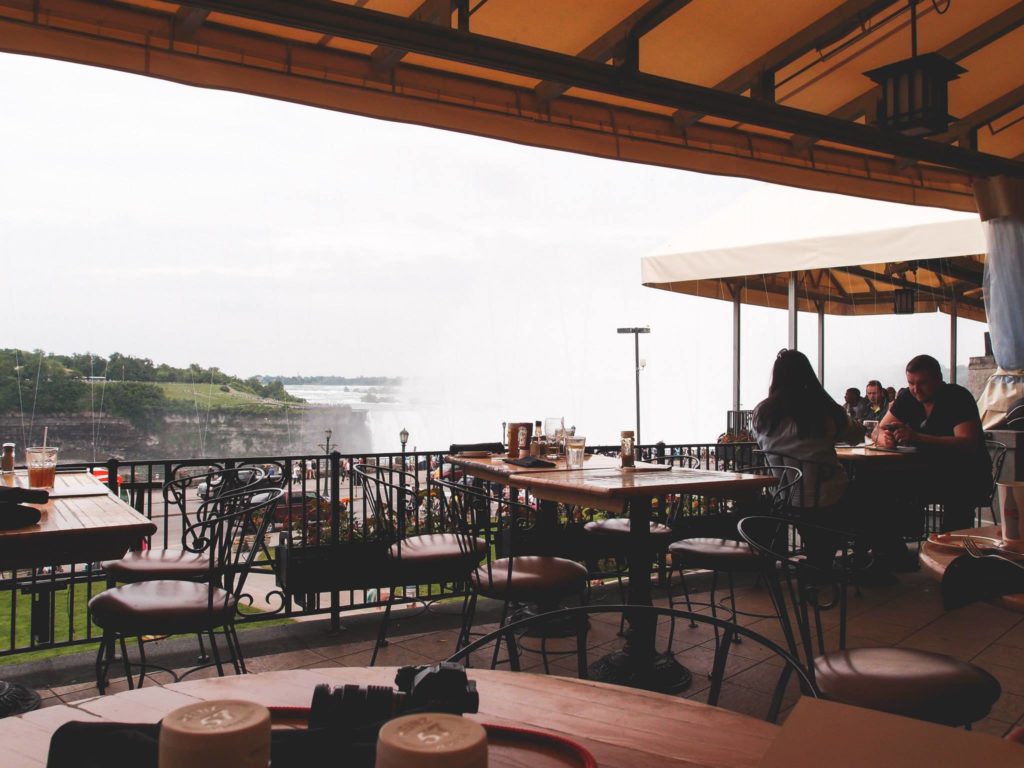 After dinner, we went to Victoria Park. There was a concert going on, so we chilled around here for a bit. When it started to get dark, we stayed by the falls for a bit to wait for the illumination show, but sunset took a little longer than expected and we had to get back to the bus station to catch our bus and so we missed out on the show.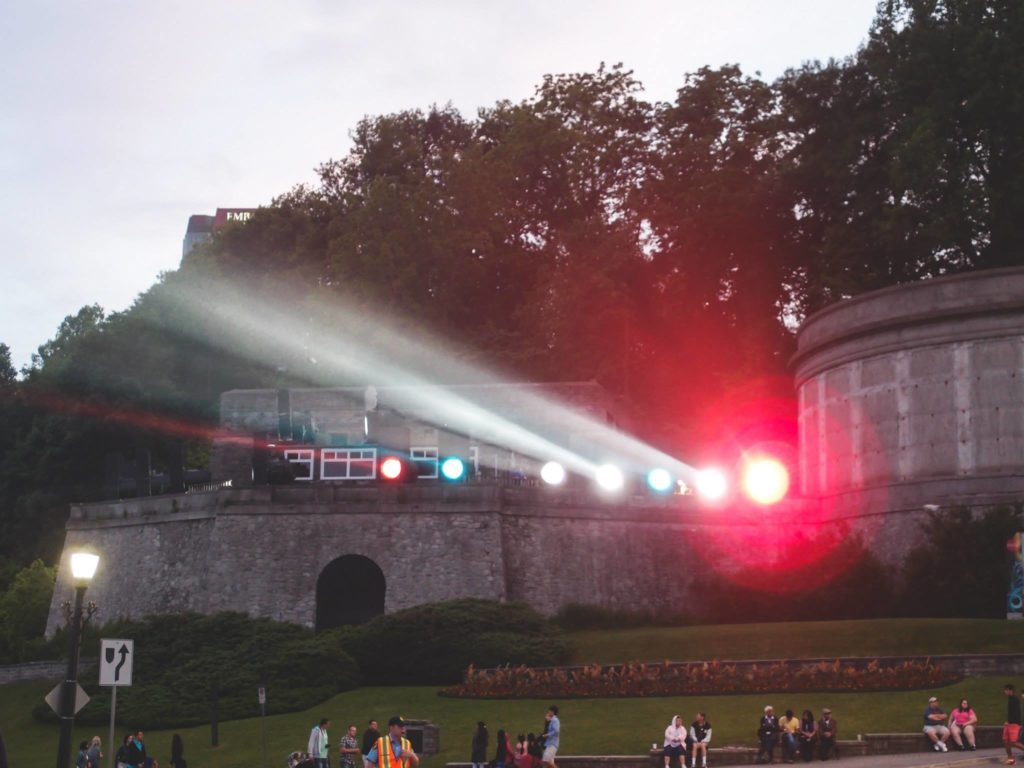 Niagara Falls can definitely be done in a day and is worth going to if you are in Toronto.
-Gretch