My coworkers I are were talking about Vegas today and it reminded me of my most recent trip there. When my husband and I planned our trip to Vegas late last year, we wanted to take a different approach to our visit. In the past, we've almost always stuck to the strip area. This time around, we made plans to explore the outer areas and really get a feel of Vegas as a city overall.
"Not all those who wander are lost." – J.R.R. Tolkien
During our time there, we visited the following areas:
Fremont – Old Vegas
Even though Fremont is known for being around a "sketchy" neighborhood, it was still worth the drive to see it. The atmosphere in there is completely different. The area is full of energy and you are surrounded by mini-concerts, street performers, and artists that really liven up the area.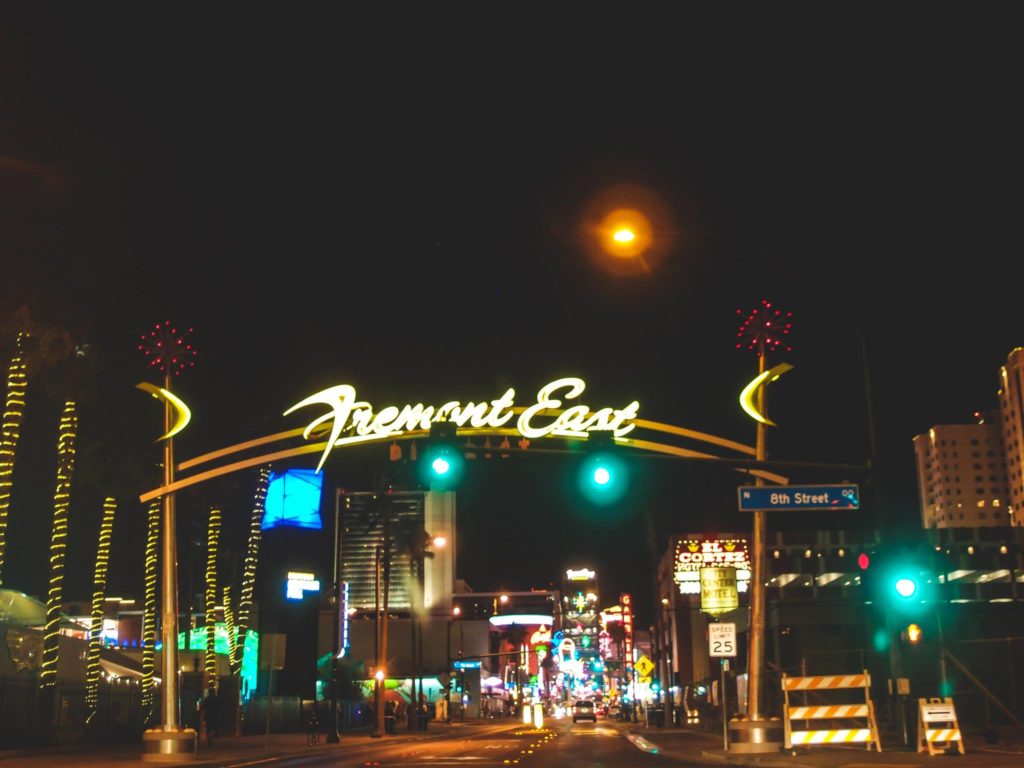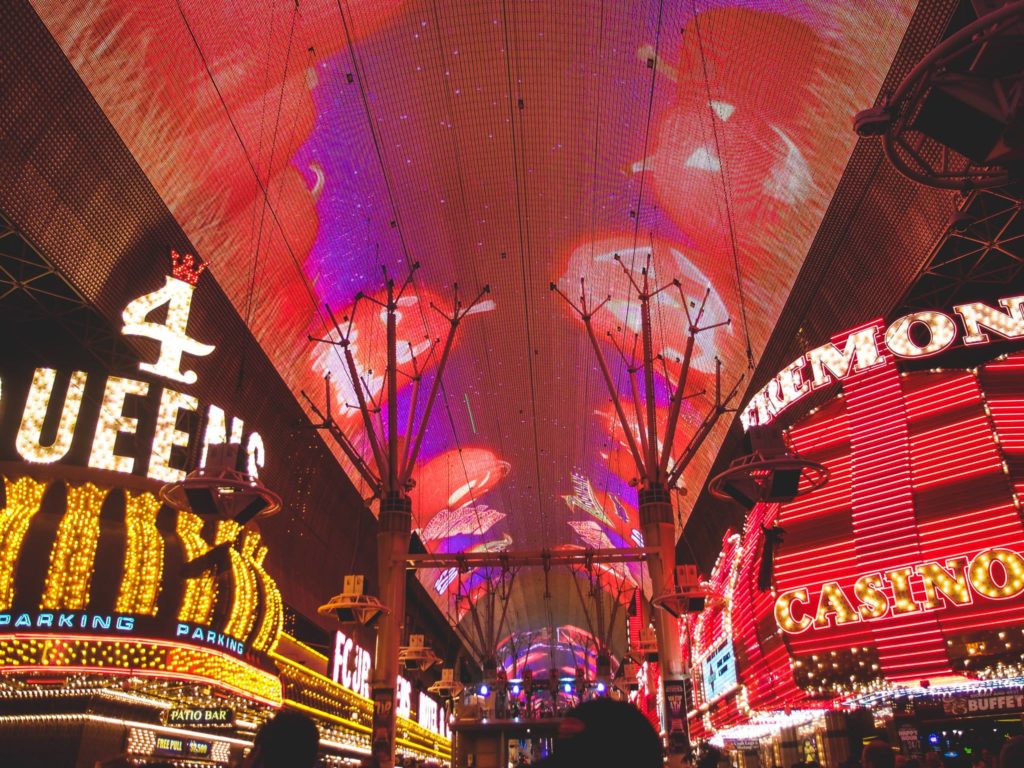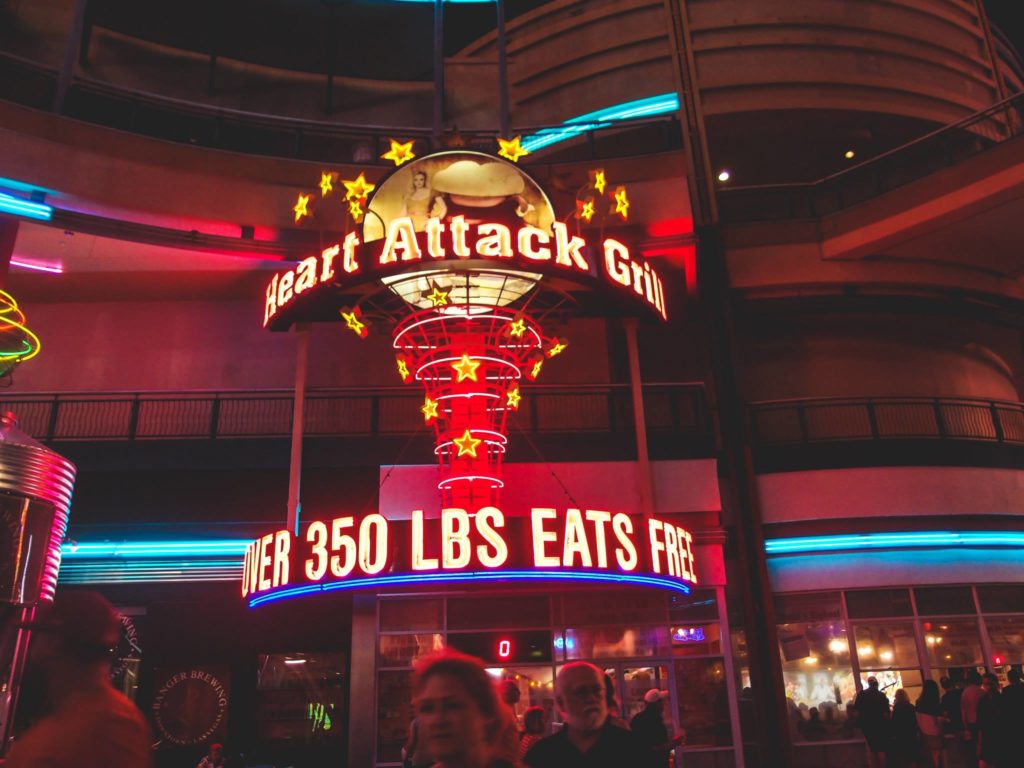 Hoover Dam
Before we headed to the Grand Canyon, Hoover Dam was our first stop as it was on the way. We didn't go on the tour or anything, but I felt like the outside of the dam was enough to really appreciate the enormity of it. It's definitely a place to see at least once if you are around the area. Also, a lookout to Lake Mead is also near the area and so we made a quick stop there for pictures.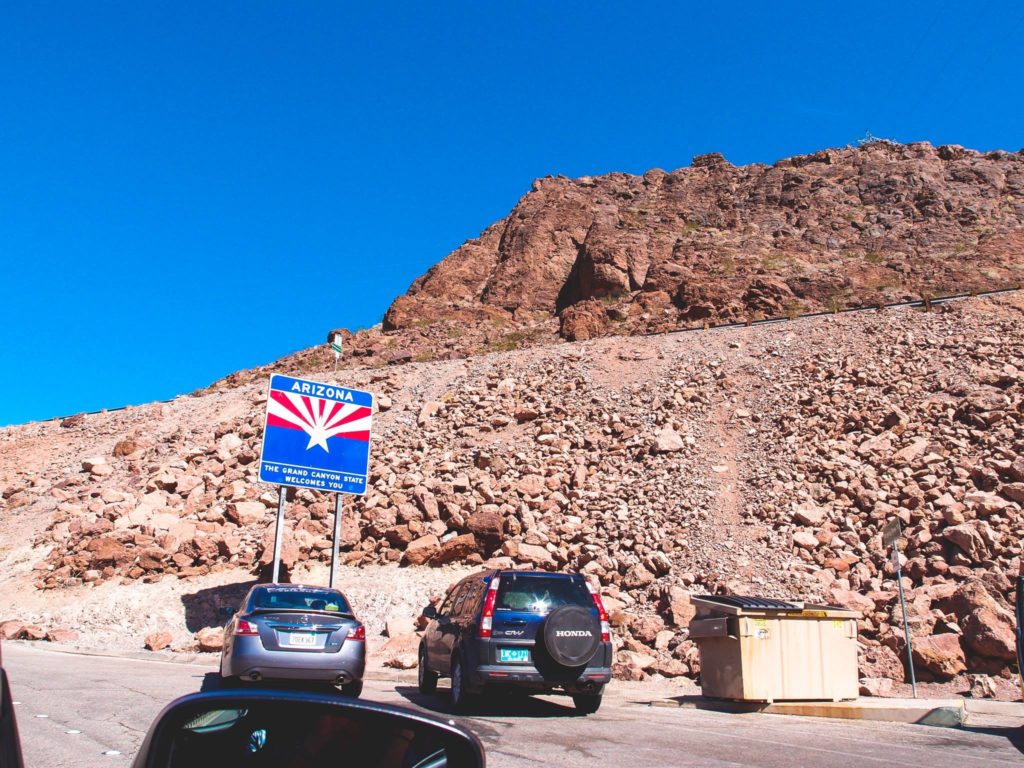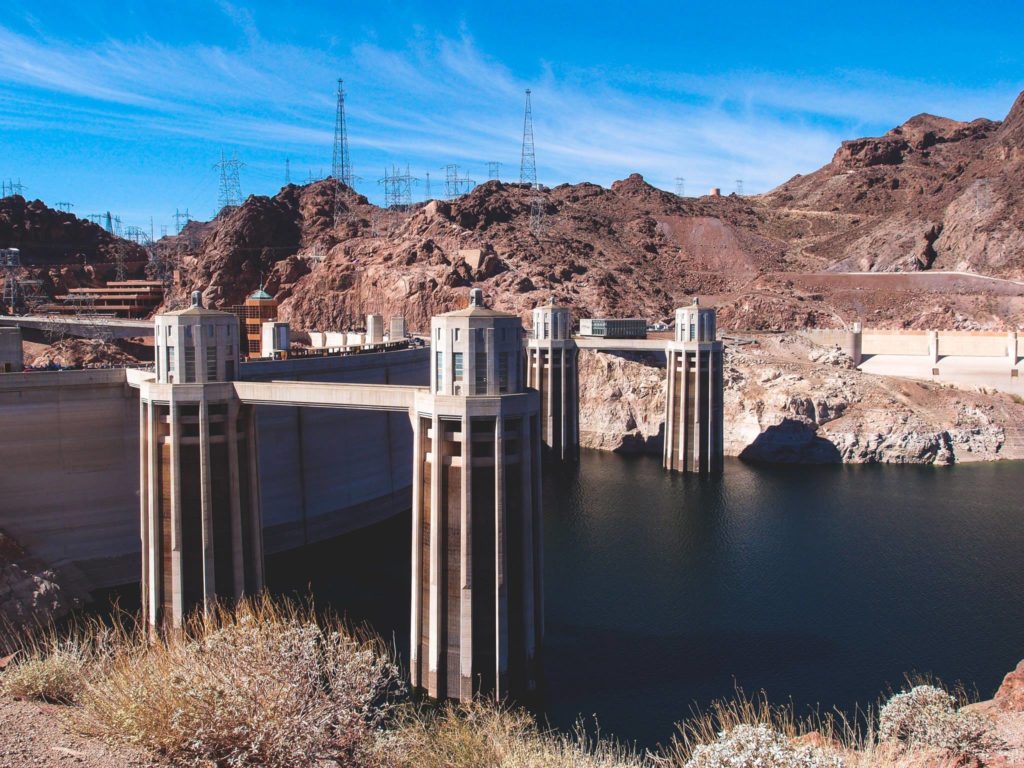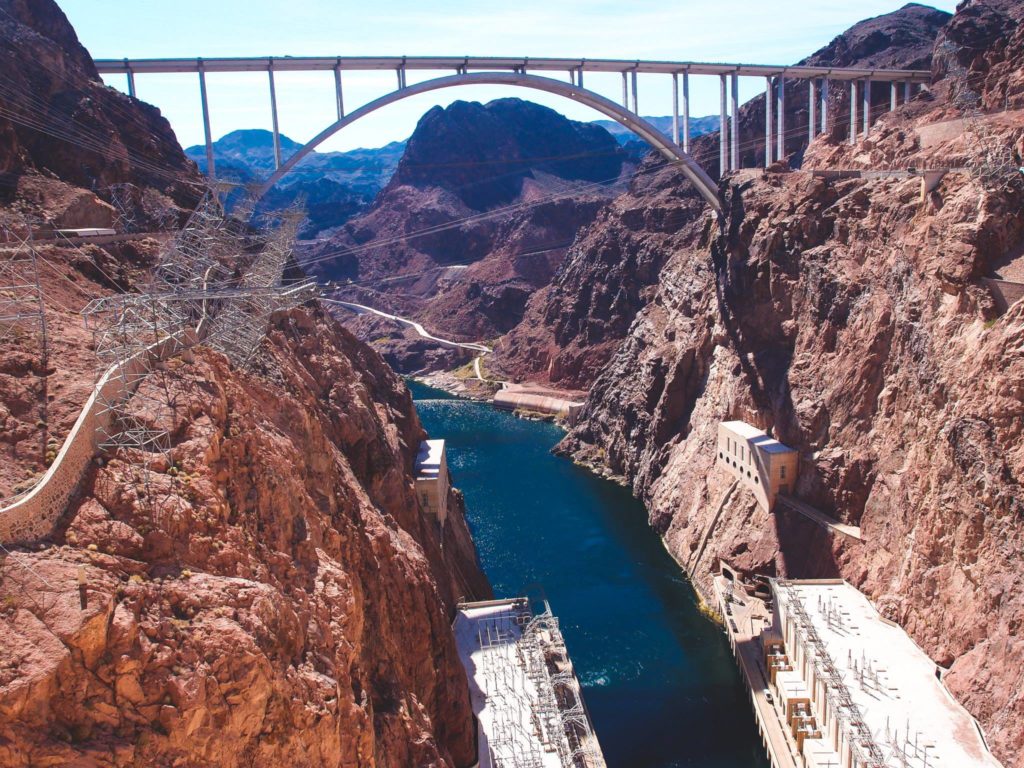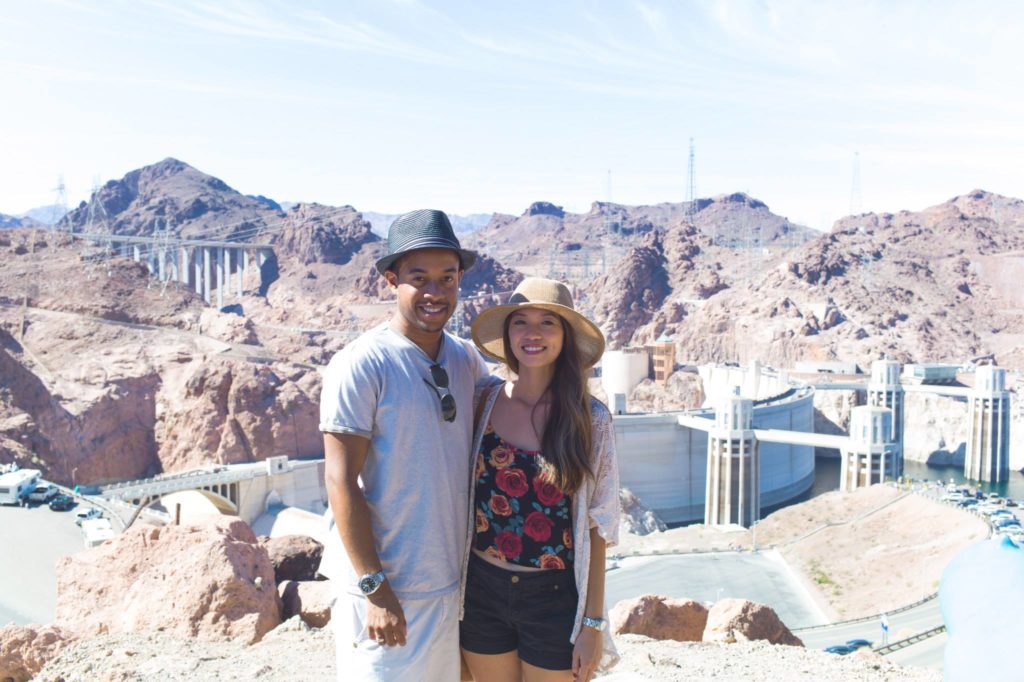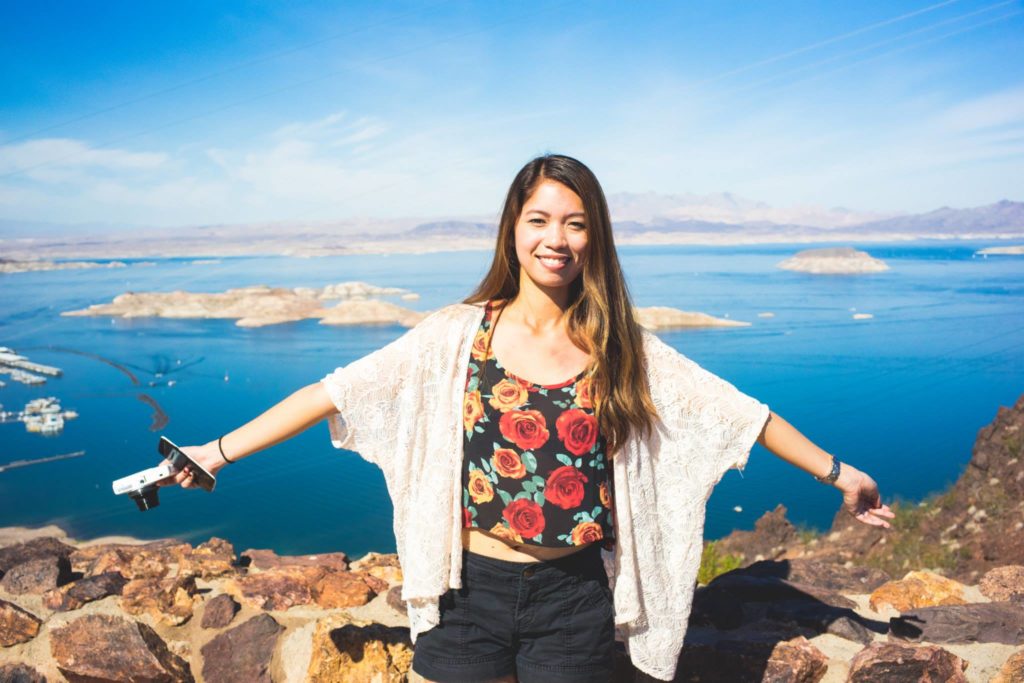 Grand Canyon – South Rim
We rented a car and took a day trip here. Even though it was about a 3 hour drive, it was one of the most scenic drives I've been on. The route leading up to the canyon was filled with cool looking mountains and plenty of cacti. But, the best part of it all was taking in on how massive the Grand Canyon really is. I'm so glad that we were there long enough to watch the sun set as it was absolutely breathtaking. We also went on the Sky Walk. I was slightly freaked out.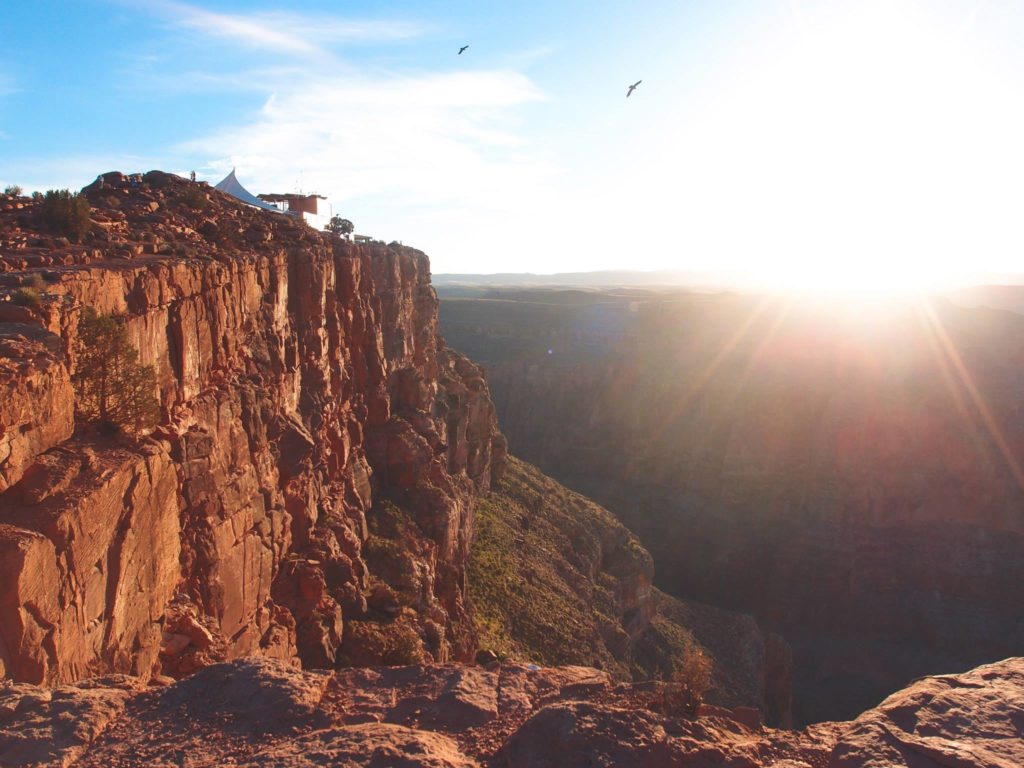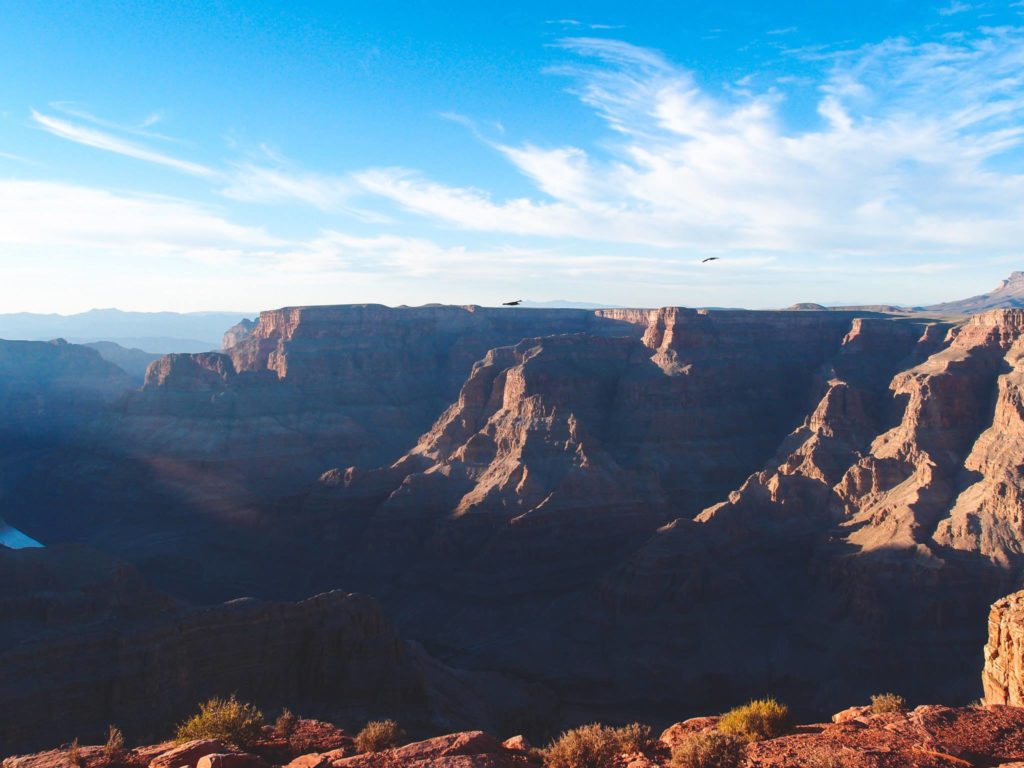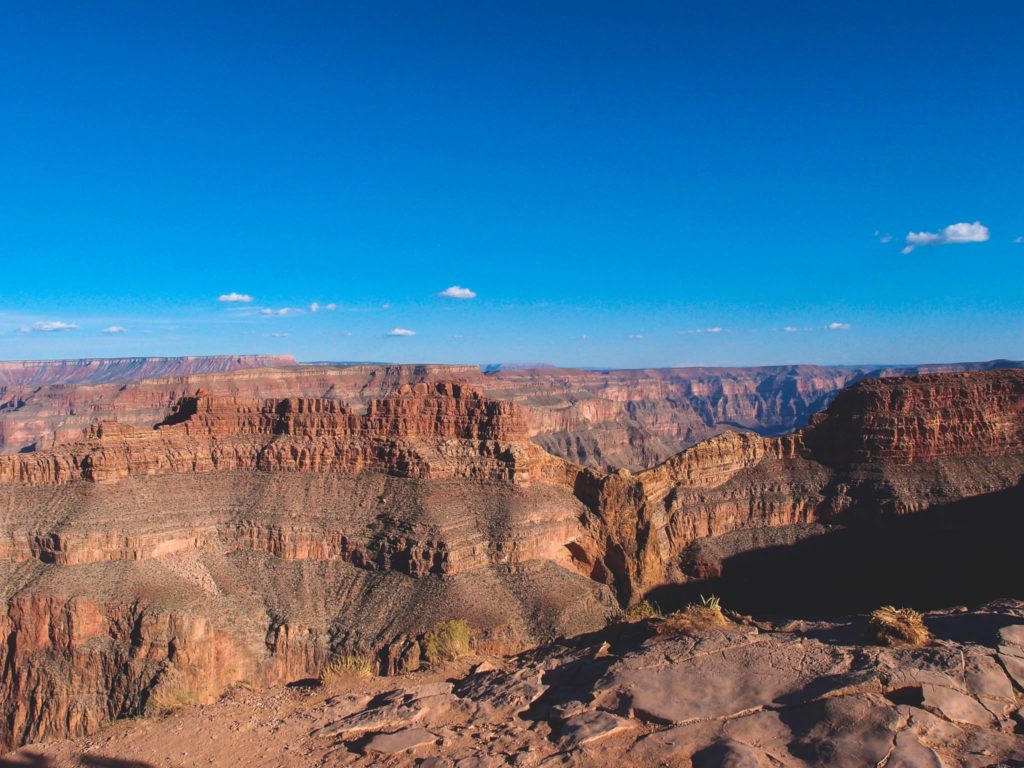 Red Rock Canyon
The drive to Red Rock was about 30 minutes from the strip. The approach to the canyon was the best part for me because you were able to view the area as a whole and really appreciate the beauty of it. We stopped at almost every scenic route and I felt like every angle was a photo opportunity no matter what.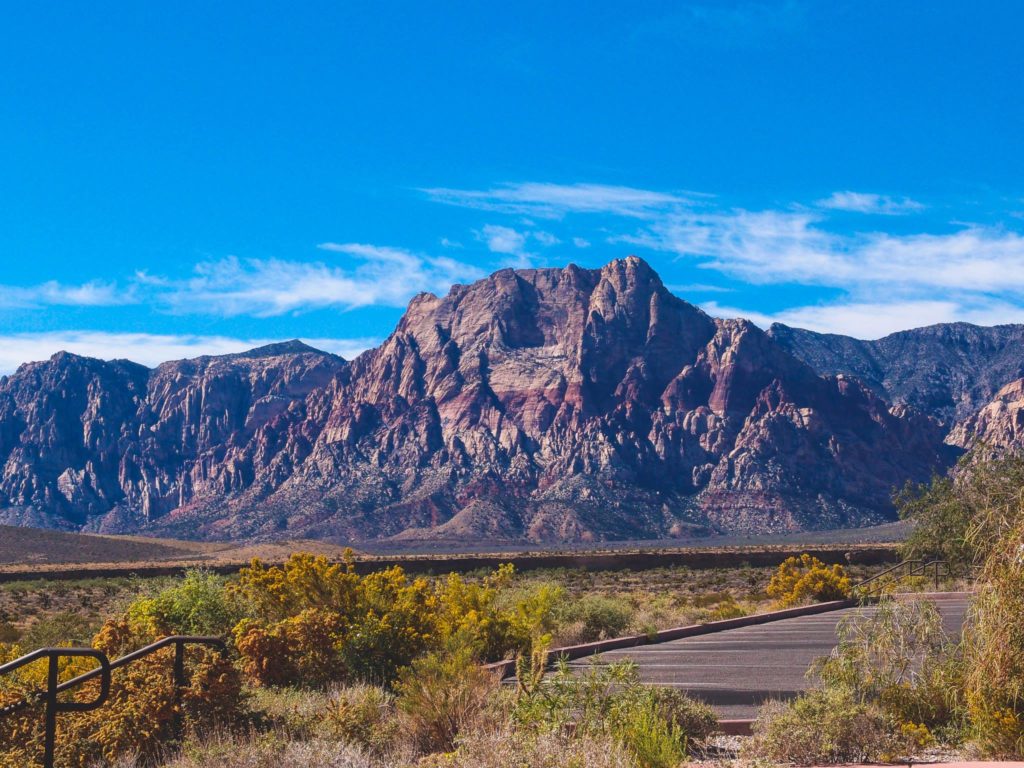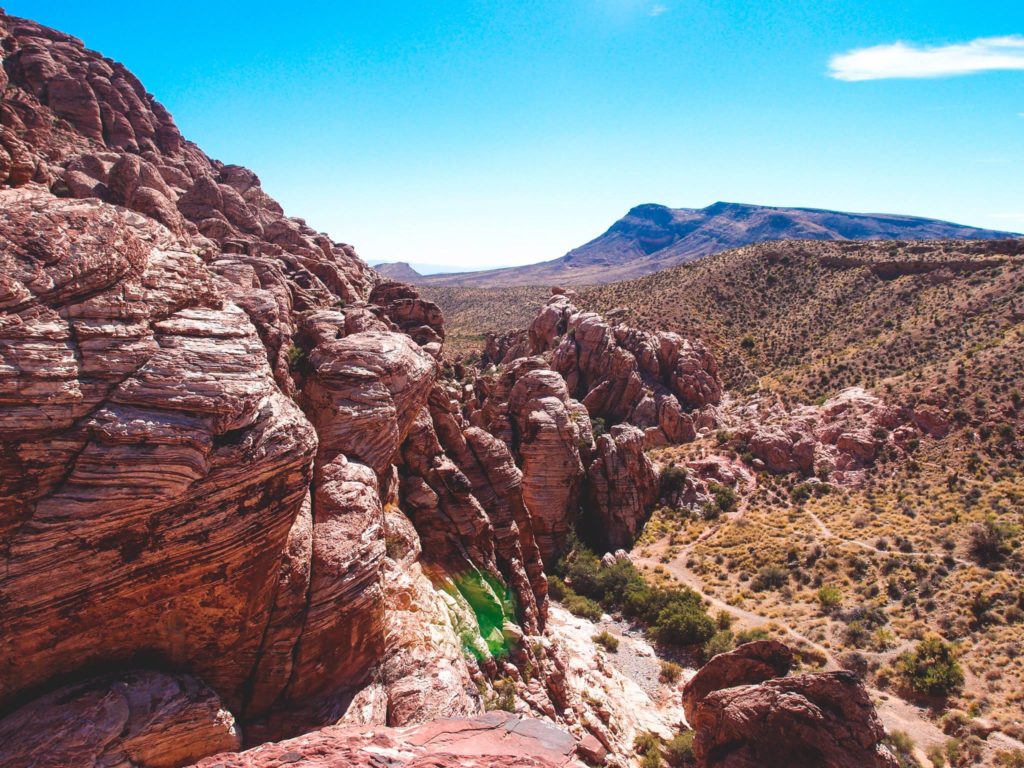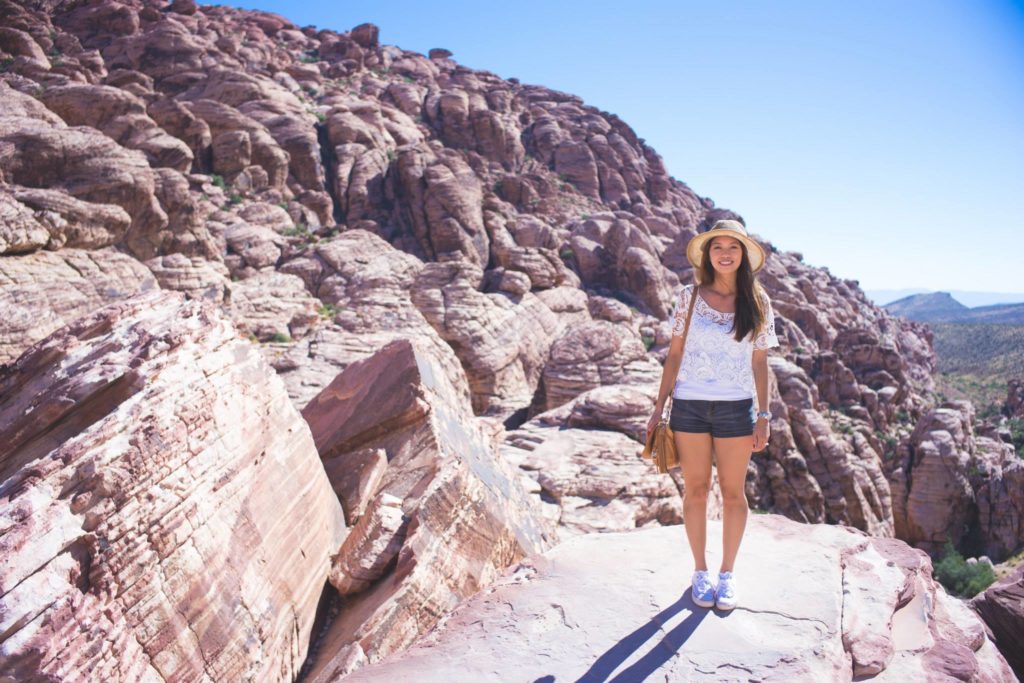 Local Restaurants
Sure, the strip has some great restaurants, but the restaurants outside of the strip are not only tasty, but they are so much cheaper! During our time there, we visited Chinatown for some awesome bubble tea. My husband also did some research and read that Ronald's Donuts had some really awesome donuts and so we made sure to stop there before our flight home. They were absolutely yummy!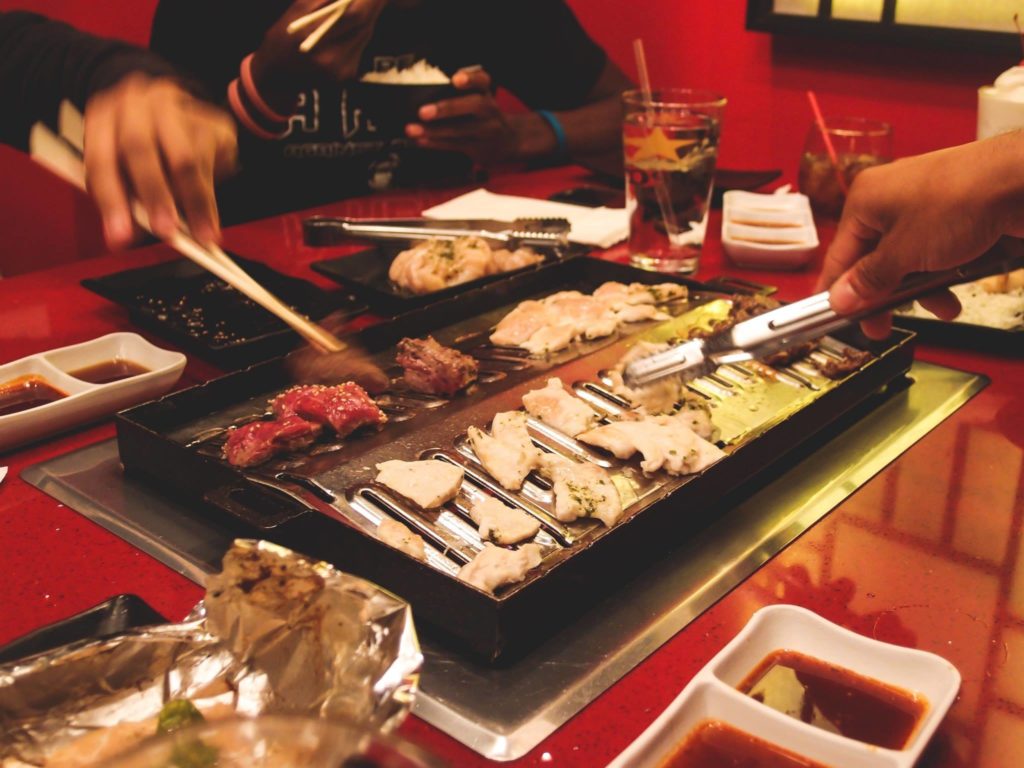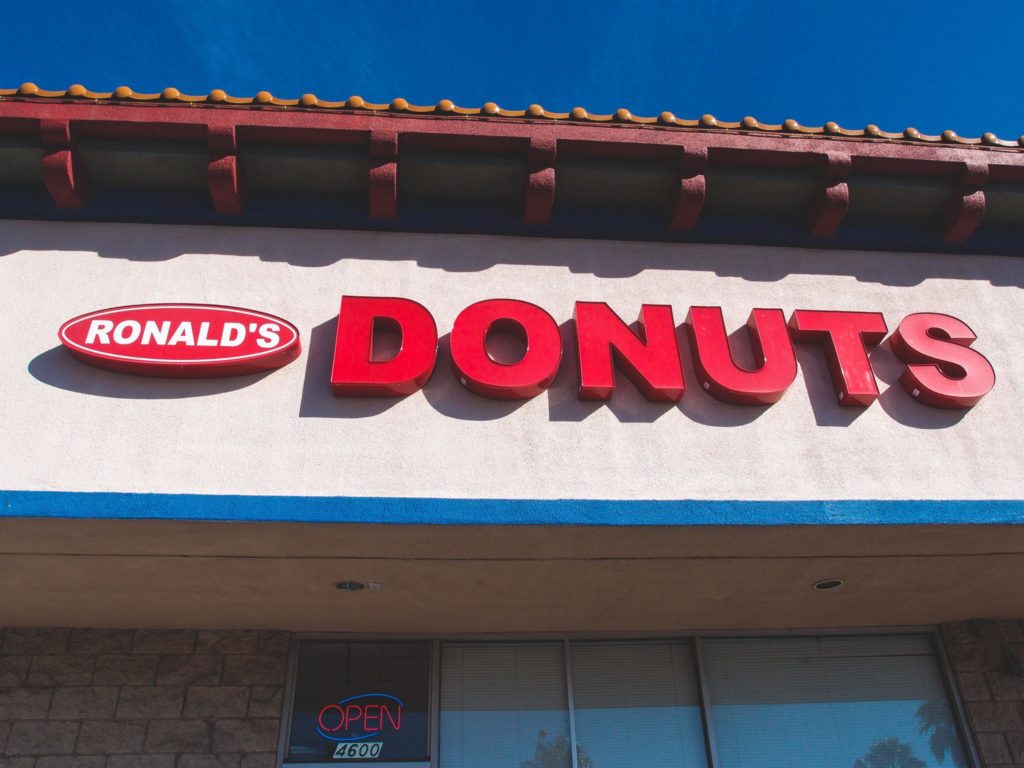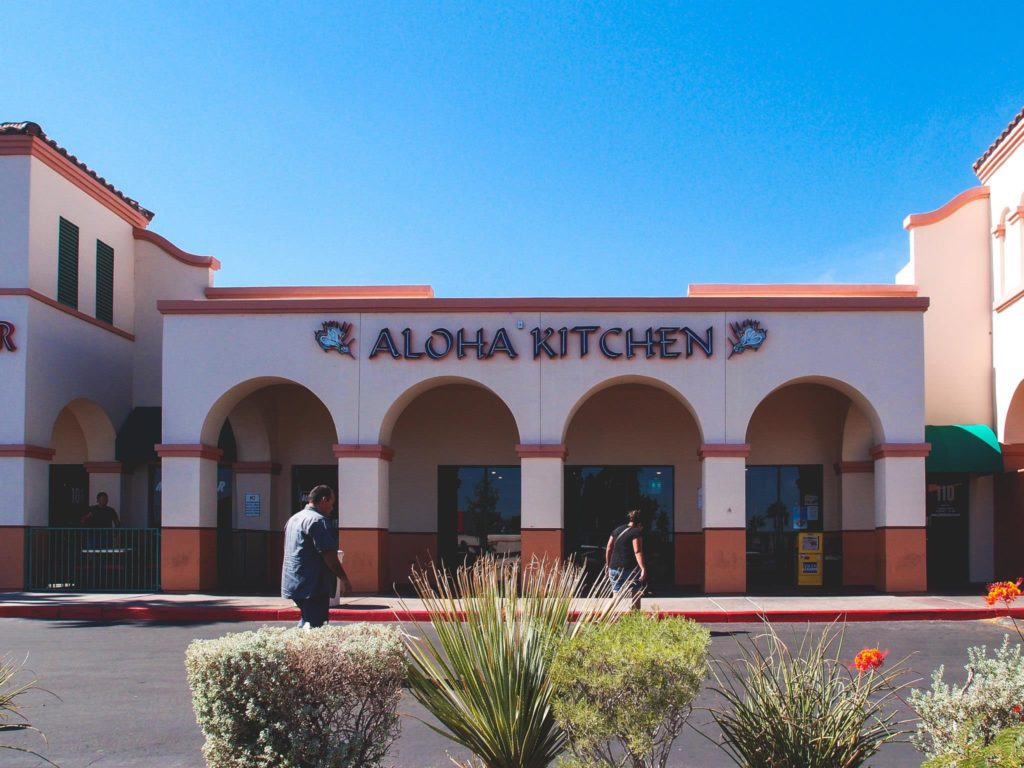 Of course, we did spend time on the strip. We stayed at the Monte Carlo. We also got to see Shark Reef Aquarium at Mandalay Bay and had a very nice dinner at Top of The World at the Stratosphere.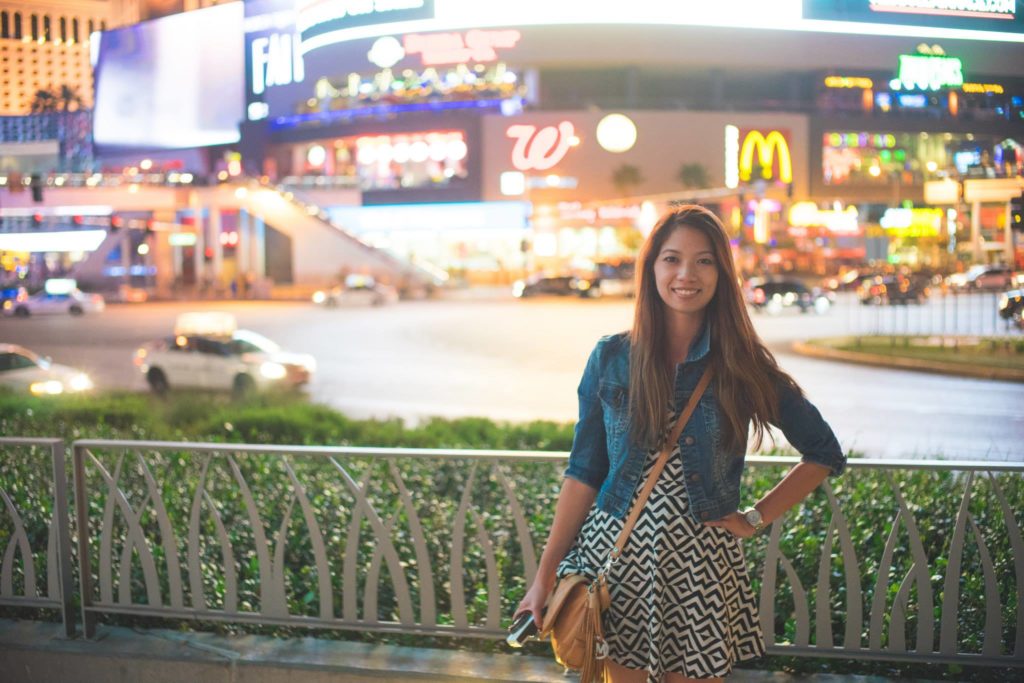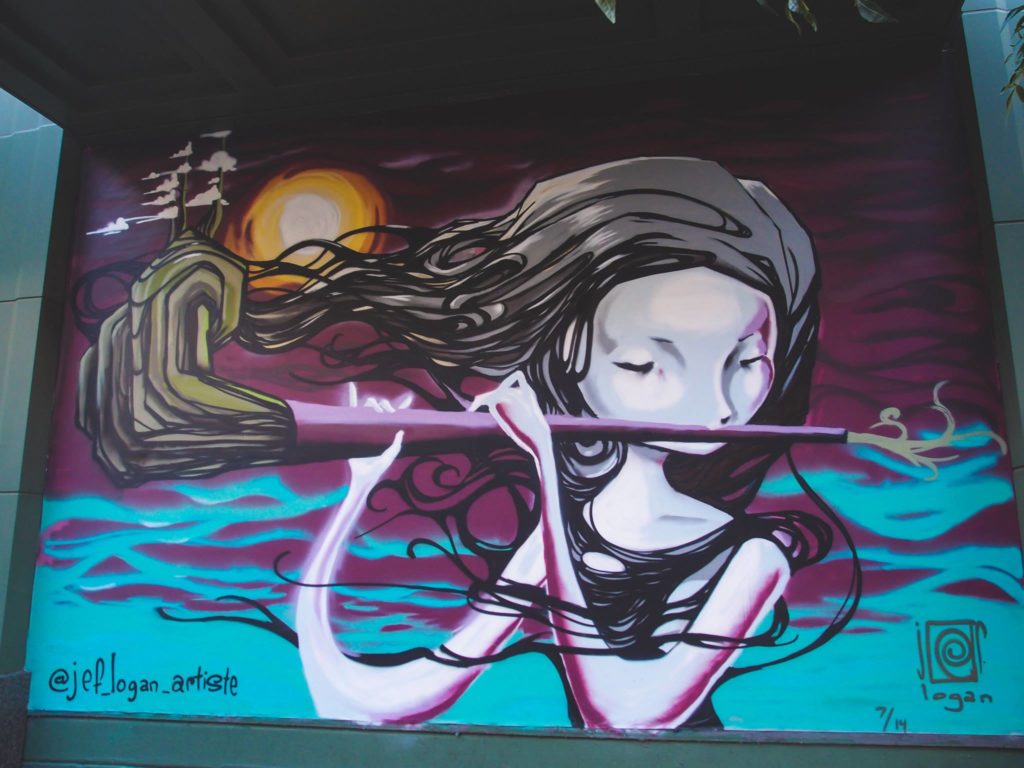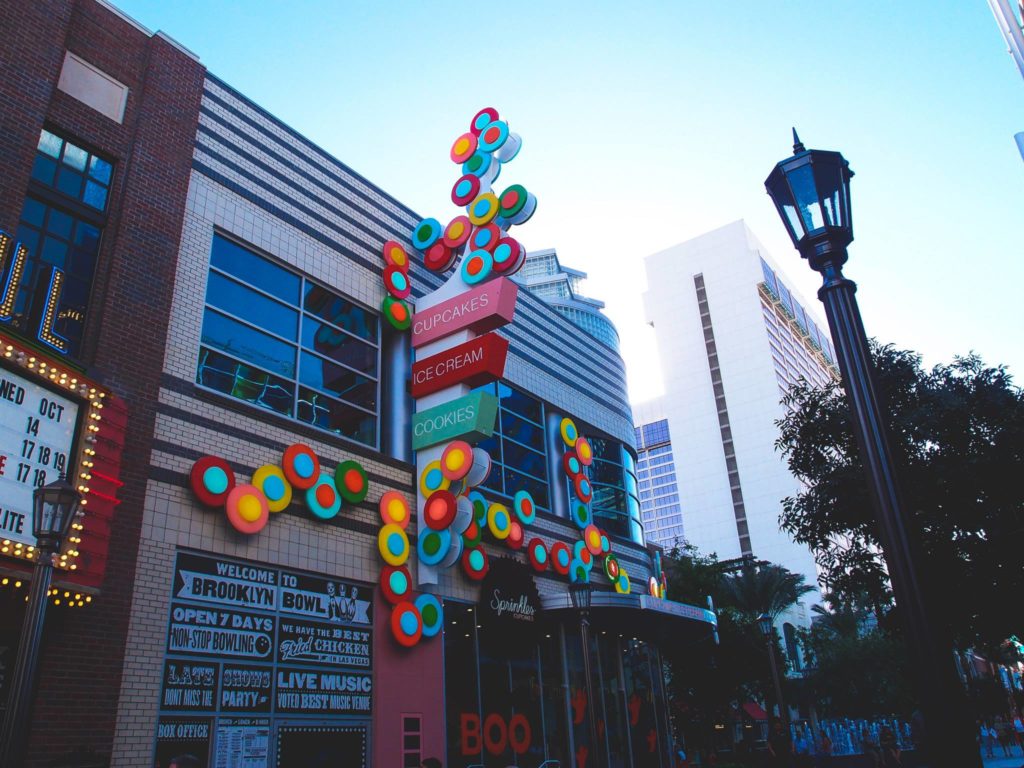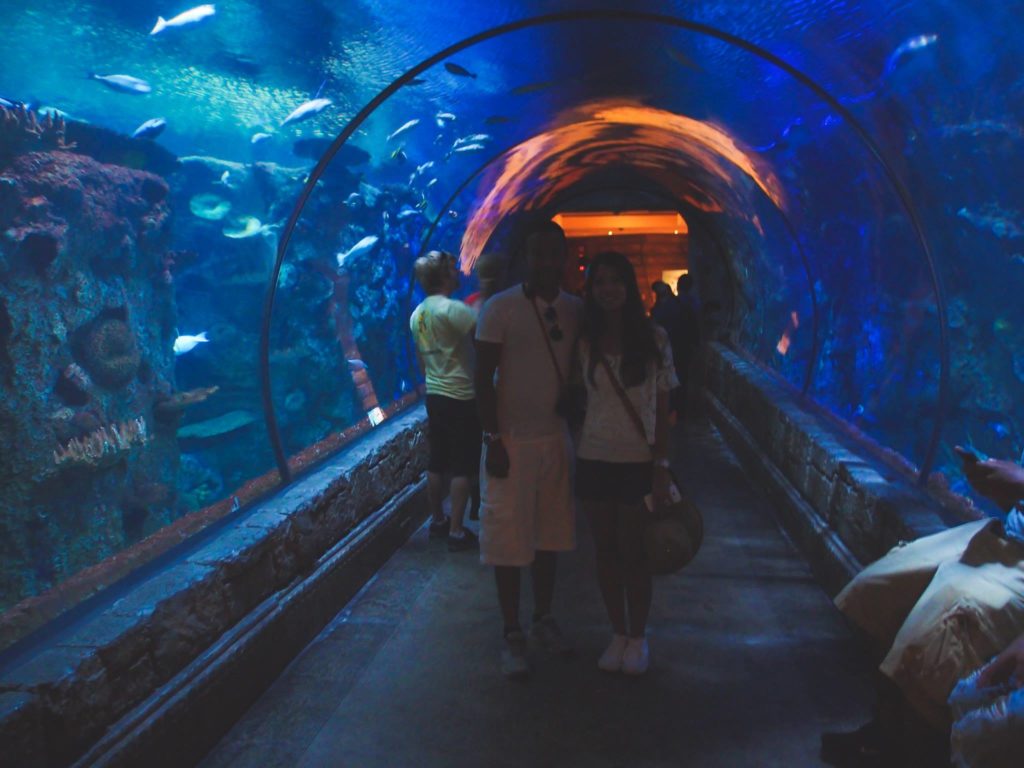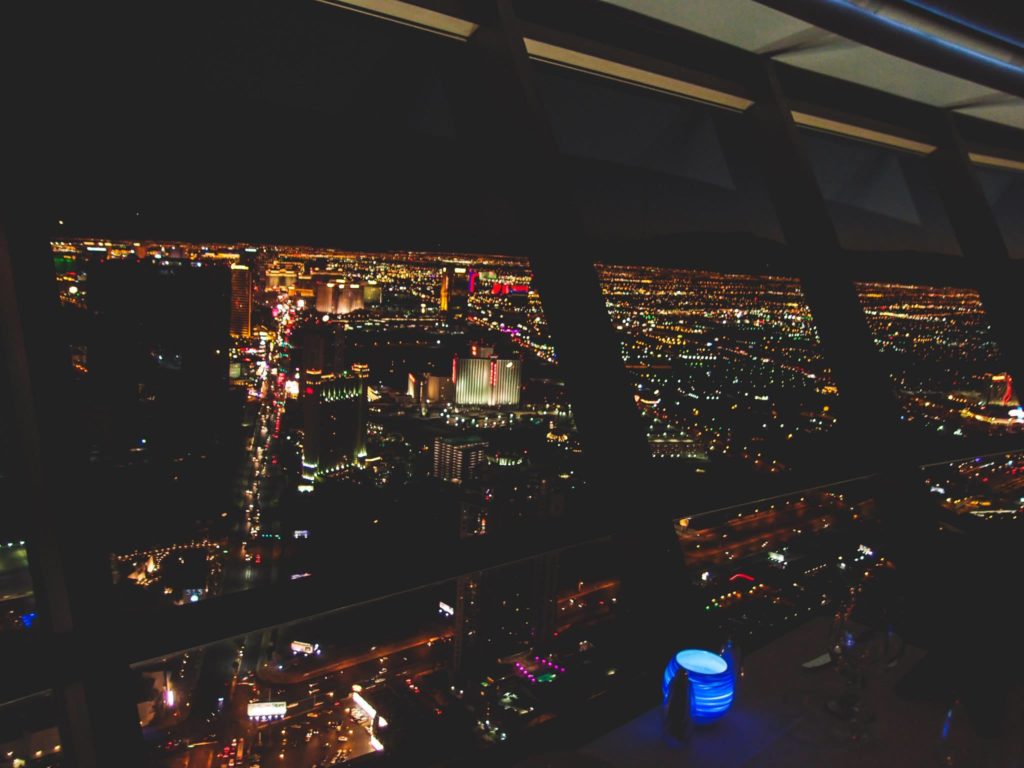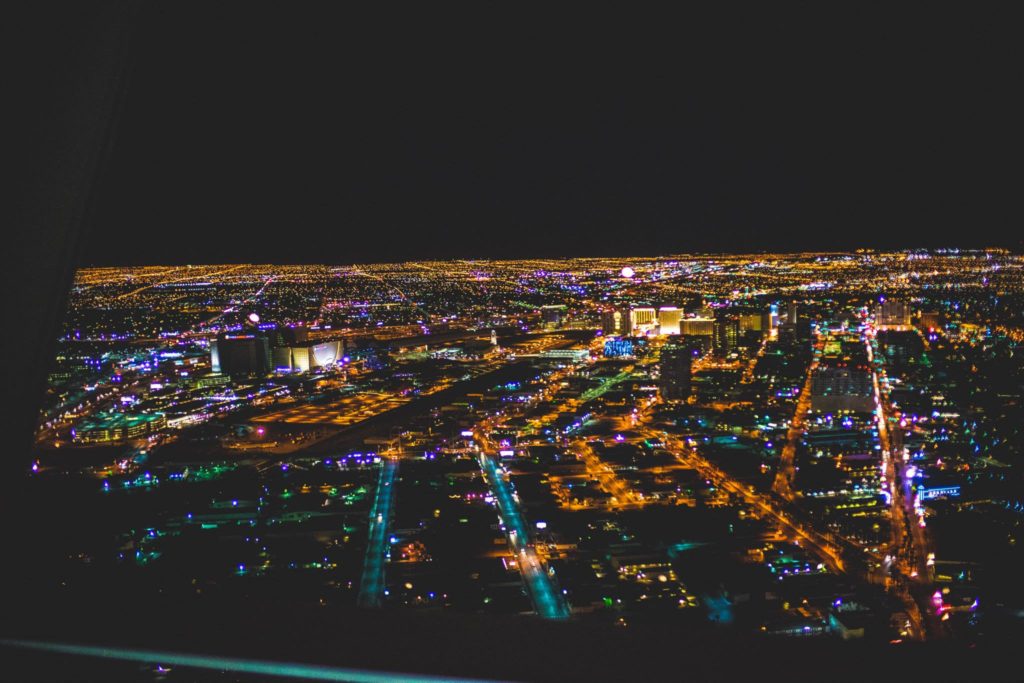 Where do you go when you visit Las Vegas? What kinds of things do you do?
-Gretch