My husband and I like to take 1 or 2 international trips a year if at all possible and for the earlier part of 2016, we decided to go to China! We had our options, but my husband saw a deal one day and asked me if I wanted to go. I knew China was going to be different and it was so out of the box for us because we've never really been to mainland Asia. However, we also knew that we had really good college friends that lived there and so we sent them an email, booked out flights, and planned away! Our stops were Hong Kong, Xi'an, and Beijing.
Prior to our trip, my husband and I got shots that were recommended by the CDC and applied for our Chinese Tourist Visa. The Visa process was so easy. We went to a travel agency in Oakland, dropped off our application and passport, and picked it up a week later. We also bought a pack of facemasks from Amazon because we read that it was necessary for Beijing. However, we ended up not using it at all and never felt the need to either. Other than that, we packed up two carry-ons and were ready to go!
This post will focus on Hong Kong, which was our first stop. We booked a non-stop flight to Hong Kong on United Airlines. We left SFO Saturday afternoon and arrived in Hong Kong Sunday afternoon. It was a 14 1/2 hour flight. The longest one I've ever been on. After the 7th hour, I was so ready to be done. Unfortunately, I also can't sleep on planes and so it was a lot of movies and games for me.
14 1/2 hours later, we finally landed! We got some HK dollars at an ATM, found a taxi, and headed to our hotel. We booked a night at Novotel City Gate, which was right by the airport and made for a quick taxi ride, which was much needed after such a long flight. We booked this hotel because it was close to Lantau Island, which was our first stop the next day. After much needed sleep, we woke up refreshed and ready to explore. Our friends met up with us at our hotel. It had been 5 years since we last saw them and it was so nice catching up and seeing them married! They too were going to travel with us throughout our entire trip and were basically our local tour guides! 🙂
First stop was Lantau Island. We bought tickets to ride the Ngong Ping 360 Crystal Cabin Cable Car (that was a mouthful) to get to the island. It was super cool because we could see below us as well as around and you get a view of the Big Buddha statue during the ride.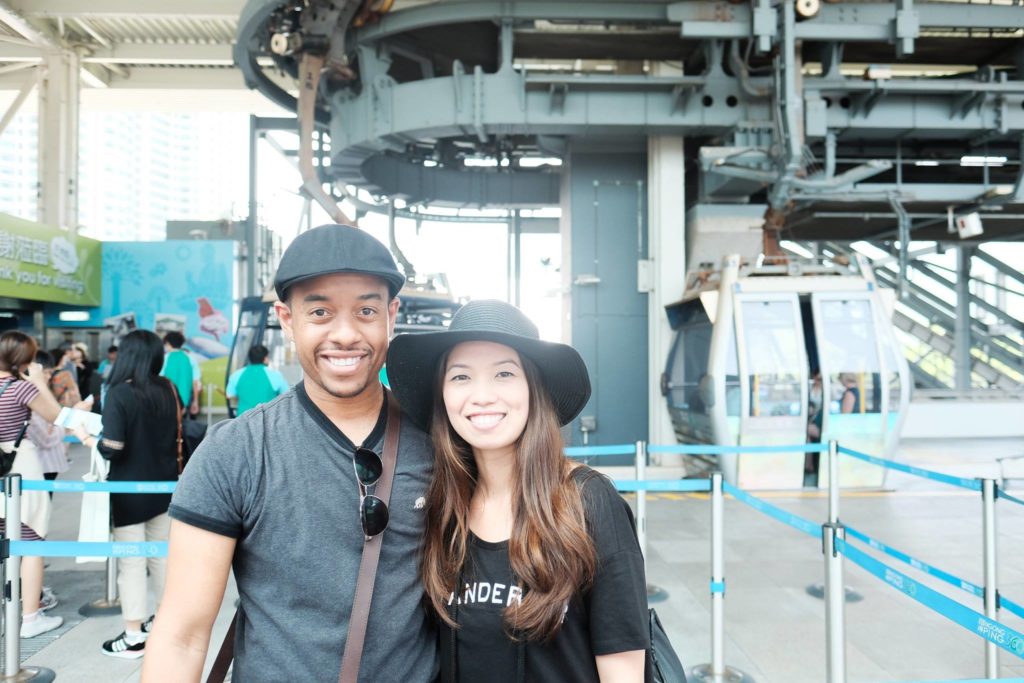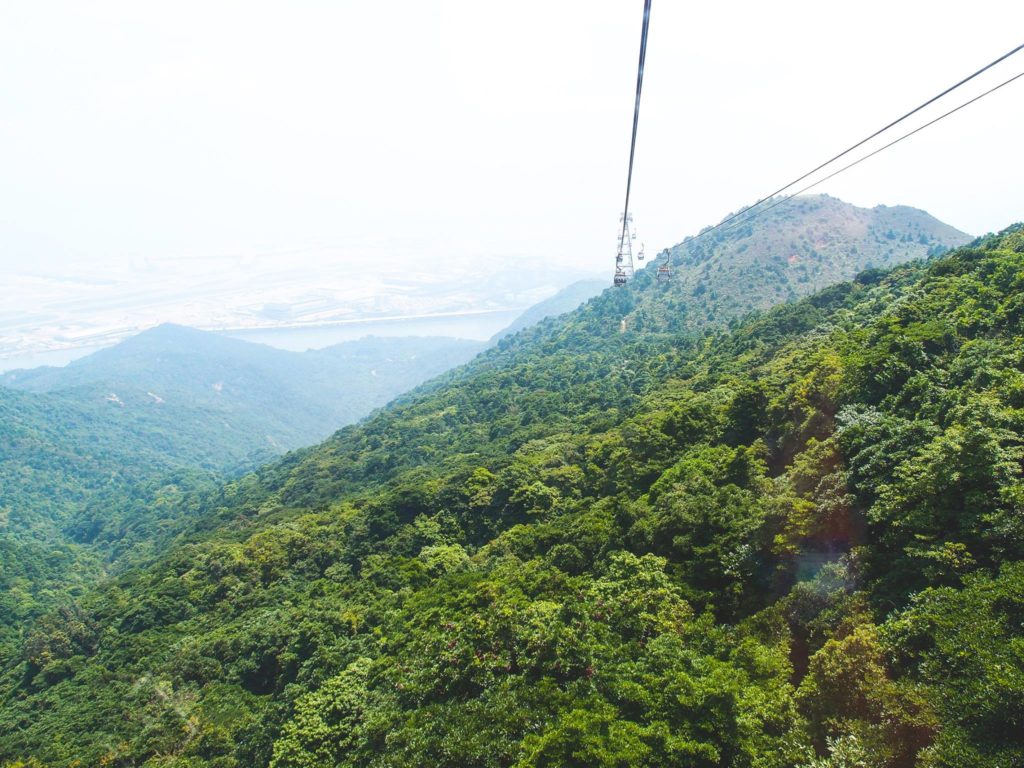 Once we were done, we made our way to the Big Buddha (Tiantan) Statue. Pretty amazing!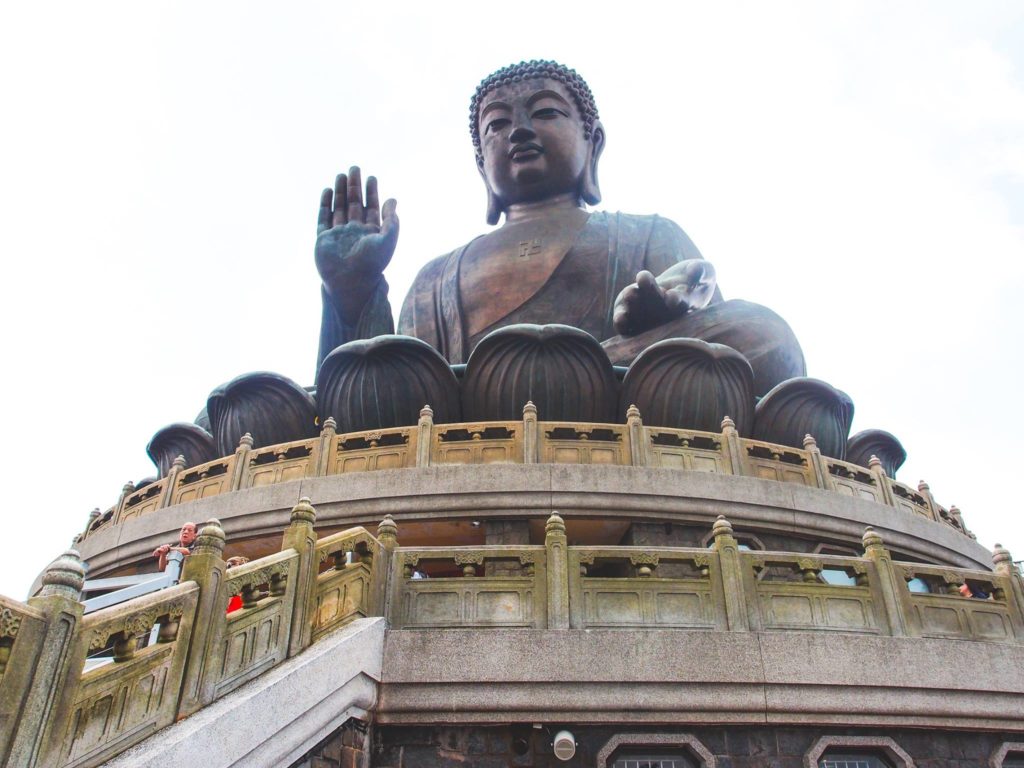 We then made our way to Po Lin Monastery.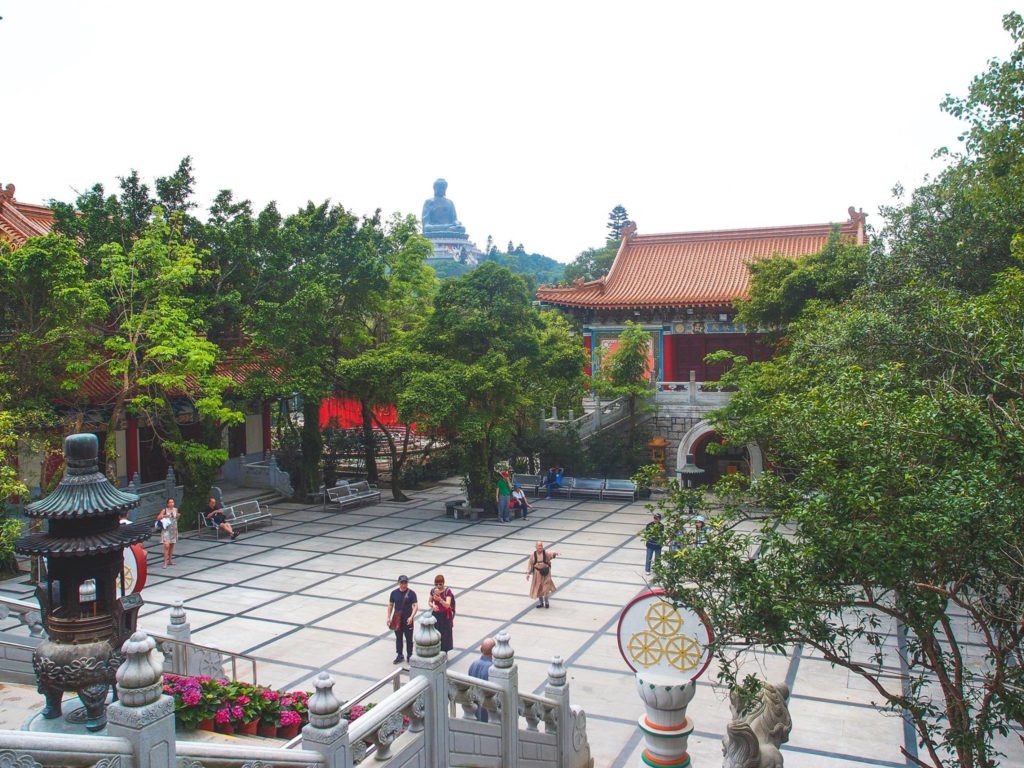 Our friend showed us a tradition where you light incense and make 3 wishes and so we got a chance to do that.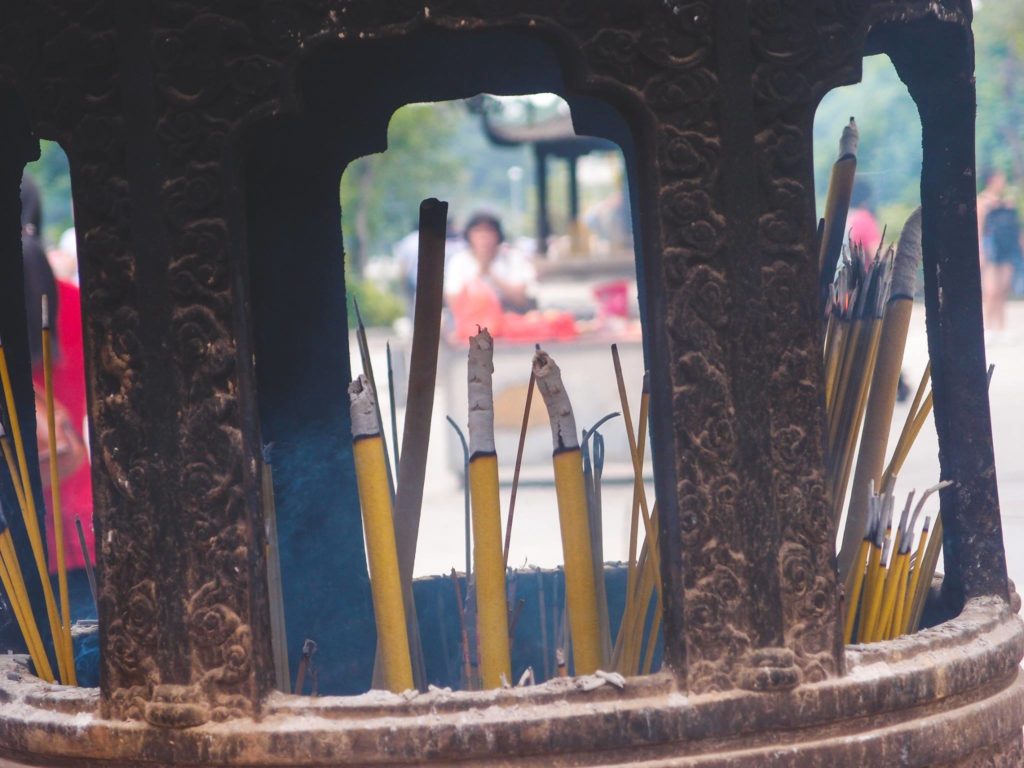 For lunch, we stopped by a vegetarian cafe that was on the compound.
While we were here, we also attempted to go on the Wisdom Path, but ended up turning around because we really didn't know where it was leading.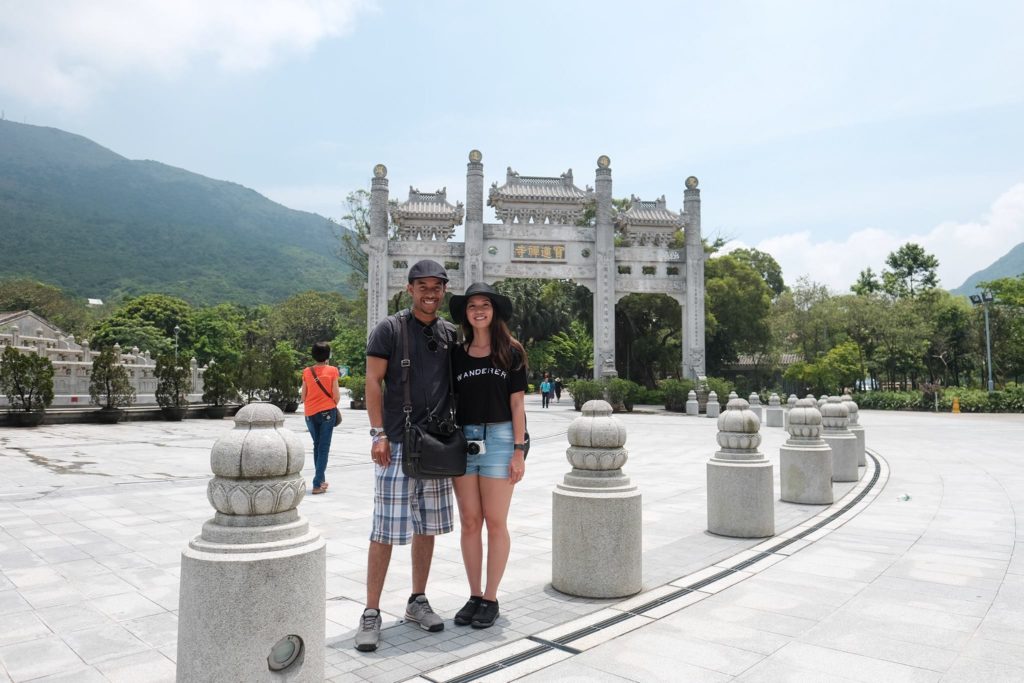 Afterwards, we took a bus to Tai O, which is a fishing village nearby. It was really interesting to see how locals lived and we were glad we were able to make this stop, explore the village a bit, and try out some awesome seafood at one of the restaurants.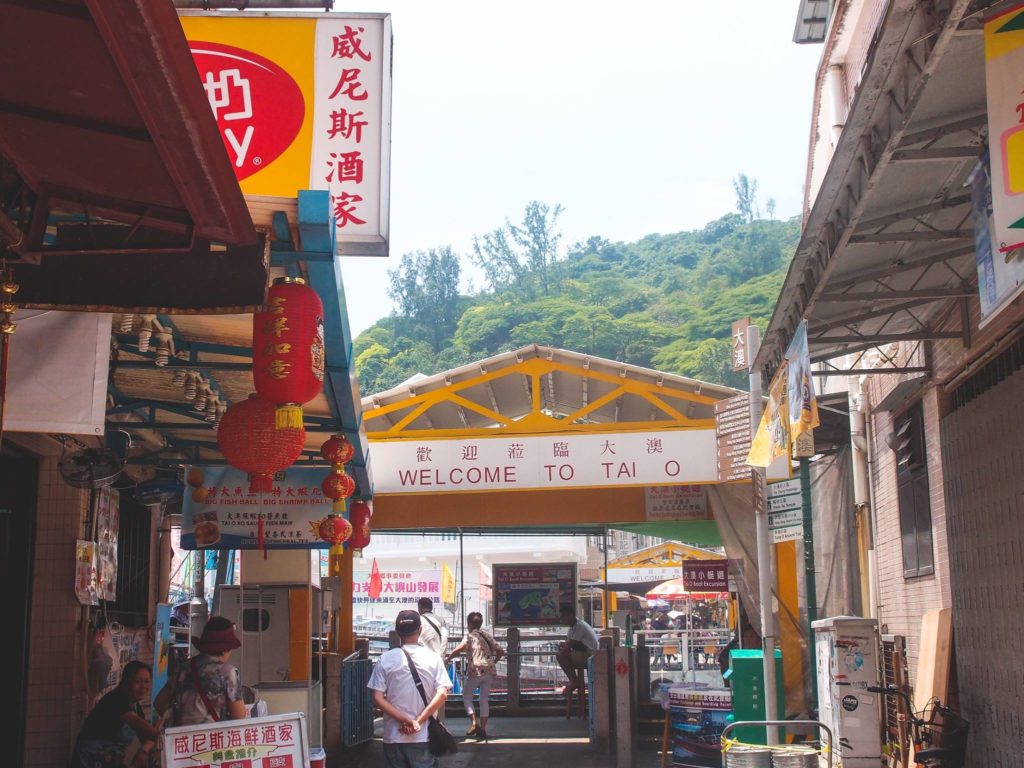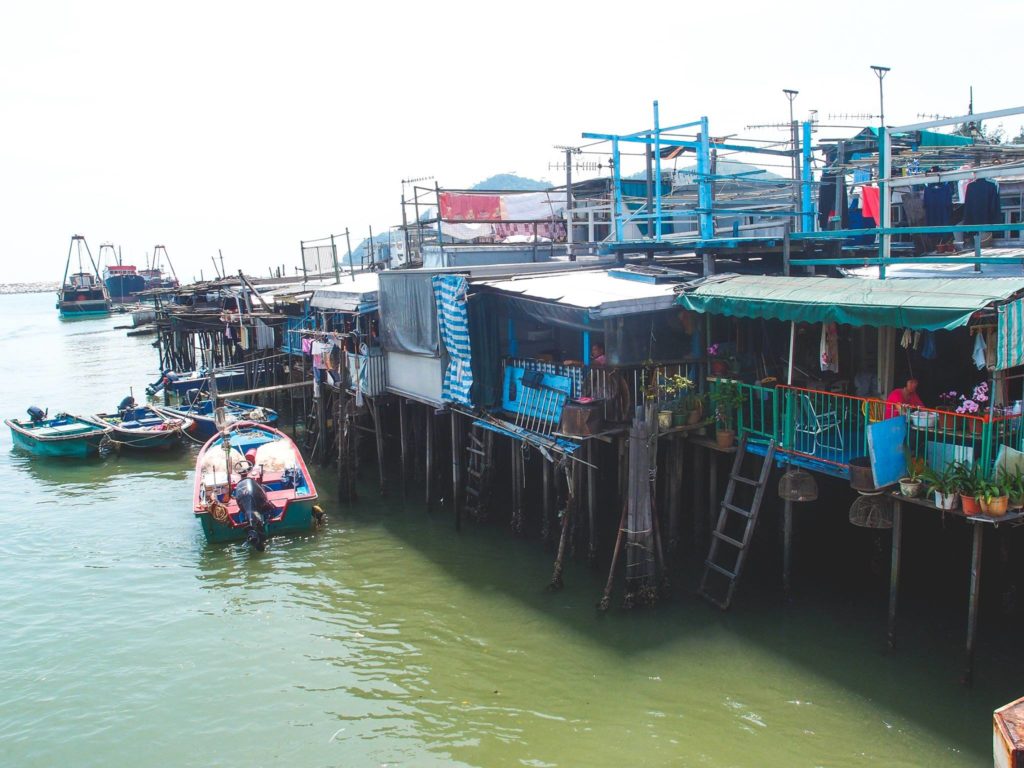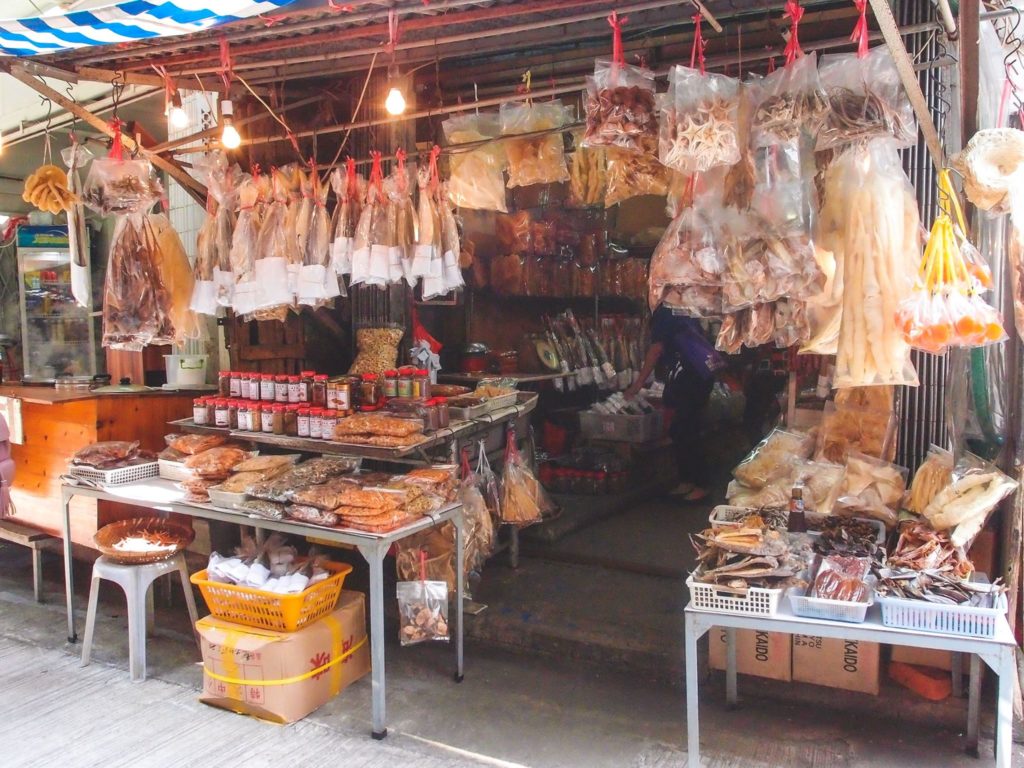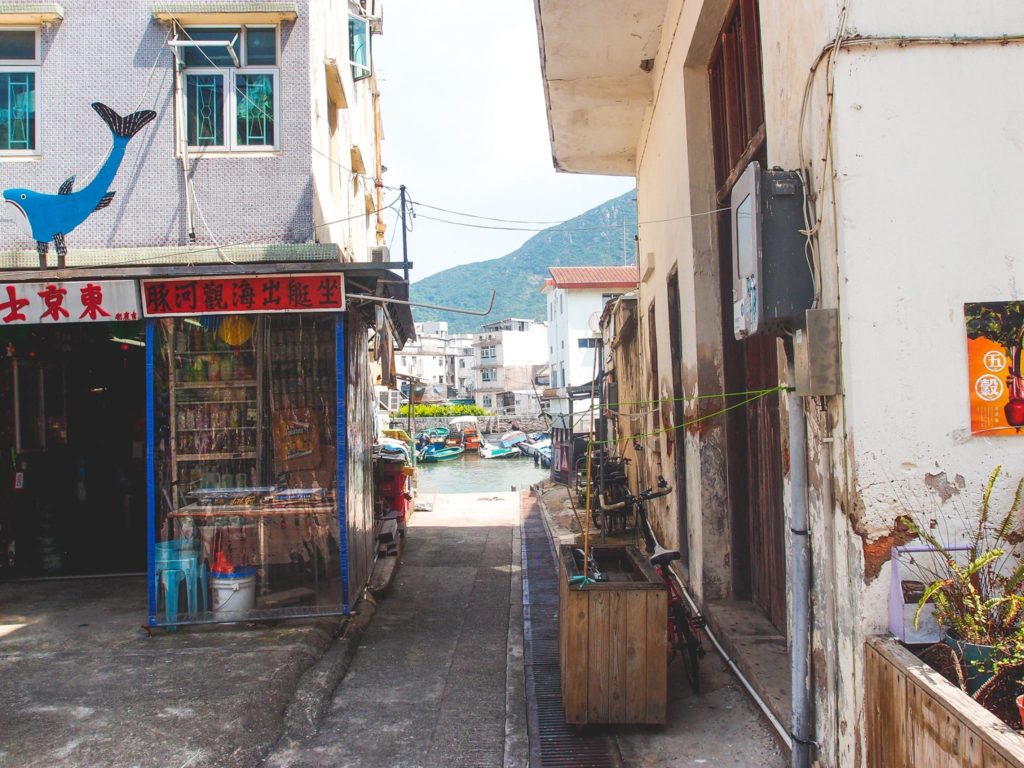 At the restaurant we ate at, they actually brought out a bowl filled with boiled water so that we could clean our utensils. It was definitely something we had to get used to.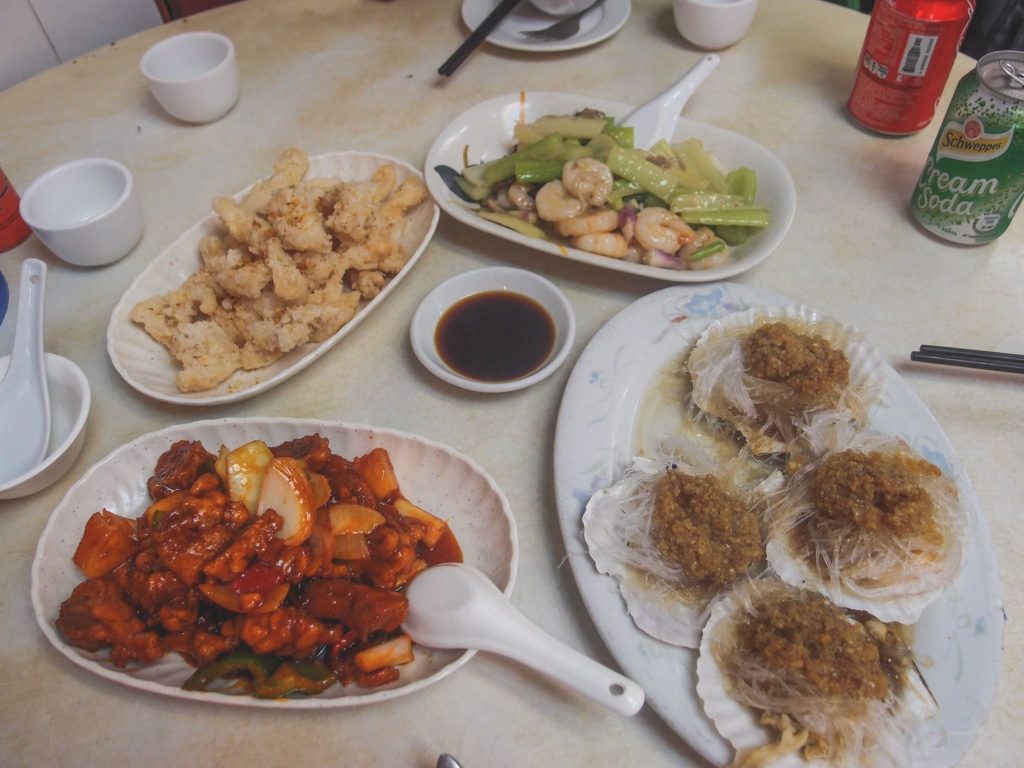 After Tai O, we headed to Kowloon to check into our next hotel, which was called Hotel Sav. That night, our friends took us out to an amazing ramen restaurant called Ichiran. Seriously, the best ramen I've ever had!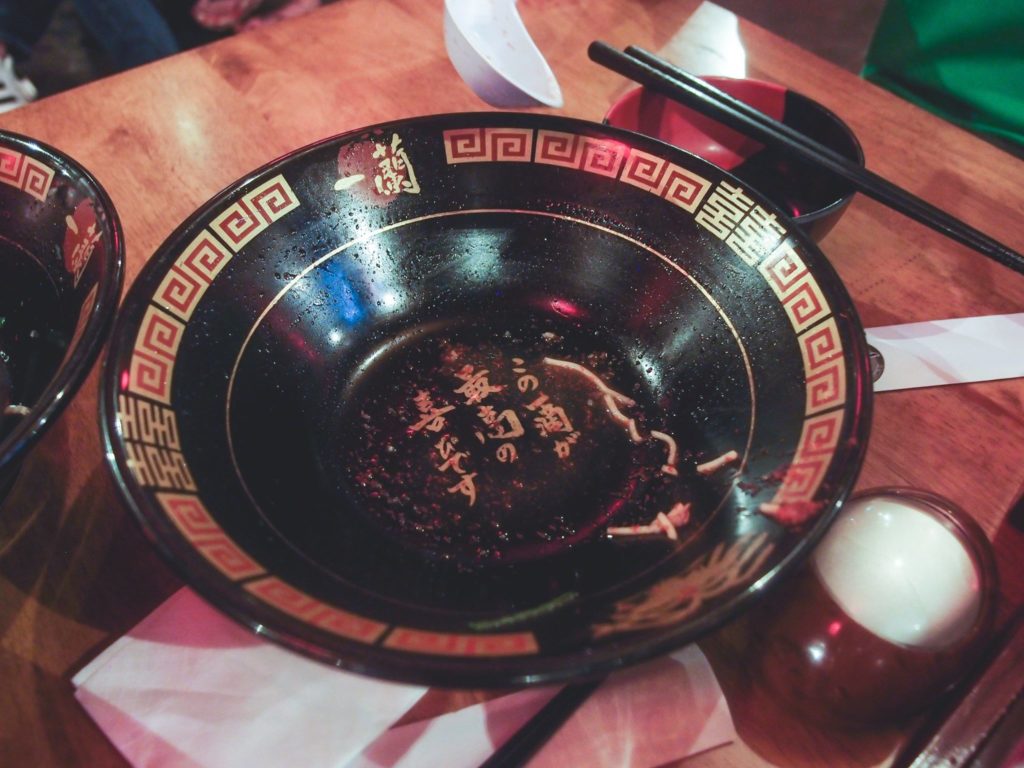 Afterwards, we took a tram up to Victoria Peak to see some awesome views of Hong Kong lit up at night! So pretty!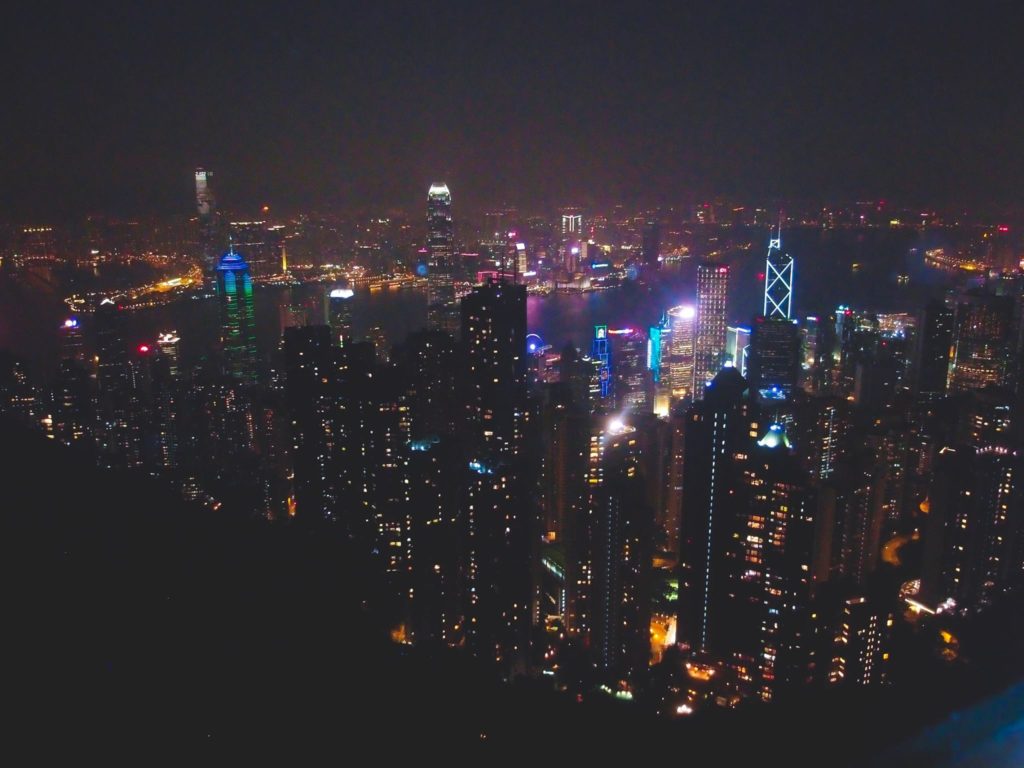 The next morning, our friends took us to have a traditional Hong Kong breakfast. This piki bread was so good.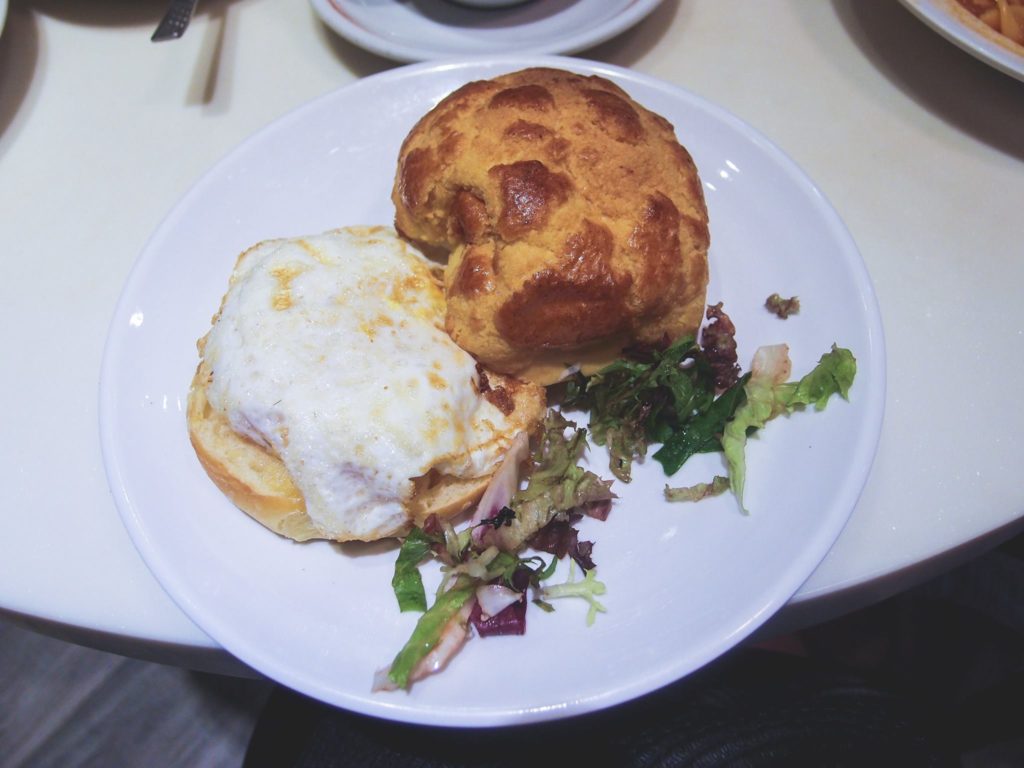 Then we went to a shopping district where all the luxury brands were and ended up having lunch at a legit hole in the wall. It was exactly what I pictured when our friend told us he had a dirt cheap hole in the wall spot. He wasn't kidding. We had to go through a building, past a few mini shops, and further into this building that opened up to what you see below. This was definitely an experience.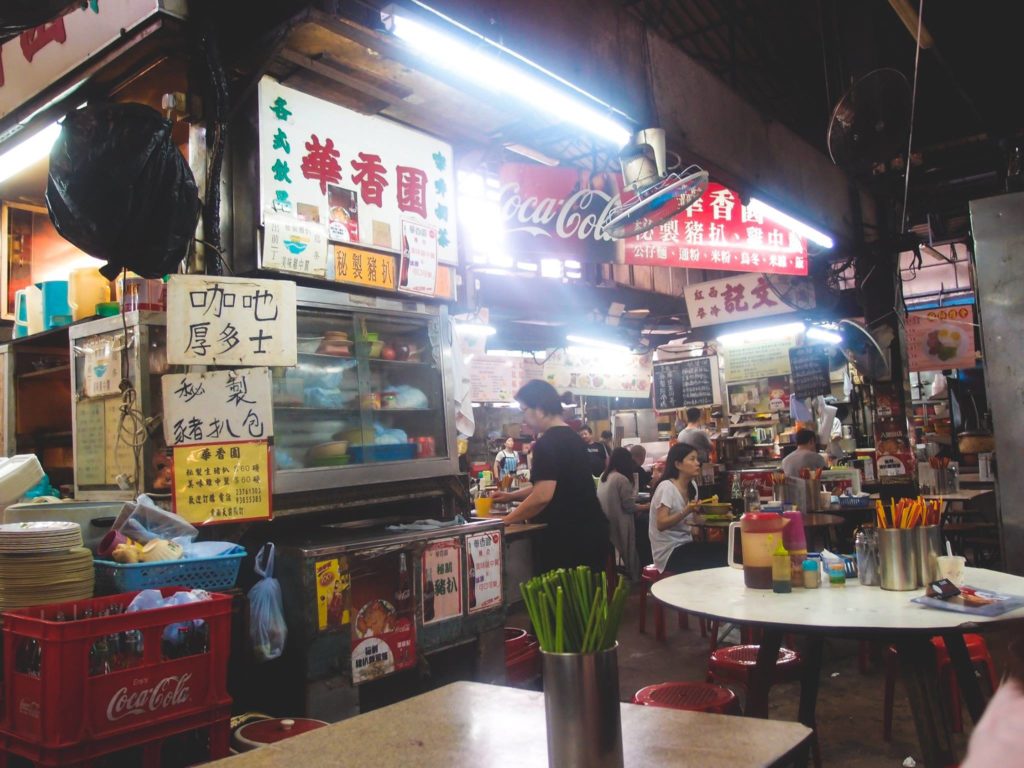 Finally, we made our way to Victoria Harbor to check out the views.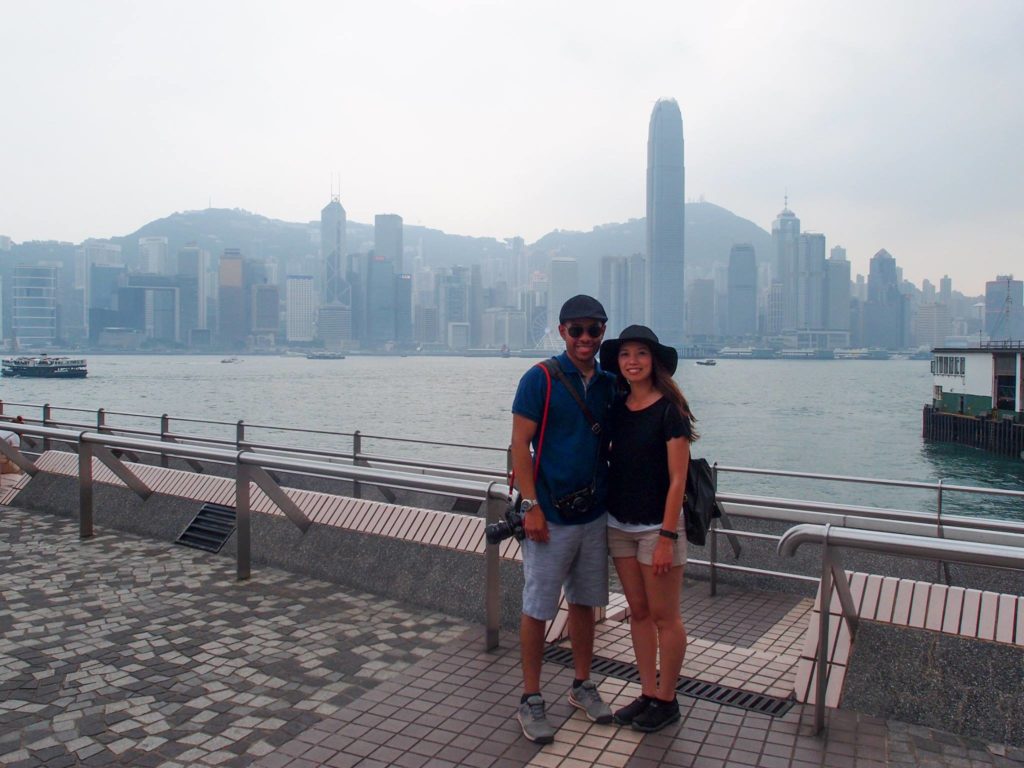 And then headed to Star Garden. Avenue of Stars was under construction and so it took us awhile to find Star Garden. It was hot and humid at that point and all we wanted was to be back inside an air conditioned place, but we did find our way and got to take our photo by the Bruce Lee statue!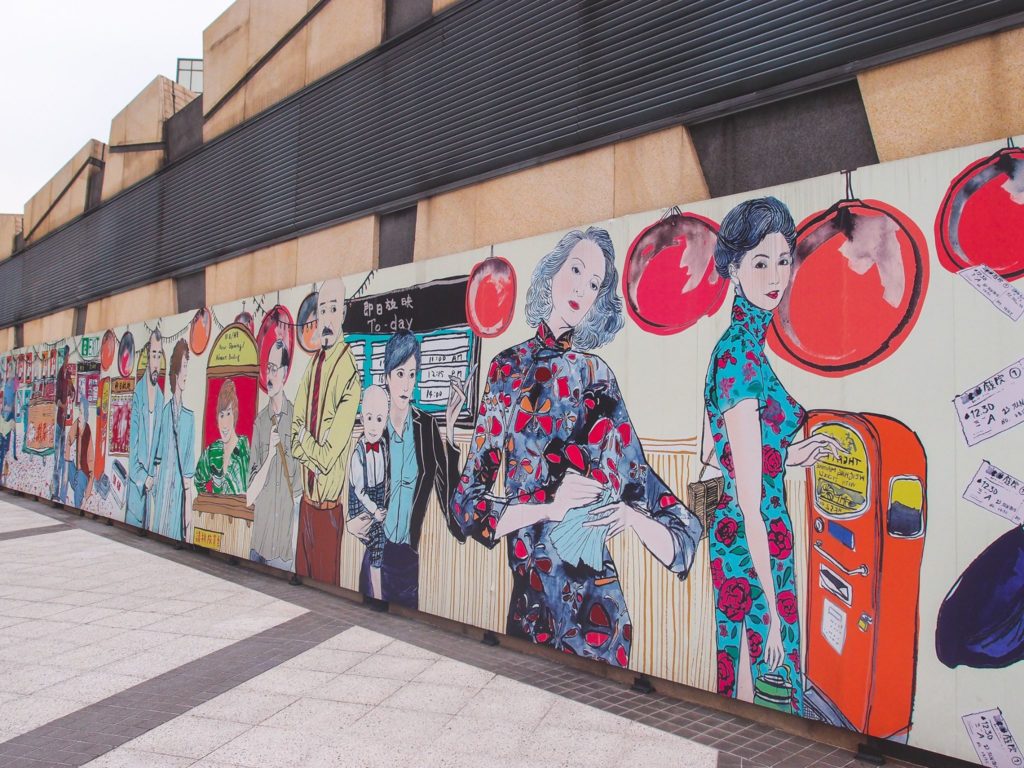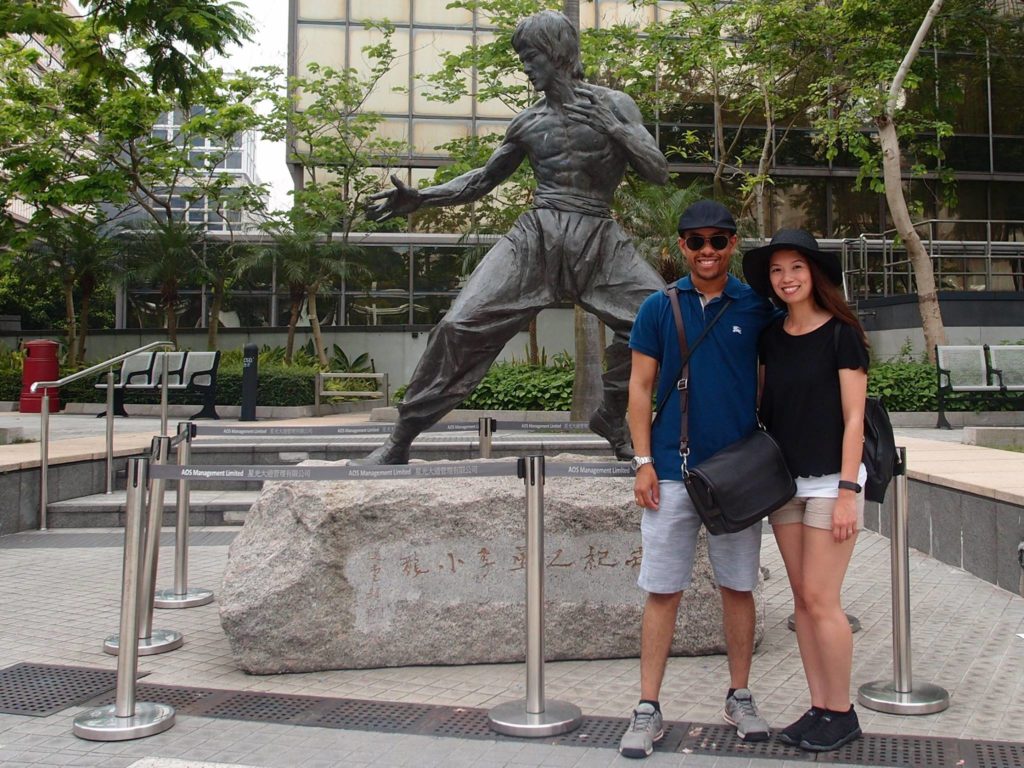 We ended the day with Dim Sum for dinner.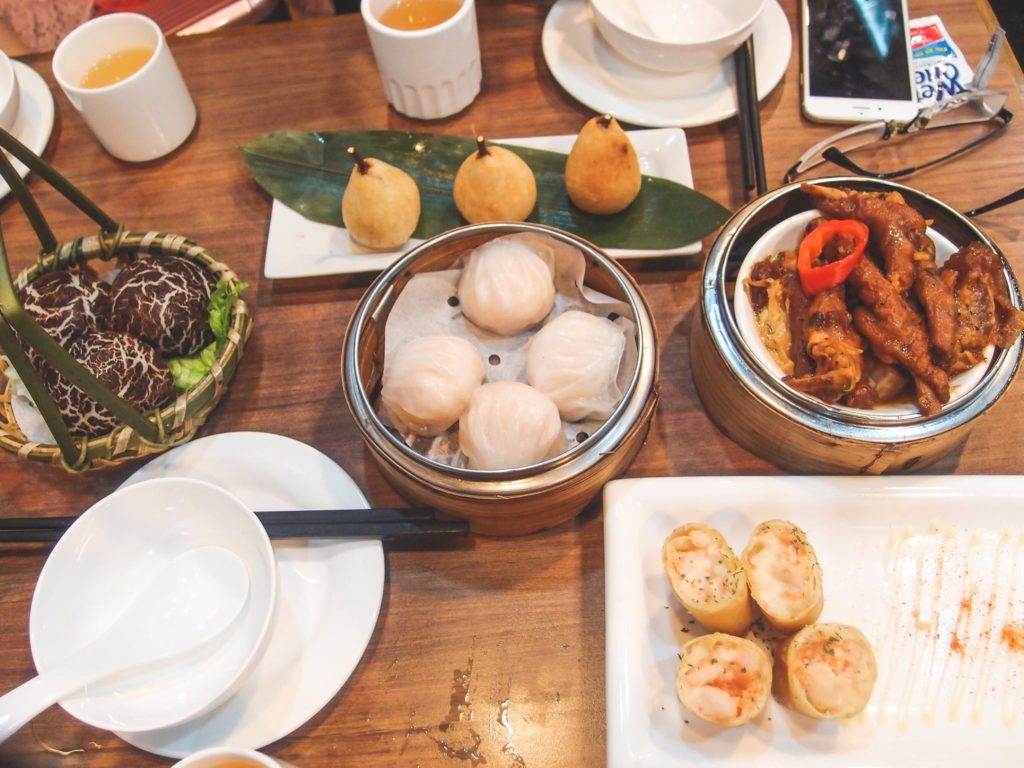 The next morning, we explored Kowloon a bit before making our way to the airport to catch a flight to Xi'an.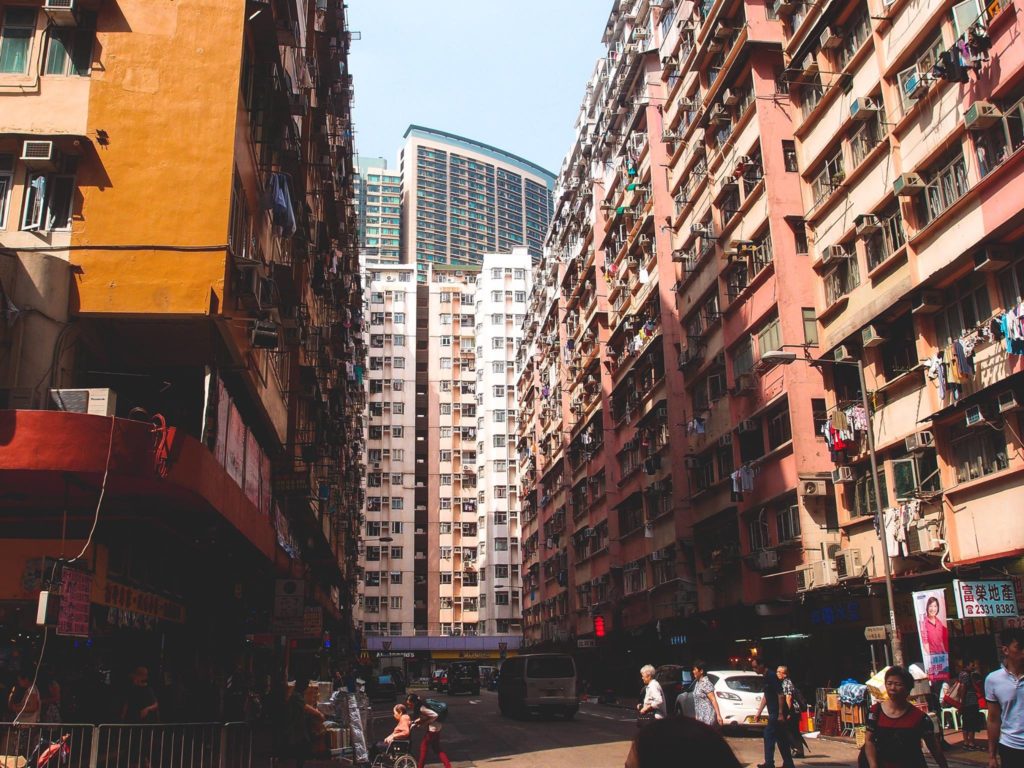 -Gretch