The last time I was in Europe, I didn't think of purchasing designer goods because 1) I didn't want to spend the money, 2) I didn't realize how much more I would be saving by buying it abroad versus the US, and 3) I didn't know about the VAT refund. This time around, I was more aware of the potential savings and put money away just in case. I knew I wanted wallets to go with the purses I've bought in the past and knew that finding matching wallets in Spain was a possibility. But, who was I kidding? I knew that I would end up buying something. 🙂
Spain's VAT Info/Process:
Eligible shoppers are permanent residents of a non-EU country
Standard rate is ~21%
Minimum purchase amount is 90.16 euros
Be sure to ask at the store whether or not they do VAT refund. If they do, the process is simple. Be prepared to show them your passport. They generally are familiar with the process and will fill out all the forms needed.
Prior to leaving the country, make sure to get your stamp for your purchases at the airport customs desk. You have to go here prior to checking into your flight and going through security. Make sure you give yourself sufficient time to do this since the line can get long.
After you get your stamp (make sure your goods are unused/sealed because you might have to present them to the customs officer), check in, and go through security, look for a Global Blue kiosk. At the kiosk, present your completed tax forms to receive the refund via credit card or cash.

Cash – You get less back, but you get the money right there. Depending on your purchase, you may get US dollars back. Otherwise, they give you Euros.
Credit Card – It will be refunded via credit card, but it takes time to get back.
The Goods
On the way to Casa Mila in Barcelona, we walked by the Chanel store so I made a note to go back there after our tour. I told my husband I just wanted to "look" to see what they had. When we finally made it to the store, we were helped by a staff member instantly. Since I already knew the type of product I was looking to buy, I asked the staff member to show me all of their wallets. There was no point in looking at anything else. Frankly, that would be dangerous with me. 🙂 I was presented with a ton of options. I own the Chanel Classic Flap in black caviar and wanted a small wallet to go with it. After looking at a few, I finally decided on this little one. It wasn't caviar, but I was okay with that.
Details/Price:
Classic Coin Purse: Lambskin & Silver-Tone Metal
Color: Black and Burgundy
Barcelona Price: 380 euros
Total Cost (USD): $397 less ~$46 (VAT cash refund) = ~$351
US Price: $475 (Chanel Website)
Total Savings: $124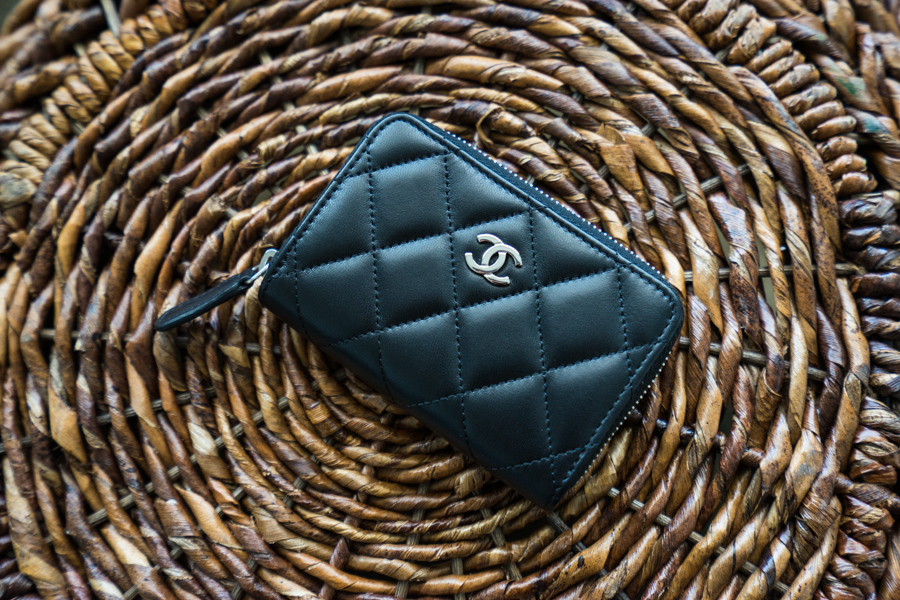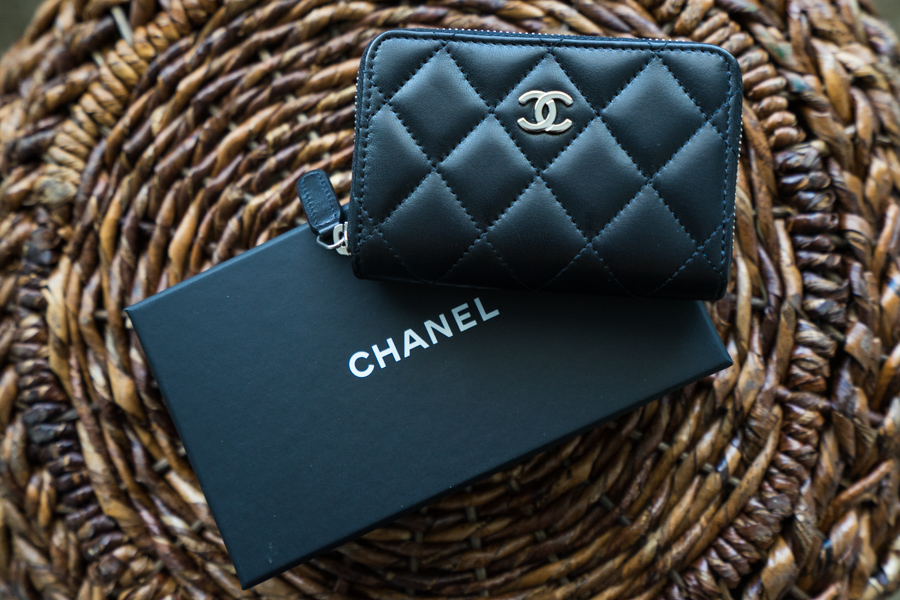 My wallet and purse together. I love it! 🙂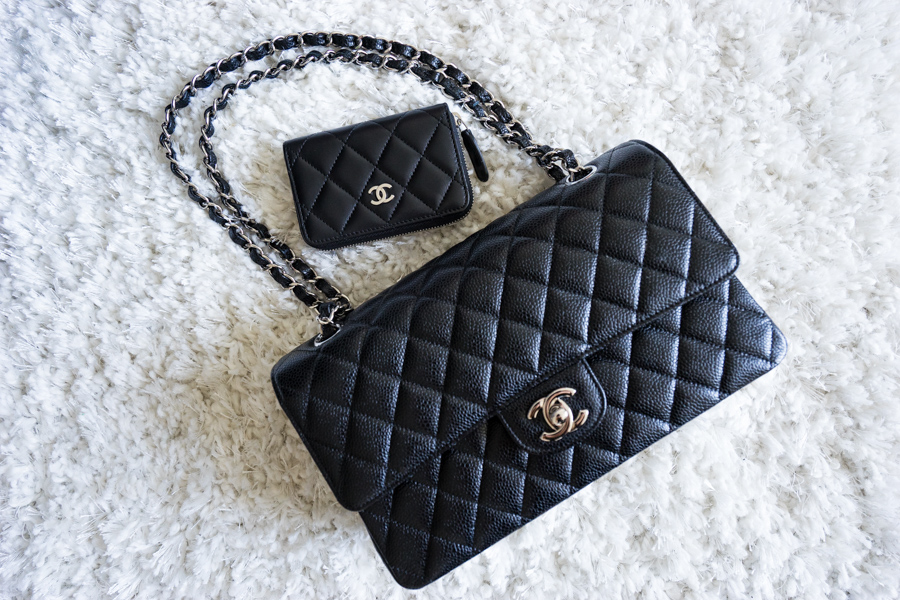 My next purchase was in Madrid. I needed a wallet to go with my Louis Vuitton Neverfull bag. There was a wait at this particular LV store, but it wasn't too bad. My criteria for this purchase was that it had to have the red accent to match my purse, it had to be damier patterned, contain a zip for coins, and it had to be a normal-sized wallet. Thankfully, I found one in one of their glass displays. It was exactly what I was looking for.
Details/Price:
Clemence Wallet
Color: Brown
Pattern: Damier
Madrid Price: 360 euros
Total Cost (USD): $377 less ~$47 (VAT Euros cash refund) = ~$330
US Price: $530 (Louis Vuitton Website)
Total Savings: $200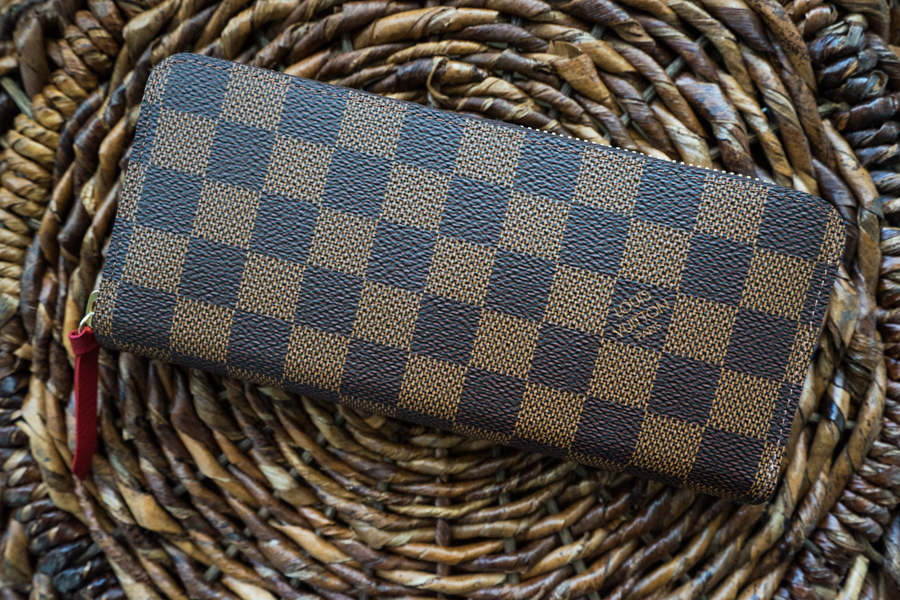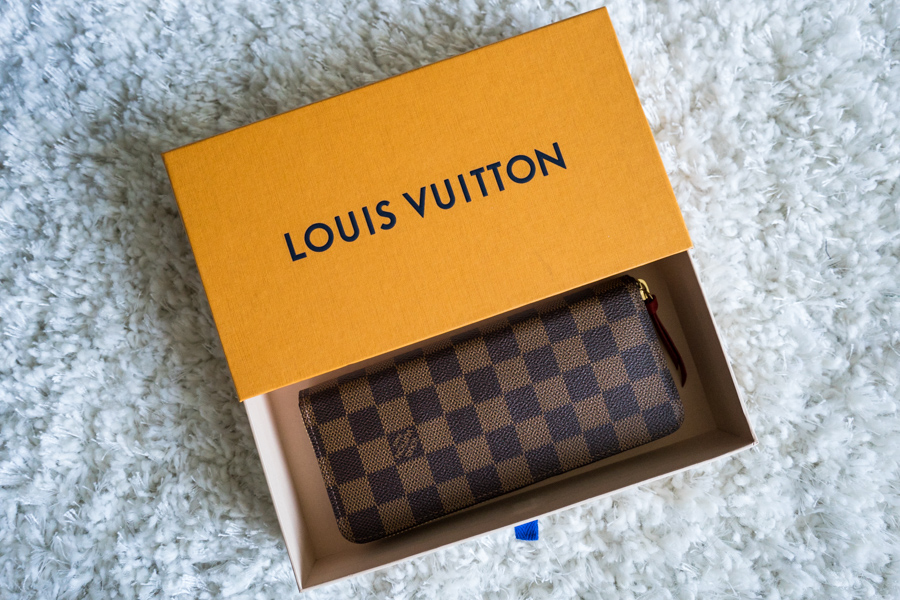 My matching set! 🙂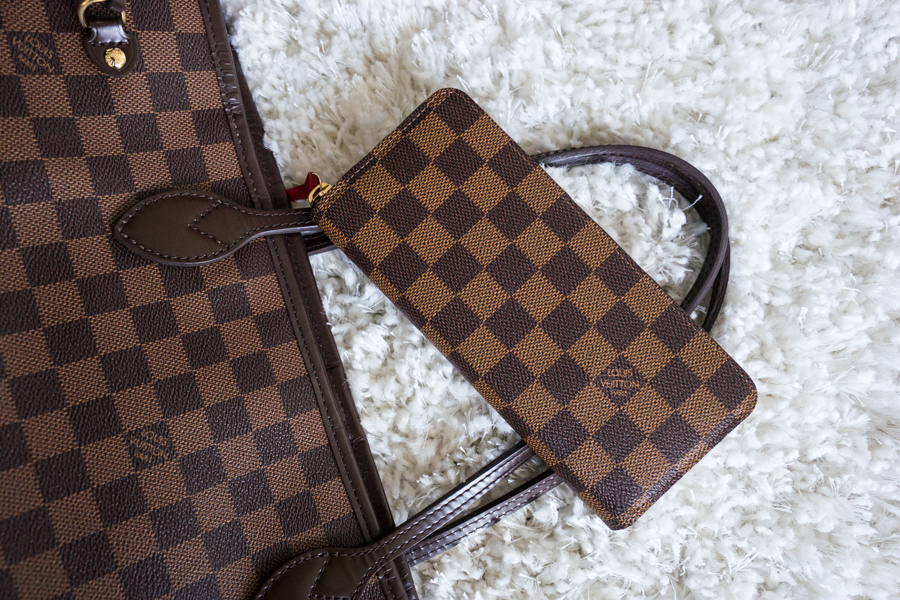 My last purchase was a Longchamp Le Pliage. I've been wanting a good travel tote for a while now. Even though my LV Neverfull is awesome to travel with and fits perfectly underneath airplane seats, I don't particularly like bringing it abroad. However, it is my go-to for short trips. I also always bring my black backpack when I go on international trips, so my criteria for a travel tote was for it to be big enough to hold my backpack plus a ton of other random stuff. The Le Pliage fit this criteria perfectly.
In the US, I went to a Longchamp outlet store looking to buy one of these. They had it for ~$112 except all the colors were bright or neon and I couldn't justify spending ~$100+ on one knowing I wasn't happy with the color. I really wanted a navy colored one. When I saw the Longchamp store in Madrid, I couldn't resist. I think it also helped that our suitcases were getting full and we needed more space to store all the things we were buying. At least that is what I keep telling myself and my husband. 😛
Details/Price:
Le Pliage Tote
Color: Navy
Size: Large
Madrid Price: 85 euros
Total Cost (USD): $89 less ~ $16 (VAT Euros cash refund) = ~$73
US Price: $145 (Longchamp Website)
Total Savings: $72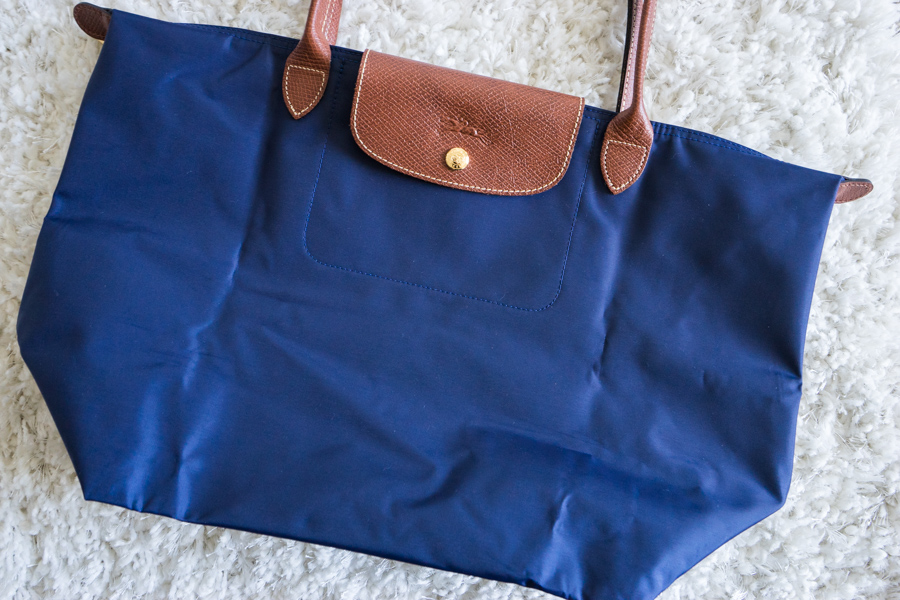 The best part of this purse is how it folds up. Total space saver! 🙂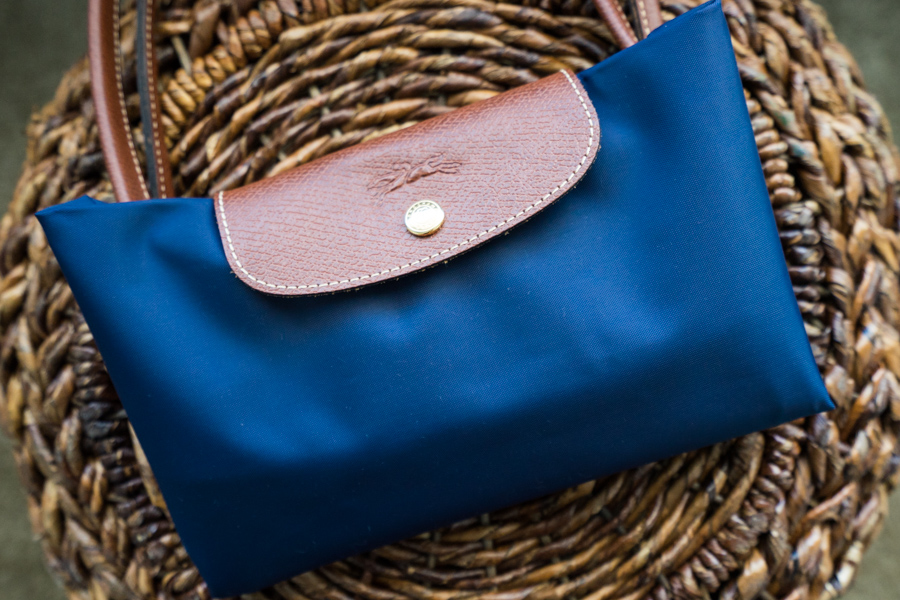 To sum it up:
Total Cost: $754
Total Savings: $396
There you have it, my Europe splurge and how I saved on designer goods while traveling abroad! In my opinion, totally worth it.
-Gretch