We went to a few restaurants and cafes while in Athens, but unfortunately, I can't remember all of them. The one thing I loved about all the restaurants was that you were always given a small plate of olives! Here are a few that we went to:
Lulu's Bakery – This was our go to spot for a quick bite to eat or to replenish our water bottle supply. I think we kept going here because it was the one place we could easily find on our own without a map.
Peacock Roof Garden Restaurant – This restaurant was located at our hotel's rooftop, which was super convenient. It has a great view of the Acropolis and the staff was great! Food was very good too.
Akrogiali Tavern – We ate here during our Cape Sounion and Temple of Poseidon tour. It overlooks the beach and is a pretty scenic place to be during sunset. This was the first time I got a true Greek salad. Basically, there were no greens!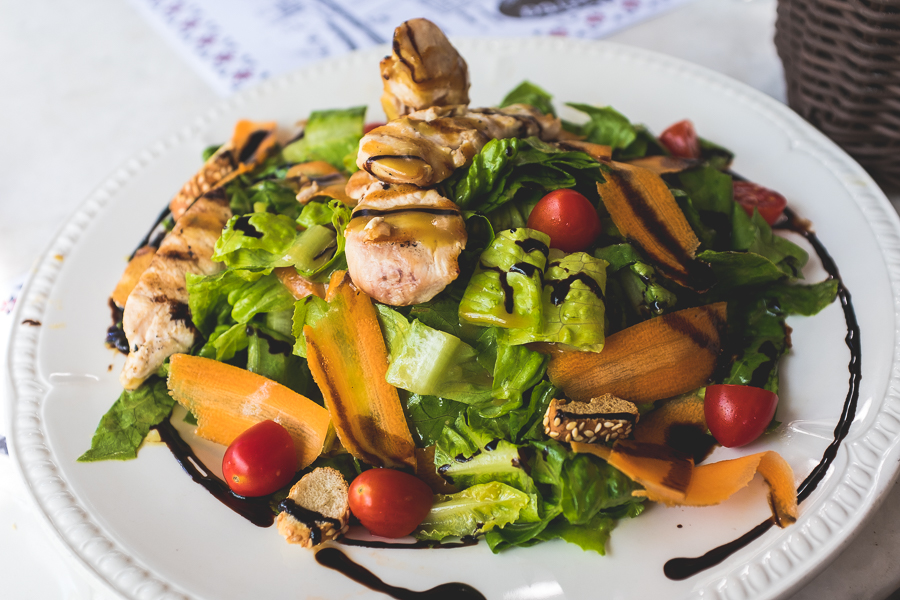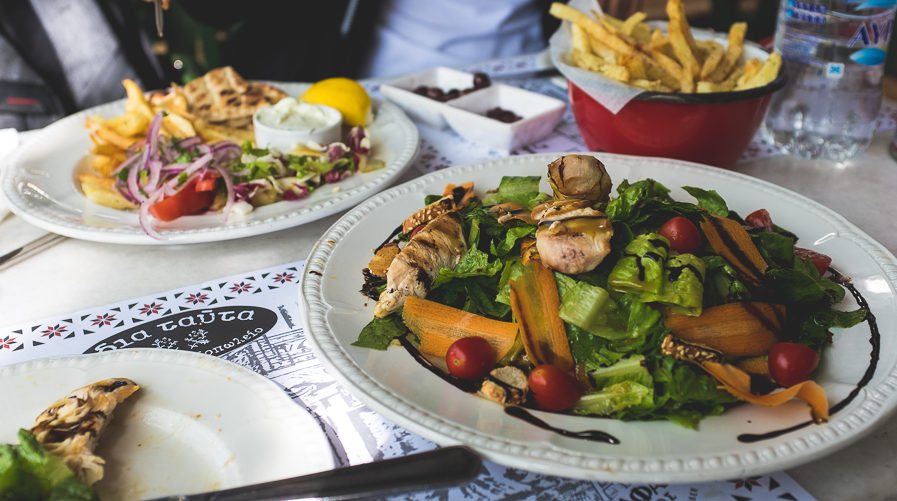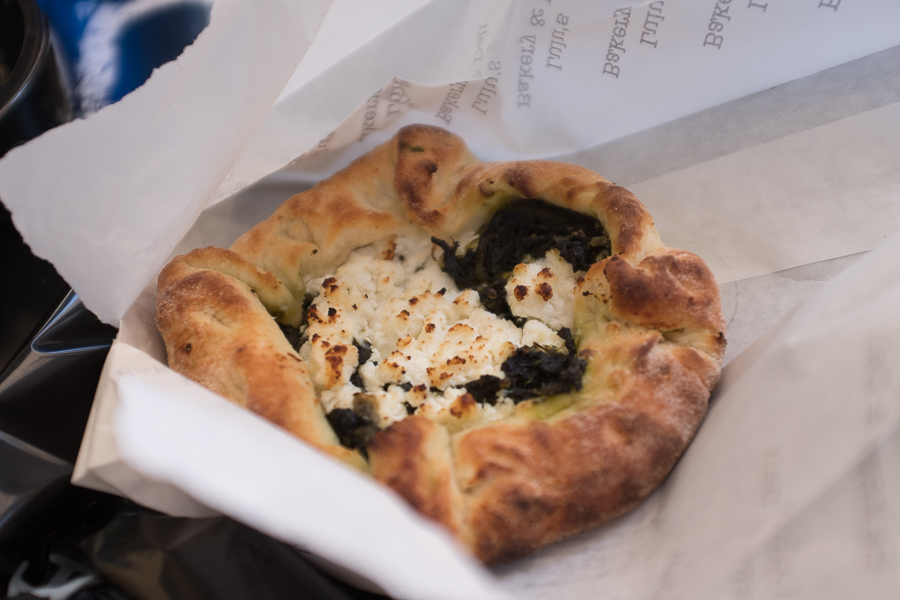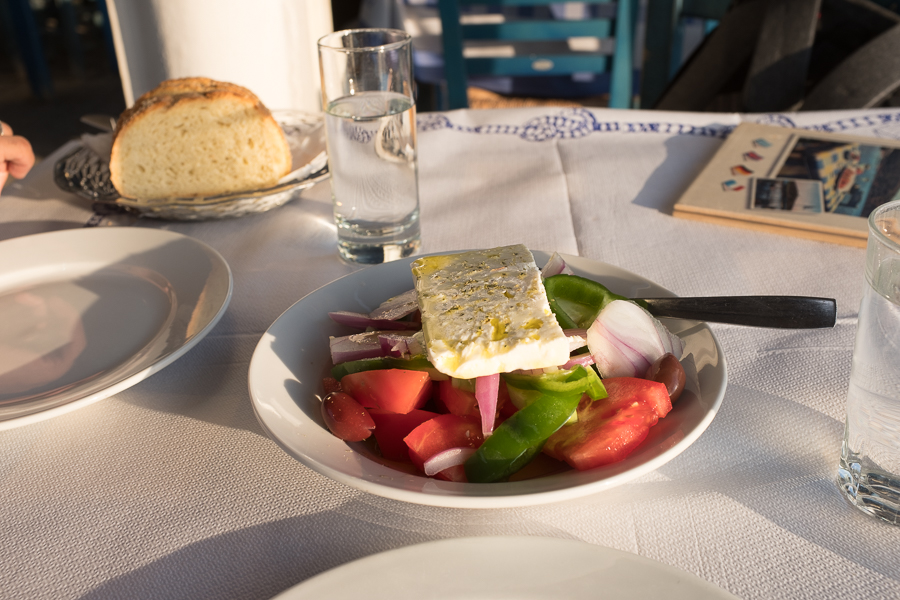 -Gretch