During our stay in Santorini, my husband and I kept going back and forth on whether or not we wanted to do the hike from Oia to Fira. We had it in our itinerary, but after seeing the distance between the two towns from Oia, we weren't too excited about the challenge. We kept joking about it throughout our stay by suggesting we start the hike right then and there. On our last day in Santorini, we finally caved with a compromise. We would do the hike, but only to the midpoint, which is the town of Imerovigli. It made sense to do it. We had just checked out of our hotel and our flight wasn't until 7ish that evening, so we had plenty of time to spare.
The hike started out fairly easy. You can't really get lost. There's only one direction to go and you just have to head that way throughout the hike. The paths are rocky, so comfortable shoes are recommended. Some parts of the hike were uphill and others were downhill. The views were spectacular and the hike was pretty peaceful. It wasn't too crowded and there are nice little stops along the way for a break. We didn't stay too long at the stops only because we were determined to complete our hike as fast as we could. The only downfall of this hike was that it was very windy at the highest points. The wind brought a cold chill. Thankfully, the clouds broke every now and again and we got a bit of sunshine to warm us up. I don't exactly remember how long it ended up taking us to get to Imerovigli, but when we finally got there, there wasn't too much for us to see. We did see Skaros Rock from afar, but were too tired at that point to keep going. We ended up stopping at a hotel and requested a cab to take us to Fira. The drive too Fira was super quick from Imerovigli. We laughed at the fact that the time it took us to wait for the cab to arrive would've been the same amount of time it'd take us to finish the hike to Fira.
In Fira, we went to a restaurant that was recommended by one of our good friends! Totally worth the trip! After lunch, we took a cab back to Oia and spent the remainder of our time laying out at our hotel's pool before catching a cab to the airport to fly back to Athens. Overall, if you are contemplating about whether or not you should take this hike, DO IT! It is not as bad as it looks. Don't let the distance intimidate you because the views along this hike are definitely a sight to see!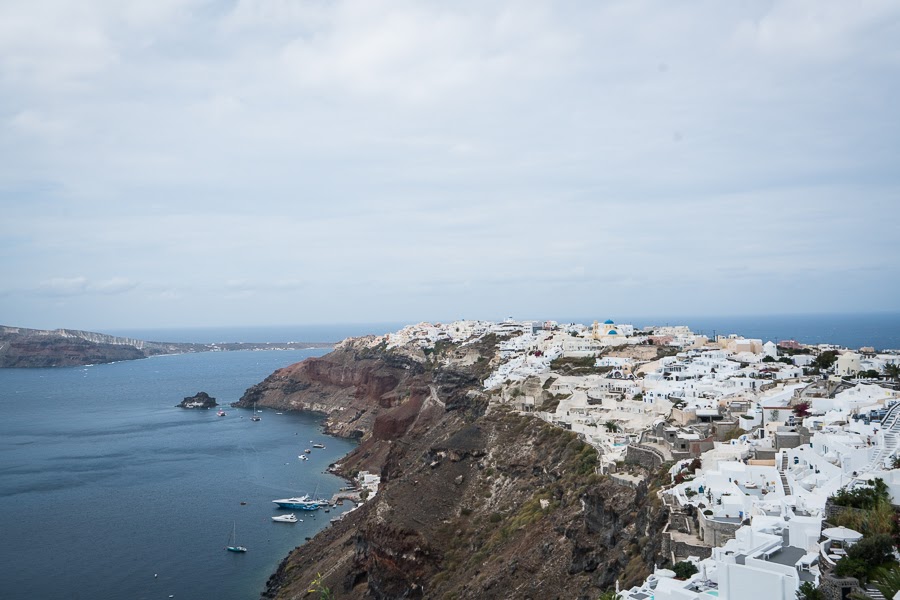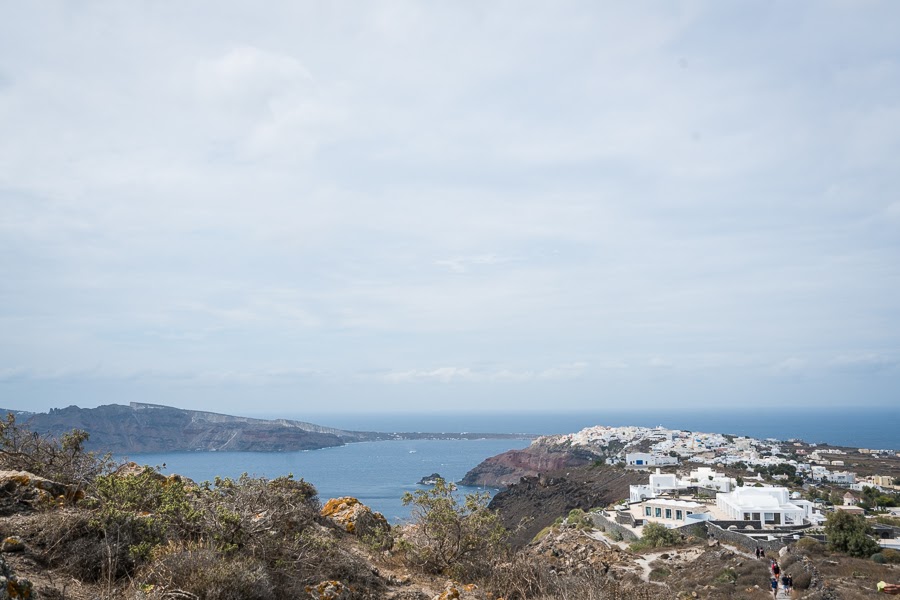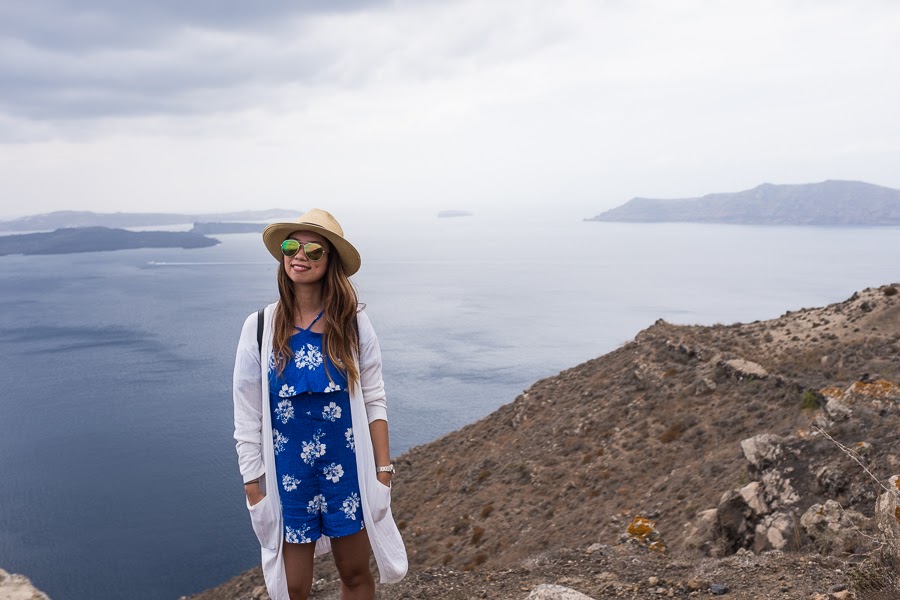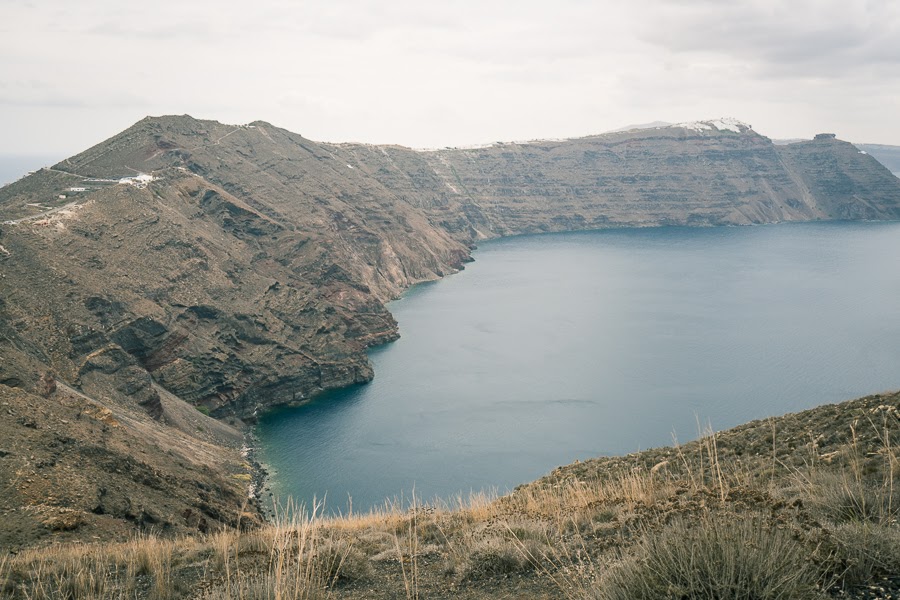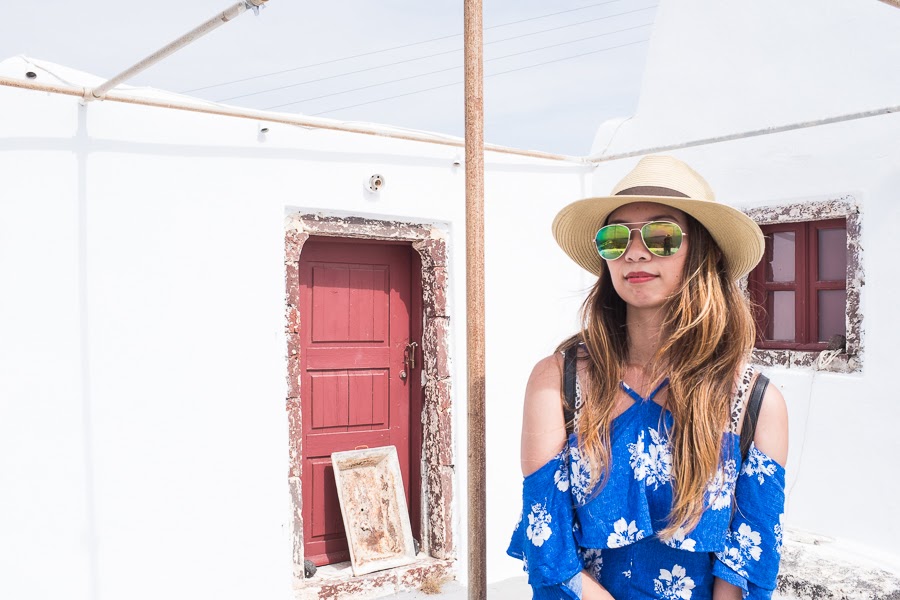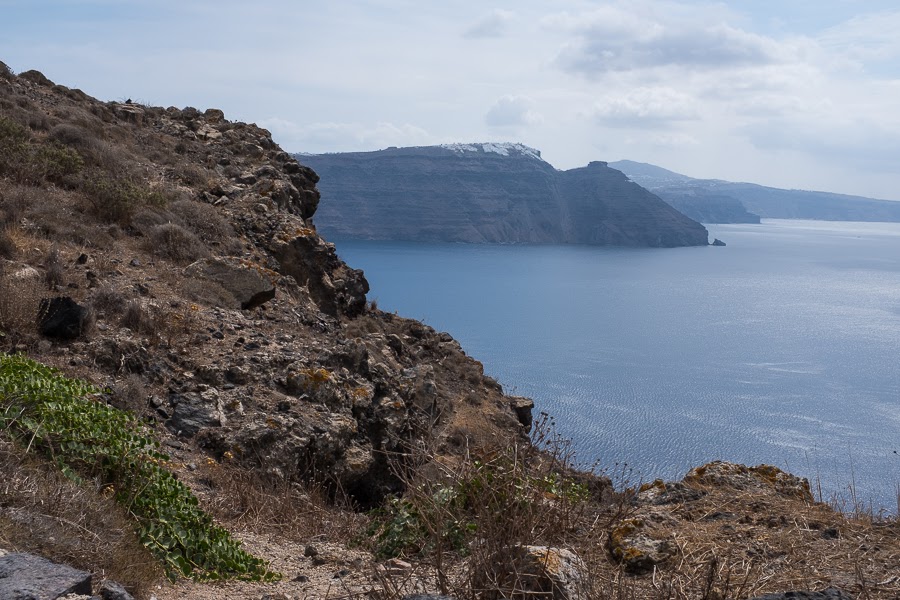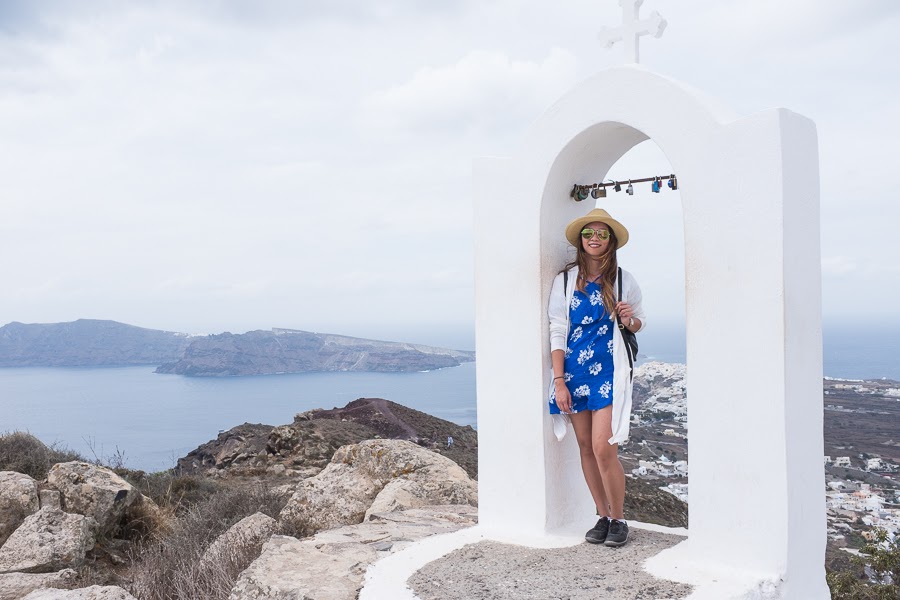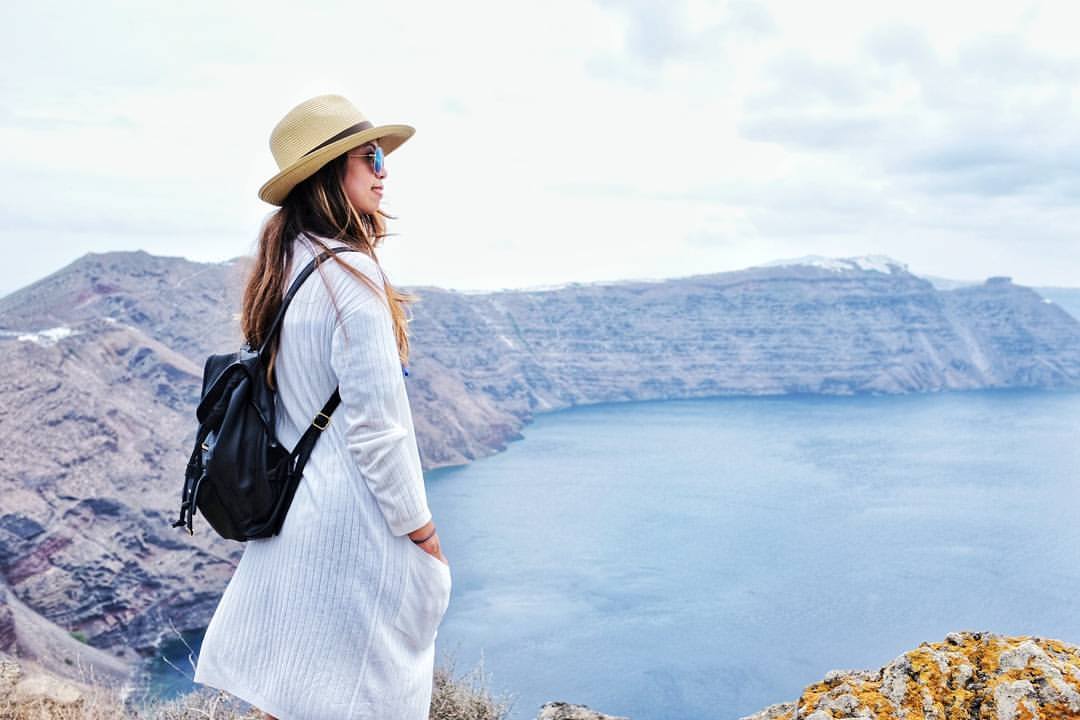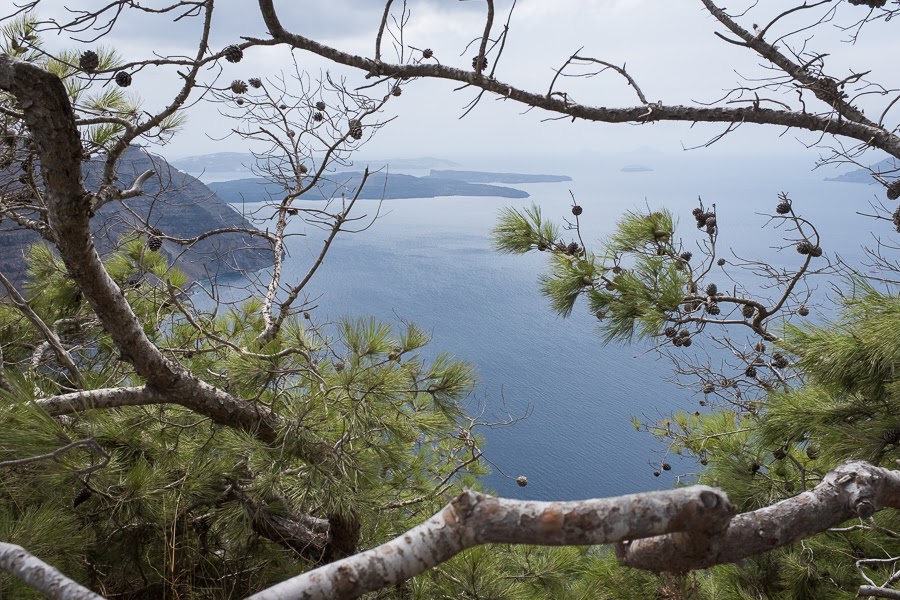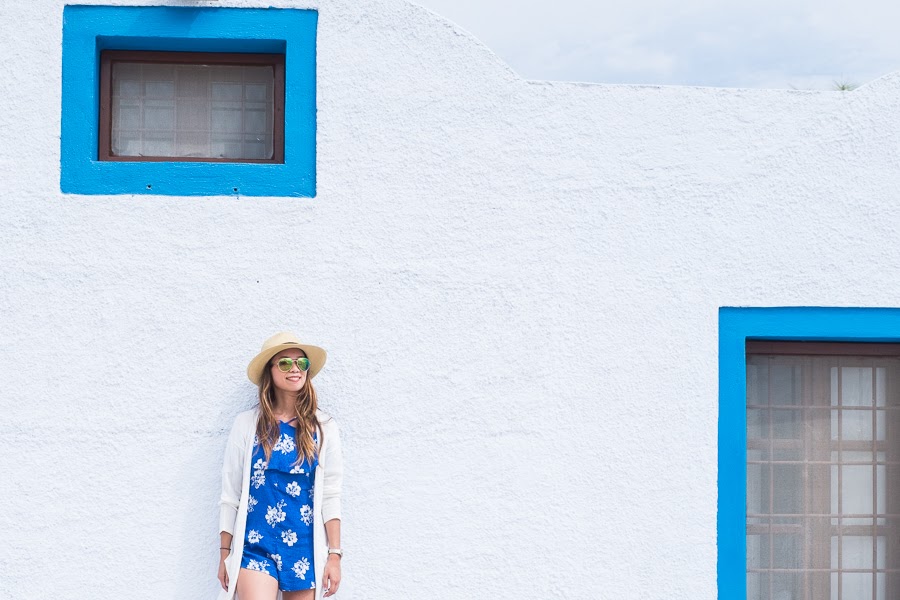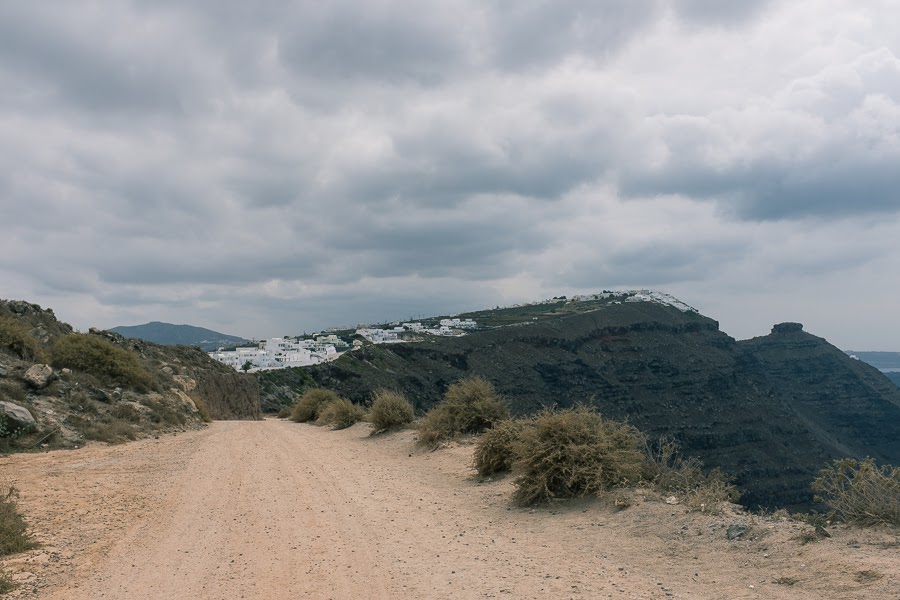 -Gretch