Last month, my husband and I headed to Greece for my 28th birthday trip! Greece has been on my travel priority list for awhile now and I am so happy we were finally able to make it happen. We only had a week, so we chose to stay in Athens and Santorini. We landed on a Sunday, which was also the last weekend in September, so all entrance fees to the ancient sites were free!!! We took advantage and went to as many places as we could. We landed around 9 AM and couldn't check into our hotel, so had plenty of time to spare, despite being jetlagged.
I intended to save the Acropolis for the following day, to give us more time to enjoy it, but we ended up going there that afternoon since it was free. We got pretty lucky with timing and ended up making it to the top during golden hour, which is basically a term used in photography describing the hour before sunset. The city of Athens is beautiful around this time. The golden glow of the sun setting against the marble of the ancient structures was so picturesque. The con of getting there around golden hour, on a Sunday, was that we only had 30-40 minutes to walk around the Acropolis before they closed it up. Thankfully, that was all the time we needed to see everything I wanted to see while still having time to take pictures.
I've seen plenty of pictures of the Acropolis and all the structures within it throughout my life, but to see it up close is definitely a whole different perspective. It's amazing how the Greeks were able to bring the materials needed to build these structures without the help of modern technology and tools.
The Acropolis is a beautiful site and definitely worth seeing if you are ever in Athens. The walk up is very easy and the views of the city from above are lovely!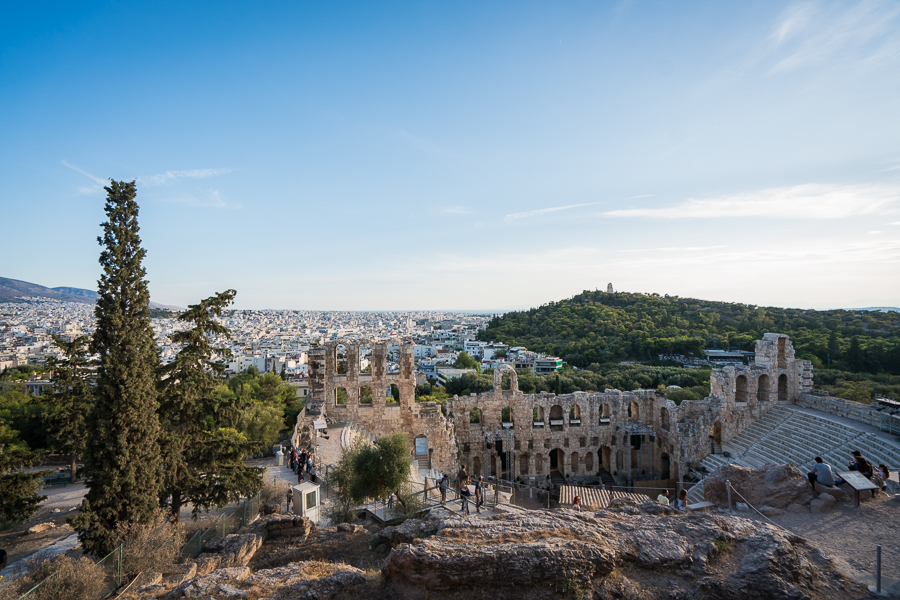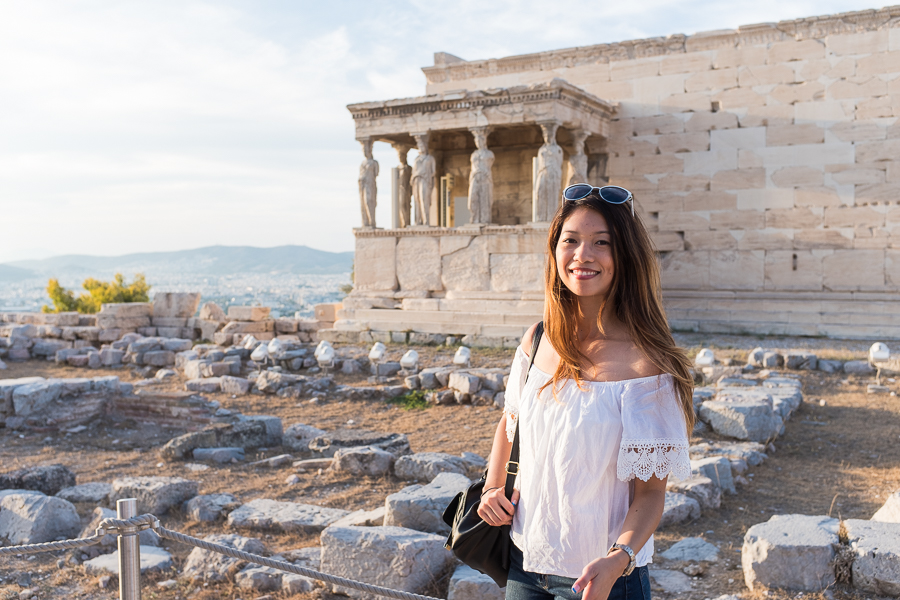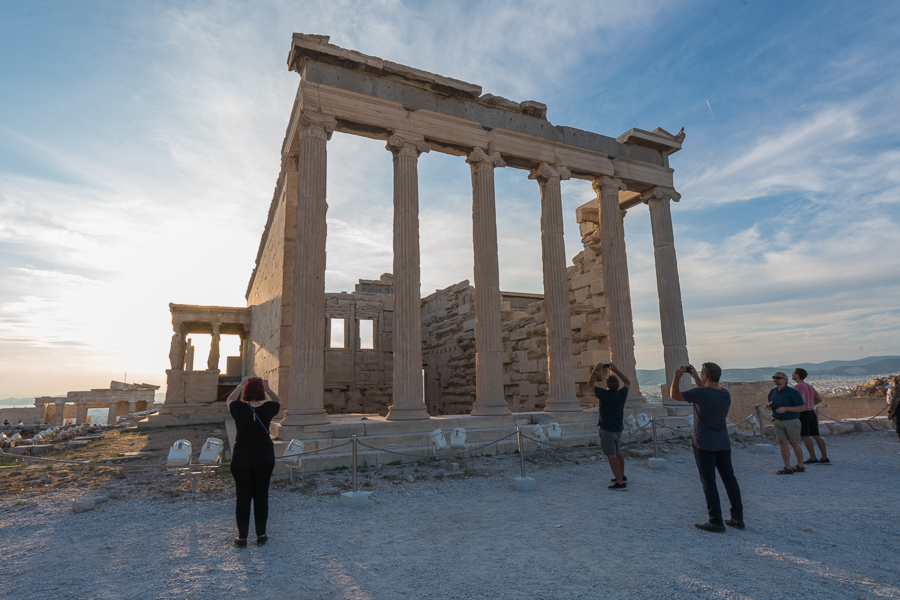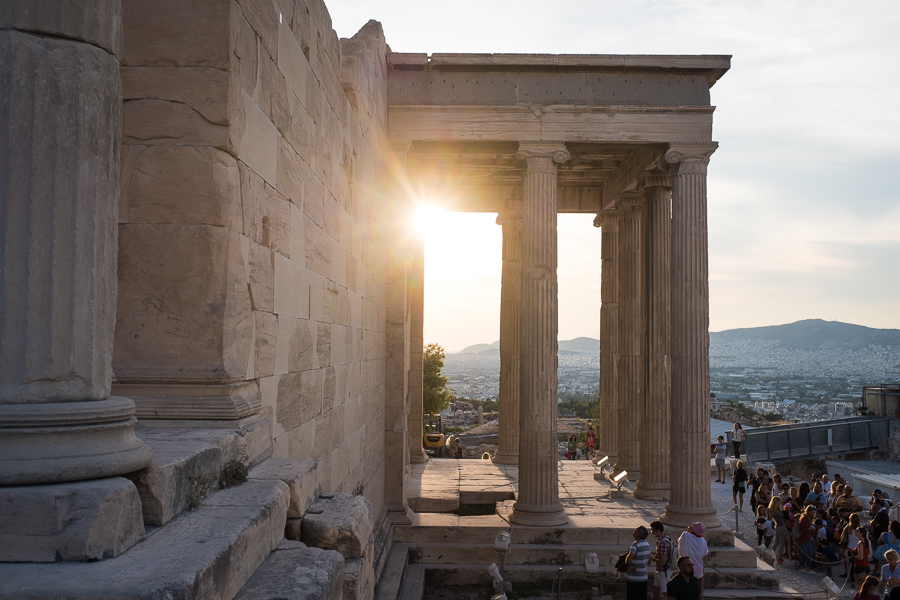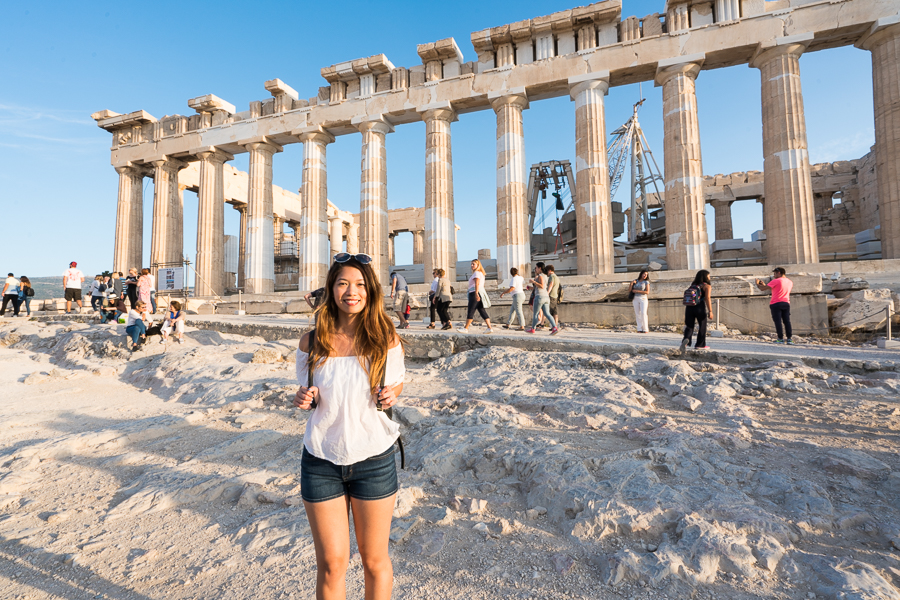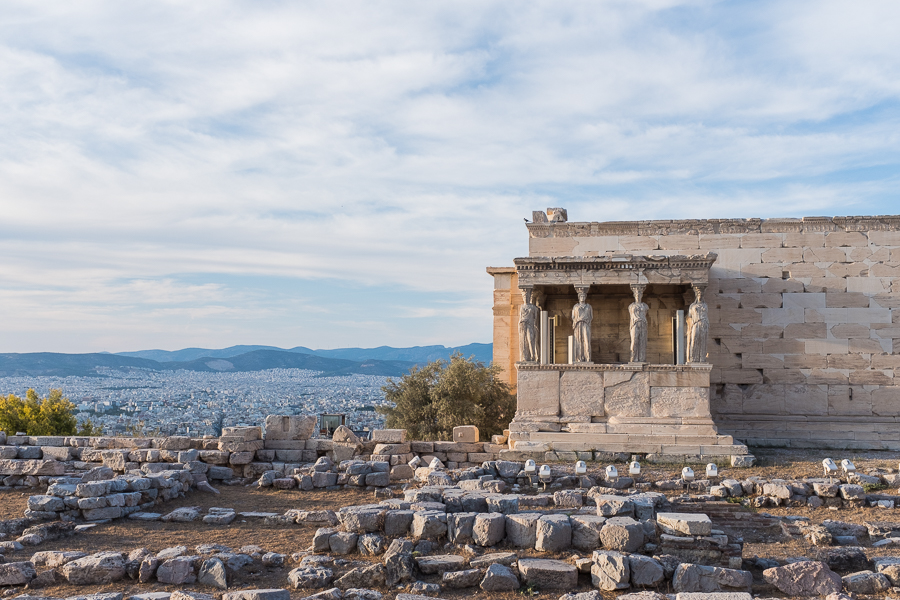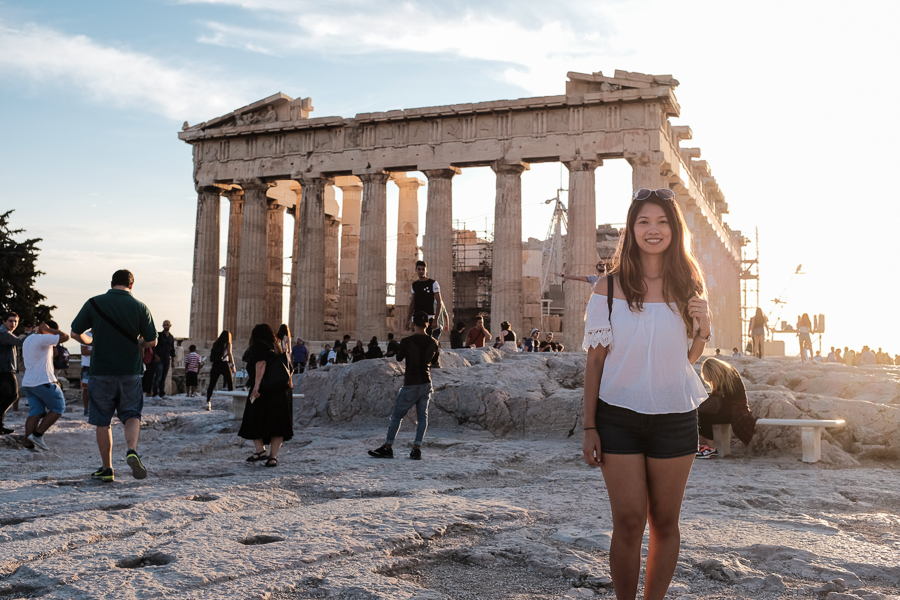 -Gretch